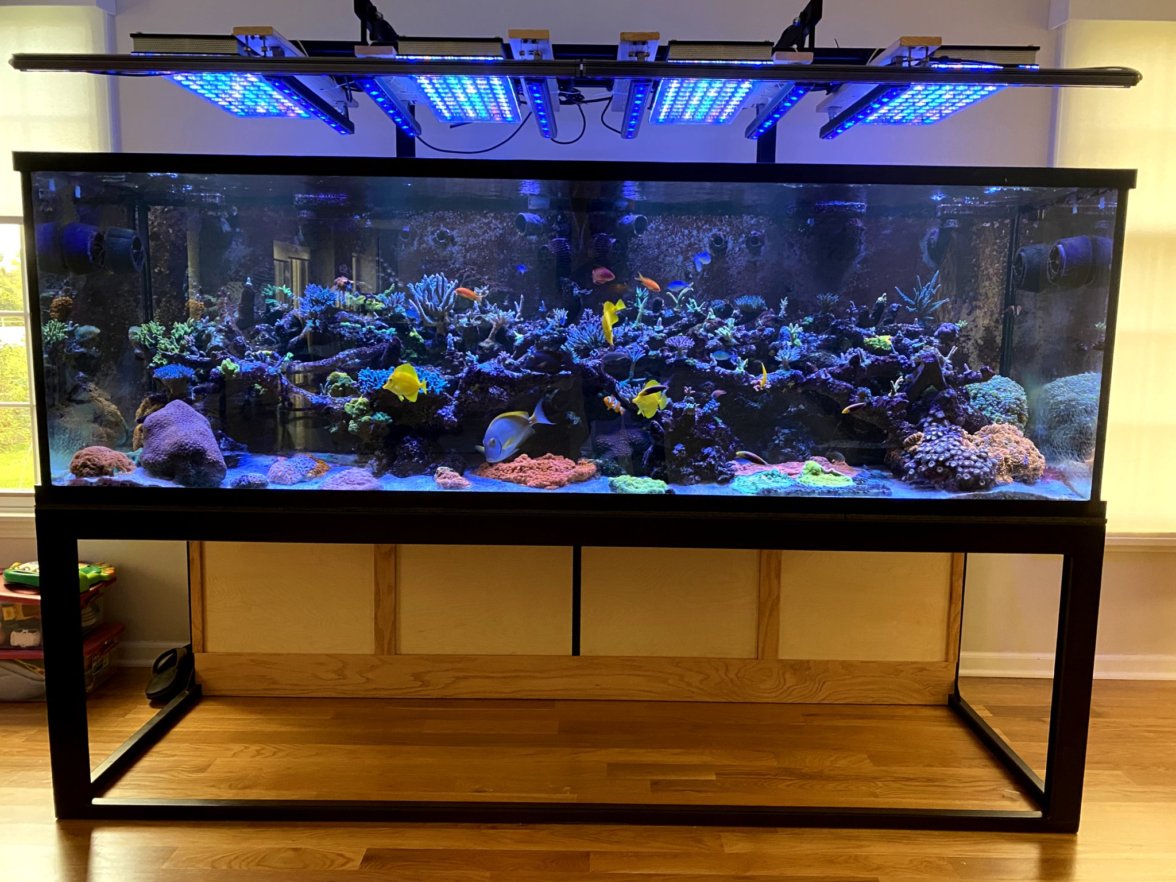 Orphek OR3 Reef Aquarium LED Bars combined with Atlantik V4 Gen 2
Today we will continue to showcase our OR3 Reef Aquarium LED Bars and how you can mix them with Orphek Atlantik V4 Gen 2 fixtures.
So, Continuing to display their aquariums and corals, in today's post we are bringing a detail review by our client Anand Kaimal's (akaimal), owner of a stunning reef tank from Chicago, USA.
Over Anand Kaimal's tank he has placed 4 units of our Atlantik V4 Gen2 combined with 6 units of our OR3 LED Bars.
Adding our OR3 Reef Aquarium LED Bars and mixing with lights that you already have is a great way to upgrade your tank. Either if you need more coverage, more color, more growth or adding Blue Plus for coral pop the fact that our OR3 is versatile!
Truth is that our OR3 Blue Plus LED Bar for coral pop color is already a must-have among reefers and Anand tells his story about moving from metal halides to LED technology and also how he is using our OR3 LED Bars to improve color and spectrum blending.
Let's here from him!
I have been in the hobby for over 12 years and had been skeptical about switching over to LED as I could grow corals so well with metal halide light.
The decision to move to a new home two years ago gave me the opportunity to upgrade my tank from a 240G to a 375G (96" * 30 " * 30" ) tank and new lights.
LED technology has evolved over the years and I kept hearing good things about LED fixtures. I started researching and shortlisted Orphek and Radion.
"I picked Orphek because of the more evenly spaced LED's, better spread and value." 
I first started with four Atlantik V4  Gen2 fixtures based on Orphek recommendation. Still noticed shaded areas at the base and sides of SPS corals.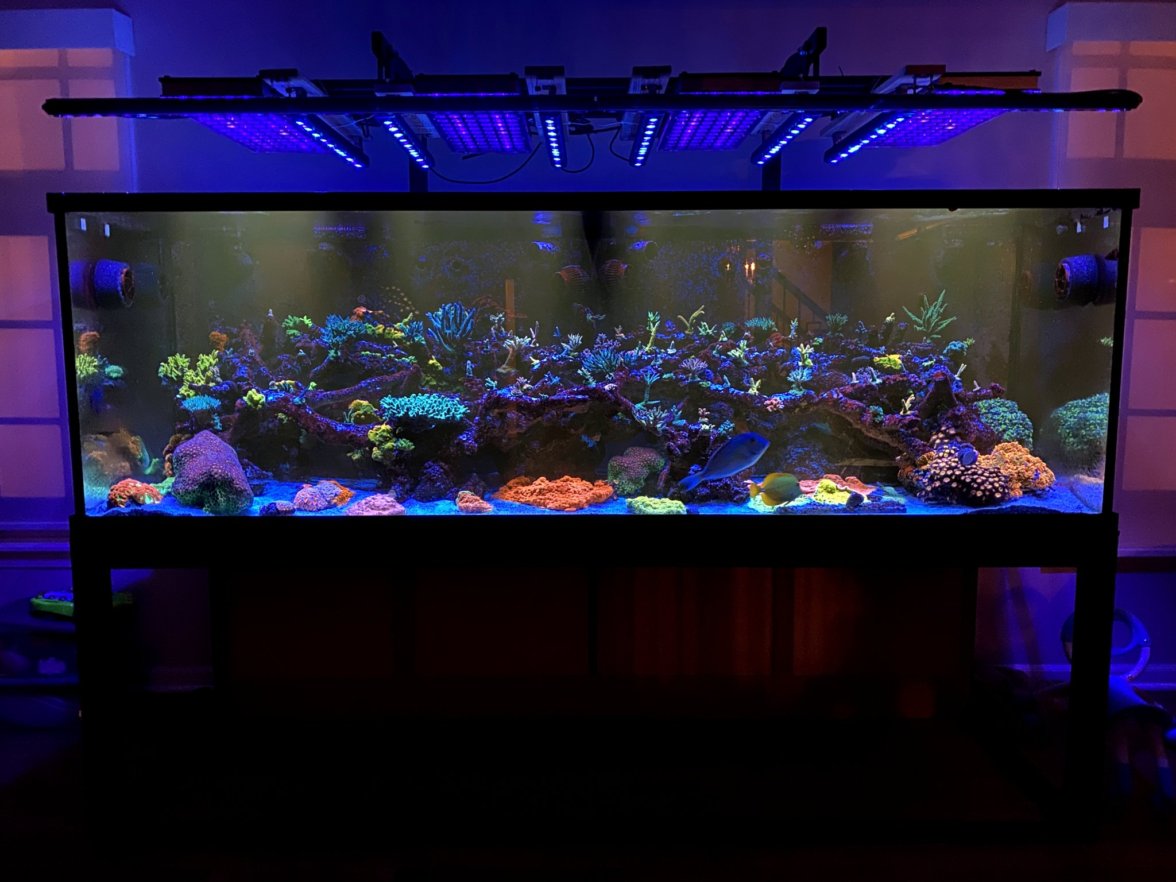 So, I added another 8 light bars and angled it side wise.
"It made a huge difference in terms of coral coloration and color blend."  
The OR3 LED Bars angled inwards from the front of the tank gives that extra pop! I had corals that lost colors and stressed during the move. I was amazed to see how they recovered.
Also, small frags that I got 6 months ago now has multiple shoots and are taking off.
"I am very impressed with the performance of Orpheks."
Tank looks very close to how my old setup used to look with 400W Radium halide bulbs.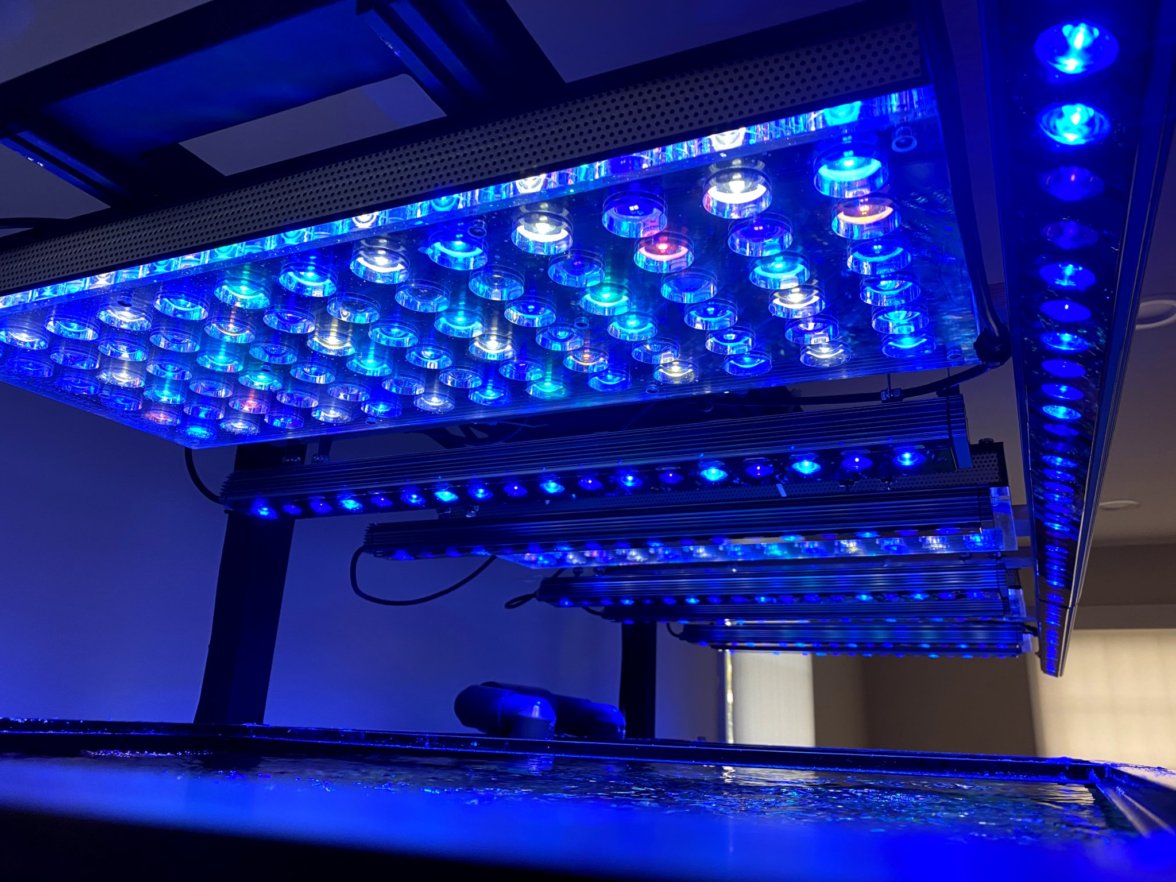 The tank has been running for 13 months now and I am very happy with the results. Lot of people complain that LED's cant grow corals. Remember that light is just one part of it. You have to make sure that all the other parameters are kept stable to see consistent results.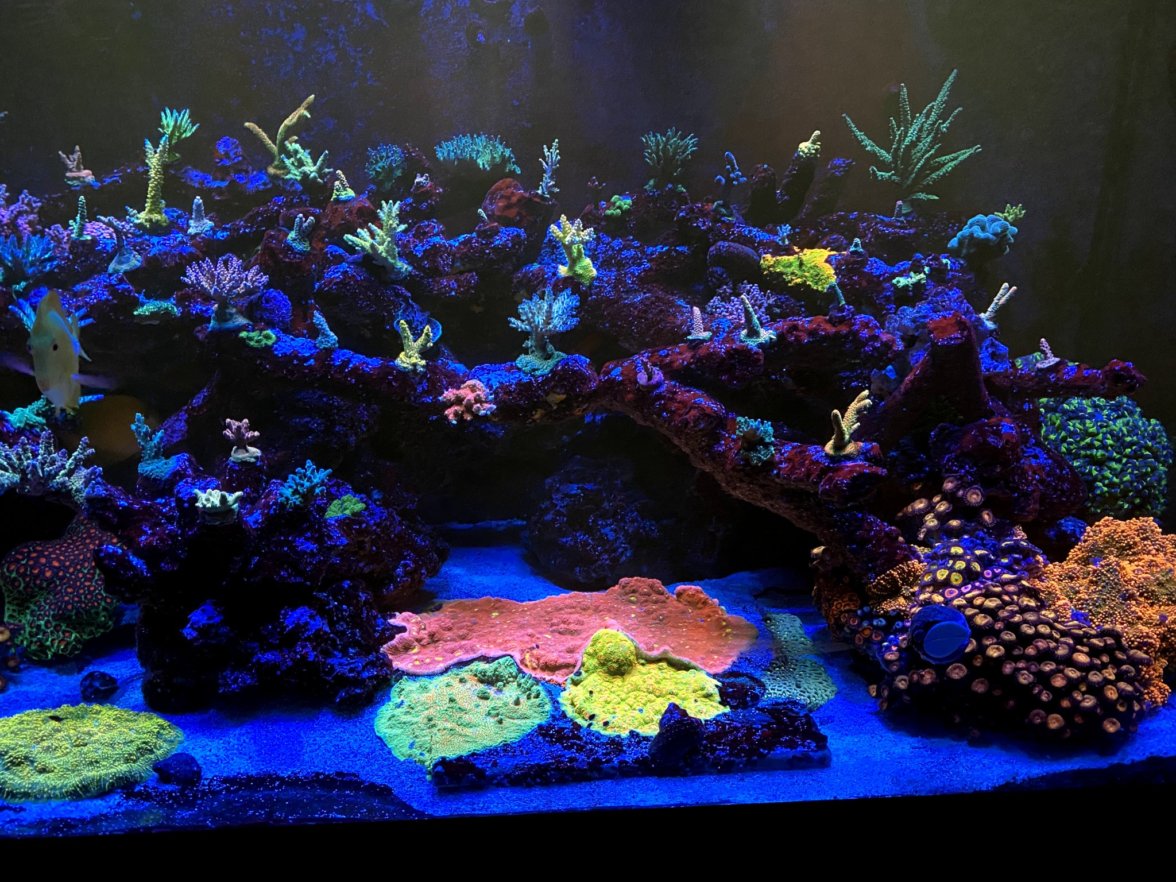 Anand was very kind to also share a link of his previous system
Here is a link to my old system that was tank of the month on reefcentral:
 Reefkeeping Magazine – November 2015 Tank of the Month
We would like this opportunity to thank Anand for this great review and also to invite you all to share your Orphek experience here with all of us.
ABOUT OR3 – 2020
Our new model OR3 – 2020 comes with NEW LEDs! Orphek is worldwide recognized by being the leader in LED Aquarium lighting solutions capable of delivering products that provide perfect intensity/efficiency.
What does it mean?
It means you are getting the same LEDs we are offering in our Atlantik V4 fixtures! It means you are getting new customized high efficiency 5w Dual-Chip power LEDs that are even more technologically advanced, therefore more efficient!
Our new LEDs will last longer than the previous Orphek LEDs because we have improved its life span!! Running at 50% our new 2020 model 5w Dual-Chip advanced LEDs are more resistant to higher heat and it offers the highest PAR longevity with really minimum loss over the years.
Not only that, we have also improved internal lens to make sure you are getting the best Orphek LEDs!
More to read about OR3 – 2020
OR2 150/120/90/60 Reef LED Lighting X T5
Orphek has been offering panel style LED lighting solutions for the last 10 years, providing a highly diffused light source and delivering the perfect intensity and spectrum to the reef aquarium in the form of the Atlantik series.
Now combined with our OR3 you can get the ultimate spectrum as if you were using T5s!
The idea was to develop an affordable LED, offering a T5 – like coverage length of the tank, but has all the efficiency, spectrum choice and power associated with LED technology with the following benefits:
OR3 bar LEDs typically use 50% less power consumption than T5.
Unlike T5 bulbs, which need to be replaced very 6-12 months, LEDs require no maintenance.
There is no new acclimation period required for corals – there is with T5 replacement for new bulbs.
OR3 bar LEDs have an output of around 2 x that of a comparable T5 bulb – meaning less units are required to fully illuminate the aquarium.
OR3 heat sink is around 41C and the heat is dispersed upwards rather than heating the aquarium water.
Each OR3 bar has multiple LED color chips providing a balanced spectrum for each bar.
OR3 LEDs penetrate the water column giving better performance at depth, providing a shimmer effect to give the aquarium a sharper, colorful visual appearance.
OR3 bar LEDs come as standard in 2 spectrum choices with customized options available for special order.
Just 2 x OR3 bars, a combination of 1 x Reef Day Plus and 1 x Blue Plus will deliver PAR of ~400 at the surface and ~250 + mid aquarium mounted 20cm above the water level.
Want to know more & buy Orphek OR2 Reef LED Bars?
Posts you might have missed about the OR3
To take a look in layouts integrating our OR3 LED Bars and fixtures go to:
To a large exquisite tank display go to:
2,000gal SPS Dominant Reef Tank in Minnesota
To see even more interesting pictures go to our:
If you wish to read about/buy our Orphek Universal Fixing Bracket Kit:
If you wish to read about/buy our Orphek Coral Reef Aquarium Lens Kit:
If you are a distributor, shop, online shop, Public Venue we are ready to take your order!! We have stock! Don't miss the opportunity!