Smartphone and 37mm DSLR camera Coral Lens Kit (4 Lens)
Orphek Coral Lens Kit for smartphones, tablets and 37mm DSLR is the latest and coolest Orphek gadget designed specifically for photography of corals and aquariums.
These lens will blow your mind! Not only that, it is the ultimate gift for your fellow reefers!
Take Orphek gadget anywhere you go!
Take amazing pictures/make awesome videos of your corals and please send to us. We will love to know where you are when exploring Nature!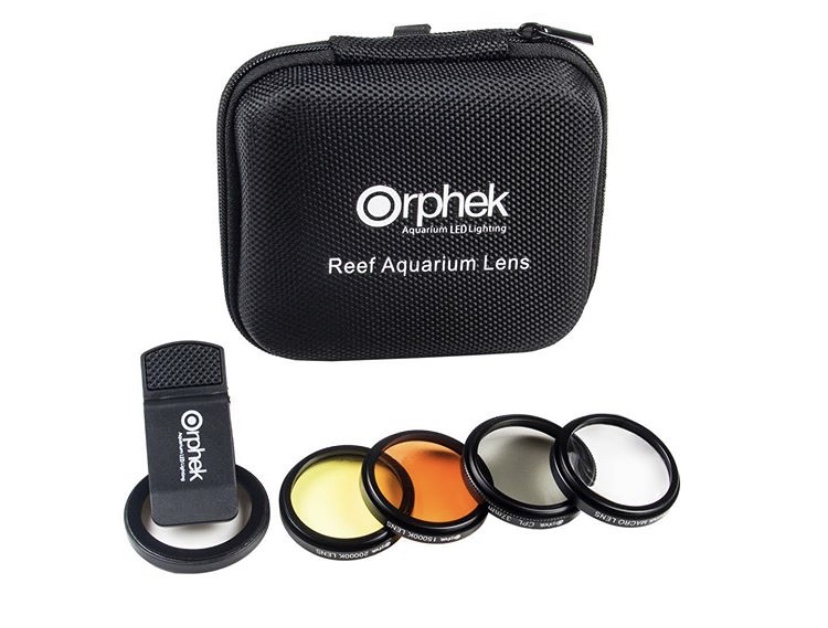 If you like to take amazing photos of your corals and aquarium or make cool videos, the Orphek Coral Lens Kit for smartphones, tablets and DSLR will render you amazing pictures. And why is that? Because the pictures and the videos will look like your aquarium in real life for the first time! You will get professional quality to your pictures due to our special lens.
WHAT CAN I DO WITH ORPHEK CORAL LENS KIT FOR SMARTPHONES, TABLETS AND DSLR CAMERAS?
If you are a reefer with a smartphone or DSLR camera you know that no matter how you good you are in taking photos or making videos, the pictures you take or the videos you make will never look exactly how your aquarium really are… BUT, combining our 15,000k Orange Lens with our 20,000k Yellow Lens you will be able to reproduce the exact natural look of your aquarium in both your pictures and videos!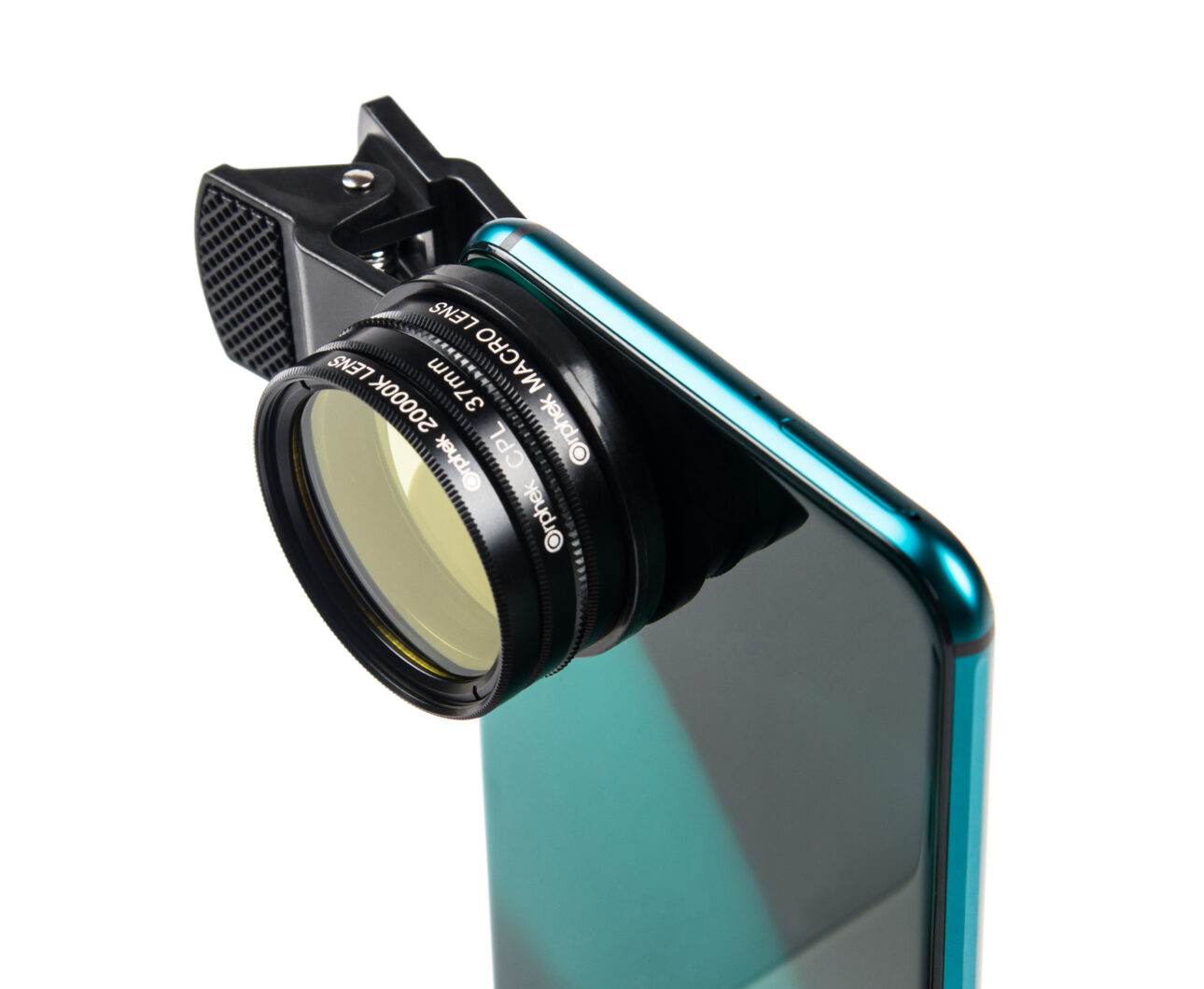 If you notice that sometimes you have light reflection and glare on your photos when trying to take pictures of your aquarium with smartphones, our CPL 37mm is reduces light reflection and increases color saturation!
If you wish to take the best closeups photos with details never seen before with pictures taken with smartphones, our MACRO Lens for Close up Photos will blow your mind!
WHY TO BUY ORPHEK CORAL LENS FOR SMARTPHONES AND CAMERAS?
The answer is quite simple! Because if you like to take amazing photos of your corals and aquarium, the Orphek Coral Lens Kit for smartphones will render you amazing pictures.
Compatible with 37mm DSLR cameras:
The lens will also fit your 37mm DSLR camera, expanding its potential and applications!!
Read more : Orphek Optical Filter Glass Lens Kit Whatever you wanted to know about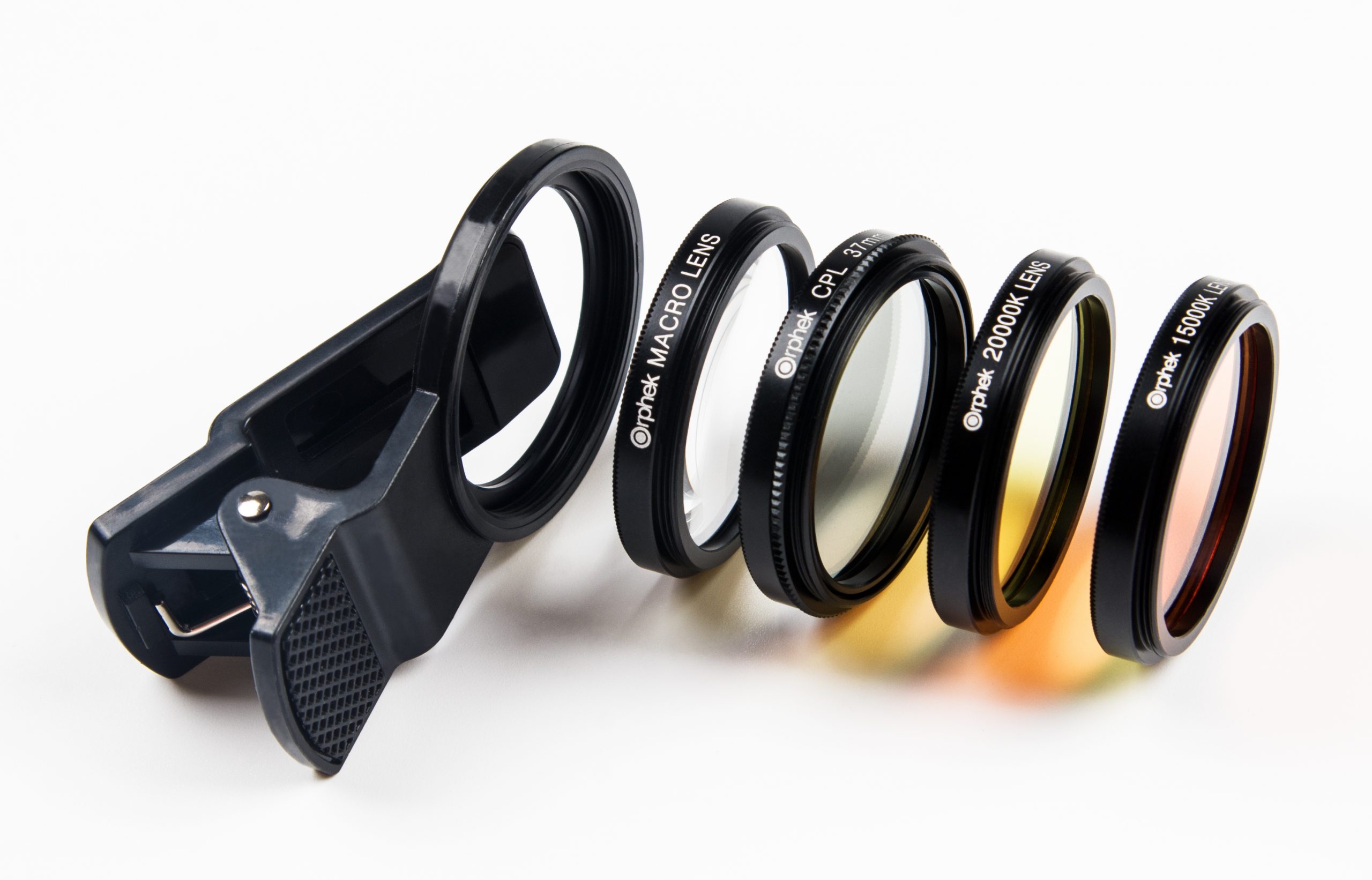 IS IT EASY TO USE?
YES! It is super easy to use! We offer you a clip-on system combined with an add-on system: The high quality glass lens made by Orphek can be attached on your smartphone, tablet or DSLR cameras for enhanced effects with our universal detachable clip and you can add as many lens as you wish from your kit.
All you have to do is just to add the lens you wish to use inside the clip and screw it (them) then install the clip on your phone and make sure the lens is/are aligned with the phone camera lens. (Double lens only needs to cover the main lens). How easy is that?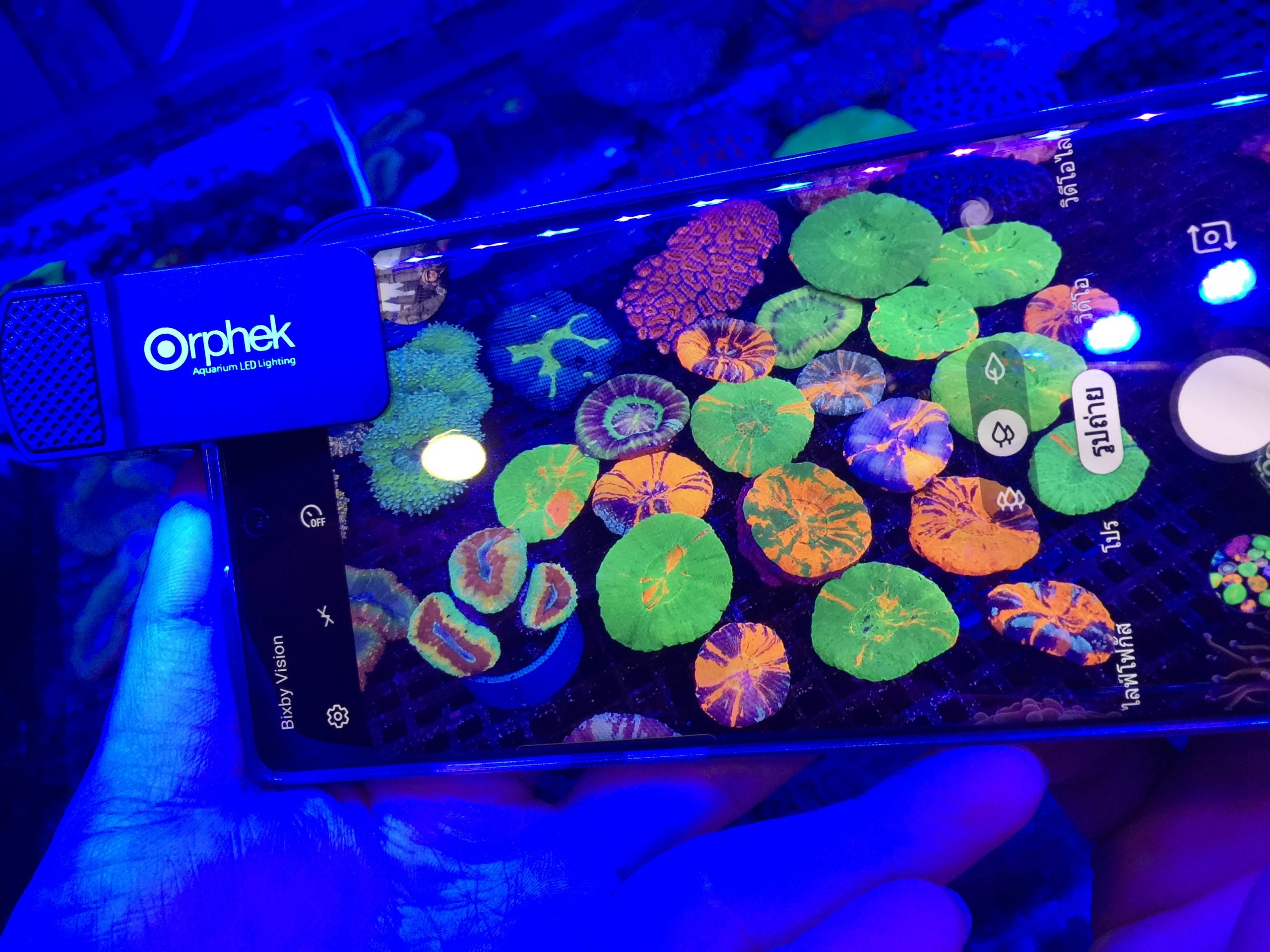 IS IT ONLY FOR SMARTPHONES?
NO! IT IS FOR SMARTPHONES AND TABLETS! Not to mention that it is COMPATIBLE WITH ALL SINGLE AND DUAL-CAMERA PHONES including all iPhone models (iPhone 12, 13, 14 Pro/Pro Max go for the 52mm version), Samsung galaxy s20 ultra, Note, Google Pixel5, Huawei and more.
IT FITS ALSO DSLR 37MM CAMERAS!
Orphek Coral Lens Kit is also compatible with DSLR 37mm cameras, meaning that you will have a whole extra set of filters just to shoot aquariums and corals.
DSLR camera lenses are interchangeable. So you can use all the lens you have already and take your coral and aquarium photos to a professional level with Orphek Coral Lens Kits, expanding the potential of your camera and that natural look that you couldn't reach before!
I read it all and I do want to know how do I purchase the amazing Orphek Coral Lens Kit?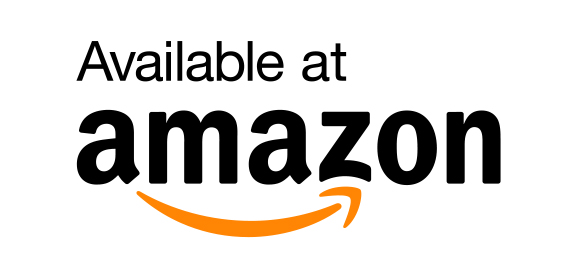 WHAT'S IN THE BOX?
4x add-on Lens
1x Plastic Orphek Lens Clip
1x Cleaning Cloth
1x Portable Hard Flex Storage Box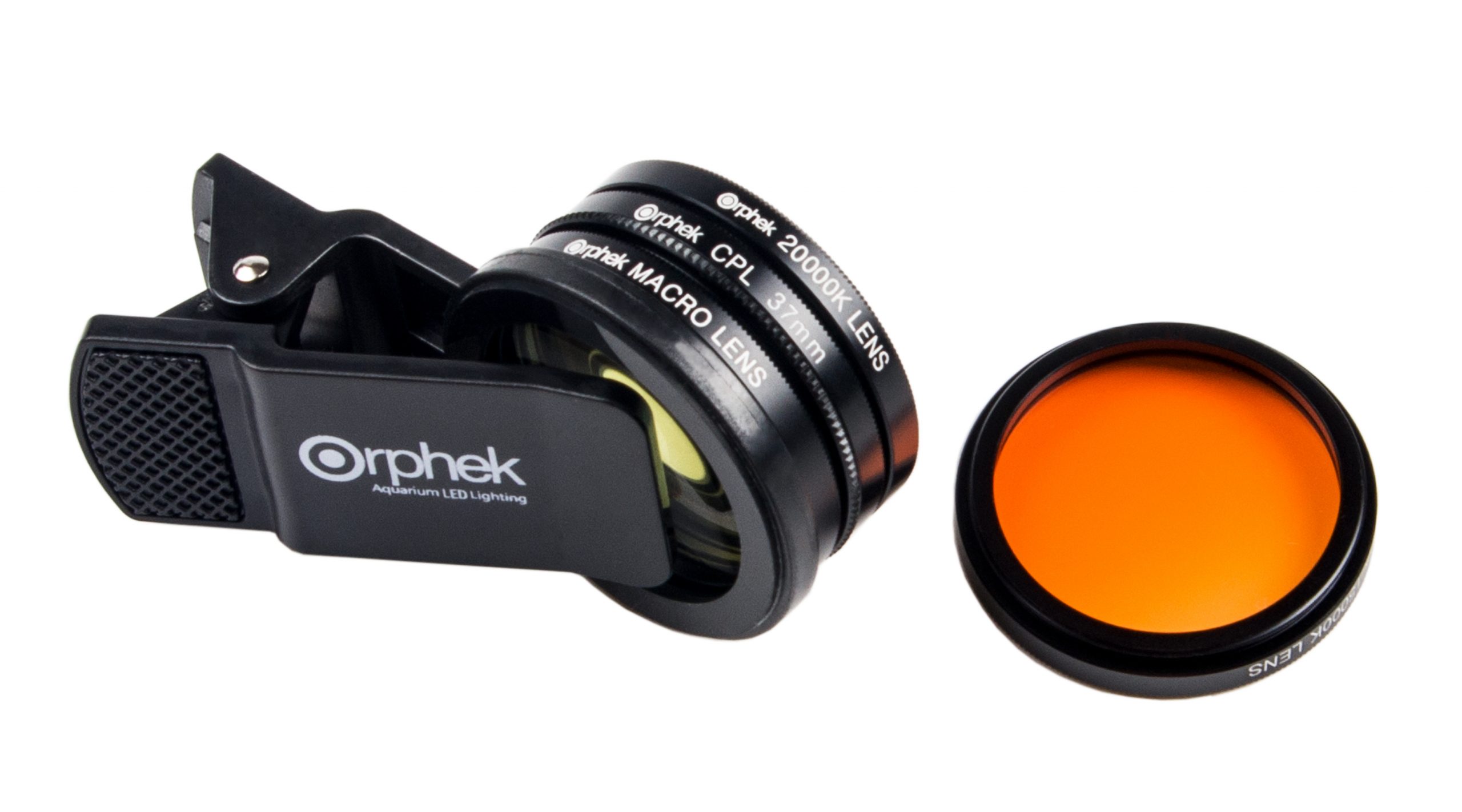 FEATURES
High quality
Orphek Cell phone Lens Kit is designed with industrial grade aluminum along with premium optic lenses, so you can capture shots with amazing clarity and detail.
Interchangeability
You can swap or combine lens for different effects! All 4 Lens are completely stackable: All 4 lens including the wide angle and macro lens are built in an attachable design, lenses screwed together for enhanced imaging.
Specifically designed for aquarists and coral lovers!
1x 15,000k Orange Lens
1x 20,000k Yellow Lens
1x MACRO Lens for Close up Photos – flexible magnification accessory for smartphones that lets you take closeup photos with incredible detail.
1x CPL 37mm Polarized Wide lens – The CPL 37mm is Excellent at reducing light reflection and increasing color saturation. It can reduce glare or reflection on highly reflective surfaces. The lens will prevent over-exposure by reducing the light rate under the normal color reproduction and can help prevent unwanted reflections in your pictures.
CAN I WATCH/READ REVIEWS OF THE PRODUCT?
YES! Review Orphek Filter Macro Corals Lens For Smartphone/ The Best Smartphone Coral Lens Kit for 2020
GabrielSeptember 6, 2019, 1:32 PM★★★★★
Orphek phone lens is excellent
"I have purchased all the latest phone lens kits out there. The polyplab, Aquariclip and the true view. When orphek puts its name on something its because it's the best. I love the case it comes in, much better than a lens cover. The quality is above expectations. Too bad I can only add 5 stars" reviewed by Salt Water Client
YOU SAID IT IS ALSO A COOL GIFT, WHY IS THAT?
Besides doing all it does, it is packed in a nice matt black box with our Orphek logo. Orphek combined high performance, exquisite design & packing that can be taken anywhere! How cool is that??
INTERESTED IN MORE ORPHEK GADGETS?
AZURELITE is the coolest Orphek gadget designed specifically for coral night feeding, colors & health checking and illumination.