Best LED Bar Lights for Reef Tank 2020 Review by Ryan Cunningham
Our OR3 Blue Plus LED Bar for coral pop color is already a must-have among reefers and we are very thrilled with the feedback we have been receiving in our Orphek facebook group and personal messages from clients!
So, continuing to display their aquariums and corals, in today's post we are bringing a detail review of our OR3 LED Bars by our client Ryan Cunningham, owner and operator of Chumminghams Reef in Chicago.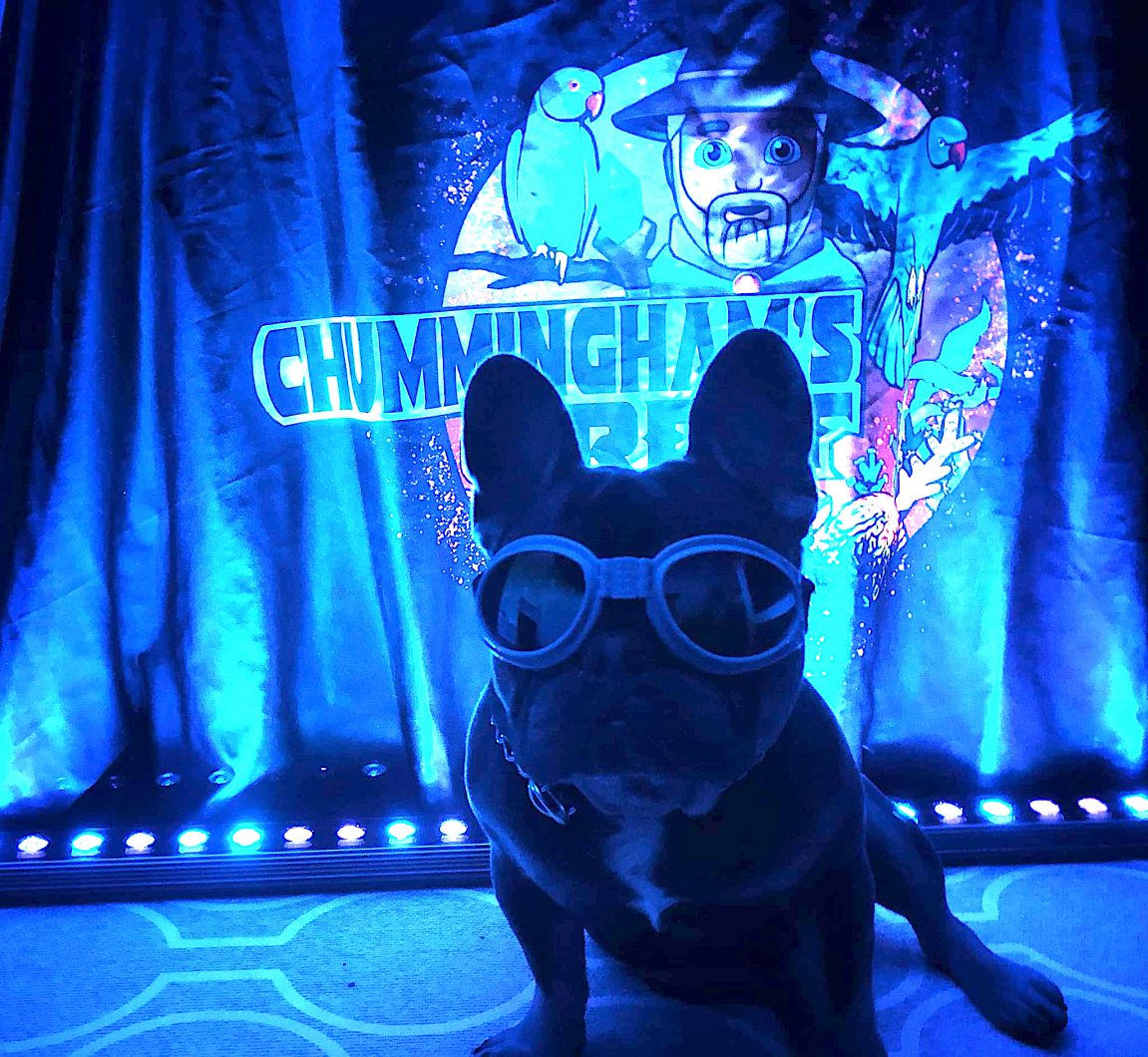 Ryan's testimonial and review of the OR3
Hello Everyone!
Semi recently I have added on another display tank to my overall 400 plus gallons of water volume comprised of 5 separate tanks.
Every single one of my tanks is lit with a different combination of or with one type of Orphek Light!!
We all know that OR bars are a great alternative to t5 light supplementation when the reefer feels like the current lighting system they have is not giving off enough par.
Adding on OR bars can increase your light coverage and allow for more coral real estate with light literally filling every inch of your aquarium!!!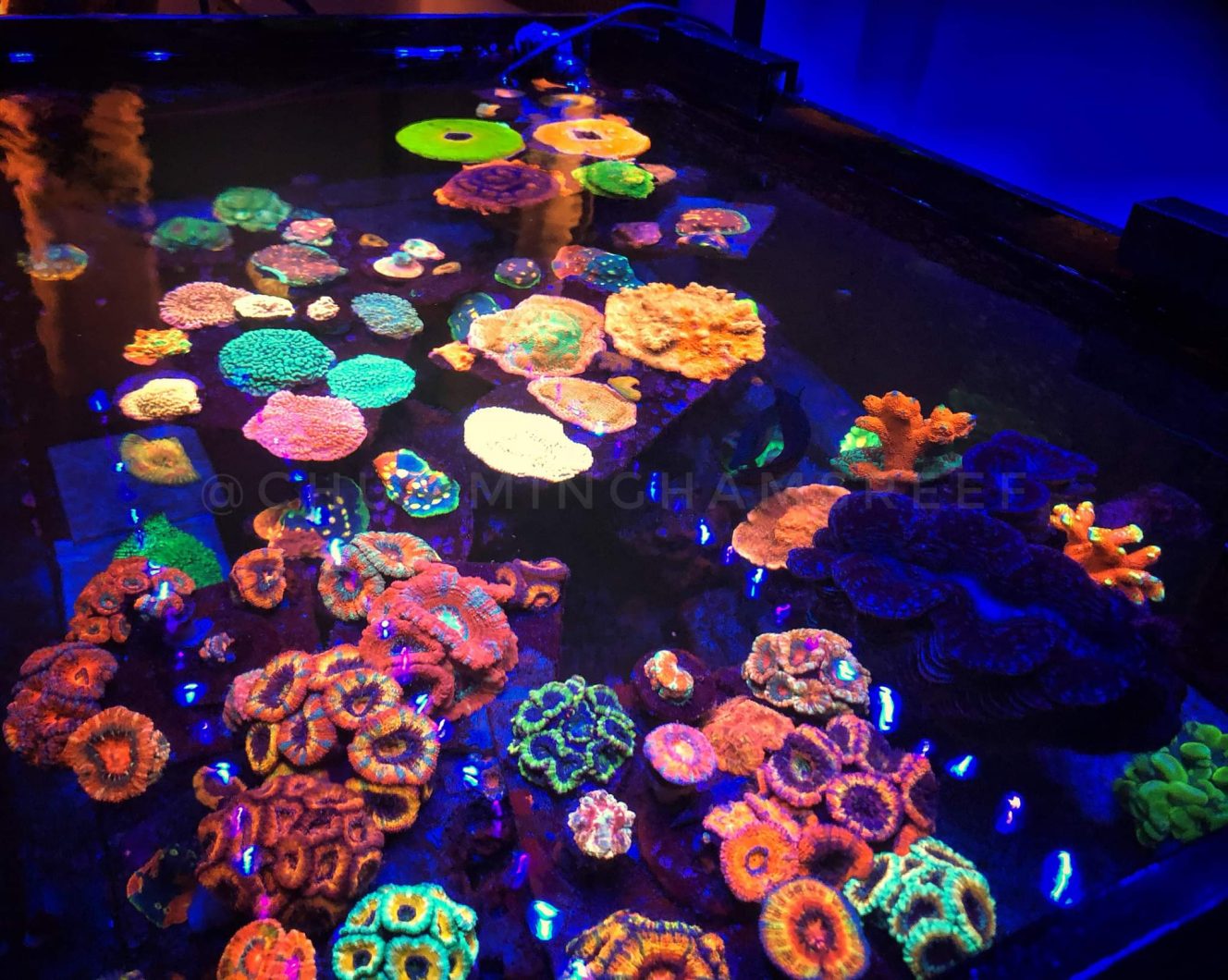 If Atlantik V4's are combined with OR bar supplementation appropriately it's almost immediately obvious that this combination of lighting is not just ideal in regards to energy consumption but that this combination of lights is by far the best and most ideal way in which to grow corals not counting the actual sun.
Orphek wins, in my humble opinion there is no longer a competition when you are talking about the whole package of LED Lighting with sole focus of growing coral and presenting it in the best light, Orphek wins that competition, but it's an expensive option as well 😞
So what about the reefer who wants to have a high quality LED, plug and play, excellent coverage, longevity and a good price? Are Orphek OR bars capable of growing corals well without Atlantiks?
After having these NEW OR3 bars mounted to my new montipora, acan, clam and chalice tank for the past three months I can tell all of you that these bars alone are capable of growing any type of coral you desire!!!
About his tank
On this tank I have four OR3 90 bars mounted 12 inches off the waterline on a tank that measures
36"x24"x18" LxWxH.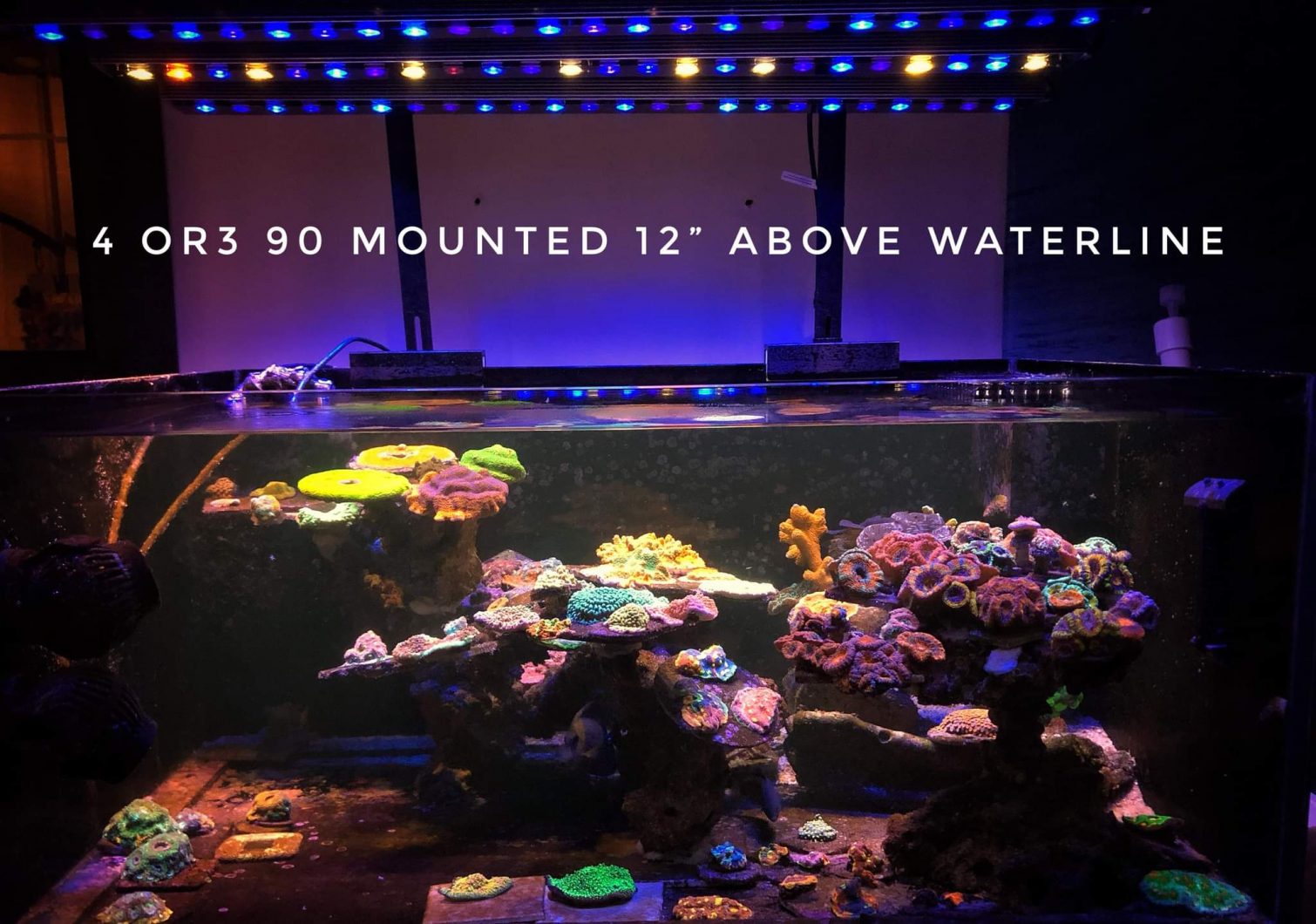 I came to this height by measuring par values and wanting my par value to be around 250 at the waterline for this tank considering the coral light requirements.
Please take a look and scroll through my pictures to not only see the par values that are amazingly evenly distributed over this entire tank but also the amazing colors these bars are pulling!!!
Some upgrades that Orphek has taken upon itself is to increase longevity of their LED diodes.
Under each lens the OR3 bars are dual LED diodes that are taking the power of that endpoint and dividing it amongst two Led chips as opposed to one.
This is one of the reasons why I love Orphek, they are always trying to respond to their clients and take feedback in order to improve the quality of the product they put forth.
By dividing up the power delivered to these diodes, Orphek has been able to increase longevity by decreasing the amount of heat created at the LED WITHOUT LOSING PAR.
These are actually the same new and improved diodes they have implemented into their Atlantik's as well.
If you take time to scroll through my pictures you will see images of the dual diode hiding behind the new and improved LED of the OR3 but not the OR2 which I have included in my review for comparison.
From the naked eye there does not appear to be any difference in the quality of the light coming from the OR2 compared to OR3 so those people with OR2 please don't feel left out!!!
I have to say I love how the lights look over the tank, they are super sleek, they stay cool the touch without adding a fan and most importantly my corals and clams are ABSOLUTELY LOVING THEM!!!!
Im so happy with my purchase. I have generation one Orphek bars still running down the street at my buddies apartment and those are three years old running strong.
I have the whole lineup of OR2 over my 180 supplementing my Atlantic's and now I have this OR3 bar only tank clearly demonstrating their ability to grow corals without the help of a larger and more expensive fixture like the Atlantik.
WHAT MORE COULD A REEFER ASK FOR?! Thank you so much for another great product Orphek! KEEP IT UP!
-Ryan Cunningham
Owner and Operator of Chumminghams Reef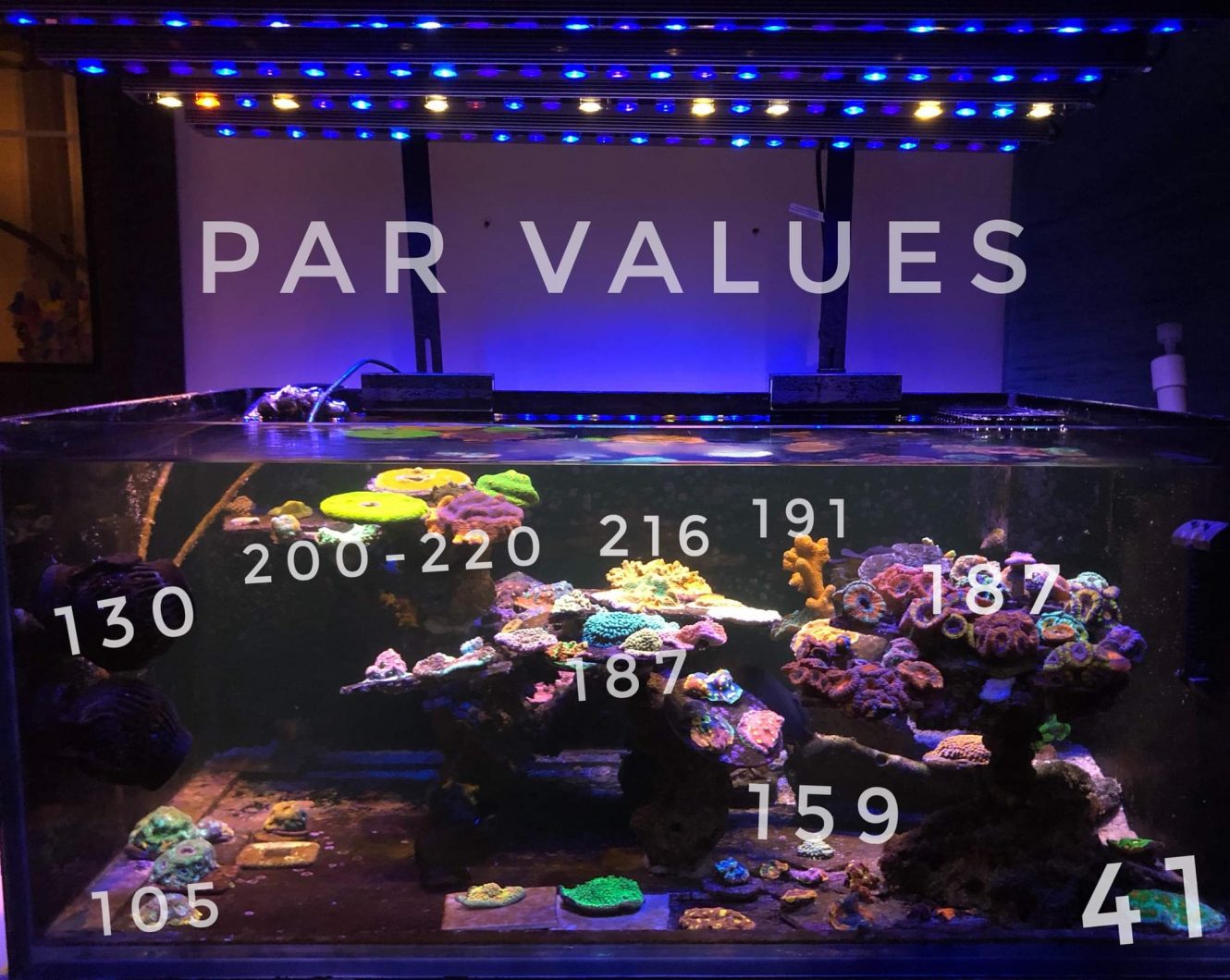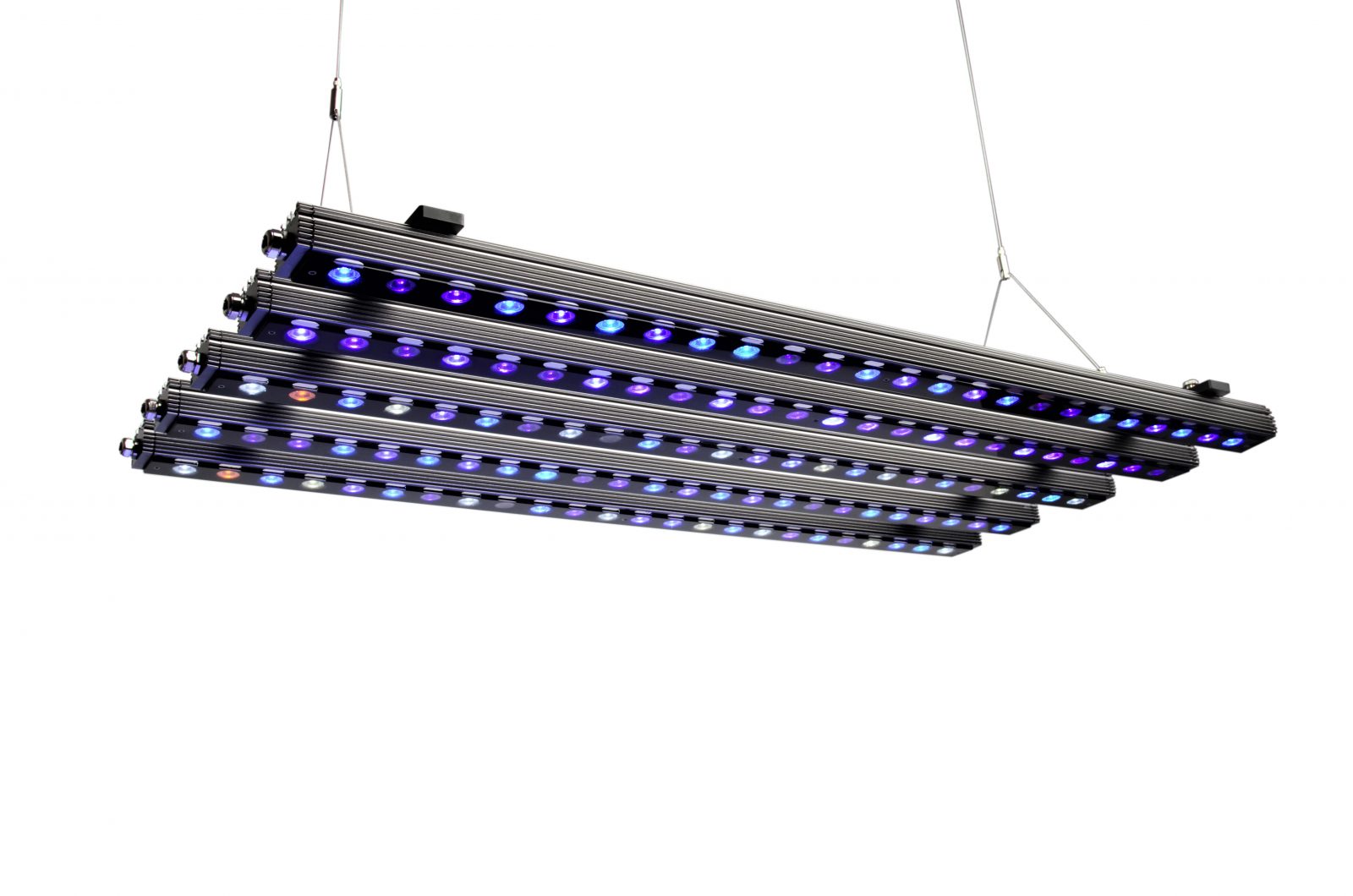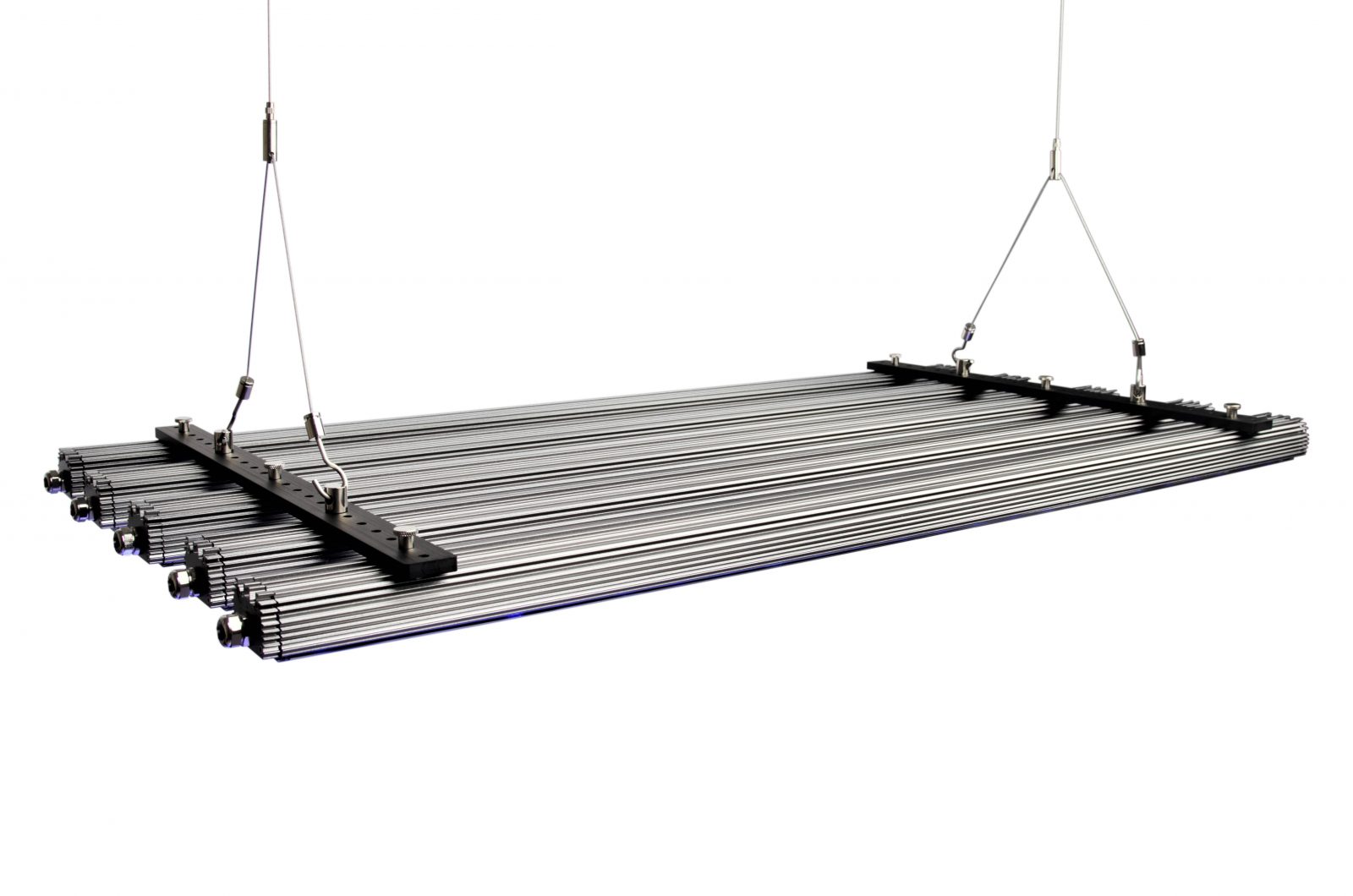 Thanks Ryan Cunningham for making such an awesome review!
Ryan has already made a review for us in the past:
Best LED Lights for Reef Tank 2018-2019 Review
Check Ryan's amazing coral phots in his instagram @chunnighamreef
Posts you might have missed about the OR3
*Pls notice that OR3 Reef Aquarium LED Bars is an improved version of the OR2, but these articles with OR2 are worth checking because it says a lot about the current product!
ABOUT OR3 – 2020
Our new model OR3 – 2020 comes with NEW LEDs! Orphek is worldwide recognized by being the leader in LED Aquarium lighting solutions capable of delivering products that provide perfect intensity/efficiency.
What does it mean?
It means you are getting the same LEDs we are offering in our Atlantik V4 fixtures! It means you are getting new customized high efficiency 5w Dual-Chip power LEDs that are even more technologically advanced, therefore more efficient!
Our new LEDs will last longer than the previous Orphek LEDs because we have improved its life span!! Running at 50% our new 2020 model 5w Dual-Chip advanced LEDs are more resistant to higher heat and it offers the highest PAR longevity with really minimum loss over the years.
Not only that, we have also improved internal lens to make sure you are getting the best Orphek LEDs!
More to read about OR3 – 2020
OR2 150/120/90/60 Reef LED Lighting X T5
Orphek has been offering panel style LED lighting solutions for the last 10 years, providing a highly diffused light source and delivering the perfect intensity and spectrum to the reef aquarium in the form of the Atlantik series.
Now combined with our OR3 you can get the ultimate spectrum as if you were using T5s!
The idea was to develop an affordable LED, offering a T5 – like coverage length of the tank, but has all the efficiency, spectrum choice and power associated with LED technology with the following benefits:
OR3 bar LEDs typically use 50% less power consumption than T5.
Unlike T5 bulbs, which need to be replaced very 6-12 months, LEDs require no maintenance.
There is no new acclimation period required for corals – there is with T5 replacement for new bulbs.
OR3 bar LEDs have an output of around 2 x that of a comparable T5 bulb – meaning less units are required to fully illuminate the aquarium.
OR3 heat sink is around 41C and the heat is dispersed upwards rather than heating the aquarium water.
Each OR3 bar has multiple LED color chips providing a balanced spectrum for each bar.
OR3 LEDs penetrate the water column giving better performance at depth, providing a shimmer effect to give the aquarium a sharper, colorful visual appearance.
OR3 bar LEDs come as standard in 2 spectrum choices with customized options available for special order.
Just 2 x OR3 bars, a combination of 1 x Reef Day Plus and 1 x Blue Plus will deliver PAR of ~400 at the surface and ~250 + mid aquarium mounted 20cm above the water level.
If you wish to read about/buy our Orphek Universal Fixing Bracket Kit:
If you wish to read about/buy our Orphek Coral Reef Aquarium Lens Kit:
If you are a distributor, shop, online shop, Public Venue we are ready to take your order!! We have stock! Don't miss the opportunity!