OR2 120 Blue Plus Review & PAR Measures By Danireef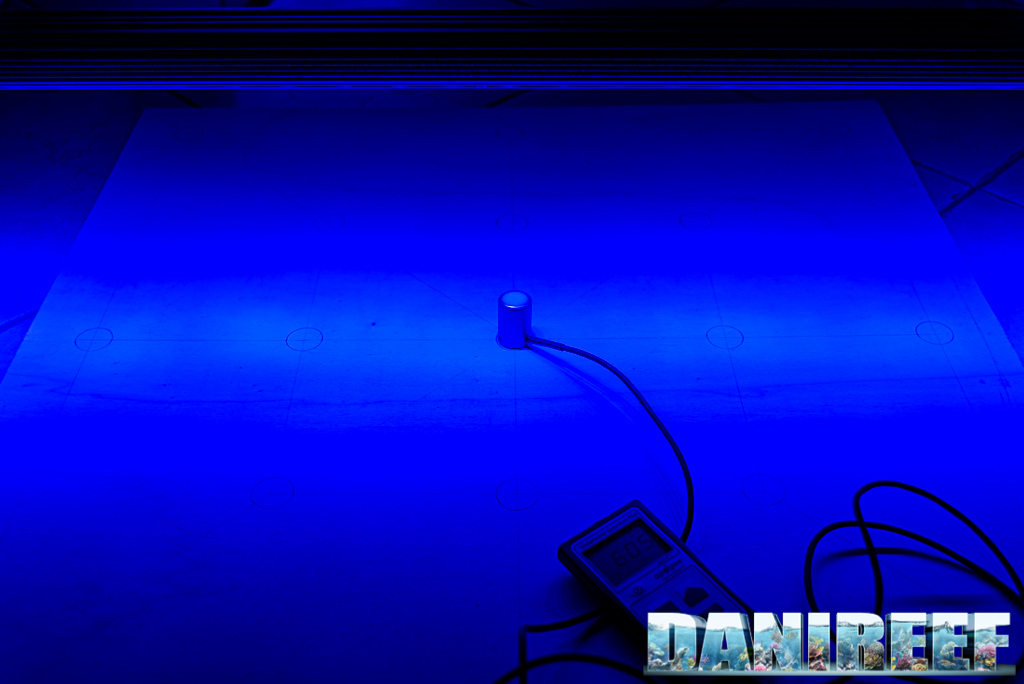 Danireef blog is the greatest Italian source for reefers in Europe and it has been reviewing our products for many years now.
This week we are very excited to share with you his recent review of our OR2 120 Blue Plus Reef Aquarium LED Bar lights, offering extensive PAR measurements results that you all have been wanting to know!
But first let's just make a quick stop to reintroduce our Bars for the ones who might have missed our previous articles!
Our OR2 150/120/90/60 Blue Plus is a fantastic LED Bar for coral pop fluorescent color and growth.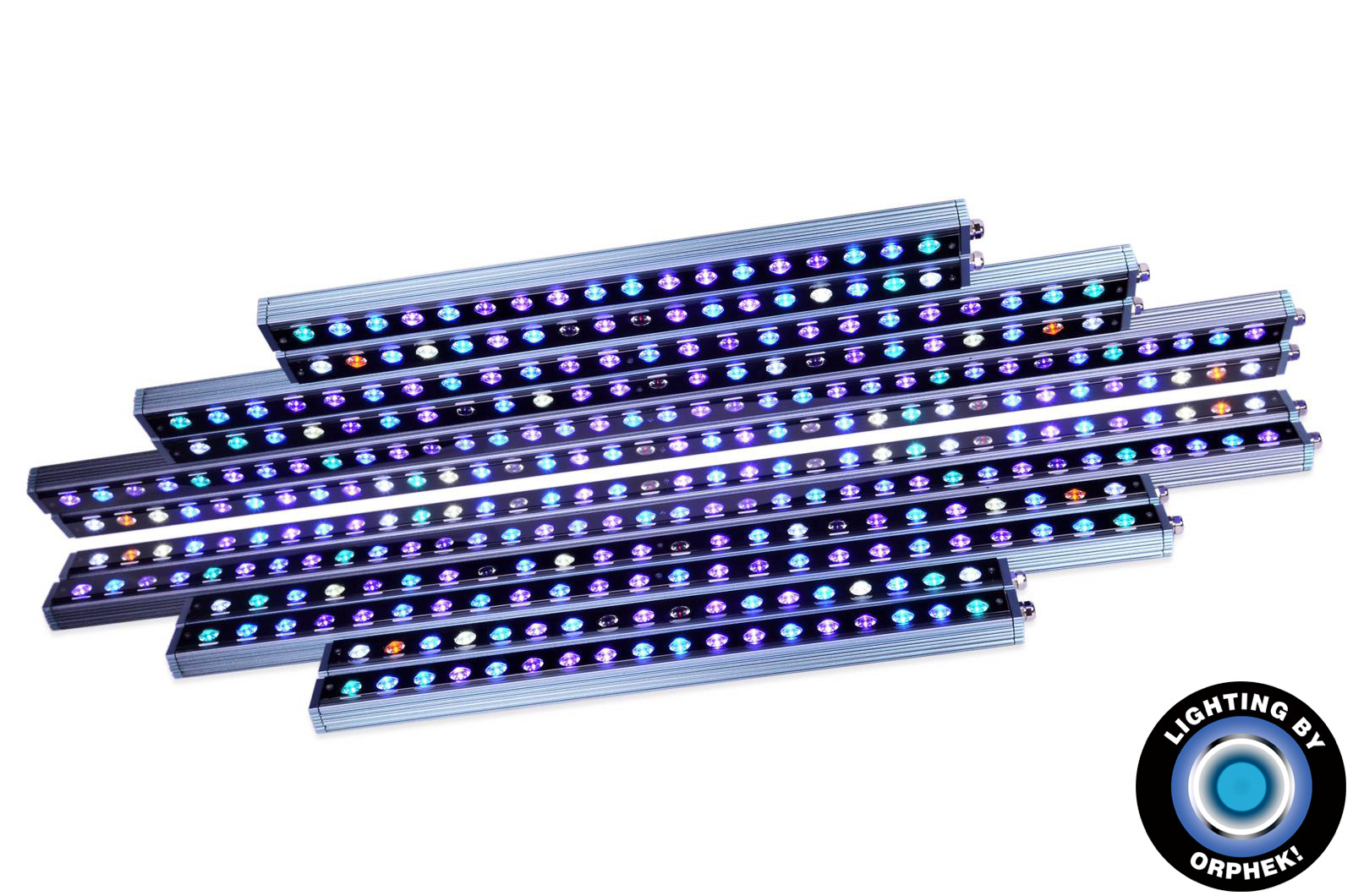 A brief explanation by expert Dana Riddle just to remind you guys the relationship of UV/violet/blue lights and coral pop:
"There are at least two types of color compounds seen in some corals and anemones – fluorescent and non-fluorescent. Fluorescence is when a compound absorbs light and emits (fluoresces) it at a longer wavelength, hence fluorescent compounds glow (or 'pop') under UV/violet/blue light, while the non-fluorescent types do not (they appear dull under those wavelengths and are called chromoproteins.). All are proteins and are manufactured by the coral or anemone. There are hundreds of proteins described but there are likely to be thousands. " (Coral Coloration – A Primer by Dana Riddle)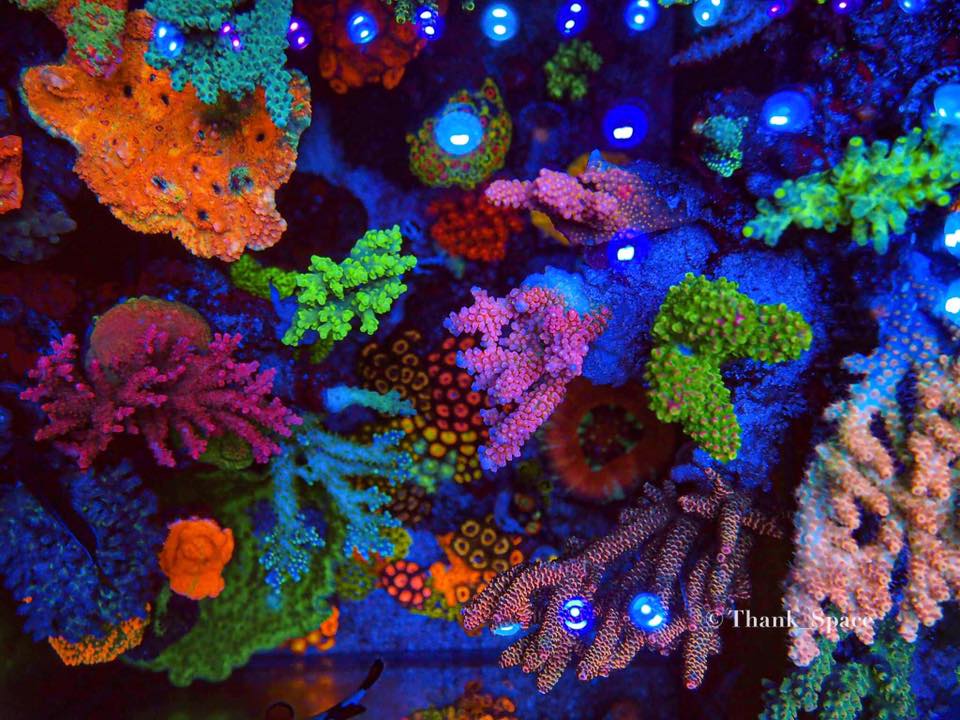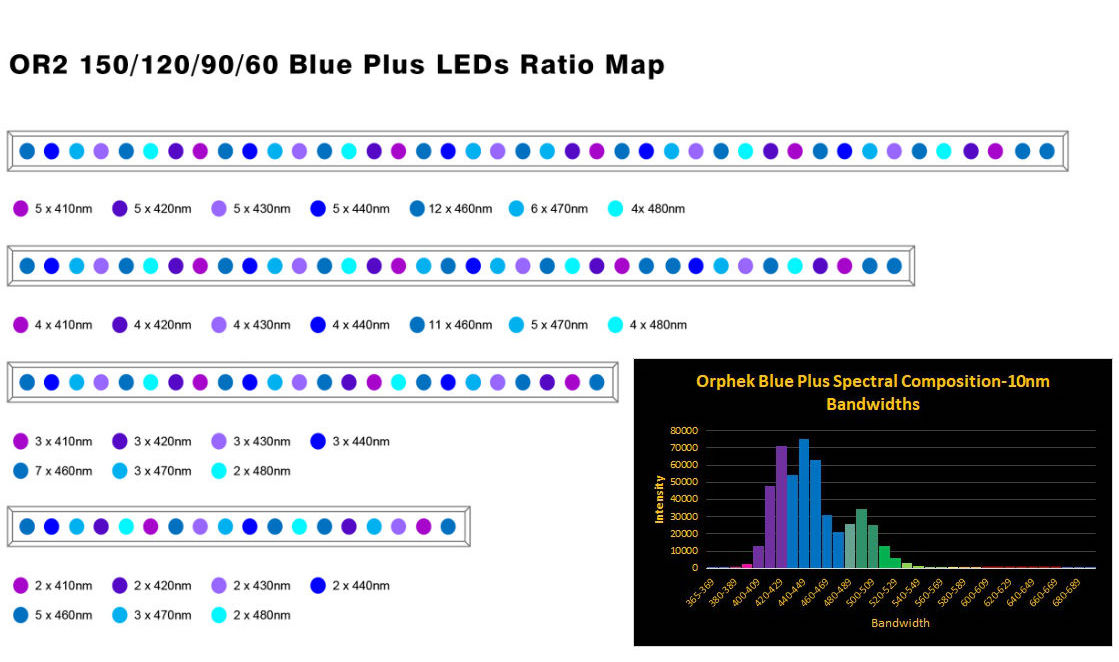 Using the Apogee Quantum Meter MQ-510, Danilo used different distances and different points in the base area of 70X70 cm, with different distances from the ceiling to the base of 20, 40 and 60 cm and took measures in 17 different points in order to construct the tables with the results.
In total the three measurements were made at 17, 37 and 57 cm apart, in the air, and the corrective factor applied.
PAR measurements at 17cm / 6.7inch away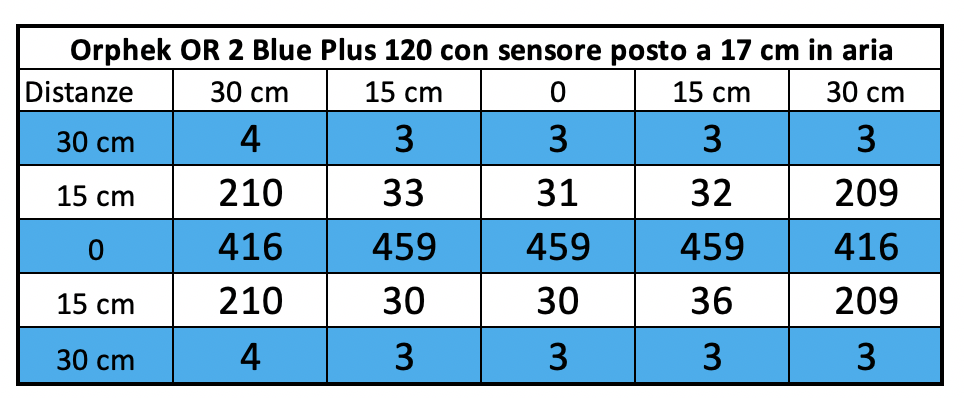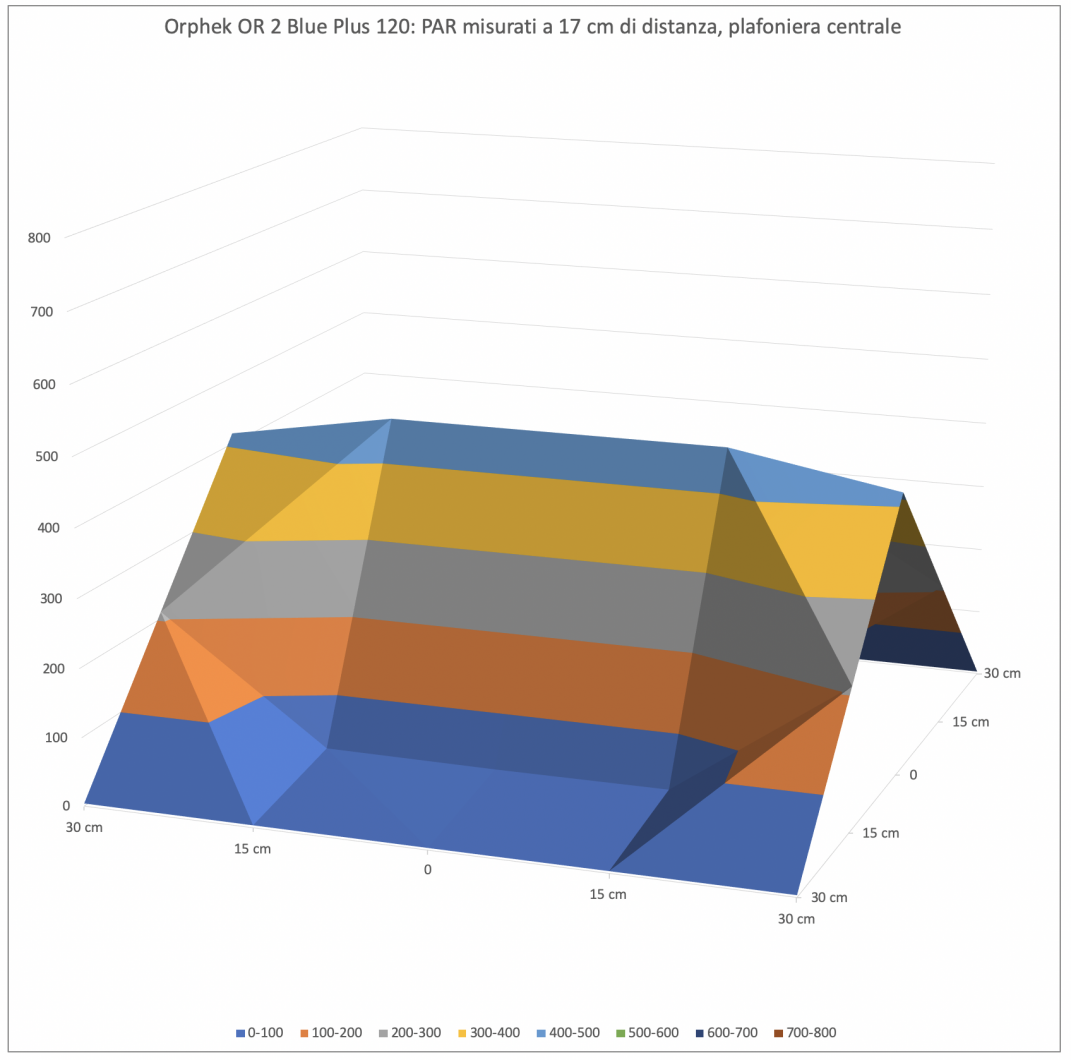 PAR measurements at 37cm /15inch away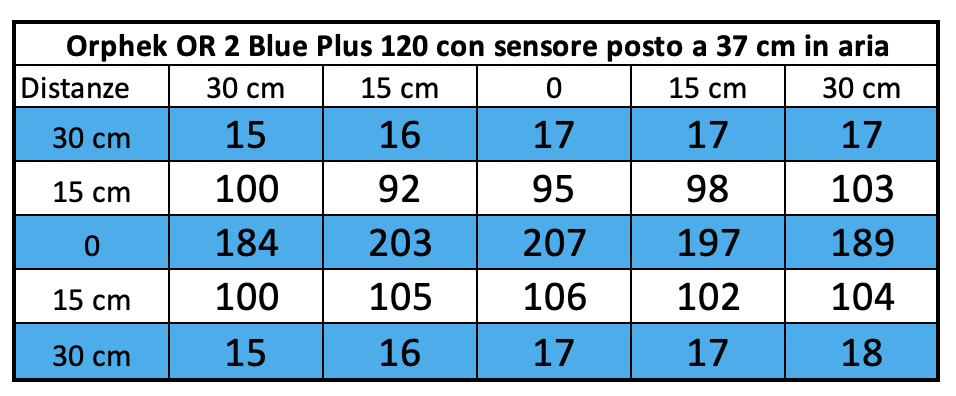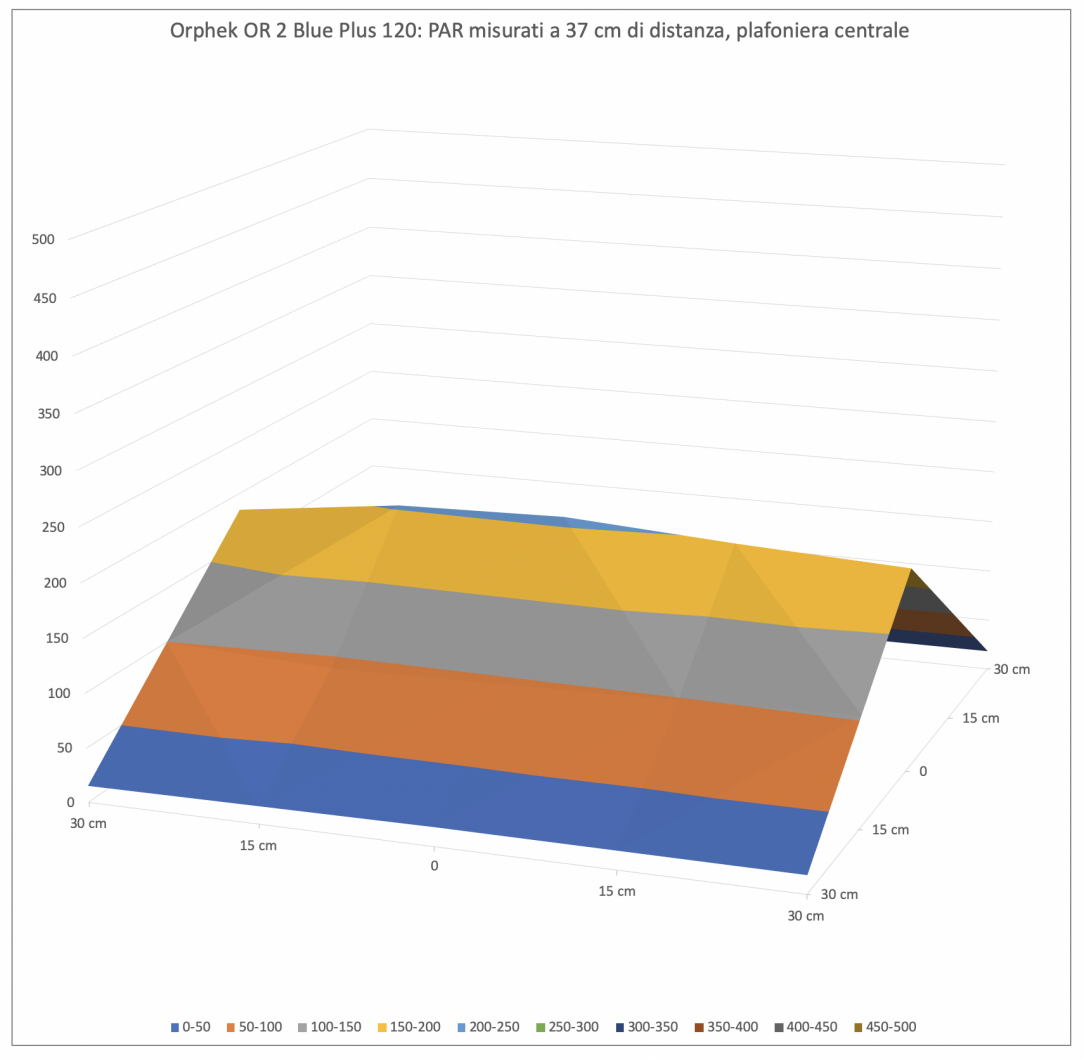 PAR measurements at 57 cm /22.5inch away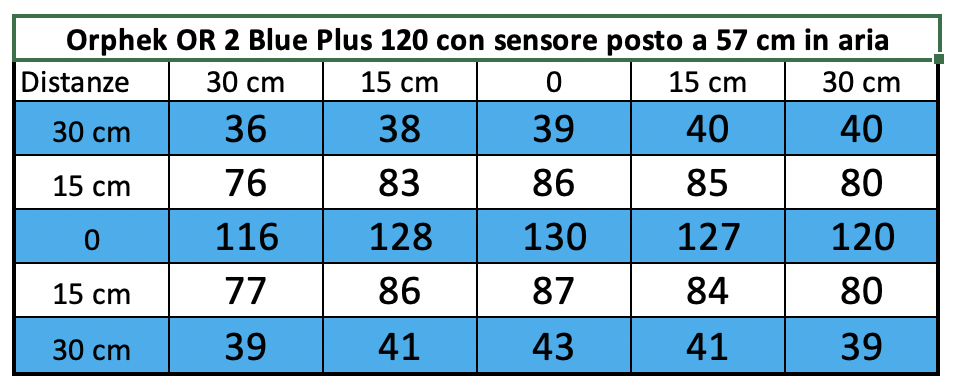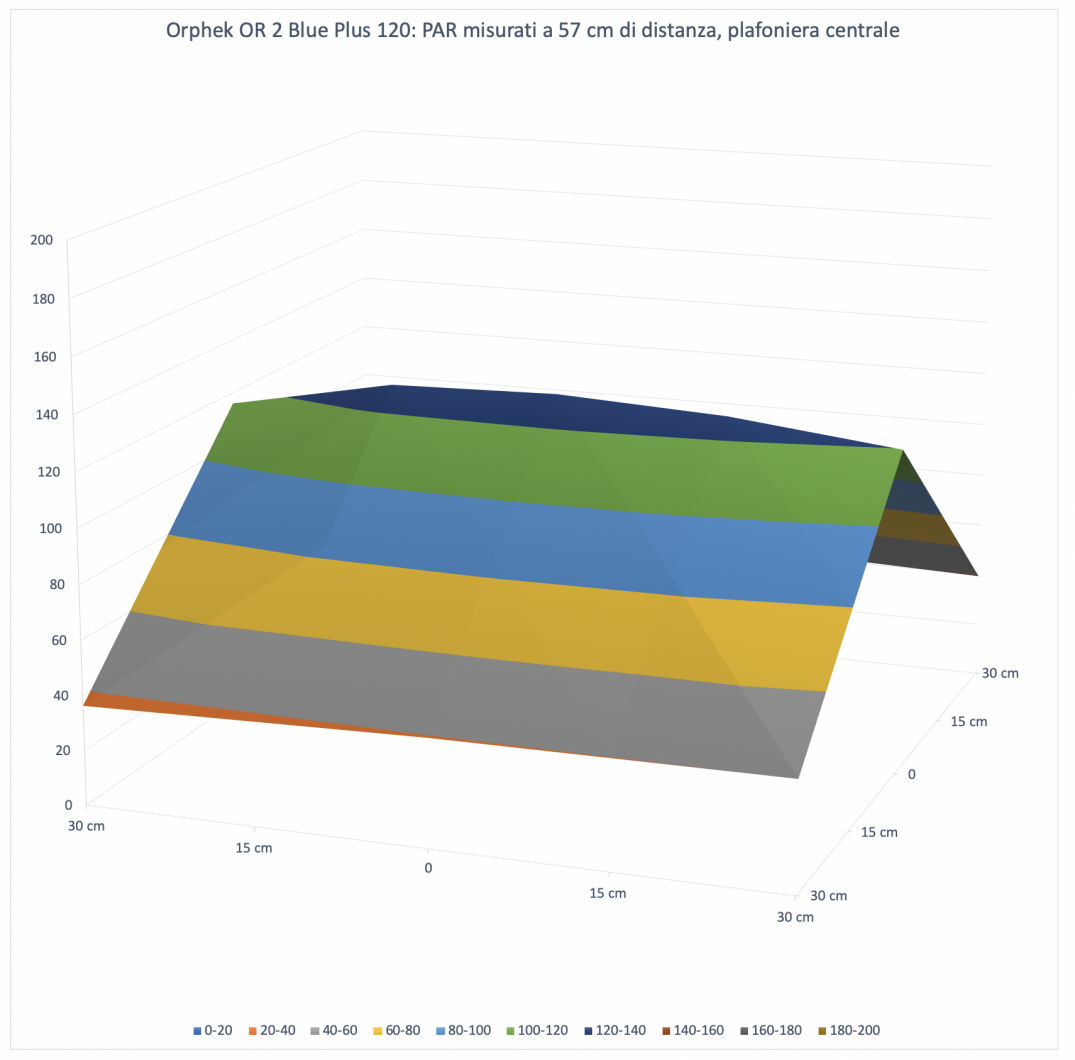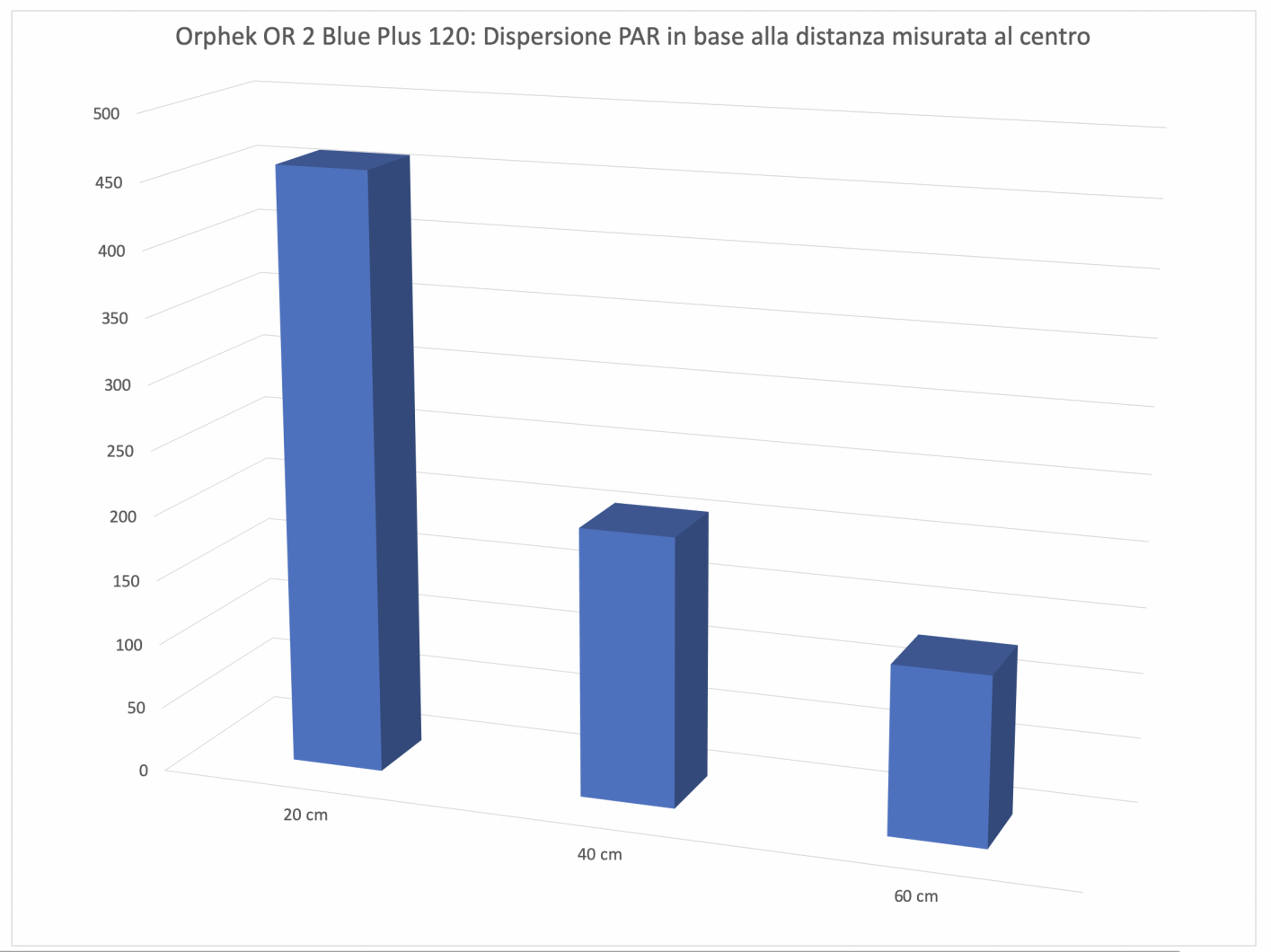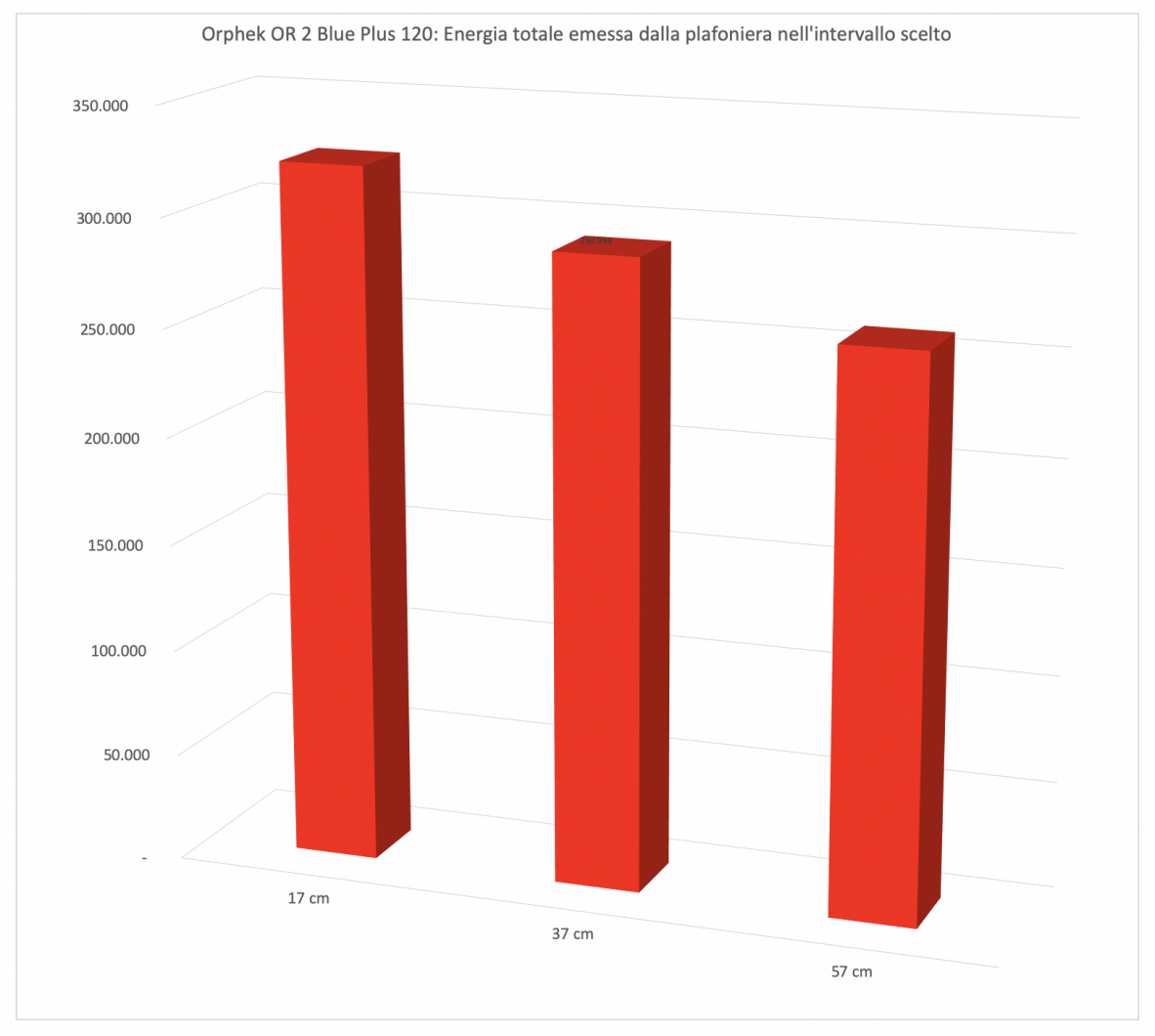 This in my opinion is the most significant of the measured ones, and the most comparable one. The energy variation.
The volumes underlying the three surfaces you have previously seen have been calculated. Because it is obvious that when moving away from the ceiling light the values ​​of PAR drop, but they also decrease because the light illuminates a larger space.
In this way we try to take into account all the light energy contained in the hypothetical 60 cm square subtended by the ceiling light.
And we see that the three values ​​323, 291 and 259 take on a different connotation with respect to the values ​​measured in the center. When the former decrease a lot because the distances increase, the underlying area, that is the energy, decreases very slowly.
The differences between the three areas is really very low. Little energy is shipped outside the area below.
Looking at the values ​​of the three curves, you can see that at the edges there is much more light at 57 cm than at 37.
read more : https://www.danireef.com/2020/02/19/le-barre-a-led-orphek-or2-blue-plus-testate-a-fondo-nel-danireef-lab/2/
Find here previous great reviews by Danireef blog:
Orphek Atlantik V4 breaking one more record this week! Highest economic efficiency in the market (euro per watt)!
Atlantik V4 Gen2 fully reviewed by Danireef