LED vs T5
By Tony / www.coralcompass.co.uk 
T5 technology has been a trusted source of lighting for marine aquarists for many years. Relatively inexpensive to buy and replace T5 florescent tubes have provided a uniform tank wide light source, which has enabled reefers to grow corals successfully.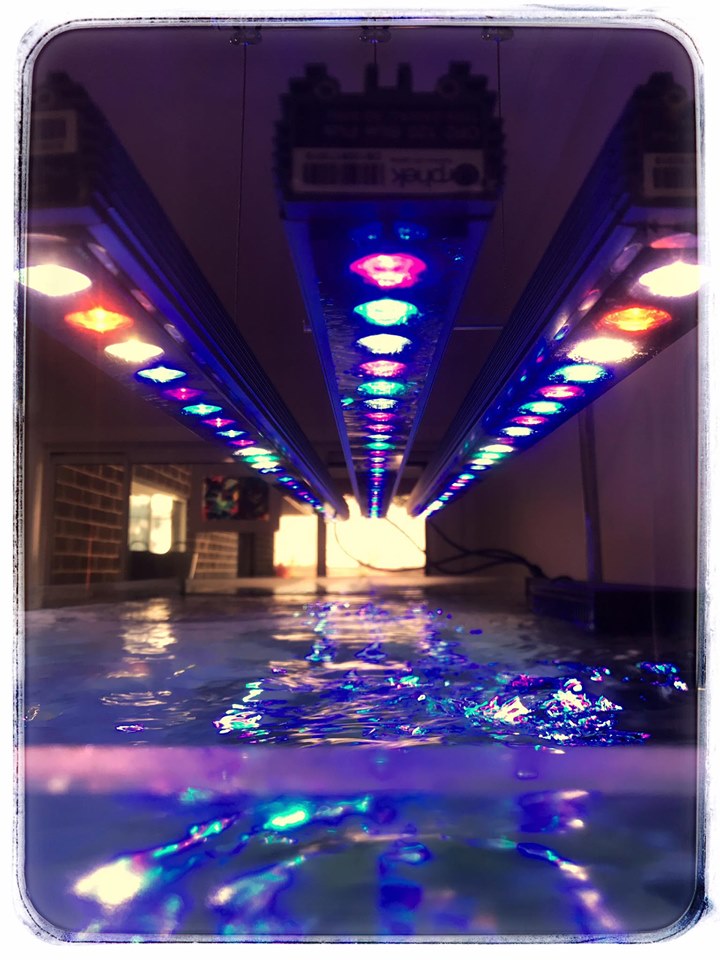 LED marine lighting technology has evolved and is becoming increasingly popular due to its efficiency and controllability, however it has limitations due to some cluster or puck style designs, that can often lead to beams of focused light that create hotspots, shadowing and require the need for multiple light fixtures for full tank coverage and light diffusion.
Orphek has been offering panel style LED lighting solutions for the last 10 years, providing a highly diffused light source and delivering the perfect intensity and spectrum to the reef aquarium in the form of the Atlantik series.
Orphek introduced the OR bar reef aquarium LED range of products which have been designed to offer an alternative to T5 lighting and for 2020 Orphek will launched the new OR2 150 /120 /90 /60 LED bar system series.
Developed from the ground up, the OR2 series come with wider selection of chip LED technology and has improved from the previous OR model in terms of the heat sink, power output and spectrum that now is wider, coming in 4 different lengths.
The idea was to develop an affordable LED, offering a T5 – like coverage length of the tank, but has all the efficiency, spectrum choice and power associated with LED technology with the following benefits:
OR2 bar LEDs typically use 50% less power consumption than T5.
Unlike T5 bulbs, which need to be replaced very 6-12 months, LEDs require no maintenance.
There is no new acclimation period required for corals – there is with T5 replacement for new bulbs.
OR2 bar LEDs have an output of around 2 x that of a comparable T5 bulb – meaning less units are required to fully illuminate the aquarium.
OR2 heat sink is around 41C and the heat is dispersed upwards rather than heating the aquarium water.
Each OR2 bar has multiple LED color chips providing a balanced spectrum for each bar.
OR2 LEDs penetrate the water column giving better performance at depth, providing a shimmer effect to give the aquarium a sharper, colorful visual appearance.
OR2 bar LEDs come as standard in 2 spectrum choices with customized options available for special order.
Just 2 x OR2 bars, a combination of 1 x Reef Day Plus and 1 x Blue Plus will deliver PAR of ~400 at the surface and ~250 + mid aquarium mounted 20cm above the water level.
Check the photo gallery below for ideas of installing and mixing your OR bar LED lights over your tank!
PLUS
Low energy consumption with more energy channelled to performance rather than heat as seen bellow:
OR 120 – 120cm /48 Inch /36 LEDs (3Watt) – 63W
OR 90 – 90 cm/ 35 Inch /24 LEDs (3Watt) – 42W
OR 60 – 60 cm/24 Inch /18 LEDs (3Watt)- 32W
OR2 bar LEDs are now in stock in the UK and can be purchased locally at www.coralcompass.co.uk