"Together we protect Nature's Biodiversity for generations to come"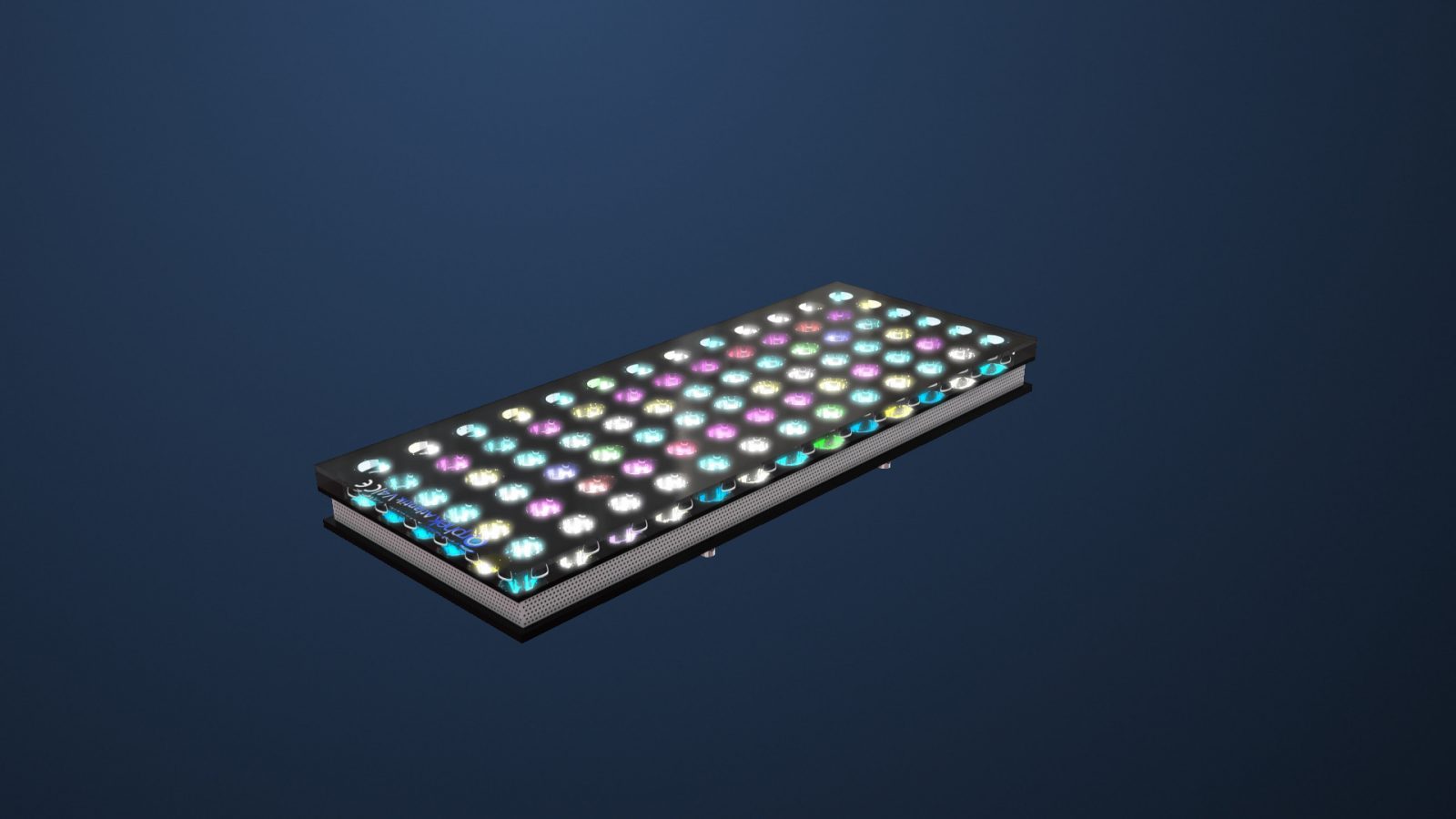 Protecting Nature's biodiversity has been Orphek first and most important directive since it's very beginning.
You will find our motto in this sticker in every unit of Atlantik V4 Gen2 if you look your unit closer:

Just like Tesla, Nike, Ikea, Adidas, Sanofi, Natura and many other international companies, Orphek is concerned about the future of our planet.
That is why since its foundation it has been developing and providing LED lighting solutions with minimum environmental damage.
We want you to get to know better our star product, the Atlantik V4 Gen2, and why it does contribute to a greener world.
Do you know that Orphek products are built to last?
When purchasing our Atlantik V4 Gen2 you are receiving a WEEE certified product!

BUT WHAT WEEE CERTIFIED MEANS?
For those who are not familiar with the nomenclature (terminology) WEEE stands for Waste Electrical & Environmental Equipment.
So Being WEEE Certified means that the product is produced according to the WEEED (Directive).
Orphek follows all the WEEED and most of all, carefully chooses materials that have a high recycling ratio.
WHY ORPHEK FINDS THIS IMPORTANT?
When these electrical items reach their end of life they are defined as Waste Electrical and Electronic Equipment (WEEE). Many of the electronic goods may contain hazardous materials like heavy metals or batteries.
These materials can cause serious environmental damage and can dangerous to human health if they are not disposed correctly and recycled.
Over time the electrical waste will decay and may leak toxins into the earth and our water systems and finally into the Oceans and seas harming not only the living creatures in it, but also us.
Yes! Your Orphek Atlantik was developed to last!
While other companies are selling lights that are dumped after their warranty period or within a short period of time, Orphek lights components can be upgraded or replaced!
You will keep the Atlantik body for many years to come because we care about your investment and we care about Nature as well.
Atlantik units offer upgrades just like your cell phone operating system does!
In the long run you have Orphek Atlantik is the best investment of your money!
Financially speaking, in the end of the day you will notice that by purchasing Orphek products you will be saving money considerally because you will be using the same body over and over again.
What can I upgrade?
SPECTRUM: You can upgrade the spectrum to the V4 spectrum
OPERATING SYSTEM: You can upgrade the control system to the V4 control system
BOTH SPECTRUM & OPERATING SYSTEM: You can upgrade both spectrum and operating system to the V4 spectrum & operating system
In terms of technology development, our first version of the Atlantik series came out in 2012 and over the years we have considerably improved the product developing its spectrum and program.
Not only that, Orphek is the only company using glass lens to enable a prolonged life span of its UV LEDS!
Orphek Atlantik was developed with Plug in/plug out technology
Not only we use top quality components, but our solutions are build with plug in, plug out technology, so with our manual you can maintain, clean and upgrade your units very easily.
Do you know it offers the highest economic efficient product in the market?
Check how Orphek Atlantik V4 broke a record: Highest economic efficiency in the market (euro per watt)!
So by now we hope you understood that when purchasing Orphek Atlantik units you are not only receiving an awesome product with high quality , but you are also making a difference in the world that we are all sharing and that we all must protect!
A must read:
I have an older version of the Atlantik fixture, can I upgrade it?
Did you know that if you are an owner of an older Atlantik units/ V series or owner of the Atlantik V units/ Compact version you can upgrade to the lastest version all by yourself?!
Contrary to other brands, Orphek Solutions offer UPGRADE possibility. That means that you will use the same body over and over again! It means that if you have the versions V1, V2, V2.1, V3 , V3+ ,V4 you can upgrade to our latest Atlantik models: The Atlantik V4 Gen 2 or The Atlantik V4 Gen 2 Compact
CHECK ORPHEK'S GROUNDBREAKING INNOVATIONS! POP IT UP!
We are the first company:
to develop "pop it up" spectrum technology for coral color enhancing.
introducing Aquarium LED lighting Internet of Things (IoT) technology.
developing solutions to deliver light spectrum for depths over 15 meters.
to develop UV/violet LEDs in reef aquariums.
providing a wide spectrum red without using normal 660nm and 640nm LEDs.
making its own wide spectrum blue LEDs.
and only company to make its own proprietary white UV LEDs.
using high Kelvin white LEDs.
making 100-watt matrix multicolor LED chips and first to have the technology to customize the chip to any Kelvin temperature desired.
adopting reusable by upgrade solutions.
using plug in plug out technology.
Commitment to quality & efficiency:
Orphek's quality control systems are developed to guarantee that all our LED lighting solutions will provide extraordinary energy efficiency, minimum environmental damage, and outstanding results (illumination, color & growth).
I want to upgrade my units!
Come check Orphek Acessories!
Orphek offers solutions for hanging your amazing OR3 150/120/90/60 Reef LED Lighting and also great Lens to take awesome photos of your corals!
Orphek Universal Fixing Bracket Kit: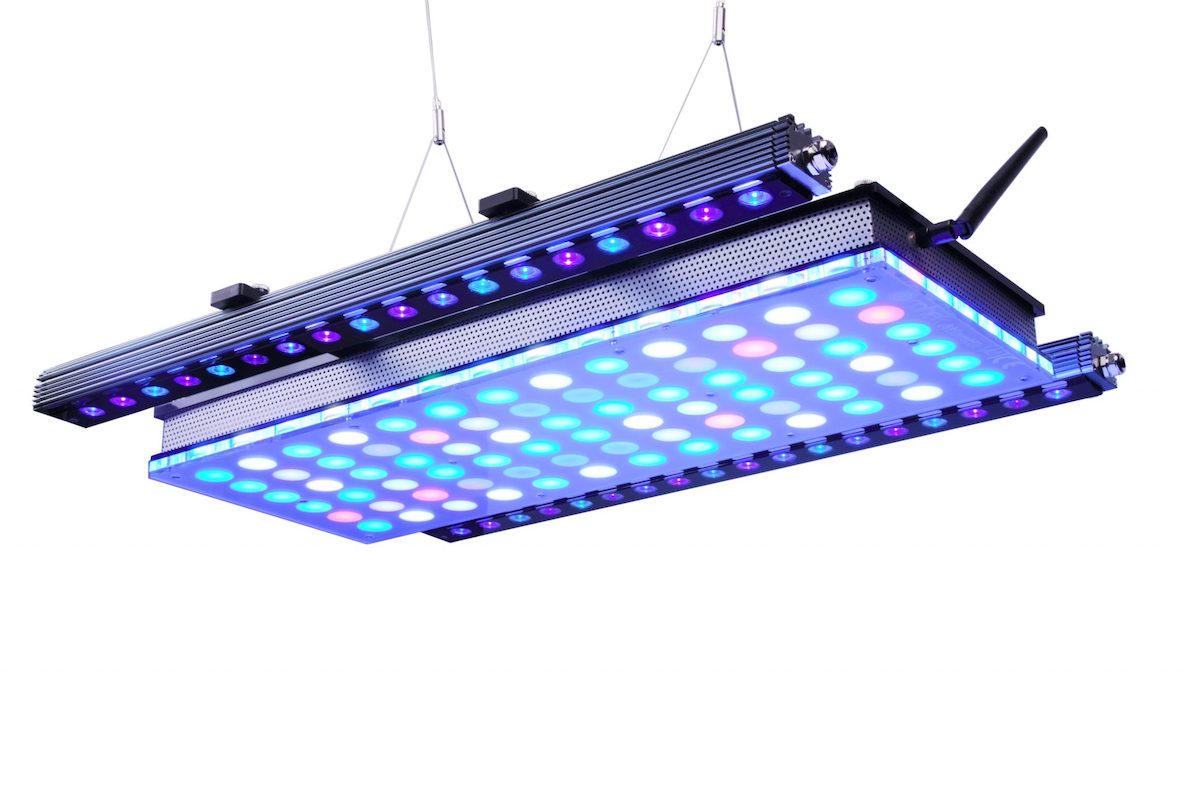 Orphek Coral Reef Aquarium Lens Kit: