Orphek Atlantik V4 Compact Gen 2
*Orphek Atlantik V4 Compact was substituted by our newest launch – The Atlantik iCon Compact
is the newest generation of the Atlantik series offering you access to the future.
Your unit (s) of Atlantik V4 can be UPGRADED to Atlantik iCon Compact: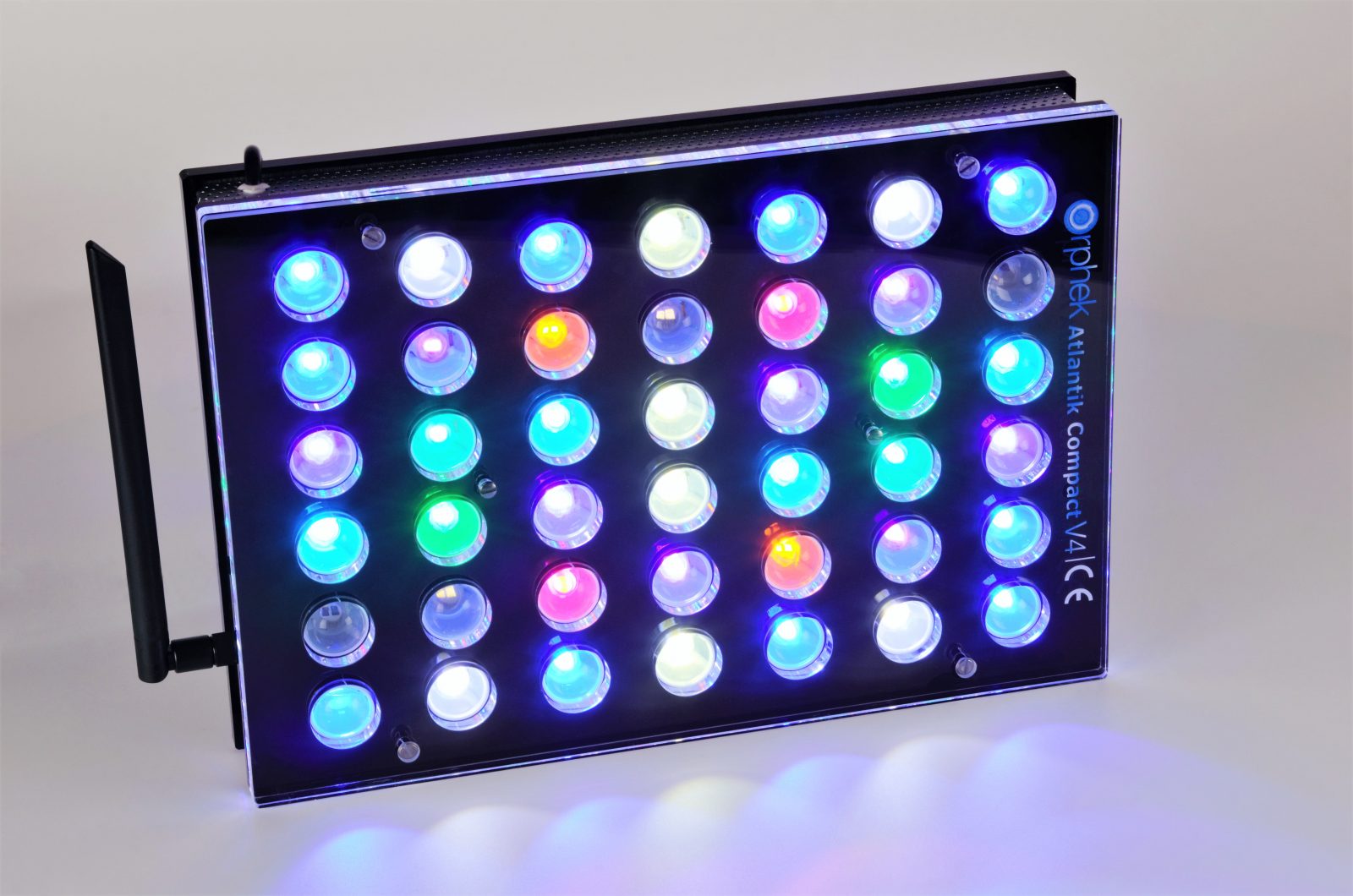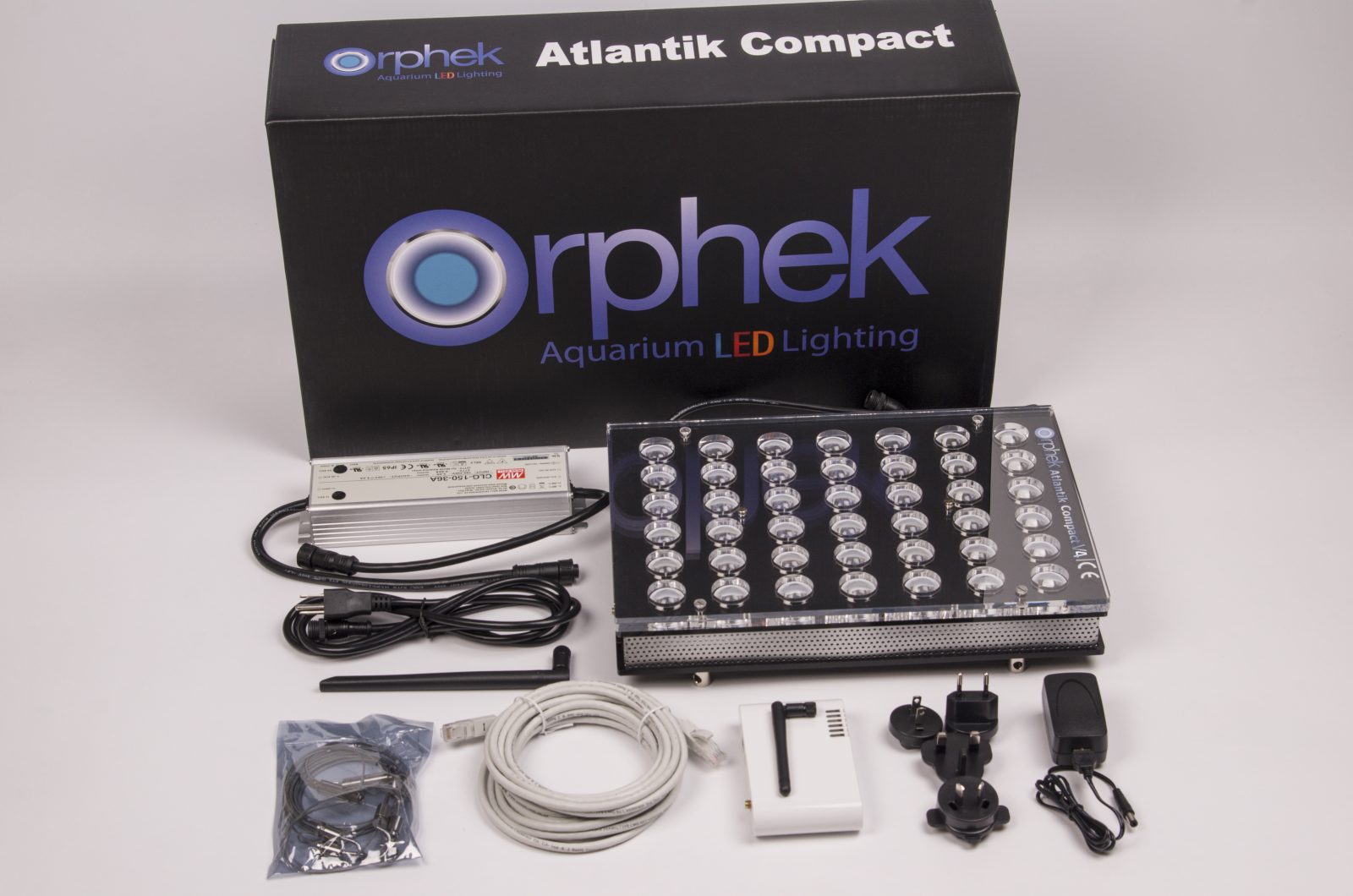 So what is New ?
For the company's 10th year celebration we decided to rebuild the Atlantik series from scratch while keeping the same overall look, same spectrum, and same power.
Our new model 2020 comes with NEW LEDs! Orphek is worldwide recognized by being the leader in LED Aquarium lighting solutions capable of delivering products that provide perfect intensity/efficiency. We already offered dual chip LEDs, but our NEW 2020 dual chip LEDs are even greater!
What does it mean?
It means you are getting newer customized high efficiency 5w Dual-Chip power LEDs that are even more technologically advanced, therefore more efficient!
Our new LEDs will last longer than the previous Orphek LEDs because we have improved its life span!! Running at 50% our new 2020 model 5w Dual-Chip advanced LEDs are more resistant to higher heat and it offers the highest PAR longevity with really minimum loss over the years.
Not only that, we have also improved internal lens to make sure you are getting the best Orphek LEDs!
Read more: Orphek Atlantik V4 Generation 2
Why the New ATLANTIK V4 Gen2 is the best product Orphek has produced today?
14 new types of custom made dual core LEDs in the nanometer range from 380nm to 850nm.
Renders most natural appearance to the tank form 10K to 50K
Provides enough RED and IR LEDs needed
Contains Full dimming capacity in all channels, 0-100% with progressive dimming.
Provides IoT technology & Free apps available
Gives the ability to control and program 200+ individual units!
Provides the best PAR/PUR per watt
Highest Spectrum output
Highest efficiency power supply
Be connected anywhere you go!
The Atlantik V4 Compact technology brings built-in wireless control allowing you to easily program, control, and monitor your light(s) from your cell phone or tablet, any time and any place you are in the world, where internet access is available – Internet of Things or IOT.
Download Atlantik App ,


Manual and Technical Resource
LEDS
Atlantik LEDs spectrum for Optimal Coral Growth Color Pop & Health.
New 42 customized high efficiency 5w Dual-Chip power LEDs – total of 84 individual LEDs.
New 14 different types of Dual chip wide range LEDs. 380nm UV to 850nm Infra red!
First company to introduce the Infra red 850nm
New Spectrum for better coral growth, color and health.
Four separate control and programming channels.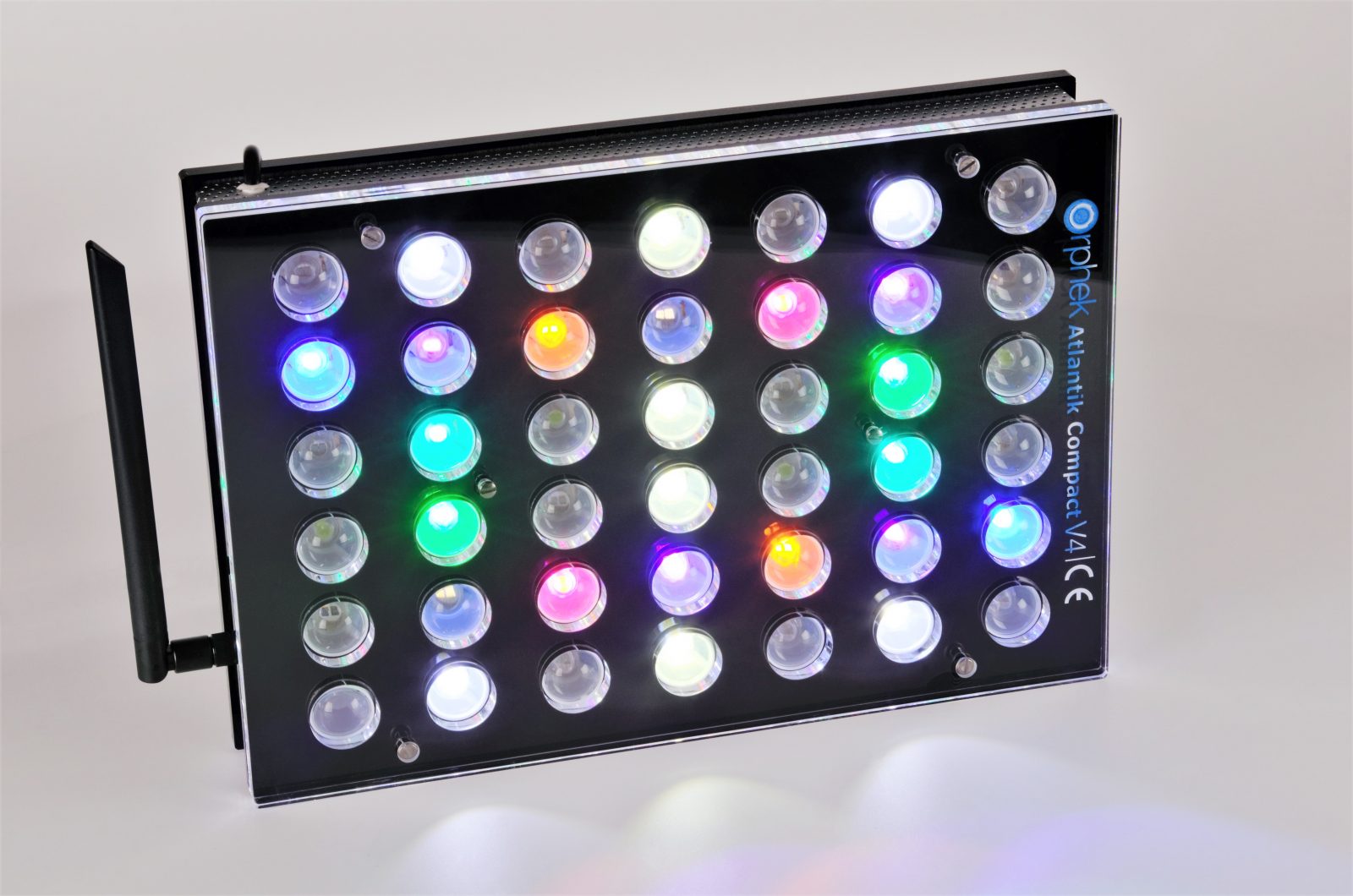 The Atlantik V4 combines 14 new types of custom made dual core in the nanometer range from 380nm to 850nm for maximum photochemical efficiency.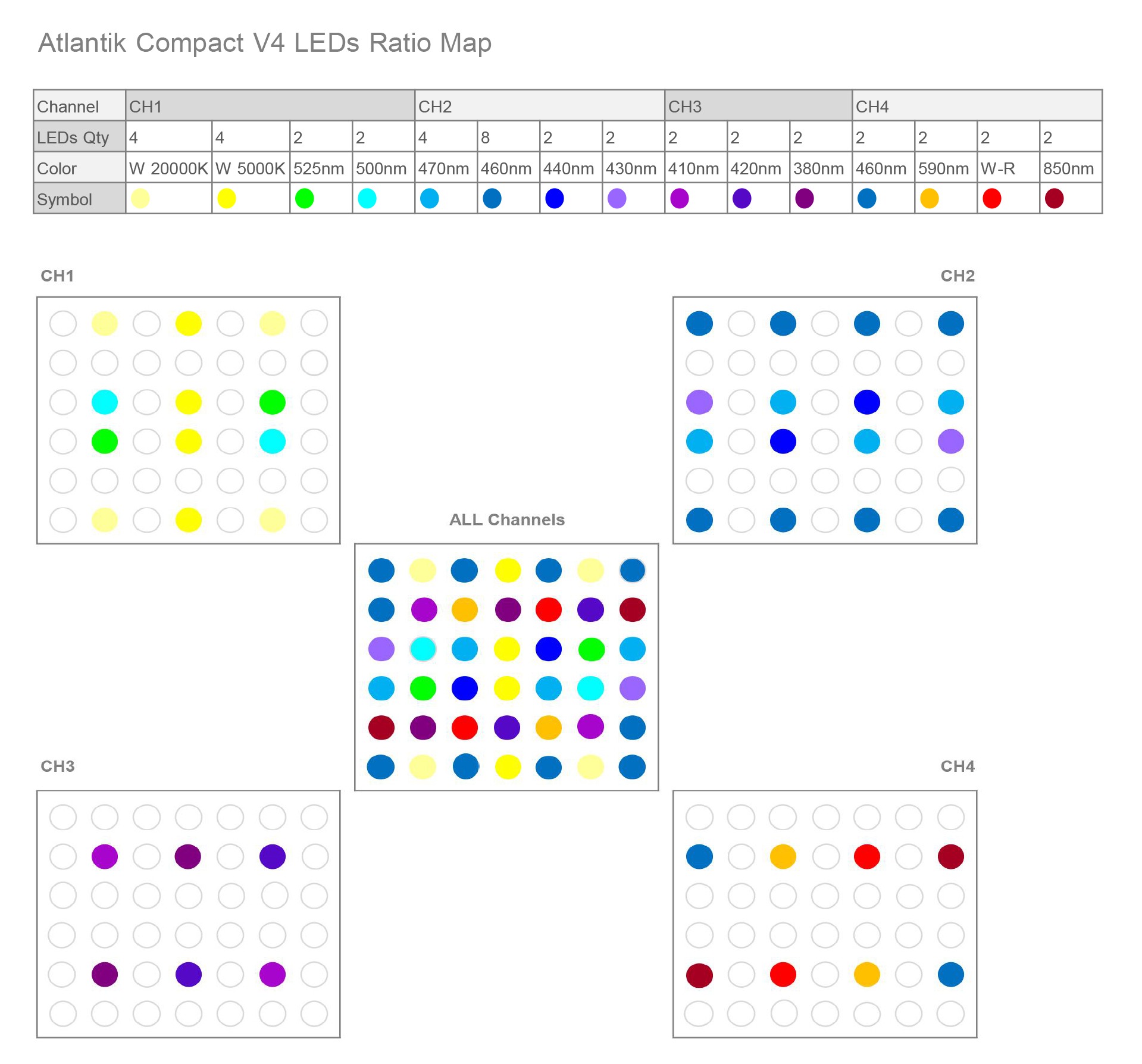 *There are TWO LEDs that don't seem to be ON and FOUR that seems to me that are dimmed, is this normal? YES – these LEDs are Infrared 850nm and UV 380nm- meaning that they are the type of lights of shorter or longer wavelengths that doesn't excite our eyes' receptors — Therefore we can't see anything beyond (infrared) or violet (ultraviolet)
WITH A SURPRISING ELEMENT! One of our target goals with the V4 was also to try to minimize as much as possible the outbreak of cyanobacteria and/or the growth of nuisance algae. Of course we all realize that without keeping proper parameters and religious tank maintenance is crucial and no light or system will prevent that, but Orphek succeeded to offer a new spectrum that balances just enough red with other colors of the spectrum to create a healthy balance of light. We at Orphek feel that this is the most complete and beneficial spectrum ever created for a coral reef aquarium. The new ATLANTIK V4 spectrum research resulted into the perfect balance between the light corals need and the overall appearance you want to see in your tank.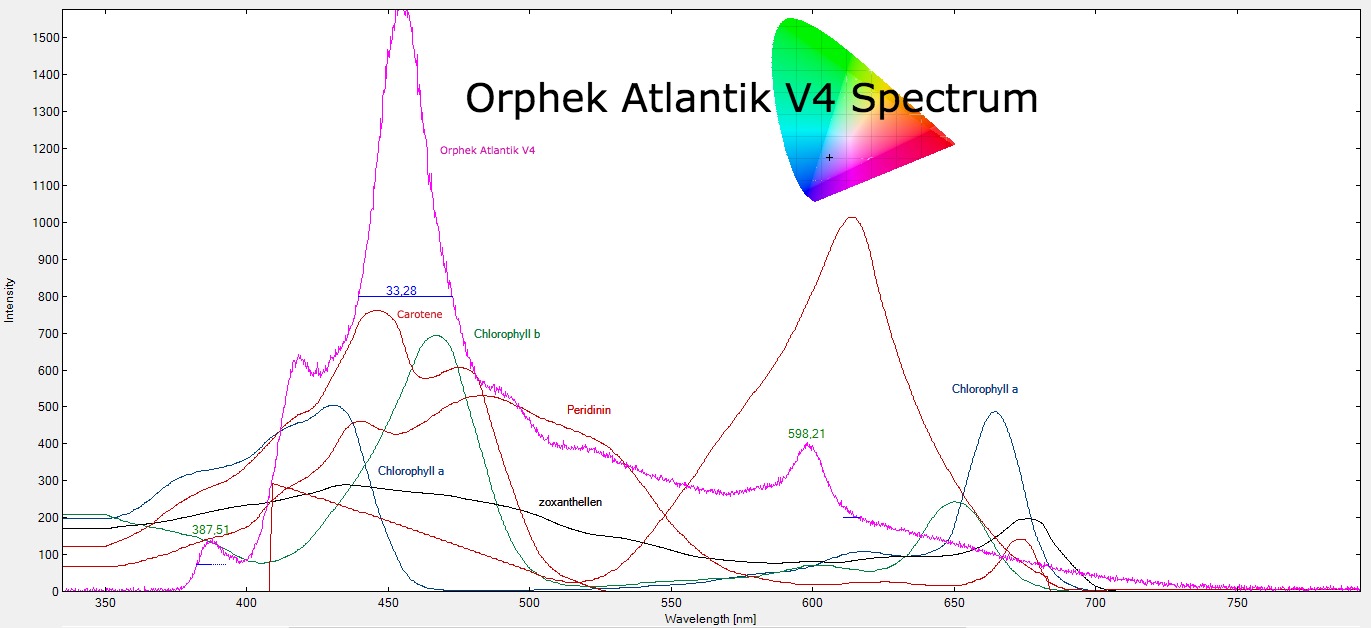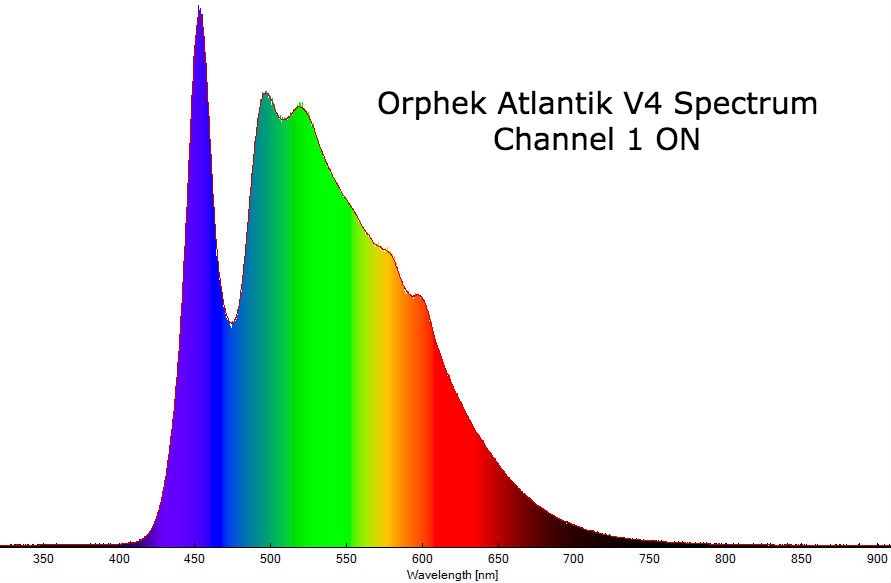 What else Orphek Atlantik Compact V4 G2 is offering?
A LED light that is made of full body acrylic. Our light is not only solid and durable, but also beautiful to display.
A LED light that has a length of 13.58" (345mm), a width of 9.37" (238mm) and a height of 2.11" (53.6mm) .
A LED light that comes not with any driver, but with Mean Well driver (model CLG-150-36A) – we give you what the market has best to offer!
A LED light that comes with a customized plug for your region.
A LED light that comes with a hanging kit with no extra costs.
FEATURES
PROGRAM/CONTROL/MONITORING (IoT) Connectivity & Monitoring
Built- in Wireless Worldwide Remote and Local programming, control and monitoring
Compatible with Wi-Fi/ 3G and 4G Internet connectivity
Compatible with IOS (iPhone and iPad) and Android (Cell and tablet)
Free apps available
Ability to program multiple Atlantiks individually, in groups or in unison.
Eight pre-installed programs/ unlimited custom programs and group programming.
Large storage with capacity for additional programs.
Sunrise / Sunset Full dimming capacity in all channels, 0-100% with progressive dimming.
Strong clouds / soft clouds
Demo Mode Color Change (Jellyfish Mode)
CHECK WHAT COMES WITH YOUR LIGHT! (INCLUDED)
Power cord with waterproof connector
Stainless steel hanging kit
Mean well Fan-less IP65 power supply
CHECK WHAT IS ALSO AVAILABLE TO PURCHASE! (NOT INCLUDED)
3m extension cable
ORPHEK Router (You can use your own)
ORPHEK Gateway – ability to control 200+ units.
WHAT ABOUT THE GATEWAY? IS IT NECESSARY TO PURCHASE IT?
YES! YOU NEED TO PURCHASE ORPHEK MASTER GATEWAY. With the Orphek Gateway2 you will be able to enjoy fast, out-of-the-box setup & the ability to control and program your lights from anywhere in the world where internet access is available.
Color/Materials
Light Unit Body Material: Black acrylic housing and silver stainless steel grill
Weight
Light Unit Weight: 7lbs (3.48kg)
Waterproof Driver Weight: 2 lbs (1.02kg)
Total Weight: 9 lbs (4.5kg)
Dimensions
Length: 13.58" (345mm)
Width: 9.37" (238mm)
Height: 2.11" (53.6mm)
Package Dimensions / Weight
Length: 22.8? (580 mm)
Width: 13.8? (350 mm)
Height: 6.7? (170 mm)
Package Weight: 13.4 lbs ( 6.1 kg )
Package Volume/Weight: 15.4 lbs (7.0 kg )
Cords
Power extension cord with waterproof connector from Light Unit to Power Box: total 118? (3.00m)
Power Cord: 70.86? (1.8 m)
Hanging Kit
2 steel cables: 9.84" (250 mm)
1 steel cable: 70.86" (1.8 m)
Electrical
Mean Well Driver Model: CLG-150-36A
Input voltage: 100-240VAC (277VAC for North America only)
Frequency: 47 ~ 63Hz
Power consumption: 120~130 watt
PF (power Factor) 0.966
Input Current (Amps) 0.833
Output Voltage (VDC) 36
Electrical outlet: Region appropriate
CHECK MORE DETAILS ABOUT ORPHEK ATLANTIK V4
WHAT CAN I DO WITH 4 CHANNELS?
Achieve a Kelvin temperature between 18k and 30k: Channels 1 and 2.
Achieve that deep blue/purple actinic look that causes coral to fluoresce and show color that are not visible in the higher range of the visible spectrum: Channels 2 and 3.
Achieve a warm shallow sunlit reef and extend the range from 10K to 18K: combining Channel 4 with 1.
Increase the overall range of the light to 10k-30k: combining all 4 channels and adjusting to your preferences.
CAN I WATCH/READ REVIEWS OF THE PRODUCT?
LATEST: BRS full review – Find out how many units you need to cover your tank and how to set the Atlantik V4 Compact Gen 2 for best performance according to Bulk Reef Supply
Easy setup – everthing you need to know about setting the atlantik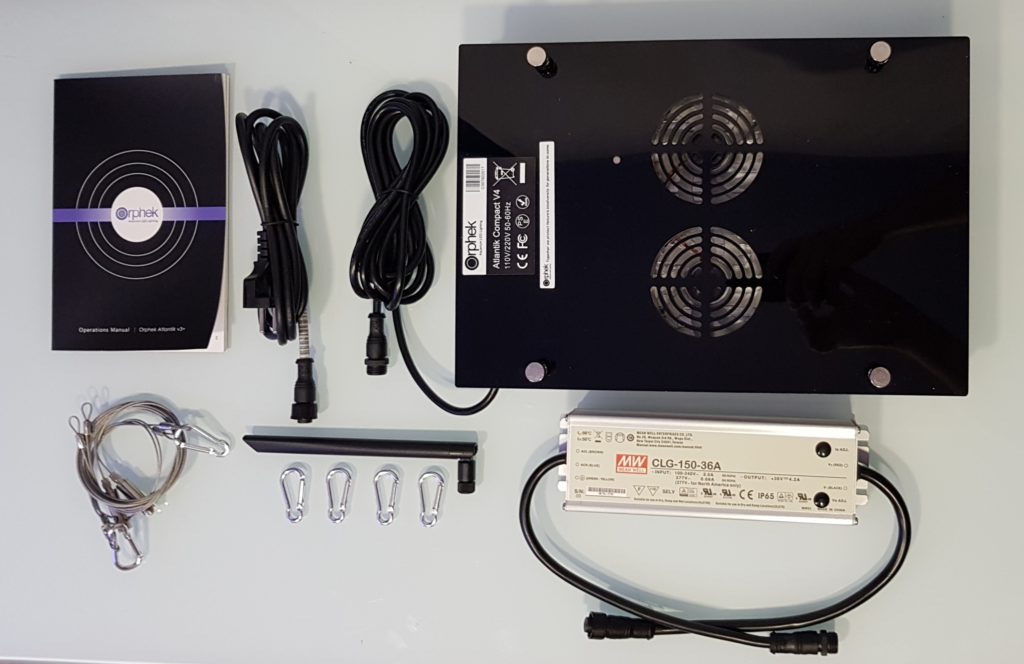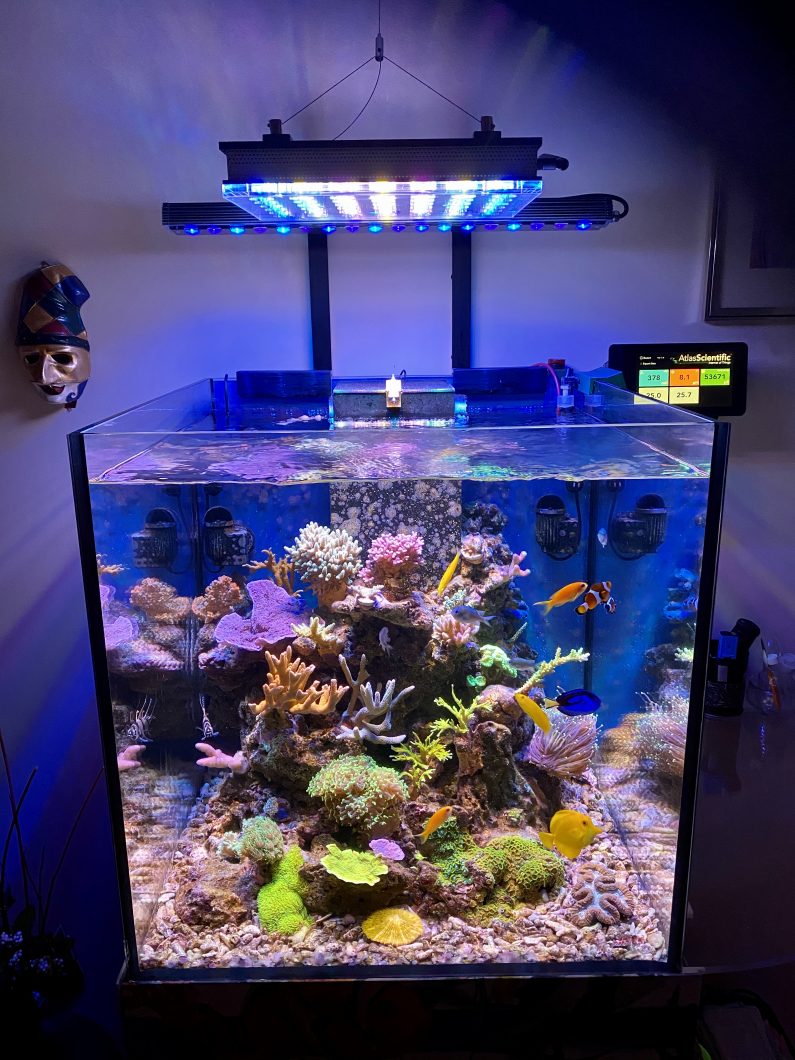 Come check Orphek Acessories!
Orphek offers solutions for hanging your amazing OR3 150/120/90/60 Reef LED Lighting and also great Lens to take awesome photos of your corals!
Orphek Universal Fixing Bracket Kit: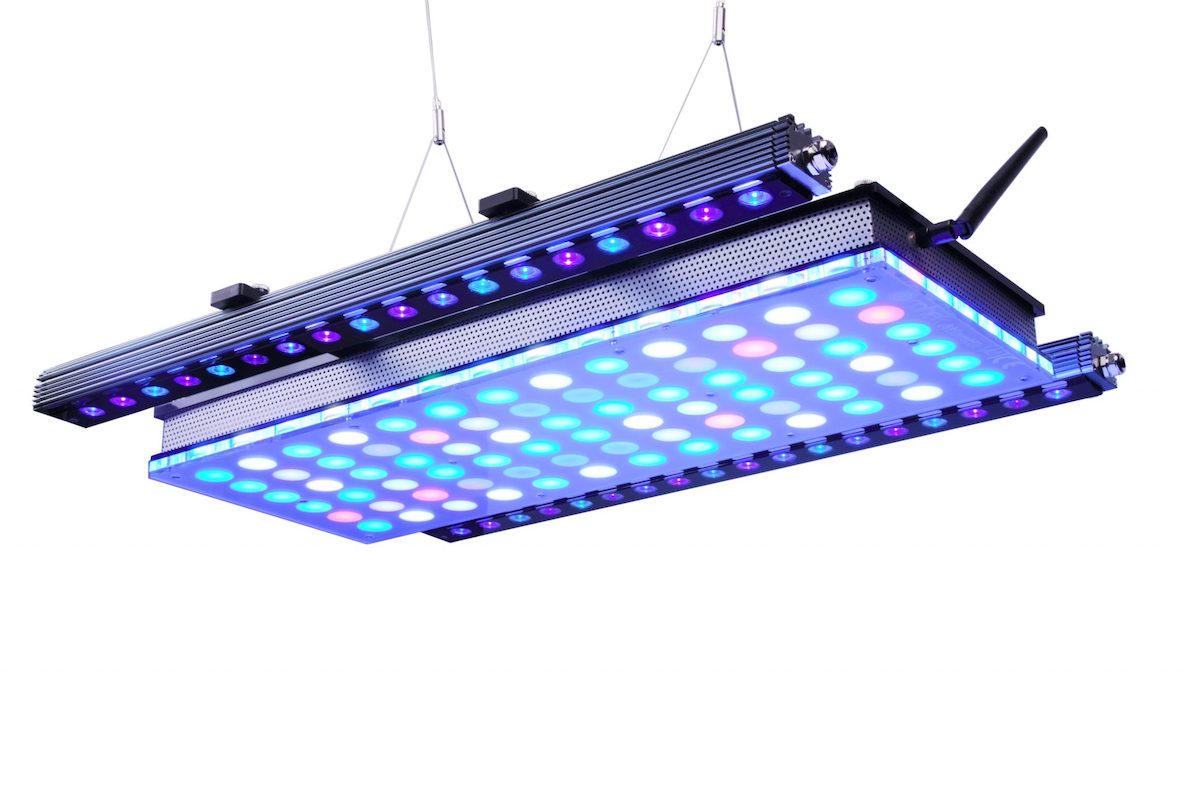 Orphek Coral Reef Aquarium Lens Kit: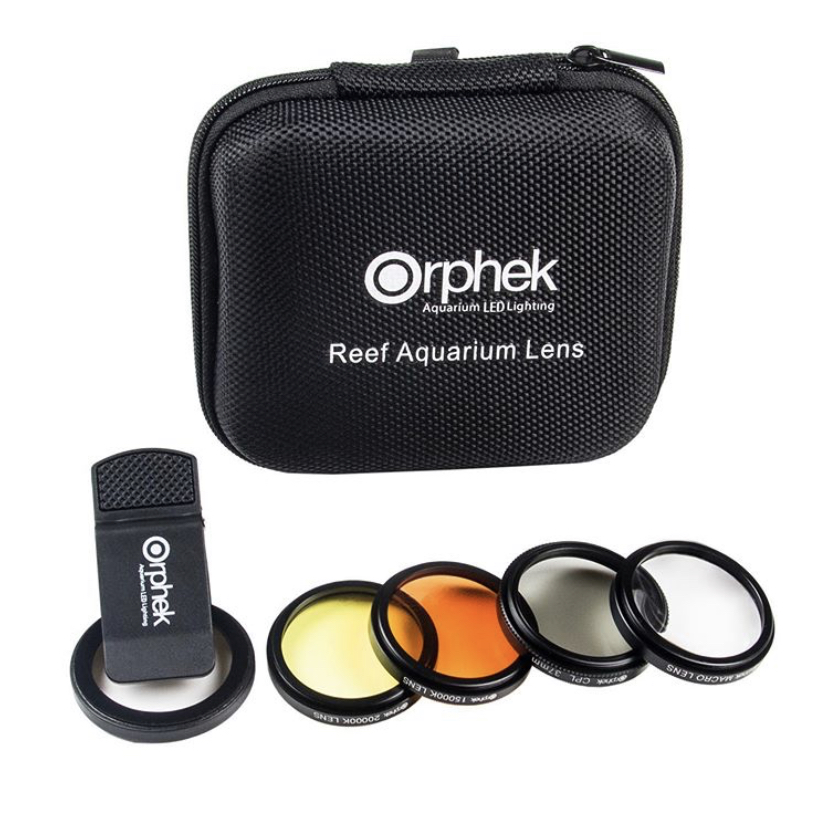 If you are a distributor, shop, online shop, Public Venue we are ready to take your order!! We have stock! Don't miss the opportunity!