ORPHEK, POP IT UP!
Orphek Atlantik V4 (Gen 2) 2020 Model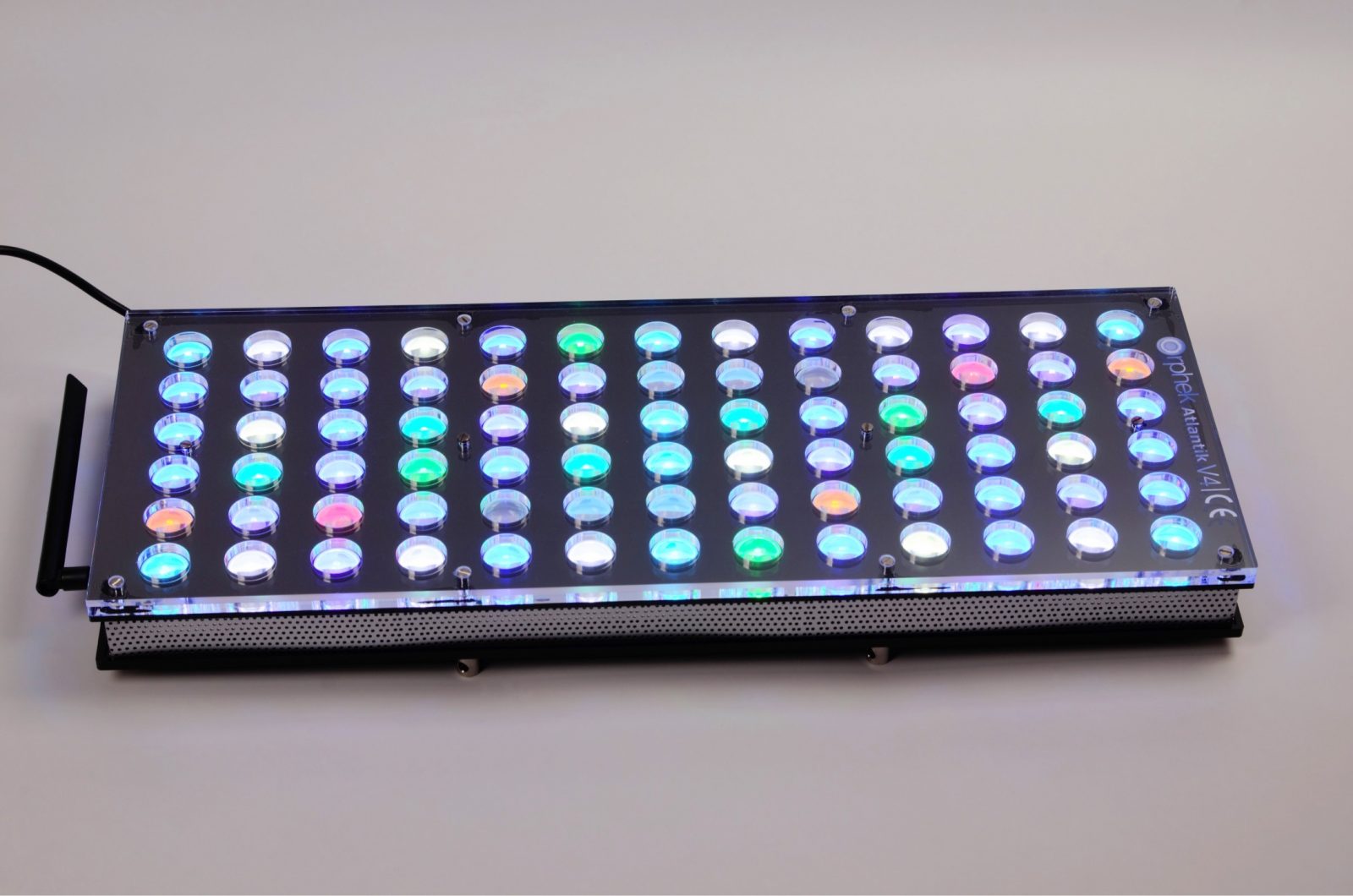 The Best Reef Aquarium LED lighting for Optimal Coral Growth and Color
So what is New ?
For the company's 10th year celebration we decided to rebuild the Atlantik series from scratch while keeping the same overall look, almost the same spectrum, and same power.
Our new model 2020 comes with NEW LEDs! Orphek is worldwide recognized by being the leader in LED Aquarium lighting solutions capable of delivering products that provide perfect intensity/efficiency. We already offered dual chip LEDs, but our NEW 2020 dual chip LEDs are even greater!
What does it mean?
It means you are getting newer customized high efficiency 5w Dual-Chip power LEDs that are even more technologically advanced, therefore more efficient!
Our new LEDs will last longer than the previous Orphek LEDs because we have improved its life span!! Running at 50% our new 2020 model 5w Dual-Chip advanced LEDs are more resistant to higher heat and it offers the highest PAR longevity with really minimum loss over the years.
Not only that, we have also improved internal lens to make sure you are getting the best Orphek LEDs!
Why the New ATLANTIK V4 Gen2 is the best product Orphek has produced today?
14pc 2020 new types of custom made dual core LEDs
Renders most natural appearance to the tank form 10K to 50K
Provides UV/Violet and IR LEDs needed
Contains Full dimming capacity in all channels, 0-100% with progressive dimming.
Provides IoT technology & Free apps available
Gives the ability to control and program 200+ individual units!
Provides the best PAR/PUR per watt;
Highest Spectrum output
Highest efficiency power supply.
In this video you will find out what makes Orphek Atlantik V4 the best aquarium LED lighting in the world!
In this video you will understand everything you need to know about the Atlantik V4 Gen2: spread, height, programming and much more!
Orphek Atlantik V4 Manual and video to help you install your lights
Unboxing and help you install your lights with the mount arm
Be connected anywhere you go!
The Atlantik V4 GEN2 technology brings built-in wireless control allowing you to easily program, control, and monitor your light(s) from your cell phone or tablet, any time and any place you are in the world, where internet access is available – Internet of Things or IoT.
Download Atlantik App ,Manual and Technical Resource


App For Android 5G beta test 29/12/2020
LEDS (NEW for 2020)
Atlantik LEDs spectrum for Optimal Coral Growth Color Pop & Health.
In 2020 you are getting newer customized high efficiency 5w Dual-Chip power LEDs that are even more technologically advanced, therefore more efficient! Our new LEDs will last longer than the previous Orphek LEDs!!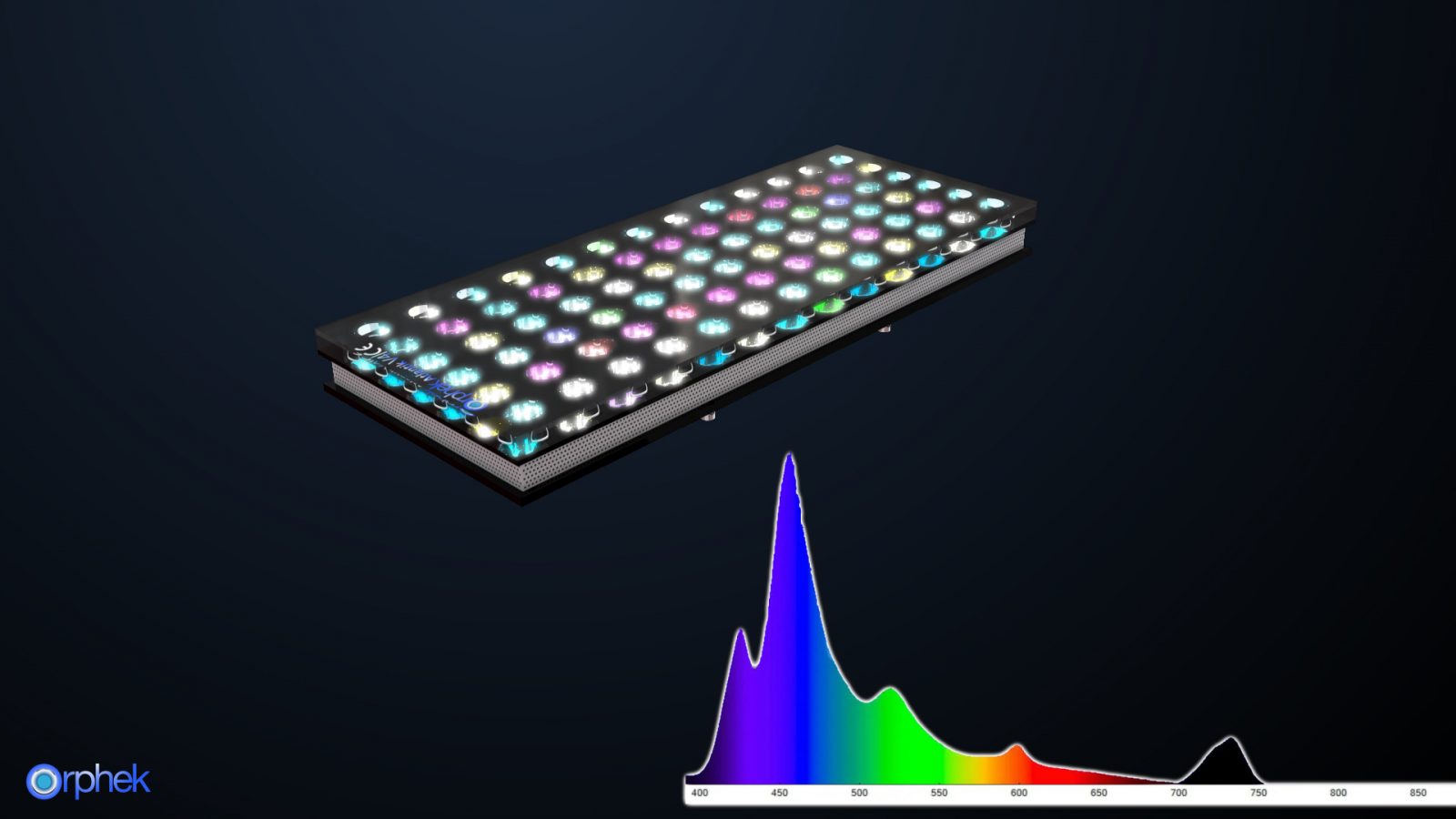 New 2020 – 78 customized high efficiency 5w Dual-Chip power LEDs – total of 156 individual LEDs.
New 2020 – 14 different types of Dual chip wide range LEDs.
First company to introduce the Infra red .
New Spectrum for better coral growth, color and health.
Four separate control and programming channels.
The Atlantik V4 2020 combines 14 new types of custom made dual core in the nanometer range from 380nm to 850nm for maximum photochemical efficiency.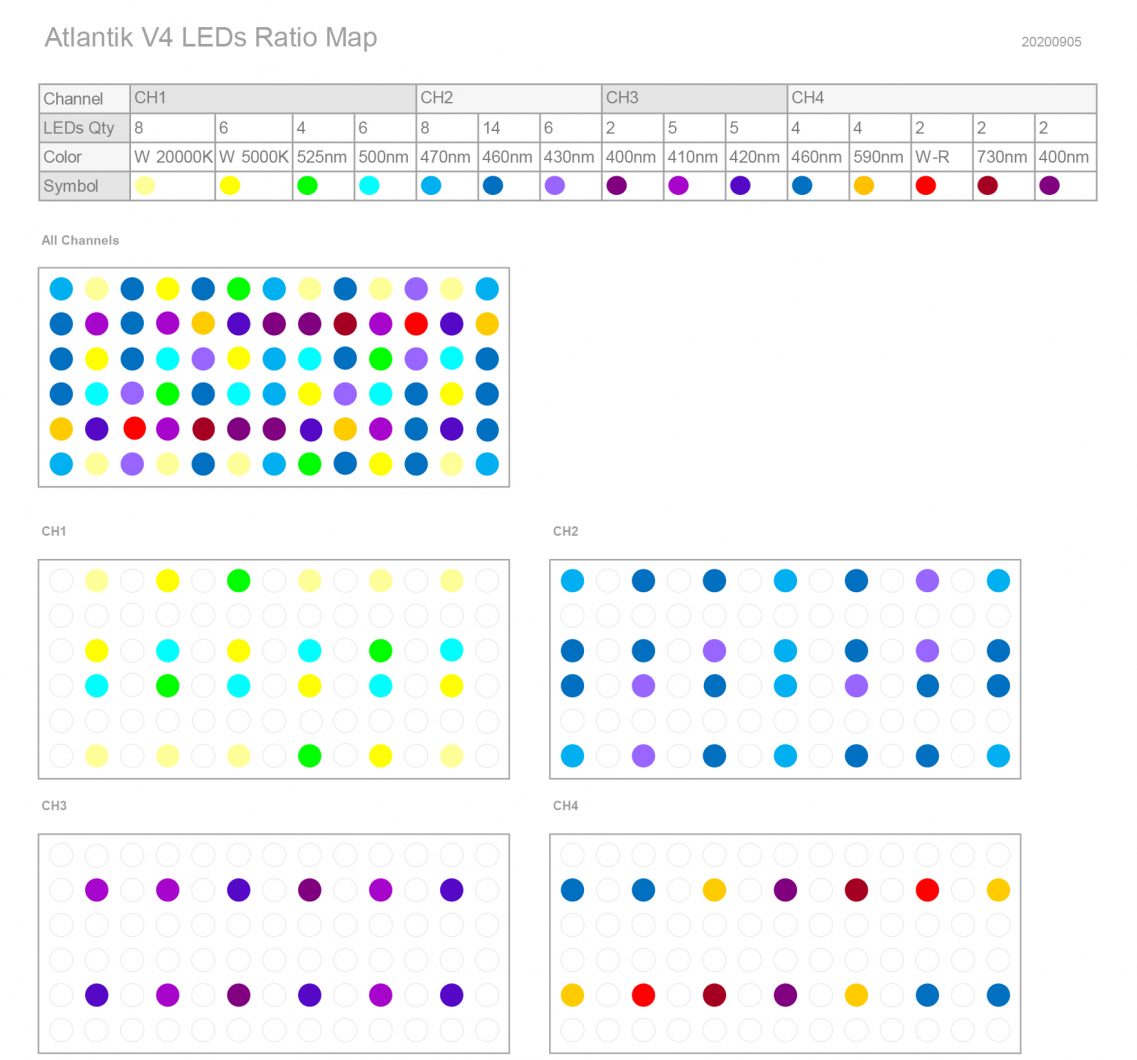 *There are TWO LEDs that don't seem to be ON and FOUR that seems to me that are dimmed, is this normal? YES – these LEDs are Infrared (740nm – 850nm) and (UV 405nm-380nm) meaning that they are the type of lights of shorter or longer wavelengths that doesn't excite our eyes' receptors — Therefore we can't see anything beyond (infrared) or violet (ultraviolet)
Atlantik V4 Spectrum & PAR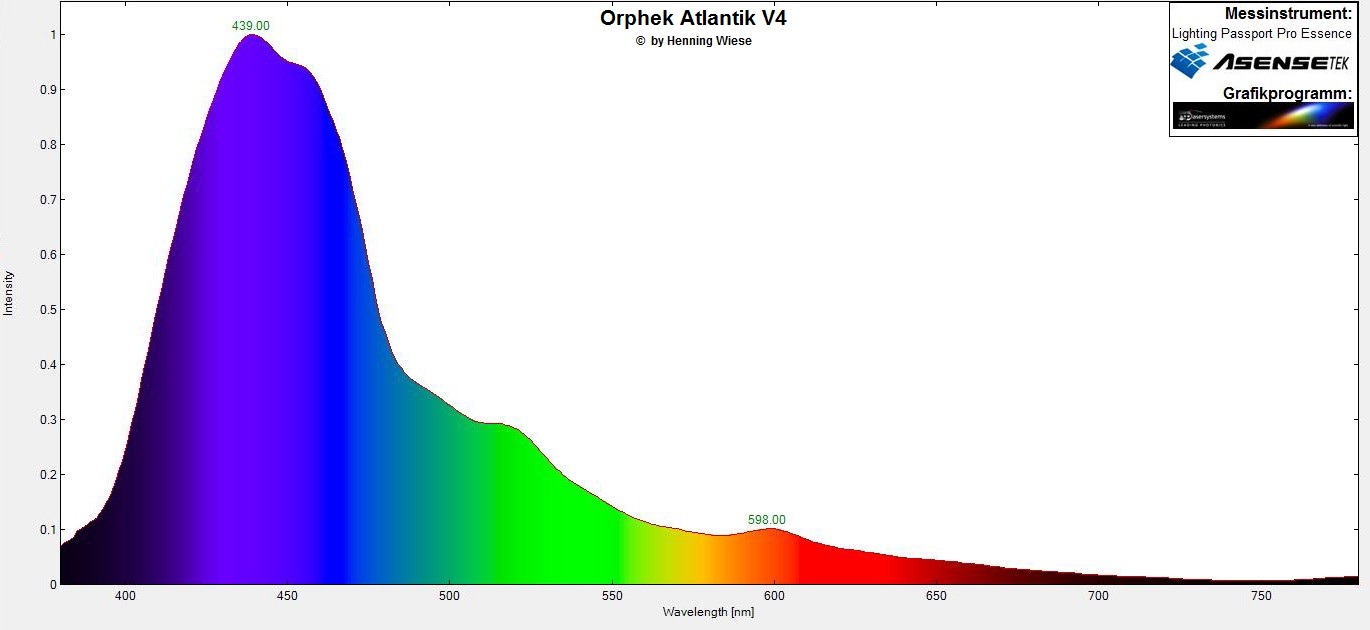 WITH A SURPRISING ELEMENT! One of our target goals with the V4 was also to try to minimize as much as possible the outbreak of cyanobacteria and/or the growth of nuisance algae. Of course we all realize that without keeping proper parameters and religious tank maintenance is crucial and no light or system will prevent that, but Orphek succeeded to offer a new spectrum that balances just enough red with other colors of the spectrum to create a healthy balance of light. We at Orphek feel that this is the most complete and beneficial spectrum ever created for a coral reef aquarium. The new ATLANTIK V4 spectrum research resulted into the perfect balance between the light corals need and the overall appearance you want to see in your tank.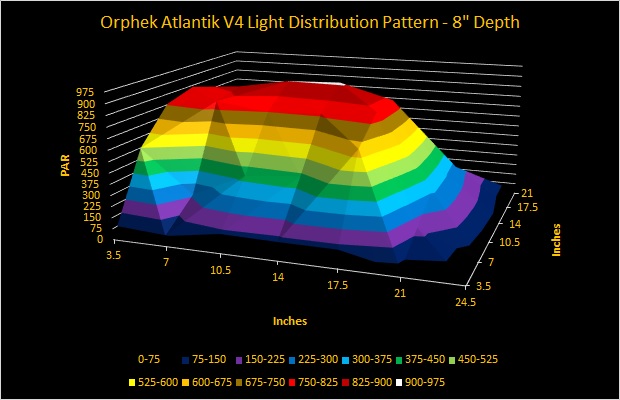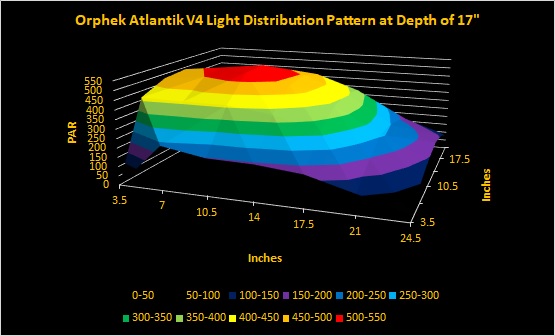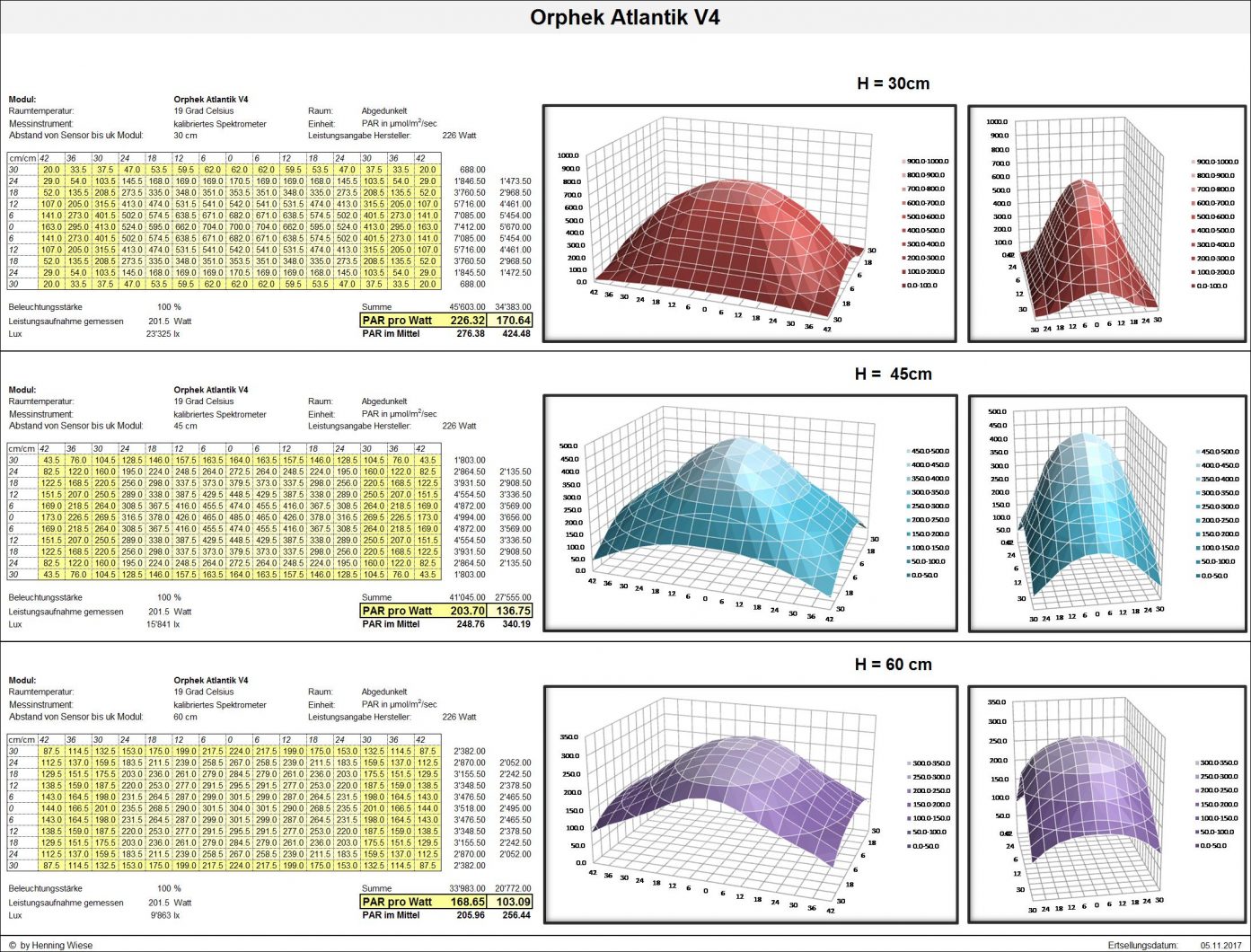 What else Orphek Atlantik V4 G2 is offering?
A LED light that is made of full body acrylic. Our light is not only solid and durable, but also beautiful to display.
A LED light that has a length of 24.21" (615mm), a width of 9.37" (238mm) and a height of 2.11" (53.6mm) .
A LED light that comes not with any driver, but with Mean Well driver (model HLG-240H-48A) – we give you what the market has best to offer!
A LED light that comes with a customized plug for your region.
A LED light that comes with a hanging kit with no extra costs.
FEATURES
PROGRAM/CONTROL/MONITORING (IoT) Connectivity & Monitoring
Built- in Wireless Worldwide Remote and Local programming, control and monitoring
Compatible with Wi-Fi/ 3G and 4G Internet connectivity
Compatible with IOS (iPhone and iPad) and Android (Cell and tablet)
Free apps available
Ability to program multiple Atlantiks individually, in groups or in unison.
Eight pre-installed programs/ unlimited custom programs and group programming.
Large storage with capacity for additional programs.
Sunrise / Sunset Full dimming capacity in all channels, 0-100% with progressive dimming.
Strong clouds / soft clouds
Demo Mode Color Change (Jellyfish Mode)
CHECK WHAT COMES WITH YOUR LIGHT! (INCLUDED)
Power cord with waterproof connector
Stainless steel hanging kit
Mean well Fan-less IP65 power supply
CHECK WHAT IS ALSO AVAILABLE TO PURCHASE! (NOT INCLUDED)
3m extension cable
ORPHEK Router (You can use your own)
ORPHEK Gateway2 – ability to control 200+ units.
WHAT ABOUT THE GATEWAY? IS IT NECESSARY TO PURCHASE IT?
YES! YOU NEED TO PURCHASE ORPHEK MASTER GATEWAY. With the Orphek Gateway2 you will be able to enjoy fast, out-of-the-box setup & the ability to control and program your lights from anywhere in the world where internet access is available.
Color/Materials
Light Unit Body Material: Black acrylic housing and silver stainless steel grill
Lens Options:
Default :Wide convex 120 degree
Custom: For Deep Aquarium 90degree , 60degree , 45degree ,15degree, 5 degree
Weight
Light Unit Weight: 16.7 lbs (7.6kg)
Power box Weight: 2.2 lbs (1.02 kg)
Package Dimensions / Weight
Length: 27.55″ (700 mm)
Width: 17.71″ (450 mm)
Height: 7″ (180 mm)
Package Weight:25.35 lbs ( 11.5 kg )
Package V.W.:26.45 lbs ( 12 kg )
Cords
Power extension cord with waterproof connector from Light Unit to Power Box: total 112? (2.85m)
Power Cord: 59″ (1.5 m)
Hanging Kit
2 steel cables: 9.84" (250 mm)
1 steel cable: 70.86" (1.8 m)
Dimensions
Length: 24.21" (615mm)
Width: 9.37" (238mm)
Height: 2.11" (53.6mm)
Electrical
Mean Well Driver Model: HLG-240H-48A
Input voltage: 100 ~ 240 / VAC277 – VAC for North America only
Frequency: 47 ~ 63Hz
Power consumption: 201~235 watt
PF (power Factor) 0.973
Input Current (Amps) 0.883
Input Voltage (V) 217
Output Voltage(V) 48
Electrical outlet: Region appropriate
* Input voltage: 100 ~ 240 As lower the input voltage the higher the Power consumption watt Example :110V-1, 107.3V, wattage is 221W, currency is 2.065A.110V-2, 110V, wattage is 216.1W, currency is 1.97A220V-1, 205.2V, wattage is 211W, currency is 1.049A220V-2, 220.2V, wattage is 208.4W, currency is 0.969A.at 230V the wattage is 201W
Atlantik V4 and Gateway 2 CE & RoHs Certificate:
Come check Orphek Acessories!
Orphek offers solutions for hanging your amazing OR3 150/120/90/60 Reef LED Lighting and also great Lens to take awesome photos of your corals!
Orphek Universal Fixing Bracket Kit: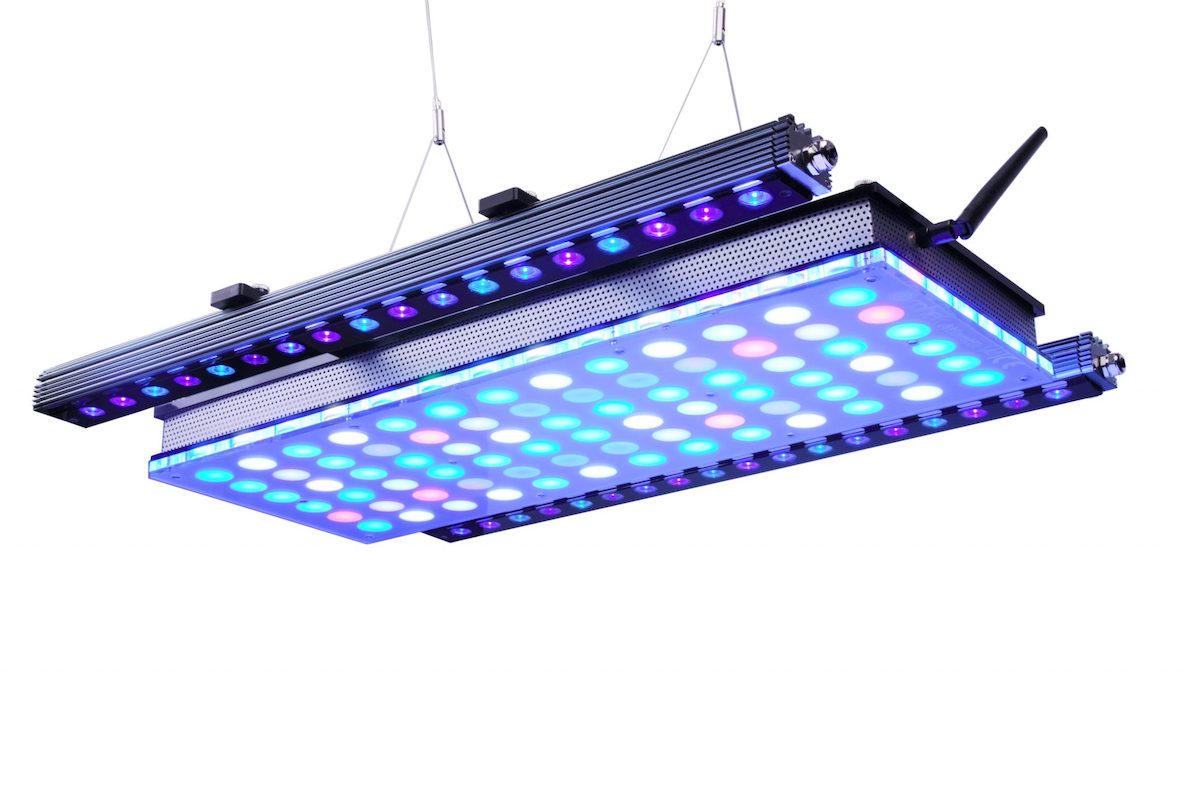 Orphek Coral Reef Aquarium Lens Kit: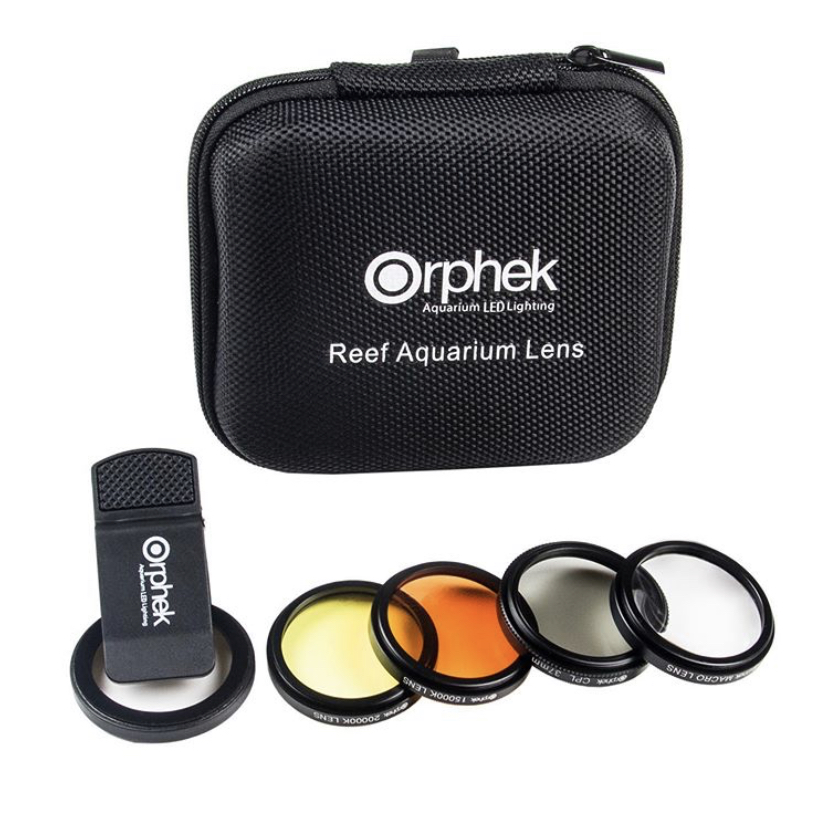 Reviews of the Atlantik V4 Reef LED Light
Clients comments / Testimonials:
you will make in this hobby, pull the trigger, don't look back and in a months time you will have more coral than you know what to do with!!! Thank you so much Orphek for making the best gosh dang lights on the market and making this dude right here the most satisfied customer on the face of the planet. ORPHEK YOU ROCK!!!!! Sincerely, Ryan Cunningham MD "Now, after 6 Month I can say, that the Orphek V4 is the LED-Benchmark for colors & growth! Best Regards Immo"
---
October 8, 2017 "My tank is running now for about three months under the Orphek V4 with the extra Slimline Daylight and I must say, the corals are doing better than ever before! I have had the XXX (15000K version) and the XXX, so I know what leds are and which results I can achieve, but without any doubt, I am having the best growth and coloring with the Orphek V4. Just wanted to let you know 😉 Greetings, Christophe" (OBS.: Orphek has intentionally erased the name of the 2 brands mentioned by client, instead of their name you will find 3 Xs)
---
May, 2017 "Over the years of keeping marines I have used various other leds from XXX to XXX, but was never really satisfied with the growth and color achievable compared to traditional t5 lights until I purchased Orphek Atlantic v21b, which was a huge leap forward and easily outperformed anything I had tried in the past. I have always viewed lighting as one of the most important parts of keeping a successful reef tank and after lots of research in to leds, there was no doubt that Orphek was the perfect choice around 4 months ago I upgraded from my Orphek v21b to the new V4 and have noticed much better growth and health, as well as improvements in color, particularly in my acropora corals. The range of control and the color spectrums available are outstanding…. Kind regards, Bryan Shaw" (OBS.: Orphek has intentionally erased the name of the 2 brands mentioned by client, instead of their name you will find 3 Xs)
---
We have been using the Orphek Atlantic V4 for about three months to test in our seawater plant at the Justus Liebig University of Giessen. Changed from (over-aged) T5 tubes to LED. Although the lamp is actually too small for the selected basin, it impresses in the first impression despite the high distance to the water surface. At a height of about 60 cm above the water surface, an area of 90 cm x 60 cm with a very good to good (120 cm x 75 cm) power is evenly illuminated. All stone corals showed a clear increase in growth rate and color after just a few days, with a water level of 60 cm being bridged well. A preliminary measurement yielded about 500 ?mol / m²s of PAR at a distance of 45 cm and a full spectrum, including the UV range, which can be individually adjusted and controlled via 4 channels. Allows a changing spectral composition during the day. We are very optimistic about a long-term test of this lamp. Dr. Patrick Schubert Animal Ecology and Systematics Justus Liebig University Giessen Heinrich-Buff-Ring 29 D-35392 Giessen
Orphek Atlantik v4 is the best Aquarium LED Light
for perfect SPS /LPS coral color and growth!