Orphek Atlantik V4 LED Aquarium Lighting
For both Android and Iphone
For Optimal SPS/LPS Coral Growth and Color, Replacing 400w Metal Halide Aquariums
One Unit Covers Aquariums Size of 48″ x 35″ /120 x 90 (cm)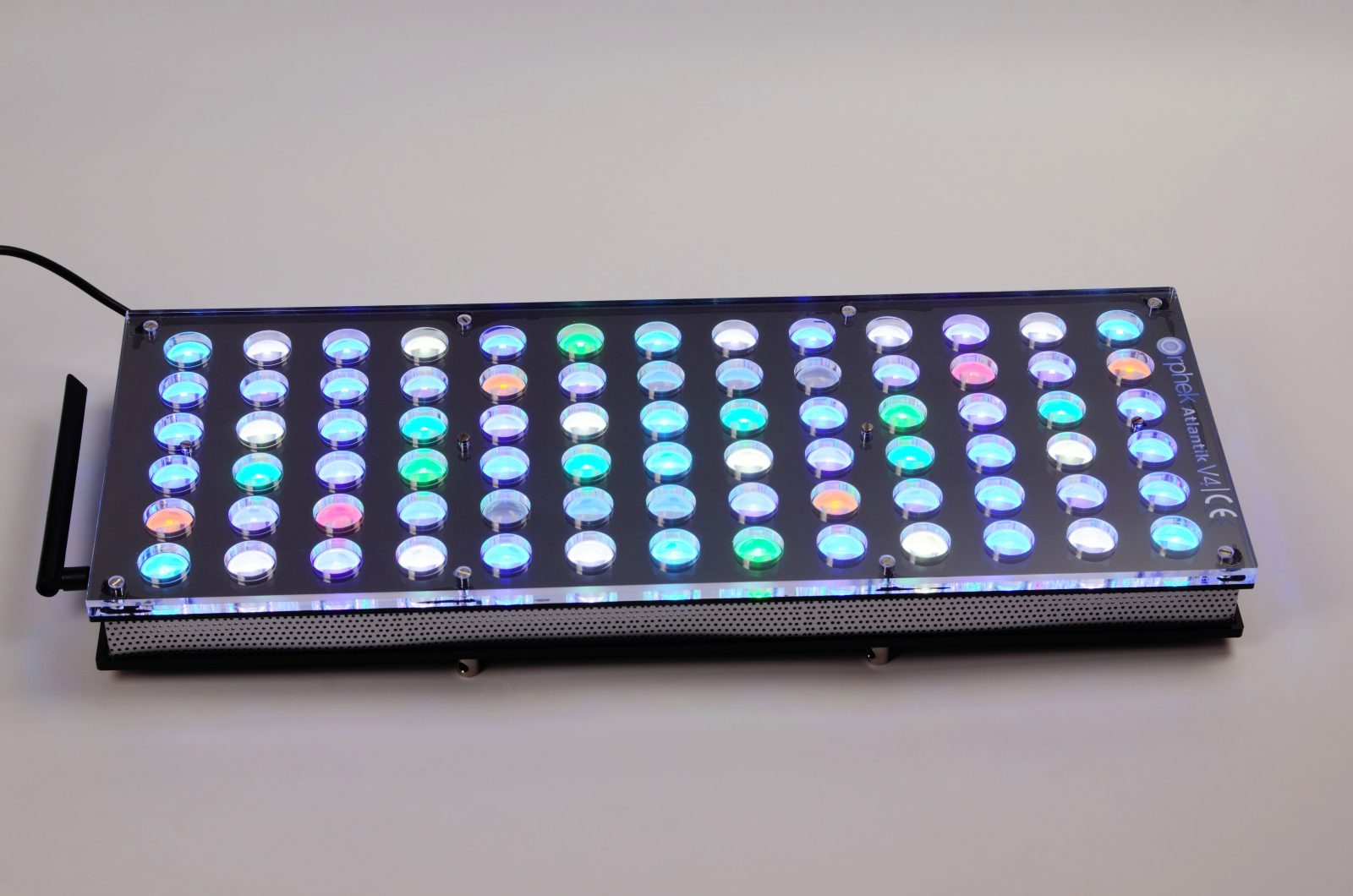 The Atlantik V4  technology brings built-in wireless control allowing you to easily program, control, and monitor your light(s) from your cell phone
Android and Iphone or tablet, any time and any place you are in the world, where internet access is available –  Internet of Things or IoT.
Why the New ATLANTIK V4  is the best product Orphek has produced today?
14 new types of custom made dual core LEDs in the nanometer range from 380nm to 850nm.
Renders most natural appearance to the tank form 10K to 50K
Provides enough RED and IR LEDs needed
Contains Full dimming capacity in all channels, 0-100% with progressive dimming.
Provides IoT technology & Free apps available (App Store & Google play)
Gives the ability to control and program 200+ individual units!
Provides the best: PAR/PUR per watt; Highest Spectrum output; and Highest efficiency power supply.
The Atlantik V4 offering the highest economy efficiency (euro per watt)
The highest PAR, infrared exclusive spectrum and  widest cover (light spread) in the market!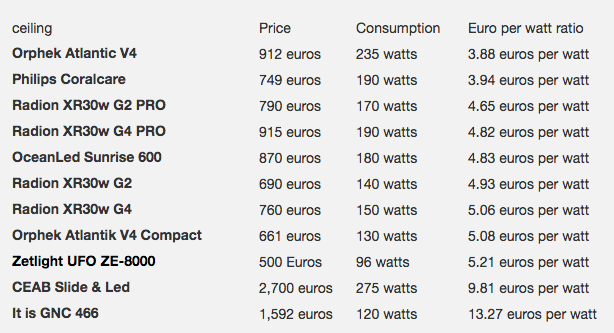 Atlantik V4 LED Reef Light – Japan Store Displays Beautiful Sps Coral Tank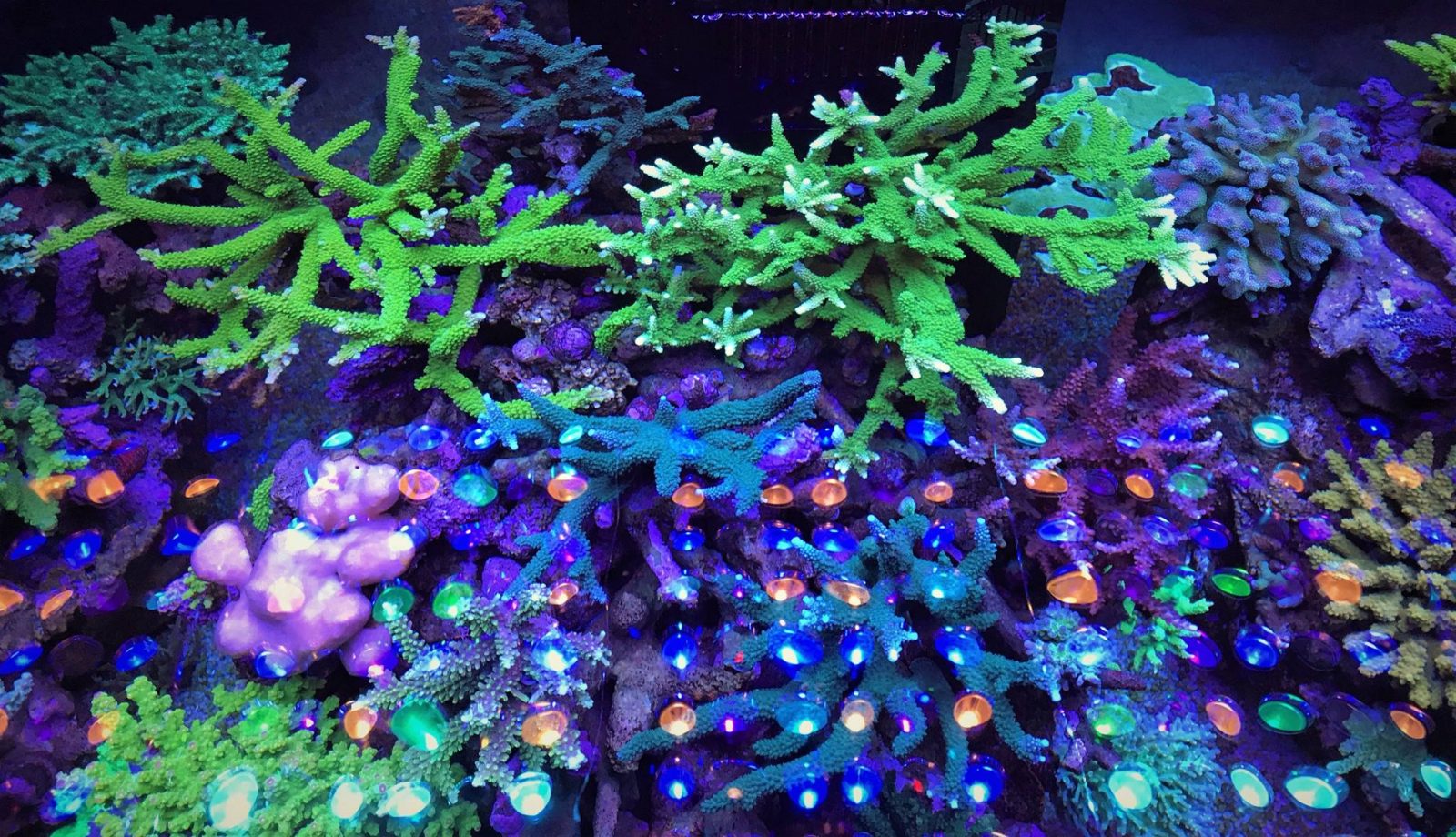 ---
Two Atlantik v4  Units Covers SPS Aquariums Size of 79? x 27,5? / 200 x 70 (cm)
LEDS & LENS
CHECK THE NEW SPECTRUM FOR OPTIMAL CORAL BEAUTY, GROWTH, COLOR & HEALTH!
New 78 customized high efficiency 5w Dual-Chip power LEDs – total of 156 individual LEDs.
New 14 different types of Dual chip wide range LEDs. 380nm UV to 850nm Infra red!
First company to introduce the Infra red 850nm
New Spectrum for better coral growth, color and health.
Four separate control and programming channels.
Lens Options: Wide convex for tanks under 40" deep and 60 degree narrow for tanks over 40" deep.
---
SO WHAT IS NEW?
Atlantik V4 combines 14 new types of custom made dual core 5 Watt LEDs in the nanometer range from 380nm to 850nm for maximum photochemical efficiency.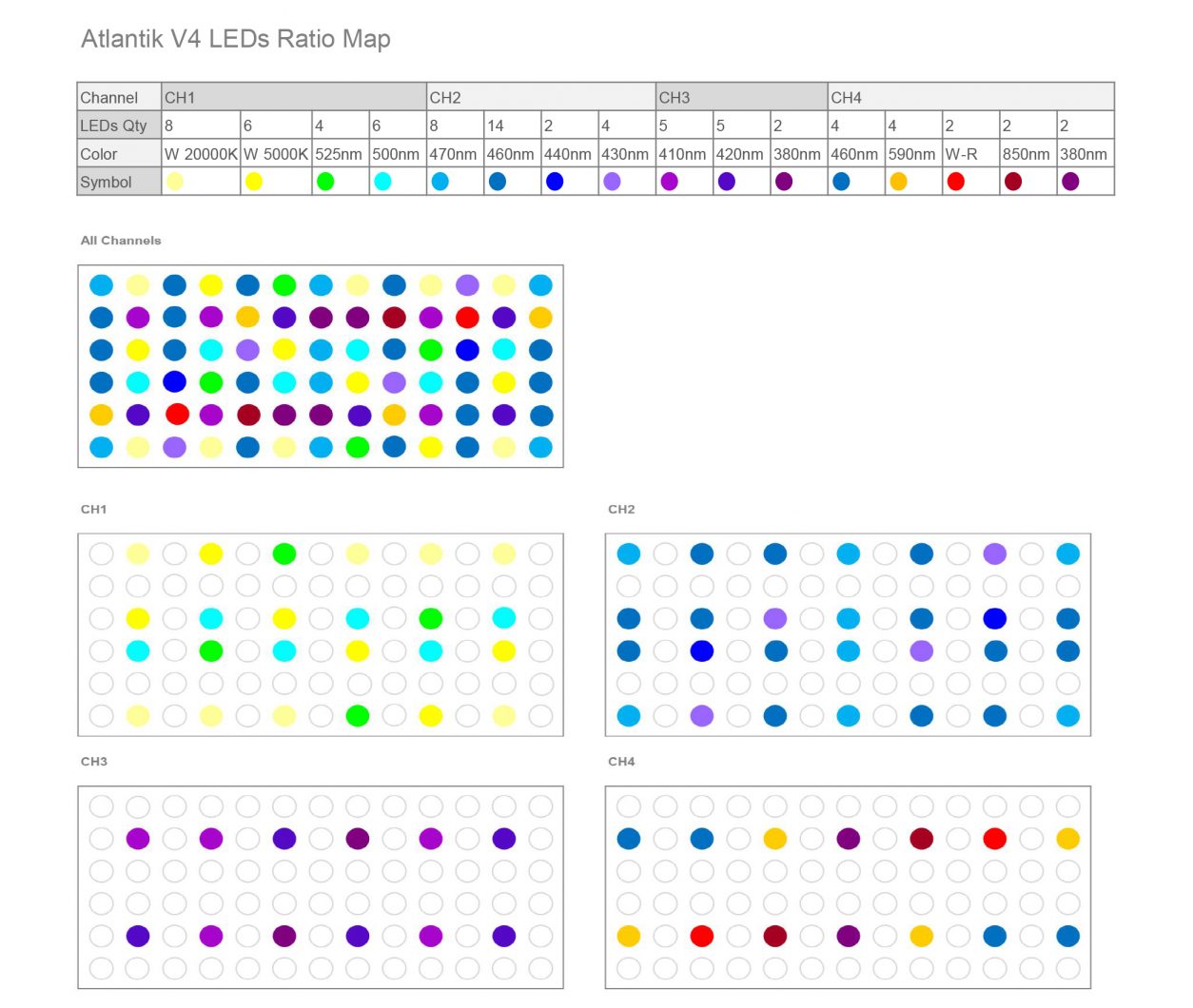 Atlantik v4 – Spectrum , PAR map, PAR /Watt, PAR/Matter, LUX, Kelvin, CRI, CCT, Flicker Frequency ,Foot Candle,mn
Orphek has already set the standard in the market for its advanced comprehension of color spectrums and its influences on coral physiology and once again is releasing another cutting-edge and groundbreaking technology, by bringing a revolutionary change in the spectrum provided by diodes and supplying its best product developed specifically for the needs of photosynthetic marine invertebrates.
PAR, SPECTRUM & EFFICIENCY
Highest PAR/PUR per watt.
Highest Spectrum output.
Highes efficiency power supply.
PAR / Spectrum and Other  Test by Henning Wiese
Orphek Atlantik V4 PAR-Wert Grafik   Orphek Atlantik V4 Kanaldaten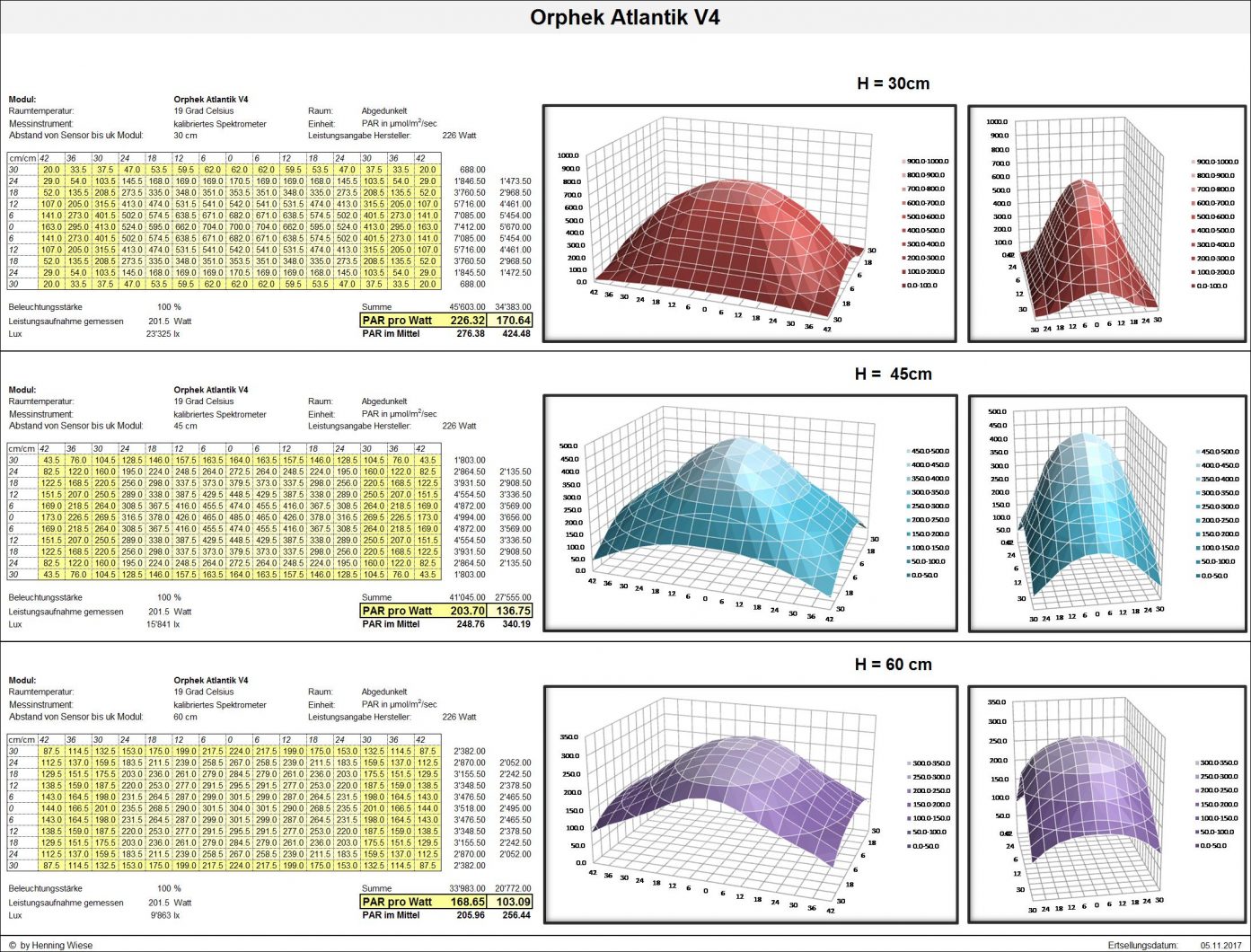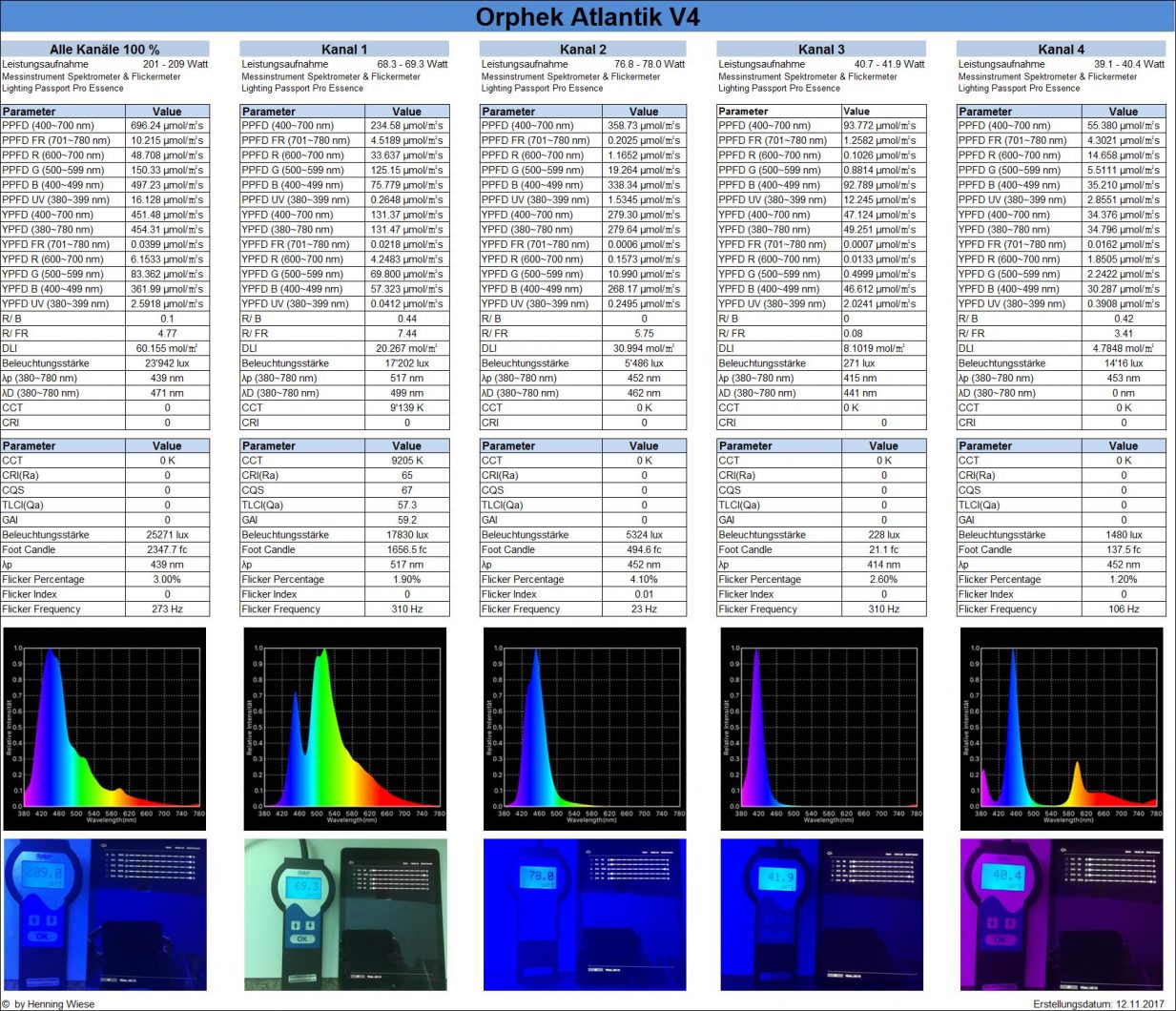 Atlantik V4 Spectrum Test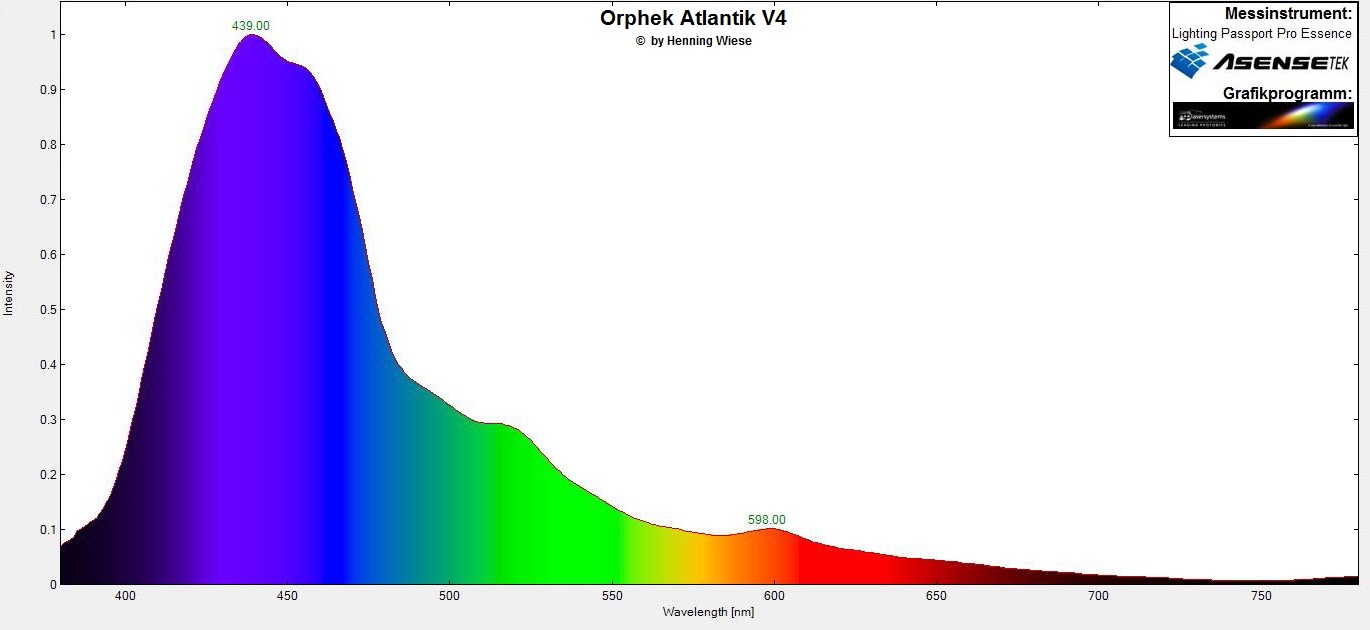 Orphek Atlantik V4  Pre Program PAR / Spectrum /Lux/ Watt Test by Henning Wiese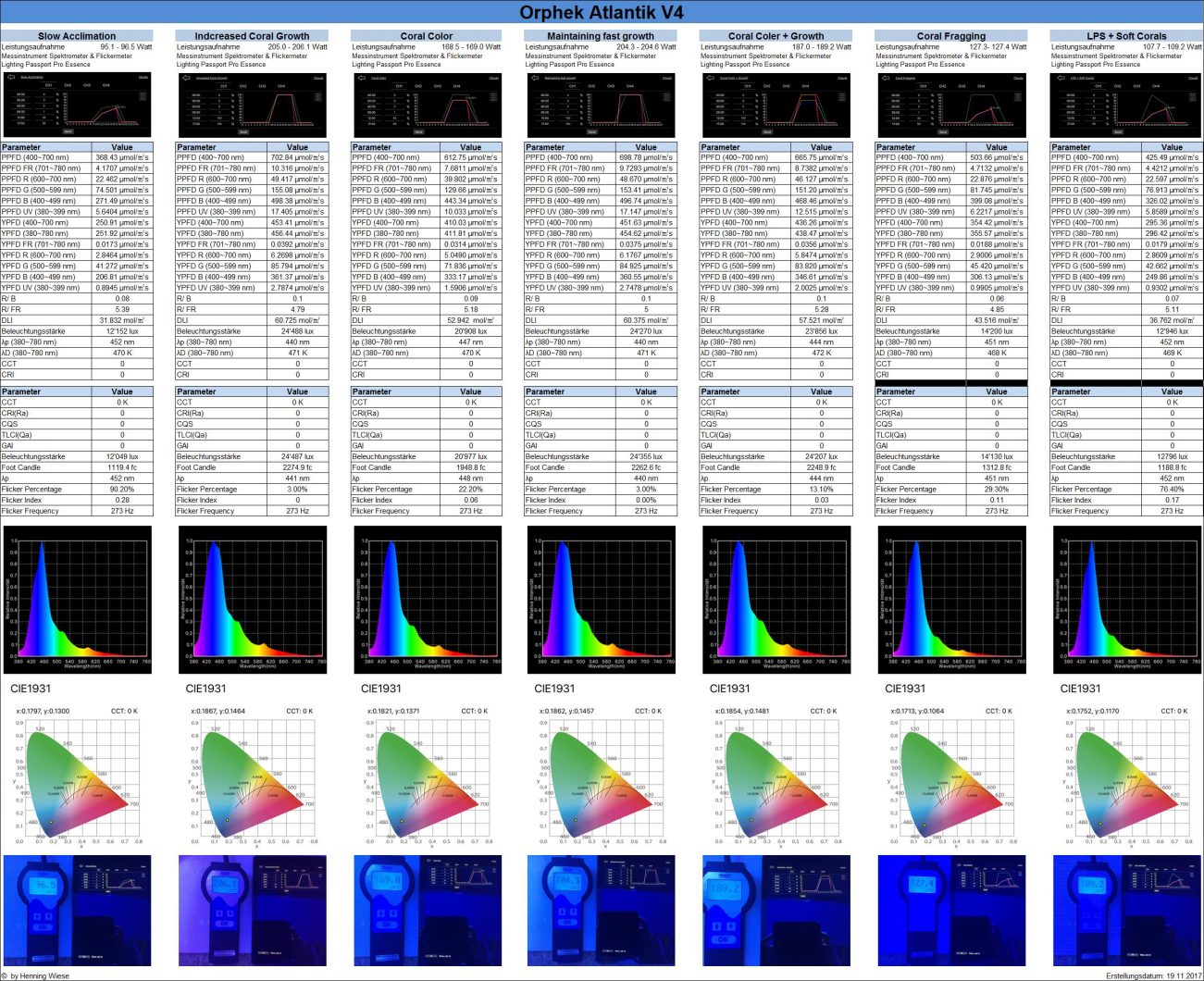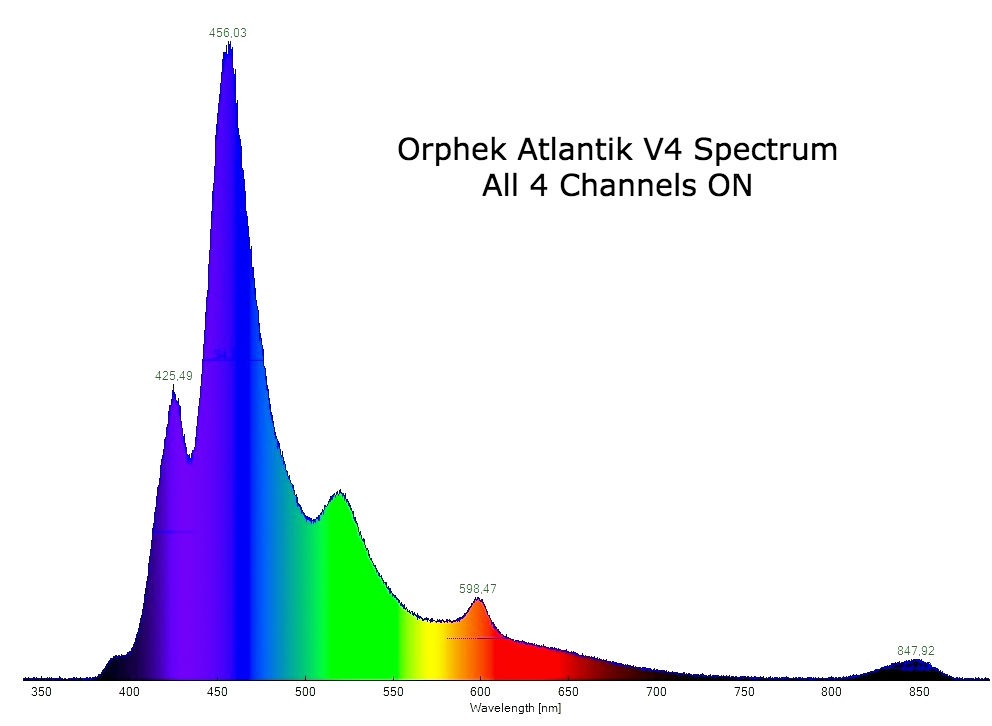 WITH A SURPRISING ELEMENT!
One of our target goals with the V4 was also to try to minimize as much as possible the outbreak of cyanobacteria and/or the growth of nuisance algae.  Of course we all realize that without keeping proper parameters and religious tank maintenance is crucial and no light or system will prevent that, but Orphek succeeded to offer a new spectrum that balances just enough red with other colors of the spectrum to create a healthy balance of light.
We at Orphek feel that this is the most complete and beneficial spectrum ever created for a coral reef aquarium.
The new ATLANTIK V4 spectrum research resulted into the perfect balance between the light corals need and the overall appearance you want to see in your tank.
---
Atlantik V4 Internet of Things Reef Aquarium LED Lighting For Both Atlantik V4 and Atlantik v4 Compact
Be connected anywhere you go!
By launching groundbreaking technologies Orphek gained respect and recognition as a leader in Aquarium lighting technology and innovation for reef aquariums lights. Our newest Orphek Atlantik V4 reef aquarium LED lighting  has taken a giant step into the future with the newest internet technology.
The Atlantik V4  technology brings built-in wireless control allowing you to easily program, control, and monitor your light(s) from your cell phone or tablet, any time and any place you are in the world, where internet access is available –  Internet of Things or IoT.
Not only that, the app is FREE OF CHARGE! All you need to do is download the one compatible to your phone:
Download Orphek APP by clicking on the icon
Orphek Atlantik V4 Manual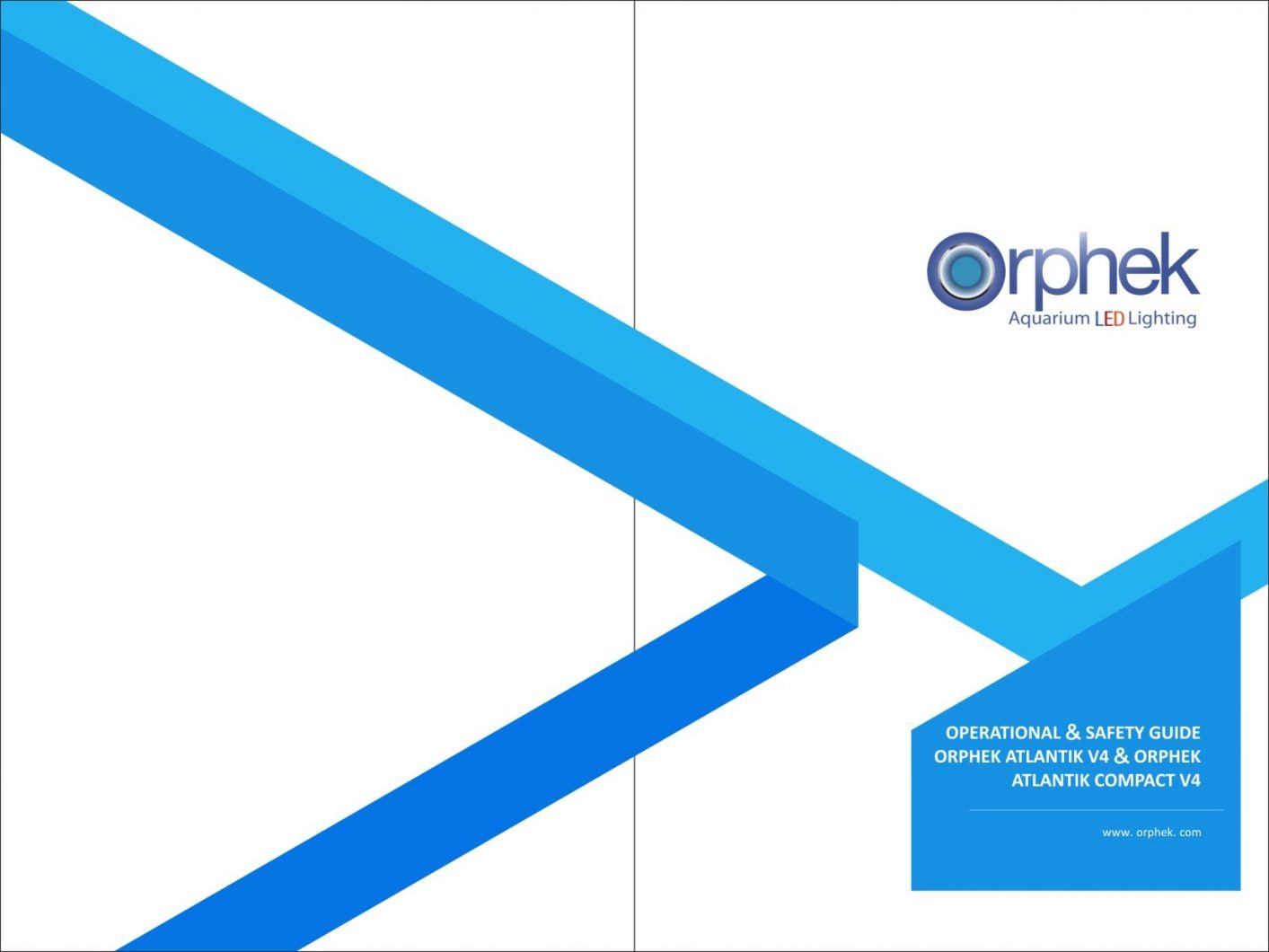 Orphek Atlantik V4 Operational Manual 
2-steps-for-connecting-the-light-to-the-gateway
How to Reset the Orphek Atlantik v4 LED light
[FR] -how to reset the orphek atlantik V4 LED light-French
---
[EN]-Orphek-Troubleshooting-GATEWAY- English
[FR]-Troubleshooting-GATEWAY-French
[GR]–Troubleshooting-GATEWAY- German
---
Easy setup  – everthing you need to know about setting the Atlantik
This 4K video shows how to setup the light in easy 1-2-3 steps for both Atlantik v4 Compact and Atlantik V4
Instell and connect the light ,Quick Set, and how to set a costum program  !
---
ORPHEK CHANGING HISTORY!
We are very happy to announce that now we have the research to share with you about our new spectrum and the penetration of infrared into the water.
Till today you heard that in general infrared light from 780 nm can no longer penetrate the water. In addition, that light waves above 780 Nm are no longer perceptible to the human eye.
So Infrared 850nm is one of the new improvements?
Orphek innovations are mostly focused on the research to improve LED light spectrums and by doing so we have been a leader in the market for years.
The starting point of this new Orphek product started with the idea of developing a new LED Lighting solution that would mimic Nature by providing spectrums that are present in a natural environment.
Sun light provides a range of wavelengths and different lengths of light waves do not penetrate through the water equally. Infra Red light is the first to be filtered out and can only penetrate a short distance. If you look at a coral reef in Nature you will notice that shallow reef corals live in warm waters.
The idea was to add to the ATLANTIK V4 enough infrared color to satisfy coral of all habitats. This new development isn't something that happened overnight. A year of testing and experimenting went into this project before we were convinced that we came up with the ultimate spectrum for growing coral and the added benefit of viewing the coral with a more natural look.
---
What else Orphek is offering you that others are not?
A LED light that is made of full body acrylic. Our light is not only solid and durable, but also beautiful to display.
A LED light that has a length of 24.21" (615mm), a width of 9.37" (238mm) and a height of 2.11" (53.6mm) .
A LED light that comes not with any driver, but with Mean Well driver (model HLG-240H-48A) – we give you what the market has best to offer!
A LED light that comes with a customized plug for your region.
A LED light that comes with a hanging kit with no extra costs.
A LED fixture providing the lowest consumption Euro X watt.
FEATURES
PROGRAM/CONTROL/MONITORING (IoT)
CHECK ATLANTIK V4  VERSATILITY AND WHAT IT CAN DO FOR YOU!
Connectivity & Monitorning
Built- in Wireless Worldwide Remote and Local programming, control and monitoring
Compatible with Wi-Fi/ 3G and 4G Internet connectivity
Compatible with IOS (Iphone and Ipad) and Android (Cell and tablet)
Free apps available (App Store & Google play)
Programming
Ability to program multiple Atlantiks individually, in groups or in unison.
Eight pre-installed programs/ unlimited custom programs and group programming.
Large storage with capacity for additional programs.
Sunrise / Sunset  Full dimming capacity in all channels, 0-100% with progressive dimming.
Strong clouds / soft clouds
 Demo Mode Color Change  (Jellyfish Mode)

CHECK WHAT COMES WITH YOUR LIGHT! (INCLUDED)
Power cord with waterproof connector
Stainless steel hanging kit
Driver
Mean well Fan-less IP65 power supply
CHECK WHAT IS ALSO AVAILABLE TO PURCHASE! (NOT INCLUDED)
3m extension cable

ORPHEK Router (You can use your own)
ORPHEK Gateway – ability to control 200+ units.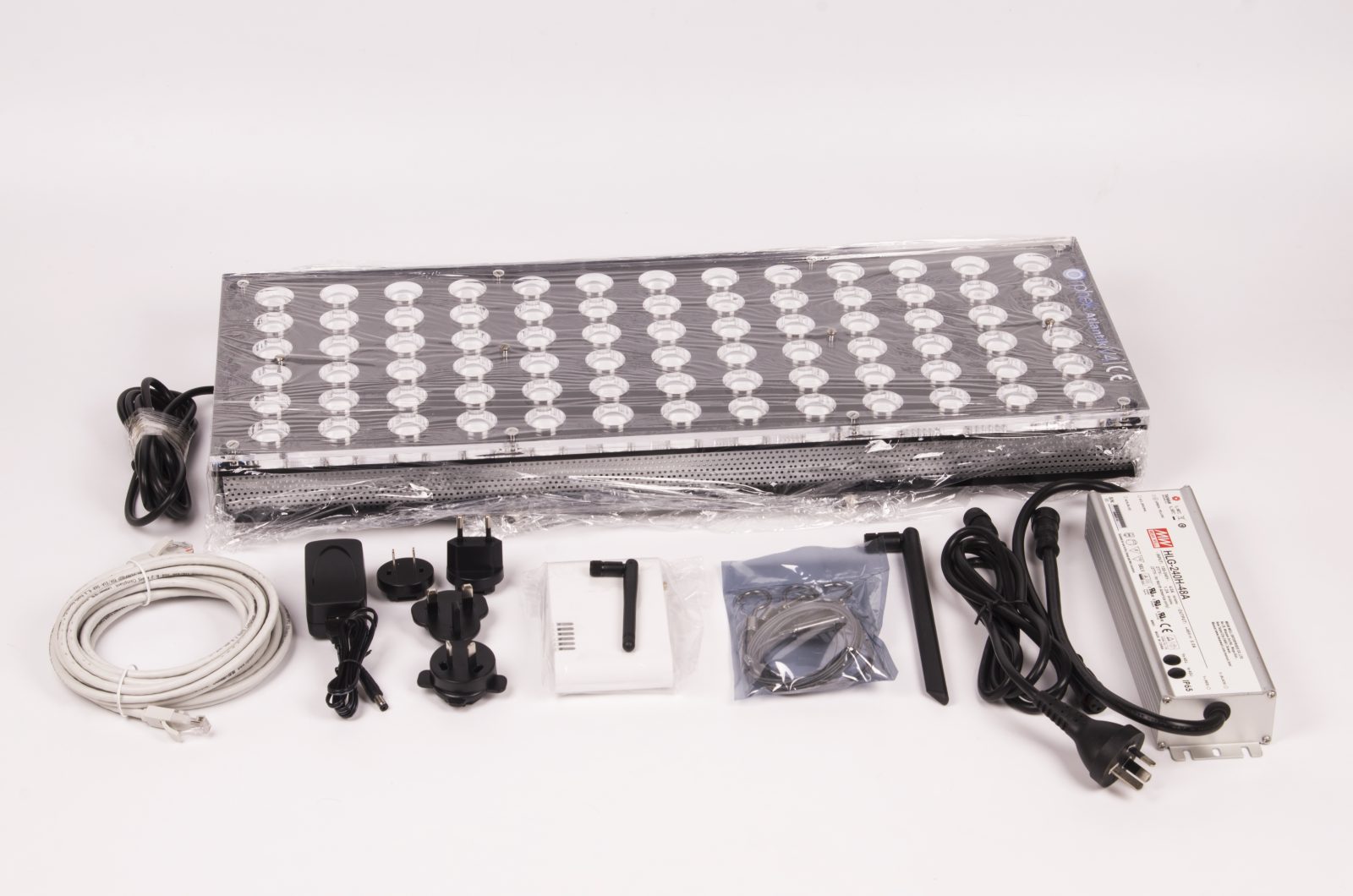 CHECK MORE DETAILS ABOUT ORPHEK ATLANTIK V4
WHAT CAN I DO WITH 4 CHANNELS?
Achieve a Kelvin temperature between 18k and 30k: Channels 1 and 2.
Achieve that deep blue/purple actinic look that causes coral to fluoresce and show color that are not visible in the higher range of the visible spectrum: Channels 2 and 3.
Achieve a warm shallow sunlit reef and extend the range from 10K to 18K: combining Channel 4 with  1.
Increase the overall range of the light to 10k-30k: combining all 4 channels and adjusting to your preferences.
One more thing! If you like to take amazing photos of your corals and share them, Channel 4 is also great for photographing.
---
 WHAT CAN I DO WITH 2 LENS OPTIONS?
Wide lens:  Achieve very good light spread in tanks up to 40" deep and with minimal shadowing.
Narrow lens: achieve strong PAR and very good spread in tanks 40" or deeper.
*Orphek do not recommend narrow lens in tanks less than 40" deep
WHAT ABOUT PAR & PUR PARAMETERS?
The Atlantik V4 employs high wattage and cool running five watt LEDs to produce PAR levels rivaling metal halide, but with a very high Photosynthetic Useable Radiation (PUR).
ARE THE APPS REALLY FREE OF CHARGE?
YES! THEY ARE! JUST CLICK ON THE OPTION COMPATIBLE TO YOUR PHONE!
WHAT ABOUT THE GATEWAY? IS IT NECESSARY TO PURCHASE IT?
YES! YOU NEED TO PURCHASE ORPHEK MASTER GATEWAY.
By launching a ground breaking technology Orphek's goal is to provide a solid and reliable control system that enables you to get the look that you want for your tank, while providing the best light possible for your corals.
By combining the wifi connection with the Orphek Gateway you will be able to enjoy fast, out-of-the-box setup & the ability to control and program your lights from
anywhere in the world where internet access is available.
THE GREAT NEWS ARE: One Orphek Gateway has the ability to control and program 200+ individual units!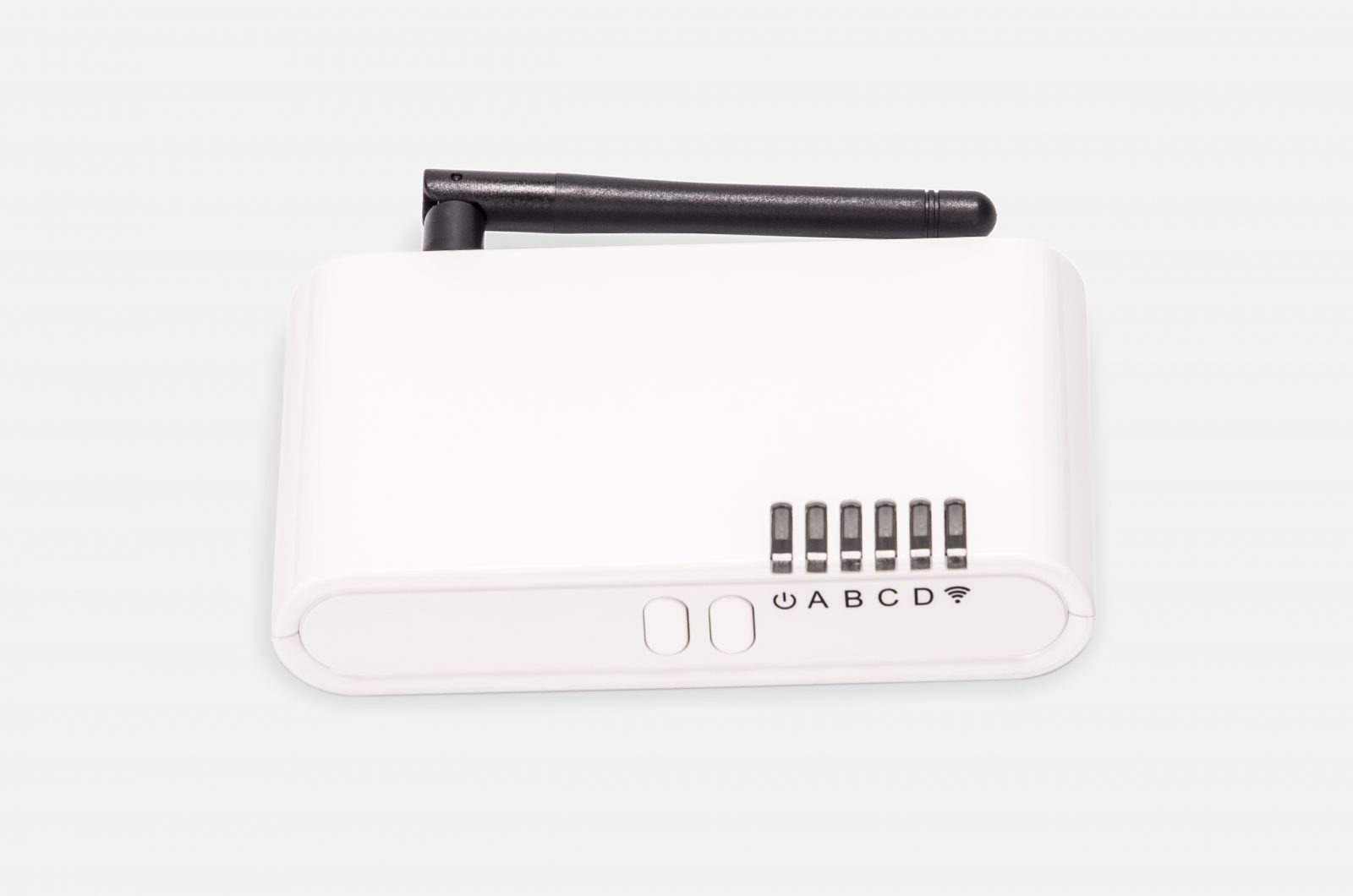 ---
DO YOU NEED MORE DETAILS BEFORE PURCHASING?
Here you can have all the specifications:  
Color/Materials
Light Unit Body Material: Black acrylic housing and silver stainless steel grill
Weight
Light Unit Weight: 16.7 lbs (7.6kg)
Power box Weight:  2.2 lbs (1.02 kg)
Package Dimensions / Weight
Length: 27.55? (700 mm)
Width: 17.71? (450 mm)
Height: 7? (180 mm)
Package Weight:25.35 lbs ( 11.5 kg )
Package V.W.:26.45 lbs ( 12 kg )
Cords
Power extension cord with waterproof connector from Light Unit to Power Box: total 112? (2.85m)
Power Cord:  59? (1.5 m)
Hanging Kit
2 steel cables:  9.84" (250 mm)
1 steel cable:  70.86" (1.8 m)
Dimensions
Length: 24.21" (615mm)
Width: 9.37" (238mm)
Height: 2.11" (53.6mm)
---
Power supply 
External  Mean well Driver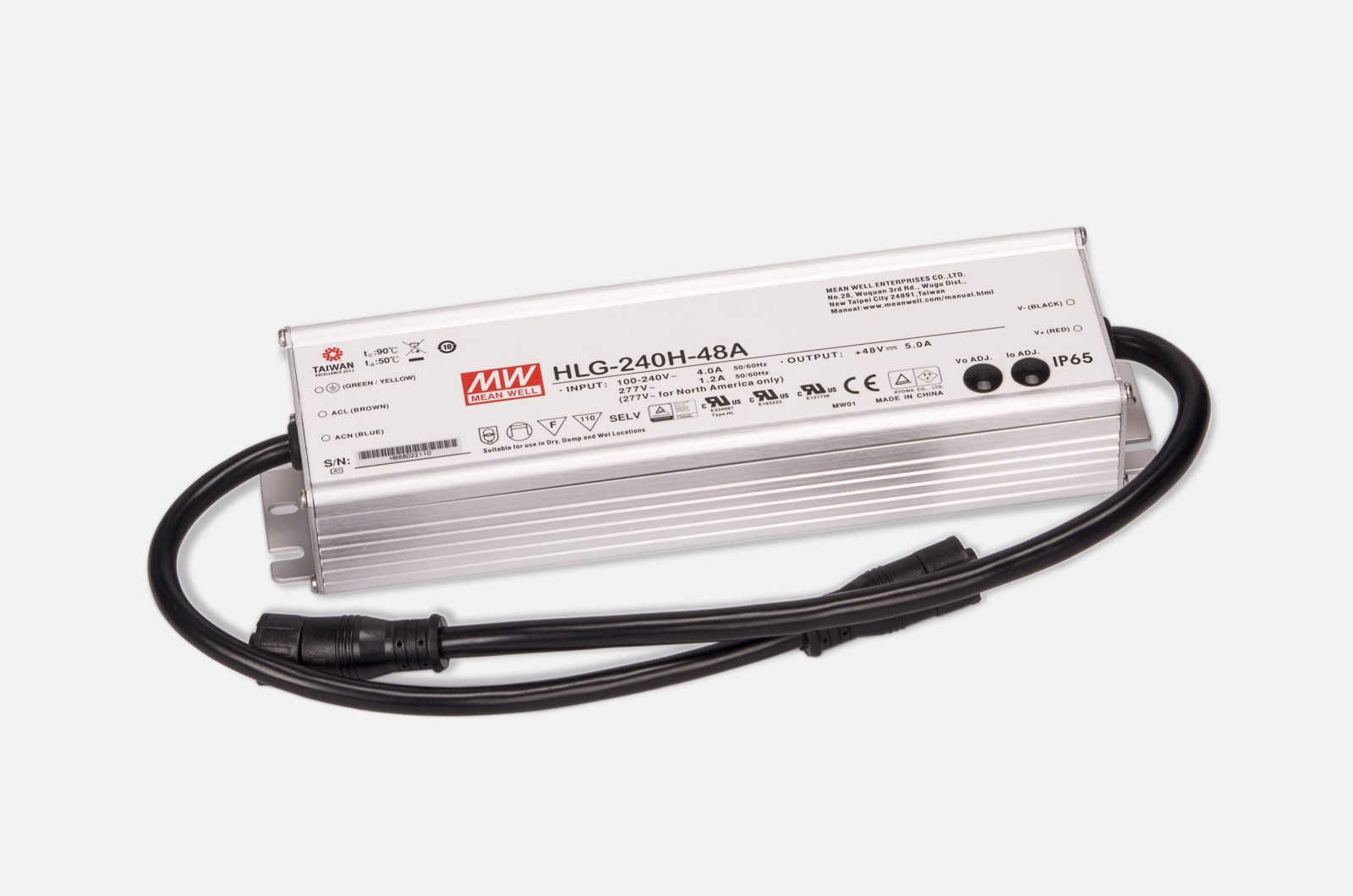 Electrical
Mean Well Driver Model: HLG-240H-48A
Input voltage: 100 ~ 240 / VAC277 – VAC for North America only
Frequency: 47 ~ 63Hz
Power consumption:  201~235 

watt 

PF (power Factor) 0.973
Input Current (Amps) 0.883
Input Voltage (V) 217
Output Voltage(V)  48
Electrical outlet:  Region appropriate
* Input voltage: 100 ~ 240  As lower the input voltage the higher the Power consumption watt
Example :
110V-1, 107.3V, wattage is 221W, currency is 2.065A.
110V-2, 110V,   wattage is 216.1W, currency is 1.97A
220V-1, 205.2V, wattage is 211W, currency is 1.049A
220V-2, 220.2V, wattage is 208.4W, currency is 0.969A.
at 230V the wattage is 201W

---
CAN I WATCH/READ REVIEWS OF THE PRODUCT?
Orphek Atlantik v4 is the best Aquarium LED Light for perfect SPS /LPS coral color and growth!
Clients comments / Testimonials
"Now, after 6 Month I can say, that the Orphek V4 is the LED-Benchmark for colors & growth! Best Regards Immo" Read More : Amazing Colorful SPS Corals Under LED Lights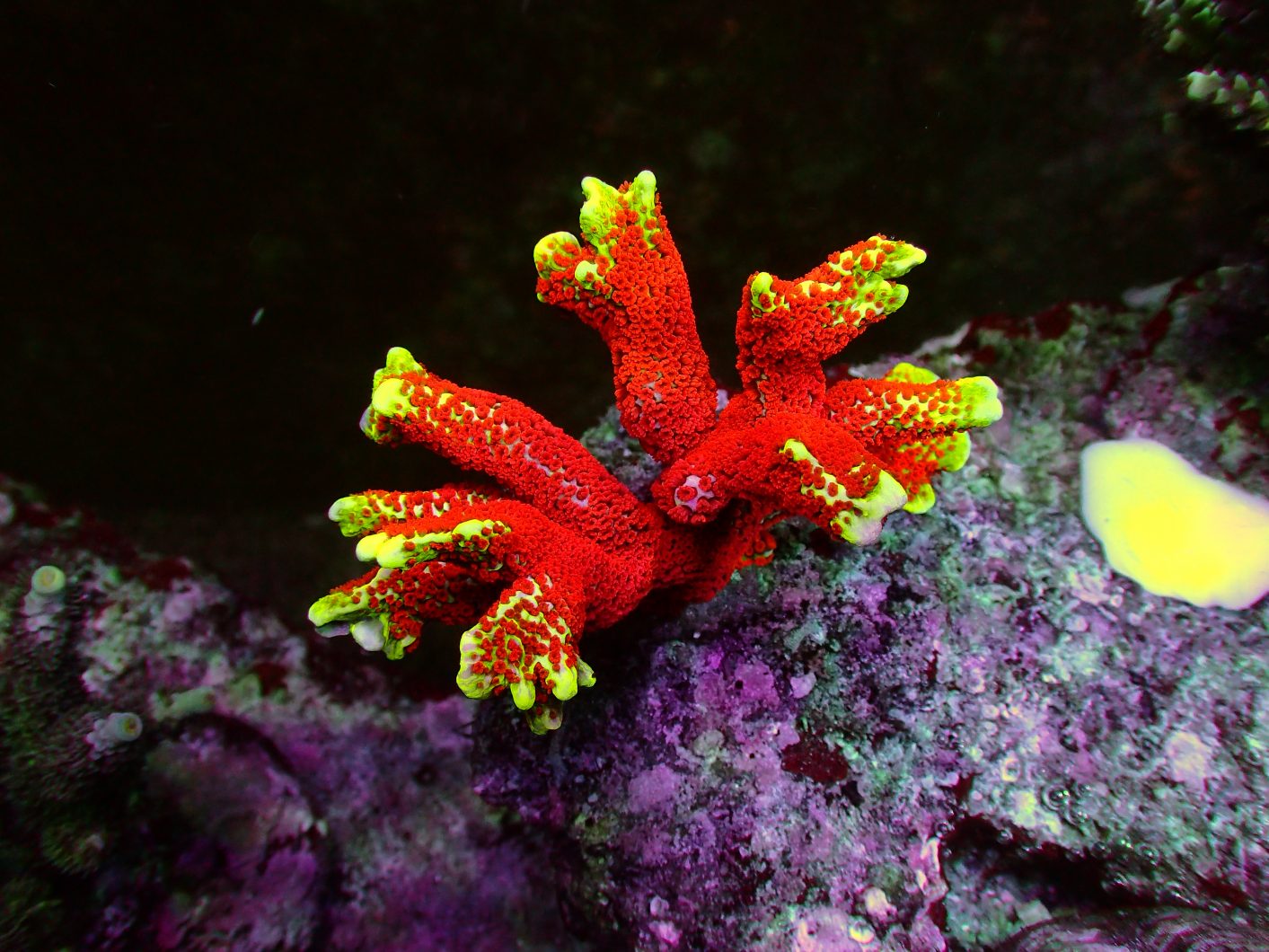 October 8, 2017
"My tank is running now for about three months under the Orphek V4 with the extra Slimline Daylight and I must say, the corals are doing better than ever before!
I have had the XXX (15000K version) and the XXX, so I know what leds are and which results I can achieve, but without any doubt, I am having the best growth and coloring with the Orphek V4.
Just wanted to let you know ;-)
Greetings, Christophe"
(OBS.: Orphek has intentionally erased the name of the 2 brands mentioned by client, instead of their name you will find 3 Xs)  
---
May, 2017
"Over the years of keeping marines I have used various other leds from XXX to XXX, but was never really
satisfied with the growth and color achievable compared to traditional t5 lights until I purchased Orphek Atlantic v21b,  
which was a huge leap forward and easily outperformed anything I had tried in the past.
I have always viewed lighting as one of the most important parts of keeping a successful reef tank and after
lots of research in to leds, there was no doubt that Orphek was the perfect choice around 4 months ago
I upgraded from my Orphek  v21b to the new V4 and have noticed much better growth and health,
as well as improvements in color, particularly in my acropora corals.  The range of control and
the color spectrums available are outstanding….
Kind regards, Bryan Shaw"  
(OBS.: Orphek has intentionally erased the name of the 2 brands mentioned by client, instead of their name you will find 3 Xs)  
---
We have been using the Orphek Atlantic V4  for about three months to test in our seawater plant at the Justus Liebig University of Giessen.
Changed from (over-aged) T5 tubes to LED. Although the lamp is actually too small for the selected basin, it impresses in the first impression despite the high distance to the water surface. At a height of about 60 cm above the water surface, an area of ??90 cm x 60 cm with a very good to good (120 cm x 75 cm) power is evenly illuminated.
All stone corals showed a clear increase in growth rate and color after just a few days, with a water level of 60 cm being bridged well. A preliminary measurement yielded about 500 ?mol / m²s of PAR at a distance of 45 cm and a full spectrum, including the UV range, which can be individually adjusted and controlled via 4 channels. Allows a changing spectral composition during the day. We are very optimistic about a long-term test of this lamp.
Dr. Patrick Schubert
Animal Ecology and Systematics
Justus Liebig University Giessen
Heinrich-Buff-Ring 29
D-35392 Giessen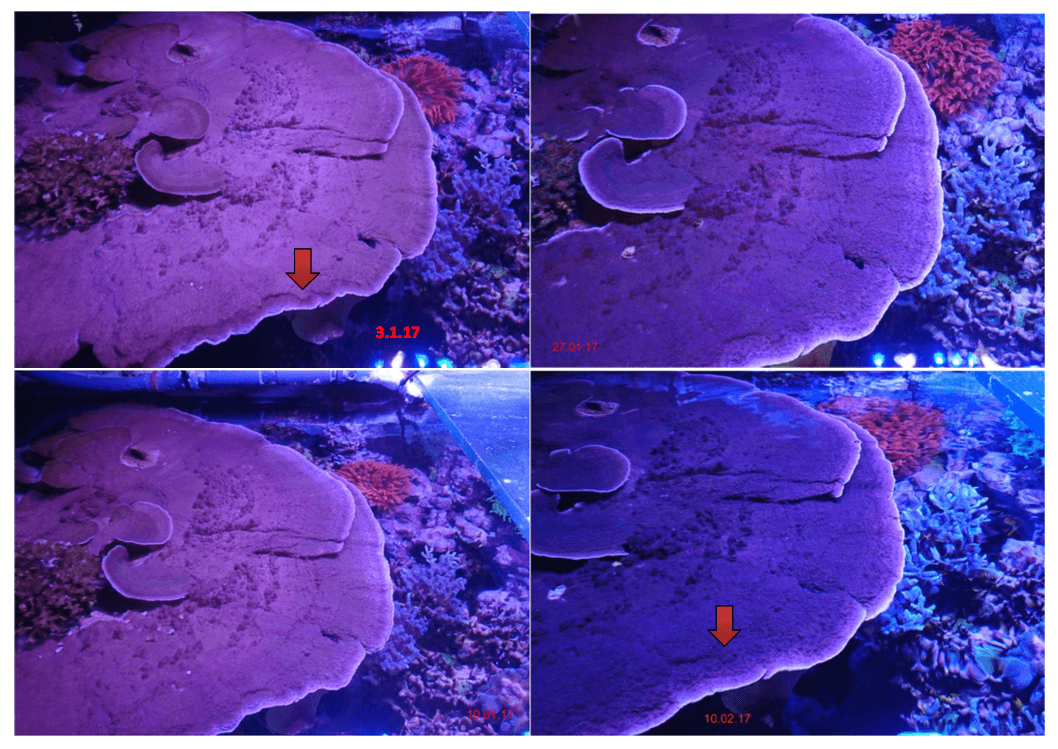 ---
EXPLORE THE BEAUTIFUL SPS CORALS & TANK DISPLAY (Modern Coral Reef Aquarium Plus by Pacific-Japan.co.ltd)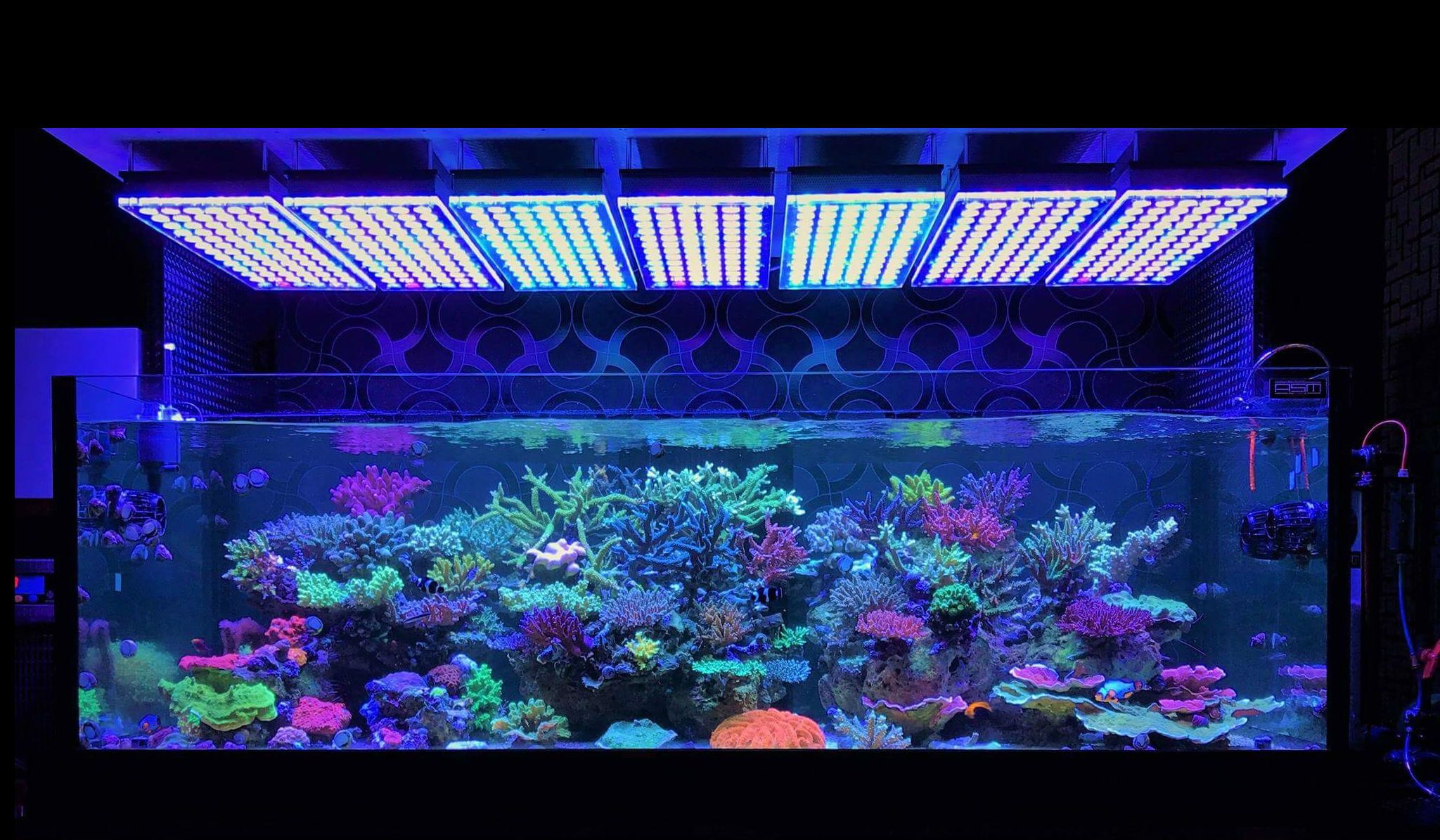 Check PAR test by saltwasserwelten.de
Check Atlantik V4 efficiency test by danireef.com
Check interview with client from France
---
 Orphek Atlantik V4 and Getway CE LVD RoHS RF WIFI Certification