UK client's reef tank shows amazing development under Orphek Atlantik LEDs
Our client began his new build back in June of 2013.  He spent much time researching many different brands of lighting for his tank and chose Orphek Atlantik LED lighting to hang above his tank.  Nigel has sent us photos during the early stages of his build and the photos below are just a sampling of the many pictures he has taken.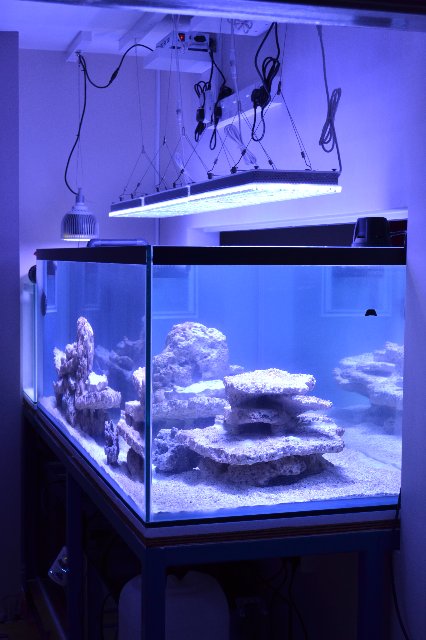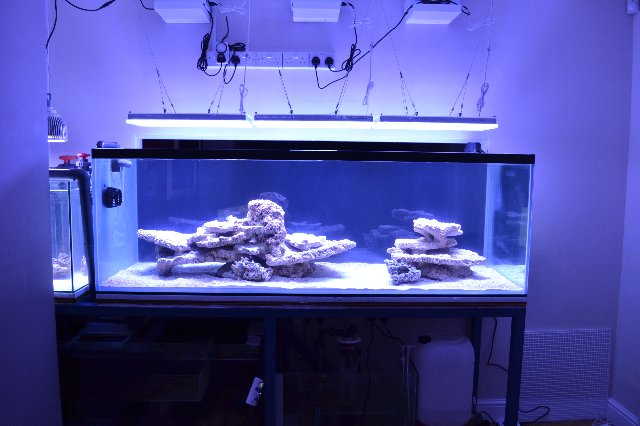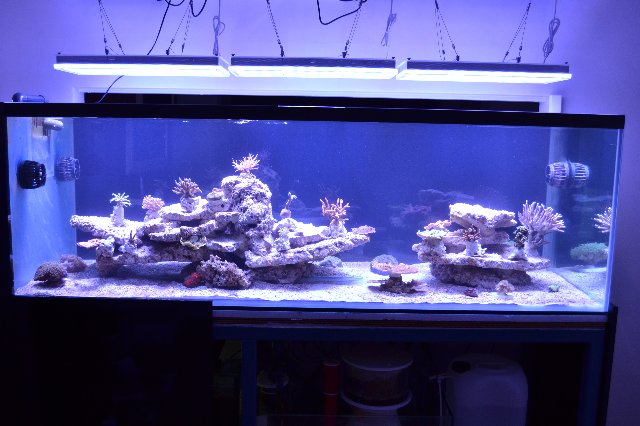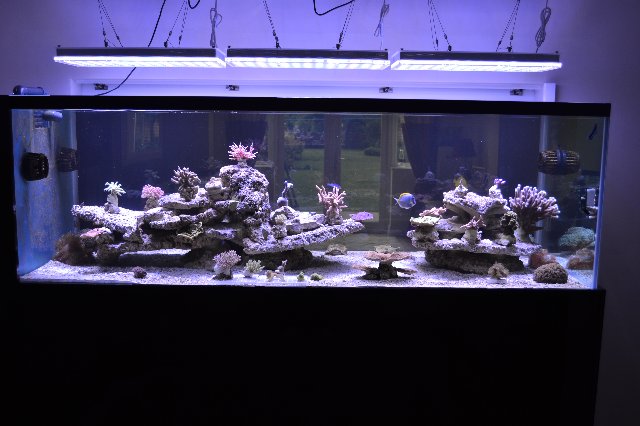 Video Published on Jan 25, 2014
After  9 months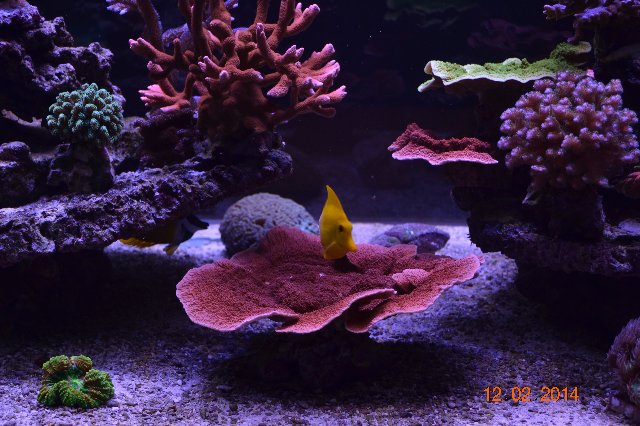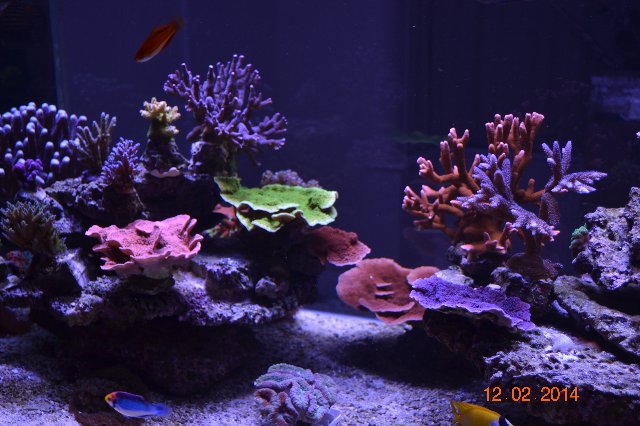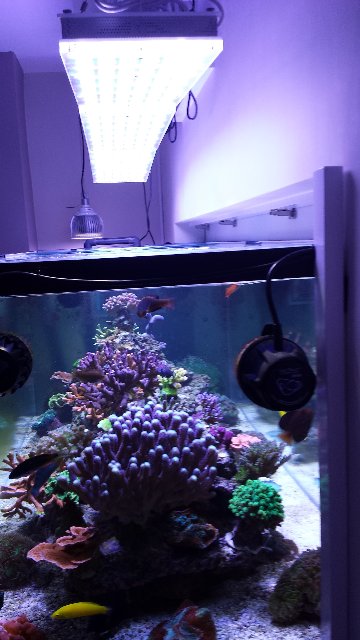 After 1 Year  and 4 month
Over a year since the install, Nigel's corals show remarkable growth and color as evidenced by the photos below which were taken during August, 2014.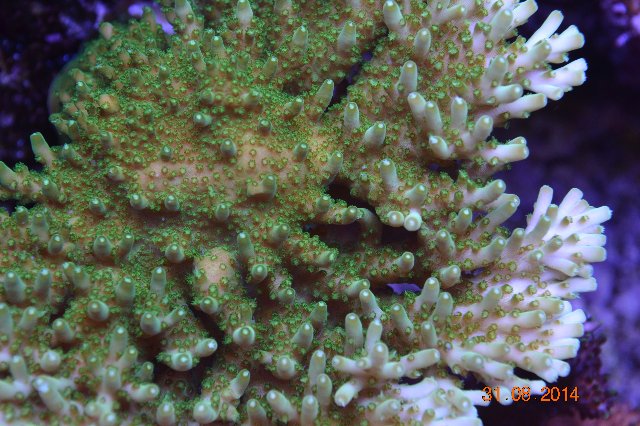 After 1 year and 5 months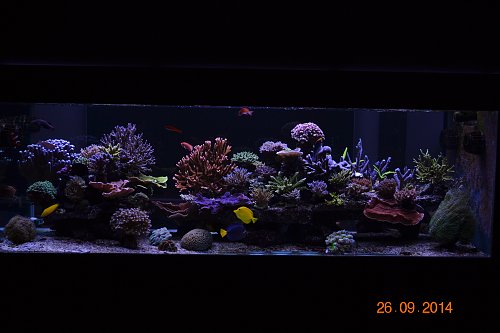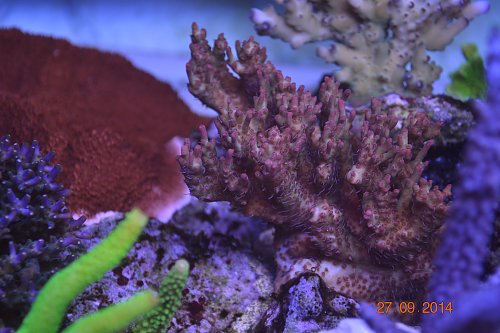 Nigel has made a comment about his Atlantiks in a popular forum.
That's very good value based on what I can see, they blow AIs and Radions away. It must be the sheer number of LEDs.
I think you struggle to get an efficient LED with a high output and good punch without the extra wattage. They are more efficient than halides obviously. 170w is very good.
We would like to thank Nigel for sharing his photos with us and wish him the best of luck with his gorgeous reef tank.  To follow Nigel's complete build process, please click the link below.
http://www.ultimatereef.net/forums/showthread.php?t=576382&page=63
Tank Specifications:
2400mm x 600mm x 600mm
Saltwater
Homemade Calcium reactor using HydroCarbonate reactor media.
Homemade needle wheel skimmer using a Reeflo Dart needle wheel pump
Sump: Contains a refugium
Other Filtration: No other mechanical or chemical filtration used.
Additives used: none
Water changes: 180 Litres/Month using natural seawater
Lighting: Previous lighting system: 3 x 250 watt Reeflux 12000K MH bulbs
Current lighting: 3 x Orphek Atlantic LED mounted 300mm above the water.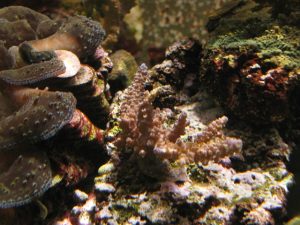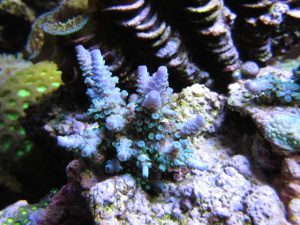 Nicolas has proudly shared with us some great photos of his 76 gallon reef aquarium lit by just one Atlantik.  With Atlantik there is no need for two or three units as required by most other brands.  Our 24" long Atlantik with its optical quality wide angle lenses provides plenty of spread and intensity for all light loving corals. :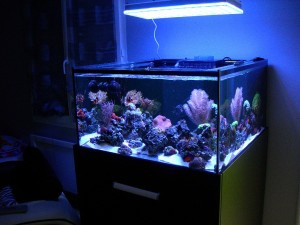 By Tanne Hoff on Jun 07, 2013
"Our initial thoughts of the the Orphek Nilus multicolor LED fixture were favorable as both the spectrum and the spread of light were impressive. As if the company took Mark vanderWal's post complaining of the lack of spread of modern led fixtures to heart, they came up with something even better with the Orphek Atlantik. Boasting 78 diodes this fixture has a spread even larger than it's predecessor, especially in tanks that are already grown in and established, this is absolutely a big plus…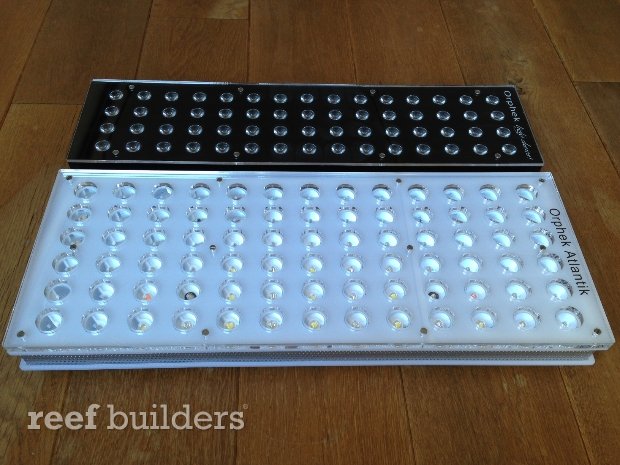 Thiru, from Malaysia decided to replace his power hungry metal halides above his beautiful reef tank with our new Atlantik LED Pendants.
Thiru wanted to bring operating cost down and provide much better color for his reef inhabitants.
It has been just a few weeks since the transformation was completed and Thiru stated his corals showed a much better growth rate as some of the pictures will show.
He also stated the colors were much better but stressed that his camera could not capture the beautiful colors as the human eye sees them.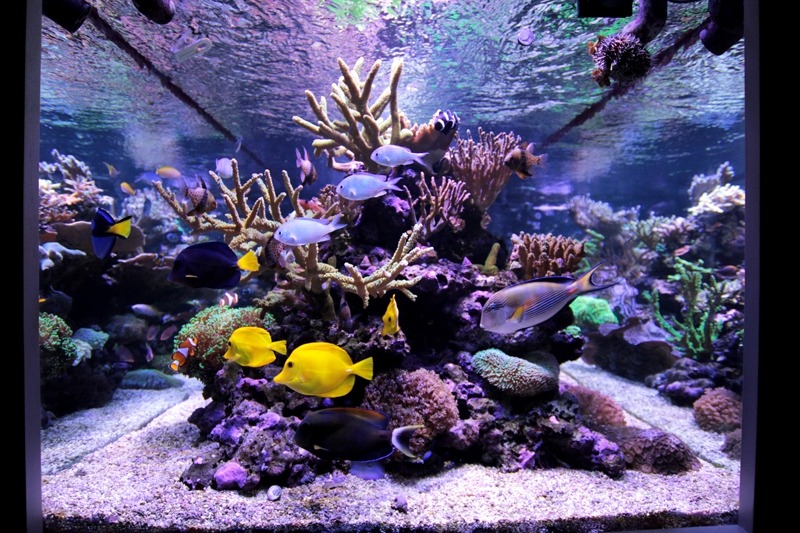 Nigel has shared his happiness with us on the arrival of his new Atlantiks .
Nigel is presently seeding his tank and his corals will be placed in this large system soon.
Nigel also chose the Orphek PR72 Reef Pendant for his refugium which is shown on the left side of his system.
We hope Nigel will soon share more photos with us once his tank is established.
Nigel states; "I think my opinion is that this is about the first truly sensibly priced LED available  :)
and I don't think I am the only one that thinks so, given the delay in receiving due to demand outstripping what they could produce."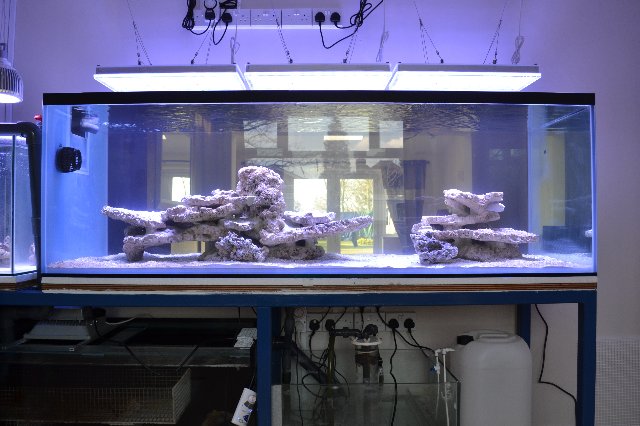 Why did you choose Orphek ?  and were their other brands you considered.
It was between Orphek and Radion.  I decided to go with the Atlantik units because of the shear intensity of the light.  I also liked the units are 24'' long.
What led to your decision to go with LED lighting for this project?
I was running 8, T-5 bulbs and knew that in order to get into SPS and LPS's I would need to upgrade. 
I was hesitant about going with metal halides just because of the huge energy cost per month, along with the cost of replacement bulbs.
 LED lights were the obvious choice.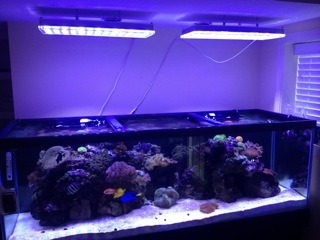 ORPHEK ATLANTIK LEDS ARE DESIGNED SPECIFICALLY FOR GROWING CORALS
Carlos who lives in Venezuela stated this fact to us and sent us pictures of his beautiful reef aquarium.
Carlos is very happy with his Atlantik LEDs and for good reason; his corals are growing and look superb.
Carlos has happily answered a few questions for us and told us he would be honored to see his aquarium on the Orphek Website.  Read more below.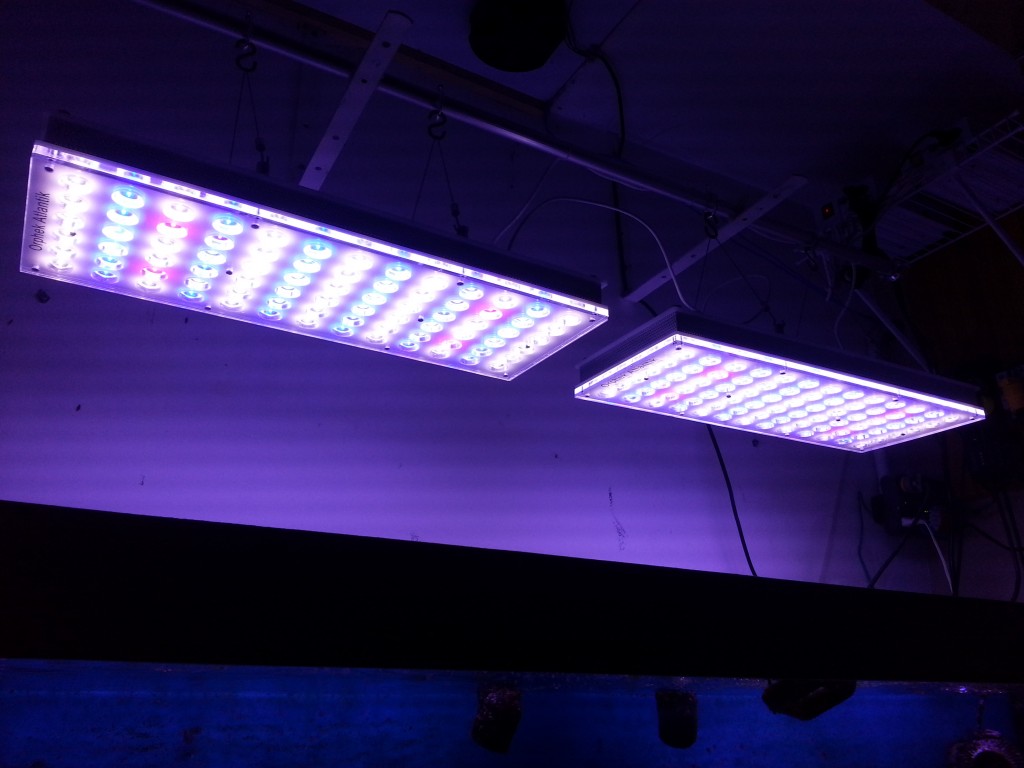 We sent to our client Shane  a survey and we want to thank him for purchasing our products and sharing with us his opinion about our Atlantik fixture.
We at Orphek is really happy to receive his feedback with this great review:
Obs.: we will be sending this survey to other clients with different tank sizes and needs, so if you will have questions about quantity of units you need to purchase
or add to your tank you will be able to check these tanks as reference!
We have already published some and we are happy to share them with you!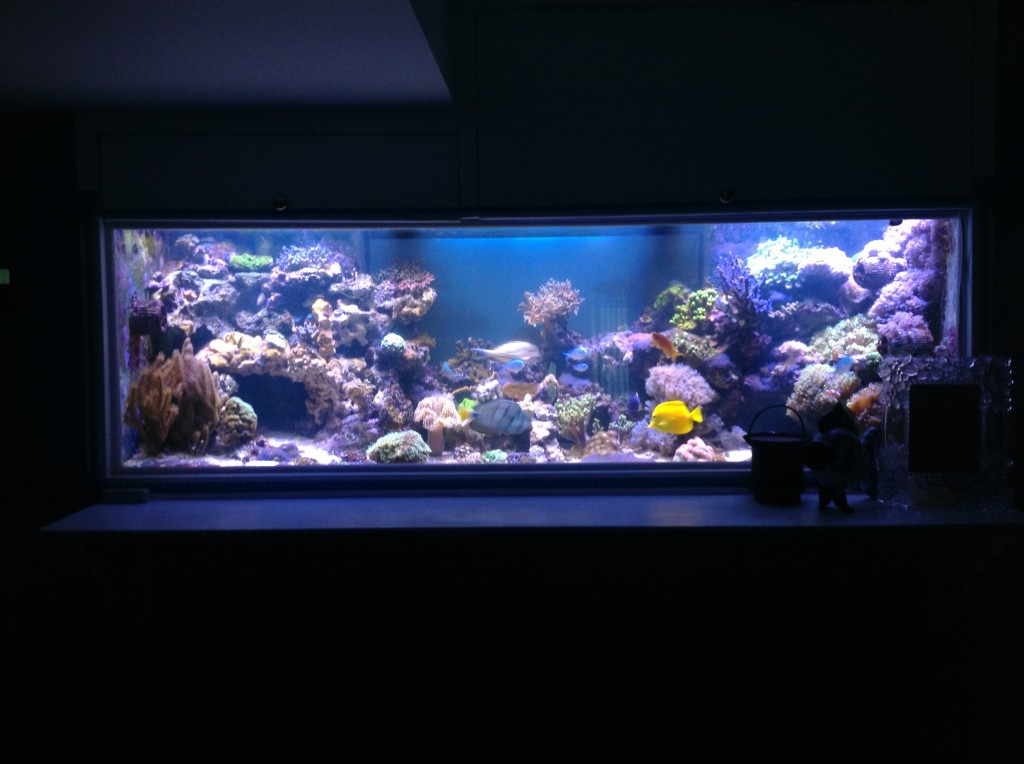 We recently have compiled a questionnaire that we have been sending out to many new owners of our Atlantik LED Pendant asking for their feedback.
Carl M. is the first person to buy the new Atlantik LED Pendant and we will start with Carl's response below.  Other owners' feedback will follow as we get their replies back.
Is this your first LED reef aquarium light?
Carl M.  No – I started with two, 48? Reef Bright 3 watt Cree HO LED strips on my first 55 gallon tank.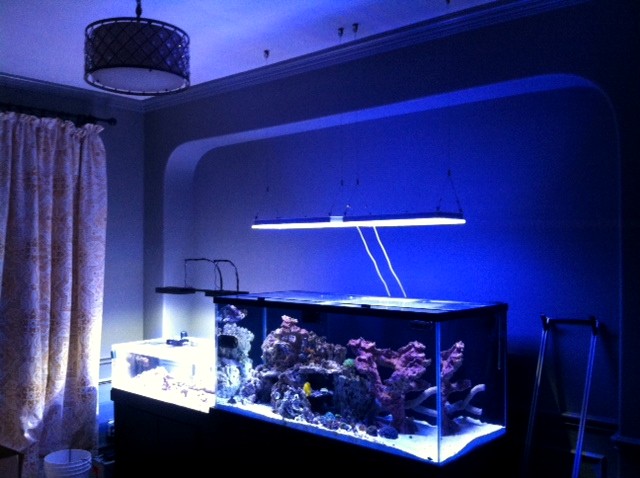 Jamie is a recent Orphek Atlantik customer who ordered four Atlantik Wide Pendants for his 170 gallon (60" x 22"w x 30") reef aquarium.
Based on recommendations from other LED light manufacturers, Jamie thought he would need four Atlantiks to cover his new reef tank.
As it turned out, Jamie returned two Atlantiks back to Orphek because Jamie only needed two of our Atlantiks to provide the high PAR/PUR he was looking for throughout all areas of his new tank.
Below is Jamie's email to Orphek.
"Hi
Attached are some pictures of my new tank with your lights on in the canopy.
This is a new tank for me in addition to my 250 gallon mixed reef that will be SPS only.
I am sorry that I do not have any coral pictures to share with you yet, but will definitely pass them along after I get the tank fully up and going.
John shared his feelings with us on his new Atlantik LED Pendant.  John's tank is in the development stage at present and we hope John will share more pictures with us once his tank is developed.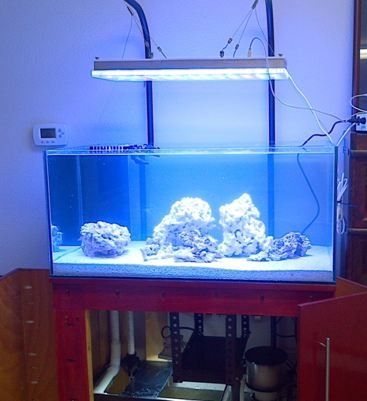 Jennifer, a recent Orphek customer sent us a few pictures of her new Atlantik suspended above her 48" long reef aquarium.  Jennifer is very pleased with her purchase and has shared her feelings with us.
Jennifer also stated that she is very surprised that all that was required was one Atlantik for this four foot tank.
She said she would have required three units of another brand to do the same thing, and at a much higher cost than the Atlantik.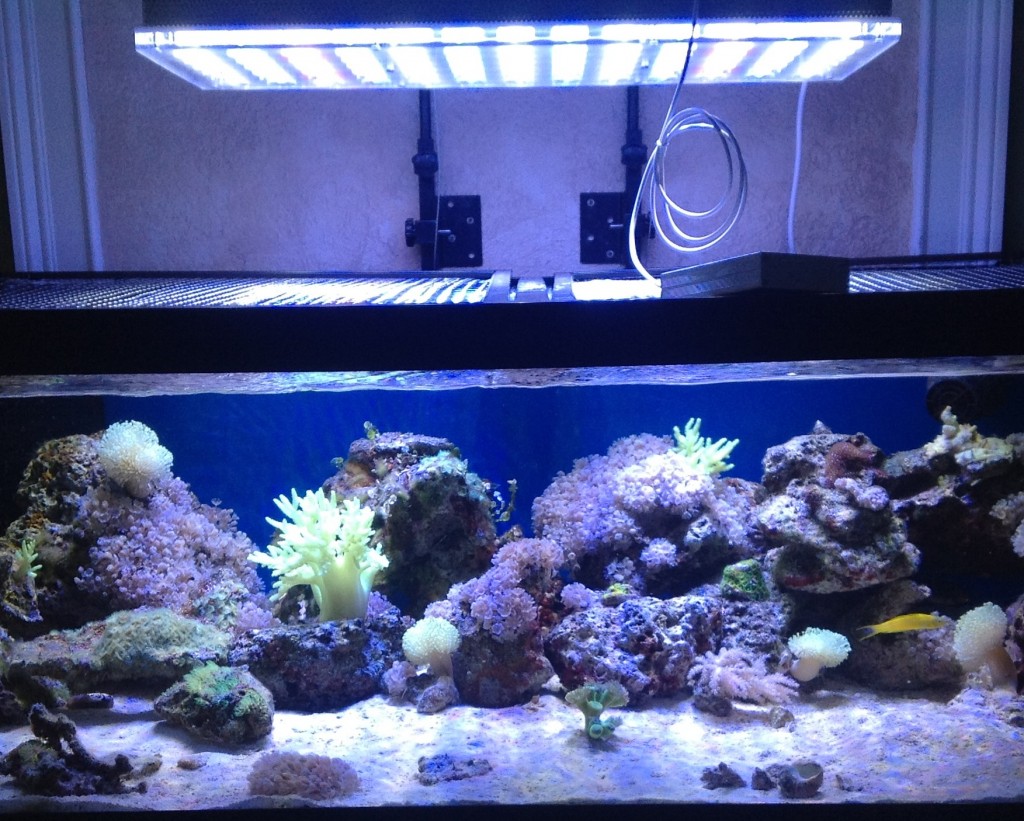 Atlantik review by Reef Builders 
CUSTOMER REVIEWS HIS NEW ATLANTIKS
Another happy Orphek Atlantik owner
ATLANTIK OWNER SHOWS OFF HIS NEW ATLANTIKS
 ATLANTIK LIGHTING A 48" REEF TANK IN FLORIDA
Atlantik led review by Mauro From Australia
ATLANTIK LIGHTS FRENCH CLIENT REEF AQUARIUM
ATLANTIKS LED ARRIVE IN the UK
ATLANTIK LEDS ARE DESIGNED SPECIFICALLY FOR GROWING CORALS
LEDS SPECIFICALLY FOR GROWING CORALS