ORPHEK ATLANTIKS ARRIVE IN the UK
Nigel has shared his happiness with us on the arrival of his new Atlantiks .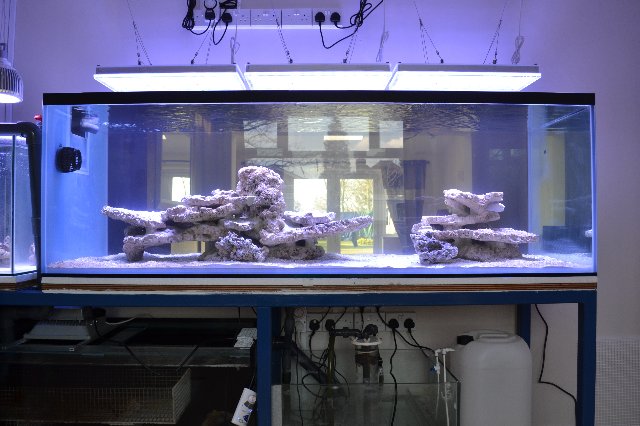 Nigel is presently seeding his tank and his corals will be placed in this large system soon.  Nigel also chose the Orphek PR72 Reef Pendant for his refugium which is shown on the left side of his system.
We hope Nigel will soon share more photos with us once his tank is established.
Nigel states; "I think my opinion is that this is about the first truly sensibly priced LED available  🙂 and I don't think I am the only one that thinks so, given the delay in receiving due to demand outstripping what they could produce."
1.  What led to your decision to go with LED lighting for this project?
Running cost (only factor, would have stuck with T5 if they were not silly Money to run.
2.  Why did you choose Orphek and were their other brands you considered.
Price, coverage and punch (without being punch from a cluster), also considered- Vertex, Lani, and Radion.
3.  Is the lighting controlled with an automatic timer or digital controller?
Digital controller for PR72, and the Atlantik Controller for the Atlantiks.
4.  How do you feel about the quality of the Orphek LEDs?
Good, excellent at the price.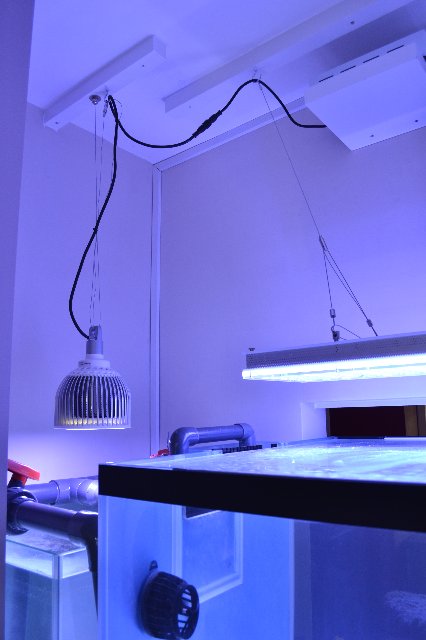 5.  What is your feeling on the intensity of the lighting.
Excellent, more impressive than I imagined.
6.  How deep is the aquarium?
26 inches.
7.  Would you choose Orphek again for another project?
If I can afford another project, yes.
8.  How do you feel about the color spectrum the Orphek LEDs emit?
Hard to answer, I like a crisp white light ( T5 was 6 x15k 6x Narva), until corals are in, and I play, I cannot say, but feel certain with the leds in the unit in the proportion they are, something will look good!  Or I can set up a balance myself
9.  Did you feel the cost was reasonable for the performance?
More than I feel, the answer will be once coral is in.
Please send us pictures of your store front and interior as well as corals under Orphek LED Lighting.
I will do in time.
10.  Would you recommend Orphek to others?
Definitely. To be humble,  I feel the Atlantik will become regarded as the first good led available at a price that competes with buying a new T5 or metal halide. unit.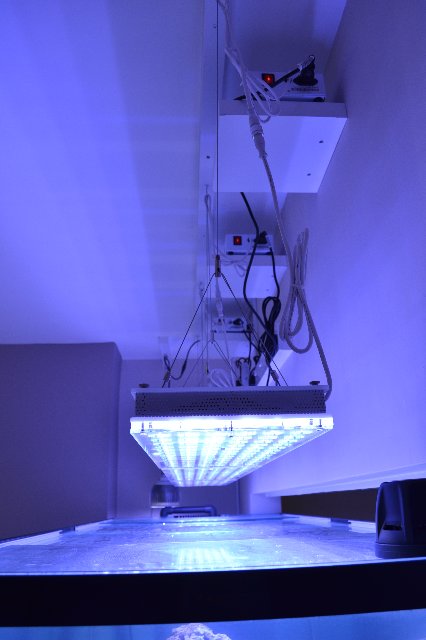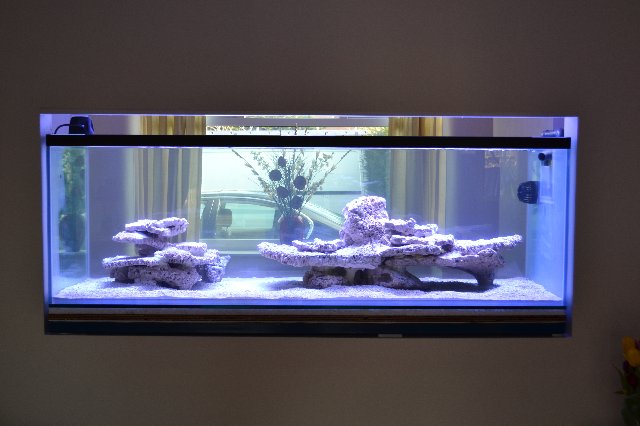 http://www.ultimatereef.net/forums/showthread.php?t=576382&page=63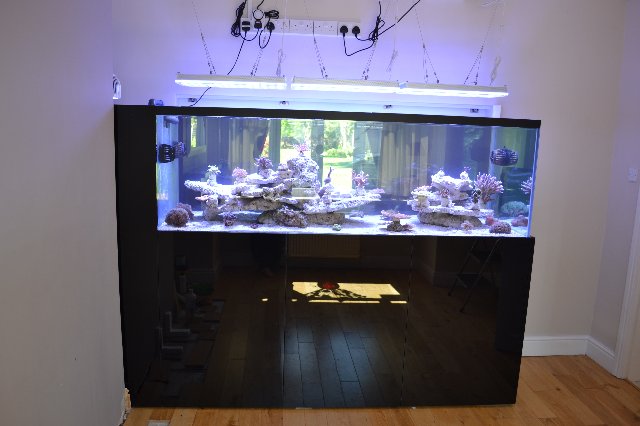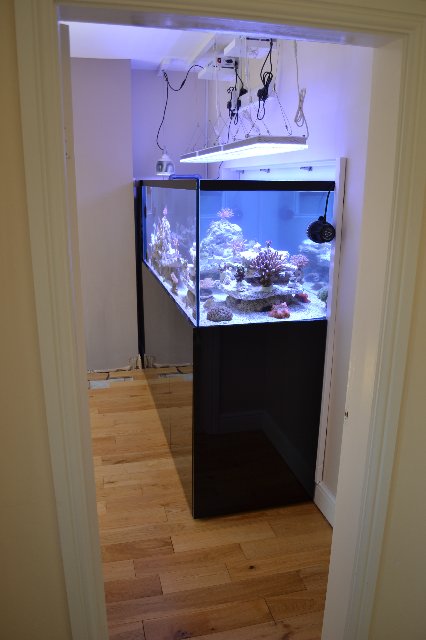 check more About On