CUSTOMER REVIEWS HIS  NEW ATLANTIKS OVER HIS BEAUTIFUL REEF TANK
Richard, a recent Orphek Atlantik customer has sent us pictures of his new Atlantik install.
He has only had them up for one week and already he is impressed with them.
The client has a 120 gallon reef tank and only required two Atlantiks to do the job.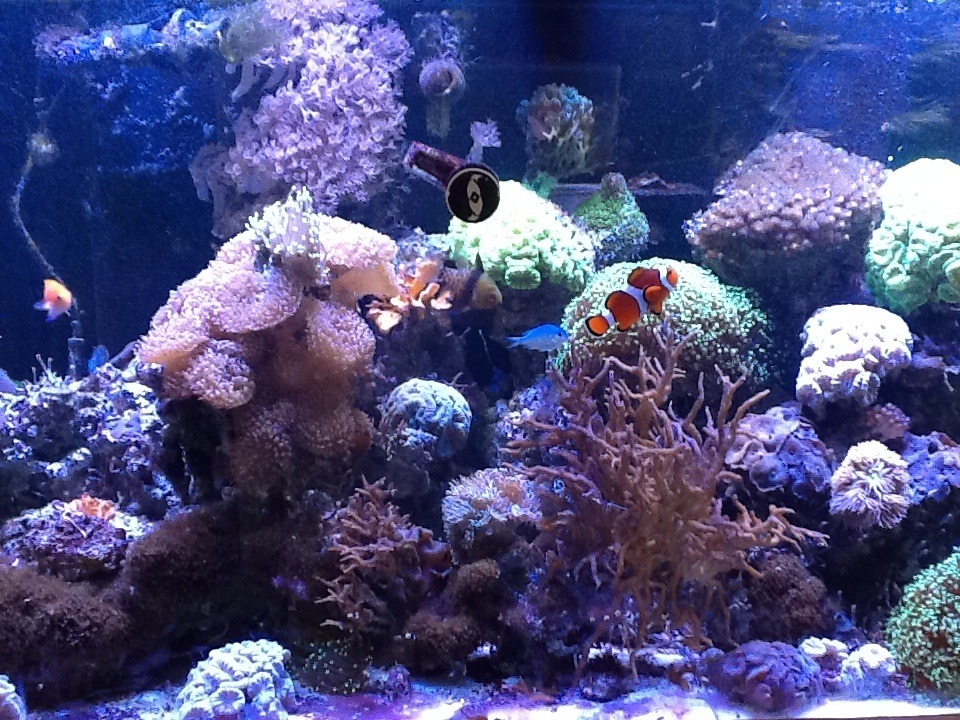 What led to your decision to go with LED lighting for this project?
I got tired of replacing Metal Halide bulbs, which I actually had a few break and/or burn out prematurely. 
Why did you choose Orphek and were their other brands you considered.
Research on the web led me to you.   I liked what I saw and how it was being used by other larger tanks.
Is the lighting controlled with an automatic timer or digital controller?
The lighting is being controlled by your timer program since I have the Atlantiks
How do you feel about the quality of the Orphek LEDs?
So far so good.   Get back to me in 3 months and then perhaps a year or two later so I have a more complete story to tell.
What is your feeling on the intensity of the lighting.
Again seems real good, but a bit too early to tell.  I have had the lights one week now and have them on the "Acclimate" setting.  Plan on bumping it up to coral growth and color to really take full advantage of the intensity.
How deep is the aquarium?
120 Gallon….24 inches
Would you choose Orphek again for another project?
Yes
How do you feel about the color spectrum the Orphek LEDs emit?
 
Real happy with this.   Love the dusk to dawn effect that is possible with color spectrum
 
Did you feel the cost was reasonable for the performance?
I would say yes.   Again this is a bit of a long term question.  Didn't get into the hobby to save money though.  J  I'm hoping long term they actually make up the cost as opposed to the Metal Halide setup I had (bulbs, electricity, etc.)
If applicable what is the name of your store and its location?
Home use.
11.  Please send us pictures of your store front and interior as well as corals under Orphek LED Lighting.
11.Would you recommend Orphek to others?
Yes
check more About On