Unleashing Brilliance: Atlantik iCon LED Light Review and Journey into a Captivating Japanese SPS Dominated Reef Tank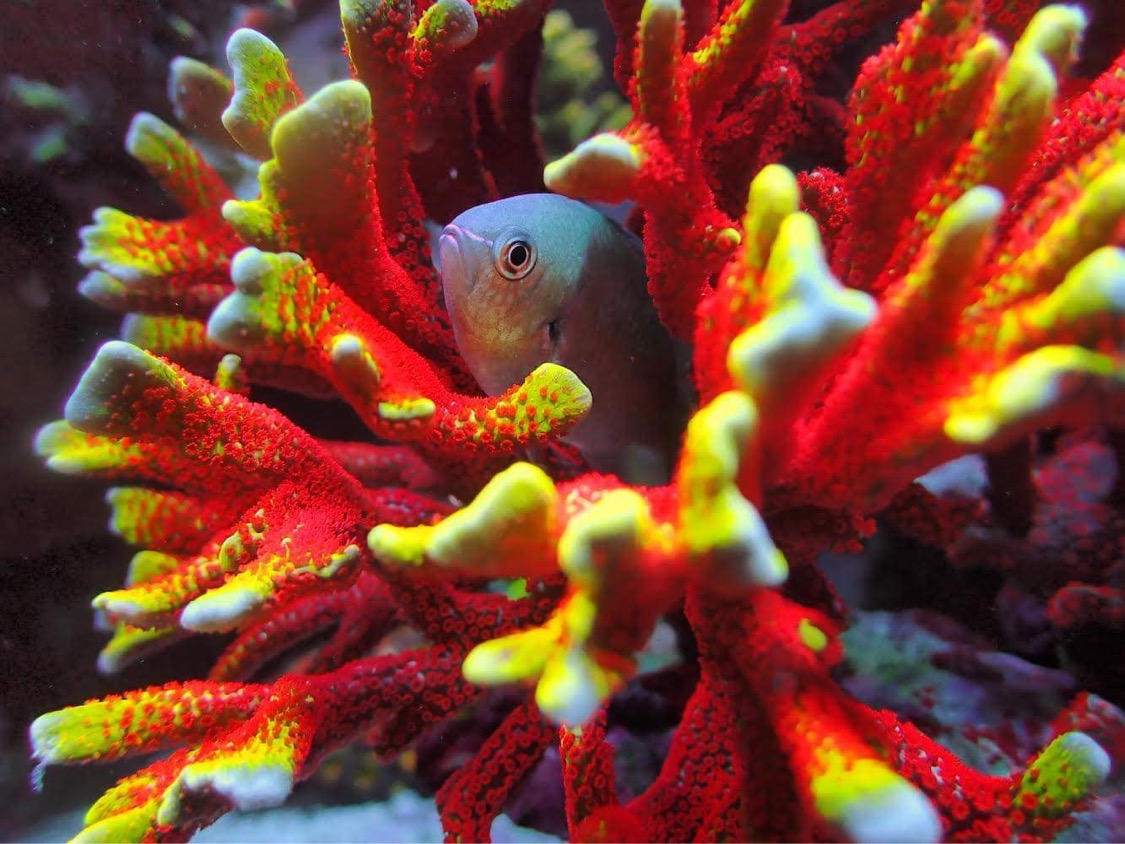 In 2022, we embarked on an exciting journey, sharing a multitude of awe-inspiring aquarium setups from our esteemed clients in Asia. These talented individuals possess a remarkable knack for crafting exquisite coral layouts where colors seamlessly blend, creating mesmerizing displays.
Today we have the privilege of showcasing the exceptional 3 yrs old tank coming from Japan, designed by incredibly gifted Satoshi Kato.
Through his masterful composition, this aquarium stands as a true testament to Orphek's unwavering commitment to excellence. Every aspect of the tank reflects a harmonious balance, and it fills us with joy to witness the beauty of nature thriving under the meticulous care and vision of our clients.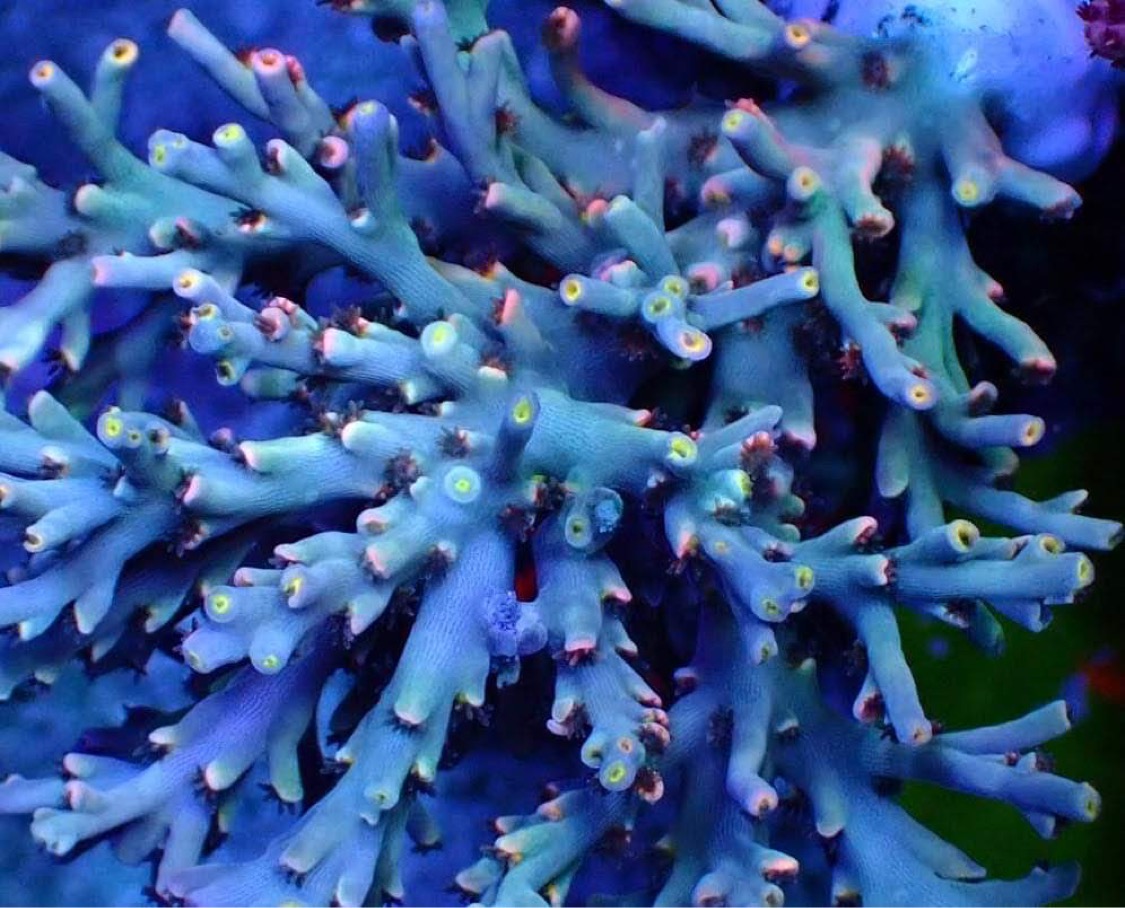 We are sharing in this post his review, detailing the stunning impact of the Atlantik iCon on his reef tank; coral pictures with colors undergoing a captivating transformation, becoming more vibrant and eye-catching than ever before.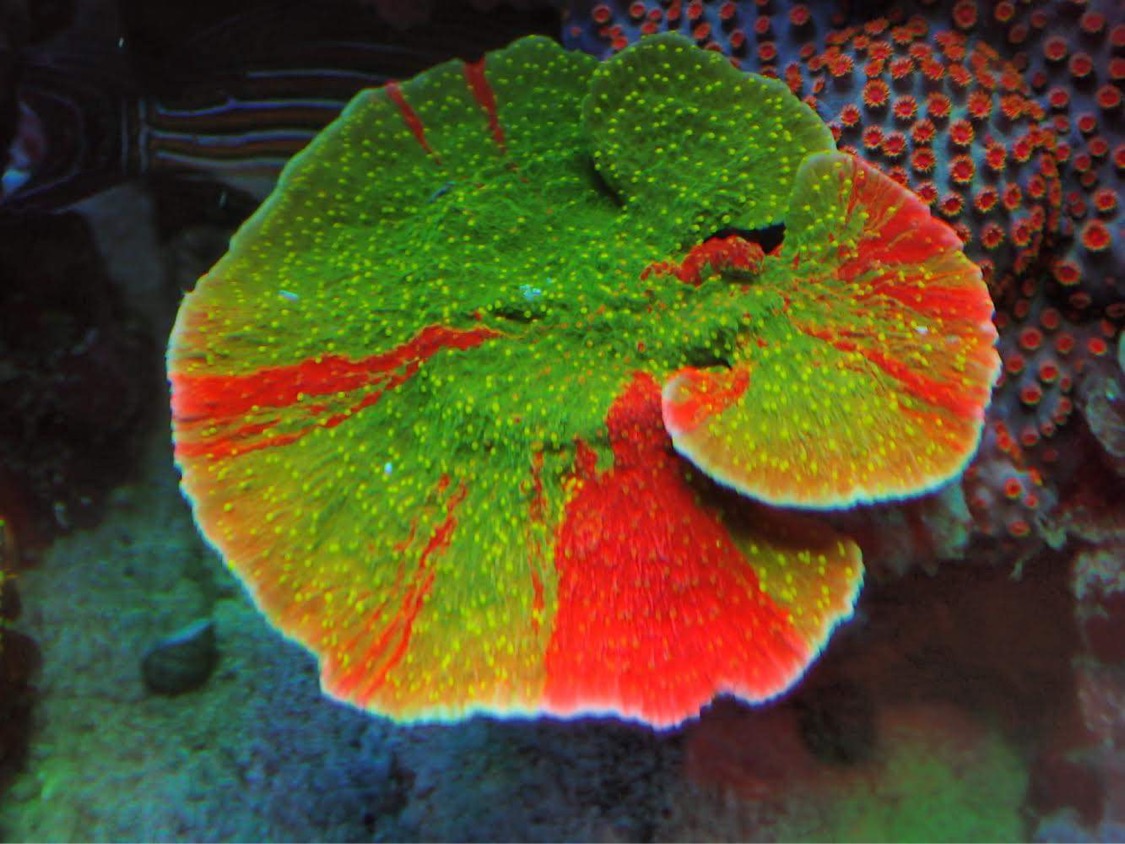 Reef tank info:
Type: Reefer 350/ Tank Size/volume: 73 gallon tank/ Wave pump 2*Vortech MP40  2*Jebao SW4/ Main pump Varios8/Skimmer TwiflowD6/ Reactor V-cal 1200  Kamihata ARM
Lighting by Orphek:
Orphek Atlantik iCon + OR3 Blue Sky LED Bar
When Sato made the decision to revamp his tank setup, he opted for the Orphek Atlantik iCon, considering its exceptional performance, cost-effectiveness, and impressive design.
According to him, the iCon's design is not only solid, but also exudes a sense of stateliness, making it a perfect choice for his aquarium.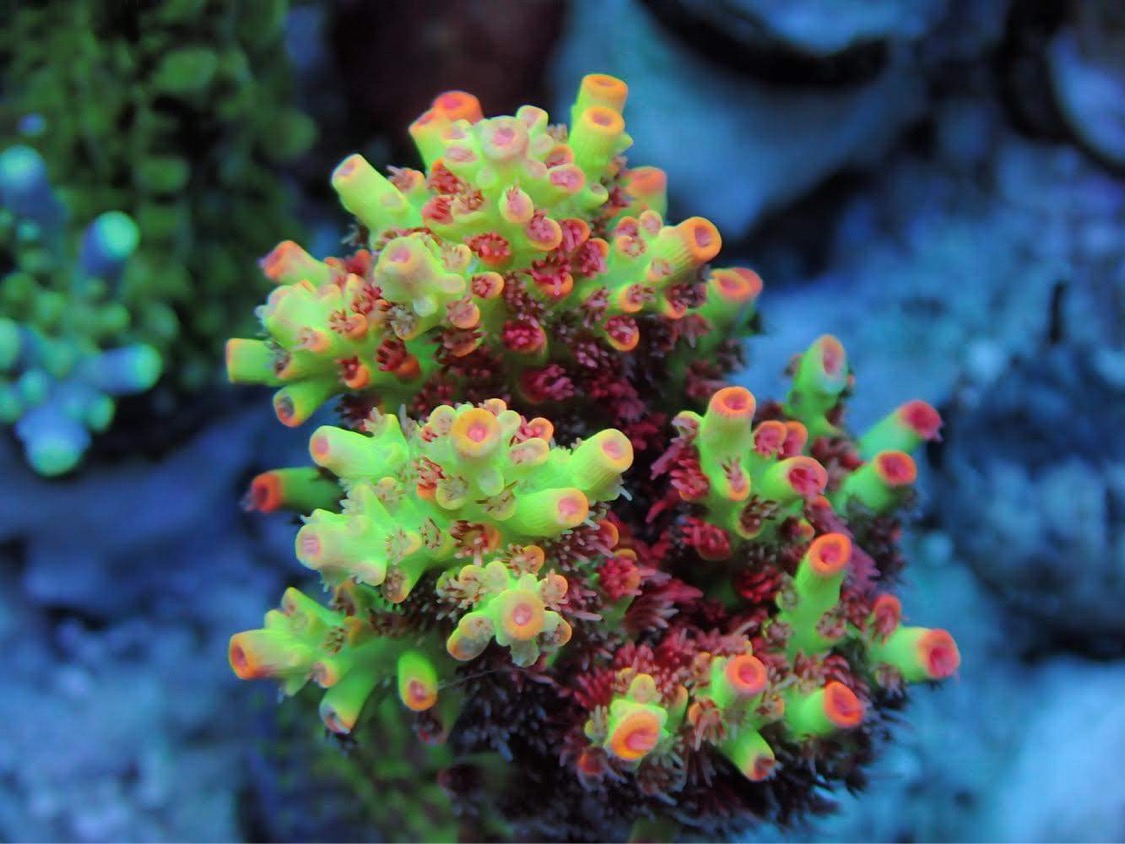 Furthermore, he was impressed with the operability of the Orphek App, which offers intuitive controls, making light scheduling settings a simple and straightforward task. Orphek user-friendly App. makes checking time schedule and wavelengths very easy. Moreover, in addition to its basic functions, the App. also offers a number of useful features, such as cloud settings, for example.
Having Atlantik iCon over his tank for 2 months, Sato made the decision to create a video showcasing the remarkable changes he already observed in his corals.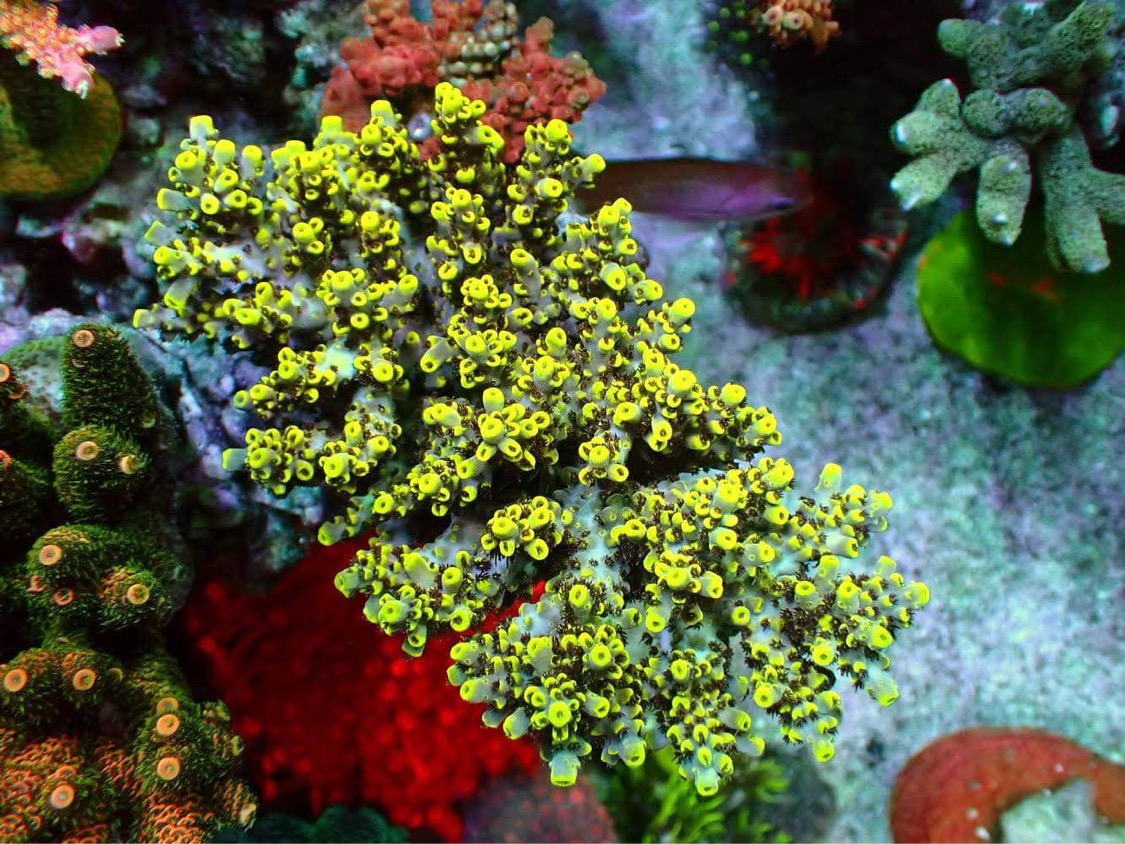 In his video, he takes us on a tour under both white light and blue lights. Specifically, with the blue lights, he aimed to showcase fluorescence, and he enthusiastically adds, "The lighting effects are truly impressive, offering a totally mesmerizing view under the blue light."
According to his own statement, "iCon unleashes the coral color potential to nearly its best"
He further highlights the impressive results in his tank, mentioning the remarkable improvements in Yellow-green Mille, where the coloration has intensified, and the polyps have extended significantly. Additionally, the Pink Mille (Acropora Fuego/Strawberry Shortcake from Australia) displays a highly pronounced pink color, with its full potential brought to light.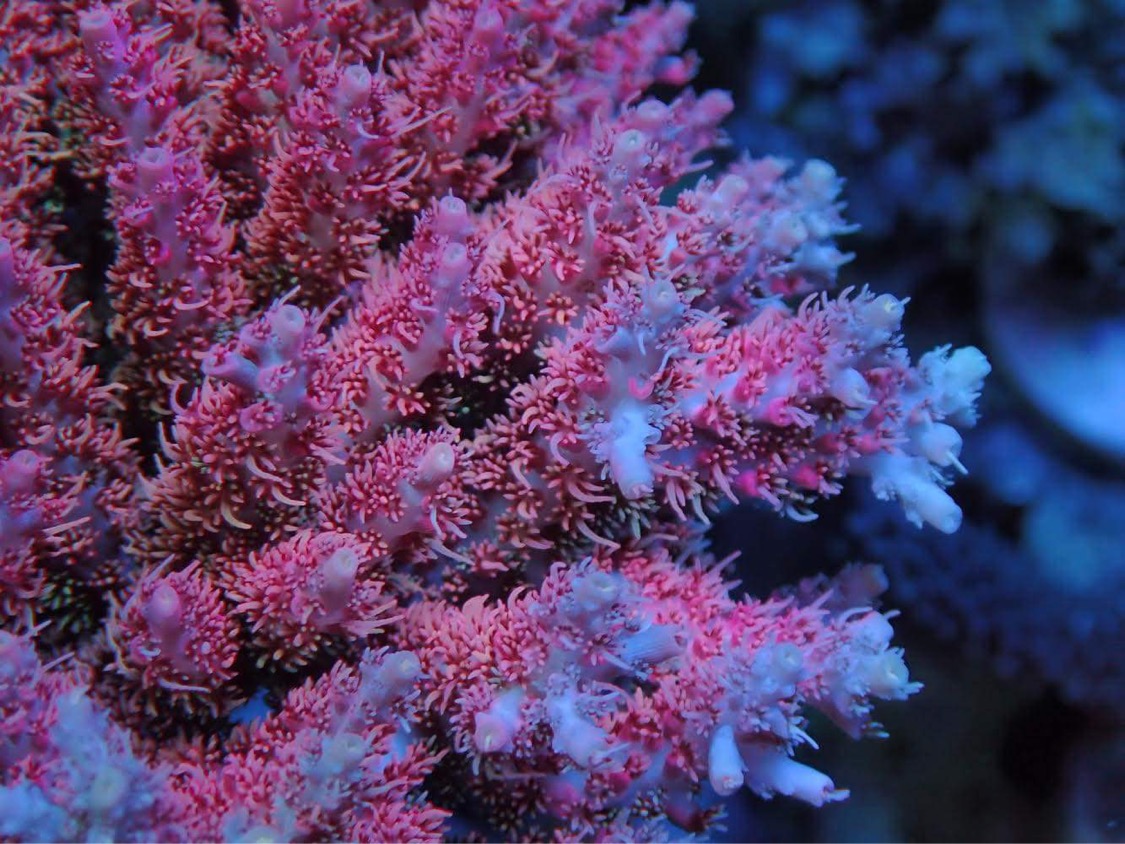 Sato expressed, "He feels that the lighting is indeed impressive, just as he initially thought." He finds it to provide high cost-performance, operability, and design, all of which meet his satisfaction.
Anticipating the future, Sato can't wait to see the results over the next six months to one year using Atlantik iCon.
The client's impressive collection also includes Grafted Sunflower, Samarensis Digitata, various Acropora Sp corals, Pink Cadillac, and Acropora Lattistella.
The video
Unleashing Vibrant Coral Colors:
One of the most remarkable aspects of Sato's reef tank is the vibrant colors exhibited by his corals. Thanks to the Atlantik iCon and OR3 Blue Sky LED Bar, he has achieved a stunning array of hues that captivate the eye.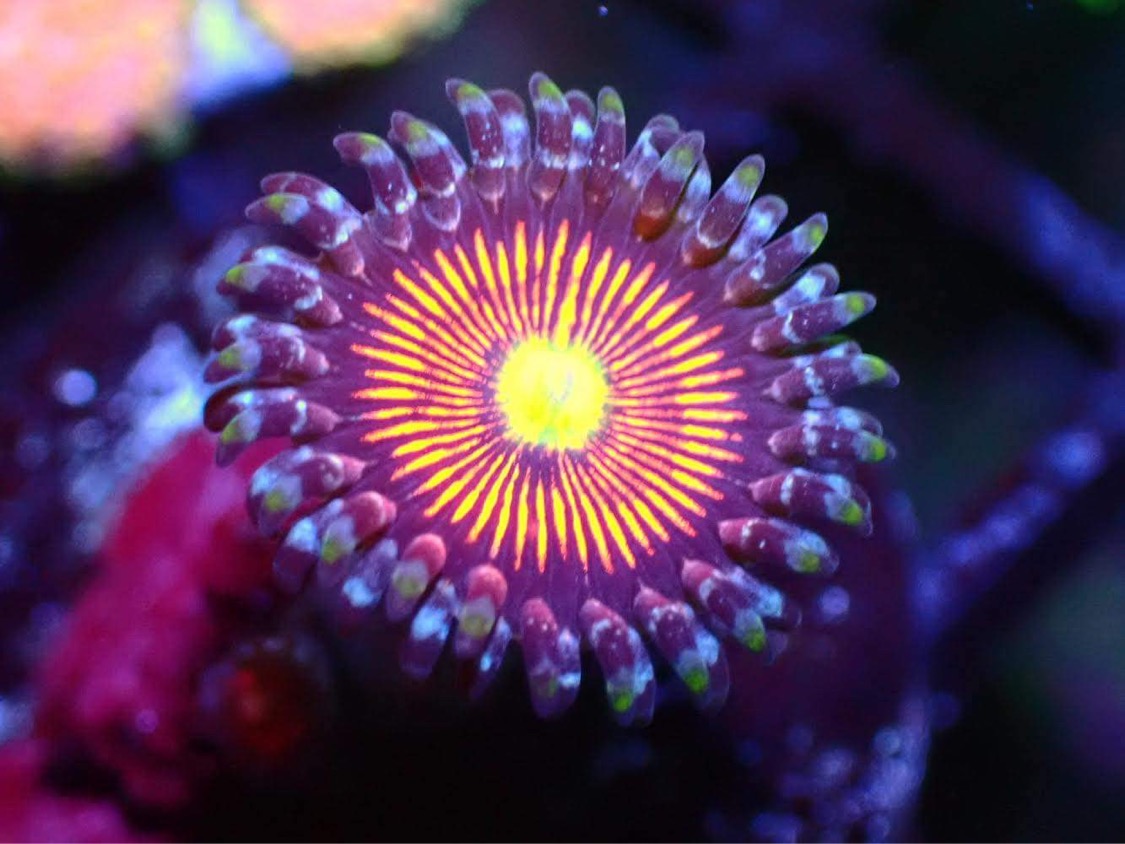 The wide spectrum provided by the Atlantik iCon is instrumental in enhancing coral coloration. This carefully designed spectrum promotes the production of pigments like chlorophyll and carotenoids, which are responsible for the vivid and natural coloration seen in Sato's corals. From brilliant reds and vibrant oranges to striking blues and intense purples, the color palette on display is simply breathtaking.
Furthermore, the exceptional PAR output of the Atlantik iCon ensures that corals receive ample light energy for photosynthesis. This translates into healthy growth and optimal pigment production, resulting in corals that truly pop with life and vibrancy.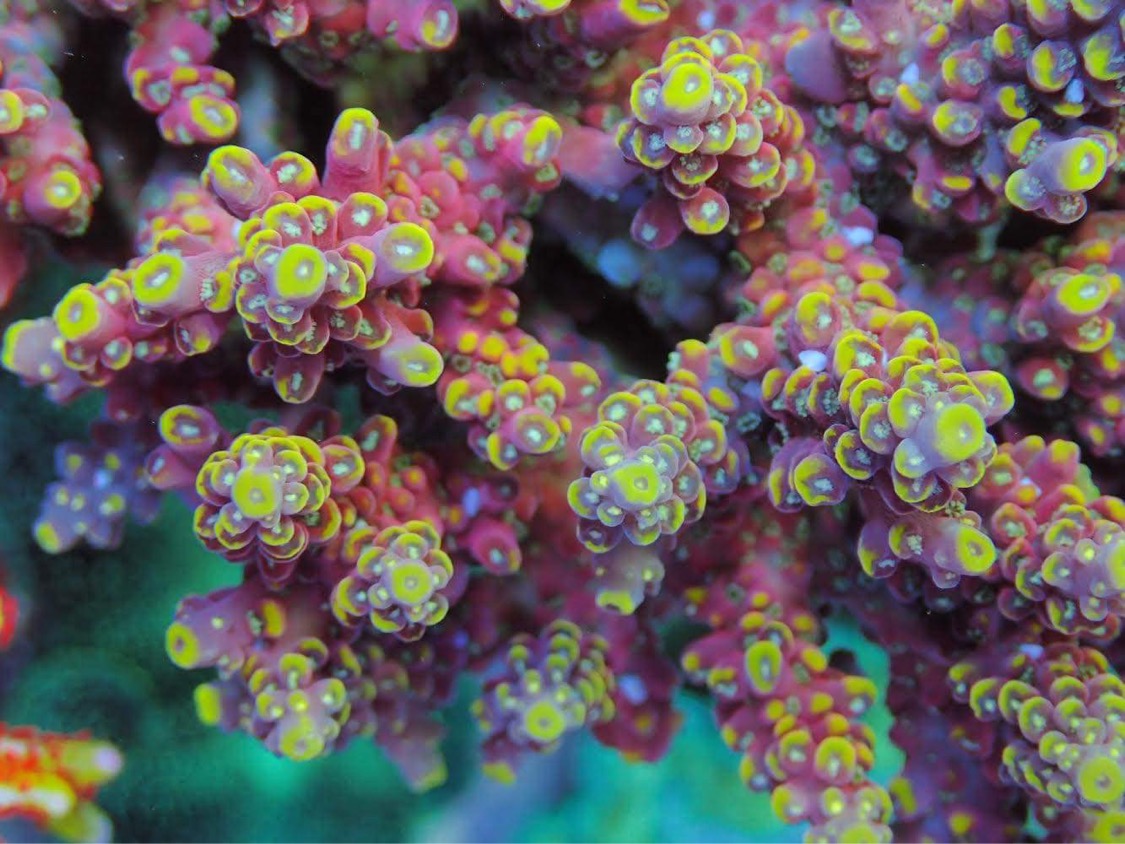 ---
Go to STORE to buy in our online shop
Orphek online shop that is a brand new shopping experience for Orphek products in many languages, many currencies and forms of payment. Our online shop offers free consultancy from our sales representative near your location. We offer Free shipping – With our Door to Door worldwide Express Delivery.
Orphek online shop that is a brand new shopping experience for Orphek products in many languages, many currencies and forms of payment. Our online shop offers free consultancy from our sales representative near your location. We offer Free shipping – With our Door to Door worldwide Express Delivery.

Orphek online shop sells worldwide, but if you cannot find your country in our online shop, contact us:
---
Latest video about Atlantik iCon:
Latest articles about Atlantik iCon:
Articles about fantastic layouts & tanks with Atlantik iCon:
All Asian:
Atlantik iCon Applications:
SPS/LPS coral reef salted water tanks
Designed to enhance beauty of both natural and synthetic compositions!
Public venues / Private aquariums
Indoors
One unit is perfect for 48″ x 30″, 120cm x 75cm SPS/LPS Corals reef aquariums
Perfect for giving your tank the natural look, mimicking nature at its fullest
Perfect for coral farming
Atlantik iCon comes with incredible features:
Intelligent Connectivity – friendly technology, operating through Orphek awesome new App., compatible with both IOS and Android, voice control and many other cool features.
Wi-Fi / Bluetooth – with iCloud support, 5G internet connectivity, high speed response, extra data security.
10,000% dimming control system – never offered in the market before!
78 customized high quality, high efficiency 5w Dual-Chip power LEDs – total of 156 individual LEDs Chip.
10 optimized different types of Dual chip 5W wide range LEDs for maximum photochemical efficiency.
26 glass lens for all UV/violet LEDS – no yellowing over the time!
Plug and play technology – effortless part's replacement for simple and easy light maintenance.
Pre-installed program for optimal coral pop color & growth
Wide convex 120 degree lens
Customization: For Deep Aquarium 90 / 60 / 45 / 15 / and 5 degree lens
Mean well Fan-less IP65 power supply
New additional awesome features for your corals and jellyfish
Six separated control and programming channels
Pre-installed program for optimal coral pop color & growth
New improved heat dissipation and cooling system & 4 fans
Improved internal lens to make sure you are getting the best Orphek LEDs!
Extra data security
Combine Orphek products with Atlantik iCon:
Atlantik iCon Upgrades
YES! Orphek products are built to last!!
Orphek offers UPGRADE possibility of its systems. That means that you will use the same Atlantik body over and over again! It means that if you have the previous versions of Atlantik you can upgrade to our newest Atlantik model: The Atlantik iCon.
What can you upgrade?
Orphek hanging solutions
Orphek offers many options for hanging/mounting its LED Solutions. Click HERE / HERE and HERE to get to know them!
Orphek is also providing advice/tips on how to reach a higher level of excellence:
Revealing top 10 secrets to get amazing coral color growth & health
---
Credits
Image & content credits: Satoshi Kato
Orphek has also added awesome proprietary photos of its products!
Excerpts were sourced from Satoshi Kato's comments/ personal opinion about Orphek. Orphek has added information about its products that holds significant importance and is worth sharing with our audience.
Special thank you note
Orphek wishes to express its gratitude to Satoshi Kato for being such a passionate reefer and an enthusiast of Orphek products.
We also want to thank all our Asian clients who take their time taking awesome photos and sending them to us or to publish them in our social medias.
We would like to invite you to browse our website and participate with your Orphek experience.
Let us know about your tank and share it with other hobbyists in Orphek Facebook Group and Instagram!