Unboxing Azurelite 2 Blue LED Flashlight by Japanese reefer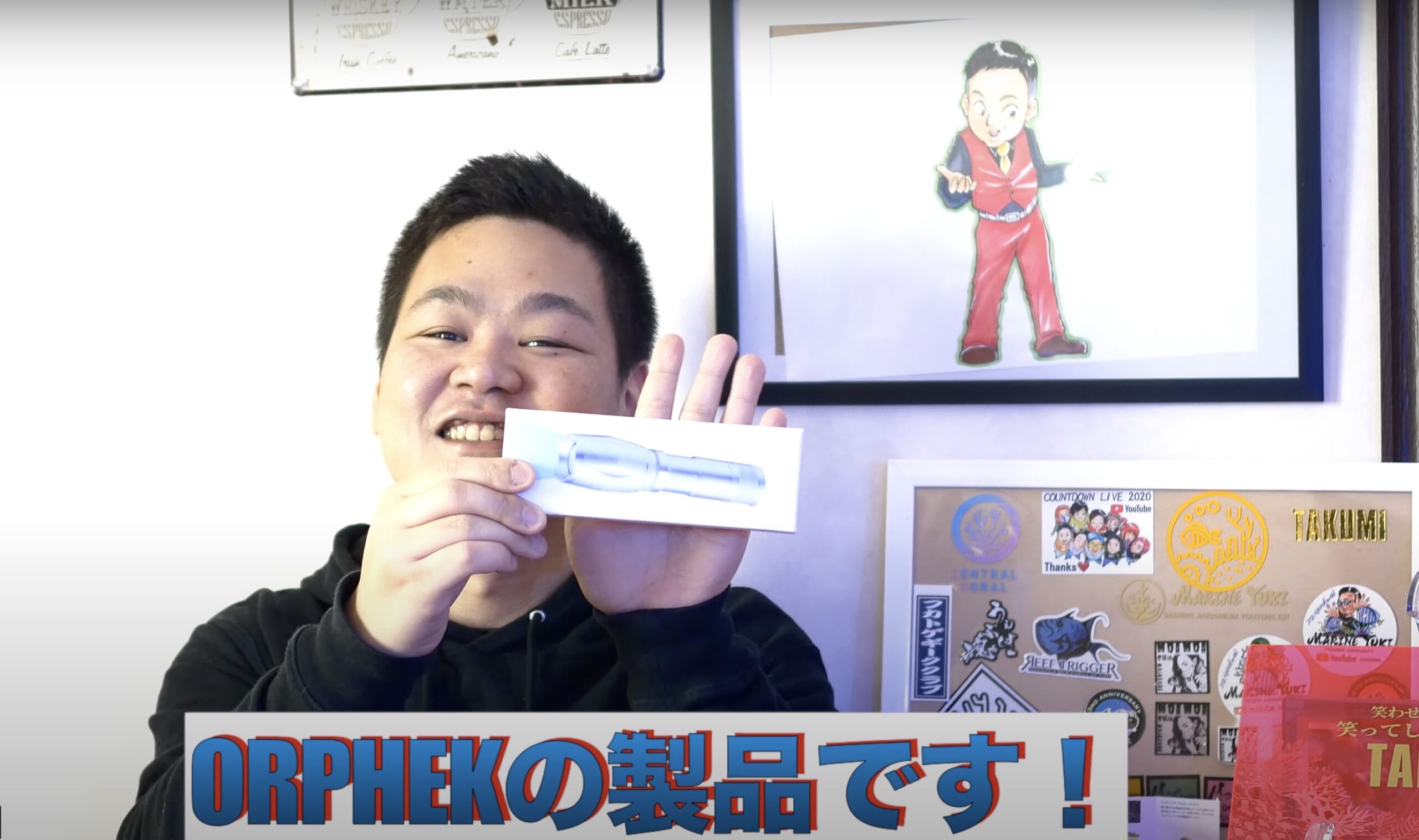 Takumi is a Japanese celebrity stand up comedian and reefer from Tokyo who is crazy about Orphek, and last year we posted his amusing video "Unboxing OR60 LED Bar."
This week we are happy to bring you his newest video unboxing Orphek's favorite gadget AZURELITE 2 Blue LED Flashlight – The Next Generation. (サンゴの写真をより美しく撮る!Orphek Azurelite 2)
Azurelite 2 is the coolest Orphek gadget designed specifically for coral night feeding, colors & health checking and illumination.
Orphek Azurelite 2 サンゴの健康チェックや給餌の際 また写真や動画を撮る時に当てるとサンゴの色がハッキリと出ます! 5Wの出力で明るく 見た目はアルミニウム合金を使ってるのでカッコイイ! Orphekの製品は面白いものばかり!
For those of you who does not speak Japanese we are bringing some screenshots of this video!
Also, even if you don't understand Japanese, you will be able to see him unboxing the flashlight, the details of the package and product, its functions, the outputs and much more!
Takumi is opening the box and showing in his youtube channel how it comes neatly wrapped!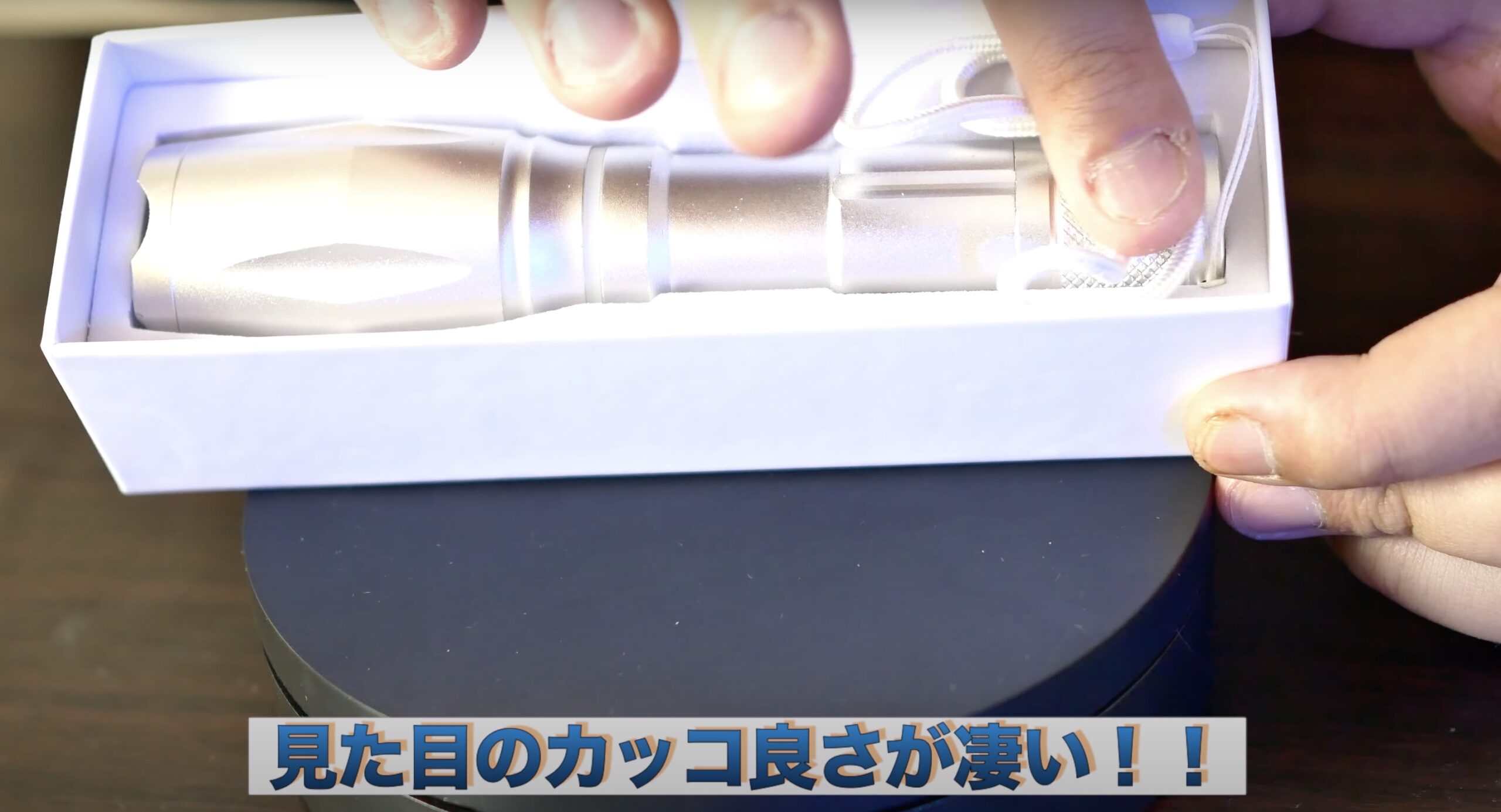 About Azurelite 2
Azurelite 2 comes with different functional modes. Check out what you can do with it!
Coral feeding: Low and Medium Output
Night Viewing & Inspection: High Output 
Use for signalization when out there checking corals in Nature: Strobe Output
Indoor & Outdoor activities, such as tank or sump repairing ( or any kind of repair in the dark), emergency night light, surveillance of your tank and equipments: COB hidden light
For Public Aquariums Azurelite 2 is an excellent tool:
For visitors during night visits and night feeding
For curators as a tool for checking the health of corals
For marketing and virtual tours (lives and back stage) for both photography and video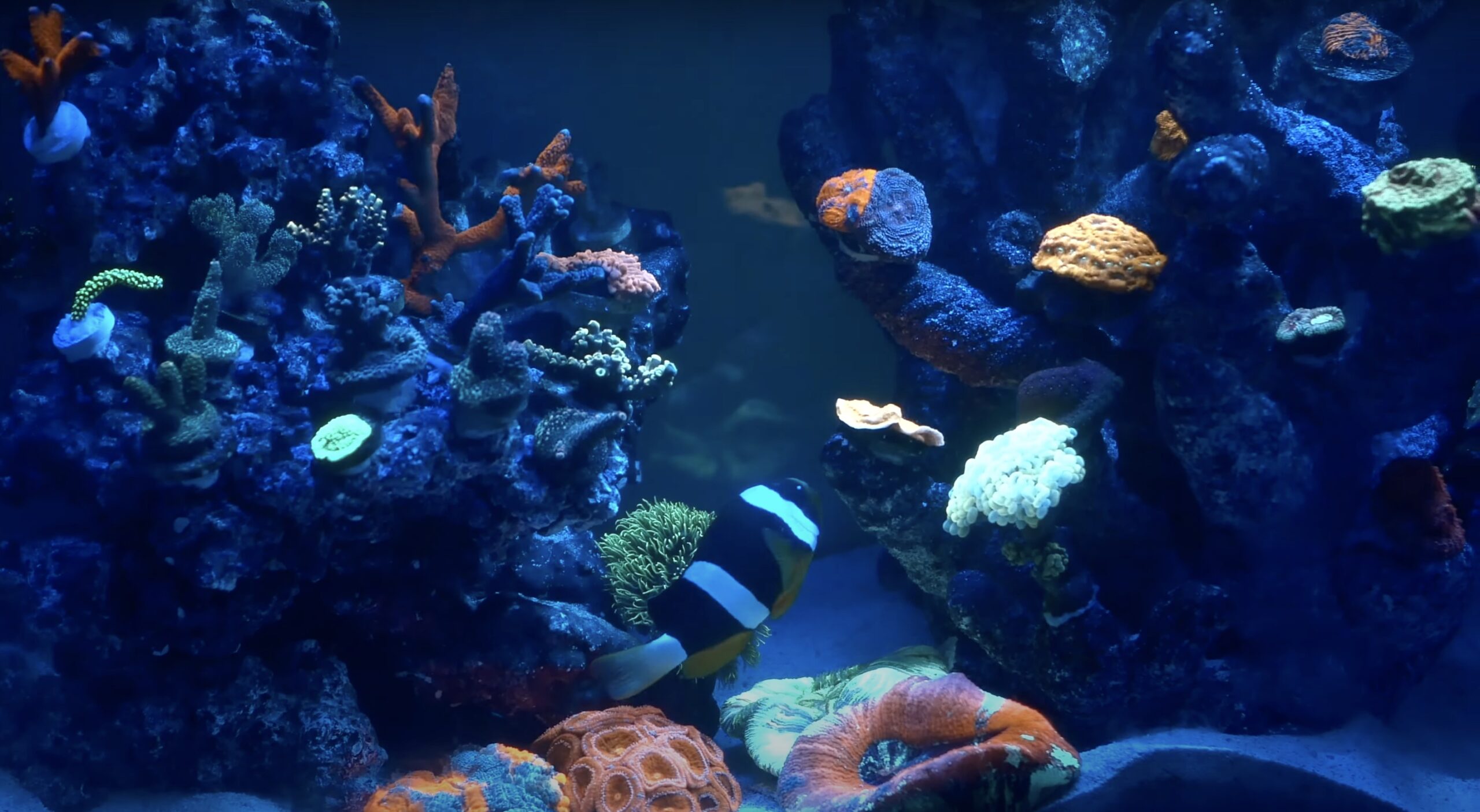 HOW TO FEED CORALS USING AZURELITE 2 BLUE LED FLASHLIGHT? 
The most convenient time to feed coral is after all lights in the aquarium are off. Most coral feeding is triggered by night and the majority of corals opens their polyps and extends their tentacles and actively feed.
To do so, simply illuminate the desired area with your AZURELITE 2 then begin to direct feed.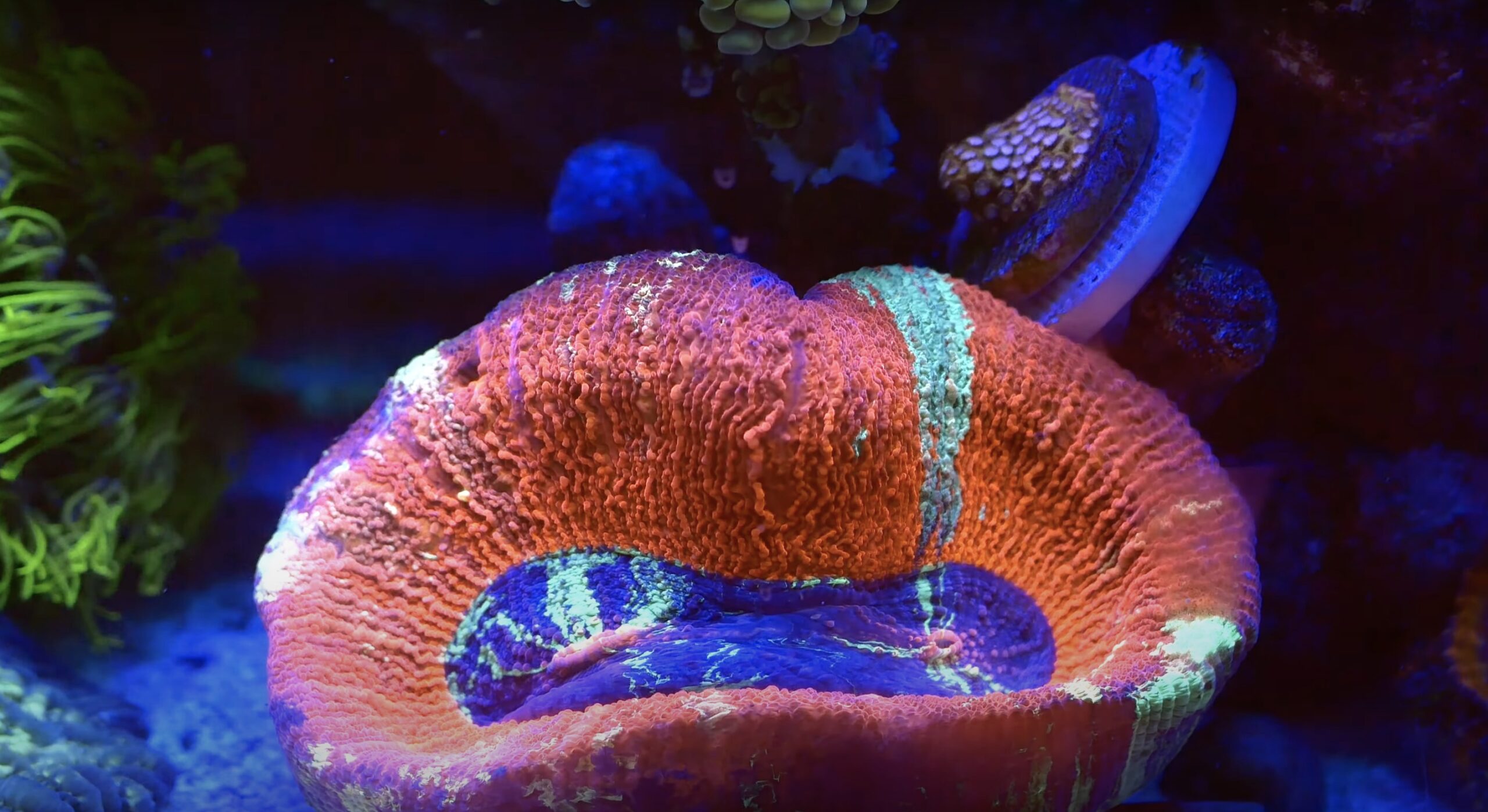 HOW TO CHECK CORALS WITH AZURELITE 2 BLUE LED FLASHLIGHT? 
A health coral check should evaluate coral's colors, the existence of white spots, polyp extensions or tissue inflation that you can only really see well if you light the corals with AZURELITE 2 Blue LED flashlight. 
So, should you take it with you when visiting coral farms & shops! You must if you want to purchase healthy corals!
WHERE TO BUY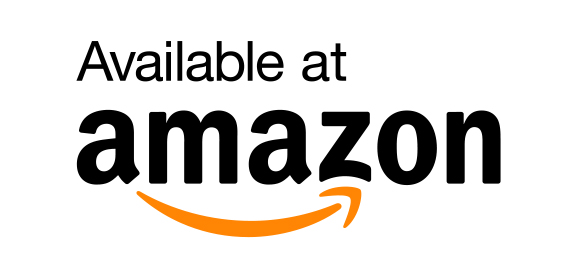 GET ORPHEK PROMOTION AT AMAZON TODAY:
Get 1 unit of Orphek Azurelite 2 + 1 unit of Orphek Fox fire White LED Super Bright flashlight +20% discount
BUY THIS PRODUCT NOW – GO TO AMAZON OR CLICK ON AMAZON LOGO ABOVE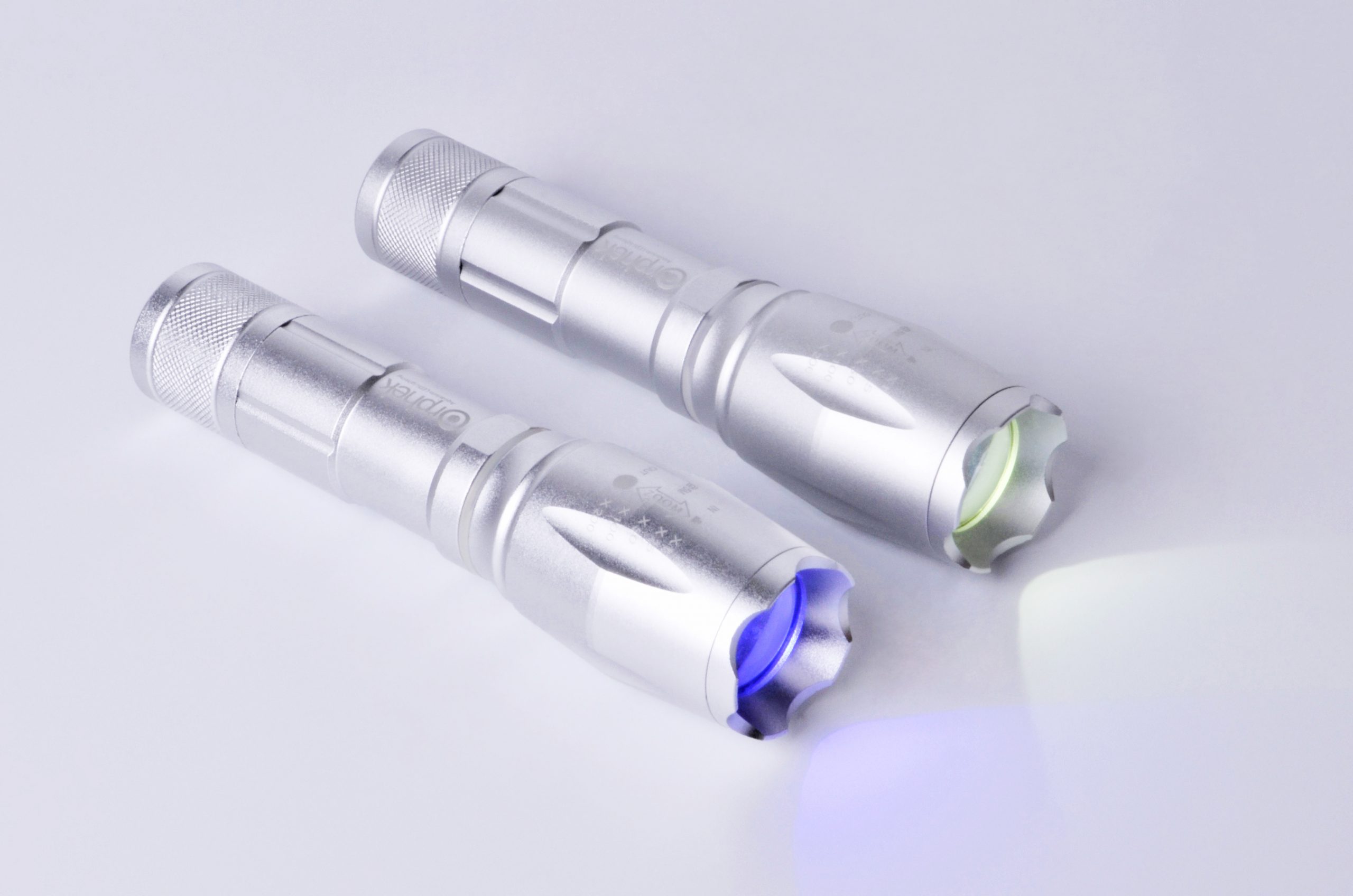 Brightflashlight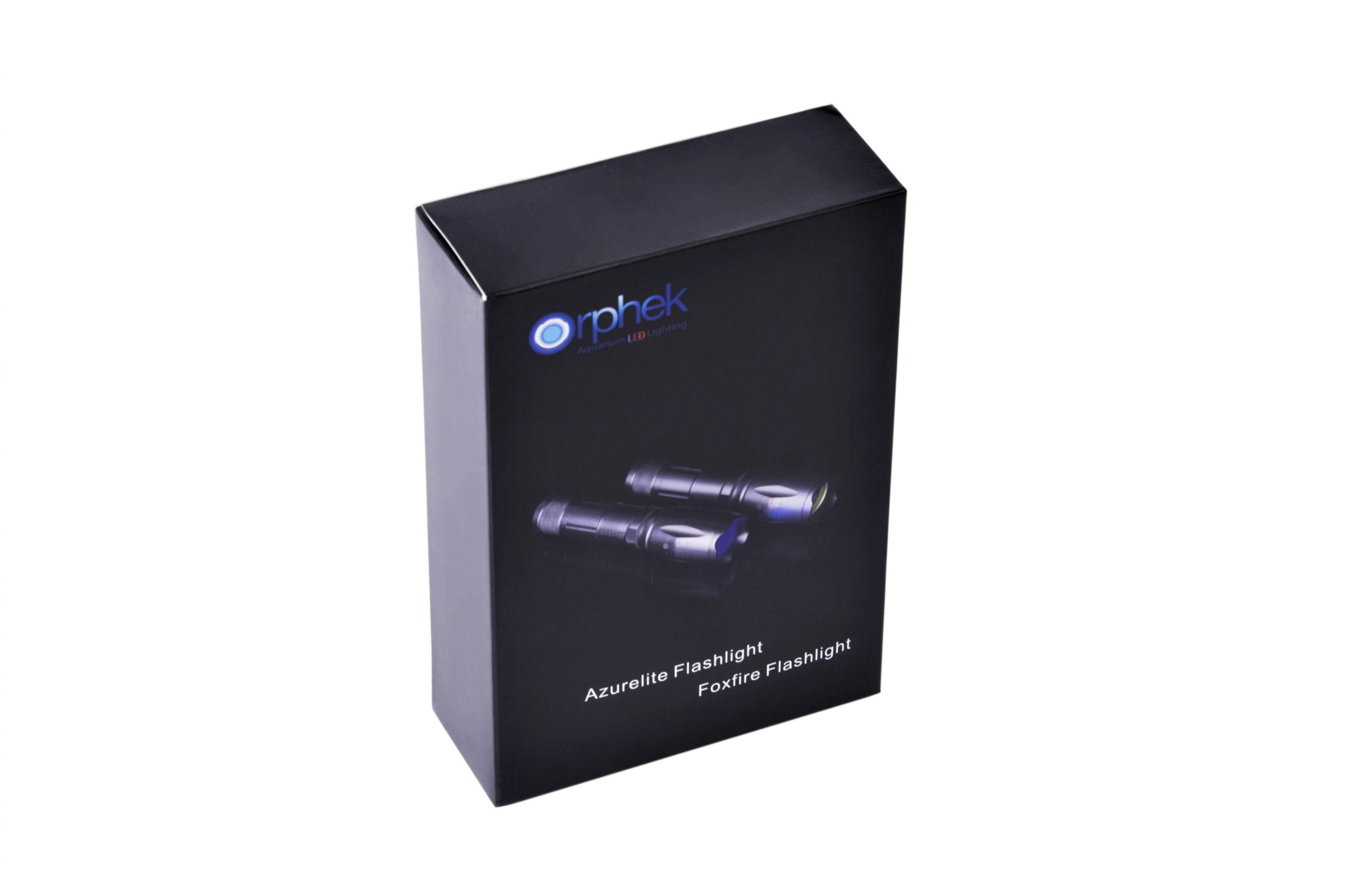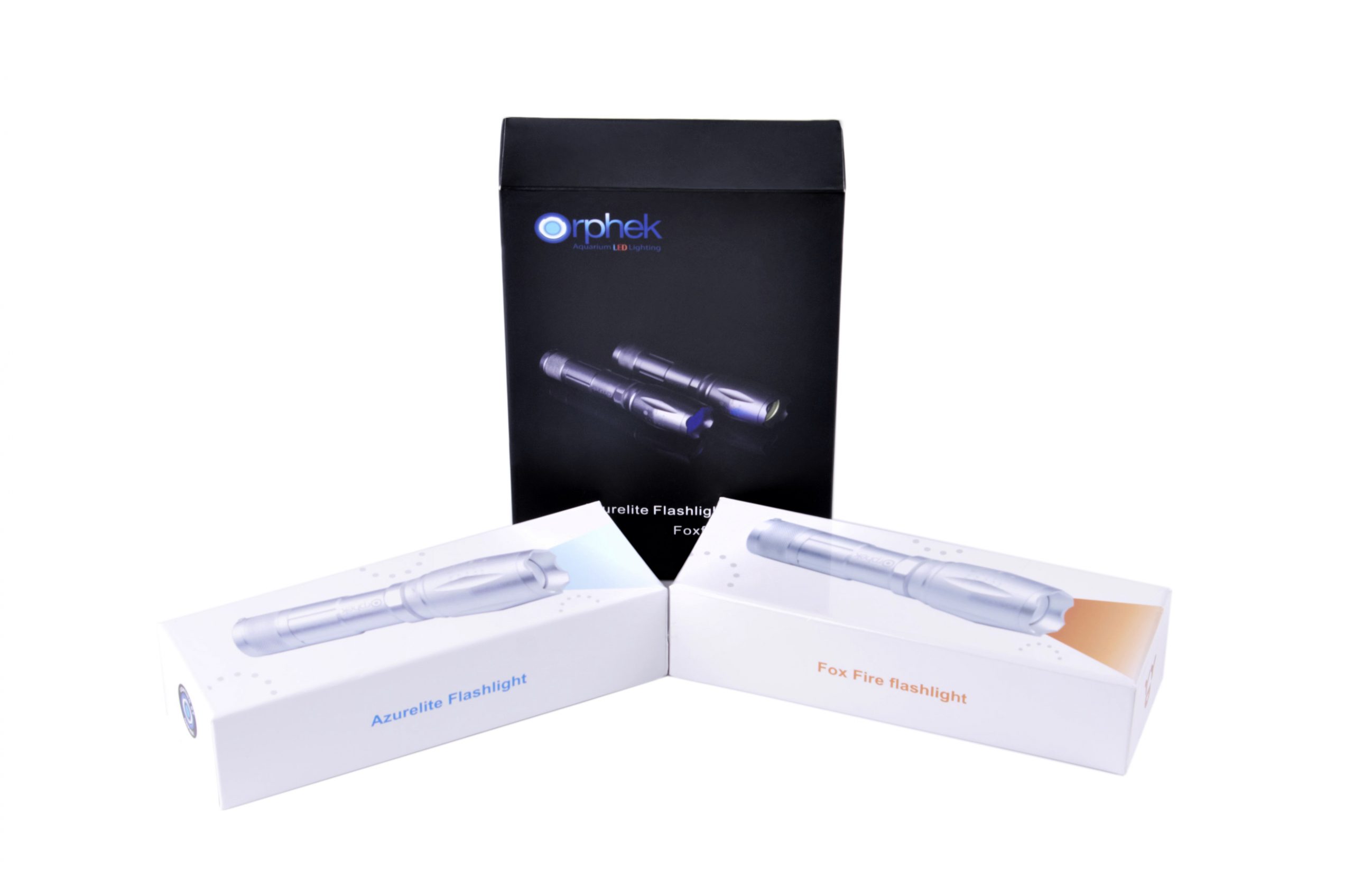 About Fox Fire:
FOX FIRE White LED Flashlight is the ultimate Orphek LED flashlight, perfect for checking corals under white LED or under the combination of both white and blue offered in this combo!
And more…
You can do more stuff whith FOX FIRE such as working, night fishing, camping, hiking, reading, dog walking, surveillance and use it at any indoor and outdoor situations where bright light is needed!!!
(5 DIFFERENT MODES) High, Medium and Low brightness, Strobe and SOS for emergency situations. ZOOM FUNCTION that can reach up to 200m/660ft.
HIDDEN COB SIDE LIGHT
STRONG MAGNETIC BASE that allows you to easily attach the flashlight to any iron surface
Want to know more?
WATER RESISTANT suitable for heavy rains, ANTI SLIP TEXTURE and is LIGHT WEIGHTED, made of HIGH QUALITY ALUMINIUM ALLOY, TACTICAL and it's EASY TO USE.
You will see in his unboxing video the awesome Azurelite 2 package*, but if you don't speak Japanese you can read it here:
*Takumi is only unboxing Azurelite 2, but in our promotion you are also getting the Fox Fire!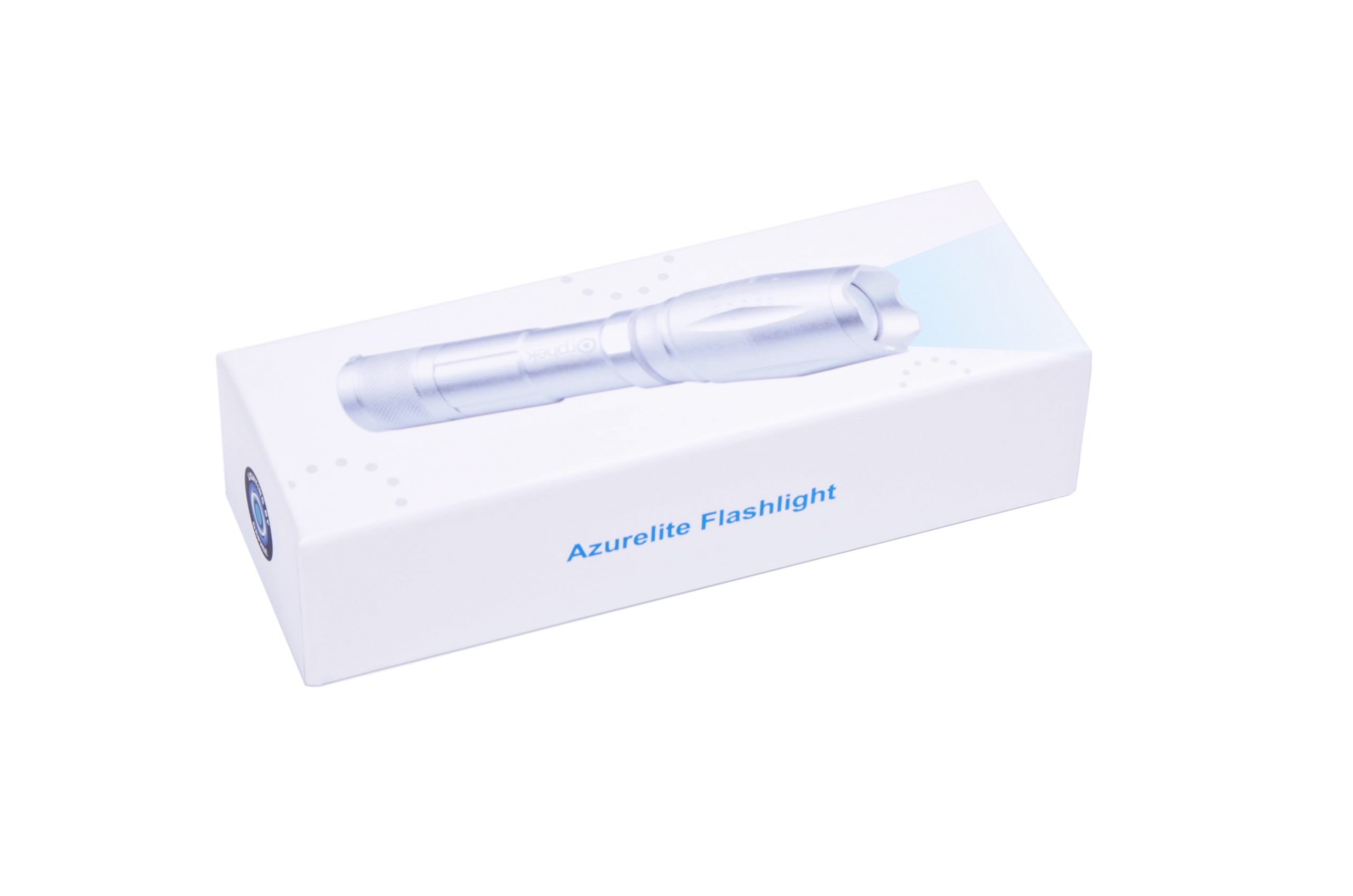 Besides doing all it does, it has an enticing silver white coating and it is packed in a matt white gift box with an embossed & varnished Orphek logo and seal.
Orphek combined high performance, exquisite design & packing that can be taken anywhere because it fits a pocket! How cool is that??
PACKAGE:
Inner white casing to render better protection and to match the white silvery color of the product
Outer case in white matte with the name AZURELITE in a contrasting blue metallic color
White matte sleeve with glossy Orphek logo.
Orphek seal of authenticity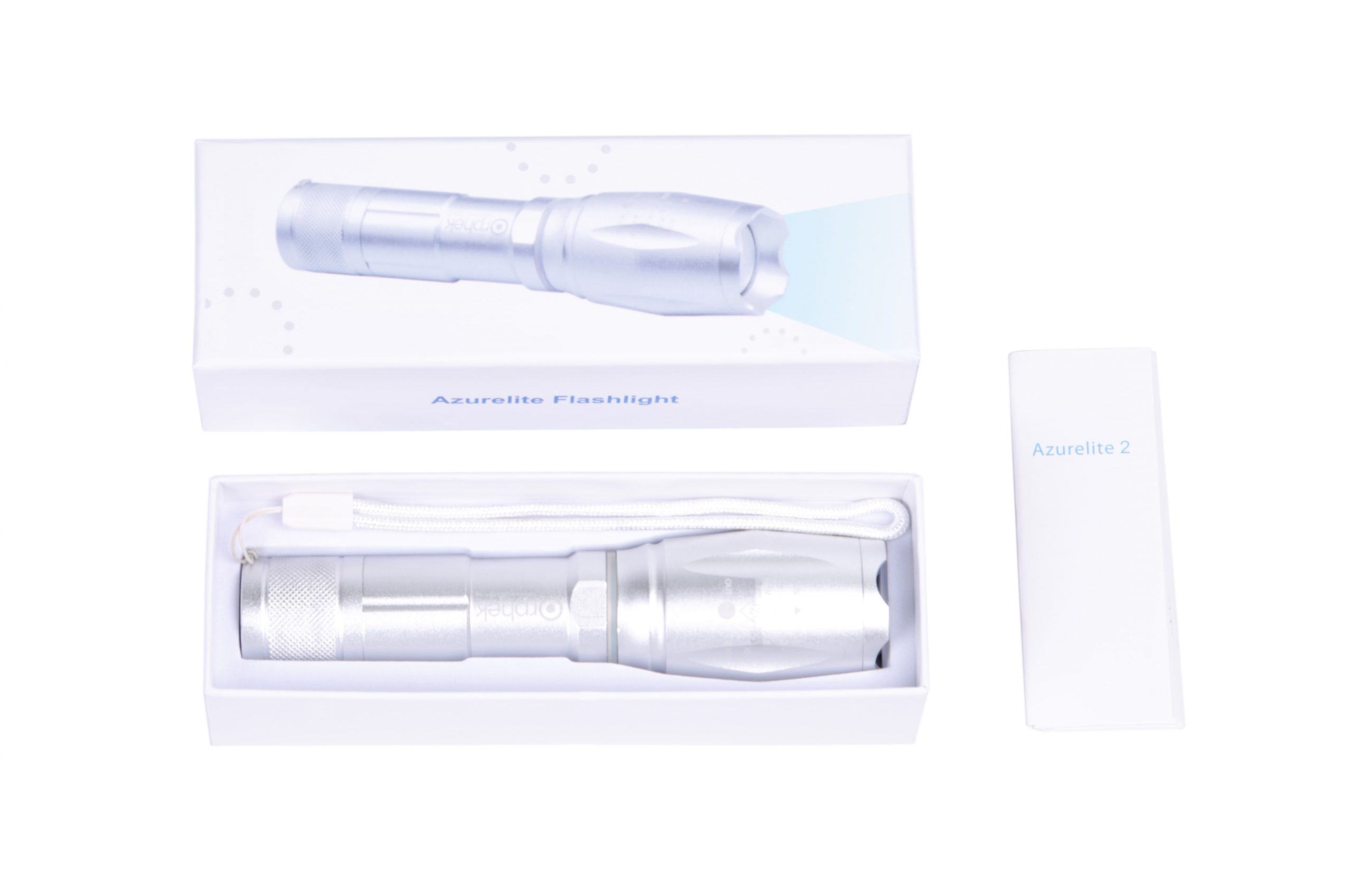 WHAT'S IN THE BOX?
FEATURES
High Luminance
Powerful Focusing Beam
Orphek Signature Convex Optic
5 Watt Lifetime LED
5 Functional Modes: High, Medium and Low brightness/ Strobe (SOS for emergency)/ZOOM FUNCTION that can reach up to 200m/660ft/HIDDEN COB SIDE LIGHT.
Magnetic Base: Allows you to easily attach the flashlight to any iron surfaceWater Resistant: Suitable for heavy rain, perfect for working, camping, hiking, reading, dog walking, surveillance and any indoor outdoor situations.
Professional: Very DURABLE, has an ANTI SLIP TEXTURE and is LIGHT WEIGHTED, made of HIGH QUALITY ALUMINIUM ALLOY, TACTICAL and it's EASY TO USE.
DO YOU NEED MORE DETAILS BEFORE PURCHASING?
Here you can have all the specifications:
Type: Rechargeable Flashlight
Running time: battery-running time
Voltage: 4.5V
LED:
Light Source: 5w Cree XPE LED + COB 3W LED
LED Type: Blue & White
Size /Dimensions/Weight:
Pocket Size
Cutting Diameter – 38mm
Assembled Diameter – 38mm
Length: 5.83"/ 148mm
Diameter: 1.50"/ 38mm
Weight: 5 ounces/ 142gr
Color/Materials:
Body Material: Aluminum Alloy
Surface Treatment: Anodic oxidation
Body Color: Sliver-White/White ring
Compatible battery types
3 Alkaline AAA batteries
3 Lithium AAA batteries
3 NiMh rechargeable AAA batteries
OBs: Batteries are not included!
---
Takumi unboxing Orphek LED Bars
In case you missed his last Orphek video…
Orphek OR3 60 – 60cm 規格水槽照明変更 / Unboxing OR3 60 LED Bar by Japanese comedian and reefer Takumi in Tokyo, Japan.
60cm規格水槽の照明を変えてやりたかった水景にまた近づきました!
凄くお勧めの照明です!(Takumi)
Thank you Takumi for sharing your passion for the hobby and for Orphek products with all of us!
*All photos taken from Takumi youtube channel video and proudly published here.
---
Orphek has other cool gadgets:
If you wish to read about/buy our Orphek Coral Reef Aquarium Lens Kits:
If you are a distributor, shop, online shop, Public Venue we are ready to take your order!! We have stock! Don't miss the opportunity!