Orphek Aura High End Acrylic Mounting Arms for OR LED Bars
Aura is the state of the art of all Orphek's mounting solutions designed specifically for the installation and positioning of Orphek OR LED Bars only.
Orphek Aura has our brand's technology, quality and conceptual design upscaled to the highest level of technological development and novelty.
Made entirely of one block of acrylic, Aura has outstanding strength, stiffness and optical clarity.
You will find our Aura versatile, anti-rust, heavily-built, multi-functional and really easy to install!
Aura is not only ultra modern, but extremely resistant and it can be also the ultimate gift for your fellow reefers!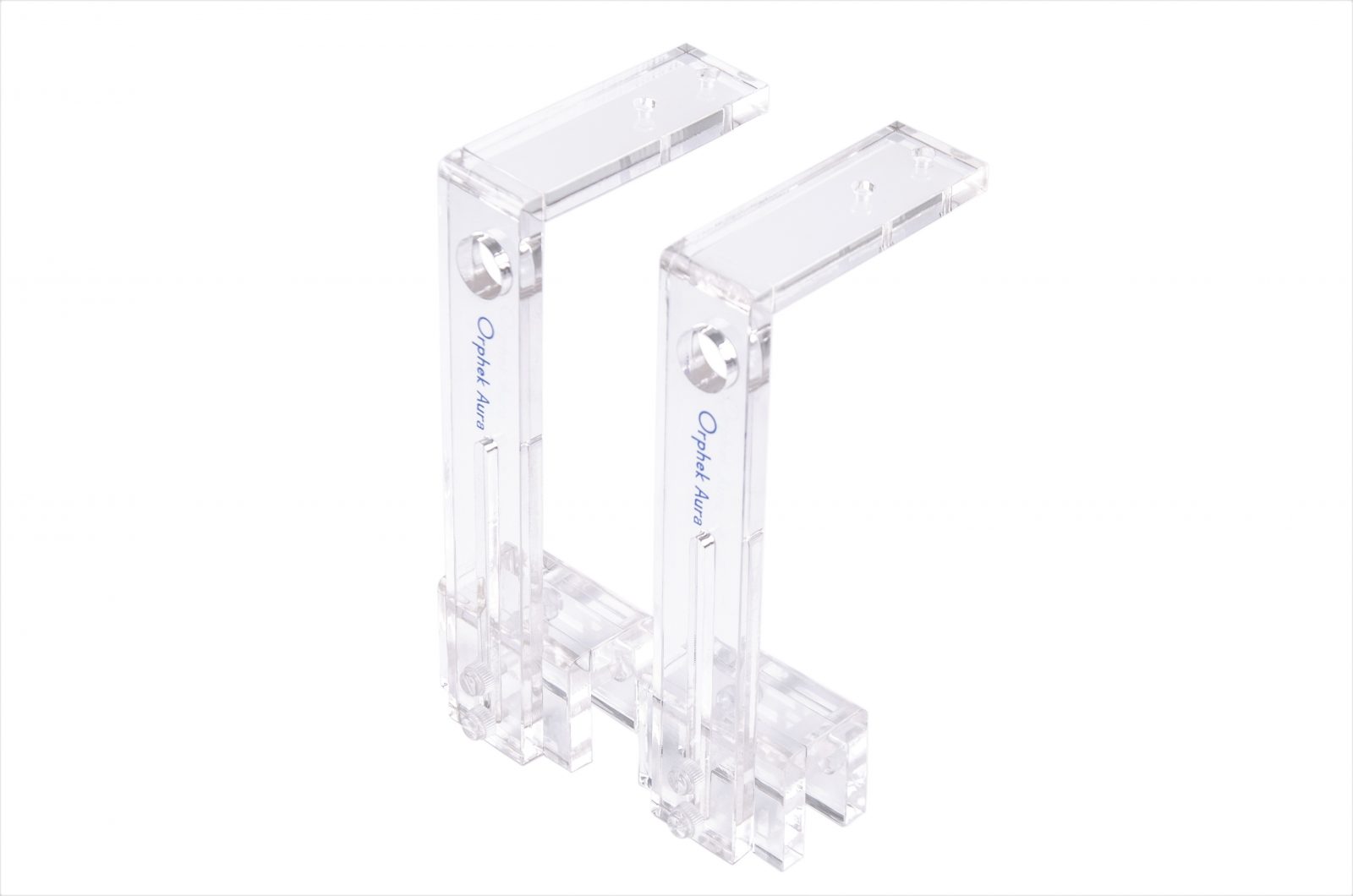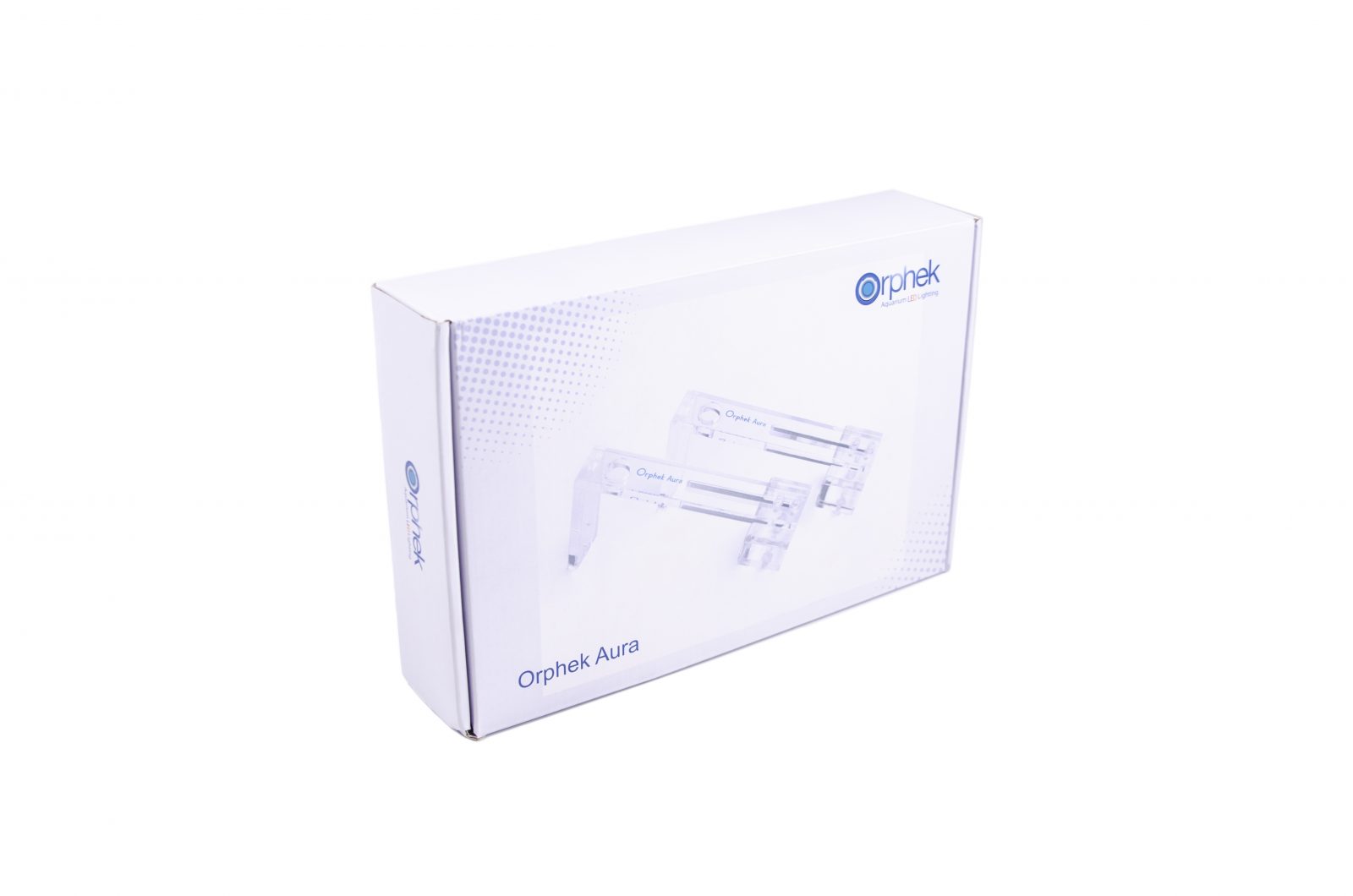 COMPATIBILITY
Compatible with OR/OR2/OR3 of LED Bar Lights (of all sizes)
Compatible with all sizes of aquariums as long as they are rimless glass tanks
VERSATILITY
Discreet sleek transparency that fits in any room with any kind of interior design
Easy to install, allowing easy cleaning and maintenance of your aquarium and your fixtures
LAYOUT
Mounts directly to rimless aquarium glass till 20mm/0.78 inches maximum
The transparent acrylic vertical mounting arms size is 235mm /9.25
Orphek took in consideration that there are endless sizes and layout of reef tanks in the market today so what is really awesome about these mounting arms is that you can set it accordingly to your needed hight, just taking in consideration that the water level gives you extra distance.
In a nut shell each person can install it according to his/her personal preferences; size of the tank; hight; corals needs; and PAR desired.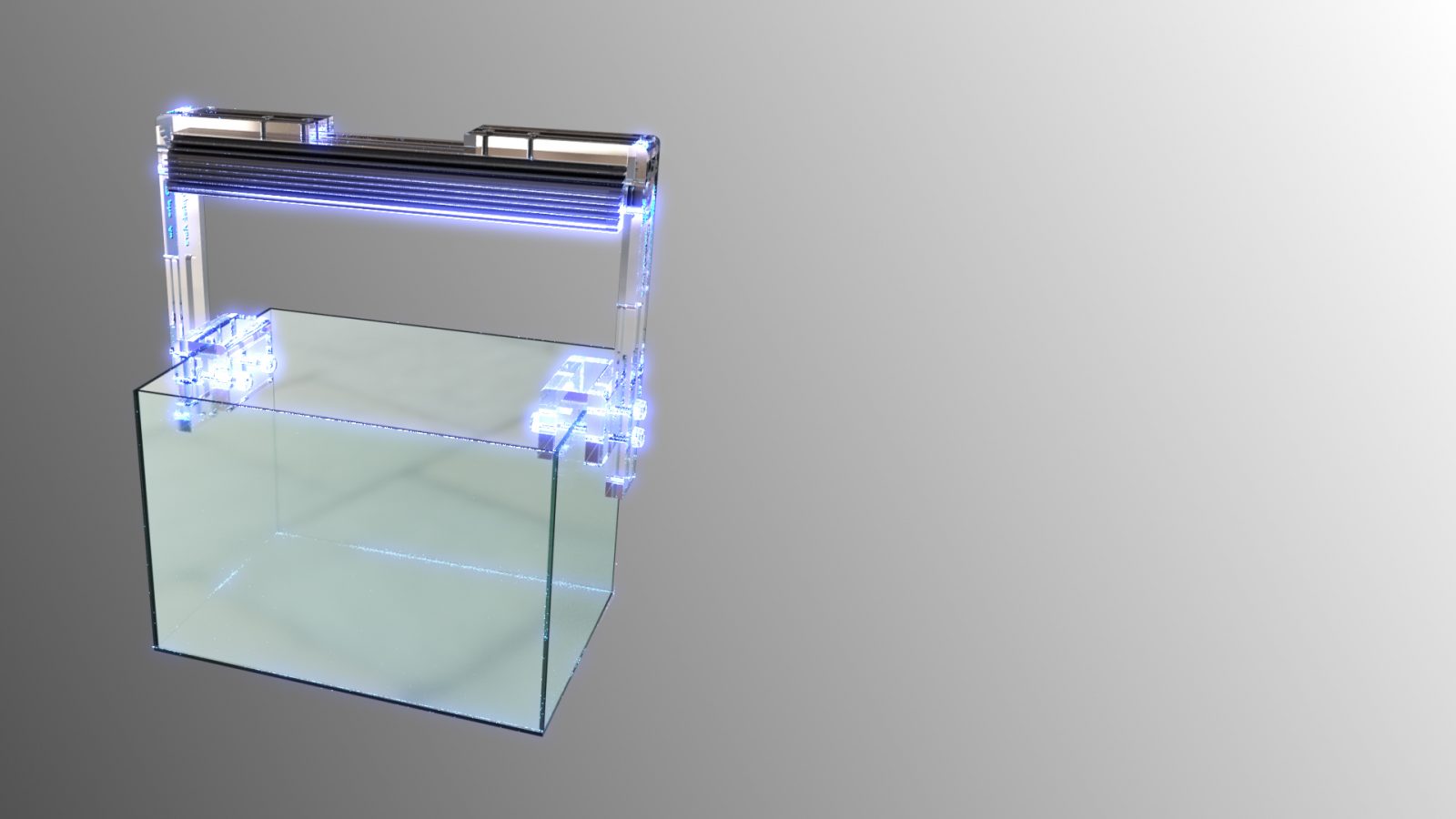 *IMPORTANT OBSERVATION:
DISCLAIMER
Orphek had specifically advised the standard heights that can be hanged by Aura Acrylic Mounting Arms.
Orphek has also specifically advised on the maximum thickness of aquarium glass that Aura can be attached to. Not only that, that it is designed specifically for rimless glass aquariums and to hang the Orphek OR LED Bars.
With all that said, please kindly be reminded that Orphek only warrant and is responsible for the product itself and not for the aquarium of clients or corals. Any damages resulting from the installation or use/misuse, inobservance of Orphek's advice regarding Aura is the sole responsibility of the purchaser.
What is the price?
Orphek Aura Fixing Bracket USD55$
Does the price include shipping?
Yes – Free shipping worldwide express door to door
Do you accept PayPal or Credit Card?
Yes – we will send you a PayPal invoice and you can pay with your PayPal account or credit card.
How can I Order?
Click : Buy Orphek Aquarium LED lighting
WHAT'S IN THE BOX?
2 transparent acrylic vertical mounting arms
2 transparent acrylic clamps
4 units of M4 16mm aluminum alloy screws
4 units of M6 16mm transparent acrylic screws
4 units of M6 25mm transparent acrylic screws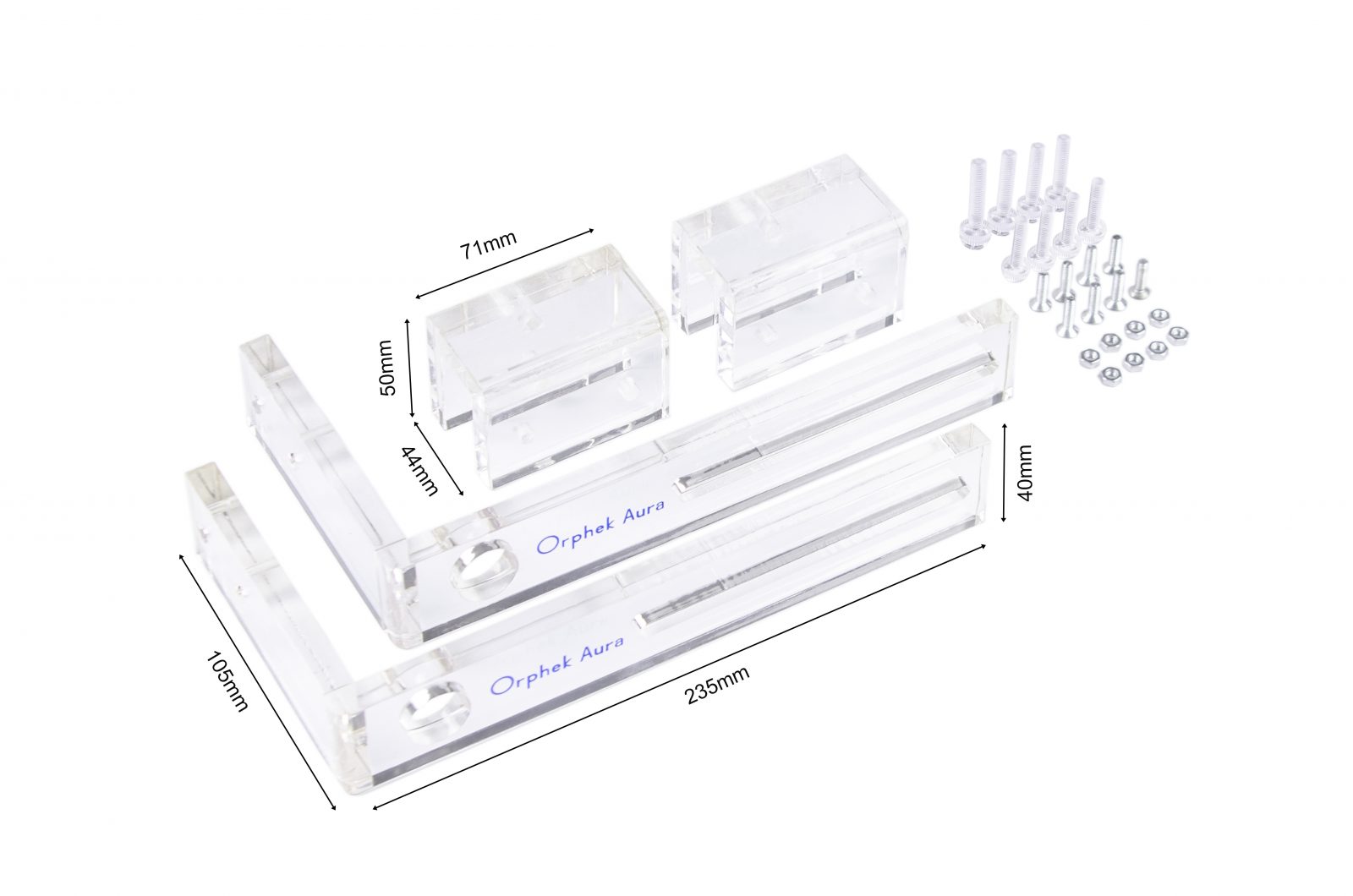 DIMENSION
Acrylic vertical mounting arms – 235mmx105mmx40mm/9.25×4.13×1.5 inches
acrylic clamps – 71mmx44mmx50mm/2.80'x1.73×1.9 inches
Package size – Length 305mmx Width195mm x Height 70mm/Length 12 x Width 7,67 x Height 2,75 inches
WEIGHT
Product net weight 0,55kg
Product + Package weight 0,82kg
Assembly your OR3 LED Bars & Atlantik today with your Orphek Aura today!
More Orphek's mounting solutions (For OR LED Bars and Atlantik V4 Series)
Orphek anti-rust Mounting Arm Kit