New 500G reef tank with Orphek Atlantik V4 Gen2 4k video.
This week Orphek brings an awesome video made by Tidal Gardens – a coral reef farm located in Copley, OH and supplier of high quality corals.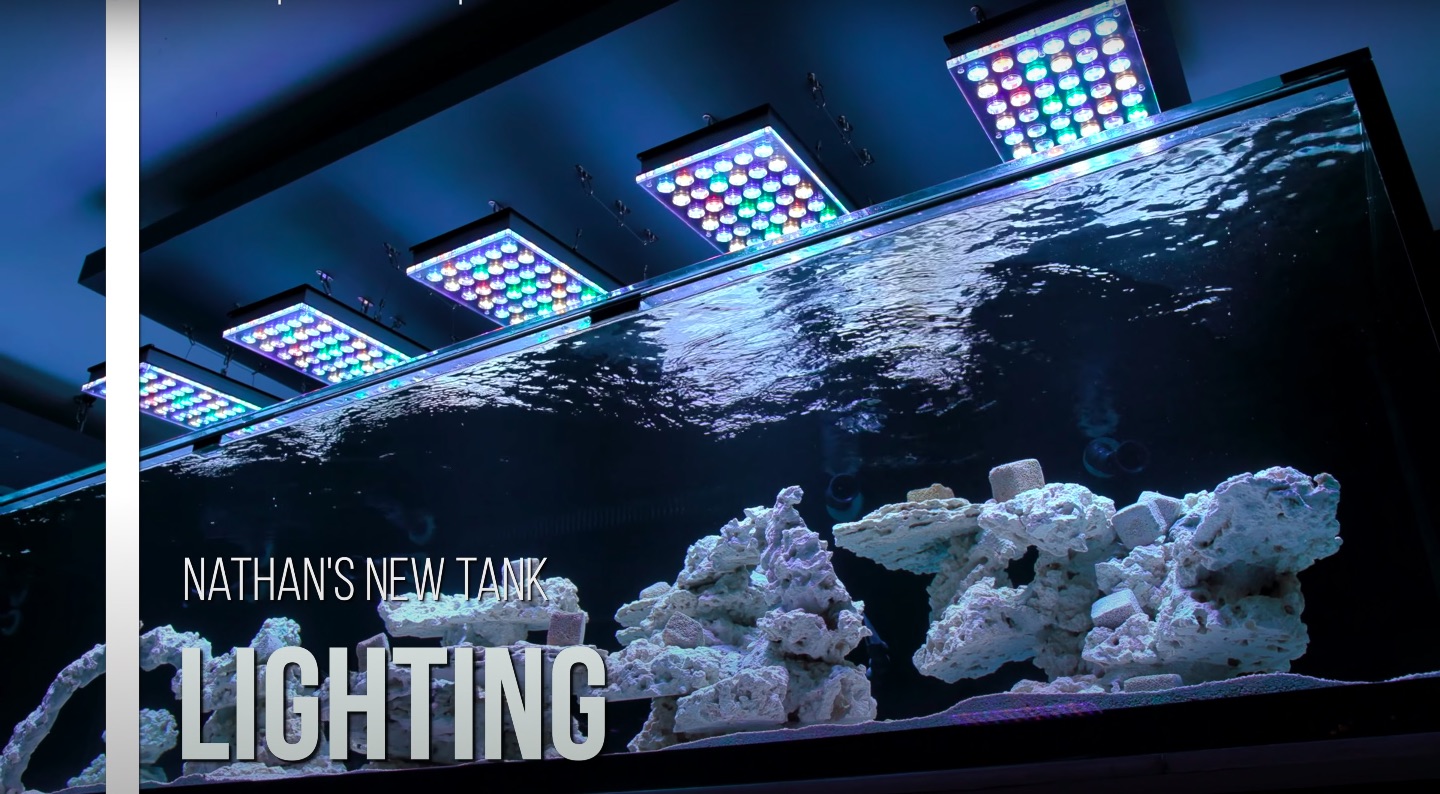 The video is a great because it is showing a brand new 400-500 gallons tank (9ft L x 40″ W x 26″ H) and a frag tank 60″ L x 30″ W x18″ H) in blank slate that later both will be filled with corals.
It shows everything you need to know about this project and most of all the lighting, that is provided by 5 units of our Orphek Atlantik V4 Gen 2 + 1 unit over his frag tank.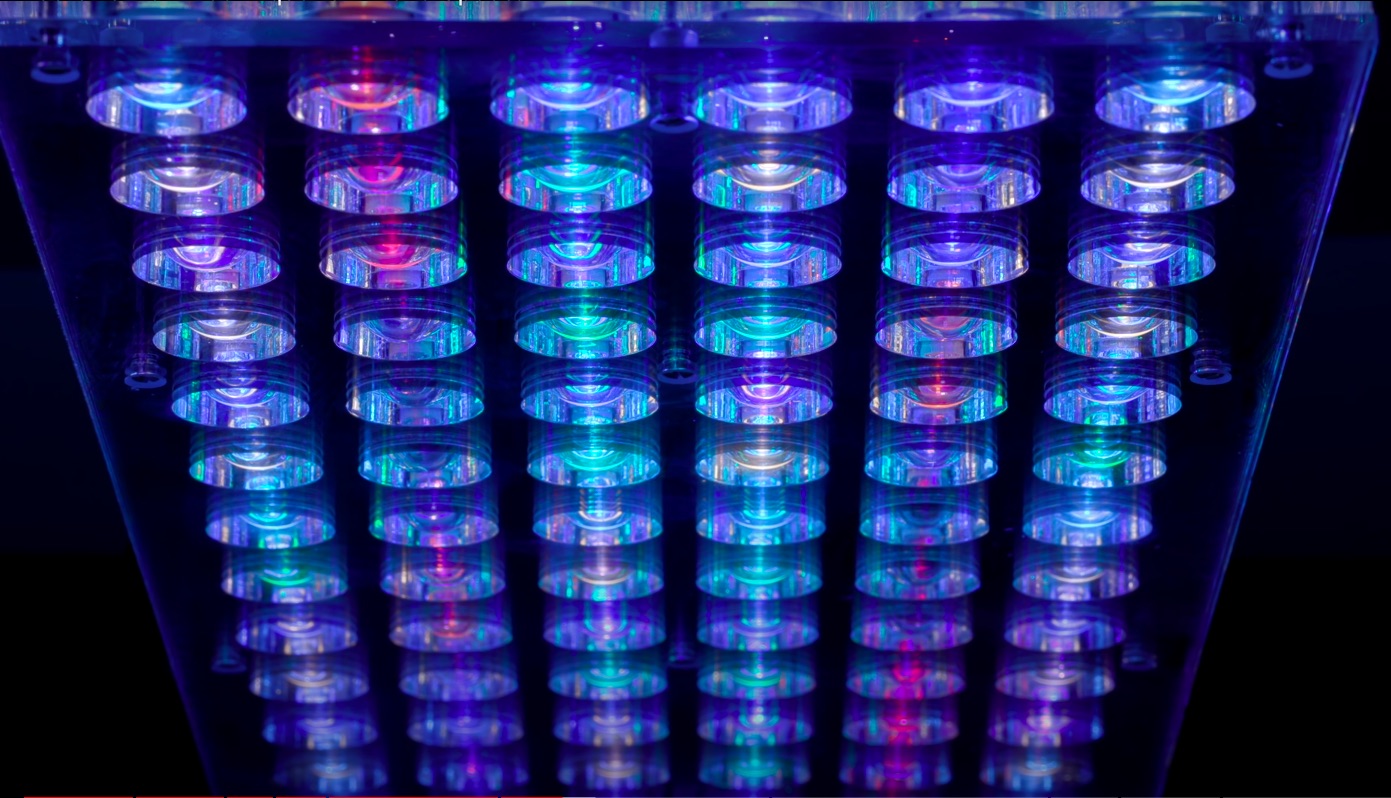 Watch the video at 4K!
Check out these awesome pictures!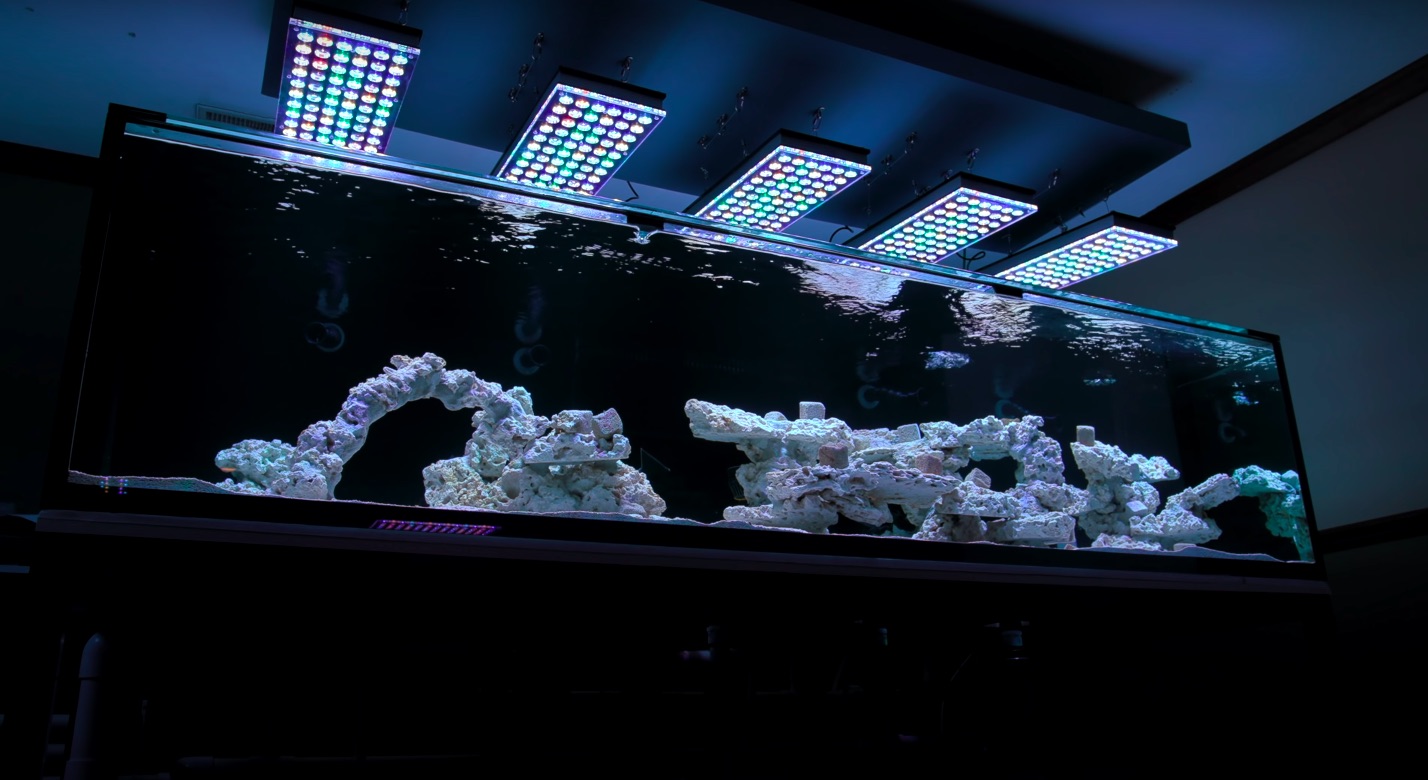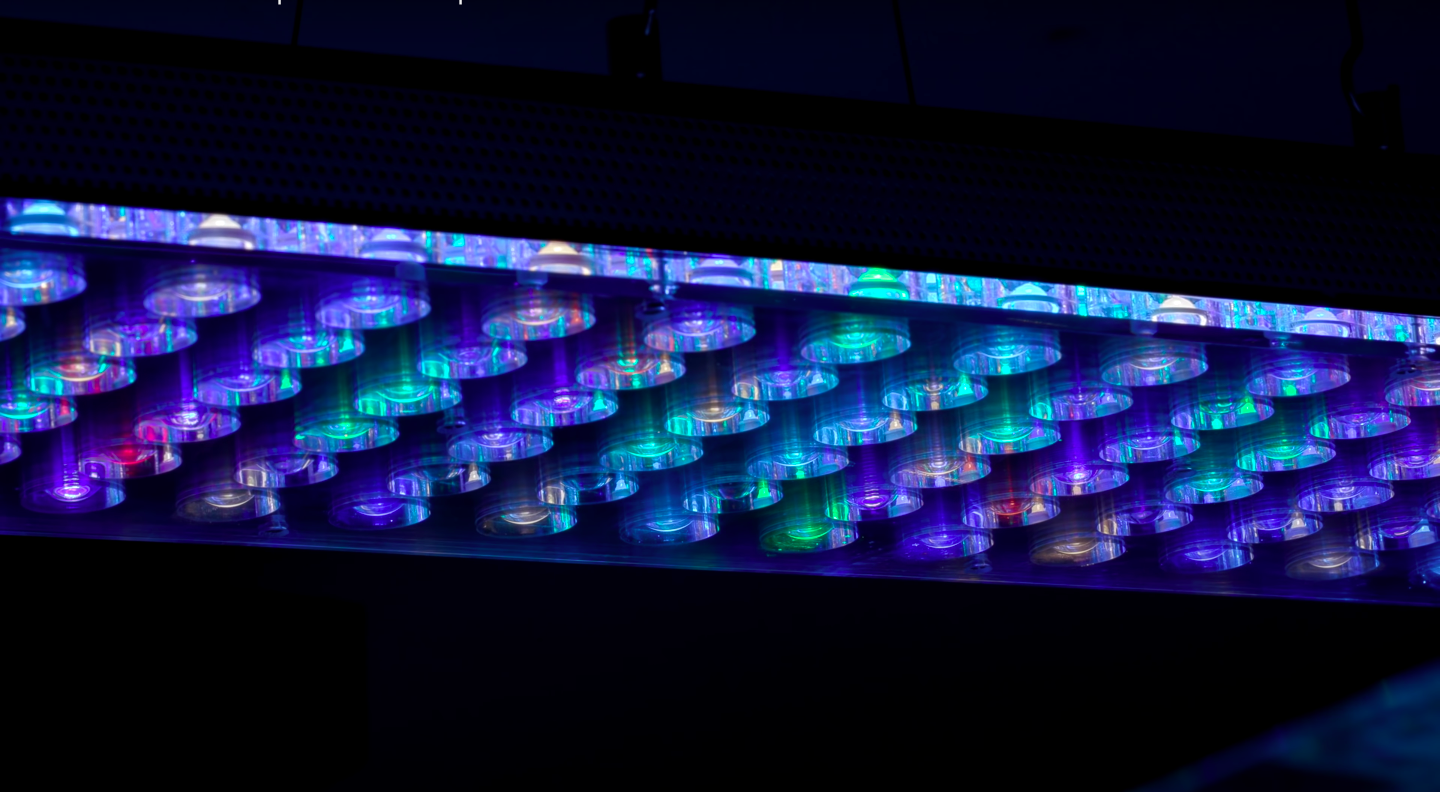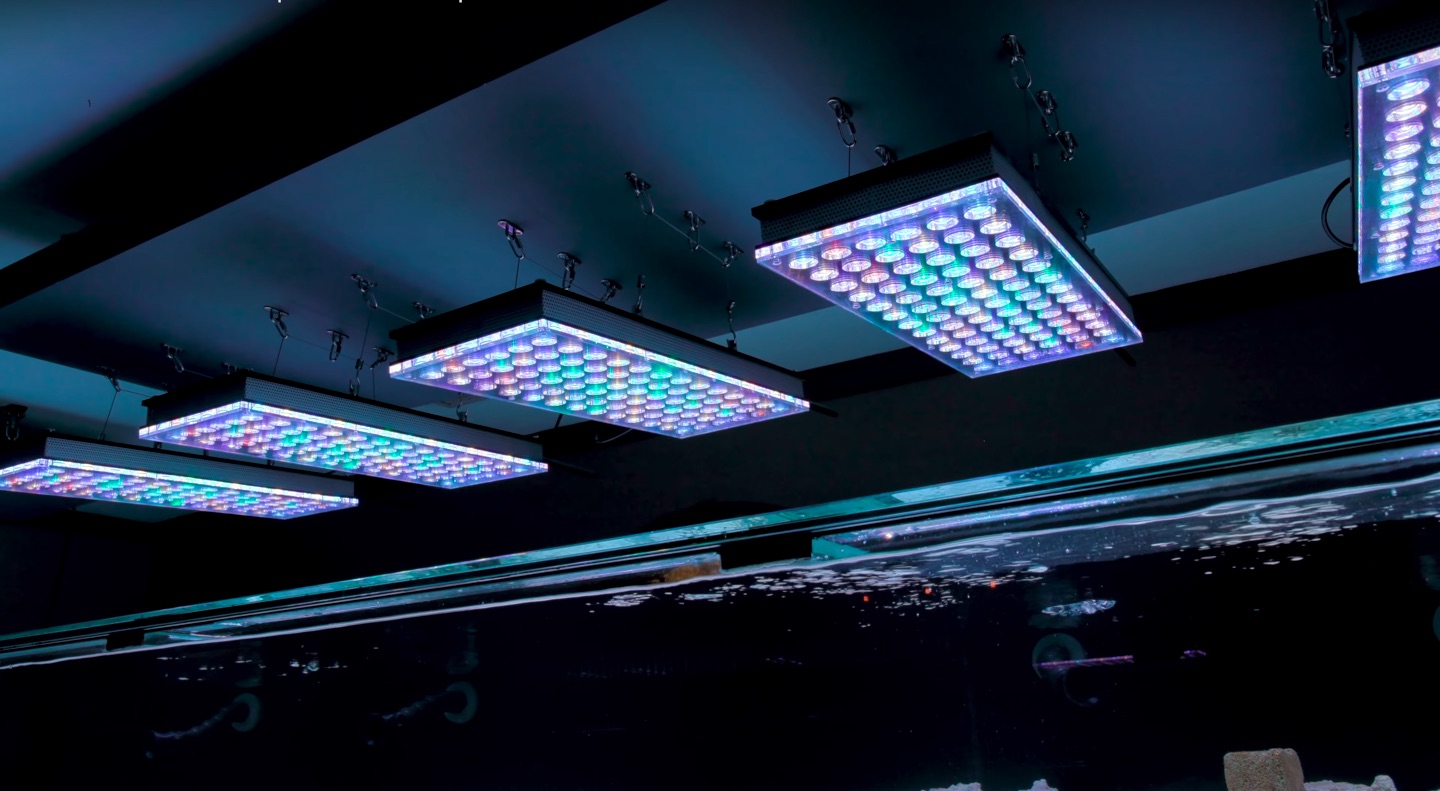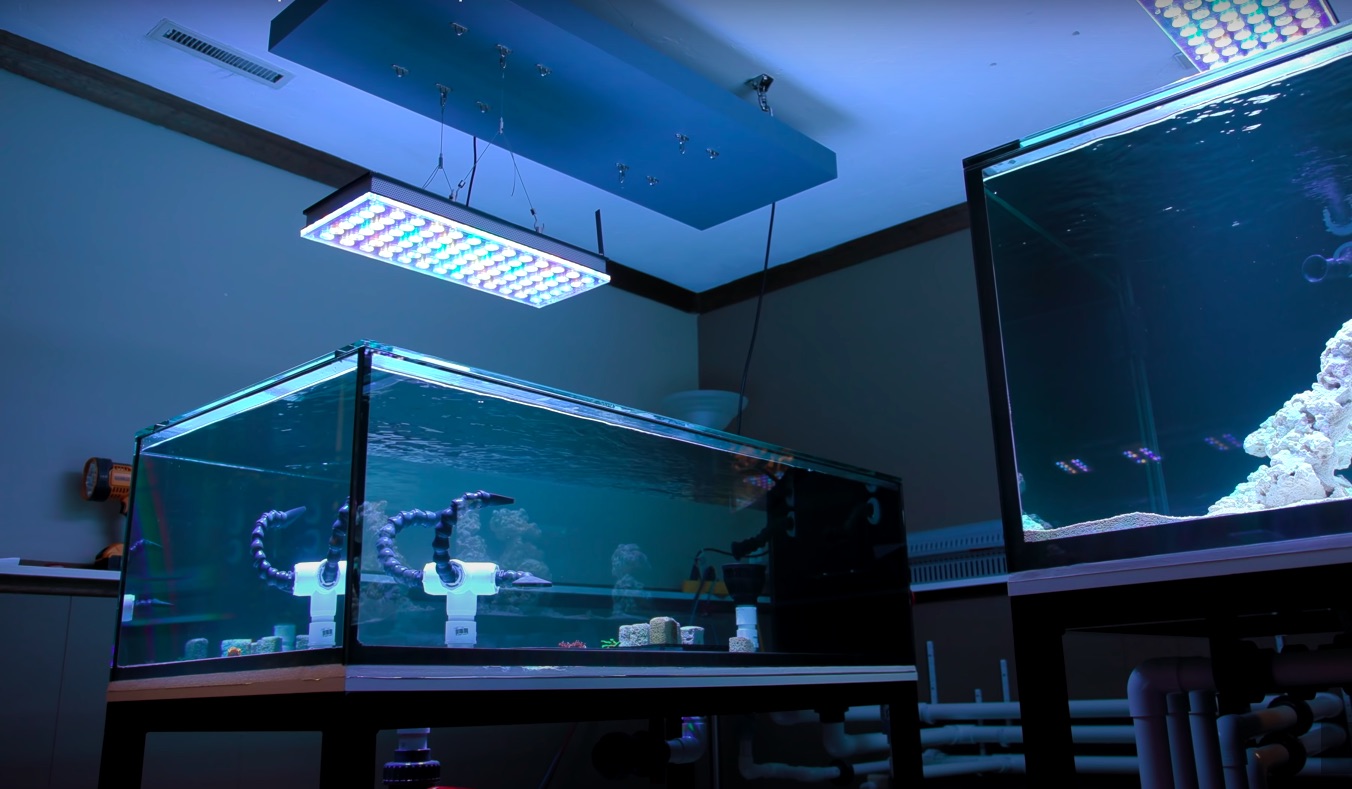 Watch our video to see everything you need to know about the Orphek Atlantik V4 Gen 2:
Still need to know more about this product?
For the company's 10th year celebration we decided to rebuild the Atlantik series from scratch while keeping the same overall look, almost the same spectrum, and same power.
Our new model 2020 comes with NEW LEDs! Orphek is worldwide recognized by being the leader in LED Aquarium lighting solutions capable of delivering products that provide perfect intensity/efficiency.
We already offered dual chip LEDs, but our NEW 2020 dual chip LEDs are even greater!
What does it mean?
It means you are getting newer customized high efficiency 5w Dual-Chip power LEDs that are even more technologically advanced, therefore more efficient!
Our new LEDs will last longer than the previous Orphek LEDs because we have improved its life span!! Running at 50% our new 2020 model 5w Dual-Chip advanced LEDs are more resistant to higher heat and it offers the highest PAR longevity with really minimum loss over the years.
Not only that, we have also improved internal lens to make sure you are getting the best Orphek LEDs!
Why the New ATLANTIK V4 Gen2 is the best product Orphek has produced today?
14 new types of custom made dual core LEDs in the nanometer range from 380nm to 850nm.
Renders most natural appearance to the tank form 10K to 50K
Provides enough RED and IR LEDs needed
Contains Full dimming capacity in all channels, 0-100% with progressive dimming.
Provides IoT technology & Free apps available
Gives the ability to control and program 200+ individual units!
Provides the best PAR/PUR per watt;
Highest Spectrum output
Highest efficiency power supply.
What else Orphek Atlantik V4 G2 is offering?
A LED light that is made of full body acrylic. Our light is not only solid and durable, but also beautiful to display.
A LED light that has a length of 24.21" (615mm), a width of 9.37" (238mm) and a height of 2.11" (53.6mm) .
A LED light that comes not with any driver, but with Mean Well driver (model HLG-240H-48A) – we give you what the market has best to offer!
A LED light that comes with a customized plug for your region.
A LED light that comes with a hanging kit with no extra costs.

PROGRAM/CONTROL/MONITORING (IoT) Connectivity & Monitoring
Built- in Wireless Worldwide Remote and Local programming, control and monitoring
Compatible with Wi-Fi/ 3G and 4G Internet connectivity
Compatible with IOS (iPhone and iPad) and Android (Cell and tablet)
Free apps available
Ability to program multiple Atlantiks individually, in groups or in unison.
Eight pre-installed programs/ unlimited custom programs and group programming.
Large storage with capacity for additional programs.
Sunrise / Sunset Full dimming capacity in all channels, 0-100% with progressive dimming.
Strong clouds / soft clouds
Demo Mode Color Change (Jellyfish Mode)
Remember that Orphek is the only company customizing spectrum for coral pop!
If you want to know more about it:
Best LED Light that make Coral Pop
Come check all about this product in our ATLANTIK V4 Gen 2 PRODUCT PAGE
More reviews:
One more thing…
WHAT ABOUT THE GATEWAY? IS IT NECESSARY TO PURCHASE IT?
YES! YOU NEED TO PURCHASE ORPHEK MASTER GATEWAY. With the Orphek Gateway2 you will be able to enjoy fast, out-of-the-box setup & the ability to control and program your lights from anywhere in the world where internet access is available.
Check out Orphek's Accessories!
Coral Reef Aquarium Lens Kit – Orphek Coral Lens Kit for smartphones is the latest and coolest Orphek gadget designed specifically for photography of corals and aquariums.
AZURELITE 2 Blue LED Flashlight – The Next Generation – The coolest Orphek gadget designed specifically for coral night feeding, colors & health checking and illumination.
Orphek (IoT) Master Gateway2 – to connect your Atlantik V4, Atlantik Compact (Gen 2 ) and your Amazonas 960 unit(s) to the ethernet & internet.
Anti-rust Aquarium Light Mounting Arm Kit – Orphek anti-rust Mounting Arm Kit is designed specifically for the installation and positioning of Orphek Aquarium LED illumination fixtures.
Universal Fixing Bracket Kit – Orphek Universal Fixing Bracket Kit is designed specifically for the installation and positioning of Orphek Aquarium LED illumination fixtures.
---
*All screenshots and images were taken from their video and belong to Tidal Gardens.
We would also like this opportunity to thank Tidal Gardens and Nathan for letting Orphek share this tank in our website.
About TIDAL GARDENS in their own words:
"Tidal Gardens is a coral reef aquaculture business located in Copley, OH. Through propagation, we supply high quality aquacultured hard corals, soft corals, mushrooms, polyps, zoanthids, and gorgonians to reef aquarists with little to no impact on the natural reefs.
The goal of Tidal Gardens is to offer the highest quality corals to those seeking a piece of that world without destroying it. We hope to instill a deep appreciation for the natural reefs and help develop a self sustaining hobby that no longer requires the collection of fish and corals. We sell corals locally on an appointment basis as well as online through this website".
If you also want also to share your passion for the hobby and your tank please contact us!