Today we are bringing our clients reviews of the Atlantik V4 Gen 2
It is a great opportunity to see unboxing of Orphek products; learn a bit about how we render customer service; and see neat tank layouts.
Unboxing the Atlantik V4 Gen2 – 2020 model
Thanks Tommy Yeager for the lights. They both made it have been tested. Now to get them home and over the tank once this covid19 crap is done. Ordered on March 26th got them April 19th not bad with all the border issues and coming from China to UAE. If you need or want Orphek Tommy is the man to get them for you. (By Harvey Ray Ash)
Shout out to Tommy Yeager again for hooking me up with this badass setup!! After 5 different countries and 4 US states its here. Here's some shots shortly after install on my lagoon 25g. Still have some cleaning up of the wiring. It's amazing how much more polyp extension I already see from my sps!! (Gabe Surges)
It is true! Orphek made and it is still making a huge effort to assure its clients that all products purchased would be delivered as fast as possible.
As you all know logistic companies doing shipments world wide has been facing many challenges. Not only with the shutdowns, but also the an unprecedented surge in online orders that's causing delivery delays.
As per the production, Orphek partners and suppliers were and still are very cooperative trying to continue to help Orphek demands and standards.
Upgrading the lights
Testimonial
"I've been running Orphek Atlantik V4 Gen 1 upgraded to Gen 2 for almost a year now. Light's worked perfectly for me, and the coverage and par has been outstanding. Currently running them at only 30% mounted 10 inches above a 24 inch deep tank and growing Acros, montis, LPS, and Softies really well. Been happy with them, and my experiences with customer service has been great.
I'm going to be following this thread to see all the different reefs lit by Orpheks". (MattJs via reeftoreef)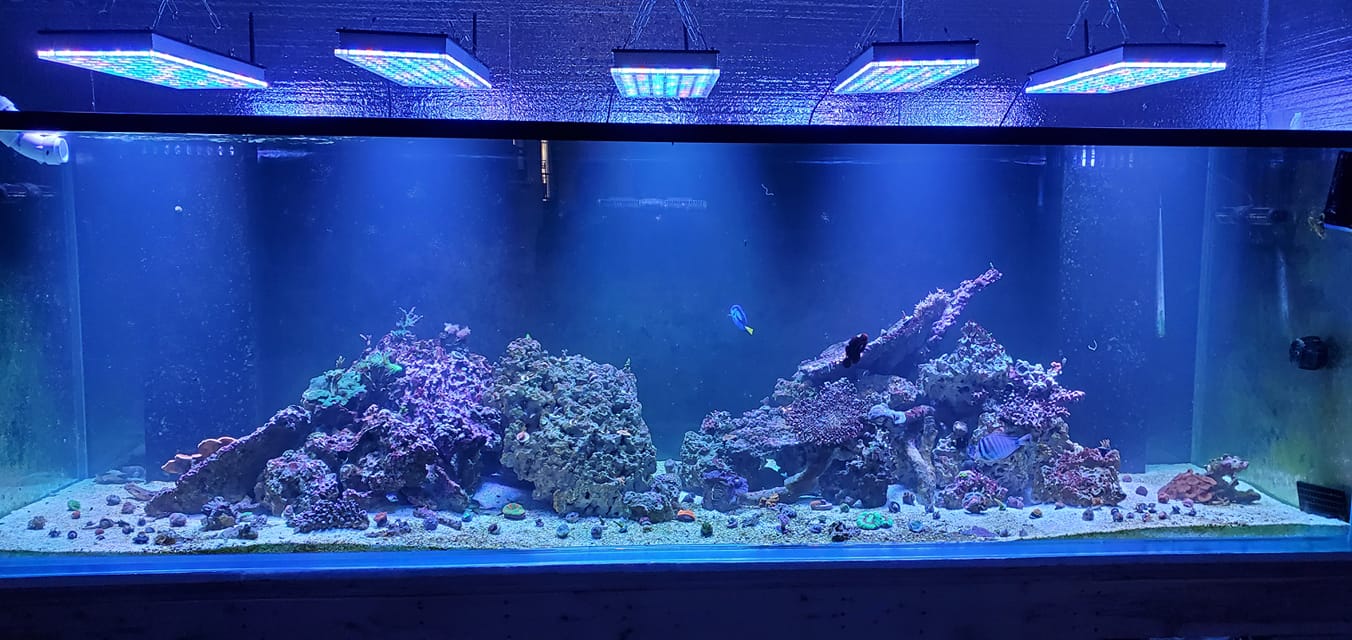 Just upgraded from 3 V4s to 5 on my 10ft x 3ft x 3ft mixed reef. Overall I'm pleased with the upgrade. Got to say Orphek lights are my favorite light I've owned so far. (Chris Stover)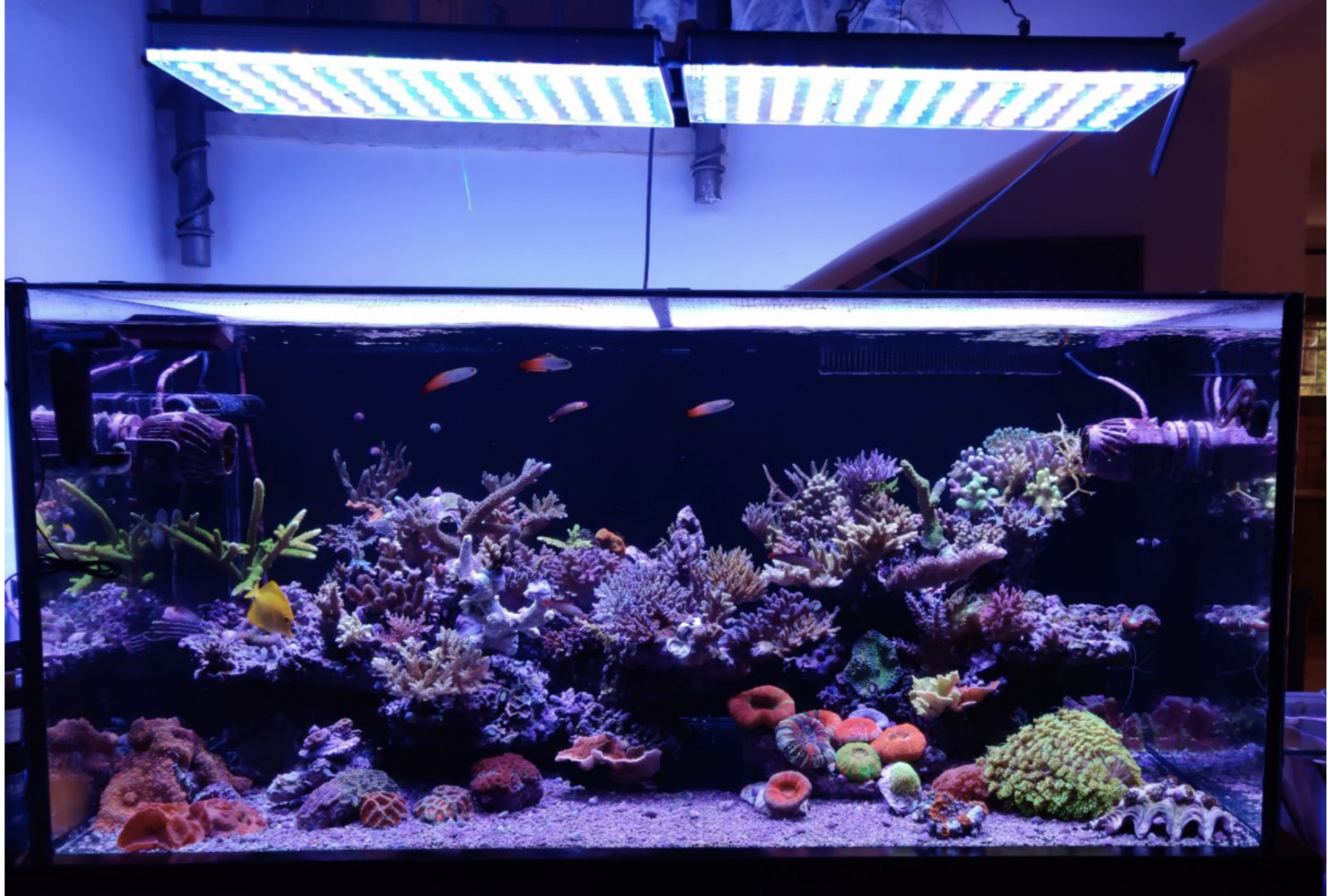 My 150 gal tank with 2 Orphek Atlantik V4. I upgraded from V3. Tank is 8 month old, SPS dominated. Planning on adding 2 OR 3 Blue for best performance. (Moshe Cohen via reeftoreef)
It is true! Orphek products are built to last. Orphek Atlantik fixtures offer UPGRADE possibility. That means that you will use the same body over and over again!
While most lights are dumped after their warranty period or within a short period of time, Orphek lights components can be upgraded or replaced, therefore together with us you will help to reduce WEEE!
Clients are not just clients! They share their stories with us!
A small story of a great tank! We asked Sdot to share here in our website his personal reef story!
Parameters: 240 Gallon Aquarium by Planet Aquariums 72.5L X 30.5W X 25H. The aquarium was installed by Aquarium design group in Houston, Tx. Sump was assembled by Advanced Acrylics for total system volume of 305 gallons. The reef is illuminated by 4 Orphek V4 Gen 2, with supplemental shimmer effect from two kessil A360X.
The system is a transfer from a 2 year old 150 gallon setup, and is sps dominant of various species of Acropora, Montipora, Millepora and Stylophora colonies. I also have 2 groups of sea anemones, both hosted by clownfish. In my colorado sunburst bubbletip, which has split more than a few times; its currently hosting a pair of orange skunk clownfish. The purple Magnificent Sea Anemone is hosting a pair of Ocellaris clownfish.
I've been in the hobby for over 10 years and love the progress of technology. Im a tech head and anything I can buy to automate the managing of the aquarium is a win for me. The system uses Apex for all of the day to day functions and water testing of main elements.
I dose ATI essentials, so water changes aren't always necessary with this program; but I change a very small percentage of water as a refresh of unknown elements. I send ICP tests every few months.
Personal touch: My mom is the reason I am a fish keeper today. She bought me my 1st aquarium when I was a little boy, after she was sick of me using her Tupperware to keep crayfish and any other aquatic life I could find. (Sdot via reeftoreef) – Orphek: Thank you mom for initiating your son in the hobby!!
It is true! Orphek clients are definitely our most important assets, therefore we are 100% committed to their satisfaction. We invest customer assistance efficiency because our clients have real value! That is why we reach them to learn with their life stories and experiences!
I'm seeing amazing growth and color in 2 months after witching from radions. So glad I went with these lights. However, I'm thinking about adding a 3rd compact to my 525xl. Anyone hear of any upcoming sales? (Matt Webber)
Great Orpheks over my tank.Thanks Tommy tom@orphek.com (Bo Engelquist)
In this opportunity we would like to thank Harvey Ray Ash, Gabe Surges, MattJs, Moshe Cohen, Sdot, Matt Webber and Bo Engelquist sharing with all of us their reef tanks and reviews and for authorizing Orphek to post it all here.
We think you will also like to see great reviews about our Atlantik V4 Gen2 if you missed these posts:
---
One of the greatest pleasures of our company is the fact that Orphek staff is in close contact with its clients. That gives us the opportunity to follow and share the development of our client's corals over the years. It is also great to receive their feedback on our products and service.
We would like to invite you to browse our FACEBOOK GROUP, our INSTAGRAM or website and participate with your Orphek experience.
Let us know about your tank and share it with many other hobbyists!
Sharing is very easy! All you have to do is to send us the basic information about your tank, usually starting from the beginning (when you started your tank), what are you running in the tank, the living creatures you have in your tank and of course pictures of the tank and of your corals. We also would like to have pictures of our lights above the tank 😉
Please send to contact@orphek.com
We really hope you will find some time to send us your info so we can publish right away!
Thank you in advance,
ORPHEK TEAM