Find out how many units you need to cover your tank and how to set the Atlantik V4 Compact Gen 2 for best performance according to Bulk Reef Supply
This last week Orphek Atlantik V4 Compact Gen2 featured in the BRStv Investigates video series, which is according to them, "an ongoing exploration of popular reef tank theories, methods and equipment".
In these videos BRS team creates experiments in the BRS lab and share the results they found about a variety of saltwater aquarium topics.
Click on the link if you missed Testing the Orphek Atlantik V4: Is panel style LED lighting the best option? | BRStv Investigates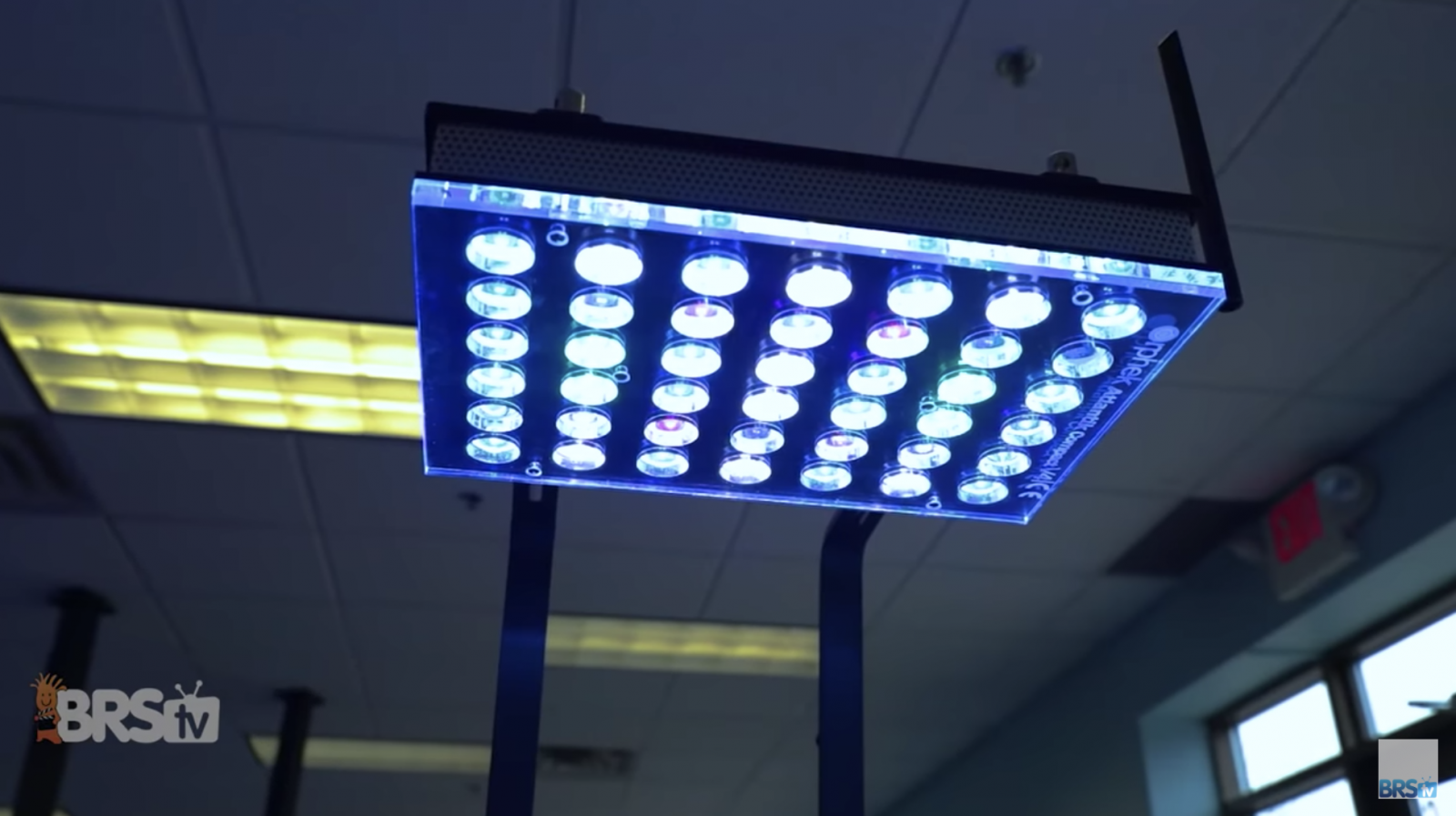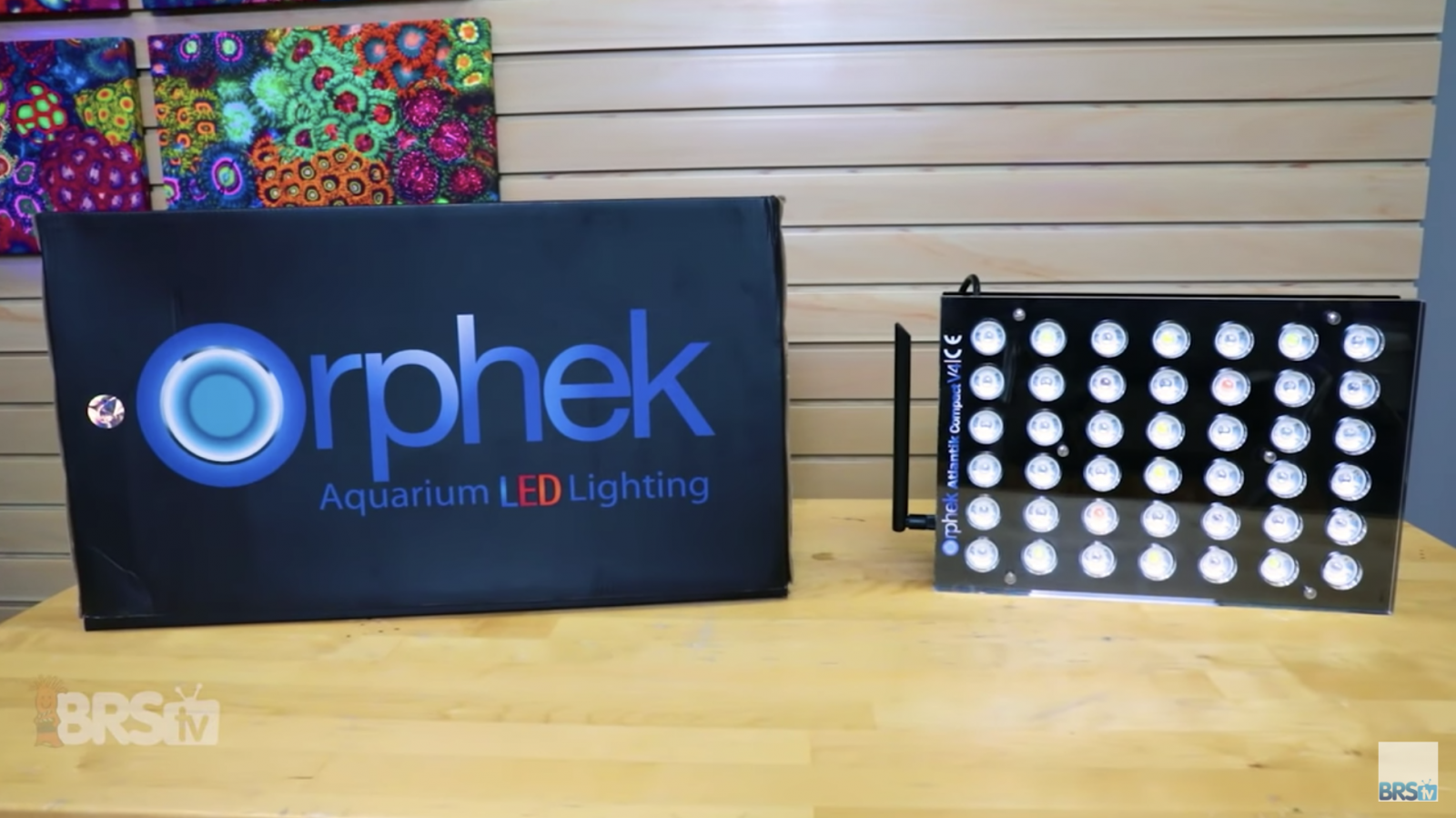 Bulk Reef Supply chose this time our Orphek Atlantik V4 Compact Gen 2 LED light and puts it through a series of tests to find out:
Exactly how many units you need to cover your tank
How to mount and space the unit(s)
BRS recommended light settings for spectrum
Comparation of the output of a T5 only light
PAR measure to find out that our LED can sufficiently light your tank for optimal SPS coral growth
So to answer the big question "IS BIGGER BETTER?" you will have a 13 min full video review and testing of our Compact version of the Atlantik V4 Gen2!! Don't miss this amazing opportunity to fully understand this fixture and how it substitutes a set of T5 lights over LPS, SPS and mixed coral tanks.
Mounting Hight & Space
Two tanks were chosen. The first one is a predominately LPS tanks and a second one is a completely filled tank with mature SPS and acropora corals.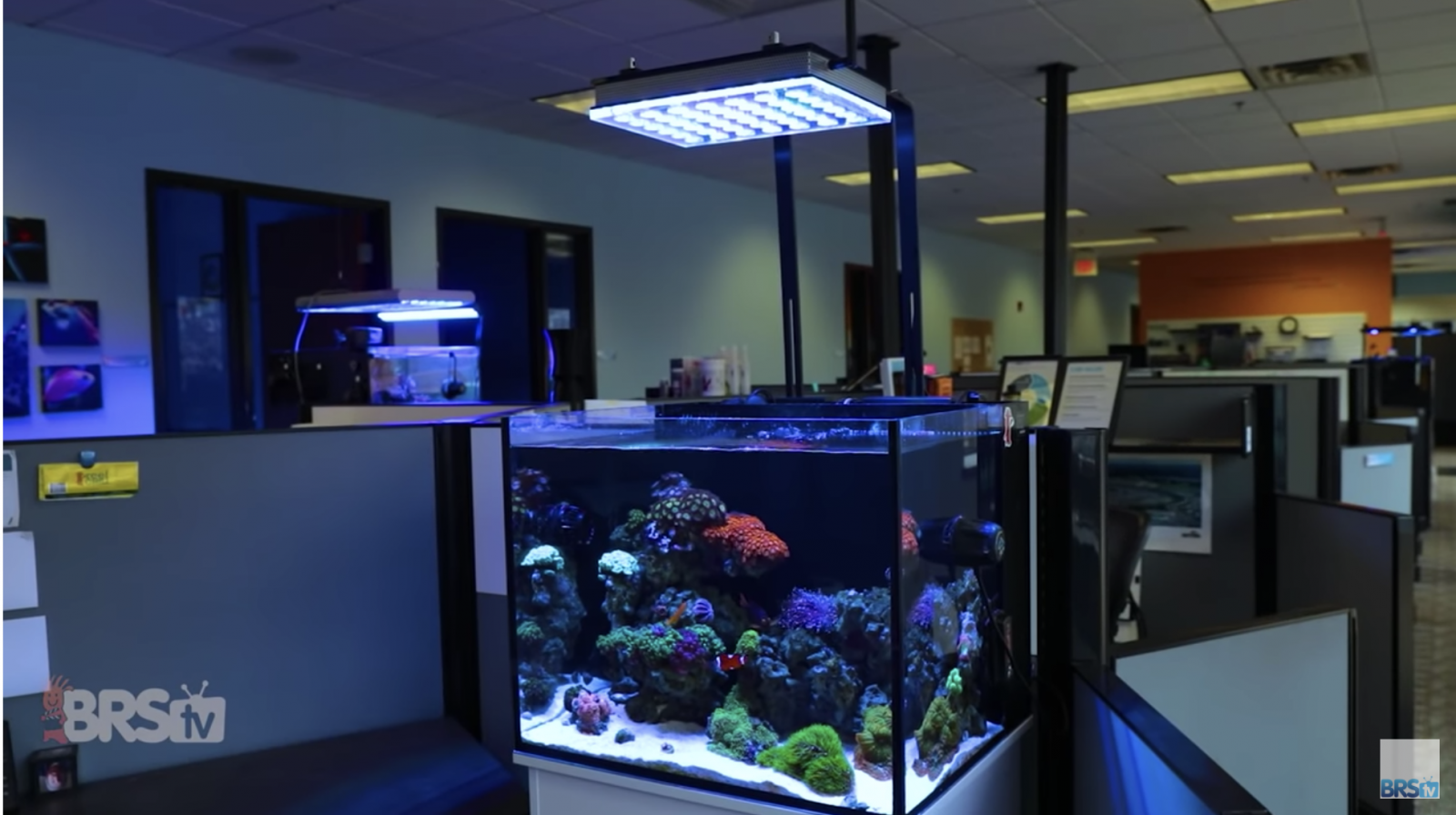 BRS recommends one single Orphek Atlantik V4 Compact Gen2 for a 2f X 2f 60 gal cube tank, but if you want a larger tank, 2 units are recommended.
They started with 6″ over the water and they went up, inch by inch, bringing the light up to 16″ where they found the recommended hight.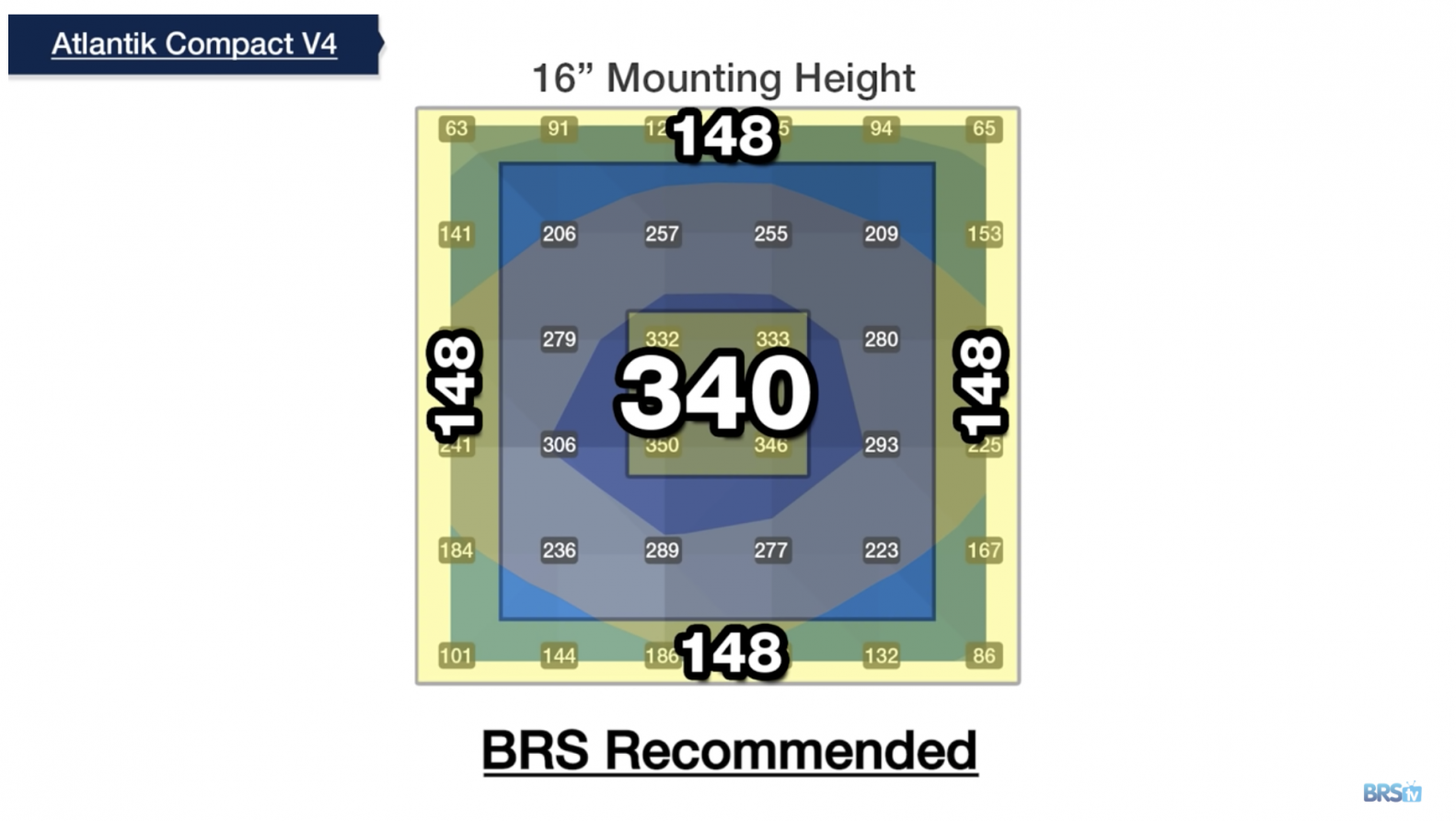 For 4 foot 120 gal tanks you are going to need more than 1 unit of our Atlantik V4 Compact Gen2.
BRS tested not only the hight, but also the recommended distance between 2 light units and spacial optimization.
As you can see in the screenshot below the recommended distance is 13″ / 22″ / 13″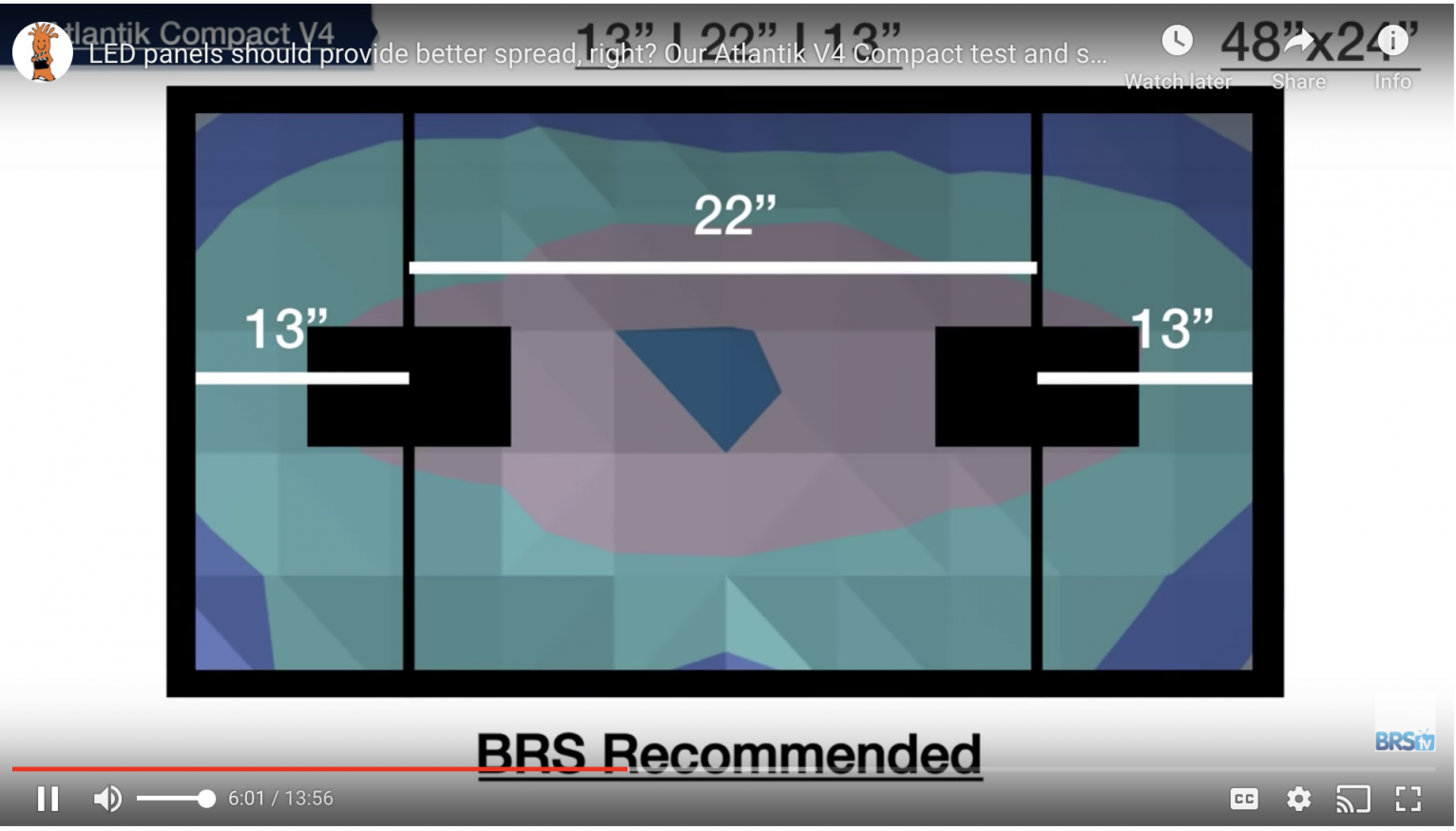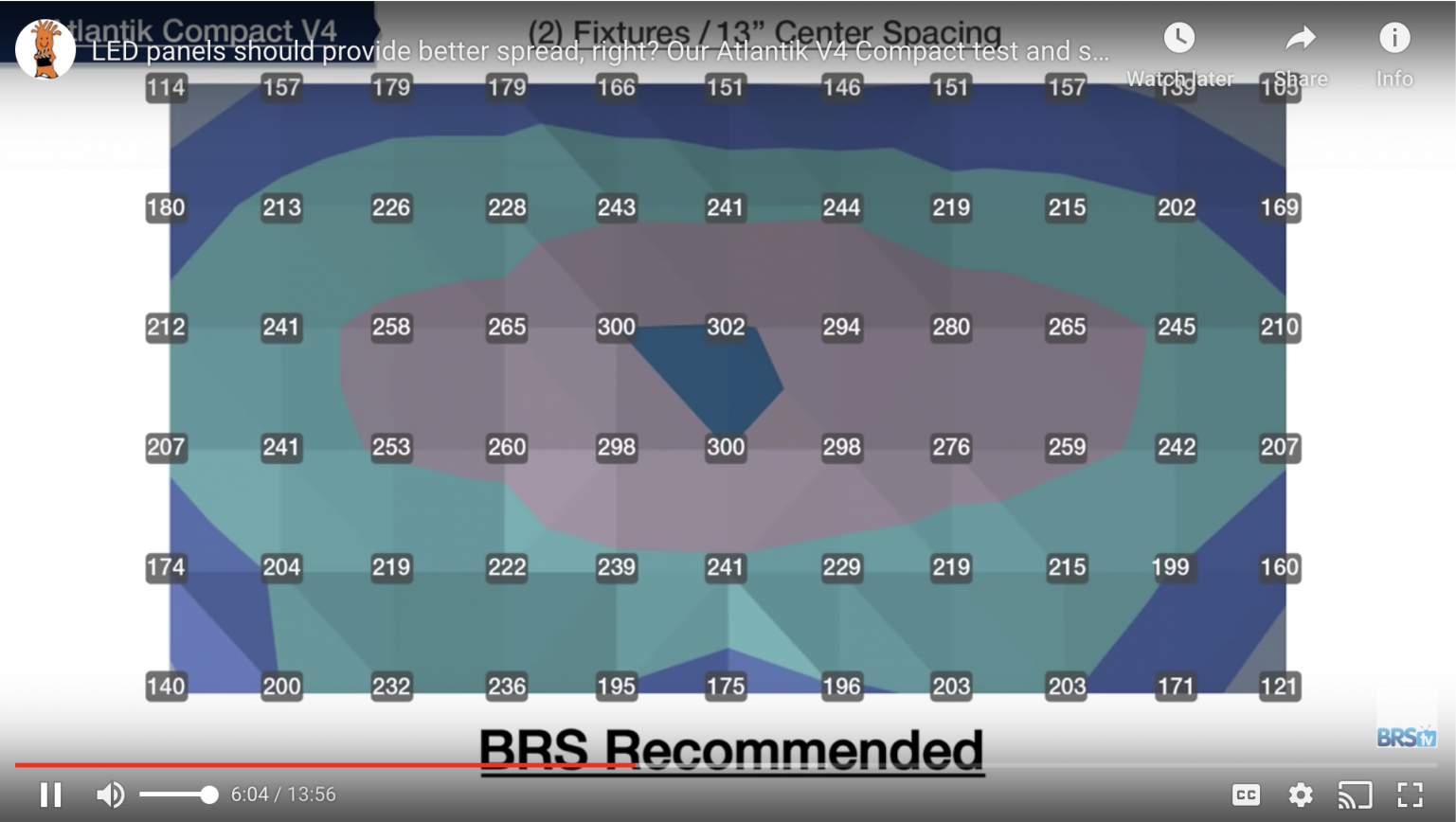 For the same tank, but with dominated SPS corals BRS suggests 3 units of our Atlantik V4 Compact Gen 2 at the following layout: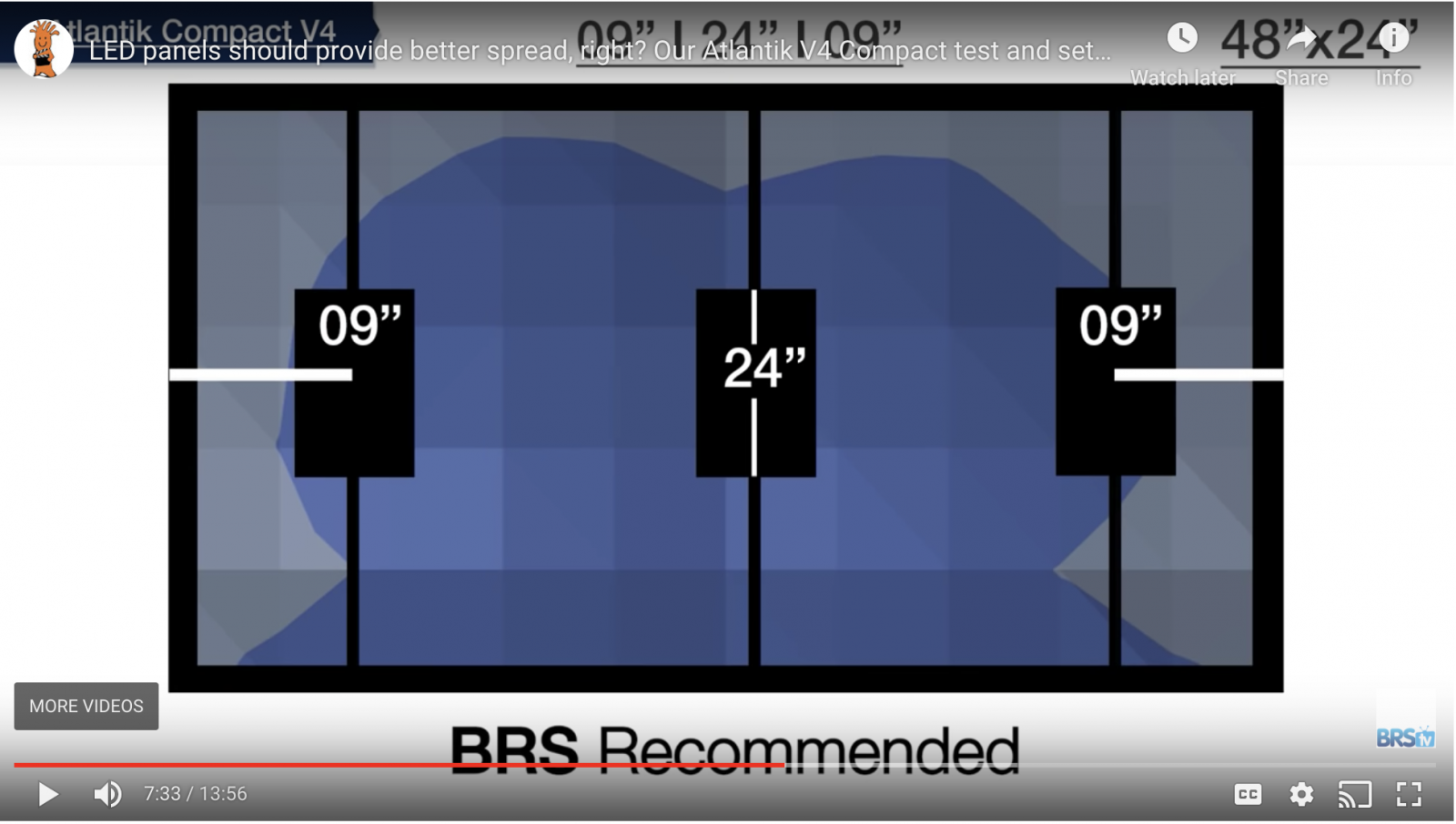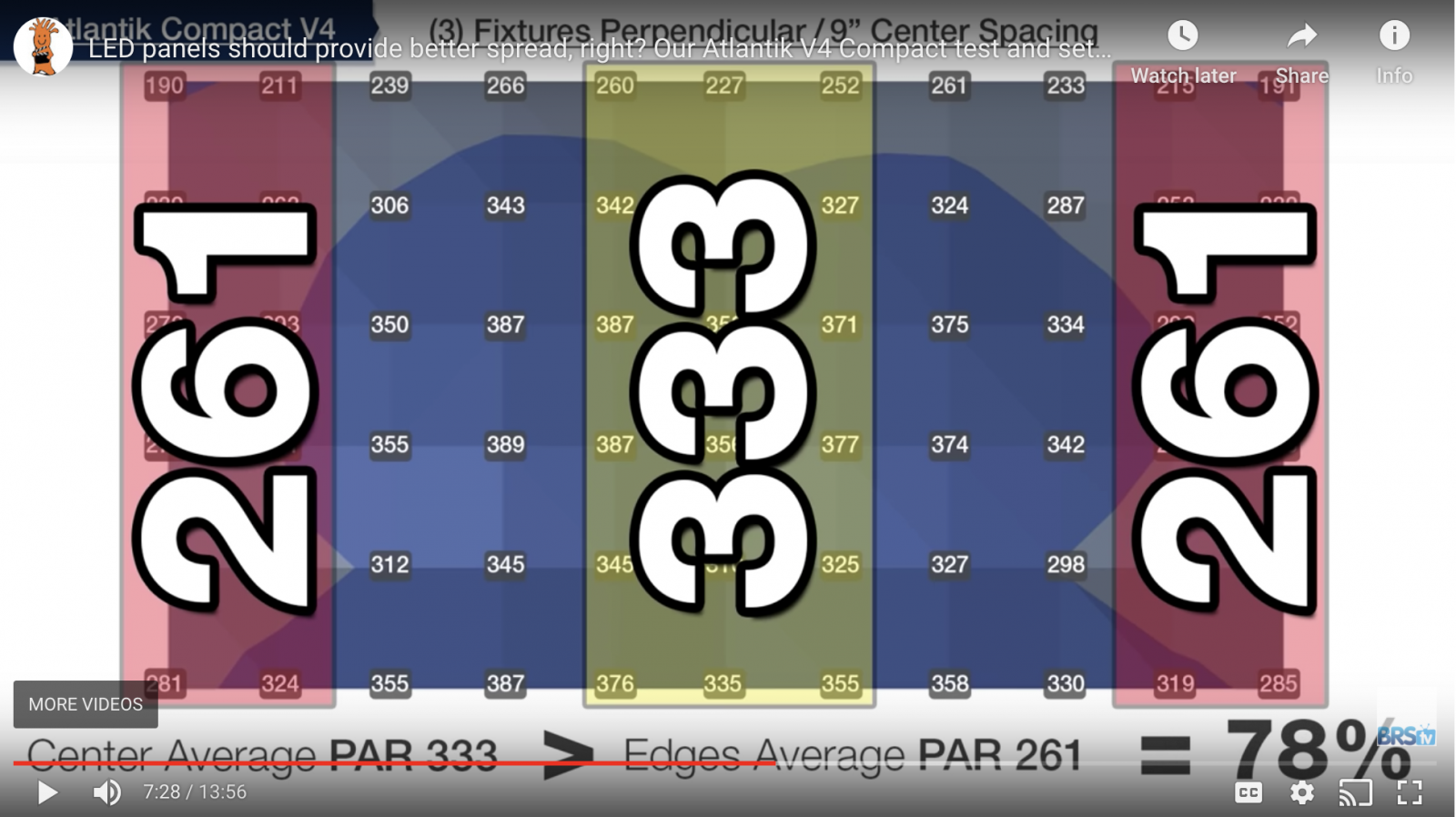 LED SPECTRUM
Our Atlantik V4 Compact Gen 2 fixture comes with the following LEDs spectrum for Optimal Coral Growth Color Pop & Health:
New 42 customized high efficiency 5w Dual-Chip power LEDs – total of 84 individual LEDs.
New 14 different types of Dual chip wide range LEDs. 380nm UV to 850nm Infra red*!
First company to introduce the Infra red 850nm!
New Spectrum for better coral growth, color and health.
Four separate control and programming channels.
*There are TWO LEDs that don't seem to be ON and FOUR that seems to be dimmed, is this normal? YES – these LEDs are Infrared 850nm and UV 380nm- meaning that they are the type of lights of shorter or longer wavelengths that doesn't excite our eyes' receptors — Therefore we can't see anything beyond (infrared) or violet (ultraviolet)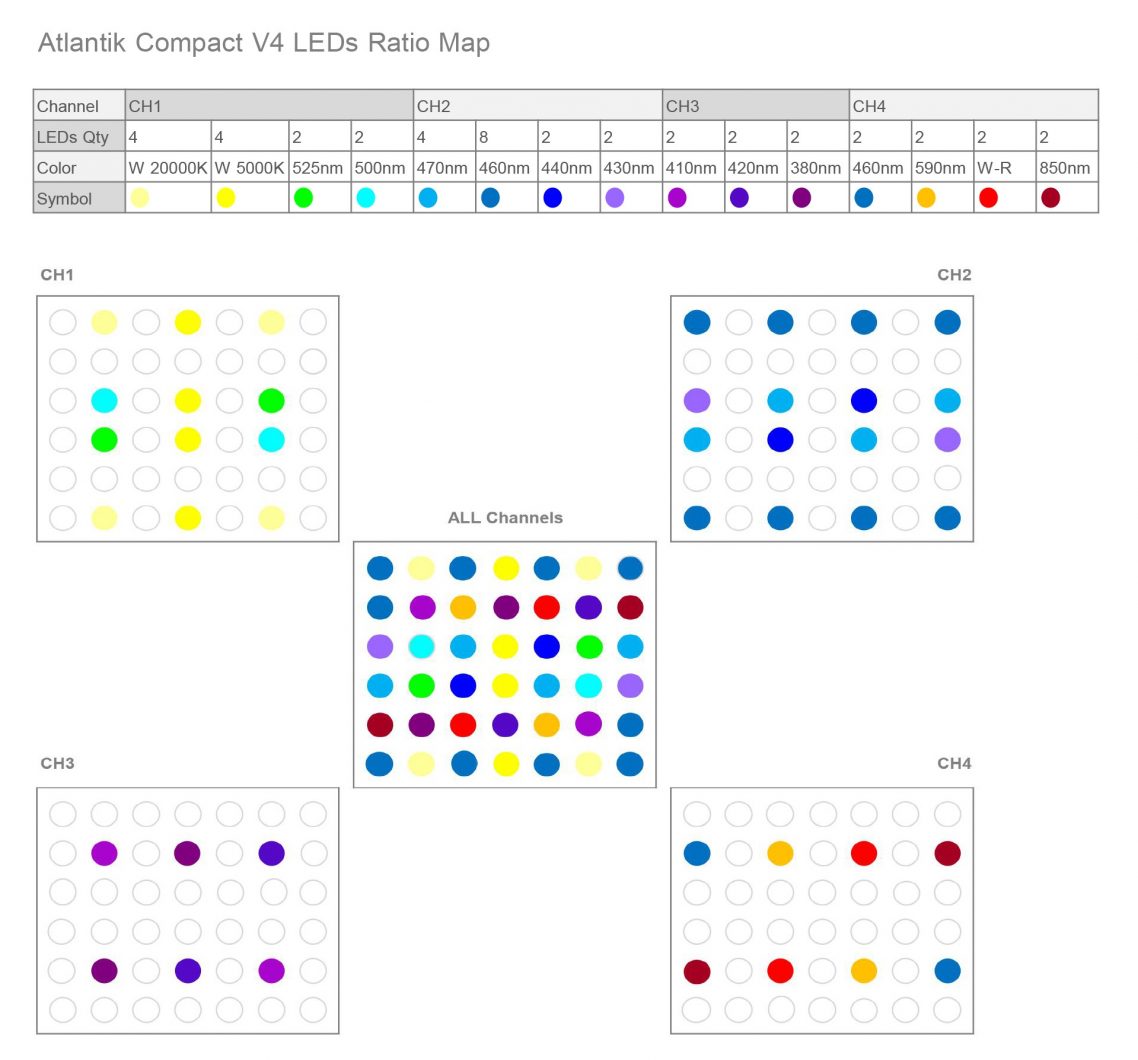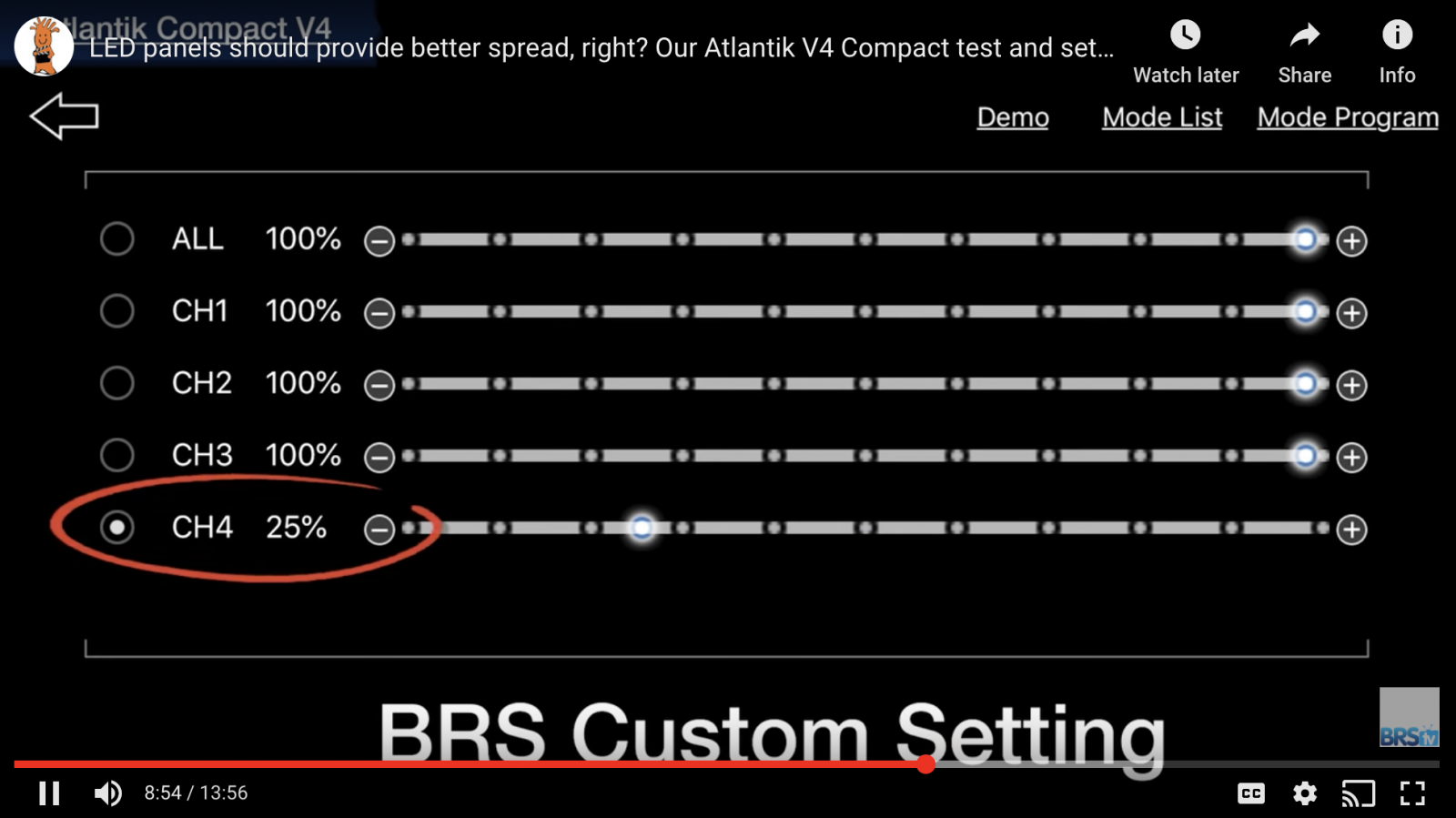 For spectrum recommendation BRS set channels 1, 2, 3 at 100% to maximize the blue, UV and violet spectrums and channel 4 at 25% to bring color accents to corals.
Comparing this chosen spectrum to a regular T5: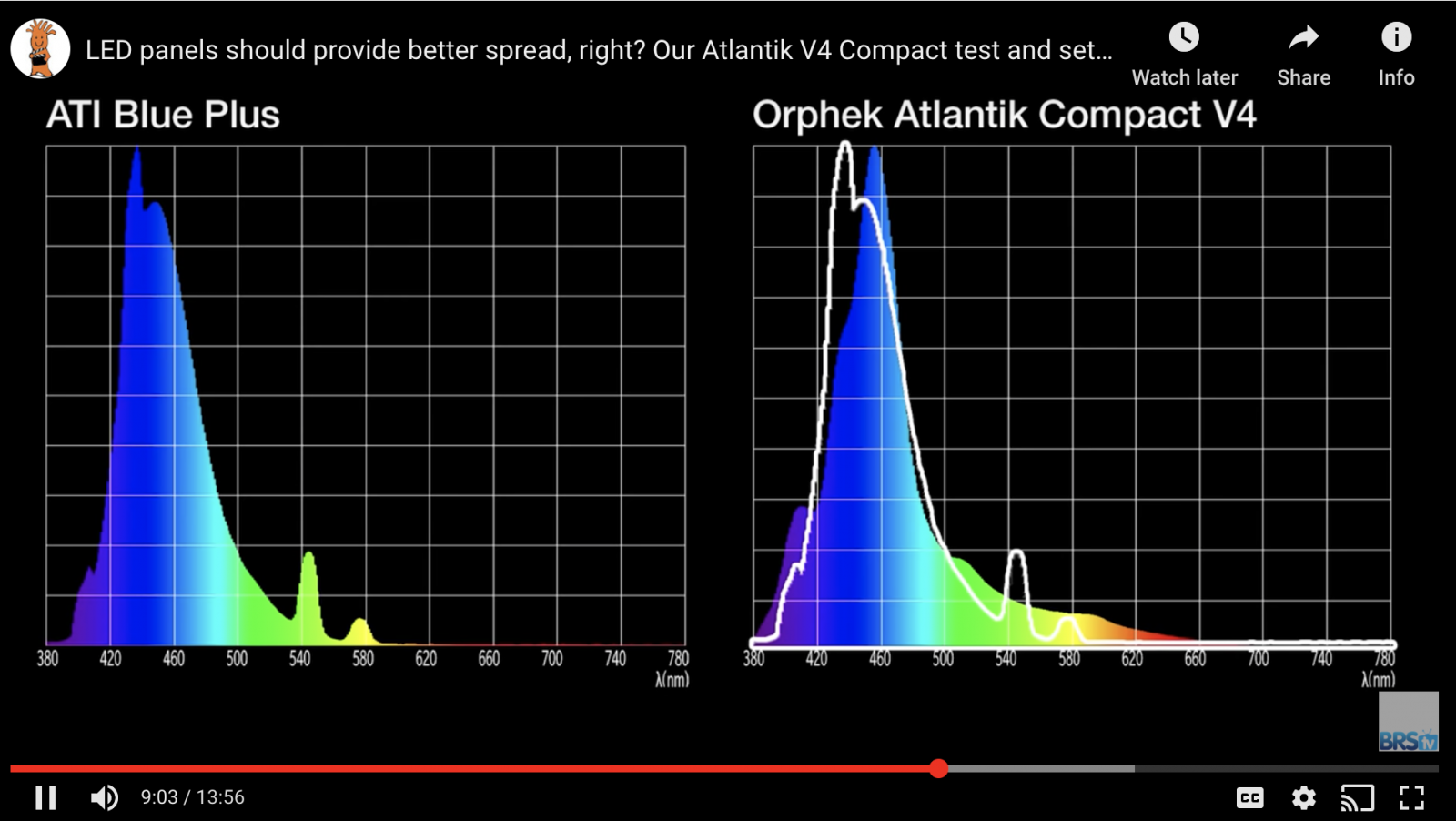 "Orphek has a bit more to offer in that UV range" as Randy explains…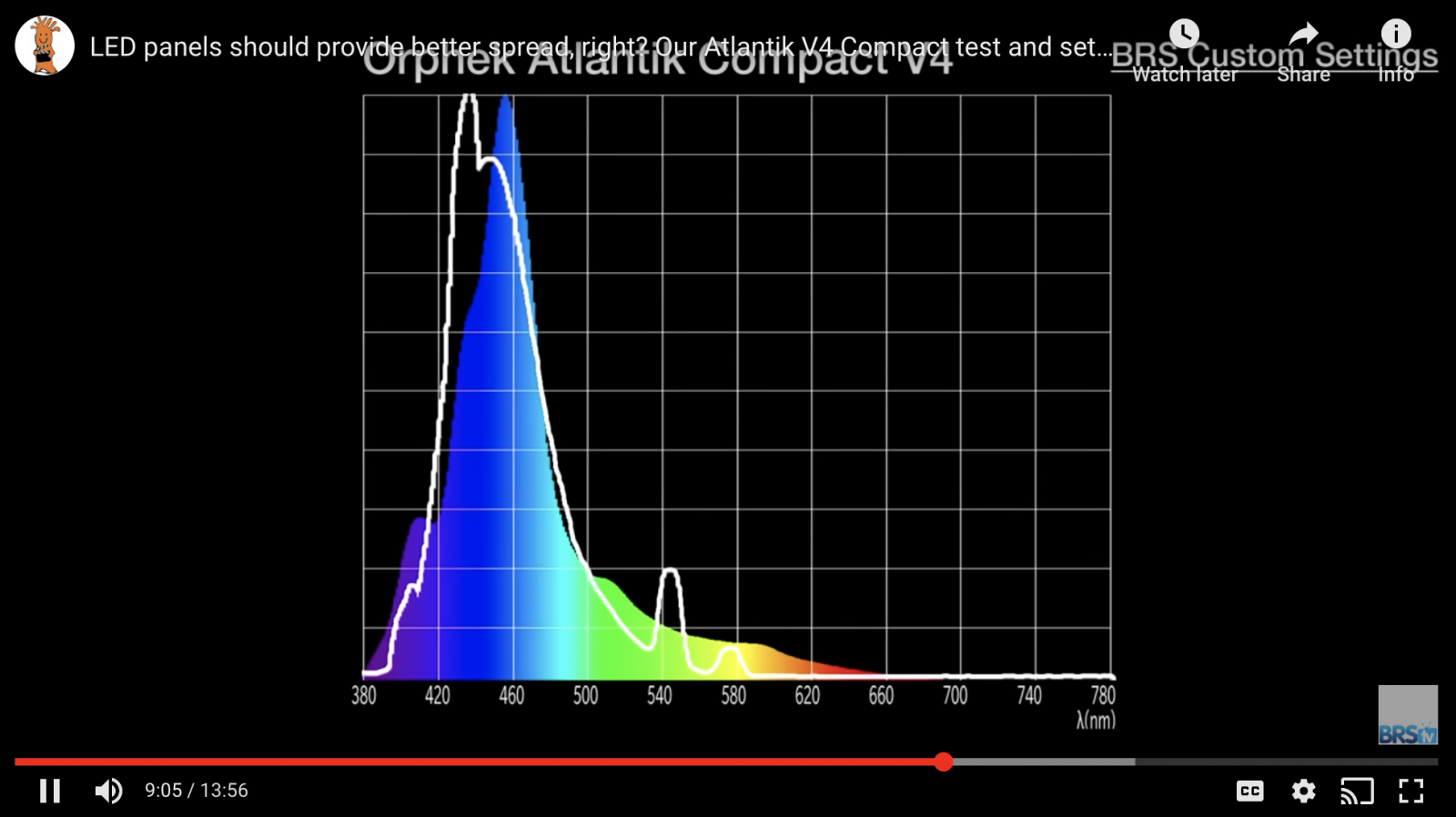 Dominated LPS corals BRS suggestions
Next BRS makes recommendations for both 60gal cube and a 120 gal tank with LPS corals with the PAR goal set between 75 -150.
Starting with the 2f x 2f tank the new Spectrum recommendation follows: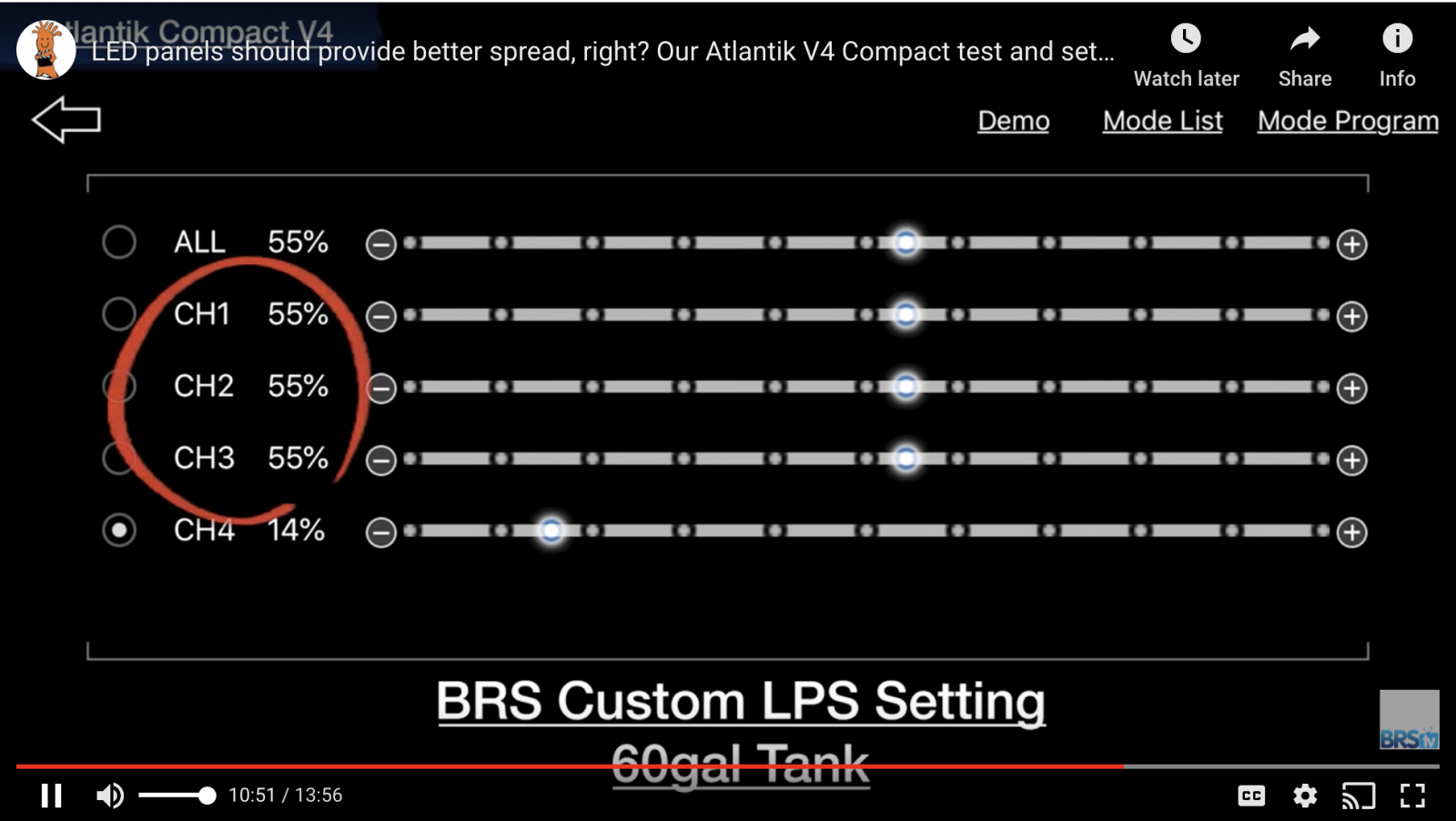 As you can see now, channels 1, 2, and 3 were set to 55% and channel 4 to 14%!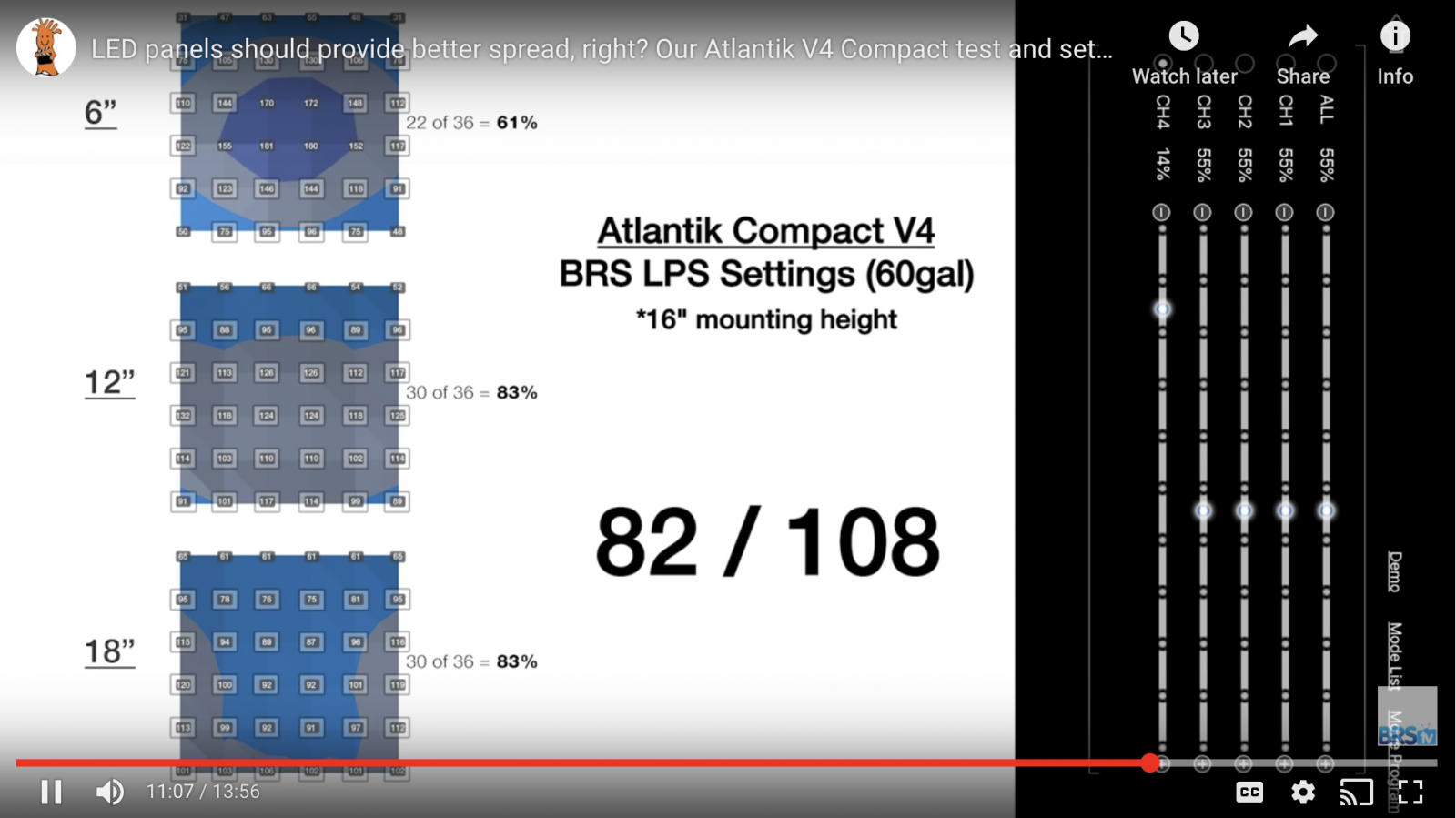 In a bigger tank with LPS corals / 120 gal, channels 1, 2 and 3 were set to 50% while channel 4 to 12%.
For a mixed tank BRS recommend to place the SPS on the top and upper third of the tank one single unit of out Atlantik V4 Compact Gen 2 will do the job!
Last but not least SPS 120 gal tank recommendations:
In a bigger tank with SPS corals / 120 gal, channels 1, 2 and 3 were set to 100% while channel 4 to 25% for optimal PAR readings and spread!
We strongly recommend you to watch the entire video and not just look at the results published here. Watching the entire video you will access to all comments and recommendations they are making.
Remember that Orphek is the only company customizing spectrum for coral pop!
If you want to know more about it:
Many thanks again to BRS team for providing this extensive review for our Atlantik V4 Compact Gen 2.
*All screenshots and images were taken from their video and belong to BRS.
Come check all about this product in our ATLANTIK V4 COMPACT GEN 2 PRODUCT PAGE!