Aquariums Showcase in the homes of clients!
This week's post is all about our clients home and their love for the hobby! We will showcase aquarium layouts and you will see how they manage to incorporate their hobby in their daily lives.
From rooms build only for the purpose of having a huge coral reef indoors to small corners in the living room or in an office, Orphek will be found as an excellent choice of LED lighting source.
So let's cut the blablablah that nobody wants to read and bring the pictures!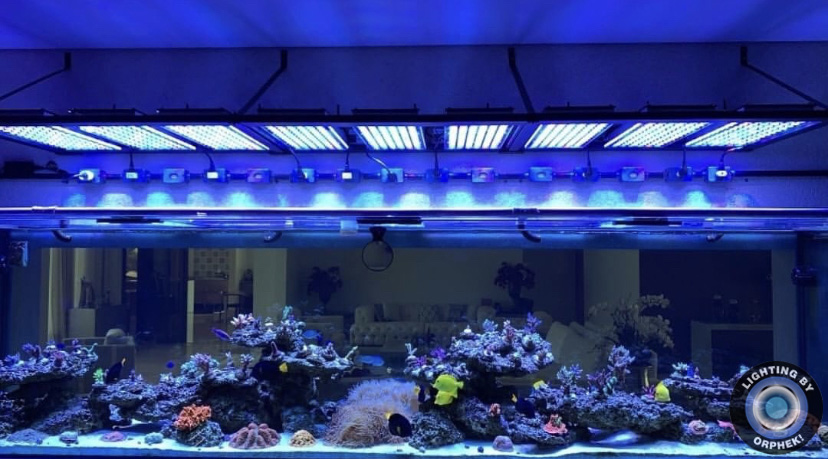 The first photo comes from Brazil. This amazing tank is located in the living room so guests can sit and chill out in front of this beautiful aquarium.
Thank you R. Morales for all the pictures sent to us! Stay safe indoors man!
Larger displays are not a challenge for Orphek at all! On the contrary, we love them!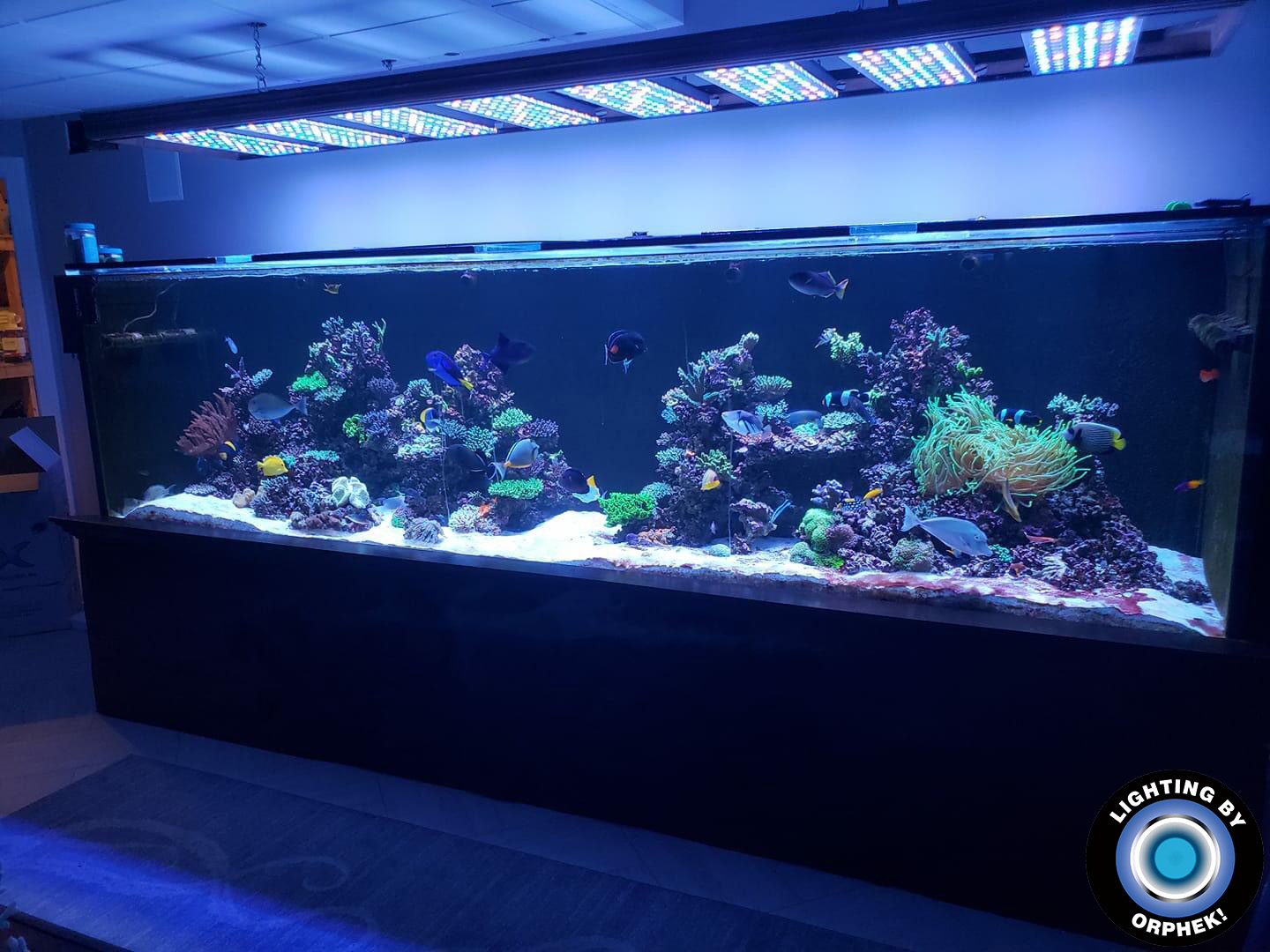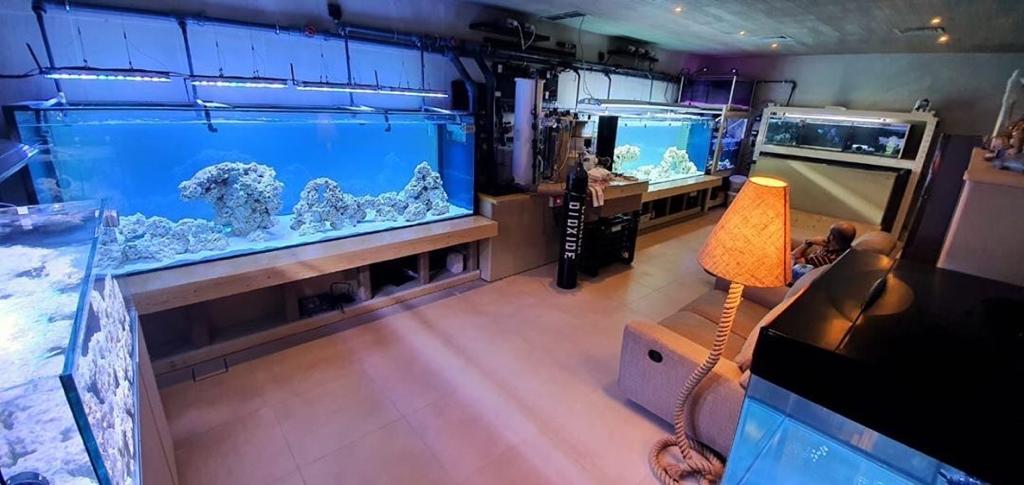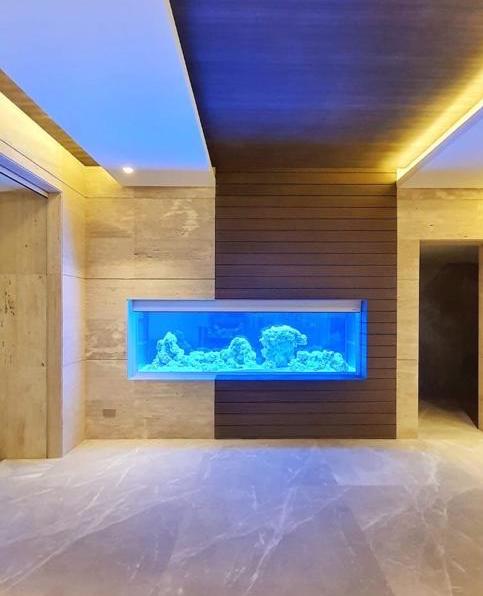 Our fixtures are very easy to install into canopies and these ones are simply beautiful!!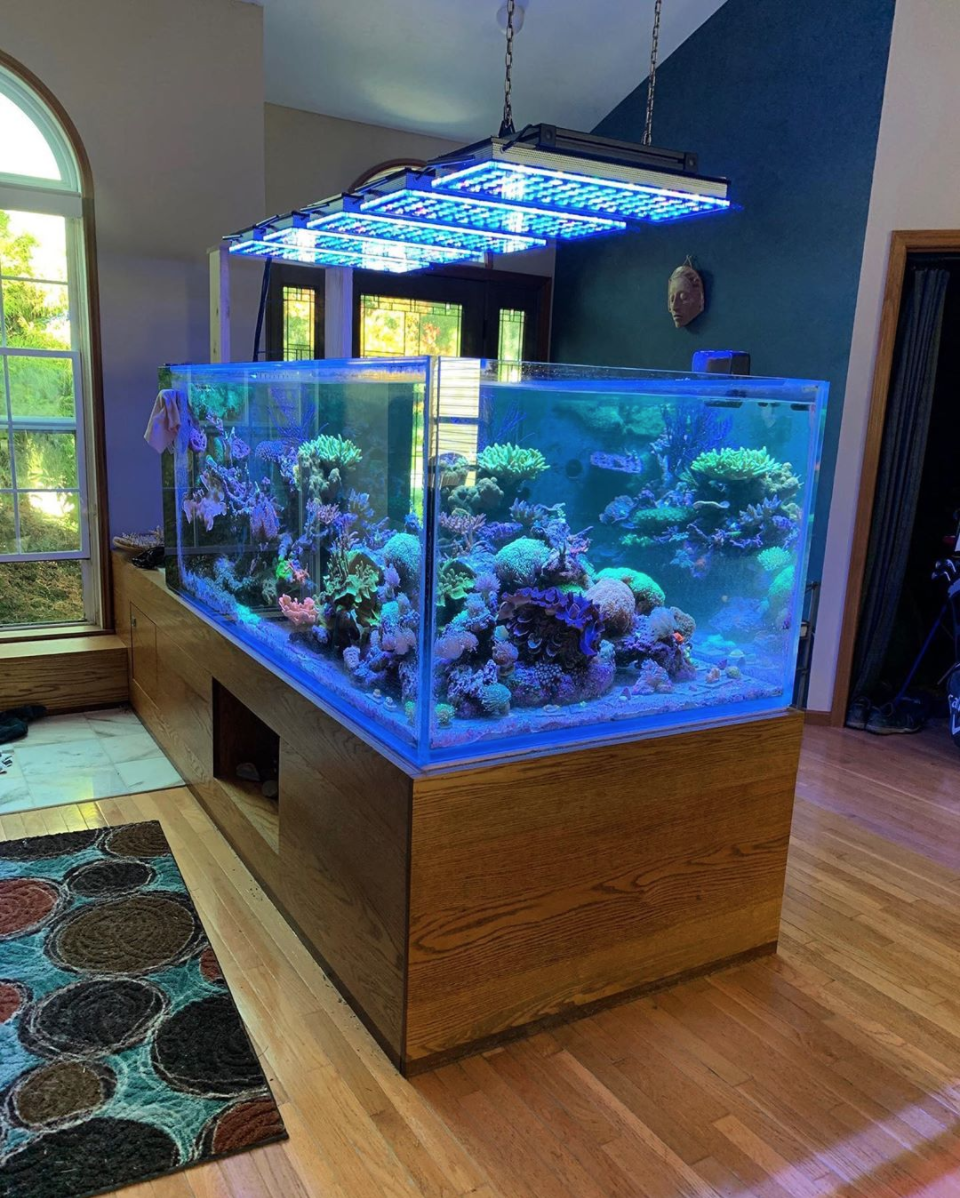 This beautiful tank was placed on a wood base to be more integrated with the general design and style of the client's home. The Atlantik V4 units were placed neatly over the tank and the overall look is just fantastic! Good job!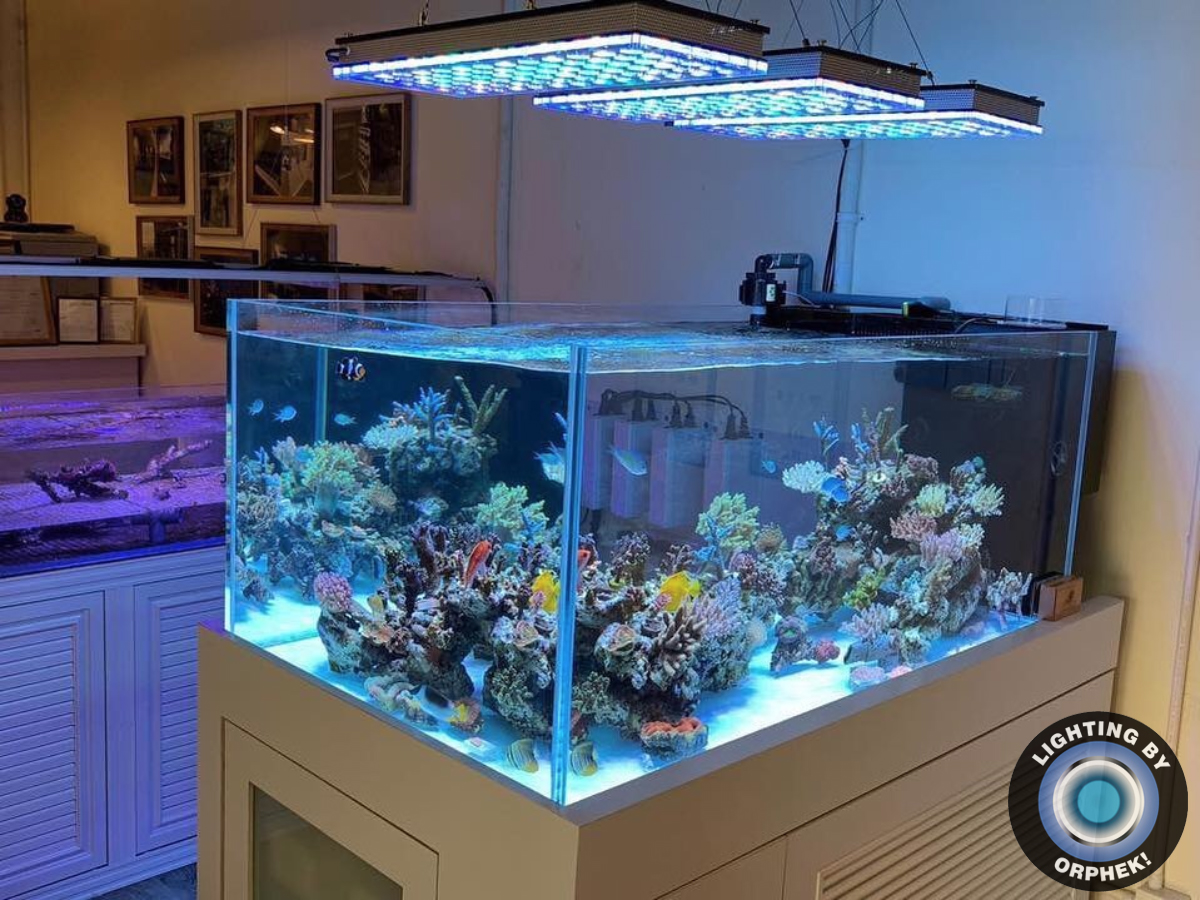 Also in a client's private home, an aquarium mounted over a cabinet facing a second tank (!!). Thank you @tkocoral for sharing your beautiful corals with us! Enjoy!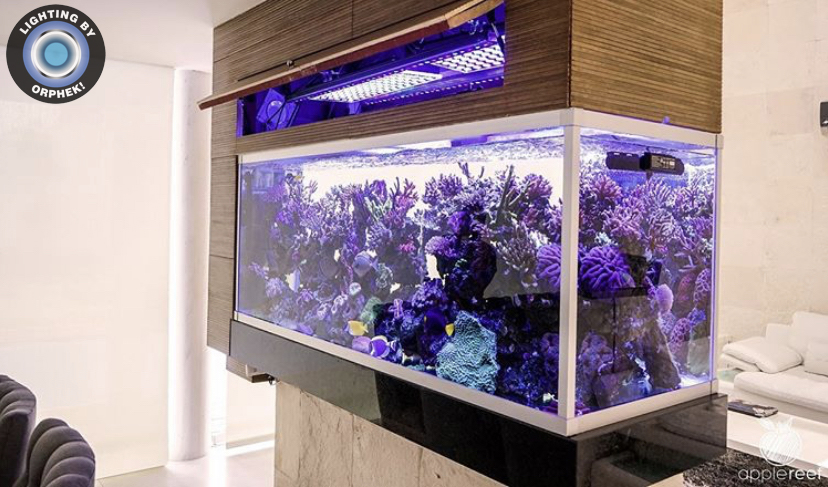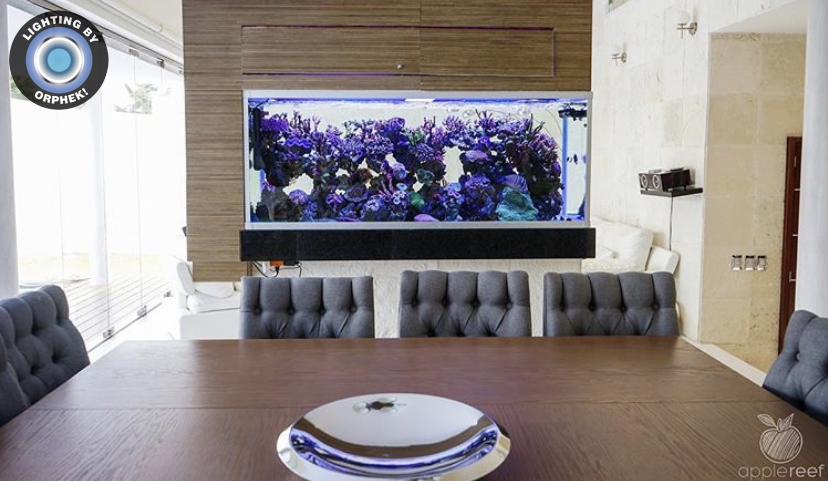 Oh wow! We love this one! The stone, the wood, the reef… A tank that can be enjoyed from both sides separating the living room from the dinning area. Thank you R. Manzano for sharing on our Facebook group.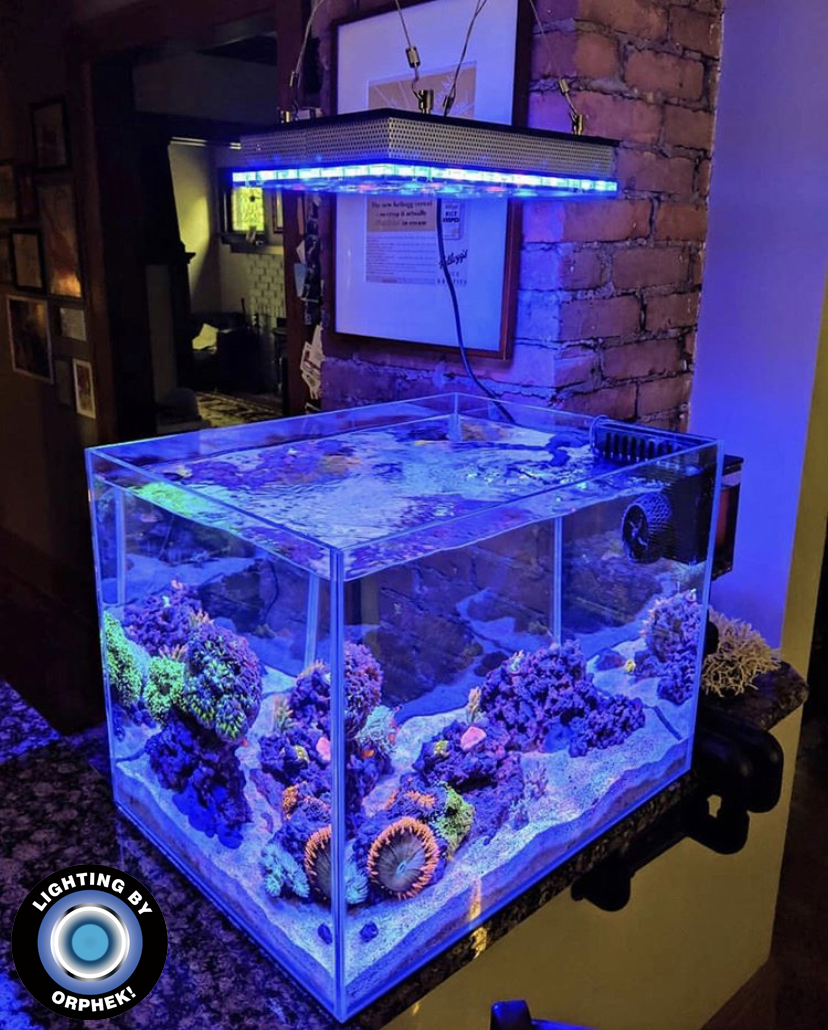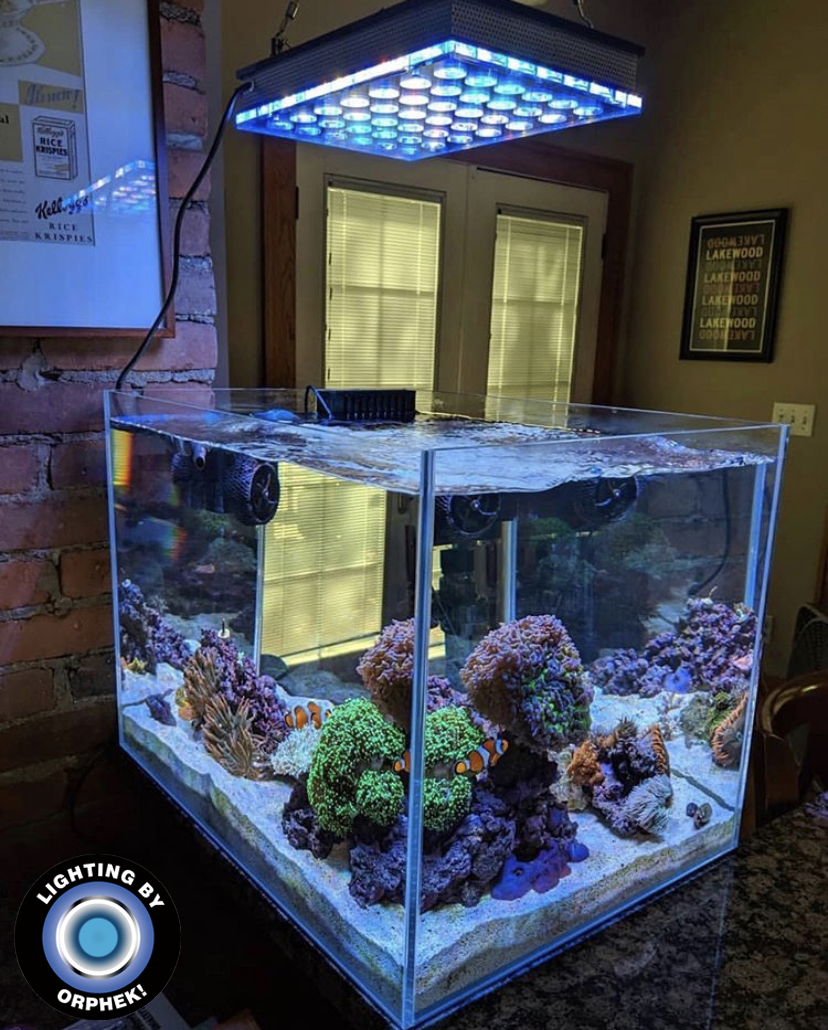 One unit is enough to light this badass aquarium! Thank you @aaronmkennedy for sharing it with us!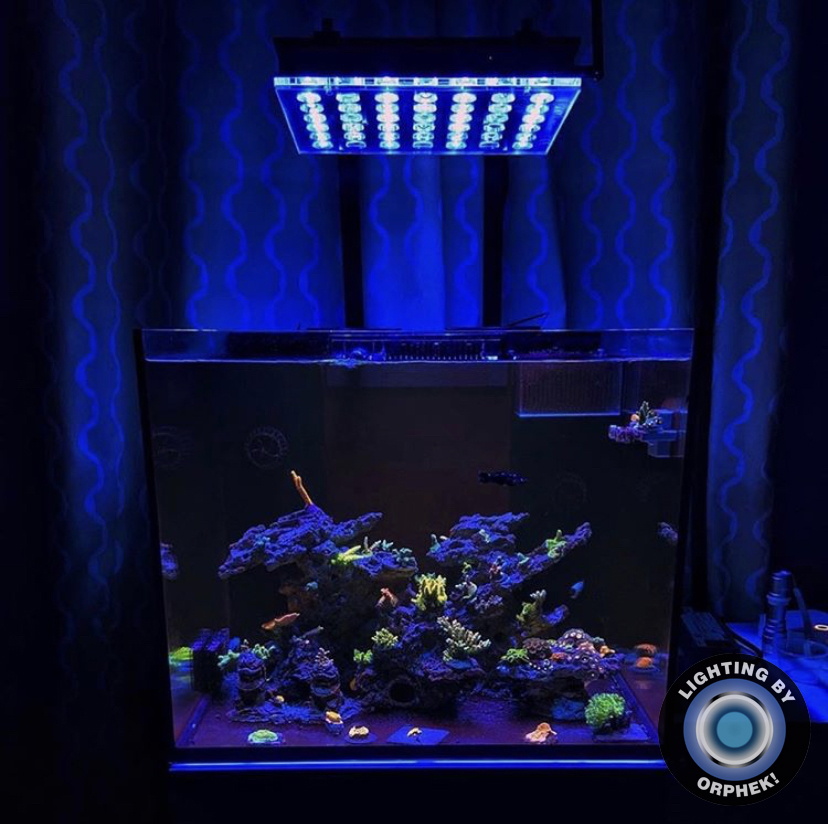 This reef tank under the Orphek Atlantik Compact with the fluorescent colors gives a super cool touch to this room. Thanks @indecisive_reefer_707 for sharing. When it comes to LED Lights you are very assertive man!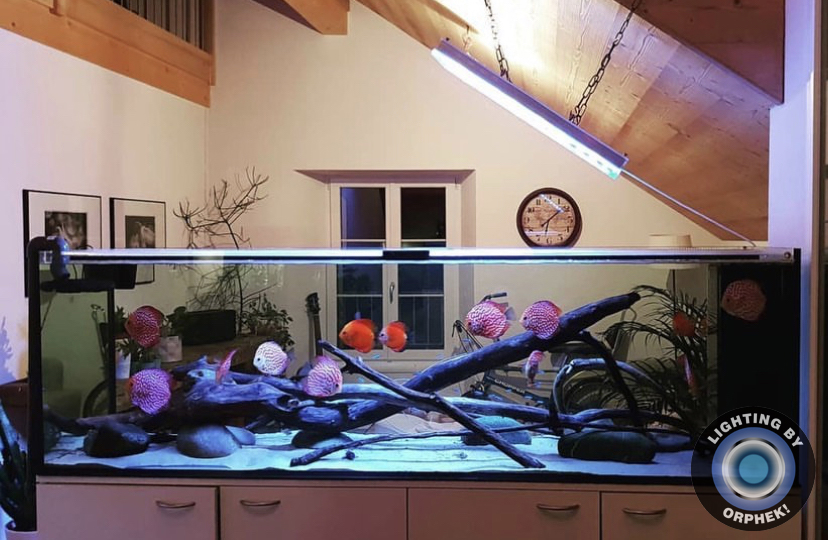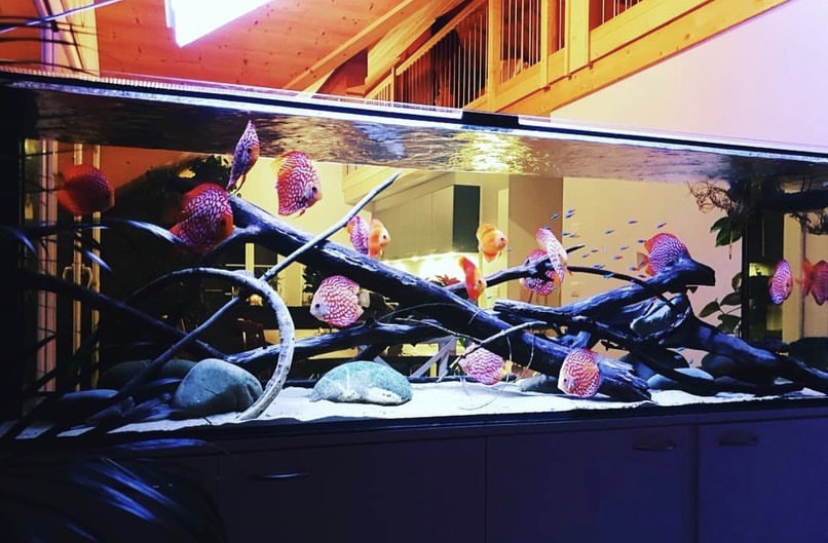 Our clients have creativity and we help with our versatility! Check out this amazing Discus tank and how our client found an interesting way to hang his Atlantik V4 fixture!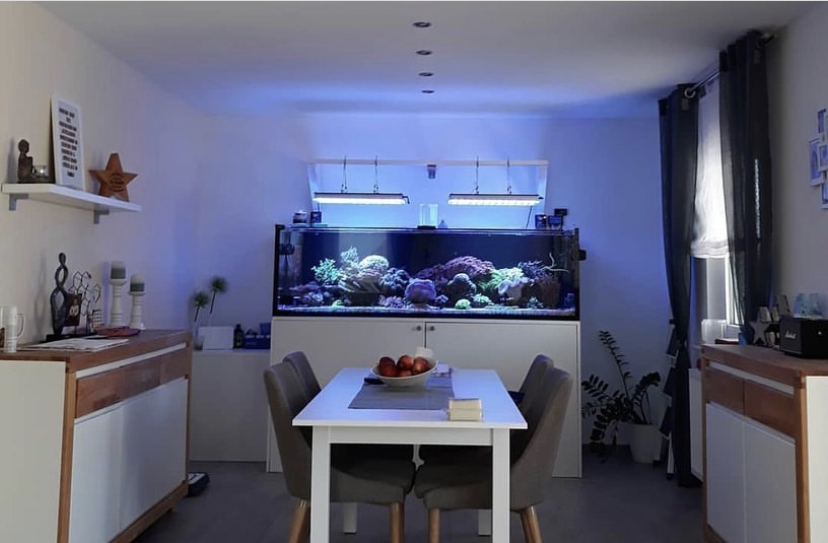 In this home having breakfast is a total different experience! Thanks to @christoph33.kc for sharing!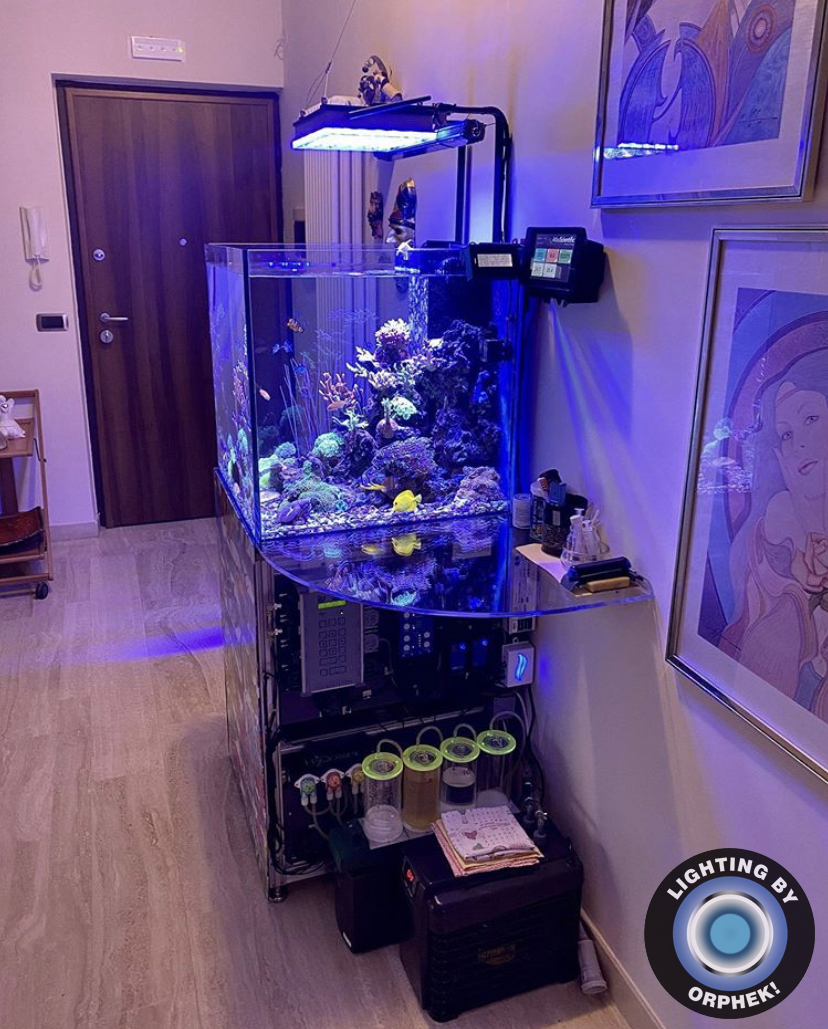 This 60x60x60 cube tank is the very first thing our client sees when he comes back home! We are happy to know that!
Orphek LED lighting has a different approach
Besides being aquarists, we share a passion for design, and one of our dissatisfactions with the products that were available in the market was exactly their design. We really never understood why aquarium lights had to look so unappealing.
When we started to develop our first product, we opted for LEDs not only for their efficiency but also because they allow extraordinary design flexibility in color changing and in product development.
INTEGRATION
Notably promising, soon we realized that LED lighting illumination renders spectacular solutions where the integration of light sources, conceptual design, and architectural elements are also desired. We wanted to offer a solution that would have an advanced contemporary design.
CREATIVITY, CUSTOMIZATION DESIGN, INNOVATION & TECHNOLOGY DEVELOPMENT
Private tanks in Homes & Offices
Shops, Coral Farms, Nurseries
Public Aquariums, Public Aquatic Displays, Zoos
Palaces, Hotels, Shopping Centers, Hospitals, Resorts
Universities & Research Centers
To take a look in layouts integrating our OR3 LED Bars and fixtures go to:
Orphek Reefscaping Showcases Beautiful Tanks
OR3 Blue Plus Reef Aquarium LED Showcase
To a large exquisite tank display go to:
2,000gal SPS Dominant Reef Tank in Minnesota
To see even more interesting pictures go to our: