New 52mm extra wide Orphek Coral Glass Lens Kit for smartphones, tablets and cameras review by Mr. Saltwater Tank.
This week has been very excited for all of us at Orphek.
We have been receiving feedback and the first reviews of our latest launches. First, the review of our Atlantik iCon by Dana Riddle (click on the link in case you have missed it) and today, this awesome video-review of our newest Coral Lens Kit by Mr. Saltwater YouTube channel.
In the video of Mr. Saltwater Tank (Mark) – series called Raw, Uncut, and First Impressions ( or R.U.F.) – takes a first look at our Extra Wide 52mm Smartphone Coral Lens Kit.
He invites every on to join him reviewing, as he calls it, Orphek's new and improved version that now fits all cameras, including the iPhone 13 MAX PRO.
In his own words: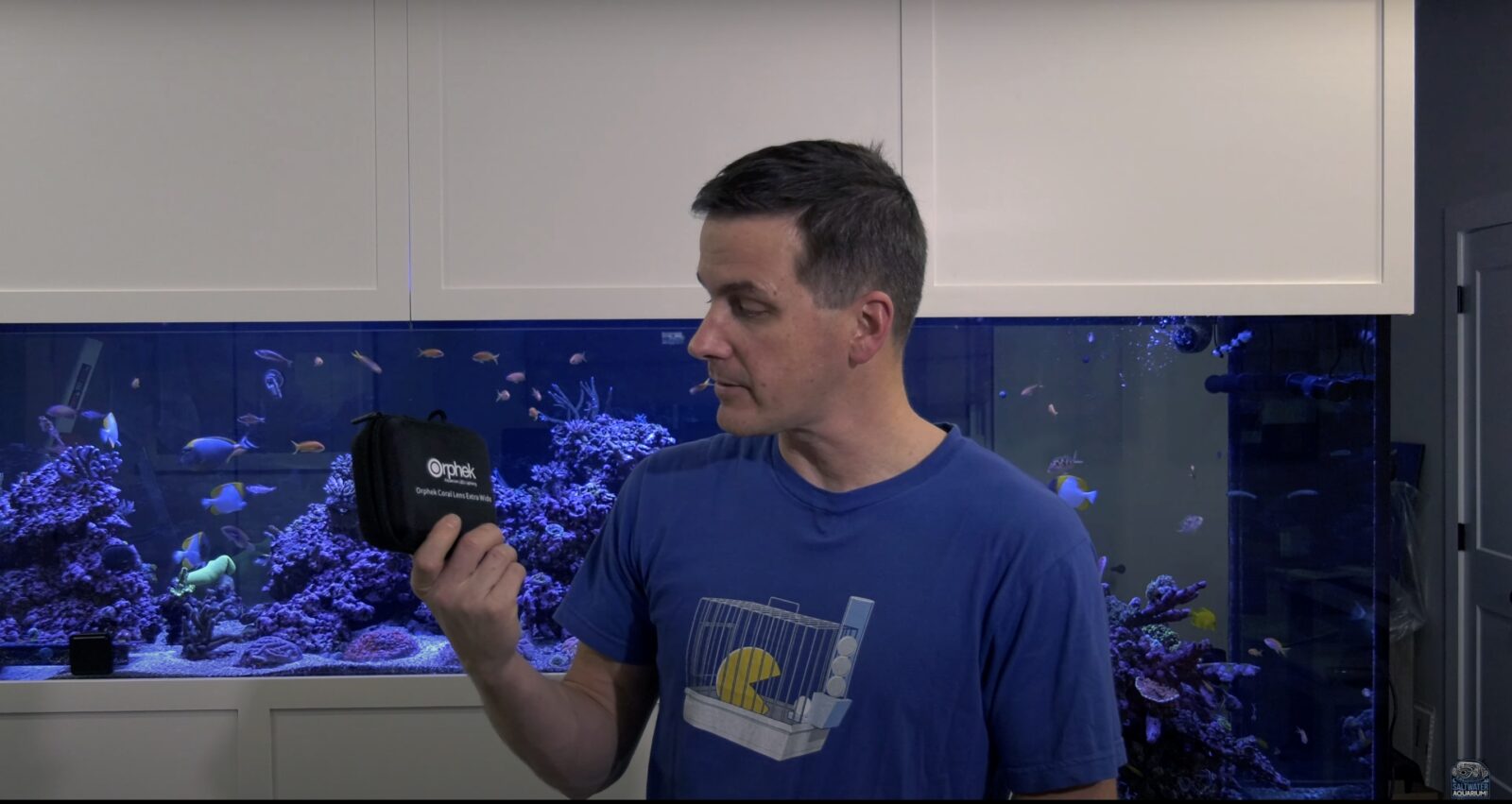 "We'll show you just how easy it is to use (no tech involved!) and test out the several different filter options that will help you take the perfect picture of your corals." (quoted from Mr. Saltwater youtube channel)
If you have enough info and want to purchase, buy now by clicking on the link:

We would like to thank Mr. Saltwater for sharing this great video with all of us, including the awesome tips!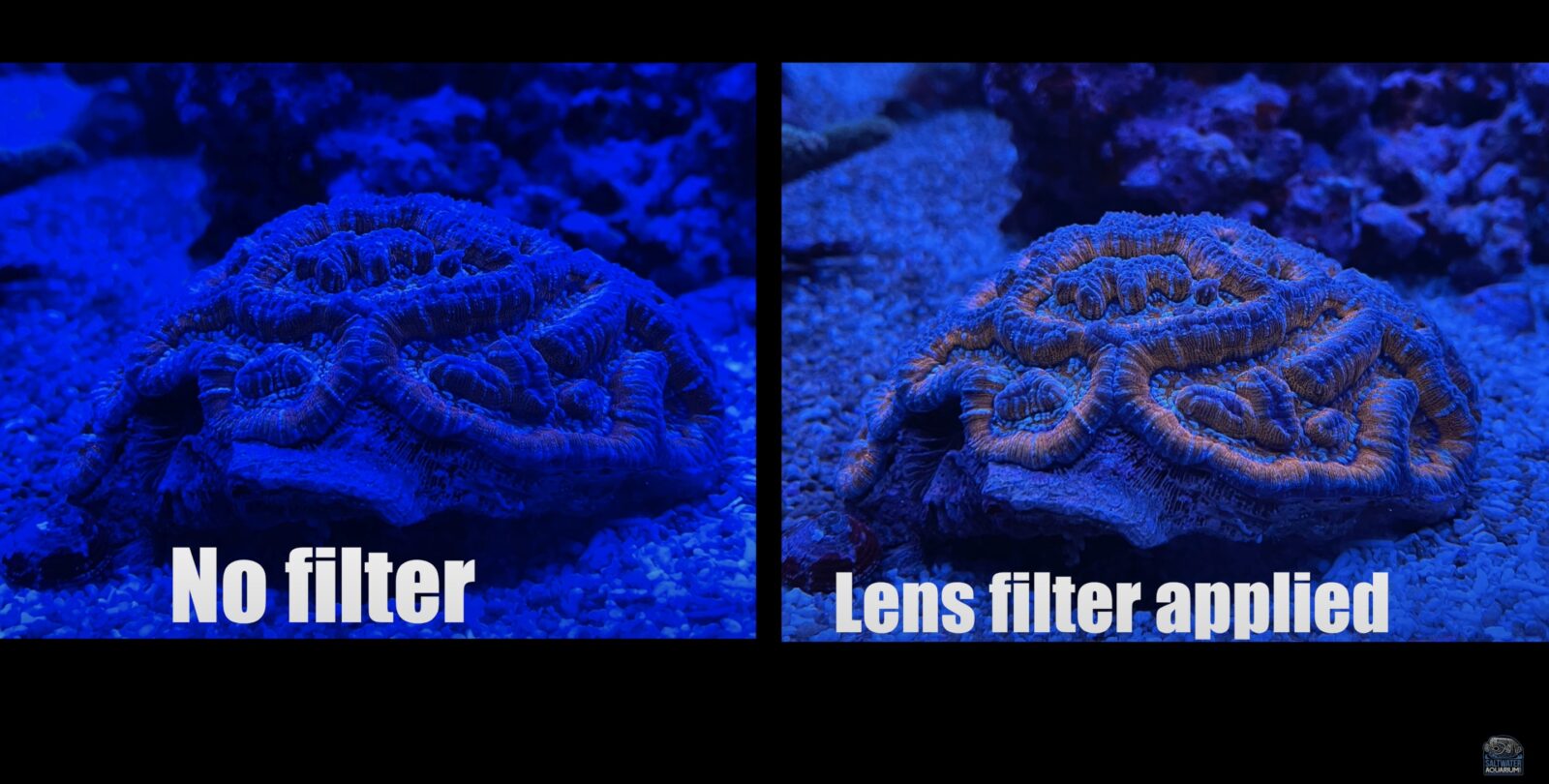 ---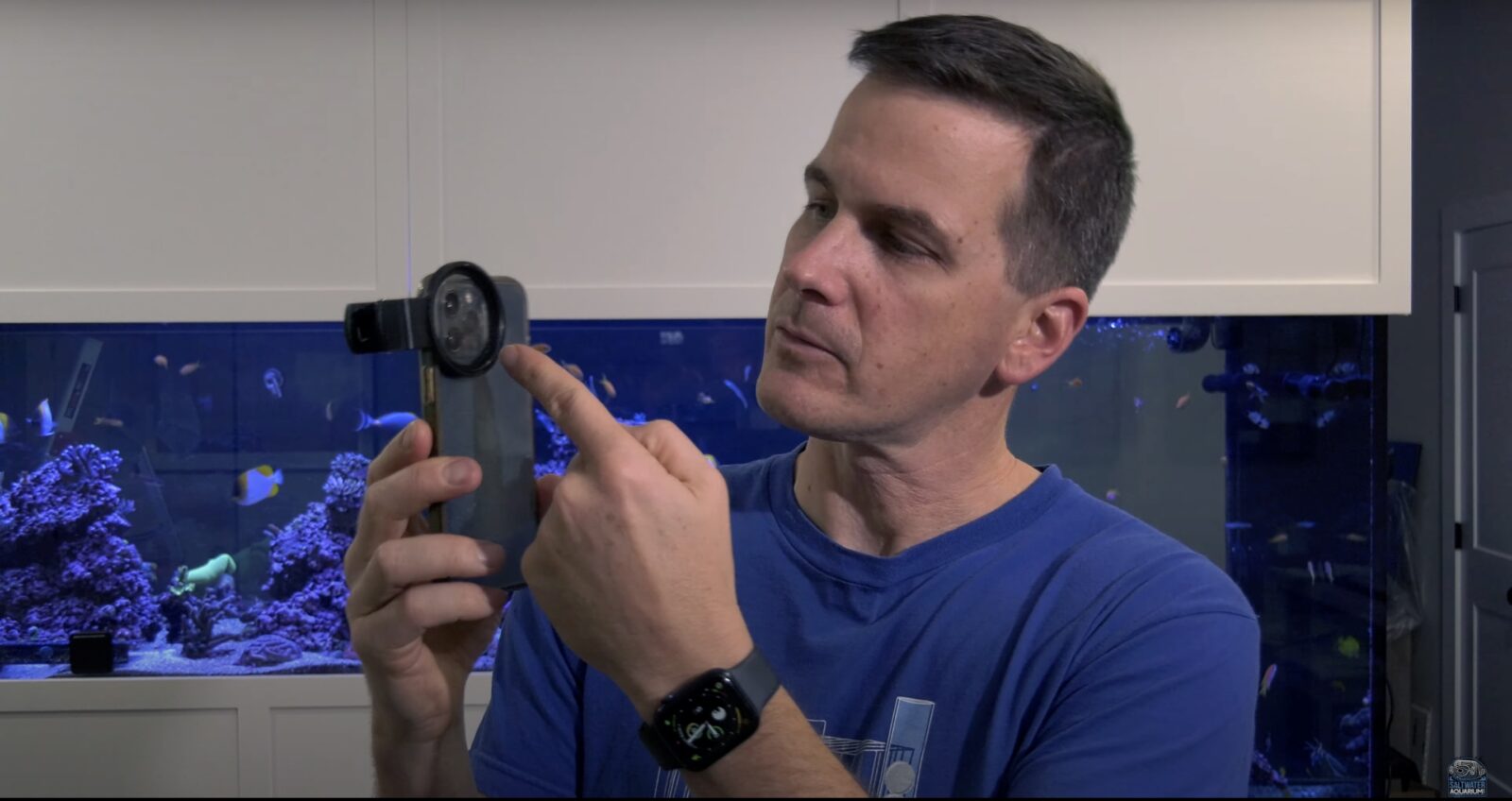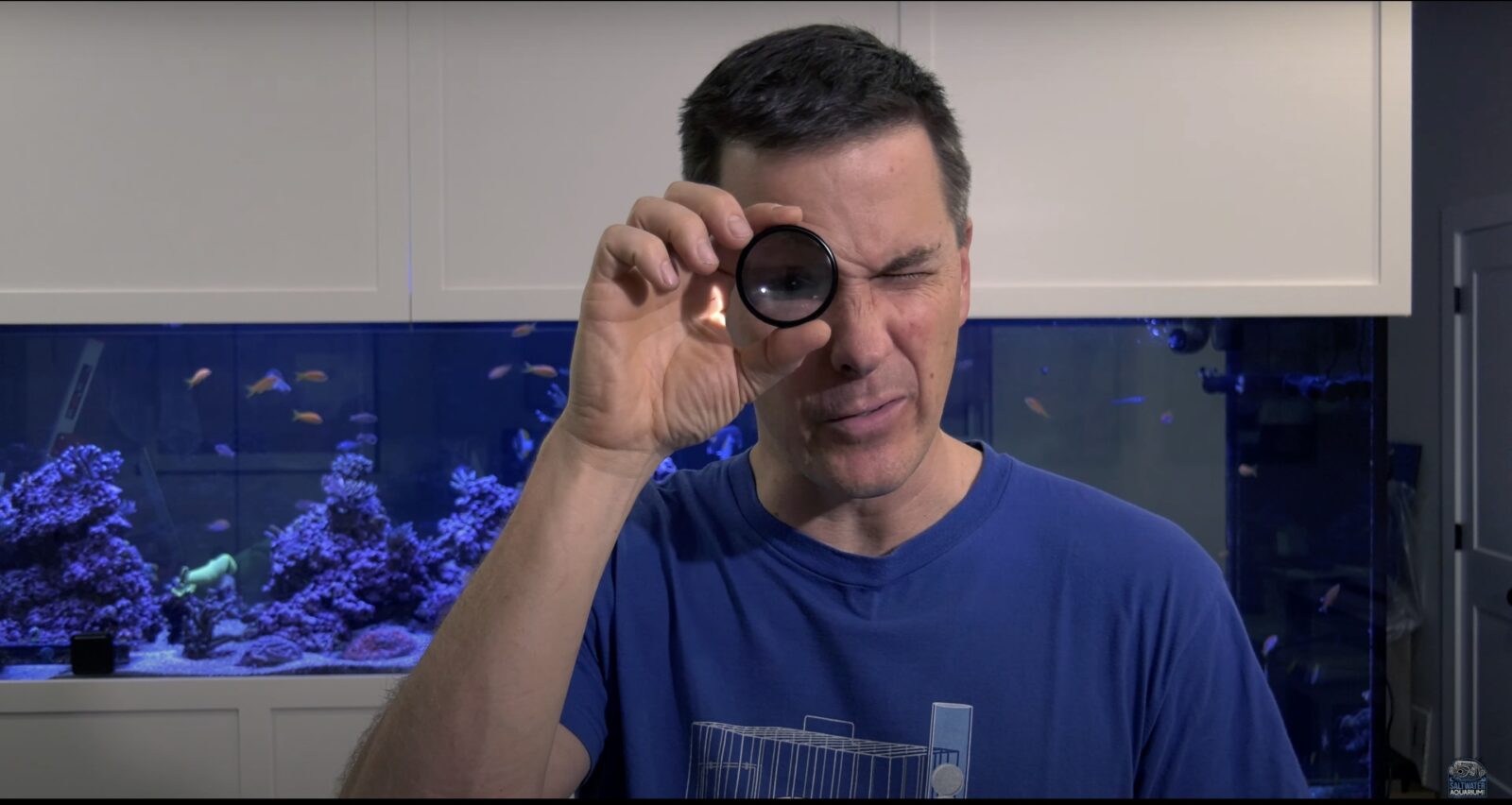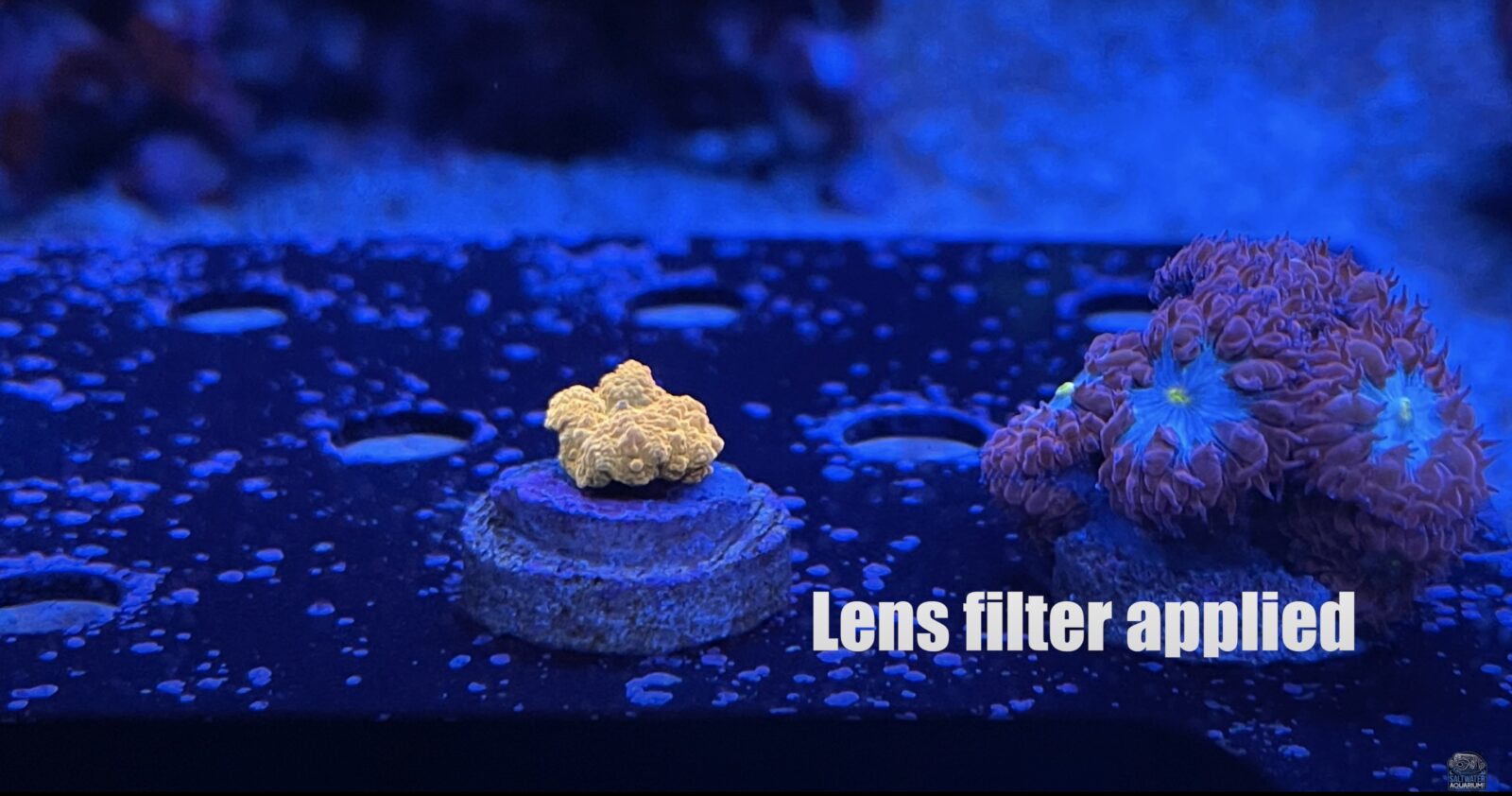 If you wish to read detailed information about this product scroll down and continue to read this article till the end.
We did it again!!! This last November we officially launched filters that has never been seen in the market so far and guess what? We are again, the first and only company in the world doing that!!
Extra wide at Orphek means really WIDE!!!
The new generation of Orphek Coral Lens Kit is the latest and coolest Orphek gadget designed specifically for photography and video of corals and aquariums, and now it is also compatible with DSLR 52mm cameras, meaning that you will have a whole extra set of filters just to shoot aquariums and corals.
And more!
They are made of high quality glass and not acrylic like the ones you find elsewhere! (continue to read and scroll down to understand what is the difference between glass filters and the ones made of acrylic)
Experience taking photos or making videos with effortless versatile performance while capturing colors, textures, details with a clear natural look never seen before!!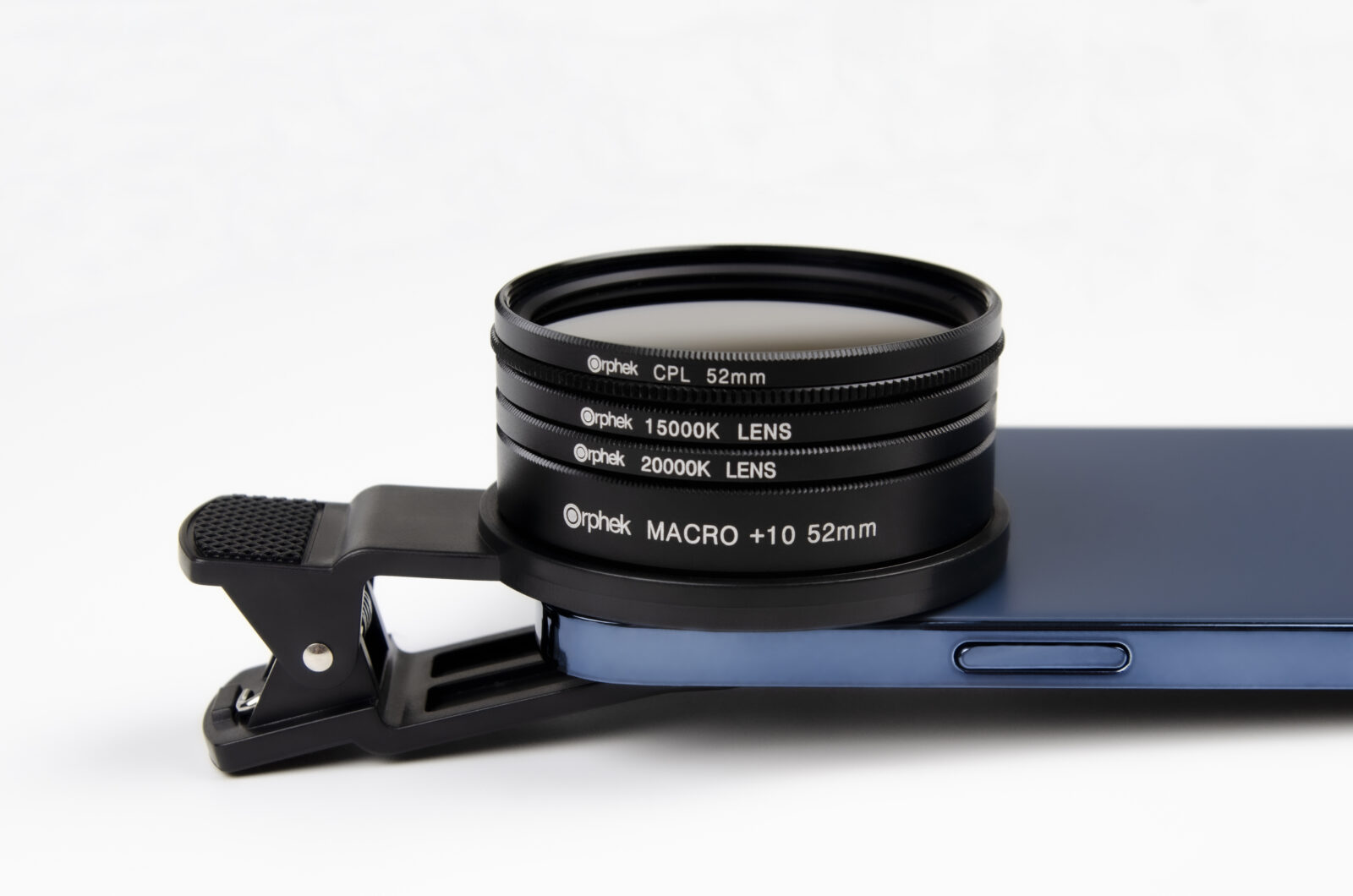 Specifically designed for aquarists and coral lovers!
1x 15,000k Orange Lens
1x 20,000k Yellow Lens
1x 6 – 18mm +10 MACRO Lens for close up photos – flexible magnification accessory for both smartphones and cameras that lets you take close up photos with incredible detail.
1x CPL 52mm polarized wide lens – The CPL 52mm is excellent at reducing light reflection and increasing color saturation. It can reduce glare or reflection on highly reflective surfaces. The lens will prevent over-exposure by reducing the light rate under the normal color reproduction and can help prevent unwanted reflections in your pictures.
So what is new with the 52mm Extra Wide Coral Orphek Coral Lens Kit?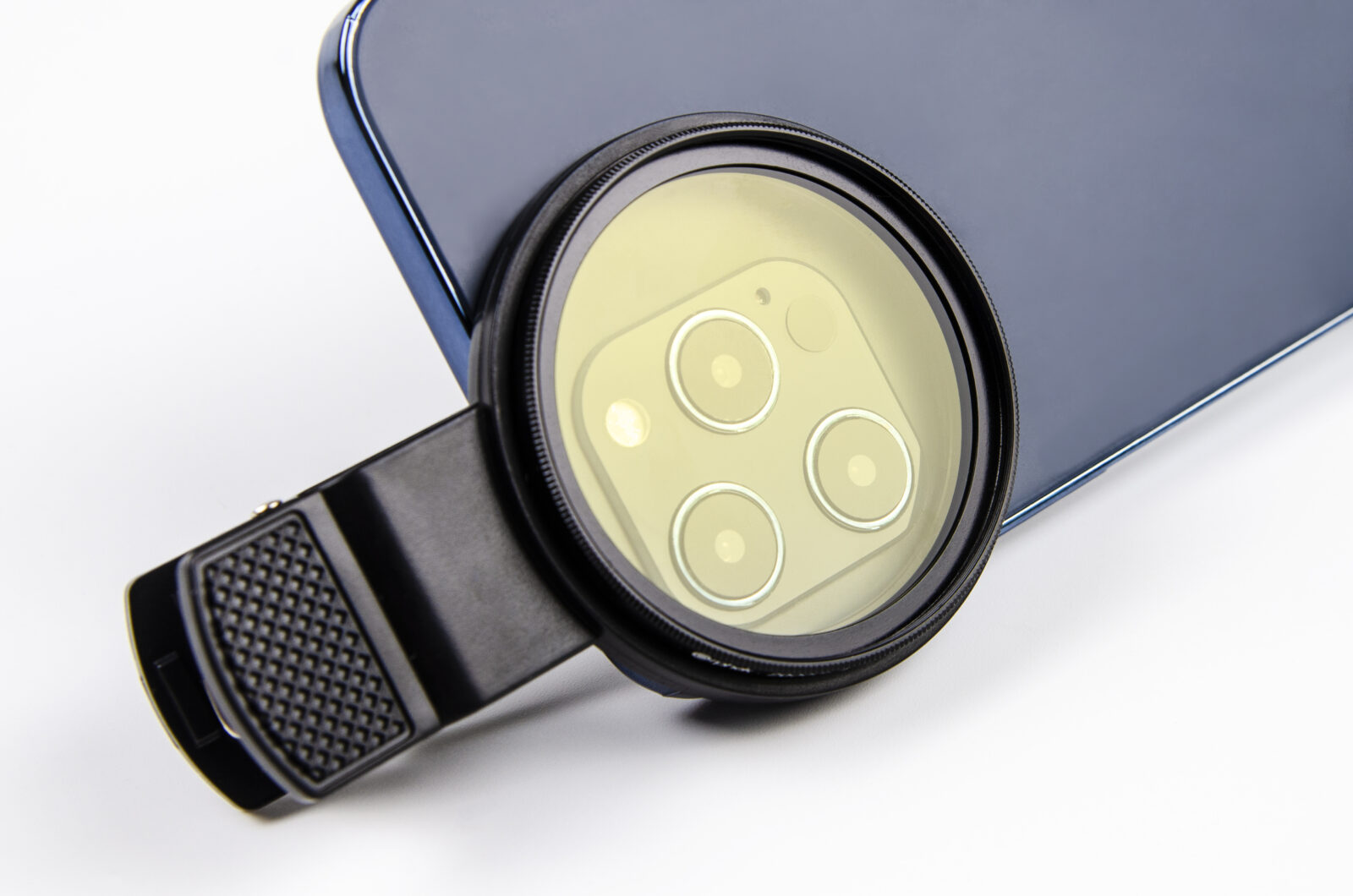 It offers wider lens:
The new generation of Orphek Coral Lens Kit brings new extra wider lens of 52 mm (while the previous offered 37mm lens). You will get full coverage at any orientation regardless the size of your phone or tablet.
Compatible with DSLR cameras:
The new lens will also fit your 52mm DSLR camera expanding its potential and applications!!
This is really huge news!
While the previous macro focus range was 3 – 10mm, now you are getting 6 – 18mm +10.
It means that you will take even more amazing professional photos!
WHY TO BUY ORPHEK CORAL LENS KIT FOR BOTH SMARTPHONES AND CAMERAS?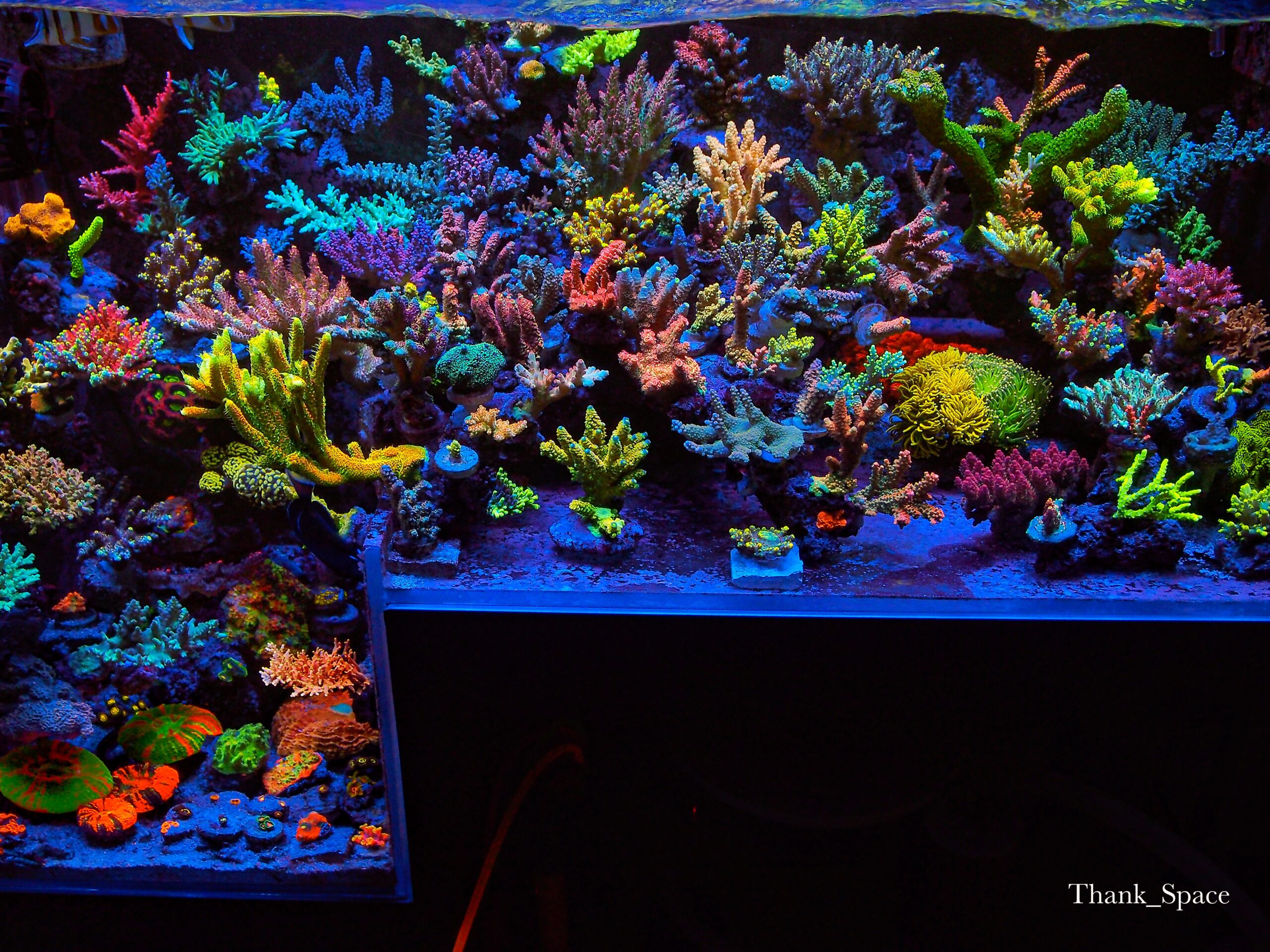 Because your pictures will look like your aquarium in real life for the first time:
If you are a reefer with a smartphone you know that no matter how you good you are in taking photos, the pictures you take with smartphones never look exactly how your aquarium really are…
BUT, combining our 15,000k orange lens with our 20,000k yellow lens you will be able to reproduce the exact natural look of your aquarium in your pictures!
Truth is, you don't even need to be an experienced photographer to take amazing photos of your corals because you will get professional quality to your pictures due to our special lens!
Also, Orphek Coral Lens Kit offers lens that will cover all cameras of your phone including the 3 cameras of iPhone 13 Pro MAX , Samsung Galaxy S21 . Most kits don't. You usually have to choose the main camera.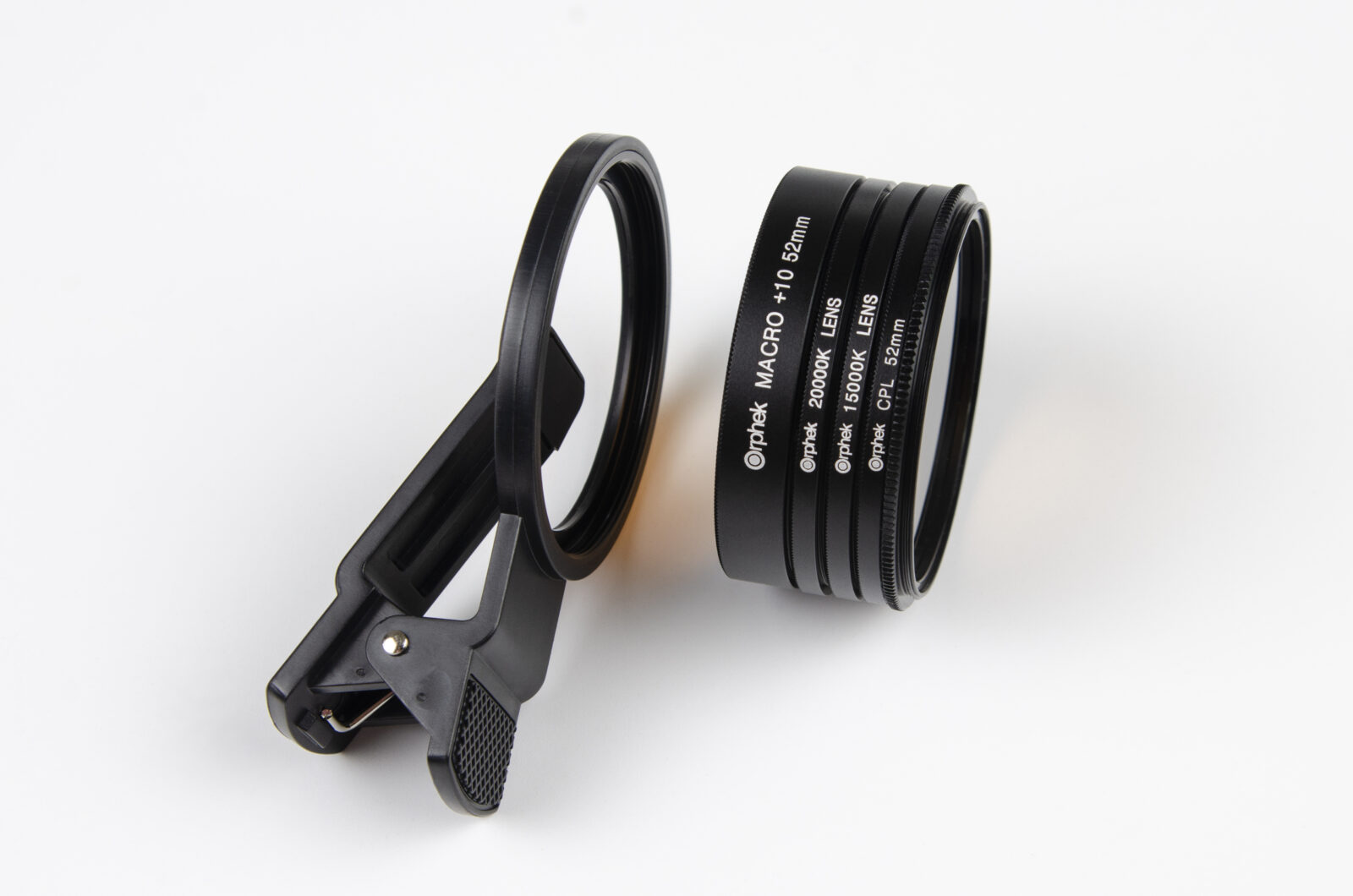 Because Orphek optical lens have superior quality:
Quality glass:
Glass is far more resistant to scratching than acrylic, so your Orphek opticals filters won't scratch easily like all cheap plastic filters you find in the market!
Not only that, in terms of precision you will get clearer view and no blur with Orphek opticals lens that acrylic, polycarbonate or any other materials.
If you notice that sometimes you have light reflection and glare on your photos when trying to take pictures of your aquarium with smartphones or cameras, our CPL 52mm reduces light reflection and increases color saturation!
Aluminum:
Orphek Lens Kit is designed with industrial grade aluminum along with premium optic lenses, so you can capture shots with amazing clarity and detail.
Because Orphek Lens kit offers Interchangeability:
You can swap or combine lens for different effects!
Completely stackable:
All 4 lens including the wide angle and macro lens are built in an attachable design for full coverage at any orientation.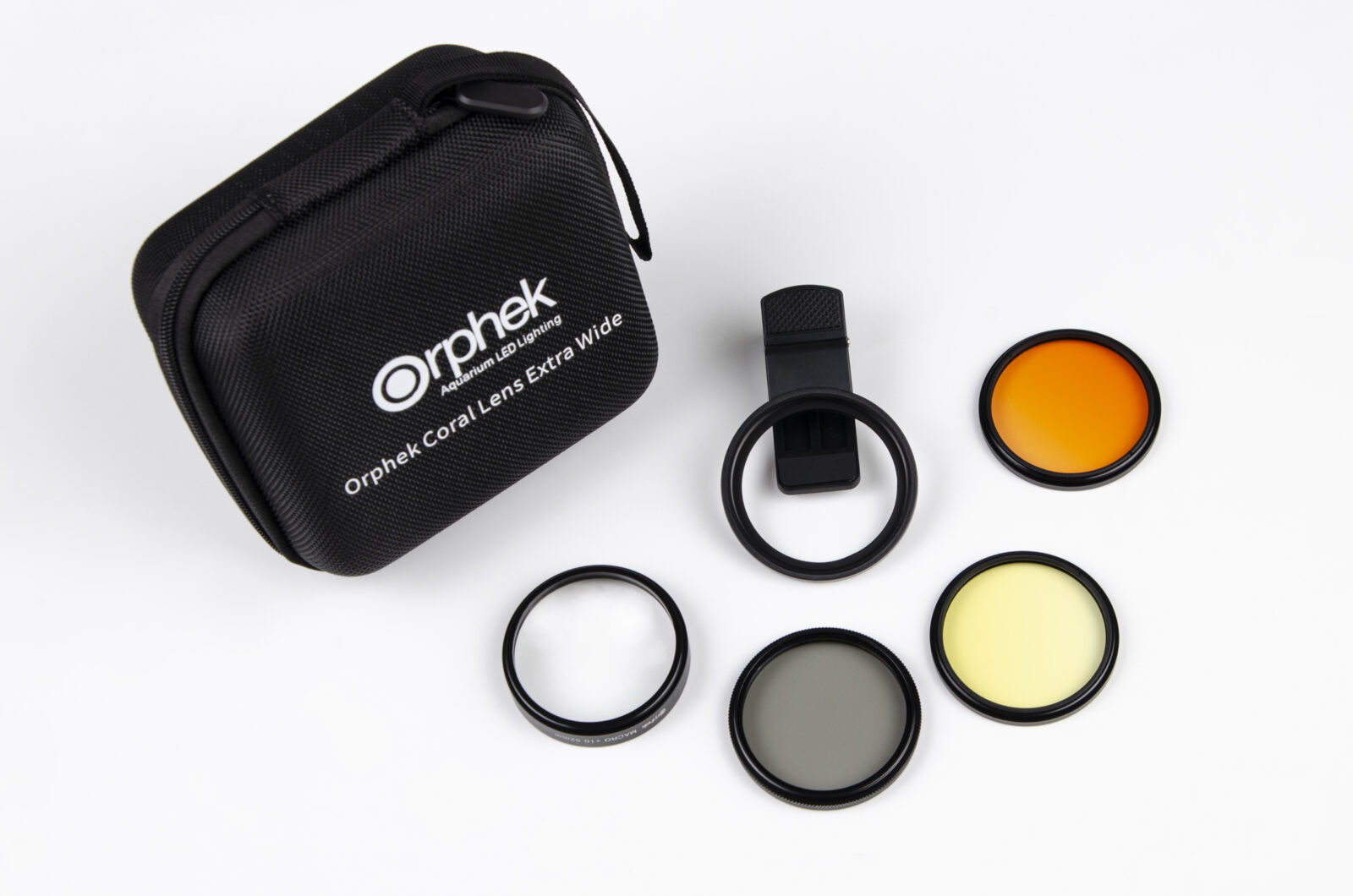 IS IT EASY TO USE?
YES! It is super easy to use! We offer you a clip-on system combined with an add-on system: The high quality glass lens for Smartphones made by Orphek can be attached on your smartphone, tablet or DSLR 52mm camera for enhanced effects with our universal detachable clip and you can add as many lens as you wish from your kit.
All you have to do is just to add the lens you wish to use inside the clip and screw it (them) then install the clip on your phone and make sure the lens is/are aligned with the phone camera lens. (Double lens only needs to cover the main lens). How easy is that?
IS IT ONLY FOR SMARTPHONES?
NO! IT IS FOR SMARTPHONES AND TABLETS! Not to mention that it is COMPATIBLE WITH ALL SINGLE AND DUAL-CAMERA PHONES including ALL iPhone models including iPhone 13 Pro MAX , Samsung Galaxy S21 Ultra and Note, Google Pixel, Huawei and more.
IT FITS ALSO DSLR 52MM CAMERAS!
Orphek Coral Lens Kit is also compatible with DSLR 52mm cameras, meaning that you will have a whole extra set of filters just to shoot aquariums and corals.
DSLR camera lenses are interchangeable. So you can use all the lens you have already and take your coral and aquarium photos to a professional level with Orphek Coral Lens Kits, expanding the potential of your camera and that natural look that you couldn't reach before!
Why glass matters when we consider optical filters?
Did you know that materials other than glass attract dust? Yes, it is called static electricity. Yeap… no wonder they are not so good for photography:
1. When you have dust or scratches in your filters the camera of your smartphone will continuously focus and refocus and you will find it very hard to take a focused photo.
2. After you had such a hard time cleaning your tank walls it will be very disappointing to have dust and scratches appearing in your photo, right?
Orphek developing team thought about EVERYTHING REALLY! The lens are made of glass, so all problems solved and PLUS – we are sending you a cleaning cloth that makes the cleaning process of your Orphek Optical filters very easy! Not only that, our case close the lens hermetically to avoid dust accumulation and the lens are placed neatly to avoid scratching.
SO, IN A NUTSHELL
We told you everything you needed to know about the High quality of our Optical Filters!
GLASS & INDUSTRIAL GRADE ALUMINUM
NO SCRATCHES, NO BLUR, NO FOCUS DEVIATION
FULL COVERAGE AT ANY ORIENTATION
EASY TO CLEAN & SET (INTERCHANGEABILITY)
Take Orphek gadget anywhere you go!
Start taking amazing pictures of your corals and share with us. We will love to know where you are when exploring Nature!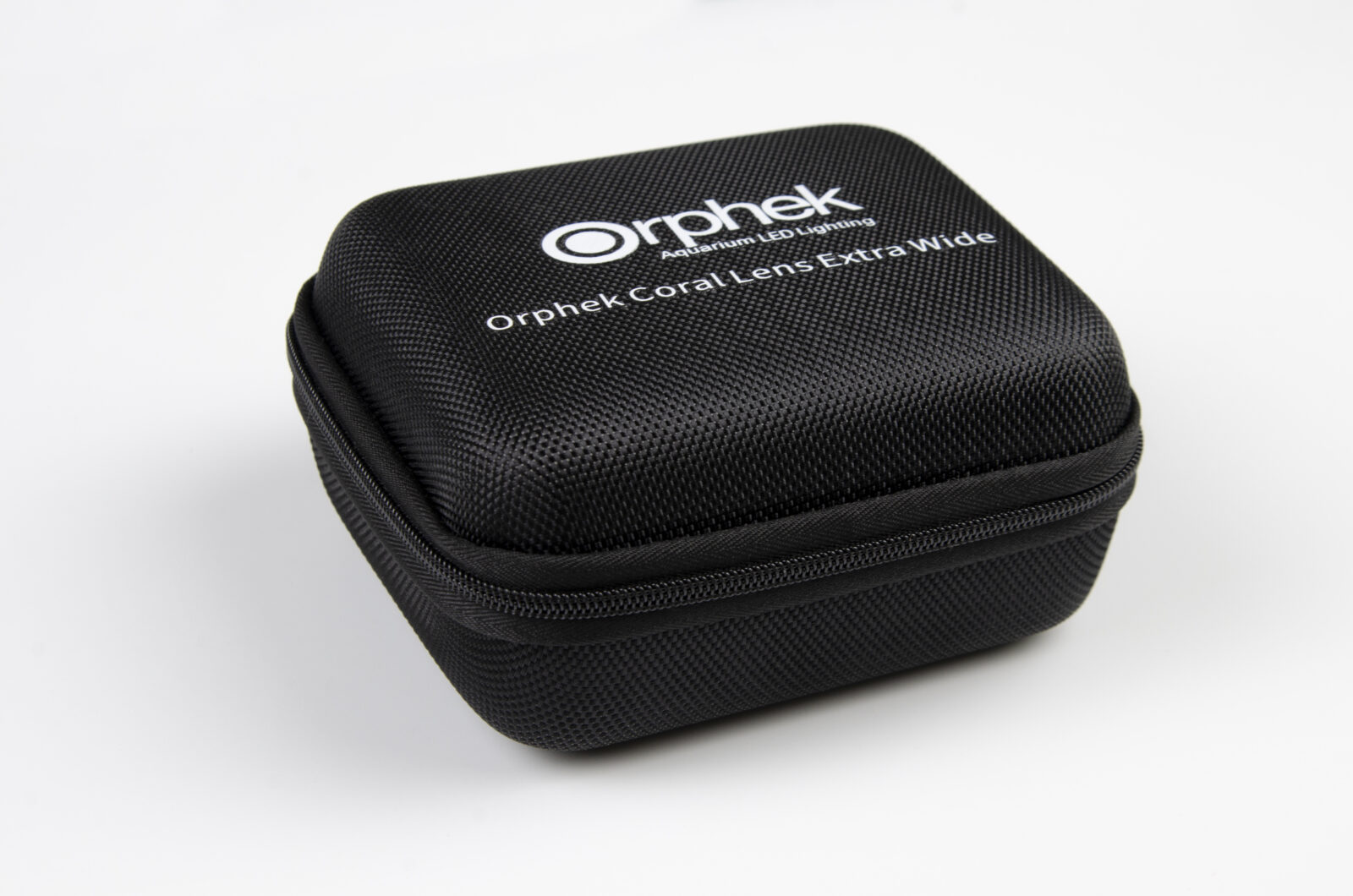 I read it all and I do want to know how do I purchase the 52mm Coral Extra Wide Lens Kit?

WHAT'S IN THE BOX?
4x add-on Lens
1x Plastic Orphek Lens Clip
1x Cleaning Cloth
1x Portable Hard Flex Storage Box
All Other Orphek Acessories:
If you wish to read about/buy our Orphek AURA High End Acrylic Mounting Arms for Aquarium:
Orphek Universal Fixing Bracket Kit:
Orphek Universal Mounting Arm Kit
AZURELITE 2 Blue LED Flashlight – The Next Generation:
The coolest Orphek gadget designed specifically for coral night feeding, colors & health checking and illumination.
If you are a distributor, shop, online shop, Public Venue we are ready to take your order!! We have stock! Don't miss the opportunity!