Orphek Amazonas 320 LED Light Fixtures are developed specifically for public aquariums and venues displaying reef or freshwater aquariums.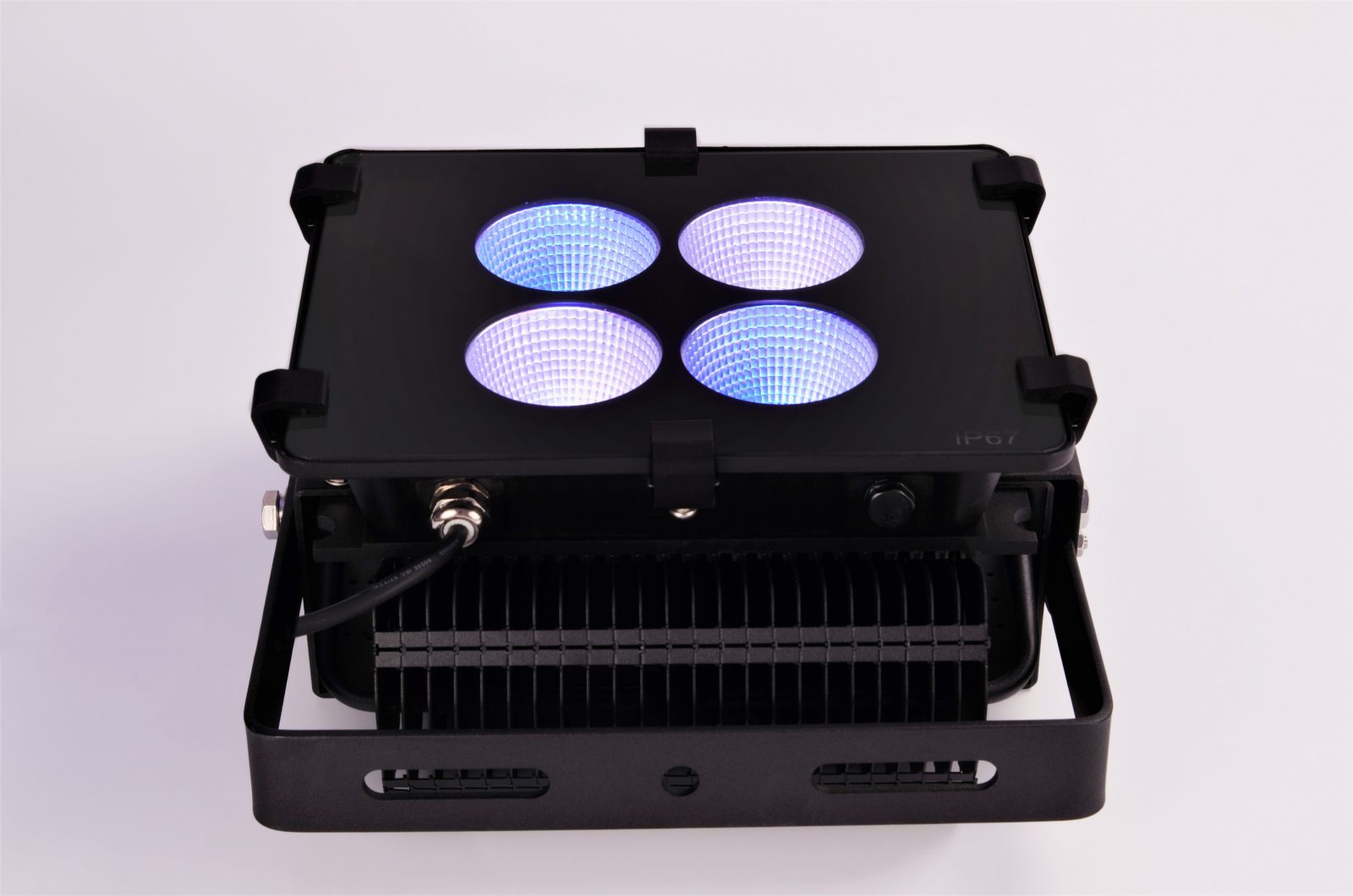 Orphek is the leader in developing LED lighting solutions for Public Aquariums, Zoos, Hotels, Shopping Malls, Airports and other public venues displaying aquariums.
Our Amazonas line is designed to deliver LED lights that answers to the needs of your project, having either living creatures in captive aquariums or not.
We help you recreate Nature and enhance the beauty of your areas displayed by offering a versatile light solution with more than one application of integration of light source.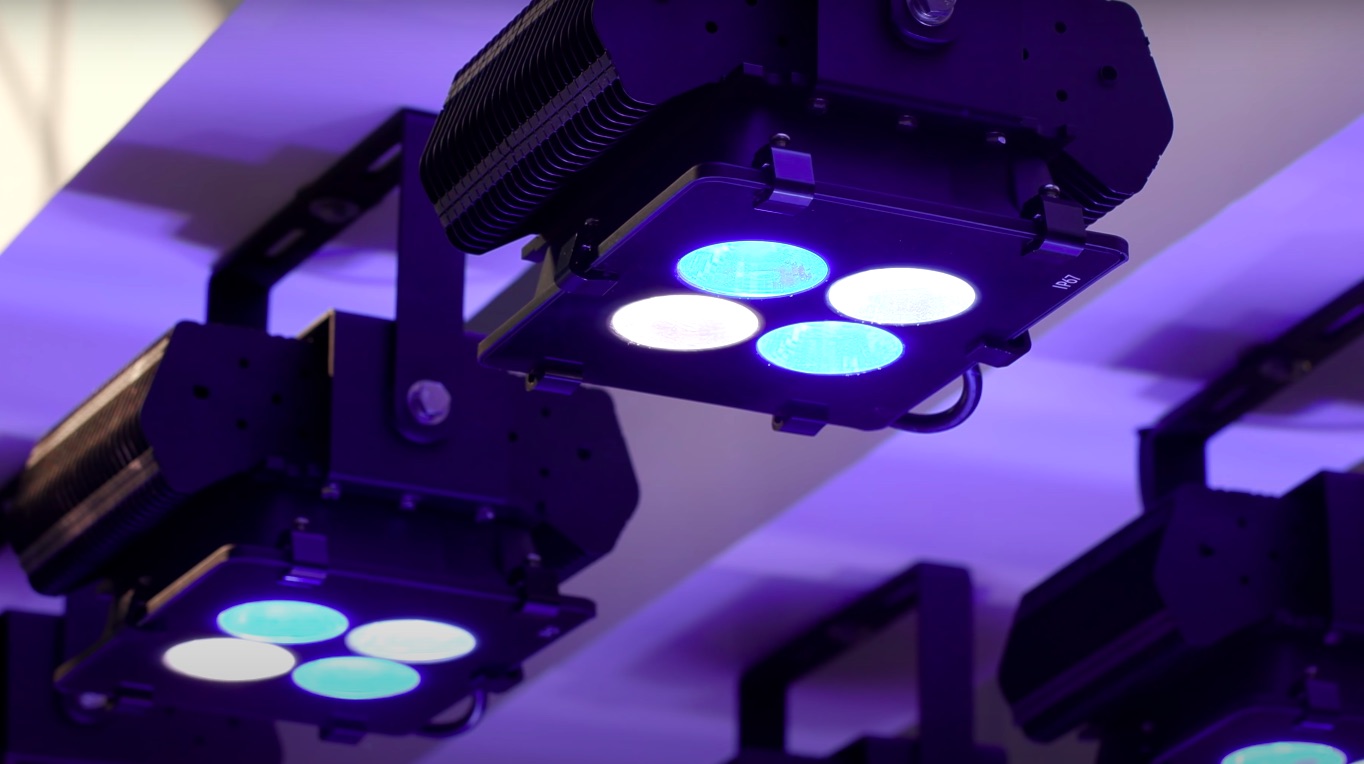 WHY AMAZONAS 80 IS THE BEST LED LIGHT FOR PUBLIC VENUES
Designed specifically for public venues displaying reef or freshwater aquariums
Designed to enhance beauty of both natural and synthetic compositions
Renders Natural look, color pop, health and growth
It is developed specifically to provide a safe natural ambiance for fresh water/salt water expensive rare, exotic species & high maintenance
Suitable for both outdoors and indoors sites
WHAT ORPHEK AMAZONAS 320 OFFERS THAT OTHERS DON'T
IP67 waterproof certified
High quality aluminum housing, temperate glass cover, waterproof connectors, weather fastness surface treatment, anti-corrosion, anti-rust
Incredible easy mounting installation with plug and with adjustable rotational metal bracket, extremely stable and reliable – You can easily install it on the ceiling, walls and other locations by adjusting the different angles (180 degrees) to meet your different needs.
Friendly technology with effortless part's replacement for simple and easy light maintenance
Offers perfect contact between fins and the conductivity panels, to ensure the best heat transfer
Developed to replace a single 400-600W metal halide
4 x 80 Watt LED Total of 320 Watt
Aluminum reflection cups with 04 lens options (15° 30° 60° and 90° lens)
80watt LED – 80 pieces of 3 watt LED operate at only 80 watts ensuring longevity and high efficiency
WHERE AND HOW CAN YOU MOST BENEFIT FROM ORPHEK AMAZONAS LED LIGHTING SOLUTIONS
Orphek Amazonas LED Lighting solutions are suitable for both outdoors and indoors sites.
In this line there are 4 products available: AMAZONAS 80, 320, 500 and 920.
Each product suits different sizes and depth of habitats and areas.
Orphek is more than happy to provide assistance in finding the best Amazonas LED lighting solution for you!
Taking outdoors infrastructures as an example, Amazonas will be a perfect LED light solution for both fresh water and marine habitats, such as themed feeding stations and touch/discovery zones; photo zones, themed handrails; rock piers, suspended bridges or vines, pools, terraced pools, natural dividers between exhibitions, rock walls, sandstone block walls, etc…
If we are talking about indoors facilities, Amazonas is an excellent LED light solution to light and enhance beauty of sculptures, statues, ruins, temples and any other decoration in the habitats.
It is also perfect to focus interest in bubble effect coming from decorating pieces, themed feeding stations and photo zones, submarines, pirate boats or boats of any kind, etc…
Since its a versatile solution with 4 options of lens it is also perfect for illuminating swim through tunnels and walk in tunnels; floors, rock based and formations; exhibit walls; themed fishing boats, submarines; coastal trees, etc…
You can also use Amazonas to give the natural, health look to tanks at any shape, either placed in closed areas or canopies, such as gallery displays. Even elevators…
It can also be applied to make habitats such as mangroves, containing sand shorelines, mud flats, sand bars, small to medium islands, over the head mangrove roots, etc…
Not to mention that Amazonas is the perfect solution for paludarium tanks including both water and land features.
Since this semi-aquatic habitat houses a broad range of terrestrial, aquatic and semi-aquatic plants and animals, mixing land and water habitats in the same tank/area you need a LED solution that will render the perfect spectrum for both. And this is what we did!
About location: Amazonas can be used for floor, background, over the head, suspended areas including murals, hear walls, elevated stations… you name it! It is developed for both under the water viewing or over the surface viewing.
It is also a perfect solution for Penguim nesting areas, behind the scenes, back stage tours, animal shelters, special terrariums etc…
These are just some of the applications that Amazonas Line is perfect for, you can also contact us if you have different projects and ideas!
Most of all… Orphek Amazonas LED Lighting Solutions render the natural look, coral reef color pop, health and growth you need to keep both creatures, plants and visitors happy.
WHY AMAZONAS IS THE PERFECT LED LIGHT SOLUTION FOR VIRTUAL VISITATION & LIVE SHOWS?
The virtual reality and live shows are an excellent solution to continue to engage schools and families. These are great solutions to continuously provide both educational and entertainment programs.
How can these venues provide quality images in a way that visitors will really feel connected and happy with their visits? How will they feel the money they are paying for online experiences was worth spending? Because if it was not, there won't be comebacks!
Understanding these challenges ORPHEK LED LIGHTING has been researching and developing customized products only Public Aquariums also to provide:
THE NATURAL LOOK YOUR TANKS ARE IN REALITY WHEN EXHIBITED IN VIRTUAL REALITY AND VIDEO
Only Orphek LED lighting solutions will deliver it!
---
Scroll down for detailed explanations about this Orphek LED Lighting Solution:
The Amazonas 320 – Powerful, Efficient, Versatile and Durable!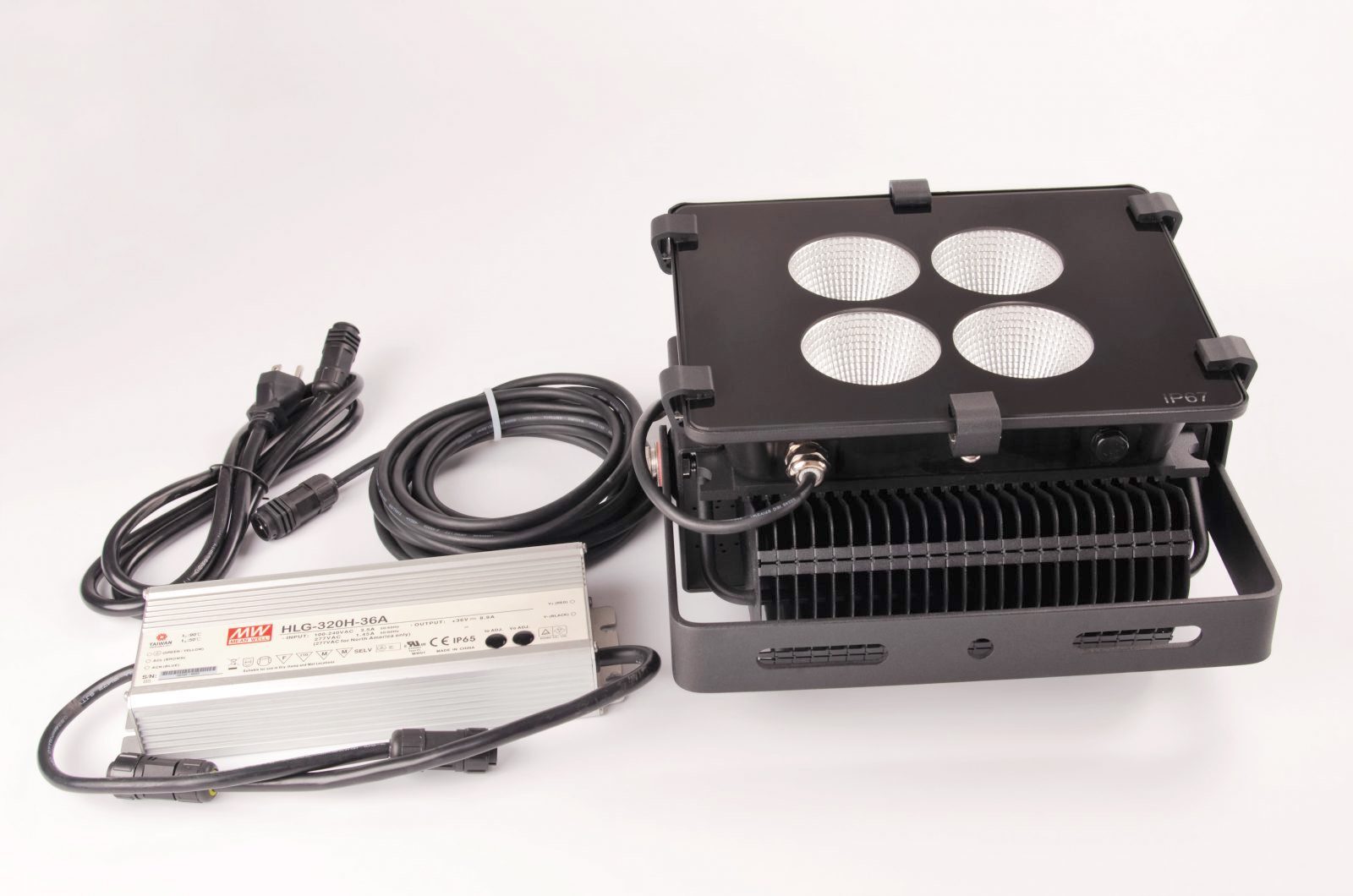 Quality and Durability Features
IP67 CERTIFIED – ALUMINUM HOUSING – ANTI – RUST & CORROSION
Built to last, this IP67 waterproof certified LED light will endure even in the most challenging facilities.
Amazonas 320 is built with high quality aluminum housing, temperate glass cover and waterproof connector.
It also contains weather fastness surface treatment, providing excellent anti-corrosion and anti-rust for any kind of indoor and outdoor environment.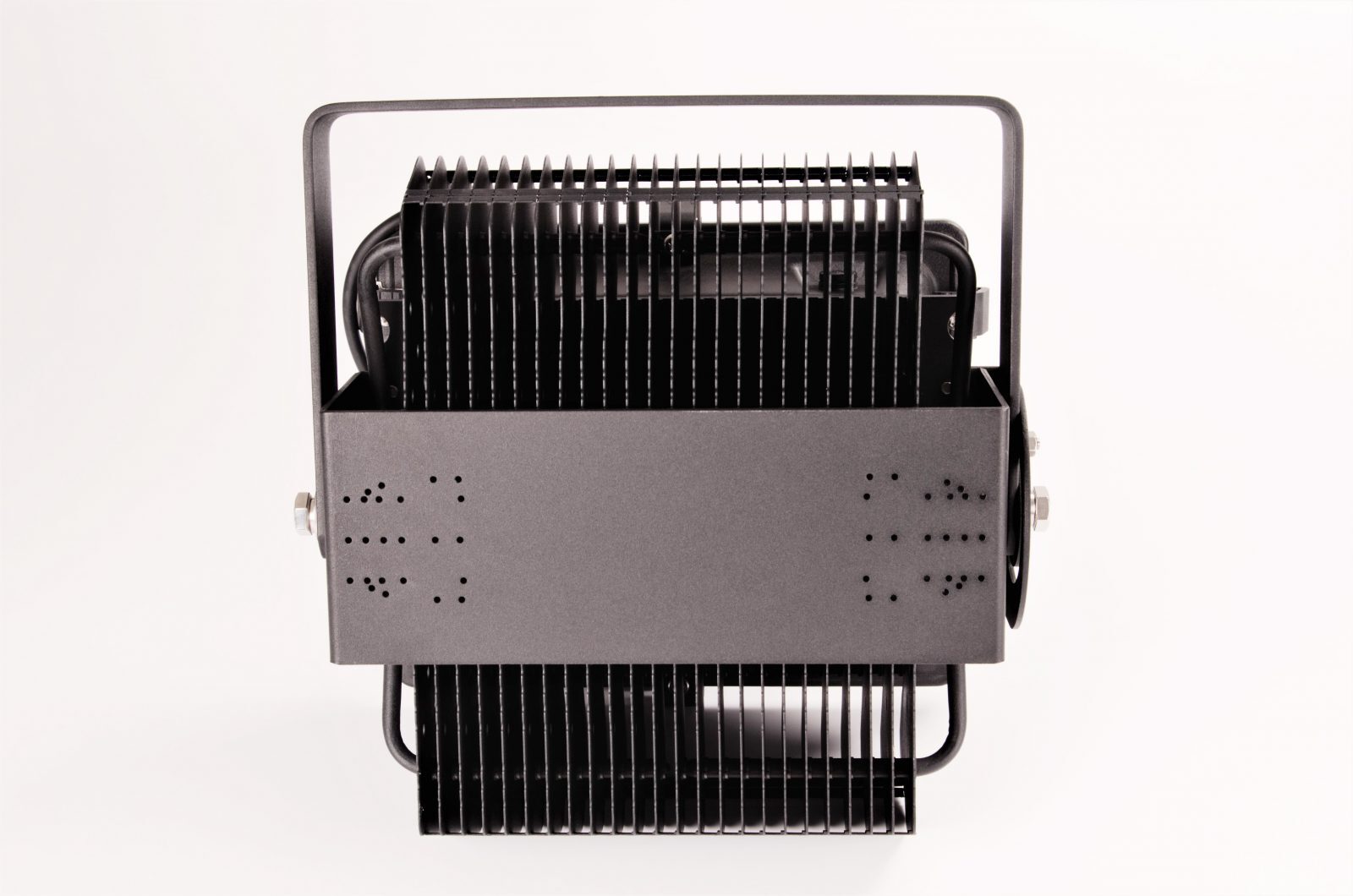 ---
And most of all…
Amazonas 320 is IP67 Rating
Being IP67 rated waterproof, this solution is excellent for public aquariums and venues where you have high humidity applications.
Versatility, Lens Options and Maintenance Features
ALUMINUM REFLECTOR CUPS WITH 4 LENS OPTIONS AND EASY PARTS' REPLACEMENT
Designed to replace a single 400W-600W metal halide, our Amazonas 320 Aquarium LED Lighting is perfect for public venues for its versatility, performance and spectrums.
Amazonas 320 has Aluminum reflection cups, which improves considerably the life span of the light and comes with 04 different reflector cups of 15, 30, 60 and 90 degrees, offering you not only a durable, but also a very versatile light solution.
Meaning that having reflectors with a 15° 30° 60° and 90° lens provides you options of light distribution and intensity to match the depth and spread of several types of applications and projects.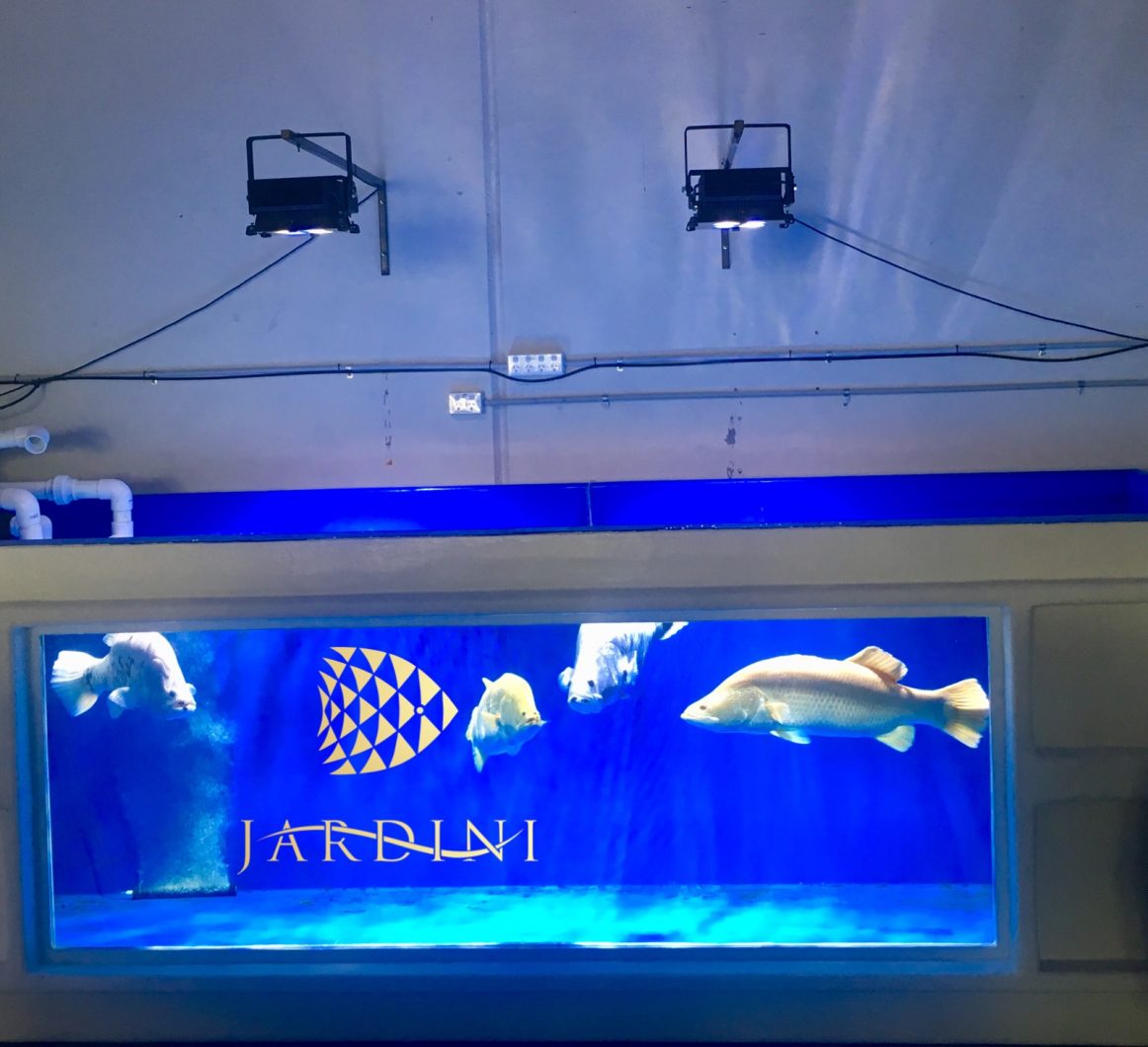 It can be also placed at long distance and at far range of the illuminated area. This is important for public venues when setting Natural ambiances and when light sources should be far from the visitors sight and still provide performance.
And most of all…
Orphek has develop Amazonas 320 with friendly technology that makes the lights maintenance very easy for you. With plug in, plug out tech you can replace parts very easily.
Revolutionary matrix mix color LED
Natural X Synthetics
4 x 80Watt LED Total of 320Watt
The Amazonas 80W chipset features 80 x 3Watt integrated LEDs in a range of colors.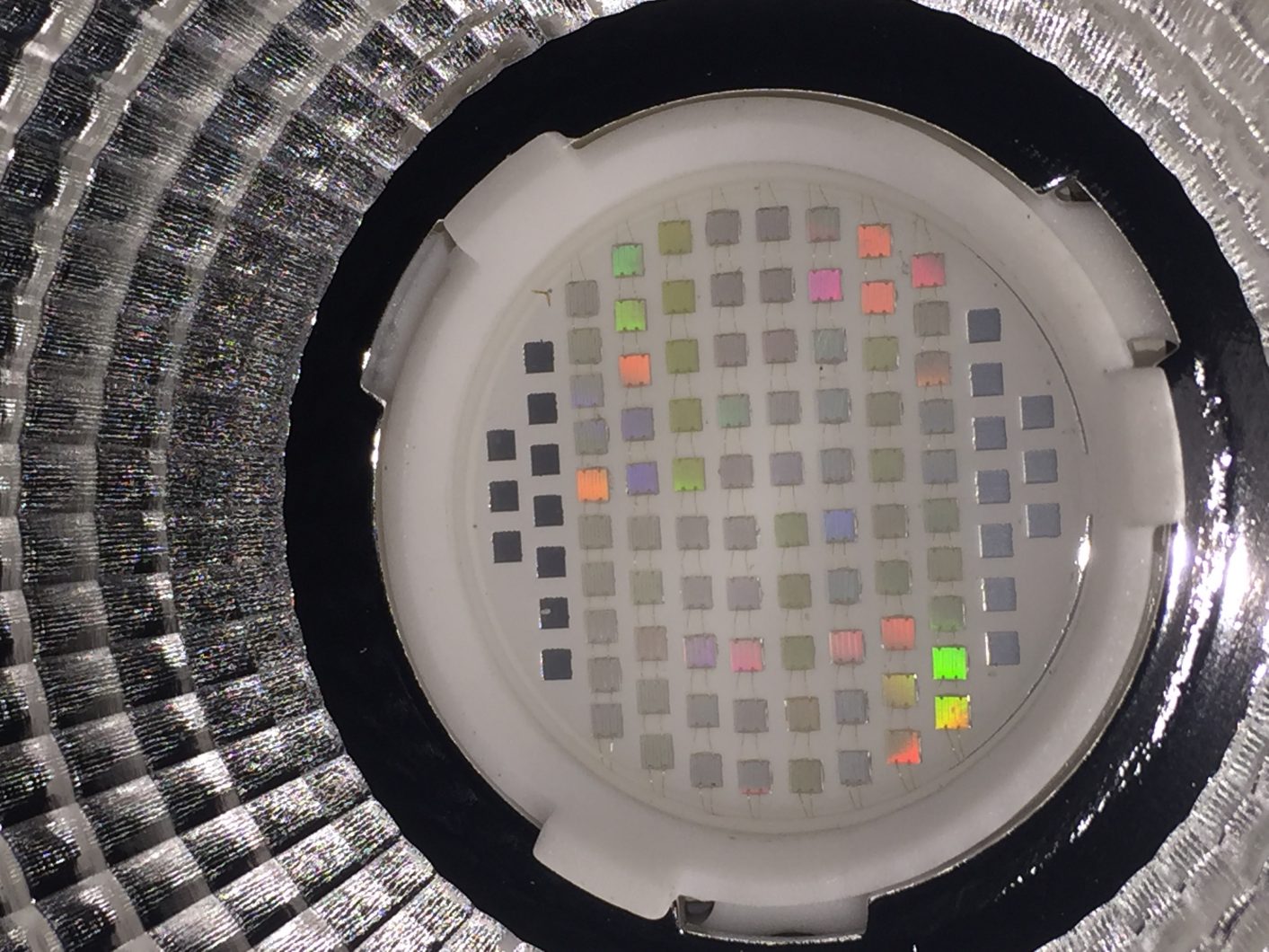 This LED light solution will help you created breathtaking either saltwater and freshwater aquariums.
A wide range of organisms kept in public aquaria comes from different types of habitat and different geographic zones. Our Amazonas 320 will not only help to create a more natural, more easy-to-adapt and healthier environment to any kind of installation and animals, but it will also help to explore the beauty that a proper atmosphere can bring to the exhibition.
Understanding each peculiarity of these habitats, ORPHEK LED LIGHTING developed Amazonas 320, helping Public Aquariums and other venues to use the correct choice of lightening spectrum and colors that will make all the difference for both visitors and species.
Containing either eco-friendly and synthetic recreation of the coral reefs or lush underwater gardens, your aquariums will look so natural that only professional staff will know the difference.
LED Available colors
Multi Color LED
XP 80 Reef Day Light – For Reef SPS/LPS
XP 80 Blue/Violet/UV – For Reef SPS/LPS
XP 80 Freshwater/ Planted
Single Color LED
Blue 450-460nm – Marine Tanks
18000K White – Marine Tanks
14000K White – Marine Tanks
10000K White – Freshwater Tanks
6000K White – Freshwater Tanks
XP80 White & blue spectrum for better coral coloration & protection
Corals contain protein and these colorful molecules respond to light differently. Some are thought to protect the coral and its symbiotic zooxanthellae from excessive amounts of light, while others are believed to fluoresce light wavelengths that can aid photosynthesis.
Orphek has researched and developed each Amazonas 80W chipset with a combination of LEDs colors and quantity based on the needs of corals; respecting their natural response to light wavelengths; and to provide the best color pop, health and growth spectrum, while giving your tank the natural look, mimicking nature at its fullest.
XP 80 Blue/Violet/UV – For SPS/LPS
Very Wide Blue/Violet spectrum 400-500nm for SPS/LPS/Soft coral growth and wide fluorescent coral "pop". Chlorophyllc2 is the most common form of chlorophyll c. Its absorption maxima are around 447nm ,
80 Watt XP – Reef v4 LED – White LED spectrum (380nm – 700nm)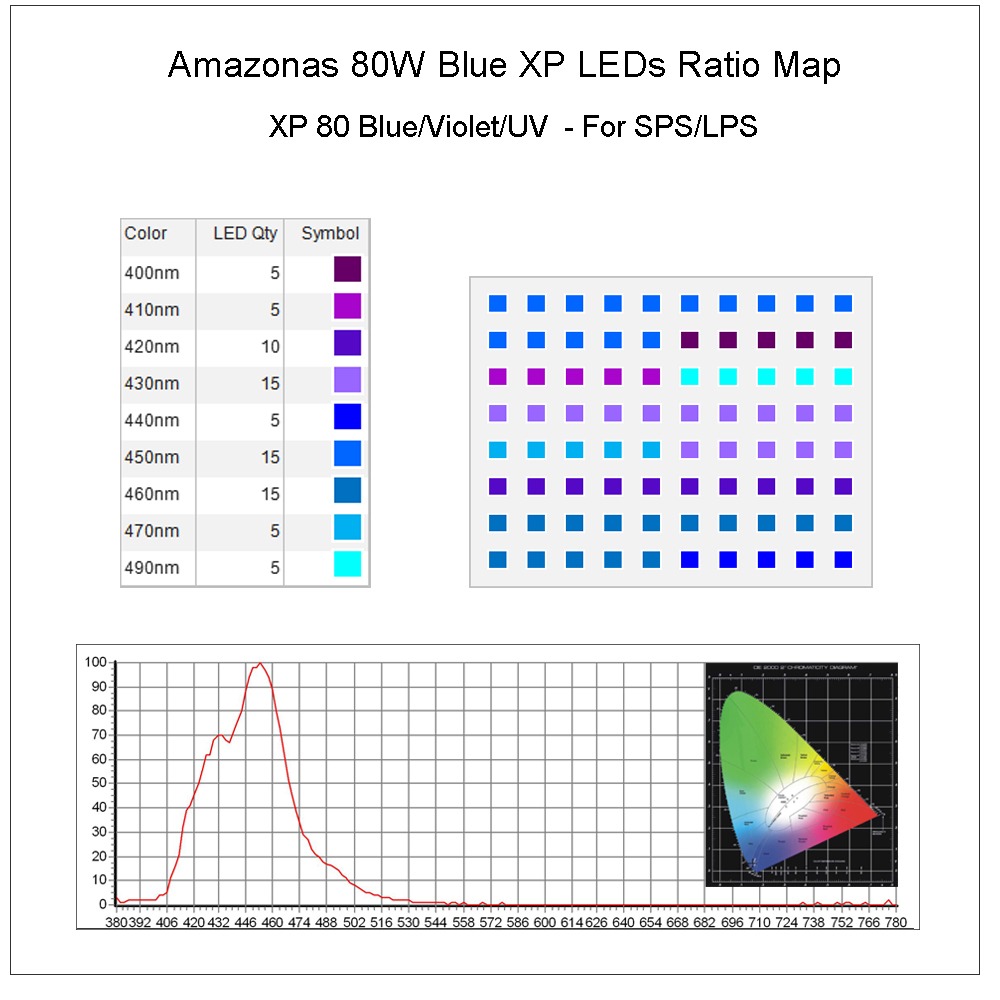 XP 80 Reef Day Light – For SPS/LPS
Full spectrum from 380 – 700nm. Center 447nm These wavelengths are important in zooxanthellae photosynthesis – chlorophylls a and c2 utilize blue while the accessory pigment peridinin absorbs green light up to about 450nm.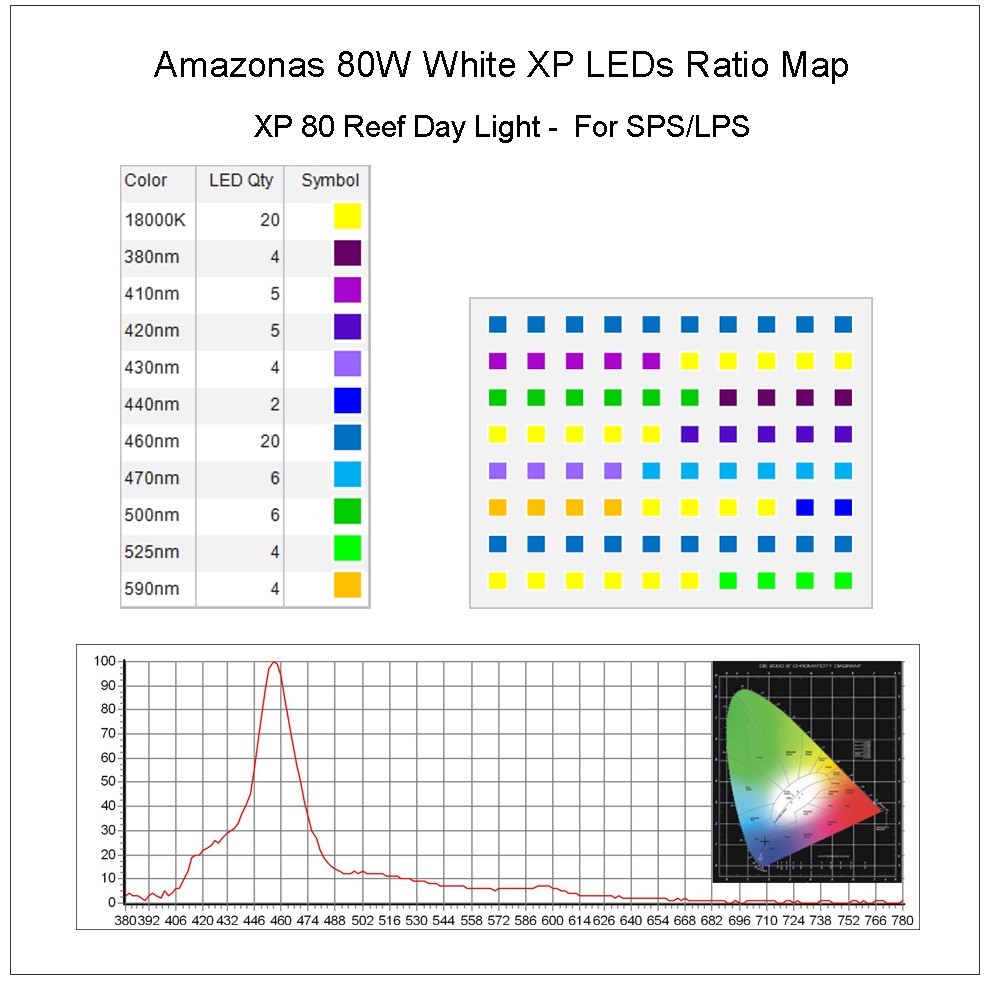 XP 80 Freshwater Planted 380nm – 700nm
12 types of LEDs designed, produced the best possible light for aquatic plants to grow and thrive and produce vibrant color.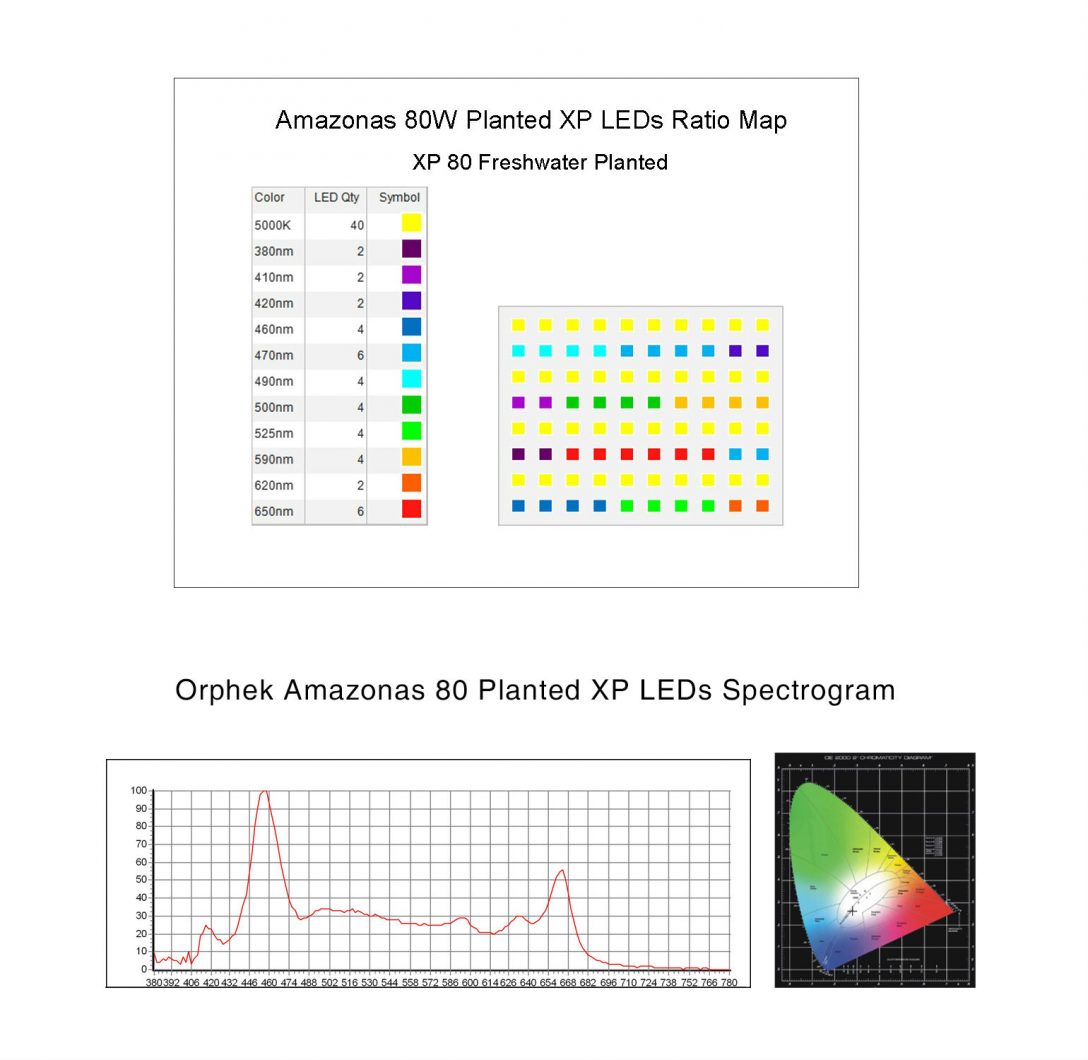 Specifications
Color/Materials
Light Unit Body Material:
Black high quality Aluminum housing with Tempered Glass Cover.
Electrical
MeanWell driver: 1xHLG-320-36A
Input Voltage: 100-240VAC 227VAC for North America only Frequency: 47-63Hz
Power Consumption: ~ 320 watts PF (Power Factor) >0.95
Input Current (Amps) 1.65
Input Voltage (V) 230
Output Voltage (V)36
Electrical outlet: Region appropriate
Cords
Power extension cord with waterproof connector from light unit to power box:
Total 196″ (5m)
Power Cord: 59″ (1.5m)
Dimensions
Length: 10.6″ (270mm)
Width: 12.6″ (320mm)
Height: 10.8″ (275mm)
Weight
Light Unit Weight: 10.6 lbs (4.8kg)
Power Supply Weight: 6.6 lbs (3kg)
Dimensions technical visualisations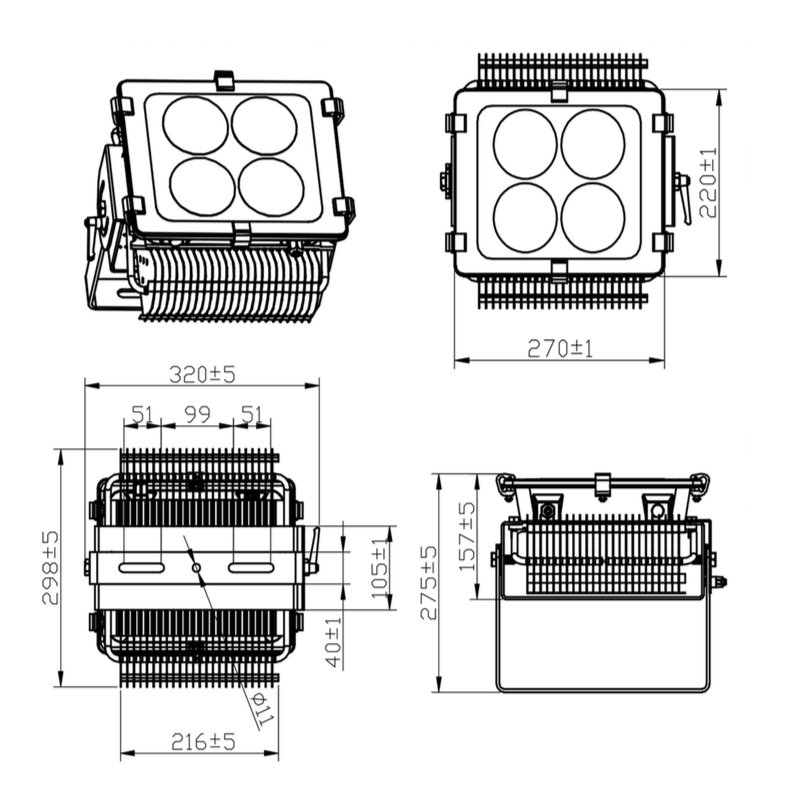 Package Dimensions / Weight
Length: 15.75″ ( 400mm)
Width: 15.75″ (400mm)
Height: 10.24″ (260mm)
Package Weight: 22 lbs (10kg)
Package V.W.: 19.8 lbs (9kg)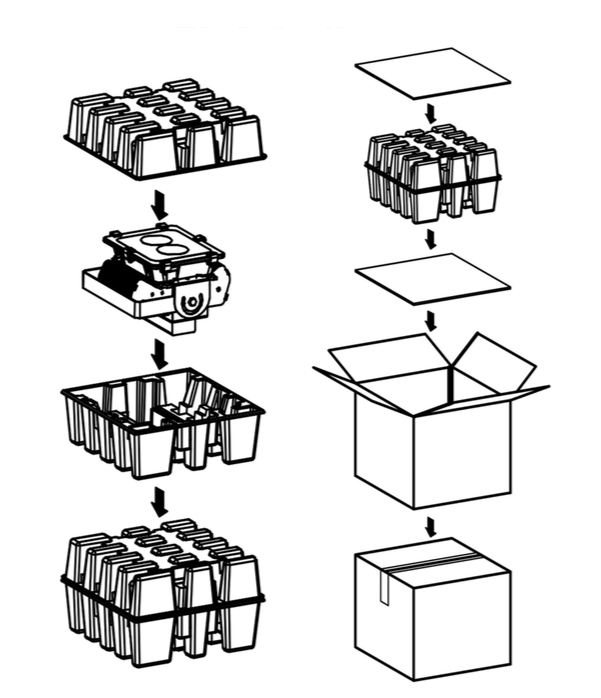 ---
Amazonas 320 structure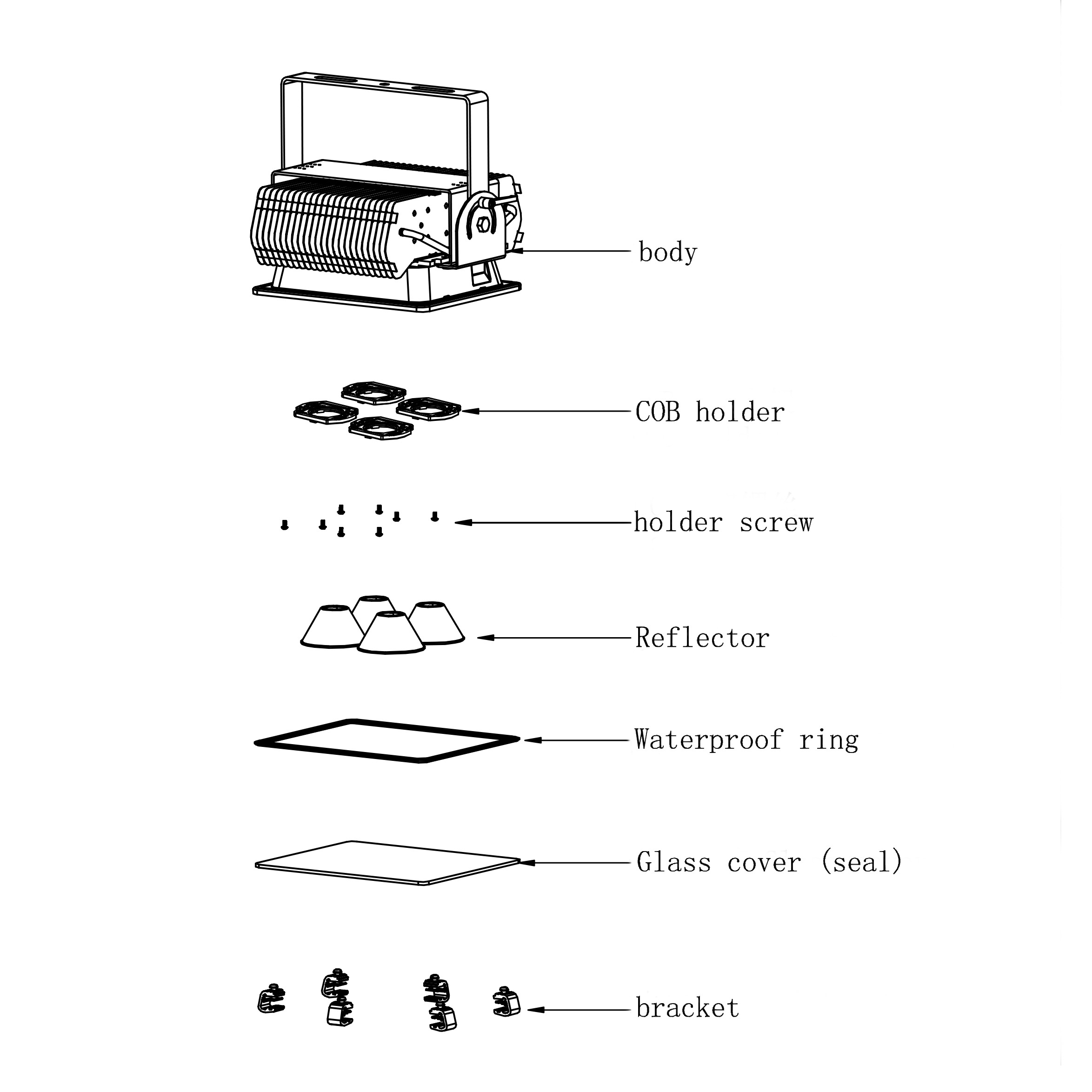 Click HERE for Orphek projects for Public Aquariums
How can I order my Amazonas 320?
Go to CONTACT
By contacting us via email or filling the form you can make inquires about Amazonas 320 or place orders.
E-mail us today and get a free consultancy from our sales representative near your location.
Purchases via website are made with PayPal invoices and you can pay with your PayPal account or credit card.
We offer free shipping – with our Door to Door worldwide Express Delivery, so your Orphek solution(s) will arrive any place in the world!
Also if you wish to know more details about our Amazonas series, email us to contact@orphek.com and we will help get you started! You can also reach us by filling our form.
CONTACT US TODAY!
---