Orphek Amazonas 320 W – Public Aquarium LED lighting Up to 32,000 Lumens
Orphek new Models  Amazonas 320W LED Light Fixtures for use in reef or freshwater systems. All models will feature an 4 x 80 pices of 3 watt LED Matrix Chip(s)Max power 960 watt . Each matrix chip will operate at only 80 watts ensuring longevity and high efficiency. Because of each model's ingress protection rating of IP67, these models are very suitable for public aquariums and other high humidity applications.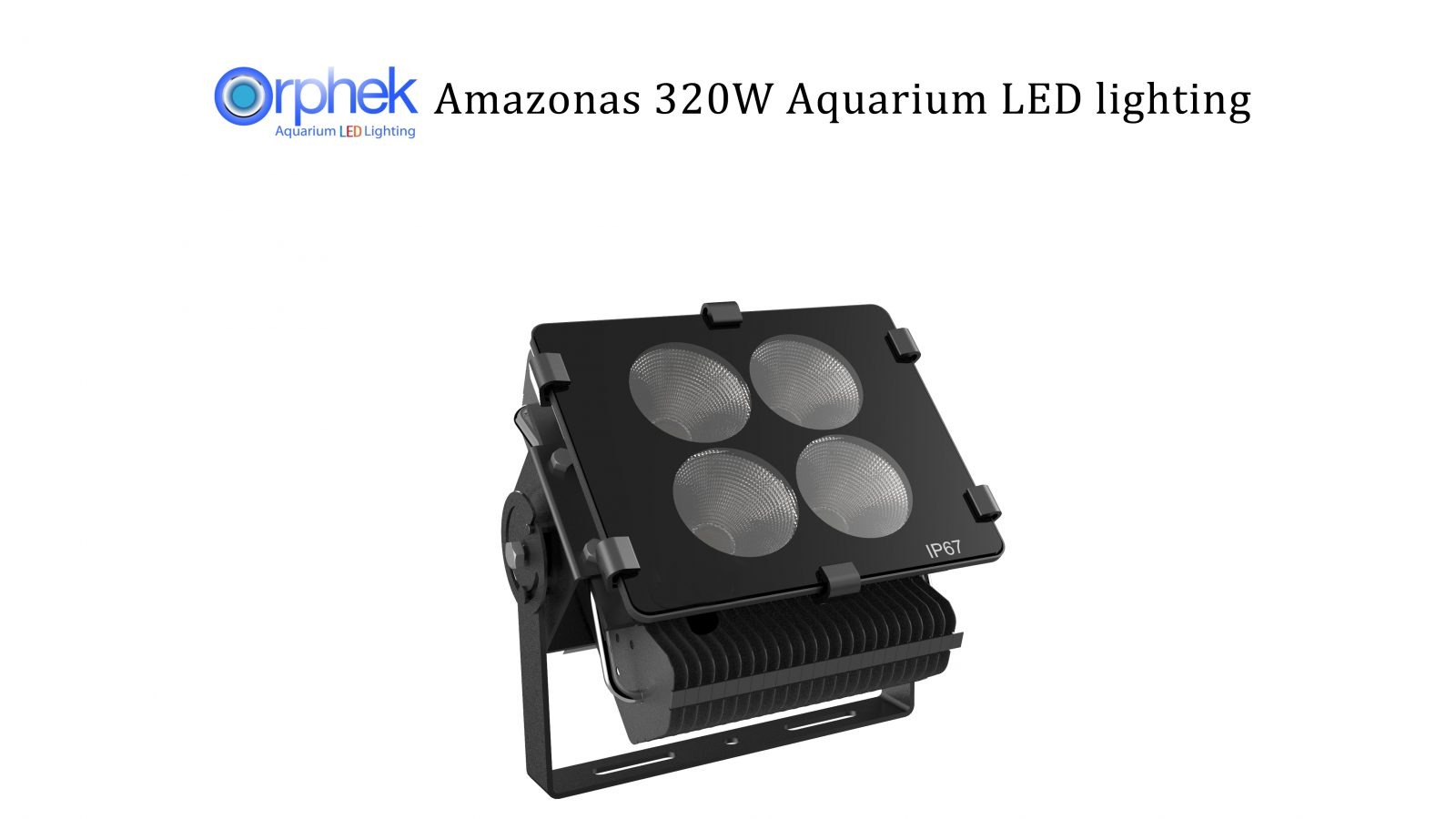 Features
New Matrix chip prevents spotlighting. We integrate patented high brightness LEDs into our unique chip mixing pattern. Our dense matrix LED chip produces brilliant light with superior CRI and smoothly mixed spectrums. By grouping a high number of LED chips
together allows the LEDs to emit penetratingly intense light of the correct spectrum (380nm – 700nm) and without using white LEDs.
Our advanced heat dissipation technology gives longevity and better performance coupled with high efficiency.
If using to complement metal halide, the use of all blue LEDs will give you a range between 380 to 500nm which is the widest spectrum of blue available on the market.
Plug and play LEDs, simple to change!
Three different aluminum cup reflectors are available 90D , 60 D 30 D, 15D No fans means no noise!
All models are virtually waterproof (IP67) and rust proof!  High quality MeanWell LED Drivers included. Availability
80 Watt XP v4 LED – White LED  spectrum (380nm – 700nm)

80 Watt XP LED –   spectrum (380nm – 700nm)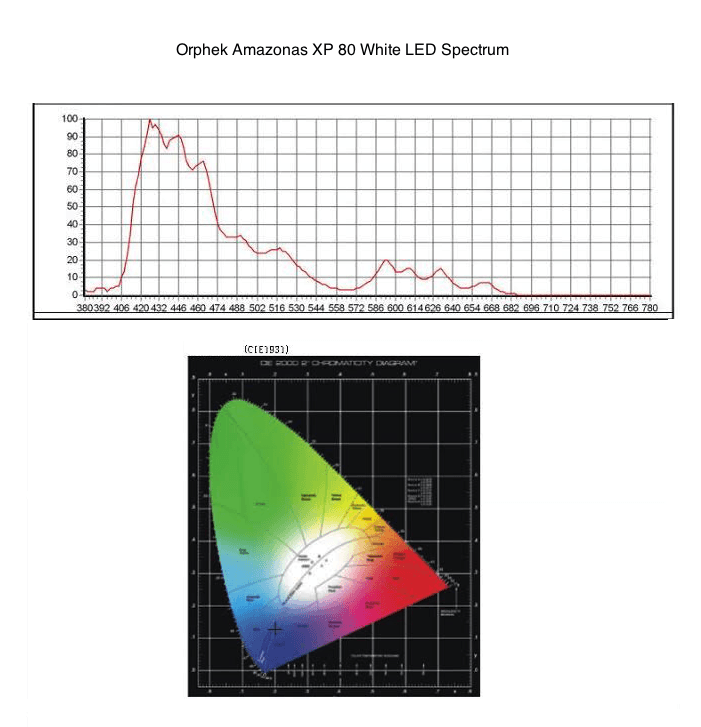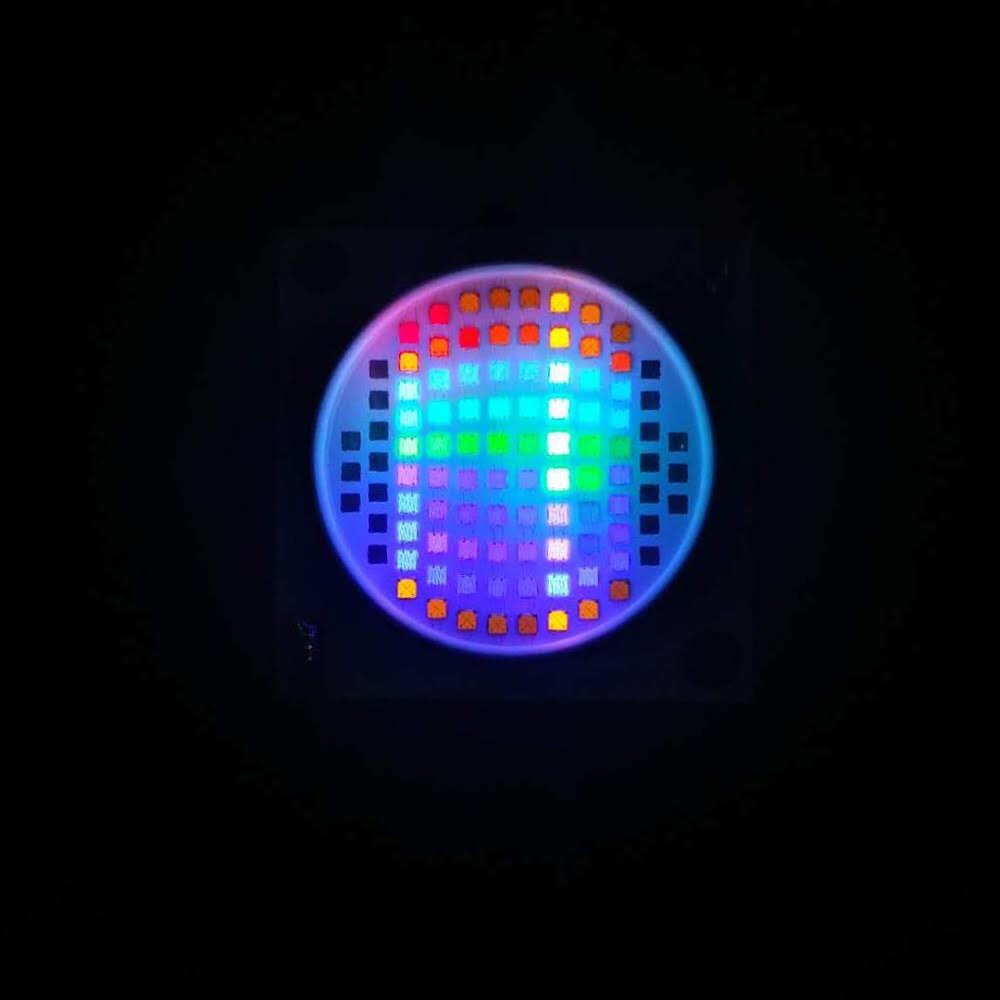 80 Watt XP Blue LEDs  spectrum ( 380 – 500nm)
Light Source
Feature
Mechanical Dimensions: 28.0×28.0x1.4(mm)
Package Structure: Copper Base Chip on Board
 CRI(Ra): 90Min.
 Thermal Resistance: 0.32C/W
 RoHScompliant
 Better die arrangement for optics
 Wide range of luminous flux and high efficacy
Available with none dimming or dimming Mean Well LED driver.
Integrates with Neptune Apex controller, Reefkeeper, and other digital controllers capable of 10VDC or PWM operation
LEDs
4pcs 80 watts COB LEDs
LEDs Make Up
Matrix chip containing 80pcs of 3 watt LEDs.
LED make up will depend on Kelvin temperature used.
Amazonas 320 structure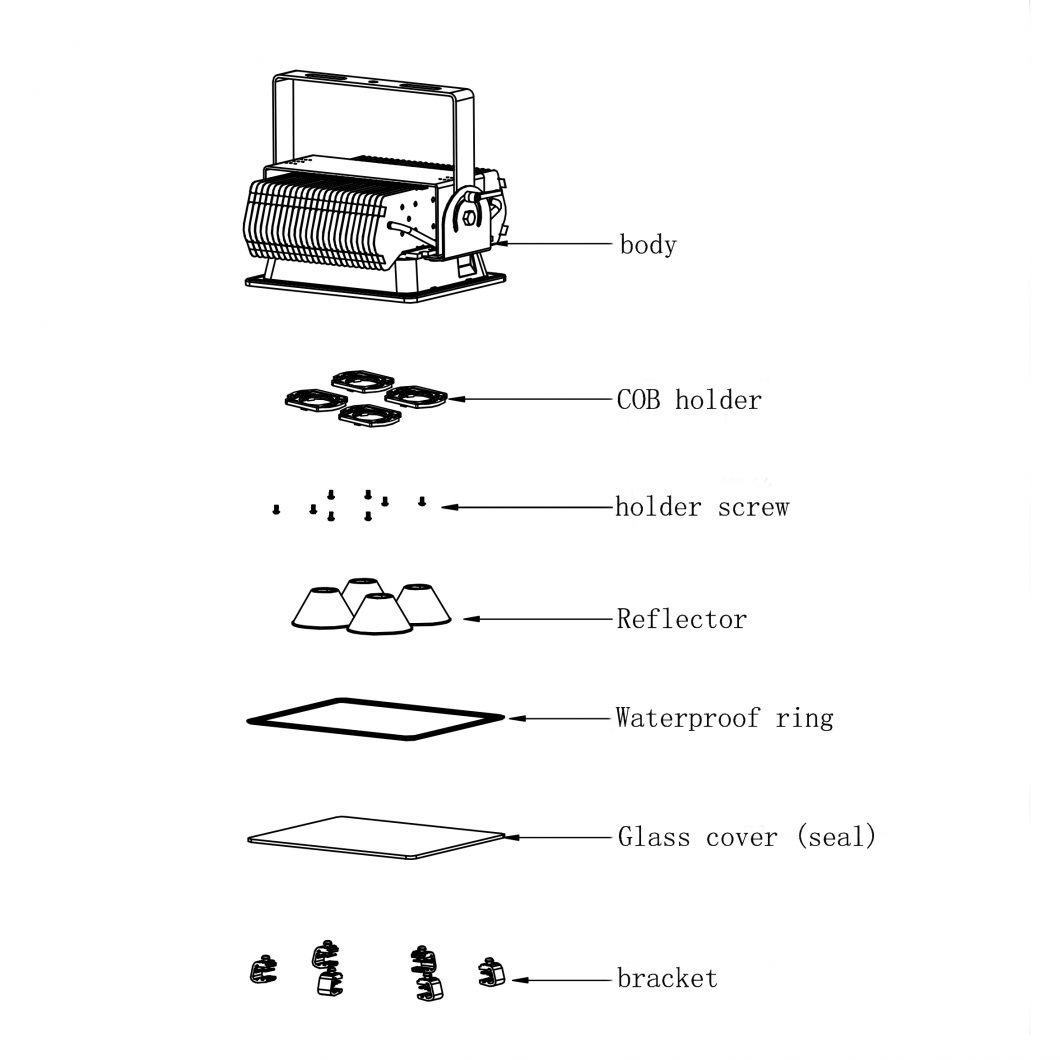 Lens Options
Aluminum Reflection Cup: 15/30/60 degree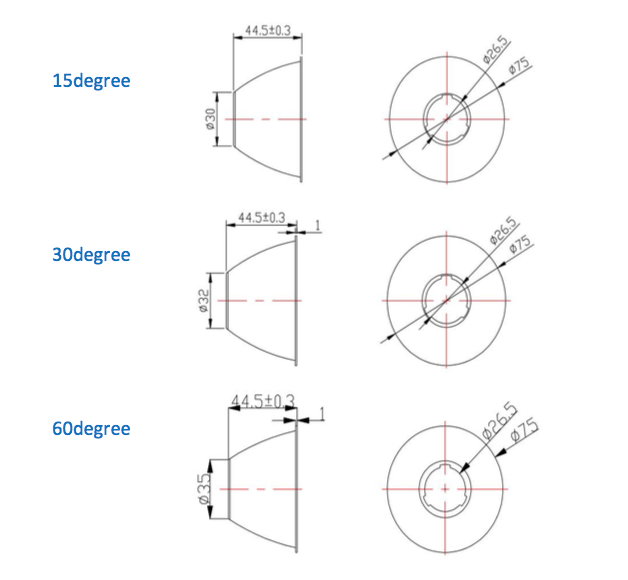 Specifications
Electrical
MeanWell driver: 1xHLG-320-36A
Input Voltage: 100-240VAC 227VAC for North America only Frequency: 47-63Hz
Power Consumption: ~ 320 watts PF (Power Factor) >0.95
Input Current (Amps) 1.65
Input Voltage (V) 230
Output Voltage (V)36
Electrical outlet: Region appropriate
Color/Materials
Light Unit Body Material:
Black high quality Aluminum housing with Tempered Glass Cover.
Cords
Power extension cord with waterproof connector from light unit to power box: Total 118″ (3m)
Power Cord: 59″ (1.5m)
Dimensions
Length: 10.6?? (270mm)
Width: 12.6?? (320mm)
Height: 10.8?? (275mm)
Weight
Light Unit Weight: 10.6 lbs (4.8kg)
Power Supply Weight: 6.6 lbs (3kg)