For new version of the azure
AZURELITE is the coolest Orphek gadget designed specifically for coral night feeding, colors & health checking and illumination.
This versatile high performance blue LED multi-functional flashlight will blow your mind! Not only that, it is the ultimate gift for your fellow reefers!
Take Orphek gadget anywhere you go!
Take amazing pictures of your corals and let you know where you are when exploring Nature!
WHAT CAN I DO WITH 3 DIFFERENT FUNCTIONAL MODES?
Coral feeding: Low Output
Night Viewing & Inspection: High Output
Use for signalization when out there checking corals in Nature: Strobe Output
One more thing! If you like to take amazing photos of your corals and share them, AZURELITE will render you amazing pictures.CLICK ON THE LINK TO GET TIPS ON HOW TO TAKE GOOD PICTURES OF YOUR CORALS
CHECK ON THE AMAZING PHOTO GALLERY
---
HOW TO FEED MY CORALS USING AZURELITE? The most convenient time to feed coral is after all lights in the aquarium are off. Most coral feeding is triggered by night and the majority of corals opens their polyps and extends their tentacles and actively feed. To do so, simply illuminate the desired area with your AZURELITE then begin to direct feed. IS THERE ALL I NEED TO KNOW TO FEED MY CORALS?Concerning light YES! What to feed them and quantity of food we believe it is best if you check the feeding instructions with your food supplier!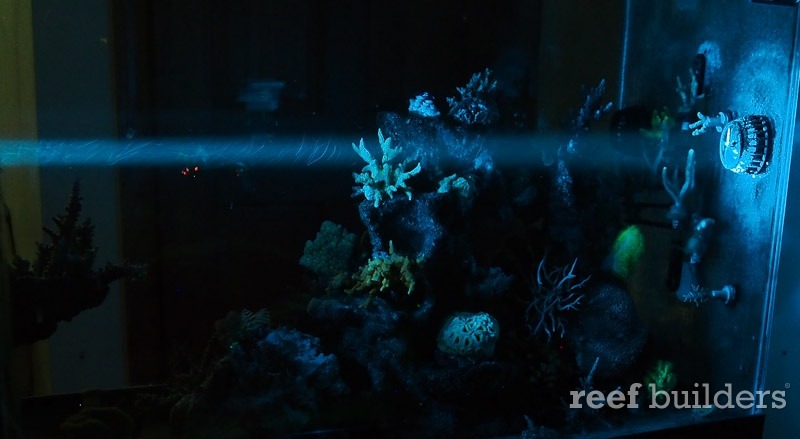 HOW DO I CHECK MY CORALS WITH AZURELITE? A health coral check should evaluate coral's colors, the existence of white spots, polyp extensions or tissue inflation that you can only really see well if you light the corals with AZURELITE blue LED. So, should I take it with me when visiting coral farms & shops?YES! You must if you want to purchase healthy corals!
---
YOU SAID IT IS ALSO A COOL GIFT, WHY IS THAT? Besides doing all it does, it has an enticing silver white coating and it is packed in deluxe matt black gift box with an embossed & varnished Orphek logo. Orphek combined high performance, exquisite design & packing that can be taken anywhere because it fits a pocket! How cool is that??
PACKAGE:
Inner white casing to render better protection and to match the white silvery color of the product
Outer case in black matte with the name AZURELITE in a contrasting blue metallic color
Black matte sleeve with glossy Orphek logo.
WHAT'S IN THE BOX?
Orphek Azurelite Flashlight
Wrist Lanyard
Pocket Clip
User guide booklet
FEATURES
High Luminance
Powerful Focusing Beam
Orphek Signature Convex Optic
5 Watt Lifetime LED
3 Functional Modes
CAN I WATCH/READ REVIEWS OF THE PRODUCT?
YES! People around the world can show you interesting things about AZURELITE! Read a recap of the product since its launch!Azurelite Reefbuilders 2013 Awards winner Orphek Azurelite wins one of eight Awards given by Recifical News in France.Orphek Azurelite Review – salzwasserwelten.de in GermanyUnboxing of Orphek's Azurelite a new flashlight dedicated to the reef hobbyistUnboxing Orphek's Second Generation Azurelite | AquaNerdOrphek's Azurelite is an indispensable reef aquarium tool |reef-buildersOrphek Azurelite HOW FAR ? • Orphek LED • Aquarium LED Late night goings on – Blogs – Reef AddictsOrphek AzureLite 5 watt blue LED will help find MACNA's best coralsOrphek Azurelite – torcia a led per fotografare i coralli e non solo – unboxingUnboxing de l'Azurelite d'Orphek, une lampe de poche pour le récifalReefsite.co.uk
---
---
DO YOU NEED MORE DETAILS BEFORE PURCHASING?
Here you can have all the specifications:
Type: Rechargeable Flashlight
Running time: battery-running time
Voltage: 4.5V
LED:
Light Source: 5W LED
LED Type: Blue
Dimensions/Weight:
Length: 5.75"/ 146.05mm
Diameter: 1.375"/ 34.925mm
Weight: 110g
Color/Materials:
Body Material: Aluminum Alloy
Surface Treatment: Anodic oxidation
Body Color: Sliver-White/White ring
Compatible battery types
Alkaline AAA batteries
Lithium AAA batteries
NiMh rechargeable AAA batteries
OBs: Batteries are not included!

---
OK, I WANT TO BUY! WHERE CAN I BUY AZURELITE?
---
USA & CANADA
inTank | Melevsreef | PremiumAquatics | Aquarium Specialty | Fishtanksdirect.com | VASCA Aquarium Supply
---
EUROPE
BELGIUM ReefCompany.com
CZECH REPUBLIC Marine Aquatics.eu | Heureka.cz | reef gurdien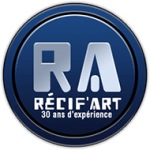 FRANCE Biocorail.fr
SWEDEN HakanstorpsZoo
MALASYA 11street.my
UAE DesertCart.ae