New LEDs Spectrum for better coral growth, color and health


Features:
 NEW 78 Customized high efficiency 5w Dual-Chip  power LEDs  , Total 156 chip
New Spectrum for better coral growth, color and health
New super blue LED for more fluorescence coral color
04 Channel group of LEDs control
Android Wireless technologies  / Wi-Fi/ WLAN/ IEEE802.11b/g/i / Wi-Fi/ WLAN/WPA/WPA2/PSK
Built-in battery backup memory
?High efficiency Mean Well Fan-less power supply
?Eight pre-installed programs
?Full dimming capacity in all channels
?Large storage with capacity for additional programs
?Ability to program multiple Atlantiks simultaneously
?Highest PAR/PUR
7 Different types of LEDs
?Two lens versions Wide convex and narrow Deep
LED channel layout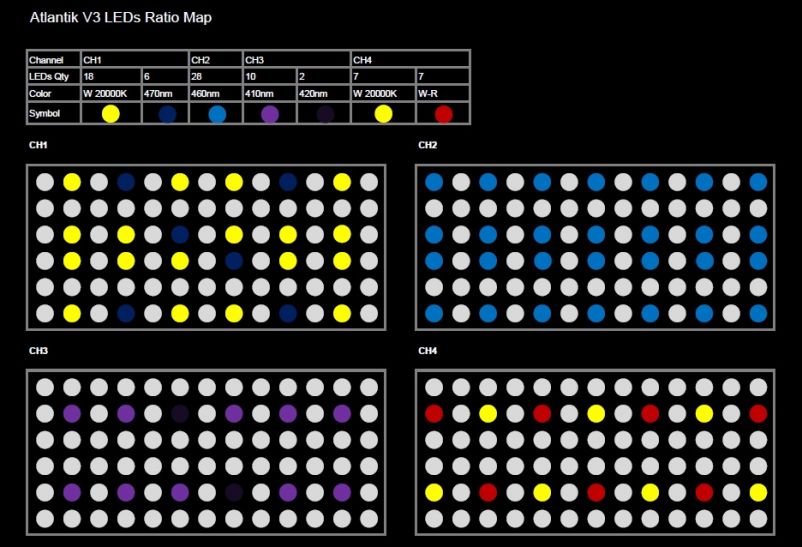 The LED channel layout has changed and with our new LEDs and channel layout, Kelvin temperature can be changed by adjusting intensity levels in two channels.  This allows the user to create the ideal spectrum for the life forms he is keeping, including warmer shallow water species where most colors are not filtered out by the water.
With our new high output LEDs and channel layout you can now control the Kelvin temperature by adjusting Channel 1 and 2.  This allows you to to control the Kelvin temperature of the white and blue LEDs from 18K to 30K.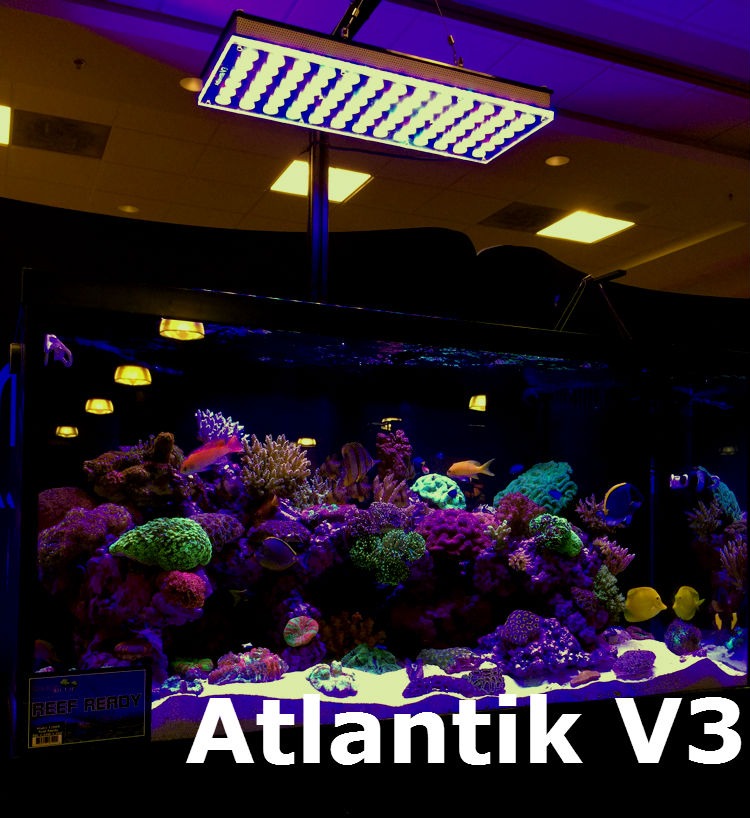 By combining and adjusting Channel 2 and Channel 3, you can create stunning shimmer and beautiful coral florescence.   Channel 2 and 3 uses 410-460nm LEDs resulting in a wide array of color possibilities in the blue/violet color range.
If you desire the spectrum found in warm shallow waters, Channel 4 combined with Channel 1 will allow you to create Kelvin temperatures between 10K and 18K for that warm appearance found in shallow water.
In the V3 we have altered the spectrum in each channel slightly to allow more control over the white temperature allowing a more natural display.  Below is a breakdown of each channel's features.
Channel 1 
Channel 1 features a 20K Kelvin temperature but does not appear as blue as a metal halide 20K lamp.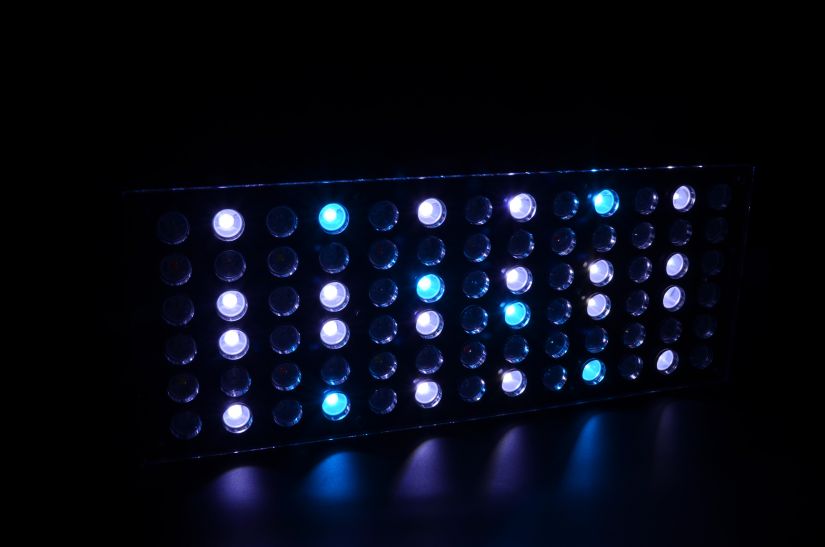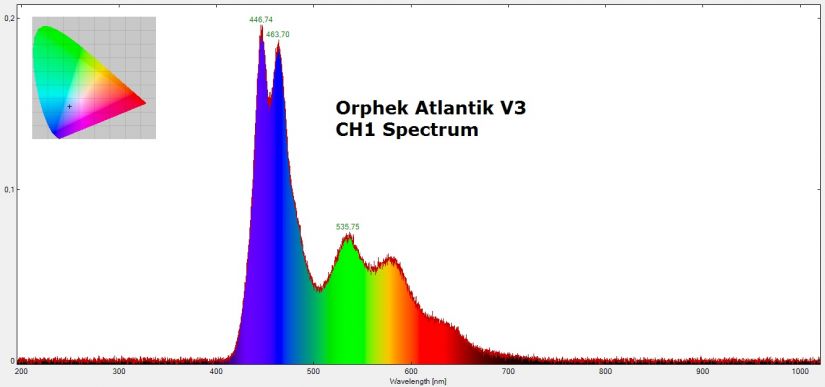 Channel 2 
Channel 2 features 460nm LEDs which give you a skylight blue color.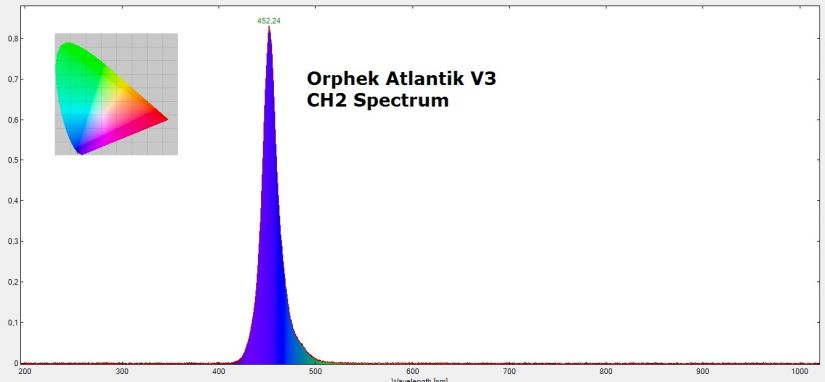 Channel 3 
Channel 3 is our violet channel which features all 410nm wide range LEDs and two, 420nm wide range LEDs.  This mix fully covers the 410-420nm range which promotes chlorophyll A production in coral.  Channel 3 also enhances the florescence in coral in areas where blue LEDs fail to do.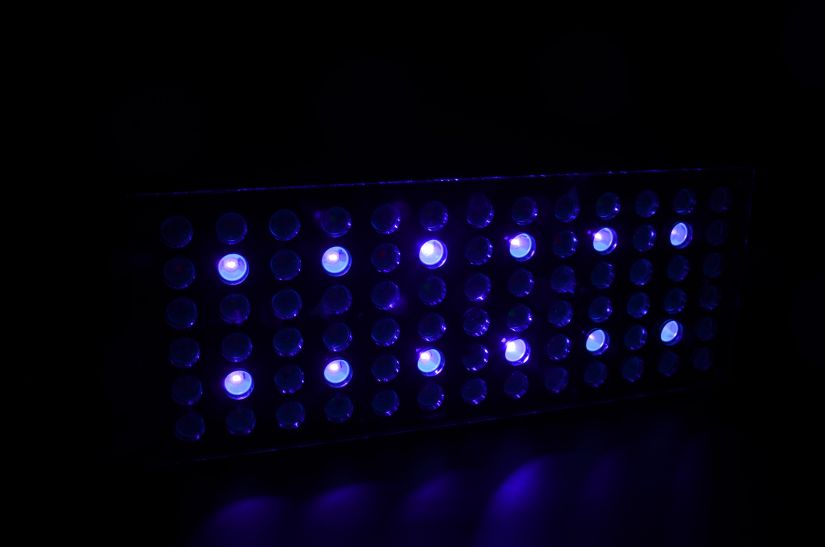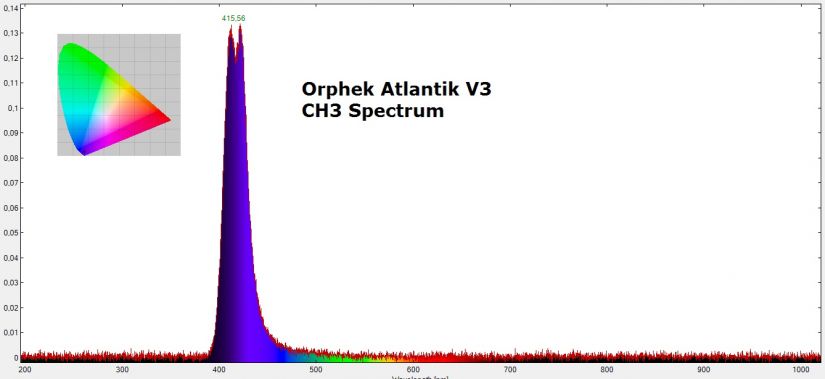 Channel 4 
Channel 4 is a mix of wide range red and high Kelvin white LEDs.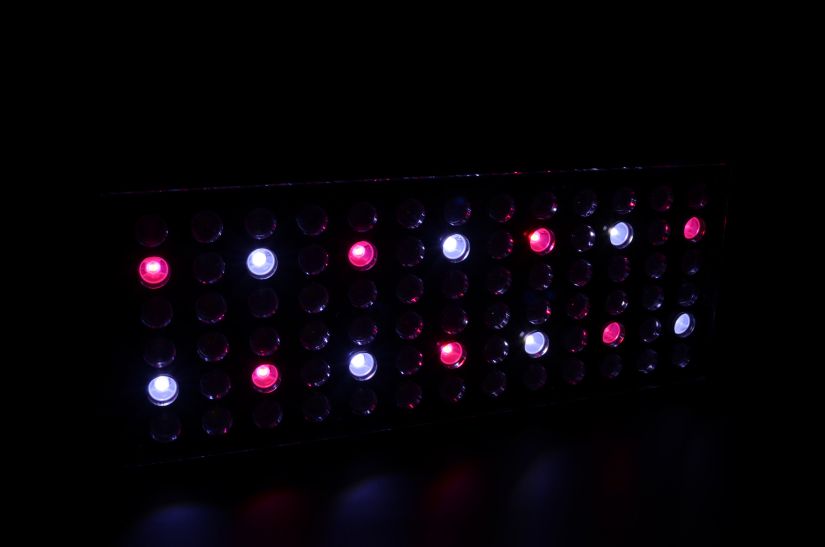 All Channel 100%
 
***Spectrum Test by : Ronny Schöpke     AT v3 Spectrum
PAR MAP / Cover area 
one unit will  light a 48 x 24 inch reef tank and provide the PAR necessary to grow light loving SPS coral.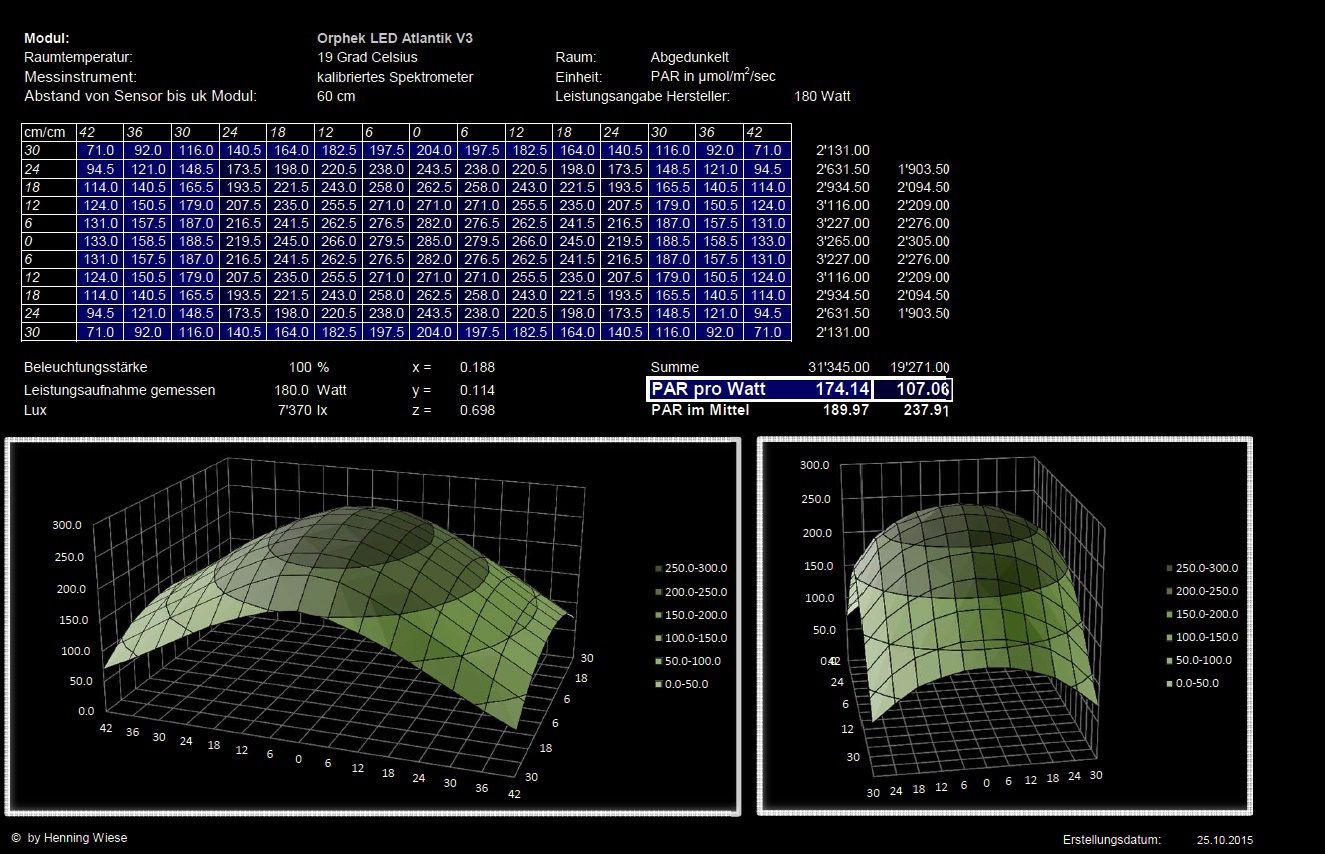 *** PAR map  by :Henning Wiese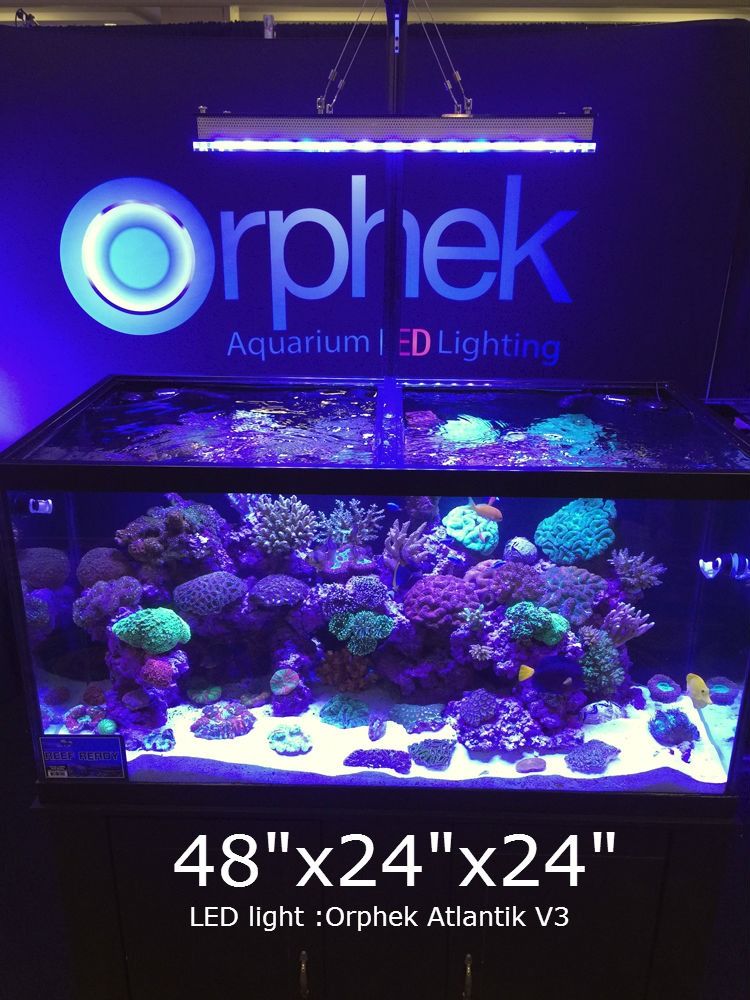 Technical specification and App: