Orphek Amazonas 960 LED Lighting is over the 3 meters cylindrical tank of James Cook University in Australia.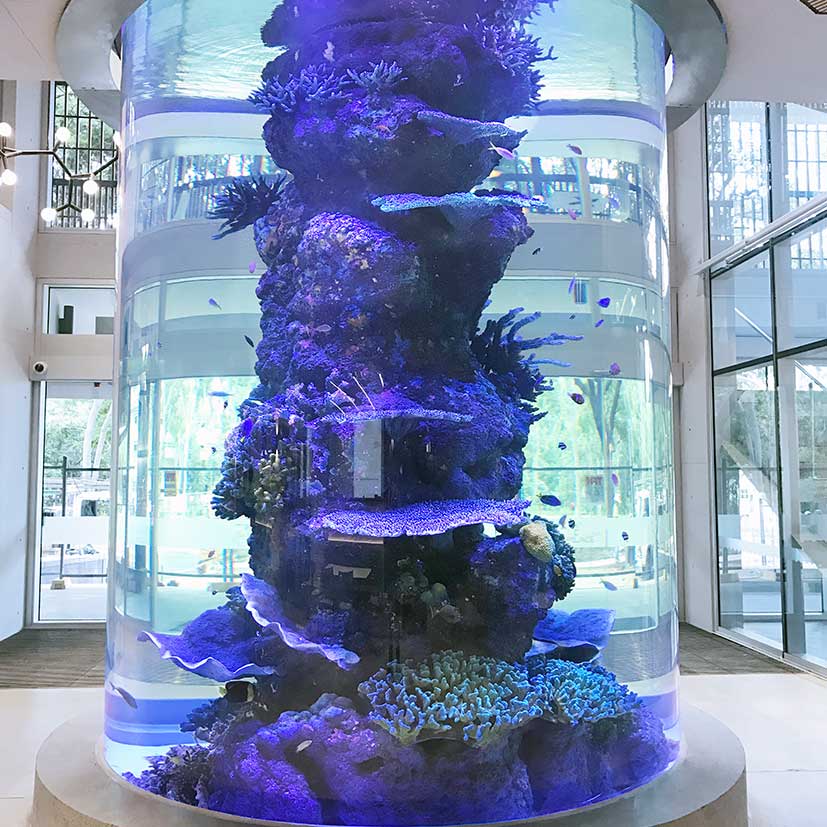 Amazonas 960 is Orphek's LED light solution developed specifically for public aquariums, zoos, hotels, shopping malls, airports and other public venues displaying reef or freshwater aquariums.
Suitable for extremely large areas and depths over 5 meters (16 ft) and designed as a direct replacement for metal halide systems 600 watts , the Orphek Amazonas 960 was proudly chosen by JCU to light its gigantic tanks.
About James Cook University
James Cook University is Australia's only university established to focus on the issues of Northern Australia and the Tropics worldwide (excerpt from JCU website). Being the number one in marine biology worldwide, it is no surprise that it is located close to the Great Barrier Reef.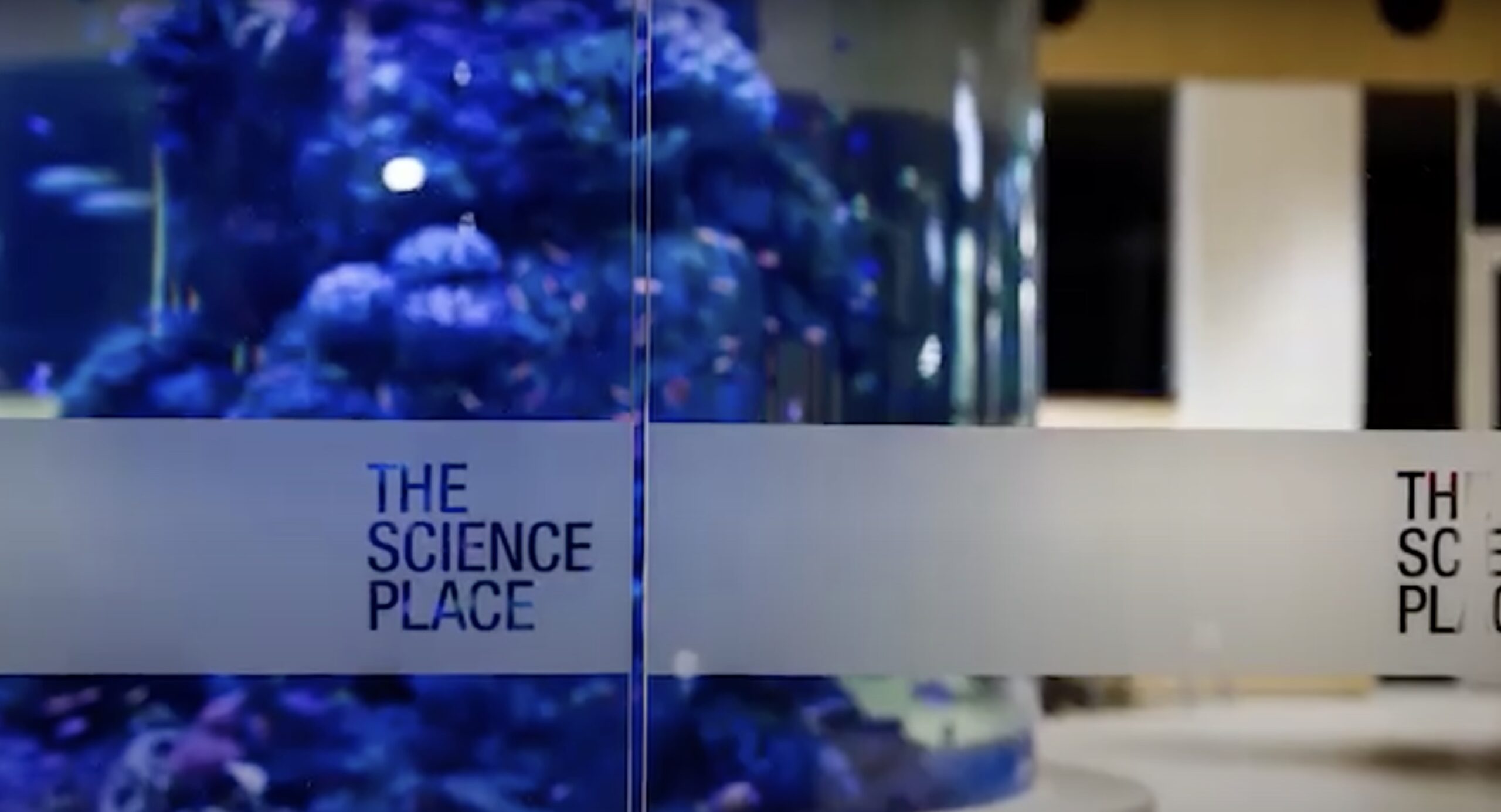 About Science Place
Watch the video about this amazing building and read all about it by scrolling down.
The Science Place – an $85M building at JCU's Douglas campus – is a four-level, 12,000 square-meter hub for teaching and research with ultramodern laboratories and technology-enabled active learning spaces.
The James Cook University Science Place Aquarium is located in Townsville, Australia in the first educational building in Australia to achieve a LEED® Gold rating for environmentally sustainable design (excerpt from JCU website).
About the Science Place Aquarium
In addition, it offers a 3-meter cylindrical aquarium is featuring at the entrance to this innovative building, students can use the aquarium for marine research and learning, and staff uses it for teaching opportunities.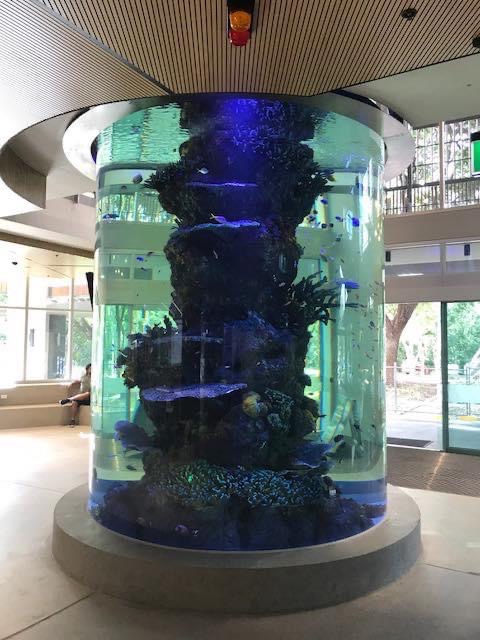 The aquarium contains an authentic simulation of a rockwork bommie – which is an outcrop of coral reef, often resembling a column, that is higher than the surrounding platform of reef and which may be partially exposed at low tide.
More details:
System Type
Closed re-circulation system using artificial sea water
Total Water Volume
10,000 litres/2641.721 gal (US)
Lighting Solution
Amazonas 960 LED Reef Aquarium Lighting by Orphek
Our solution was proudly chosen because due its performance, light penetration, spectrum and because Orphek has been researching and developing customized products to provide:
HEALTHIER & MORE ATTRACTIVE AMBIANCE
MORE CONTROLLED AND ENVIRONMENTALLY FRIENDLY SOLUTIONS
REDUCE ENERGY CONSUMPTION AND COSTS
Since this project wanted to receive a LEED® Gold rating for environmentally sustainable design… no wonder they chose Orphek!
After all we help companies to meet their environmental responsibilities reduce a great excess carbon dioxide, sulfur oxide and other waste emissions that are currently being released into the atmosphere every day, leading to a cleaner world and one that will last much longer.
Our environmentally friendly lighting solutions produce no radiant heat, and they will not raise the aquarium temperature more than two degrees Celsius above the room temperature.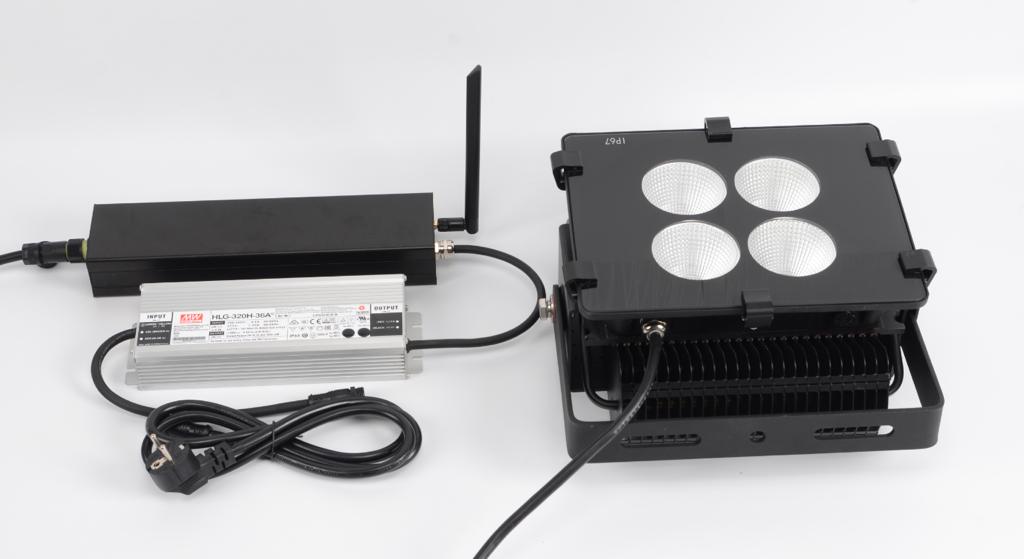 Orphek is the leader in developing LED lighting solutions for Public Aquariums, Zoos, Hotels, Shopping Malls, Airports and other public venues displaying aquariums.
A wide range of organisms kept in public aquaria comes from different types of habitat and different geographic zones.
Understanding each peculiarity of these habitats, ORPHEK LED LIGHTING helps Public Aquariums to make the correct choice of lightening, installation, and spectrums that will make all the difference for both visitors and species.
We help Public Aquariums and other venues to create a more natural, more easy-to-adapt and healthier environment to any kind of installation and animals, delivering solutions that are developed to enhance the beauty that a proper atmosphere can bring to an exhibition.
Check our LED Lighting Solutions here:
Amazonas Series:
Our Amazonas line is designed to deliver LED lights that answers to the needs of your project, having either living creatures in captive aquariums or not.
We help you recreate Nature and enhance the beauty of your areas displayed by offering a versatile light solution with more than one application of integration of light source.
WHERE AND HOW CAN YOU MOST BENEFIT FROM ORPHEK AMAZONAS LED LIGHTING SOLUTIONS
Orphek Amazonas LED Lighting solutions are suitable for both outdoors and indoors sites.
In this line there are 4 products available: AMAZONAS 80, 320, 500 and 960.
Each product suits different sizes and depth of habitats and areas.
Taking outdoors infrastructures as an example, Amazonas will be a perfect LED light solution for both fresh water and marine habitats, such as themed feeding stations and touch/discovery zones; photo zones, themed handrails; rock piers, suspended bridges or vines, pools, terraced pools, natural dividers between exhibitions, rock walls, sandstone block walls, etc…
If we are talking about indoors facilities, Amazonas is an excellent LED light solution to light and enhance beauty of sculptures, statues, ruins, temples and any other decoration in the habitats.
It is also perfect to focus interest in bubble effect coming from decorating pieces, themed feeding stations and photo zones, submarines, pirate boats or boats of any kind, etc…
Since its a versatile solution with 4 options of lens it is also perfect for illuminating swim through tunnels and walk in tunnels; floors, rock based and formations; exhibit walls; themed fishing boats, submarines; coastal trees, etc…
Atlantik iCon Series:
Orphek offers in Atlantik iCon full progressive dimming capacity in all channels. We are the first and only company in the world offering 10,000% dimming control system (0-100% and 0.001-1% for Moon Cycle)!
OR3 LED Bars:
They are slim, they are resistant, versatile and beautiful to display!
For optimal SPS/LPS coral growth, color and illumination, replacing T5/T8 lighting technology for aquariums.
---
We would like this opportunity to thank the JCU team for trusting our expertise.
We hope you all enjoyed!!
Credit goes to JCU/AAT
Also, some screen shots taken from JCU Science Place Youtube Video
---
To read more about our projects for Public Aquariums
---
If you are also from Australia or any country around the globe and you are also wishing to purchase or upgrade your Orphek units and:
Improve the quality of life of your corals and marine species
Install a neat and easy to clean fixture
Own not only a conceptual design LED light solution, but a true color & growth technology
We will be very happy to find the best Orphek LED Lights for your venue!
Also if you wish to know more details about our LED light solutions, email us to contact@orphek.com and we will help get you started! You can also reach us by filling our form
---