Amazonas 500 LED Lighting is over the tanks of Nausicaá, the biggest aquarium in Europe
Amazonas 500 is Orphek's LED light solution developed specifically for public aquariums, zoos, hotels, shopping malls, airports and other public venues displaying reef or freshwater aquariums.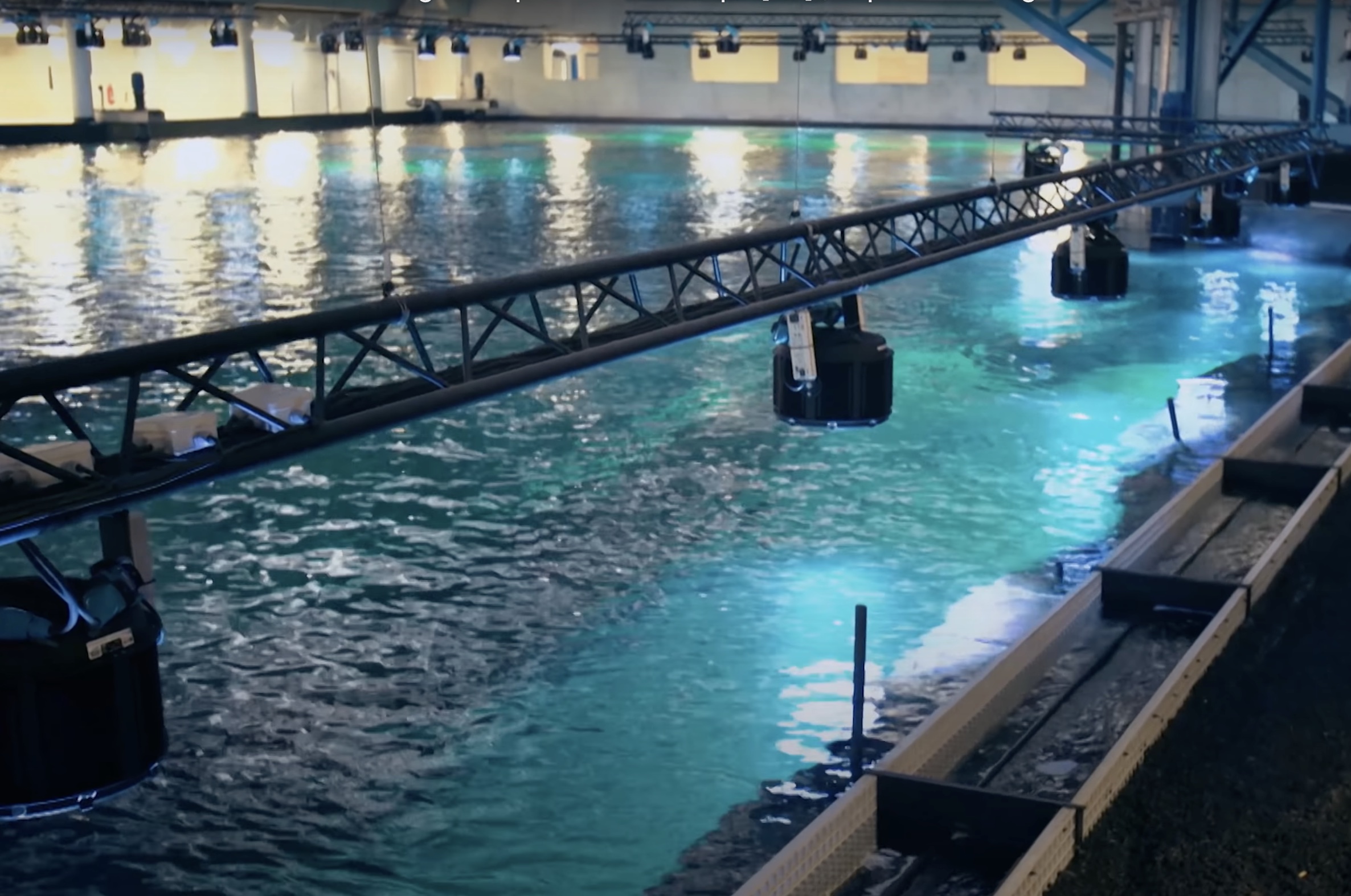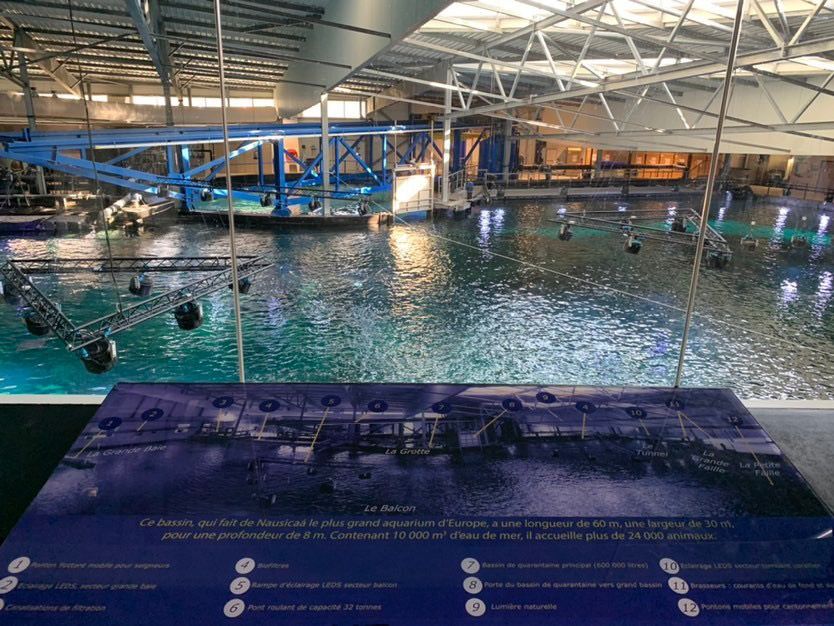 Suitable for extremely large areas and depths over 15 meters (50ft) and designed as a direct replacement for metal halide systems 1,000 watts , the Orphek Amazonas 500 was proudly chosen by Nausicaá to light its gigantic tanks.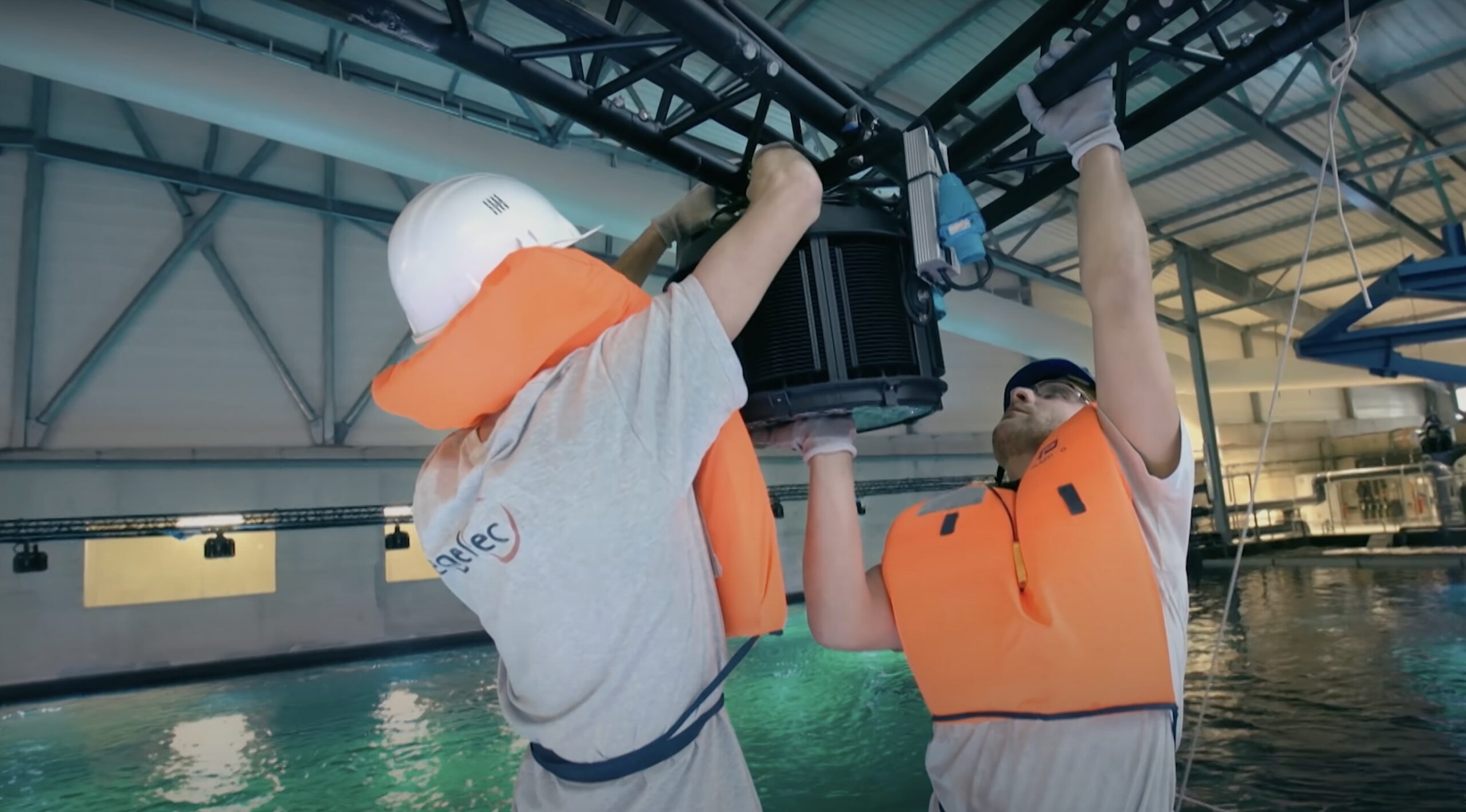 Since August, 2017 we have been posting about our project at Nausicaá Aquarium, and this week we are bringing mind blowing photos, a lot of information and at the very end of this post, ther'es an exciting video about this mega construction that we believe you will enjoy it as much as we did!
ABOUT NAUSICAÁ
Nausicaá is a national sea center in Boulogne-sur-mer, France.
Described as a centre of scientific and technical discovery of the marine environment, it focus primarily on the relationship between man and the sea.
Its construction took 04 years and it was finished in the early 90's, opening its doors for visitors on 18 May 1991.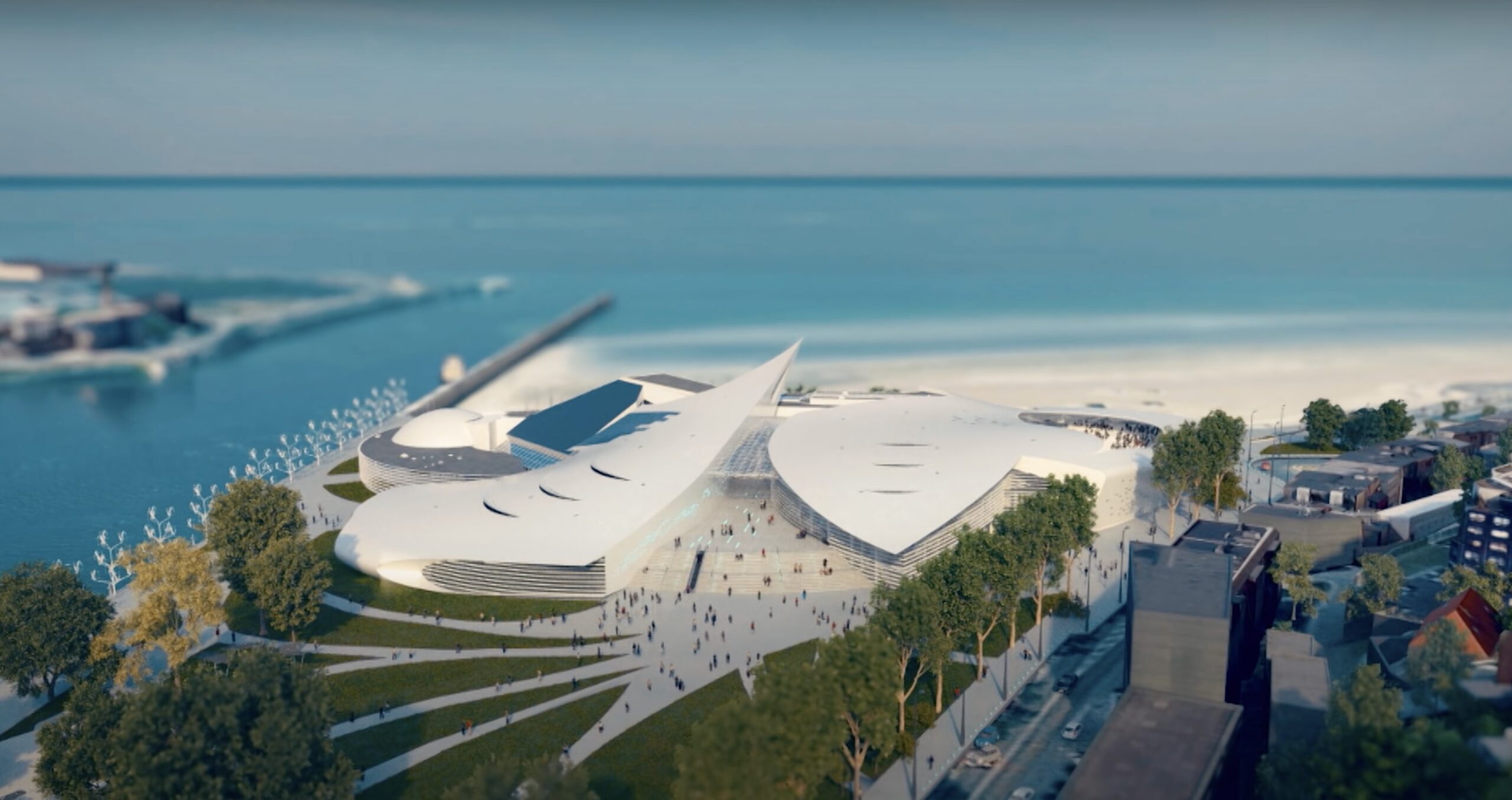 Nausicaa was designated a Centre of Excellence by the UNESCO Intergovernmental Oceanographic Commission for its outreach programs and this is one more reason that Orphek is proud to be a partner!
In 2018 Nausicaá built its largest expansion becoming the largest aquarium in Europe with a gigantic tank with the capacity of 2.6 million gallons/11.819.834 liters of water. The equivalent of 04 Olympic sized swimming pools!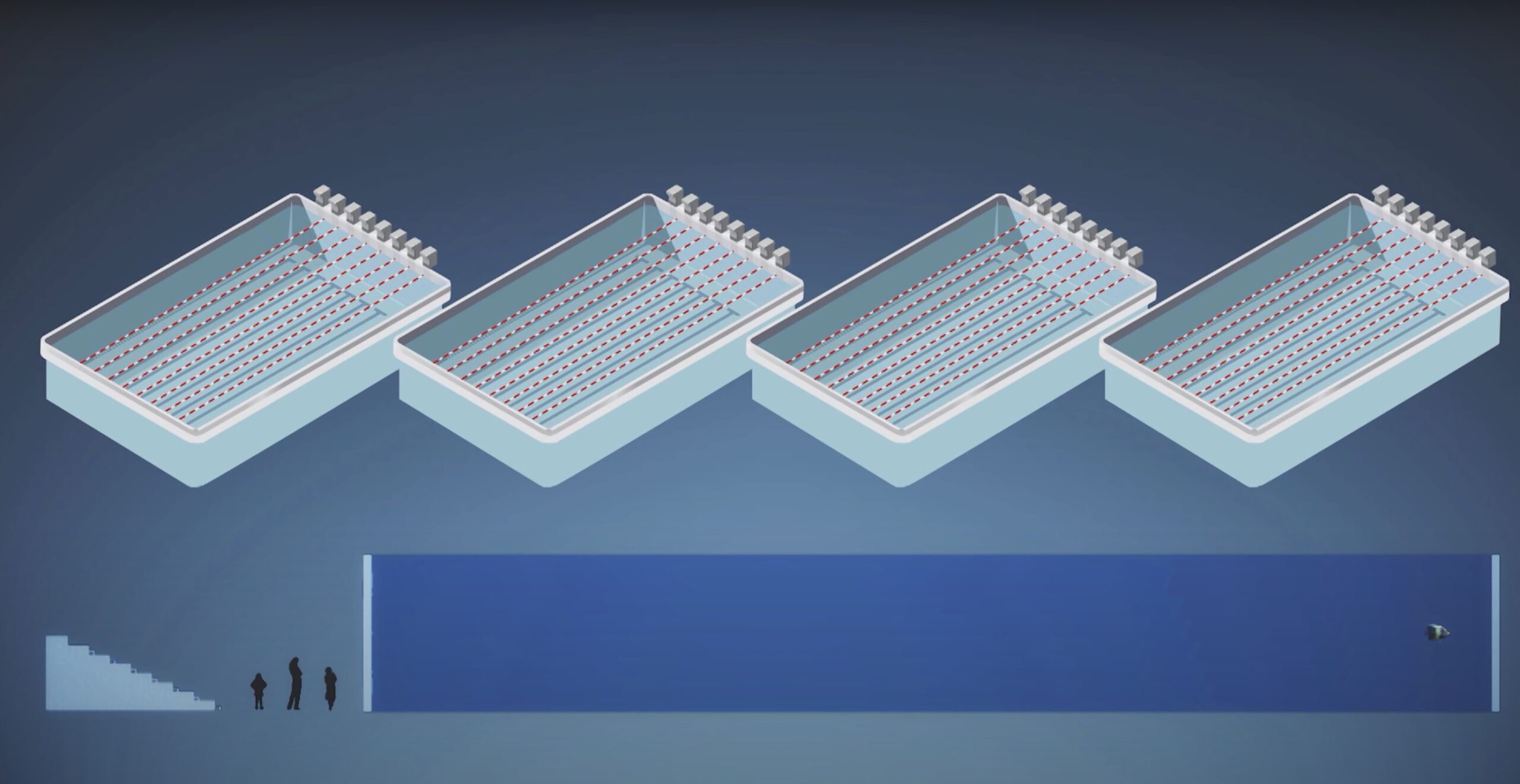 This colossal tank is called "High Seas" is not only inspired by Malpelo Island, which is located off the coast of Colombia.
This 200ft/61m long, 115ft/35m wide and 26 feet/8m deep marine tank is actually 100% the recreation of the sea bed of this marine sanctuary in Colombia, and mirroring this site, the High Seas goal's is to become a place for preservation of endangered species.
In order to do so, many photos were taken under the waters of Mapelo Island and recreated by 3D models made by computer programs. It was a complex geometrical project and they had to work by the millimeter.
It is indeed the biggest bay window in Europe, with 22,000 additional animals, including the hammer head sharks. It is also the home of more than 40 units of Orphek Amazonas 500.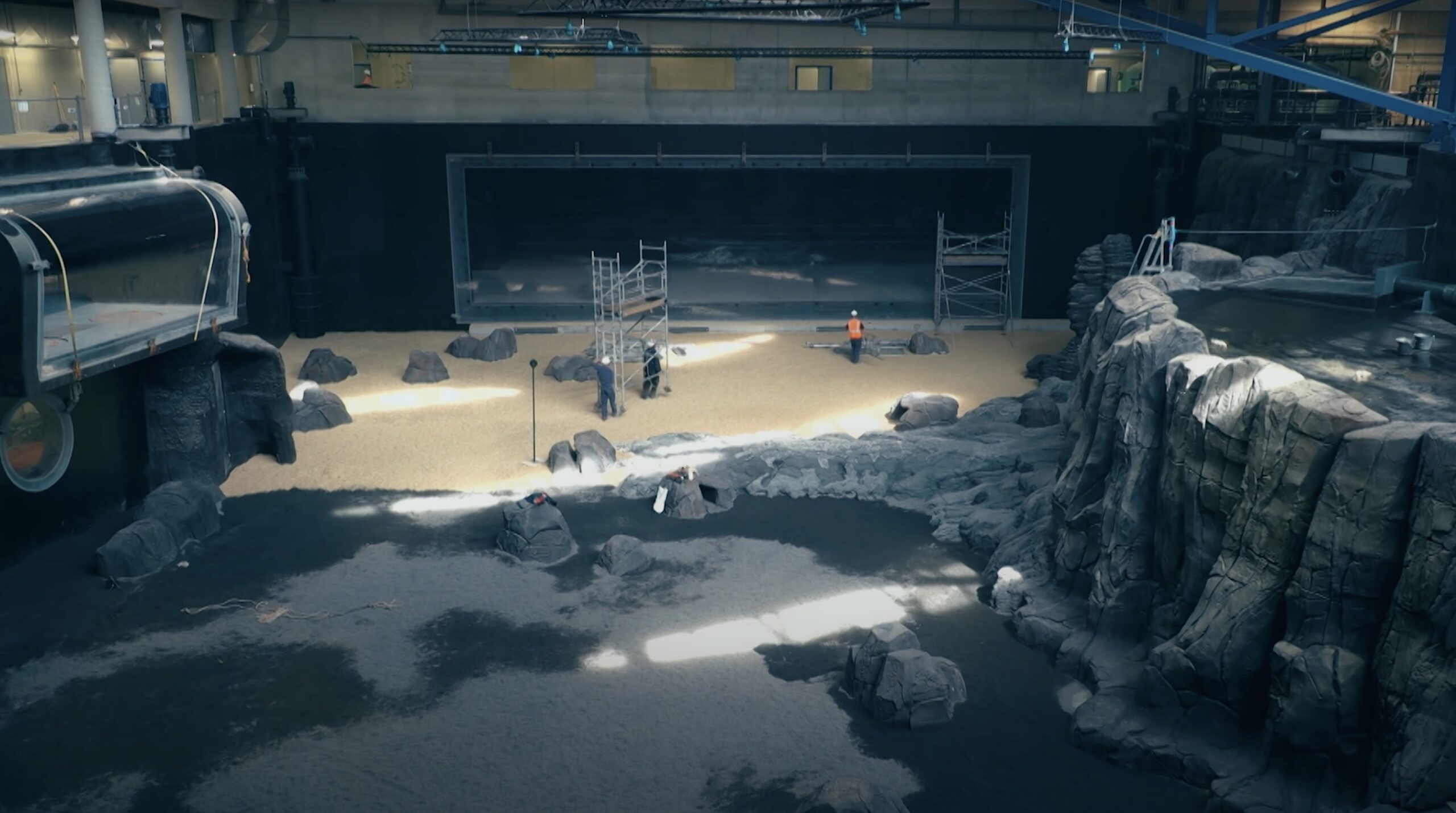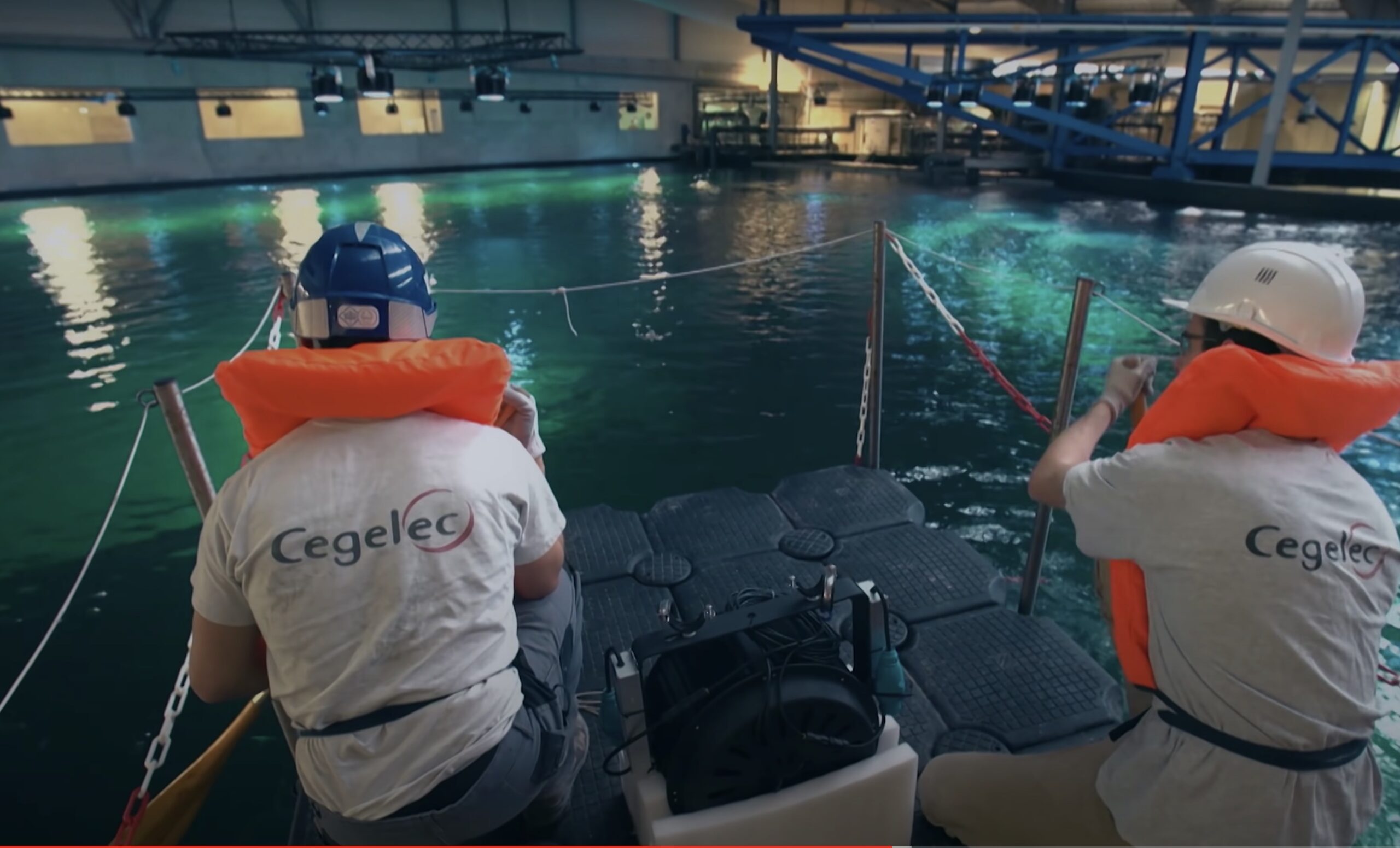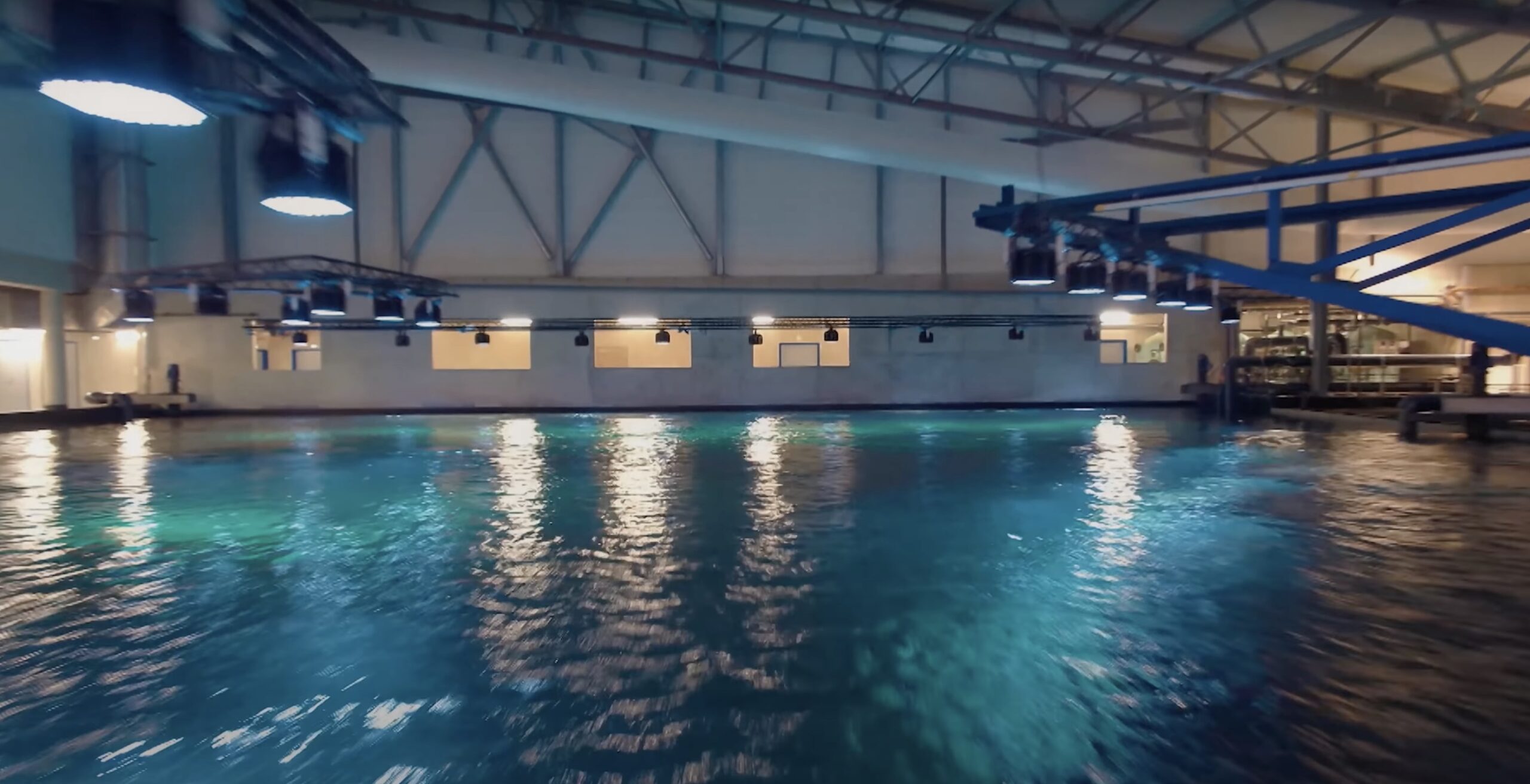 The High Seas tank highlights the fauna out in the depths of the Pacific. And when you speak of a depth of 26 feet/8m, you can only find one LED solution to light it up – Orphek Amazonas 500!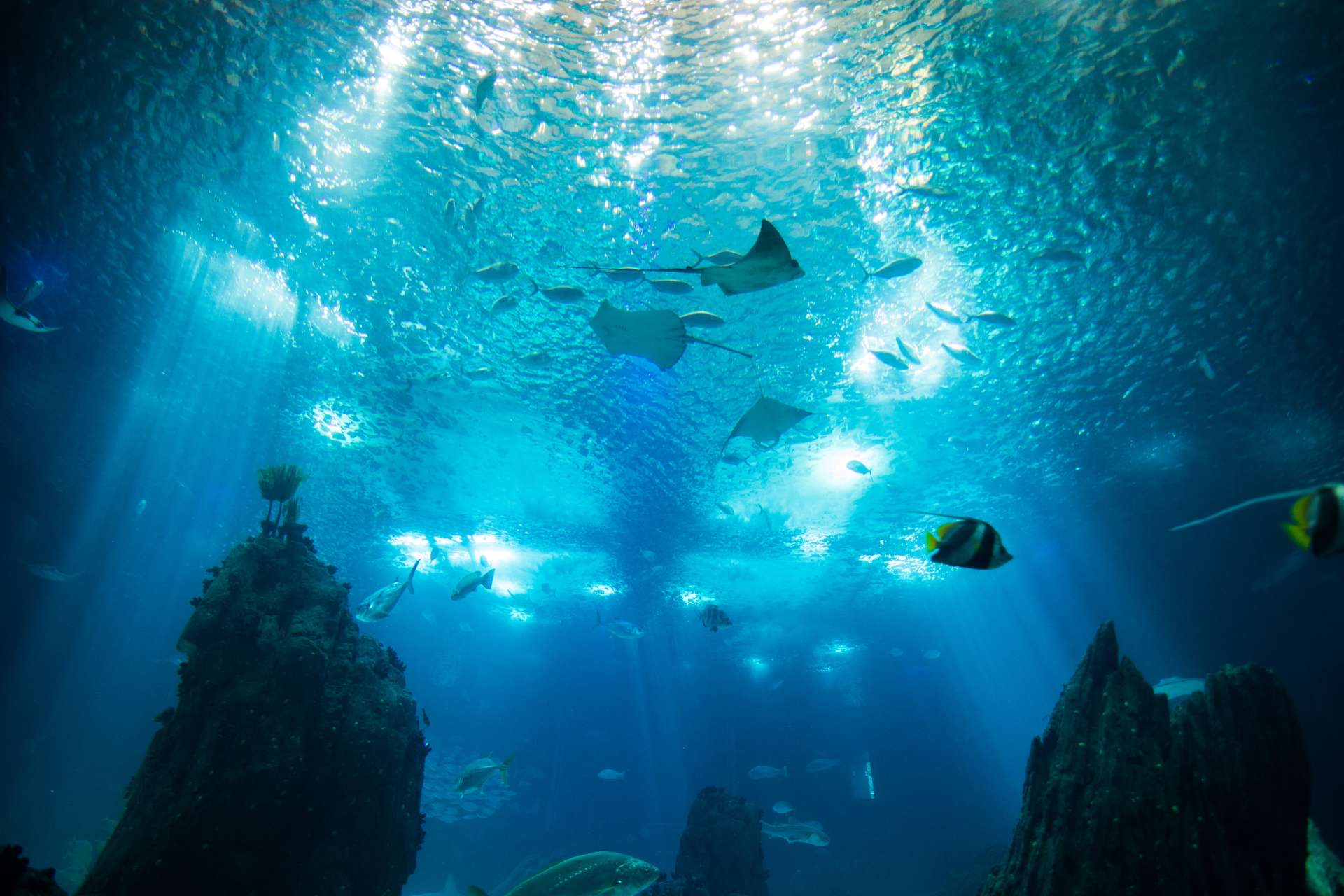 The general idea is that visitors will always feel that they are under water at Mapelo Marine site in Colombia, and to do so, you need a lighting solution that really mimics Nature!
With this new expansion Nausicaá became the center of studying of preservation of marine life, and for that it needed an architecture project of the highest standard managed by Jacques Rougerie, former collaborator of no less than Mrs. Jacque Cousteau and designer of the Sea Orbit Project.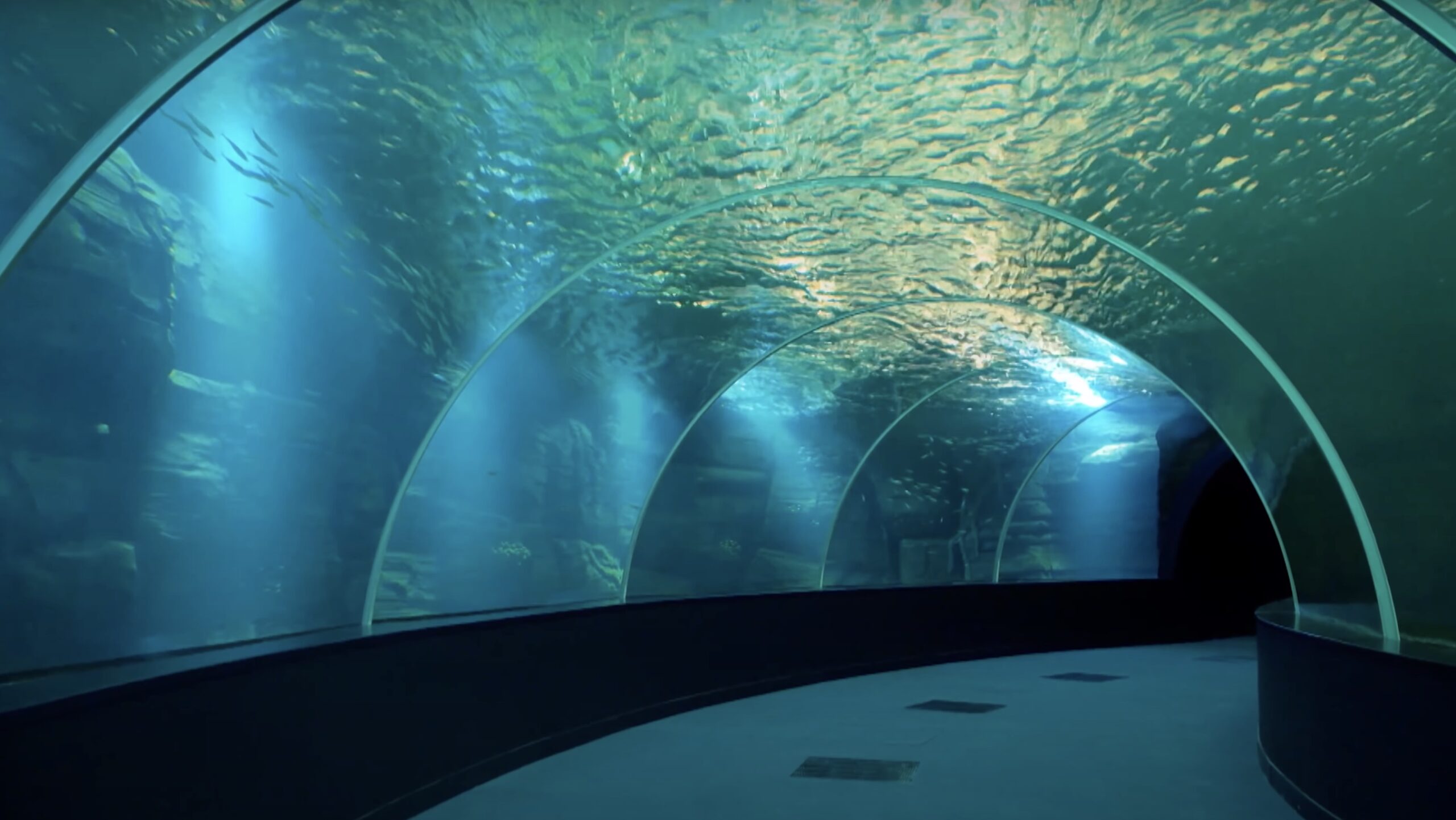 NUMBERS THAT WILL SURPRISE YOU
In 2007 Nausicaá welcomed its ten millionth visitor and today it receives 600,000 visitors per year.
It is the home of 35,000 sea creatures in a total of 58,000 animals, including hundreds of endangered species.
The 60ft/18.2m long underwater tunnel is surrounded by 10,000 corals and also lighted by Amazonas 500.
Nausicaá exclusive photos with Orphek Amazonas 500 LED lights:
The following pictures show the layout chosen by the engineers. It looks amazing and incredibly neat!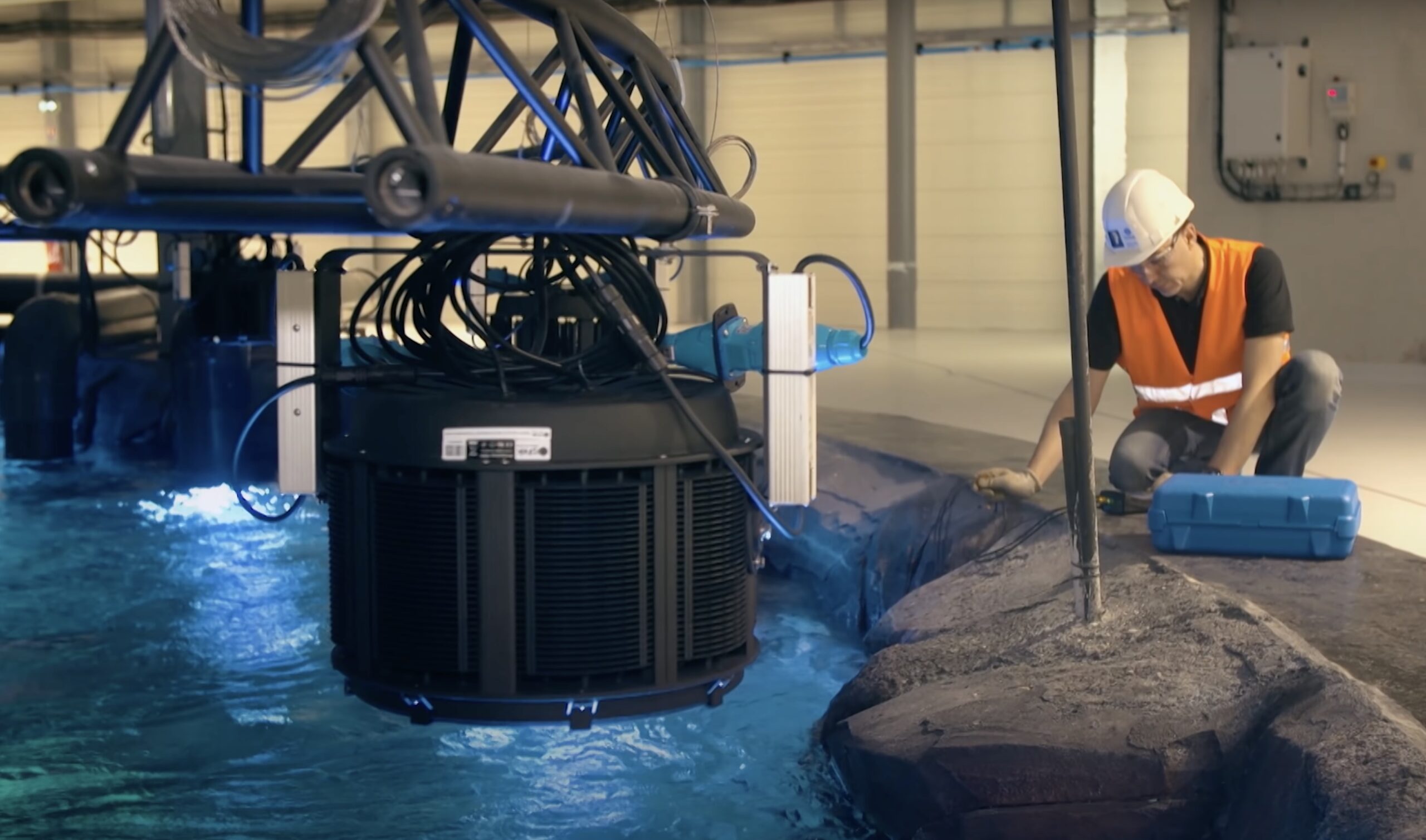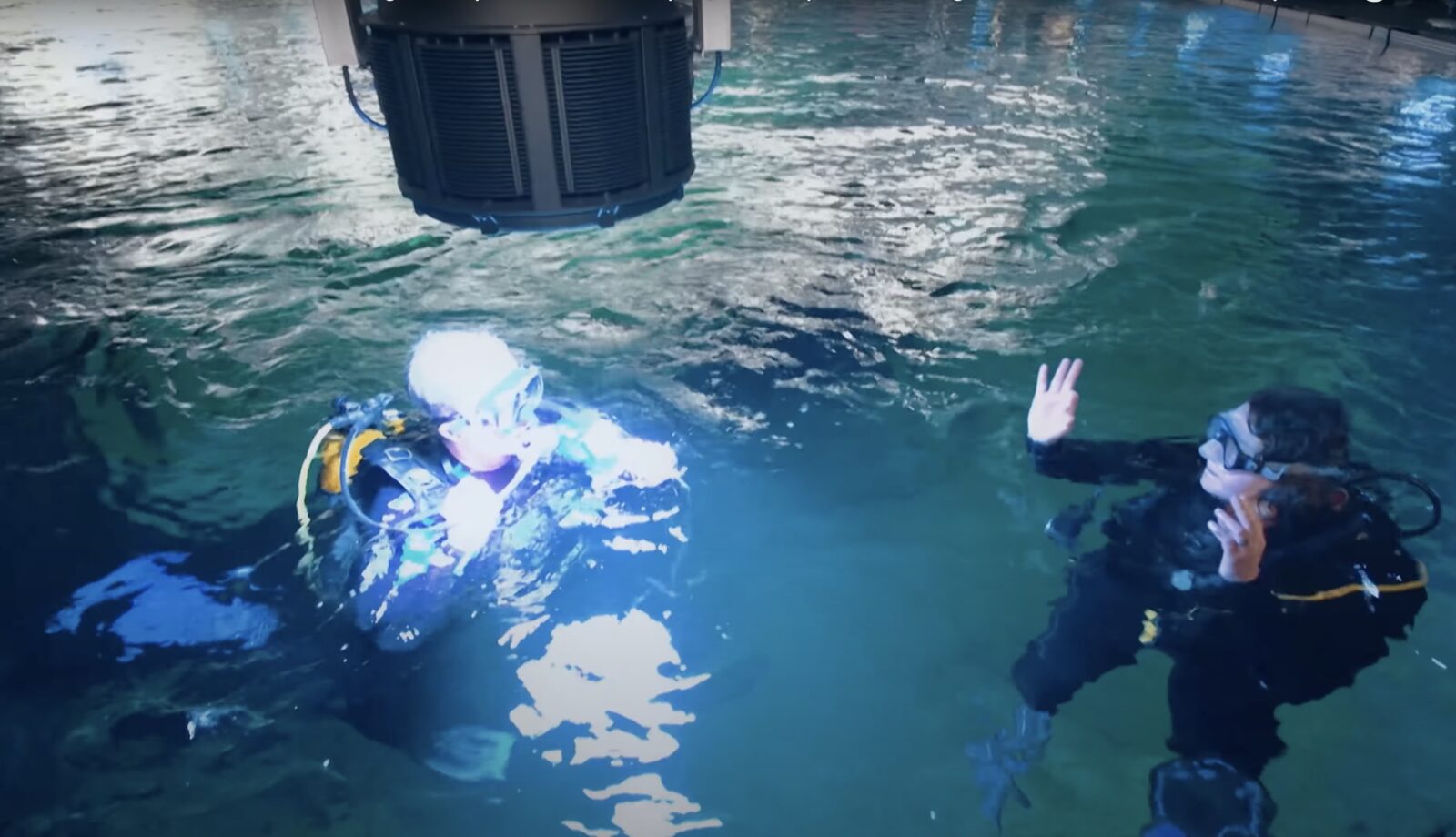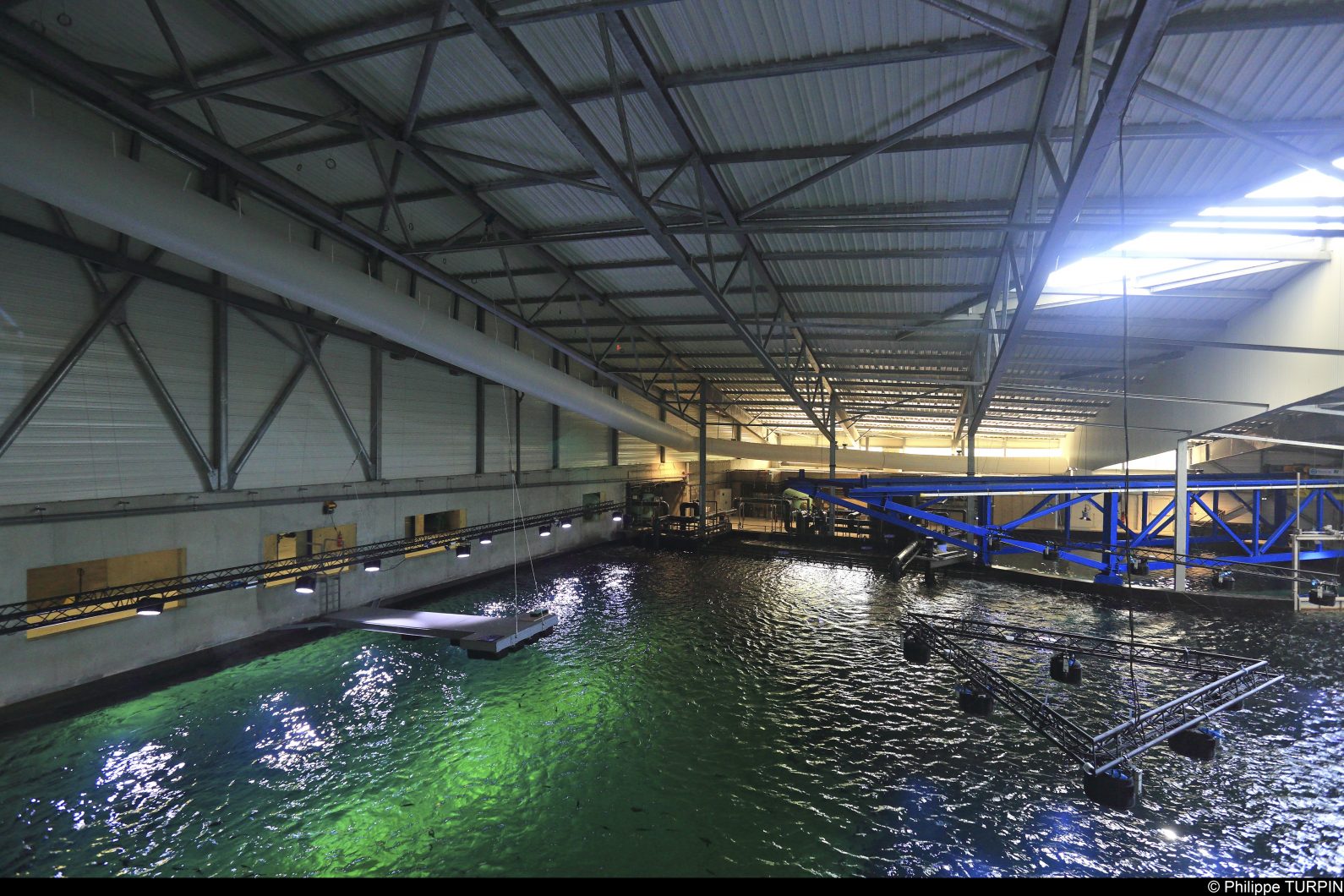 High Seas view from the floor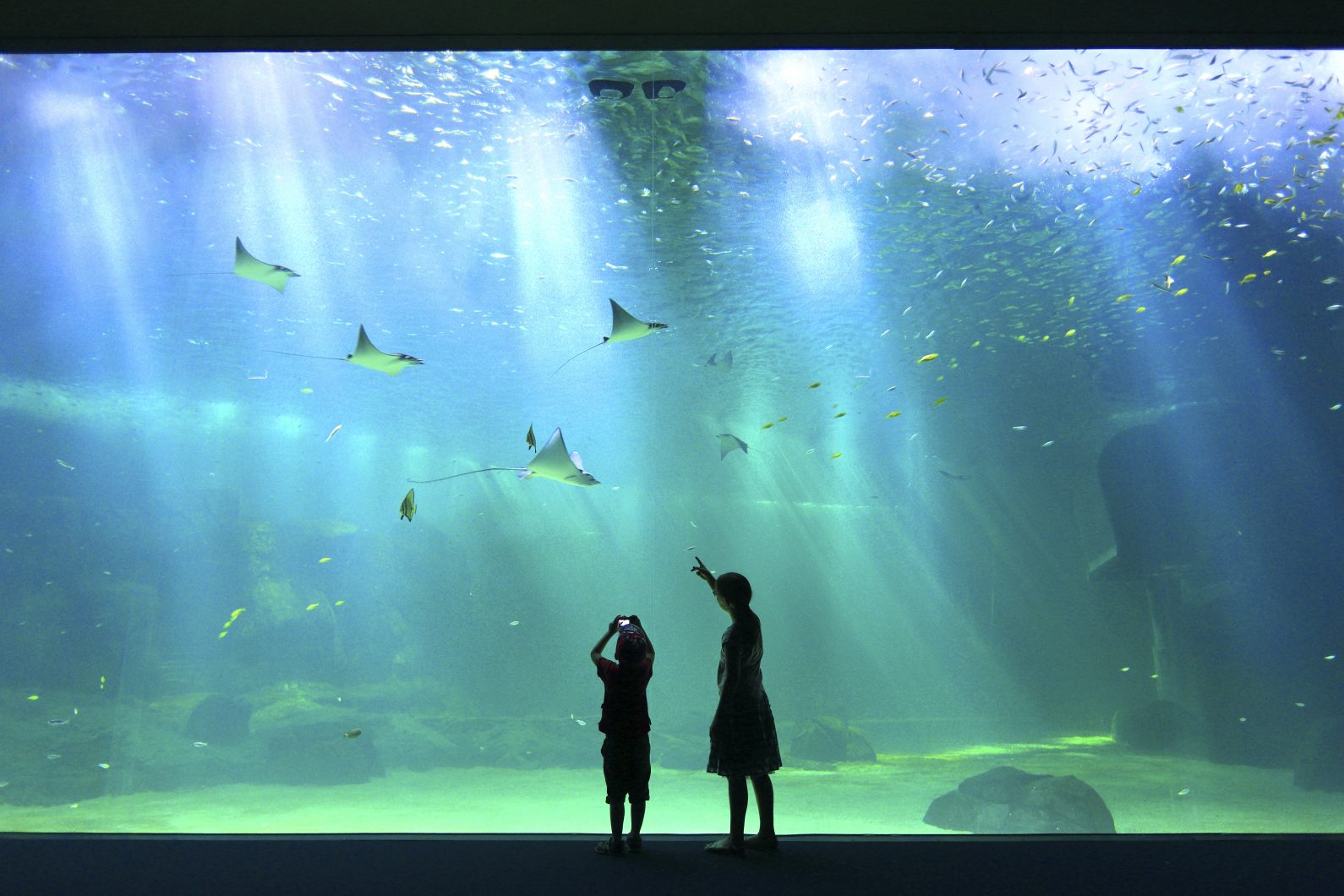 Through an immense bay, visitors immerse in the blue of the High Seas.
It is possible to get closer to native species like the manta ray or the hammerhead shark.
The fauna visible through the large bay evoke the underwater world that humans do not often have the chance to discover so closely.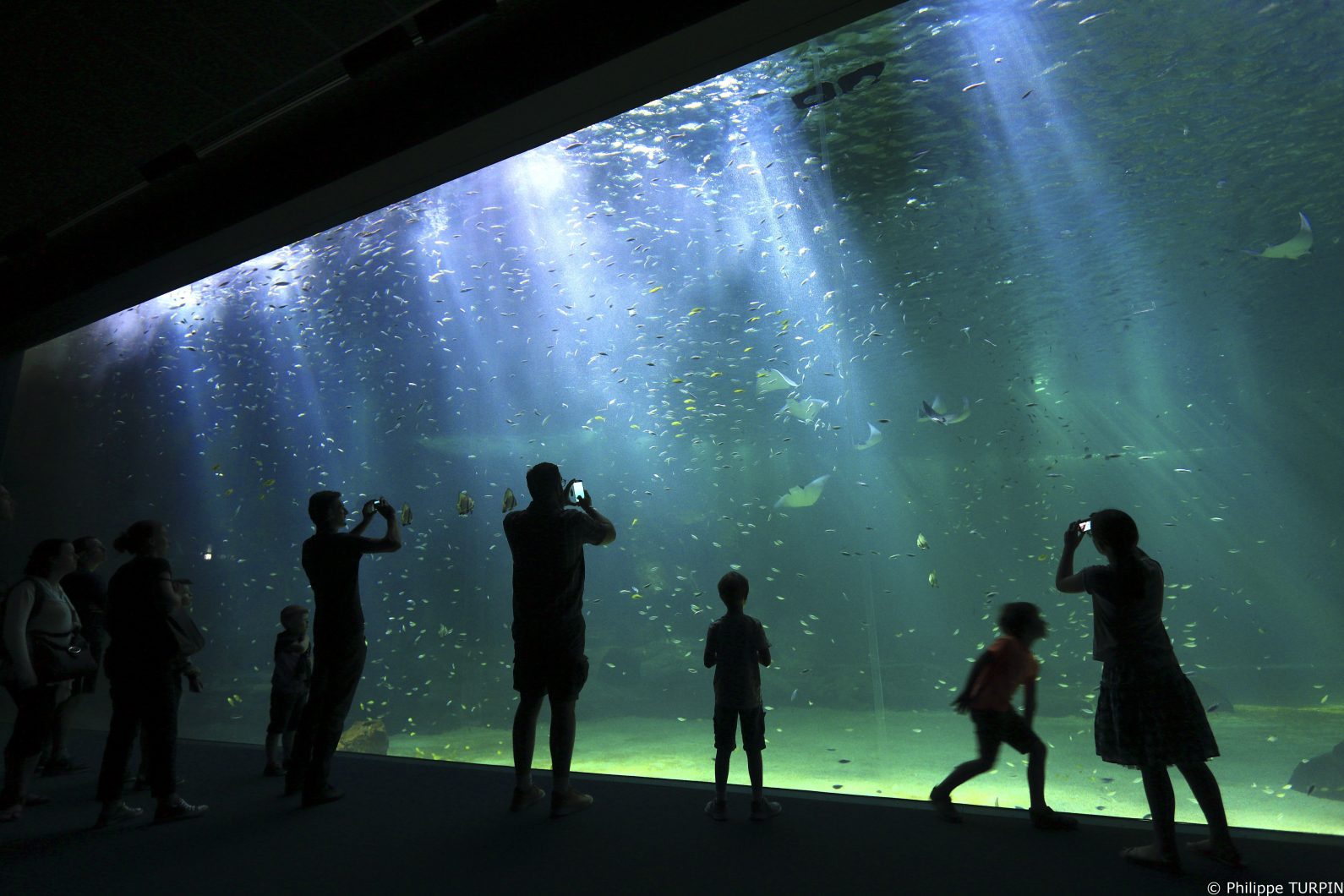 The lighting challenge of this project
The lighting challenge of this project was not only to bring a natural and healthy environment to the inhabitants of the aquarium, but also to provide enough light penetration and spread. After all, Mr. Jacques Rougerie wanted to recreate Nature 100%.
And we are talking about a depth of 26 feet/8 meters !!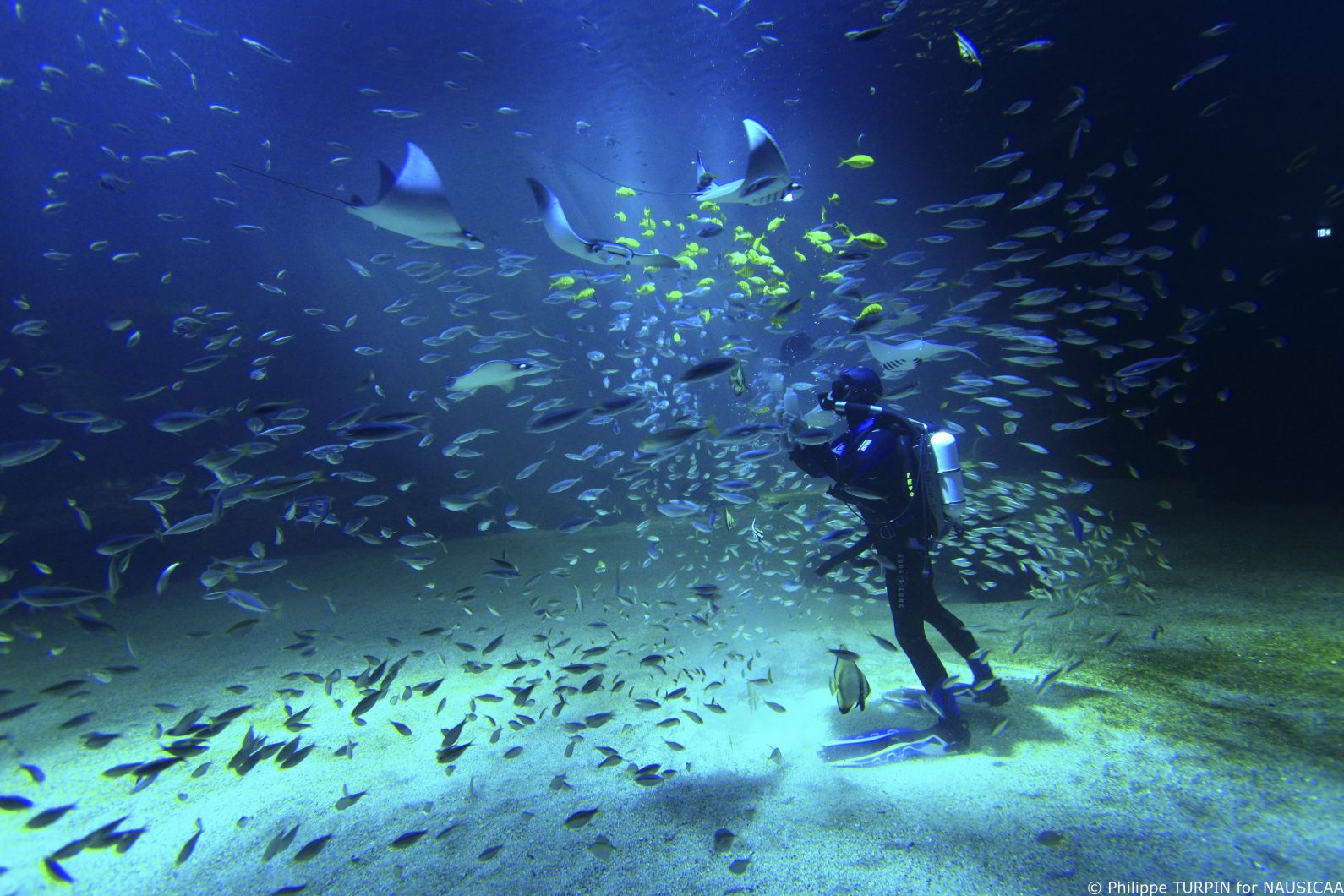 Orphek is the only company today that can provide today the perfect combination of spectrum and penetration to deep aquariums such as this one!
Forty units of our Amazonas 500 were displayed in key points to give an harmonious overall look.
In the following pictures Phillipe Turpin has explored the grandiose of these amazing animals who are the stars of this venue at feeding time (and you can see in the photos how it really looks like a real sea bed!):
In the photo above you can see the natural hues of sun light penetrating the water and reaching the sea bed. Amazonas 500 provided this natural sun light spectrum inside the water with our developed combination of white and blue spectrums.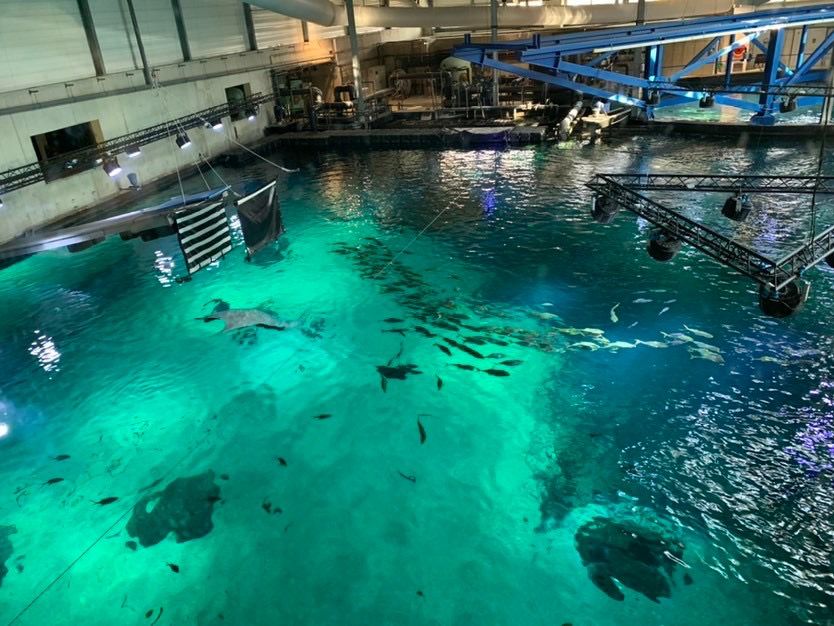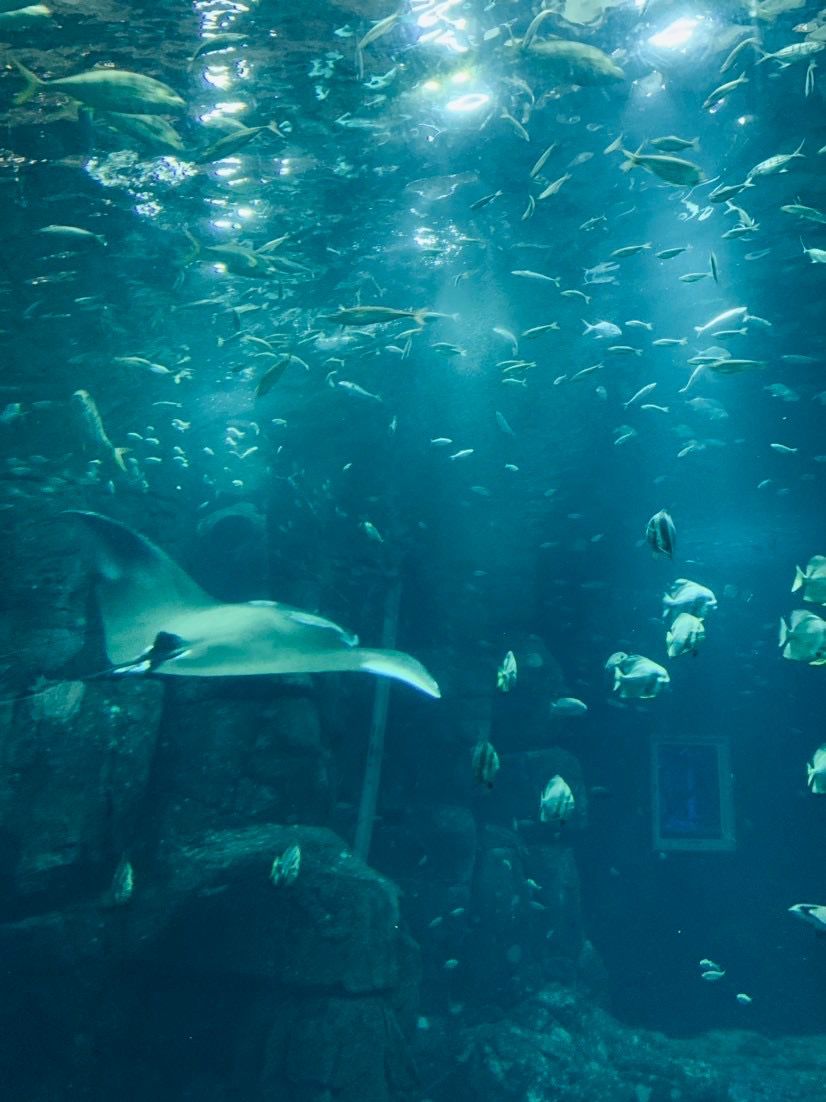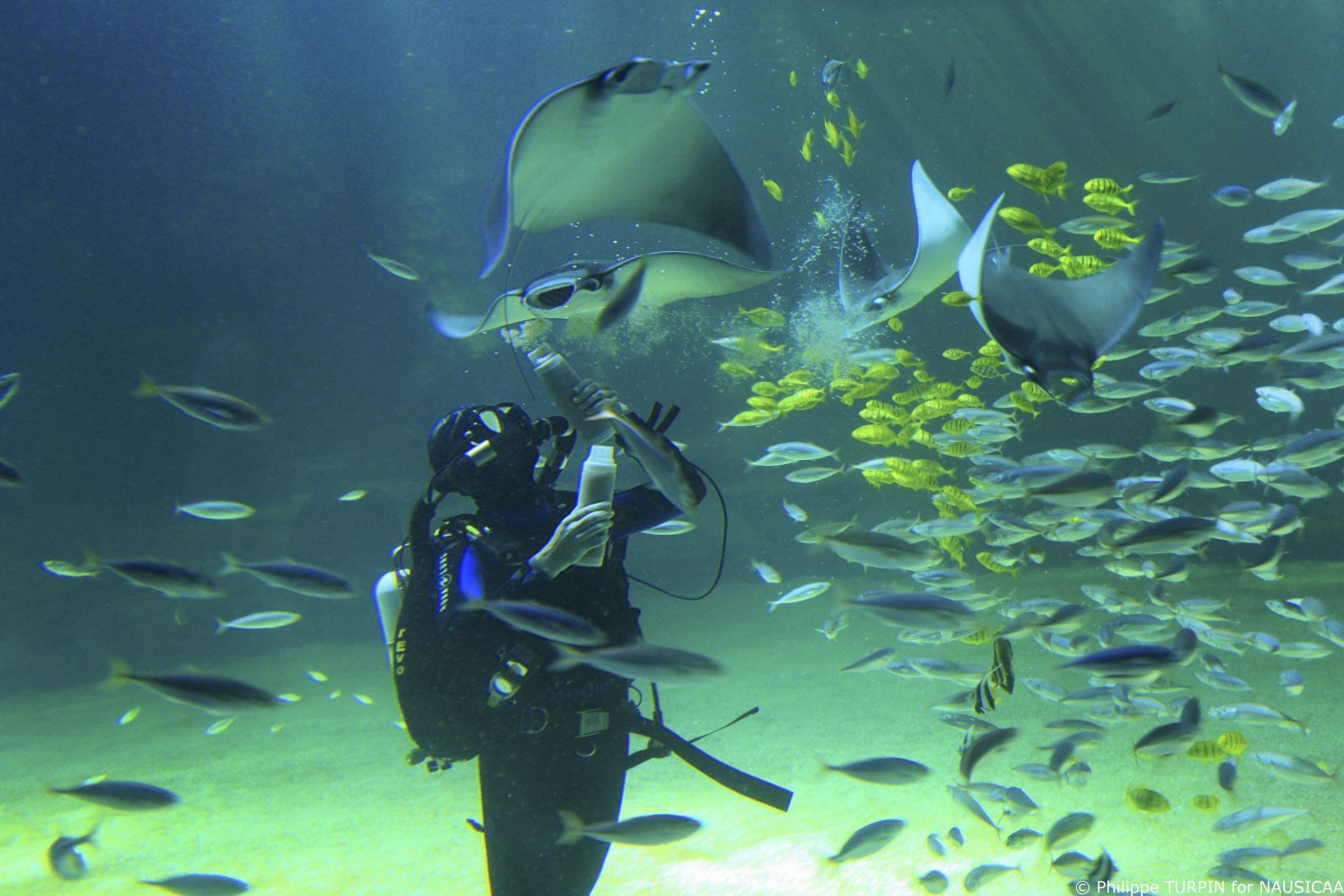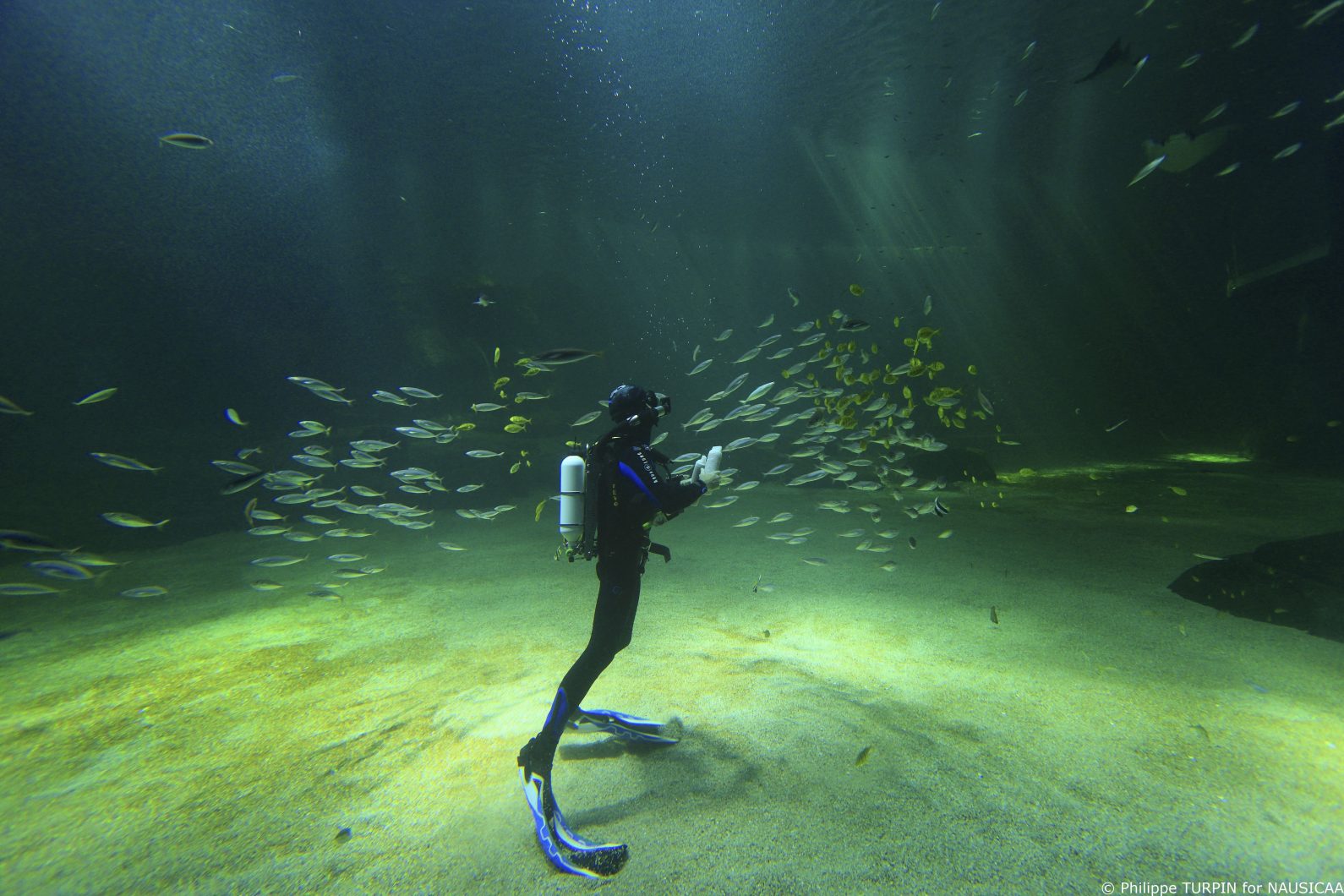 Here you will find more Nausicaá tanks lighted by Orphek Aquarium LED Lighting Solutions: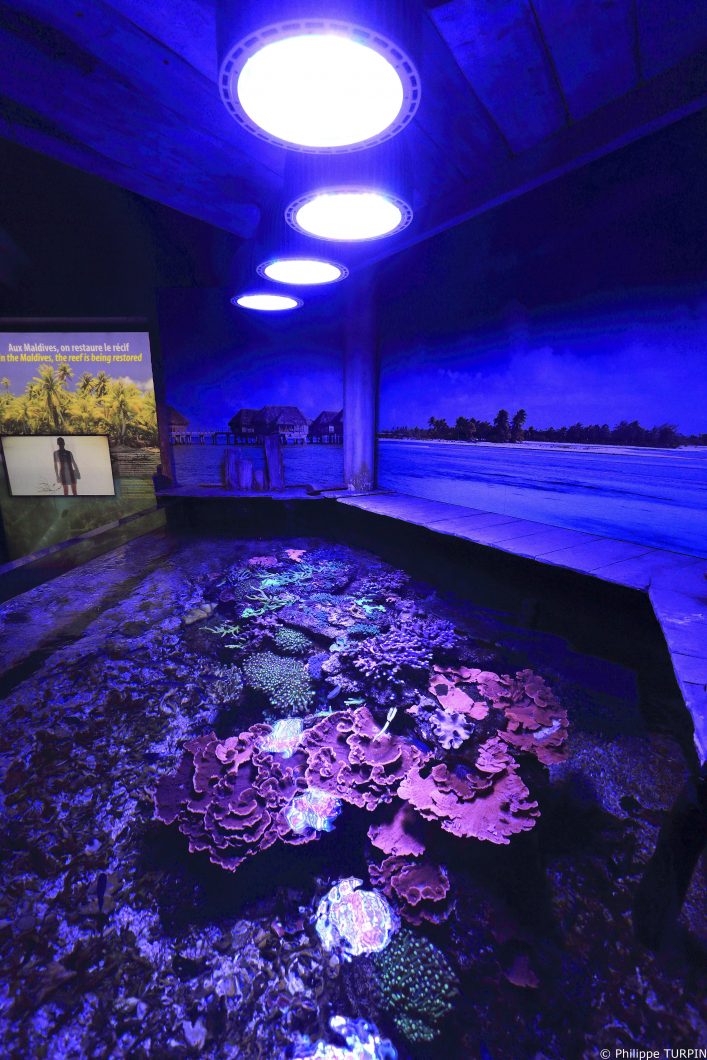 Last but not least, the jellyfish! Orphek is known for developing solutions to enhance their beauty!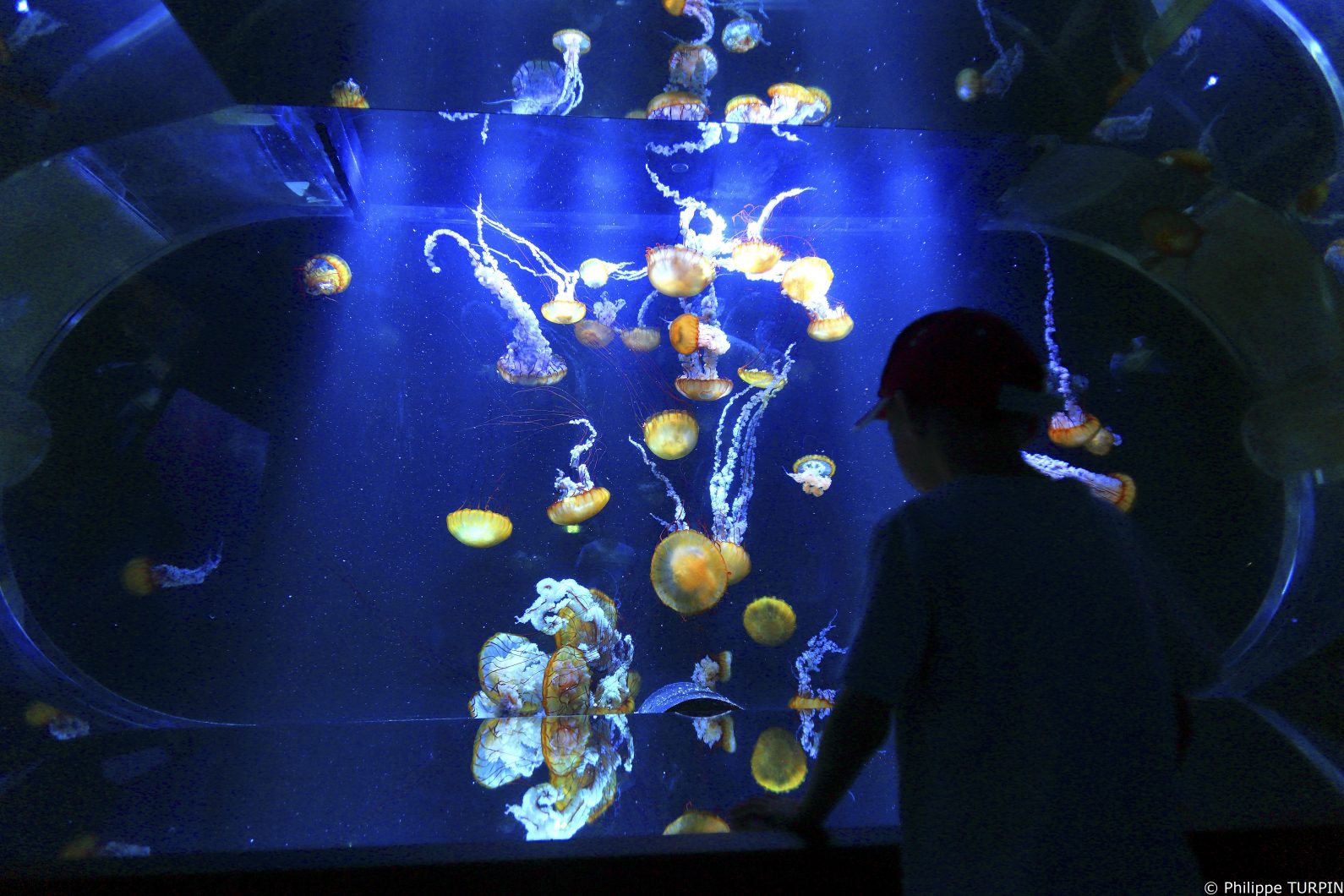 Don't miss this amazing video by directed by Franck Vrignon & Claire!
You will be able to watch all the construction of Nausicaá expansion and have the opportunity to plunge into the marvels of its beautiful tanks. Not to mention that you will see Orphek Amazonas 500 being installed in site!!!
Orphek is the leader in developing LED lighting solutions for Public Aquariums, Zoos, Hotels, Shopping Malls, Airports and other public venues displaying aquariums.
A wide range of organisms kept in public aquaria comes from different types of habitat and different geographic zones.
Understanding each peculiarity of these habitats, ORPHEK LED LIGHTING helps Public Aquariums to make the correct choice of lightening, installation, and spectrums that will make all the difference for both visitors and species.
We help Public Aquariums and other venues to create a more natural, more easy-to-adapt and healthier environment to any kind of installation and animals, delivering solutions that are developed to enhance the beauty that a proper atmosphere can bring to an exhibition.
Check our LED Lighting Solutions here:
Amazonas Series:
Our Amazonas line is designed to deliver LED lights that answers to the needs of your project, having either living creatures in captive aquariums or not.
We help you recreate Nature and enhance the beauty of your areas displayed by offering a versatile light solution with more than one application of integration of light source.
WHERE AND HOW CAN YOU MOST BENEFIT FROM ORPHEK AMAZONAS LED LIGHTING SOLUTIONS
Orphek Amazonas LED Lighting solutions are suitable for both outdoors and indoors sites.
In this line there are 4 products available: AMAZONAS 80, 320, 500 and 920.
Each product suits different sizes and depth of habitats and areas.
Taking outdoors infrastructures as an example, Amazonas will be a perfect LED light solution for both fresh water and marine habitats, such as themed feeding stations and touch/discovery zones; photo zones, themed handrails; rock piers, suspended bridges or vines, pools, terraced pools, natural dividers between exhibitions, rock walls, sandstone block walls, etc…
If we are talking about indoors facilities, Amazonas is an excellent LED light solution to light and enhance beauty of sculptures, statues, ruins, temples and any other decoration in the habitats.
It is also perfect to focus interest in bubble effect coming from decorating pieces, themed feeding stations and photo zones, submarines, pirate boats or boats of any kind, etc…
Since its a versatile solution with 4 options of lens it is also perfect for illuminating swim through tunnels and walk in tunnels; floors, rock based and formations; exhibit walls; themed fishing boats, submarines; coastal trees, etc…
Atlantik iCon Series:
Orphek offers in Atlantik iCon full progressive dimming capacity in all channels. We are the first and only company in the world offering 10,000% dimming control system (0-100% and 0.001-1% for Moon Cycle)!
OR3 LED Bars:
They are slim, they are resistant, versatile and beautiful to display!
For optimal SPS/LPS coral growth, color and illumination, replacing T5/T8 lighting technology for aquariums.
---
We would like this opportunity to thank the Nausicaá team for trusting our expertise and for sending us these amazing pictures.
We hope you all enjoyed!!
Credit goes to Mr. Philippe Turpin who took these amazing photographs.
Also, some screen shots taken from Spark's shared video in youtube: How The French Built The Largest Aquarium In Europe [4K] | Aquarium Megastructure: Nausicaá | Directed by Franck Vrignon & Claire Denavarre
---
To read more about our projects for Public Aquariums
---
If you are also from France or any country around the globe and you are also wishing to purchase or upgrade your Orphek units and:
Improve the quality of life of your corals and marine species
Install a neat and easy to clean fixture
Own not only a conceptual design LED light solution, but a true color & growth technology
We will be very happy to find the best Orphek LED Lights for your venue!
Also if you wish to know more details about our LED light solutions, email us to contact@orphek.com and we will help get you started! You can also reach us by filling our form
---