Our clients from Greece are always very kind to send us feedback of their reef tanks and for sharing their Orphek aquarium LED lighting experiences with other hobbyists.
We have already published here in our website a fantastic 400l mixed reef tank also a nano reef tank.
Today we have the pleasure of sharing a reef tank measuring 120cm x 65cm x 45cm owned by Dimitris.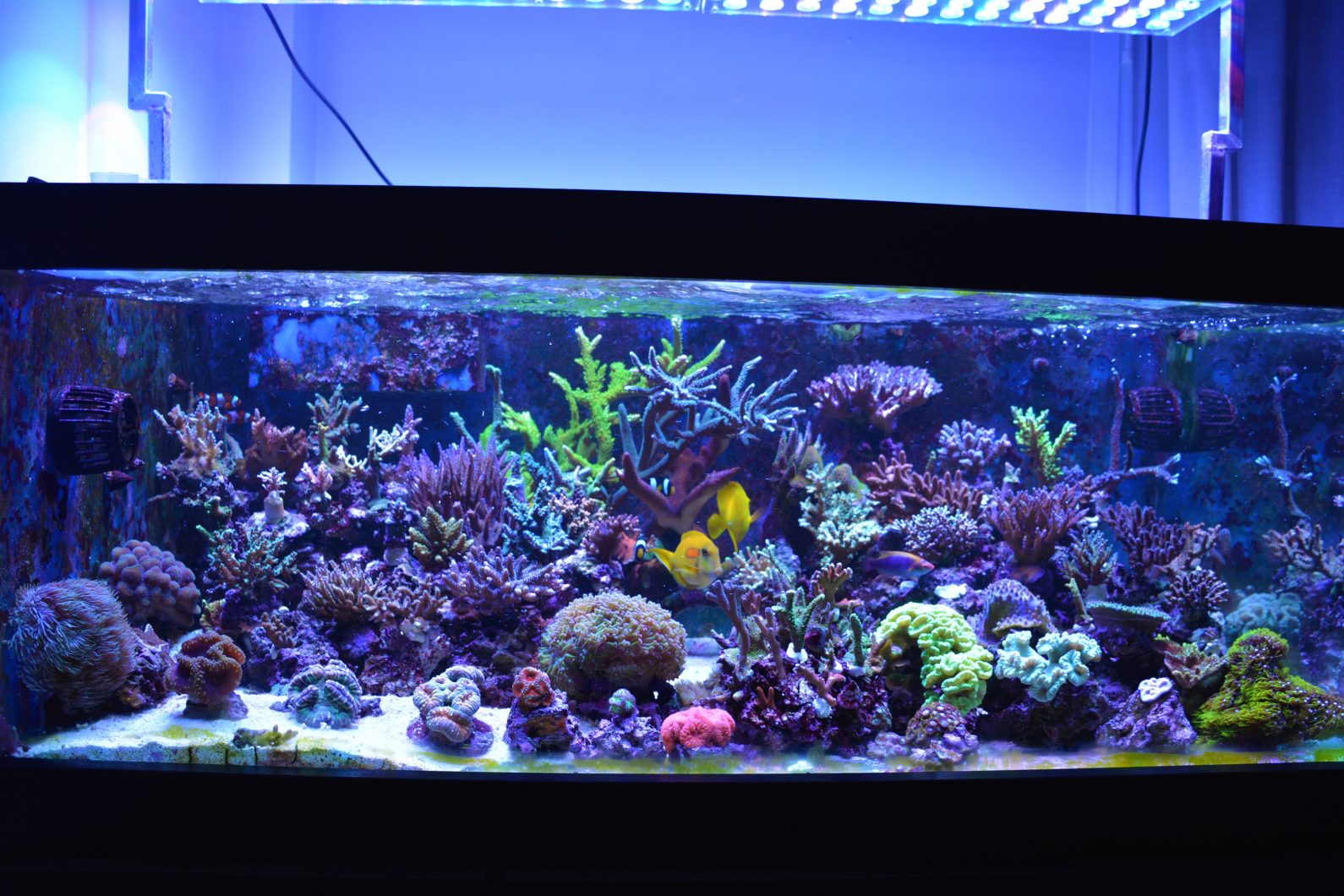 Just 4.5 months ago Dimitris purchased two Atlantik V4 Reef Lights for his tank, which are giving a perfect spectrum and light spread.
He also using a Deltec SC1660 Protein Skimmer and two  MP40 QD wavemakers.
His tank has run for 20 months with NO water changes.
His parameters are:
NO3 – 0.2
kH – 8.5
Ca – 460ppm
Mg – 1380ppm
OBs.: The magnesium added at a ratio of 3 to 1 ratio with calcium, so he is spot on and getting perfect calcium carbonate absorption for his coral.
Dimitris was really kind to take also close up photos of his corals displaying beautiful coloring and great growth:
We would like to thank Dimitris for sharing his experience with all of us and also for the great photos of his beautiful reef tank.
Parakaló  Dimitris and we hope you will keep us posted with the development of your corals!
If you are also from Europe or any country around the globe and you are also wishing to:
Improve the quality of life of your corals and marine species
Install a neat and easy to clean fixture
Own not only a conceptual design LED light solution, but a true color & growth technology
We will be very happy to find the best Orphek LED Lights for your tank.
Also if you wish to know more details about our Atlantik V4 unit, email us to  contact@orphek.com and we will help get you started! You can also reach us by filling our form.
By the way, we all want to see your tank displayed here in our website!