Public Aquariums and zoos are creating virtual content for educators and families.
In today's post we are going to explain how Orphek can take your venue to a new level of virtual experience!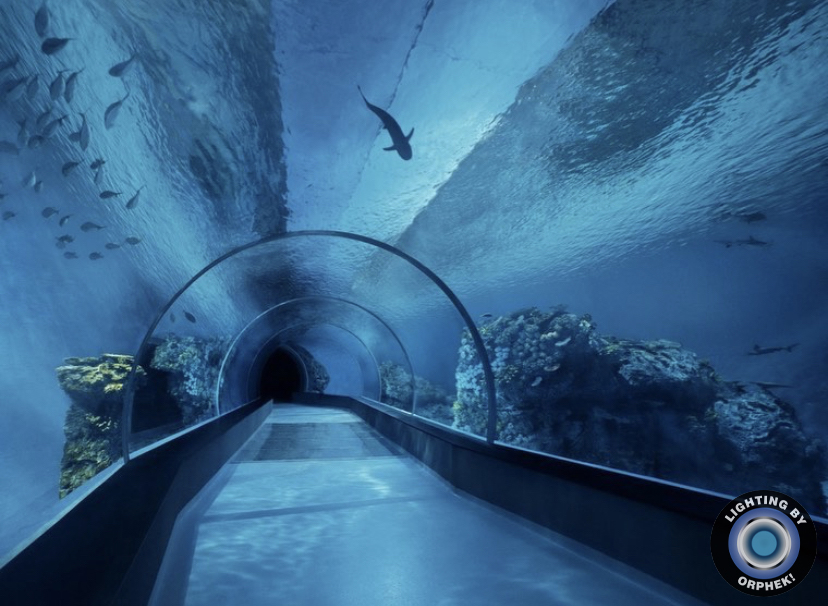 Public Aquariums have been connecting people with the Natural World since 1853 when the first Public Aquarium was opened in London.
As time passed, visiting a Public Aquarium became not only a family entertainment, but also an opportunity to learn about animals, plants, and ecosystems, including the preservation of species and environmental responsibilities.
Public Aquarium's mission and objectives have broadened to include programs and projects of education & research; preservation, rescuing & rehabilitation and breeding of animals and plants.
Although in these last three decades many technology developers focused on technical solutions to cover all aspects of aquarium construction, operation and breeding, PAs still deal with big challenges on daily basis such as:
Increased competition & investment
Maintenance of the welfare of the animals in captive environments
AND NOW THEY FACE THE NEWEST AND MOST DIFFICULT CHALLENGE OF ALL:
The Corona Virus Pandemic:
During this pandemic the most significant individual safety measures adopted worldwide are physical distancing, quarantine, and isolation.
Around the world children are staying home from school to help reduce the spread of the virus. The entire educational and leisure experience had to change and become restricted. Although very necessary it can be disturbing daily life, and very frustrating especially for children.
For parents and caregivers with a child constantly at home it became a challenge to keep them occupied, focused and positive during these social distancing periods that sometimes are really long.
For zoos, aquariums and public venues the challenge is mostly operational and financial, as lockdowns and other restrictions mean the loss of vital income from visitors or more expenses in safety of staff, visitors and animals.
The response to these challenges has been indeed very clever!
Virtual visitation, safaris and behind-the-scenes programs
The virtual reality and live shows are an excellent solution to continue to engage schools and families. These are great solutions to continuously provide both educational and entertainment programs.
The only thing is…
This new virtual reality imposes purchase of equipments & more advanced technology, therefore more expenses when money is already short.
Not only that, one can wonder…
How can these venues provide quality images in a way that visitors will really feel connected and happy with their visits? How will they feel the money they are paying for online experiences was worth spending? Because if it was not, there won't be comebacks!
Understanding these challenges ORPHEK LED LIGHTING has been researching and developing customized products only for zoos, aquariums and public venues to provide:
THE NATURAL LOOK YOUR TANKS HAVE IN REALITY, WHEN EXHIBITED IN VIRTUAL REALITY!
For example, our new generation of LED Lighting Solutions such as the Atlantik iCon!
Only Orphek solutions are designed to offer advanced 10,000% dimming control system.
Our Atlantik iCon have full progressive dimming capacity in all channels. We are the first and only company in the world offering 10,000% dimming control system (0-100% and 0.001-1% for Moon Cycle)!
Check HERE why this is important for your venue!
Not only that. Our new Atlantik iCon spectrum is exactly what you need to deliver the best virtual experience to your virtual visitors!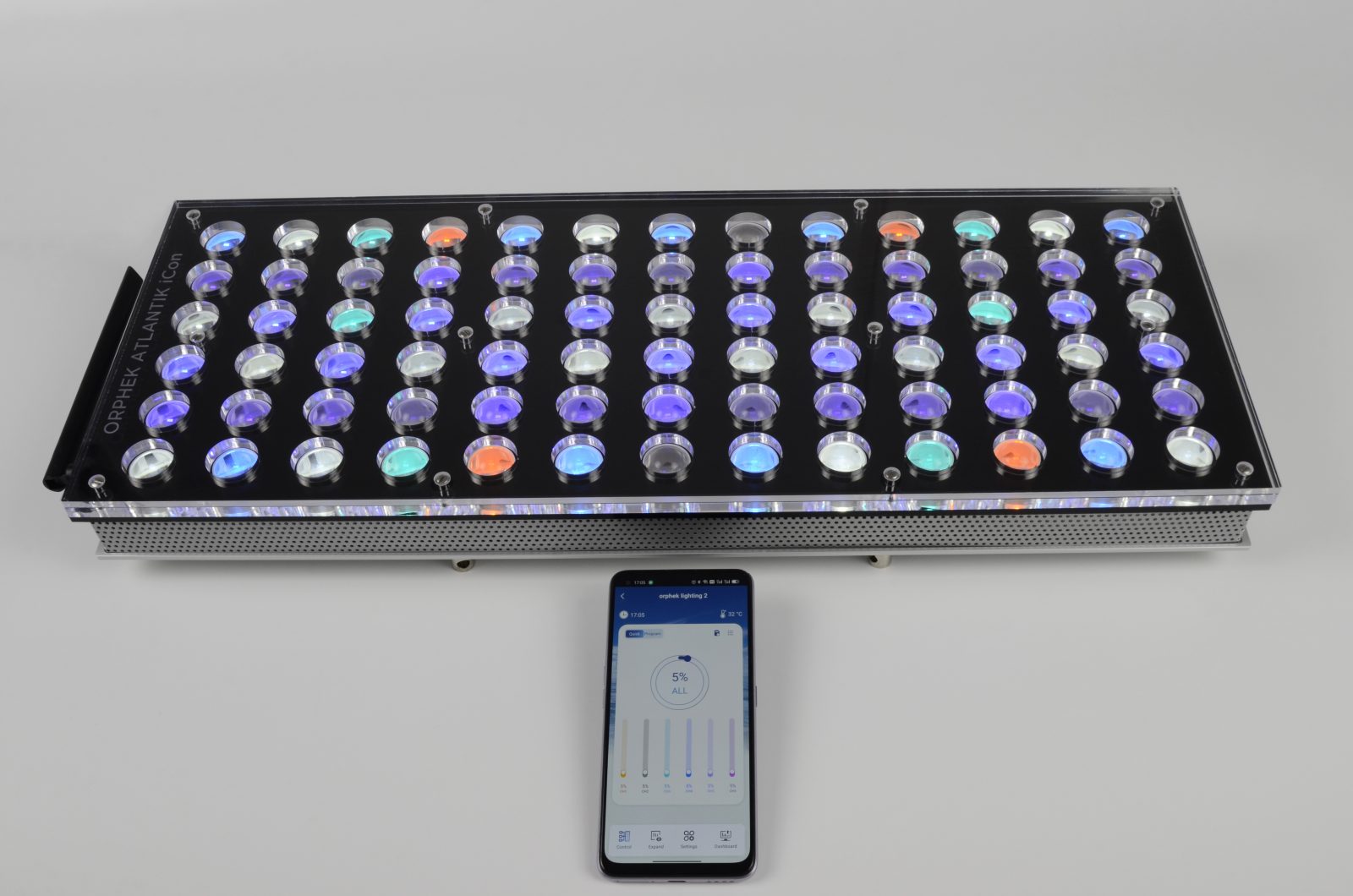 Our OR3 LED Bar series for example, offer incredible light spread, color pop, with an enhanced natural look with a versatility of color hues never seen before.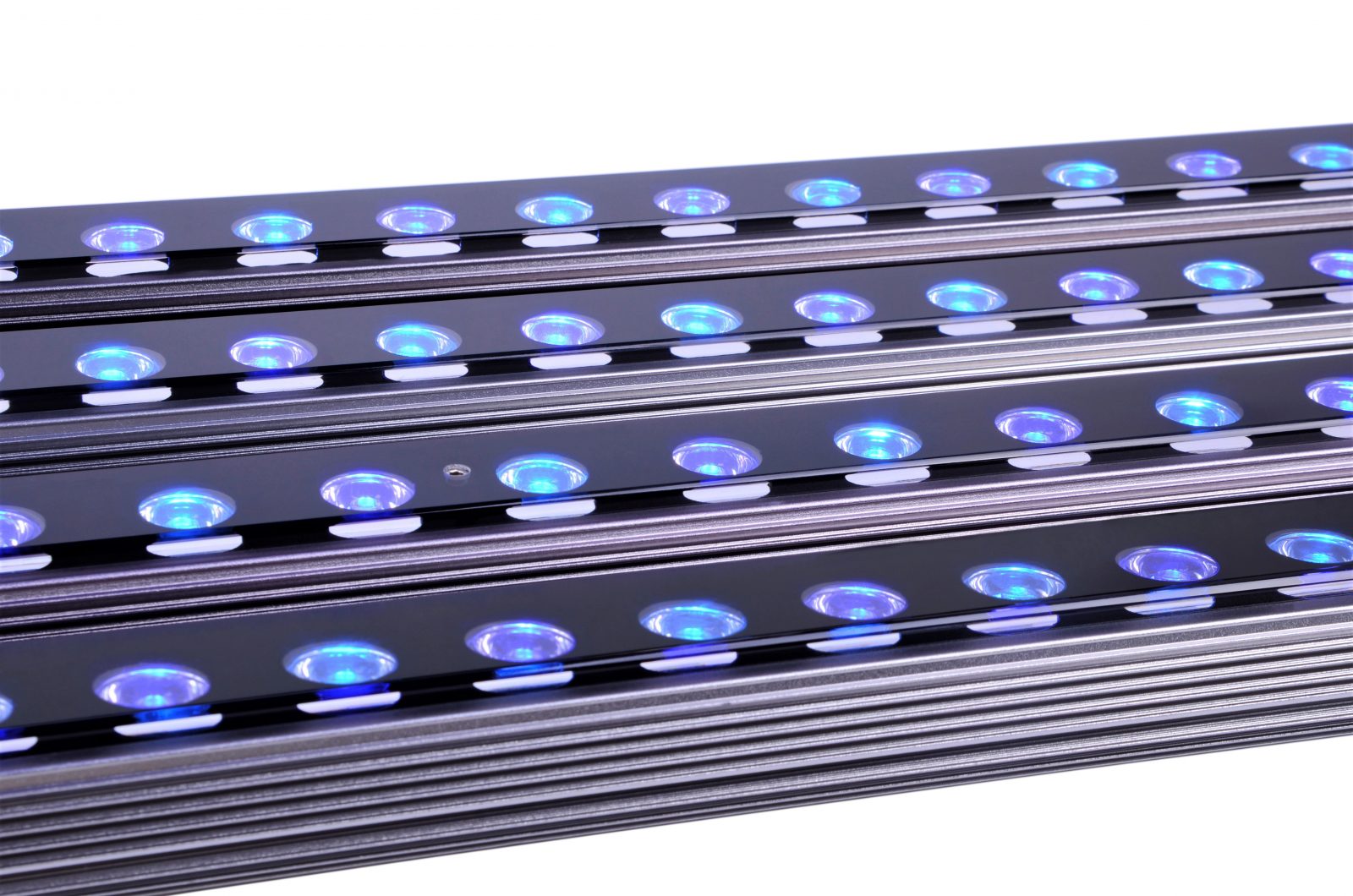 THE SPECTACULAR TOOL THAT YOU NEED THE MOST RIGHT NOW!
Always thinking ahead of time, Orphek also provides a new generation of Orphek Coral Lens Kit designed specifically for photography and video of corals and aquariums, and now it is also compatible with DSLR 52mm cameras, meaning that you will have a whole extra set of filters just to shoot aquariums and corals.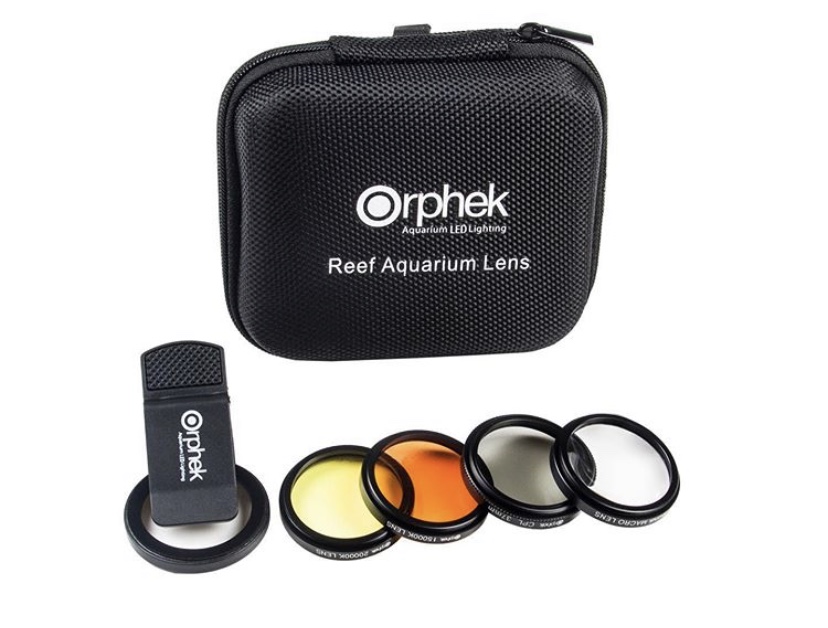 Thinking about virtual tour, using the combination of Orphek solutions and our 52mm extra wide Orphek Coral Lens Kit for smartphones, tablets and cameras, Public Aquariums will be able to create and deliver content that people in their living room will really feel as close as possible to the real in site experience!
Guests will never be convinced that it is worth spending their money in virtual visits, unless they reflect the reality of the daily life in the zoos and PA's.
WE REALLY THINK ABOUT EVERYTHING!
HEALTHIER & MORE ATTRACTIVE AMBIANCE
A wide range of organisms kept in public aquaria comes from different types of habitat and different geographic zones. Our solutions will not only help Public Aquariums to create a more natural, more easy-to-adapt and healthier environment to any kind of installation and animals, but it will also help Public Aquariums to explore the beauty that a proper atmosphere can bring to the exhibition. Understanding each peculiarity of these habitats, ORPHEK LED LIGHTING helps Public Aquariums to make the correct choice of lightening, installation, and spectrum that will make all the difference for both visitors and species.
MORE CONTROLLED AND ENVIRONMENTALLY FRIENDLY SOLUTIONS
We will also help Public Aquariums to overcome maintenance problems, as ORPHEK LED LIGHTING products reduce considerably the amount of algae in the tanks, and also provide solutions that meet the temperature requirements of each tank, avoiding over heating or chilling problems.
Also, by simply producing an efficient LED lighting solution ORPHEK LED LIGHTING is helping Public Aquariums to meet their environmental responsibilities reduce a great excess carbon dioxide, sulfur oxide and other waste emissions that are currently being released into the atmosphere every day, leading to a cleaner world and one that will last much longer.
Our environmentally friendly lighting solutions produce no radiant heat, and they will not raise the aquarium temperature more than two degrees Celsius above the room temperature.
REDUCE ENERGY CONSUMPTION AND COSTS
Most of all, committed to quality x efficiency, ORPHEK LED LIGHTING quality control systems are developed to guarantee that all our LED lighting solutions will provide extraordinary energy efficiency, minimum environmental damage, and outstanding results (illumination, color & growth). That means a considerable annual reduction of energy consumption that helps Public Aquariums meet their energy consumption/reduction strategies.
A MUST READ:
I am interested in knowing how Orphek can help my venue today!
If you are a Public Venue from Canada, USA, Asia, Europe or at any country around the globe and you are also wishing to:
Generate virtual content as natural as the real thing
Improve the quality of life of your corals and marine species
Install a neat and easy to clean fixture
Own not only a conceptual design LED light solution, but a true color & growth technology
Read enough and want to buy now?
We will be very happy to find the best Orphek LED Lights for your tank.
and wish to know more details about our LED solutions presented here, you can also reach us by E-mailing us to contact@orphek.com or fill this quick form (all fields required) and will contact you as soon as possible.
[contact-form-7 id="29322″ title="Contact form 1″]
If your are located in the USA you can purchase Orphek Coral Lens Kit & OR LED Bars in Amazon just click on the logo below!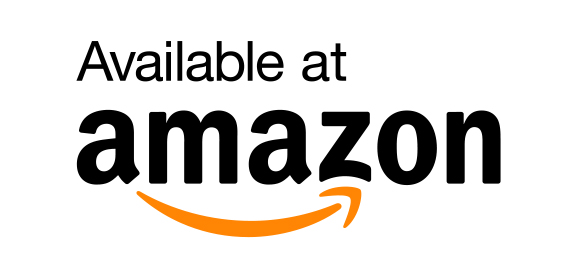 Find here some of our latest project for Public Aquariums:
Chengdu Public Aquarium Project, China
Burj Al Arab Aquariums Project, Dubai, UAE
Cairns Public Aquarium Project, Queensland, Australia
Whitsunday Coast Airport Heart Reef Aquarium Project, Australia
Danish Blue Planet Public Aquarium Project, Copenhagen, Denmark
Nausicaa Public Aquarium Project, France
Ripley Public Aquarium of Canada
Oman Aquarium of Mall of Muscat, Oman
AquaMundo, Sambil Mall, Domenican Republic
Kula Wild Adventure Park Orphek LED Light Project in Fiji
Palma de Maiorca Public Aquarium Coral Farm Project
Malaysia Reef Aquarium Project