Orphek PR156XP Reviewed By marine-engineers.org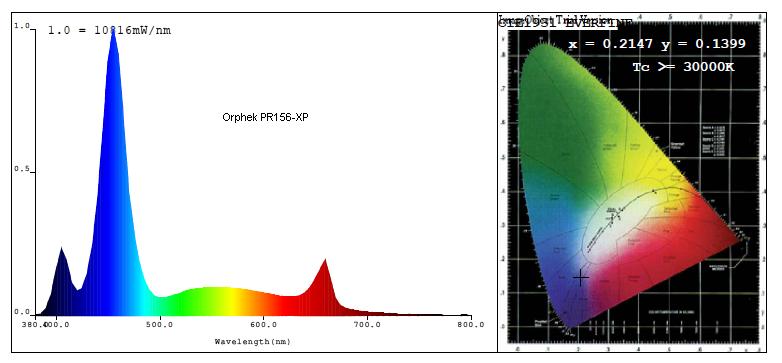 Orphek PR156XP Reviewed By marine-engineers.org
Awhile ago I mentioned that I was purchasing a PR156 for review, and after having the fixture for a while now, I feel I'm finally ready to give you the details. This fixture, and this whole company for that matter, get some interesting press, so I decided to do this review to try to help clear the waters on the subject. Like most things, testing didn't go exactly the way I had expected, and I do owe a few disclaimers before we get started. Over-all though, I feel that I personally can now recommend Orphek to anyone who would ask. Follow along with the details after the break.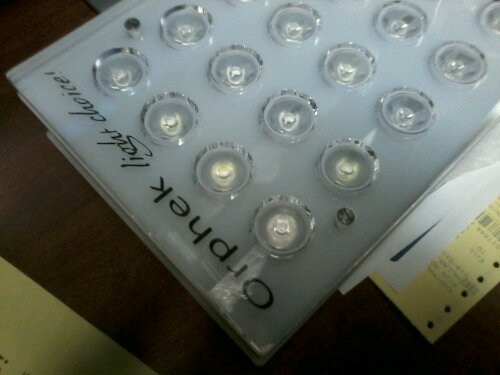 First of all I need to get in to the disclaimer. Orphek has been plagued in the past by allegations of reviews being extremely biased and even paid for, so I want to be 100% clear as to the details of how this review went down right from the ordering direct from Orphek. First of all, yes I do know people at Orphek just like I know people at many other companies, so when I decided to order the PR156 I contacted them to get the ball rolling. Originally I had planned on ordering the standard light that would come to everyone's door, but upon first talking to Orphek, they mentioned that they were interested in trying some new stuff and would like me to get involved. Naturally I didn't want to pass this up.
So here are the additions that would be tacked on to the light I got:
Red LEDs were the main thing they wanted to experiment with, so four of those were added to the unit.
A few UV diodes were also added.
The XP package, which we'll get in to later was added.
And least favorite to me, they refused to build the unit in black. We'll get in to that later as well.
So there it is straight as I can give it to you. Yes, I paid the full price for this unit, but yes, they did add-on some things that they wanted to get honest feedback on.
Lets jump in with the upgrades they added first because most people already know the basic run down of this light otherwise. The red LEDs were added to give a more complete spectrum. After playing with EcoTech Marine's Radion XR30w , I must say I'm a huge fan of red diodes, so I was happy to hear it. The UV diodes were something new to me because I'm yet to run them on any tank. The XP package is one addition that needs some more clarification which I will give you to the best of my knowledge. The primary difference within these low production fixtures is the way they're wired. In standard lights the diodes are wired in a series which means that when one LED goes out, a whole line may drop out of use. With the XP series, each individual diode is wired separately to lessen the impact of problems. As I was told, the XP package only ships in white which in theory is more reflective and increases light to the tank. I'm not a big fan of white only packages because they don't fit with some design schemes, but luckily I run a hood.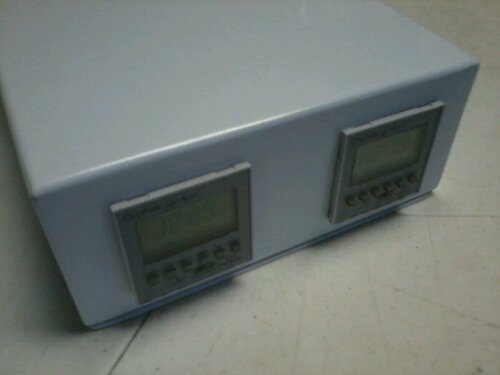 Ok, with that out-of-the-way, we can get in to the details of the fixture. The PR156?s aesthetic design is second to none! The use of acrylic and stainless steel grates give this fixture a look that could be proudly out in the open over even the most high-end tanks. The bottom of the fixture bristles with LEDs from edge to edge and the nice etching on the acrylic cover is another nice touch. On the top of the light there are two fans which pull air in through the stainless side grates, through the heat sink and out the top. The fans are just a touch on the loud side for me compared to the AI unit on the tank before. The biggest sore spot for this light is the combination timer, driver box. It looks nice, but it seems rather oversized to me. The timers are simply terrible. The buttons are way too small for my fingers and to unlock them, I had to refer to the internet. If you found this review looking for that, you just press the cancel button four times to unlock. The fan location is also a bit odd on the driver box. The timers are oriented so that it appears the box should lay on its side, but then the fan would be on the bottom and could get no air. I was really tempted to open this one up to check out the unique wiring and Meanwell drivers, but apparently the entire fixture is sealed by a silicon ring which I did not want to disturb. Unfortunately this fixture it's not yet dimmable or controllable, which I'm a huge fan of, but I hear that may be in the works soon.
Performance is where the Orphek PR156 really starts to shine. In the LED world, I see two types of fixtures. There are those with a tight array which mimics halide lighting very well, and there are those with LEDs spread across the entire surface which yields a more clinical T5 look. The PR156 falls in to the second category and easily fills every square inch of my 40 breeder with nice even light. The red diodes in this fixture are tightly packed near the center to give us a direct look at what they would do, but to my amazement, the red light spreads evenly across the whole tank. Like I said before, I am a fan of red diodes. The color rendition they give to red animals is simply amazing and they do it with only four on the fixture. The blue spectrum is still powerful enough to give greens amazing pop, and the whites help to balance out the whole scene. With all of that added together, the light gives a very nice even color that doesn't appear to be blue heavy for looks or white heavy for growth. This may be a prototype spectrum for Orphek, but I would venture to say that they got it about right. I'm not sure as to the effects of the UV lamps yet, but I'm sure my clams and anemone will color up nicely in the coming weeks.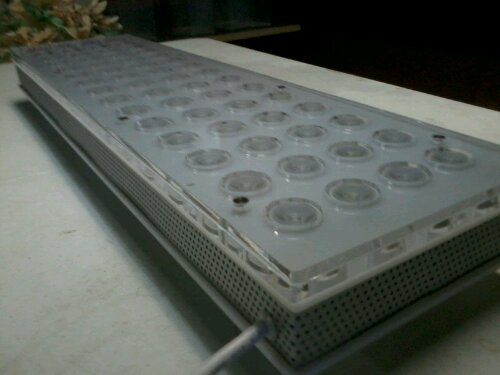 Unfortunately at the time of this writing, I do not have a quantum meter on hand, but an anemone you are comfortable with can be just as good an indication of PAR output. My rose bubble did not at first come out as much or as far under this light as it did under an AI SOL white which should be expected due to the increased wattage. My clams didn't seem to react any differently which would indicate that it's not pounding down numbers as huge as I had predicted.
To sum up I have to say, Orphek missed a few details on their flagship unit, but they nailed the important parts. The timer may be annoying, but color rendition is spot on. These fixtures may be expensive, but for the discerning eye, I would say they are worth it.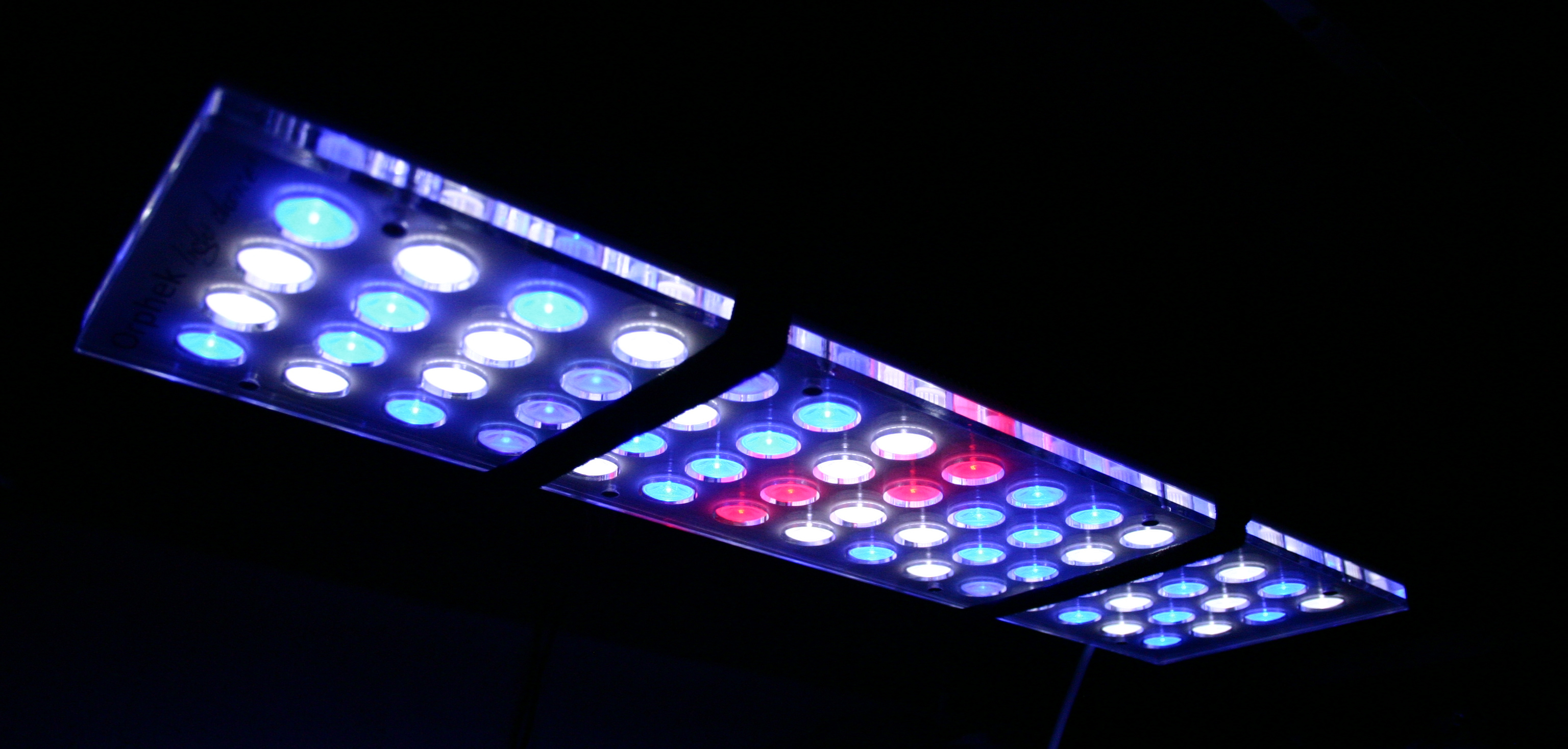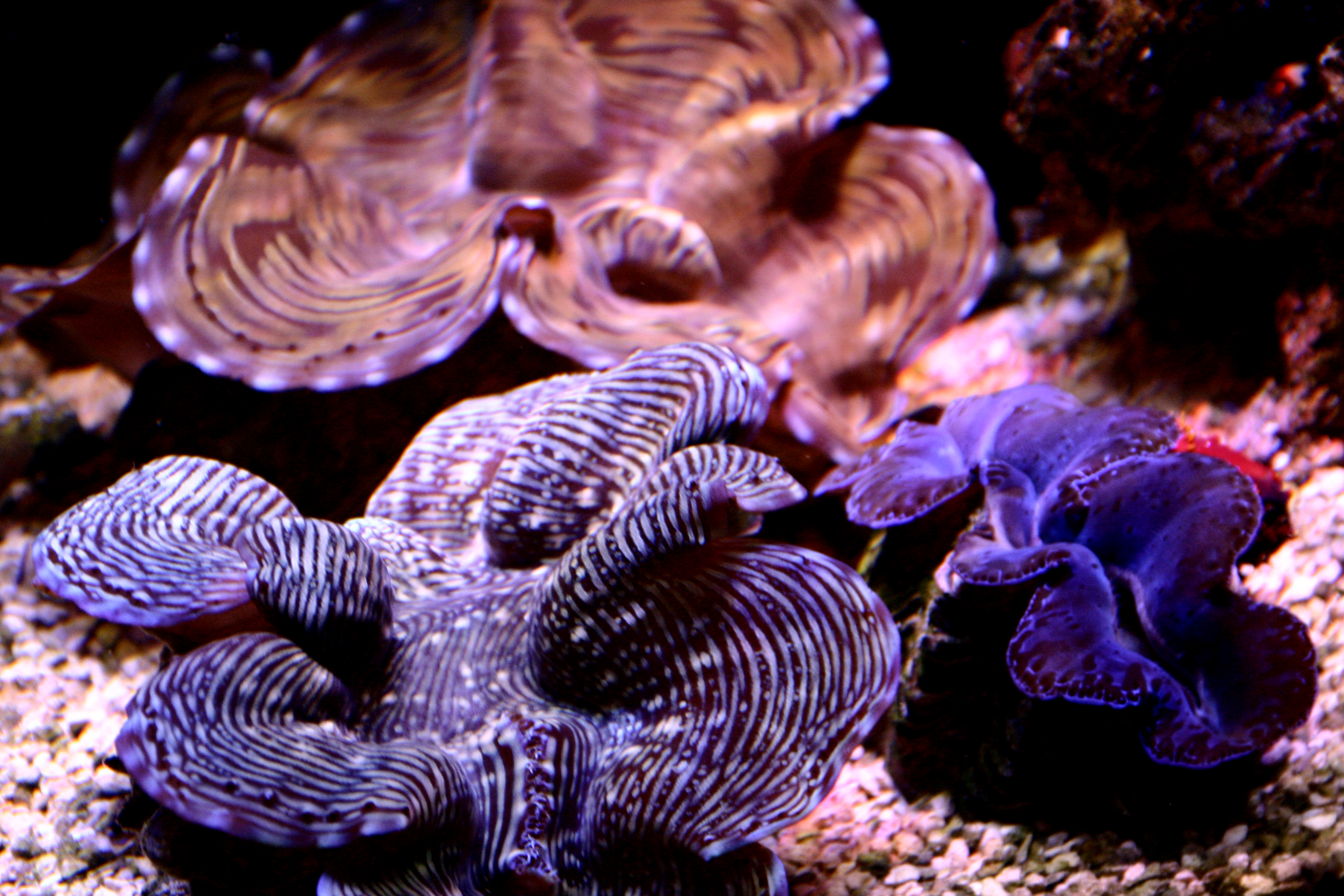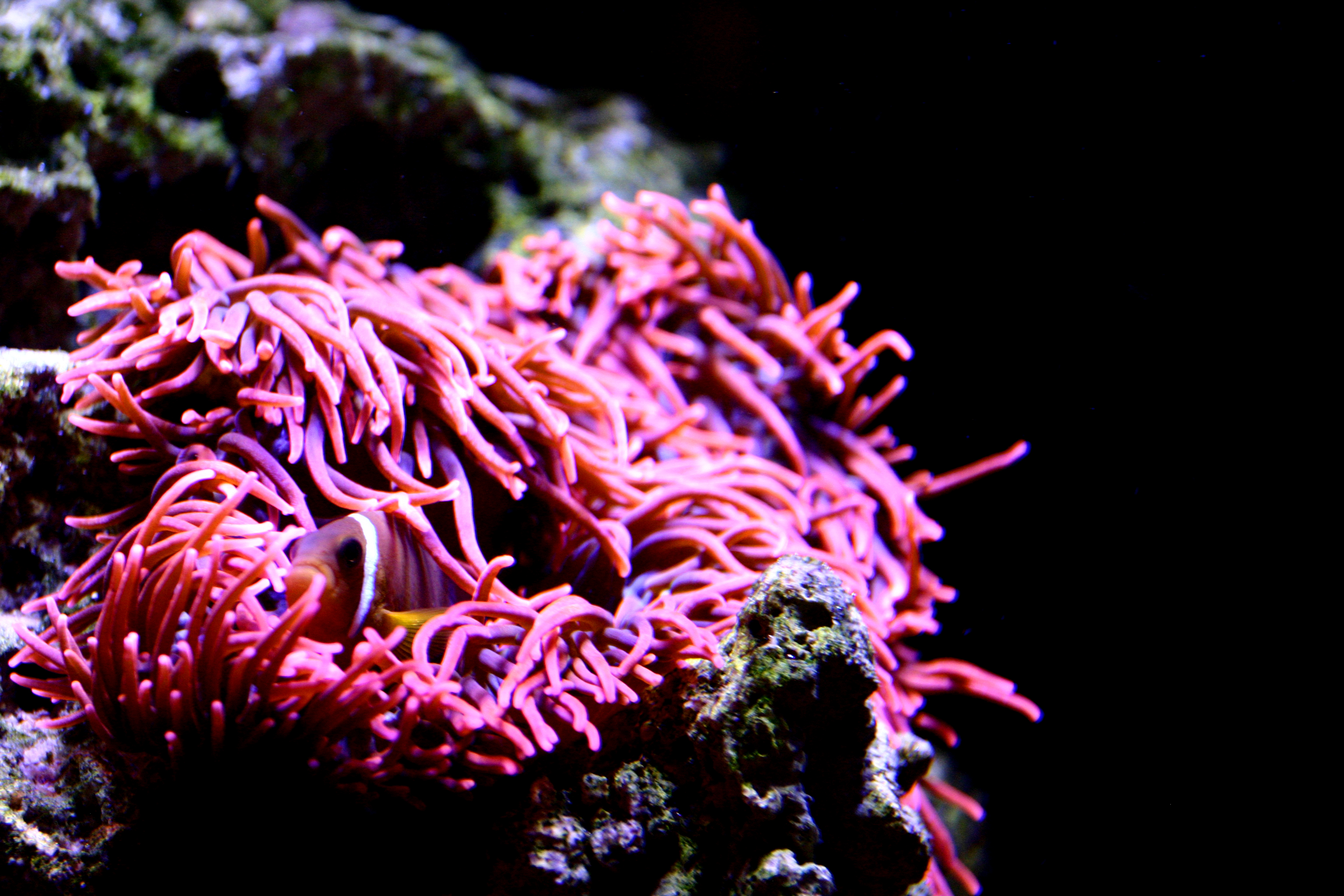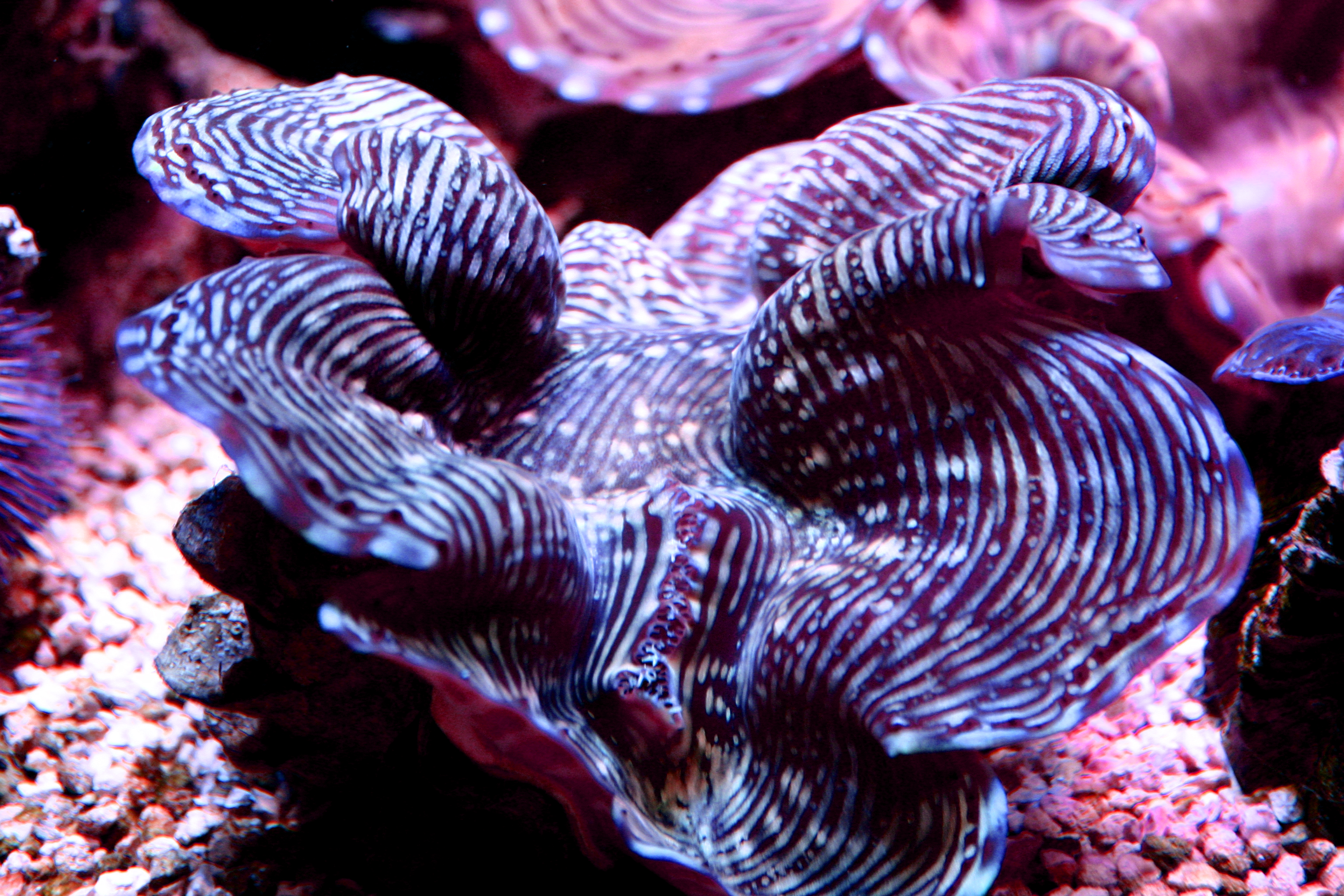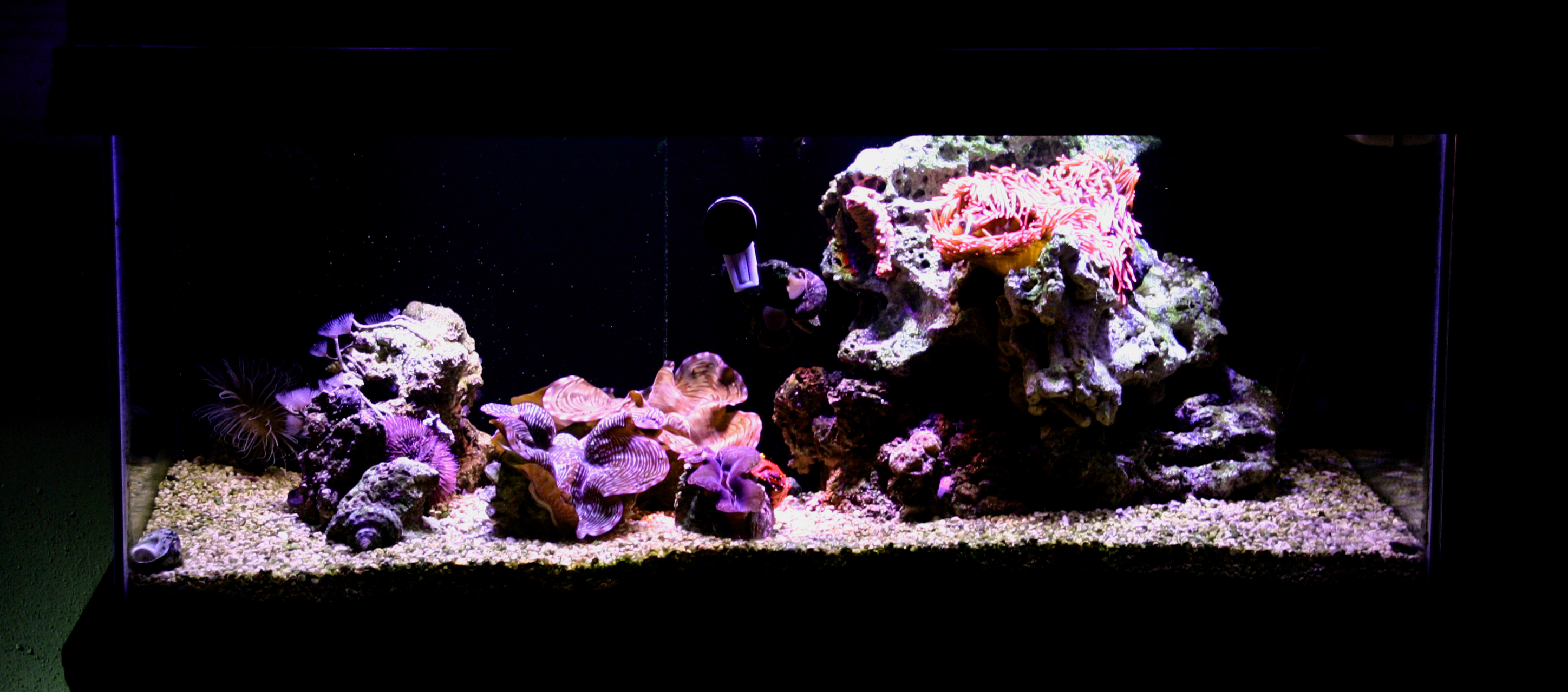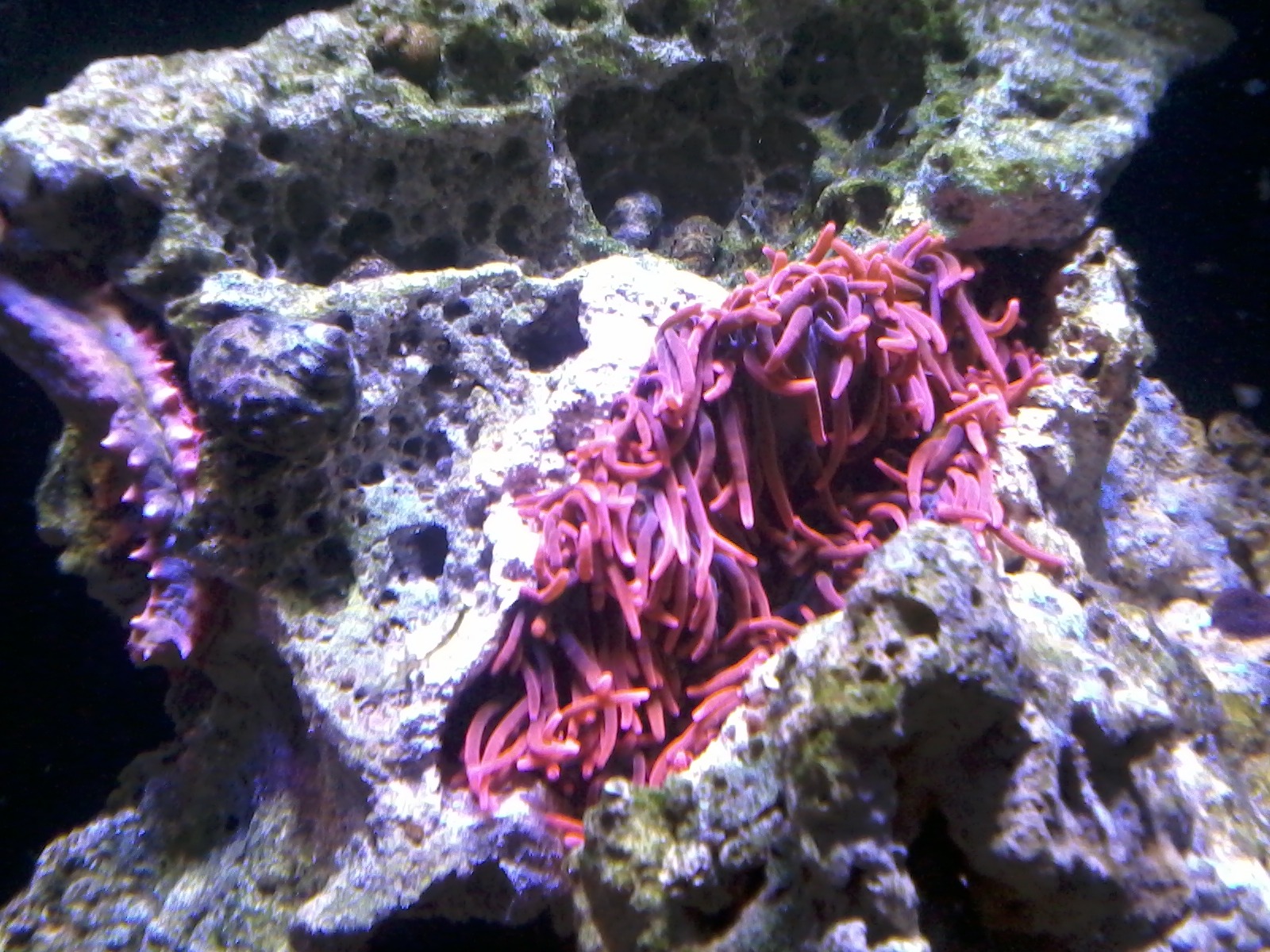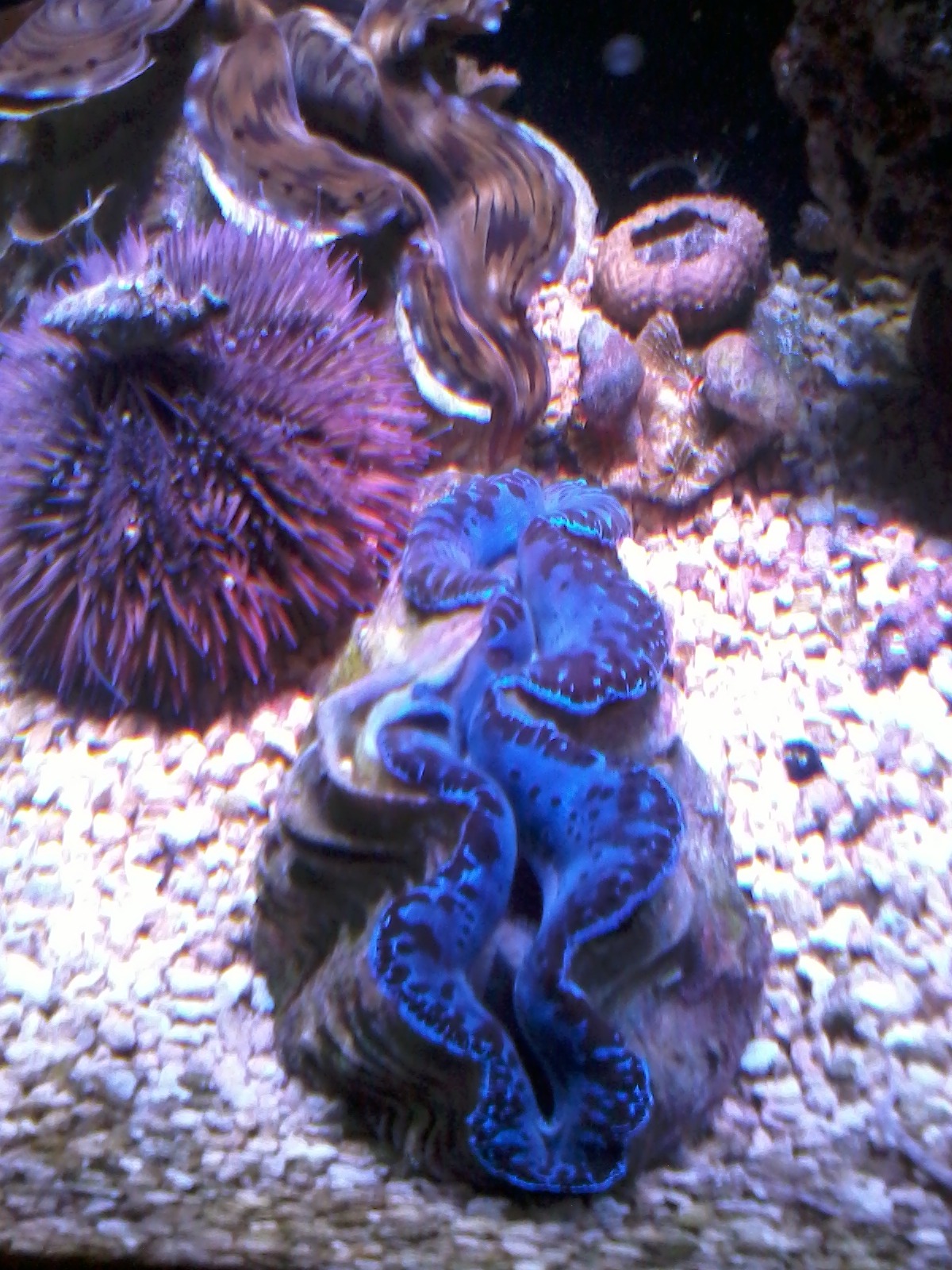 I feel that due to Orphek's stressed interactions with the public lately, this review should also reflect on the company itself. They seem to be a still fairly new company with some great products but extreme problems with public presence. I hope that they can move past the public relations problems and more hobbyists can get a closer look at their products.
I'm sure more details will unfold about this light as I give my animals some more time under it, so check back for future updates as well as some PAR testing.
*Update 11-17-2011*
I have just a small update to correct something in the original review. I complained about the lack of instructions for the timers and the fact that I couldn't figure out how to unlock them, but after later opening the hanging hardware, which I didn't use, I realized that the instructions were packed in there. This may not be the best place for them, but I felt that a correction was needed.
The light is still one of my favorites, and it does seem that my clams have begun to color up a touch under the UV diodes. More updates to come.
Marine Engineers is always looking for more reef hobbyists to add to our ever growing team. If you enjoy the hobby and enjoy writing about your experiences, please email us at info@marine-engineers.org to get started today.
http://marine-engineers.org/2011/11/22/orphek-pr156xe-reviewed/
Get shortlink: https://orphek.com/orphek-pr156xp-reviewed-by-marine-engineers-org/