Orphek Atlantik Pendant Press Release
Orphek LED lighting design team has once again produced another revolutionary fixture for your aquarium.
The new Atlantik Pendant takes the advanced technology found in the Atlantik v2.1 and the Atlantik compact and combines it with the power and form-factor of the popular DIF series.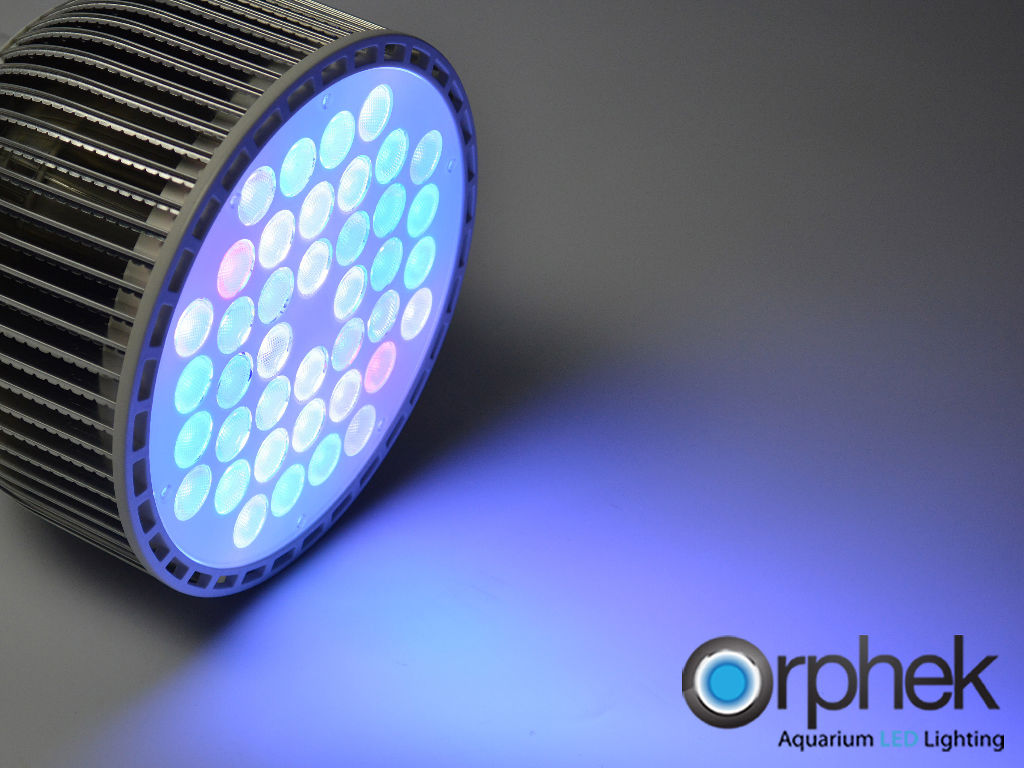 The Atlantik pendant utilizes the same LEDs as the rest of the Atlantik series of lights and will deliver the same results making it easy to mix and match amongst the entire series of lights.
Coral growth and color are no longer just a goal, they are a destination that you will reach.
Orpheks revolutionary spectrum is based upon scientific research and development that incorporates real world testing and adaptability.
Utilizing Orpheks free application, users can control the Atlantik Pendant along with any of our other Atlantik series of lights to create an environment that will enhance coral growth and beauty beyond belief.
Through the integrated Wi-fi module users can control up to 254 separate Atlantik units.
This allows for seamless integration across separate systems or ease of programming on single systems.
Controllability via the 4 integrated channels and built-in Wi-Fi will allow you create the exact lighting program that provides for your corals and fits the demands of your schedule.
8 pre-program modes allow for easy initial setup. Non Wi-Fi models are available as well, allowing for simplistic control.
The Atlantik Pendant uses the same high quality components like all Orphek products. The industry leading Meanwell driver delivers crisp consistent power while protecting the overall system with a built-in protection circuit.
The PWM (Pulse Width Modulation) technology delivers stable control of LED intensity with absolutely no hunting or flicker.
PWM also reduces overall fixture temperature allowing the full use of the Atlantiks 110 watts.
An internal temperature sensor protects the LED circuitry should overheating be a problem due to external forces.
The wide angle convex lens is used on the Atlantik Pendant just like it is on the rest of the Atlantik series.
This gives excellent coverage and penetration for tanks up 40 inches deep. Optional lenses ranges from 120 degrees all the way down to lenses that allow corals to be kept at 3 meters below the surface.
This means that the Atlantik Pendant is the perfect light for shallow coral grow-out systems, home aquaria and public aquariums with deep water systems.
The Atlantik Pendant is the perfect replacement for the discontinued DIF units.
http://reefbuilders.com/2014/07/24/atlantik-pendant-orphek-working-develop-flagship-led-form-factor/
https://orphek.com/atlantik-pendant-wifi/
Contact Orphek today and become part of the Orphek family it'll be the best choice you've ever made for your tank.
Toll-Free US calls  | 800.398.6775 | Email: contact@orphek.com