Orphek Atlantik v4 Compact reef Aquarium LED Lighting Unboxing Video
It is not a secret that Bulk Reef Supply is selling our LED reef lighting solutions.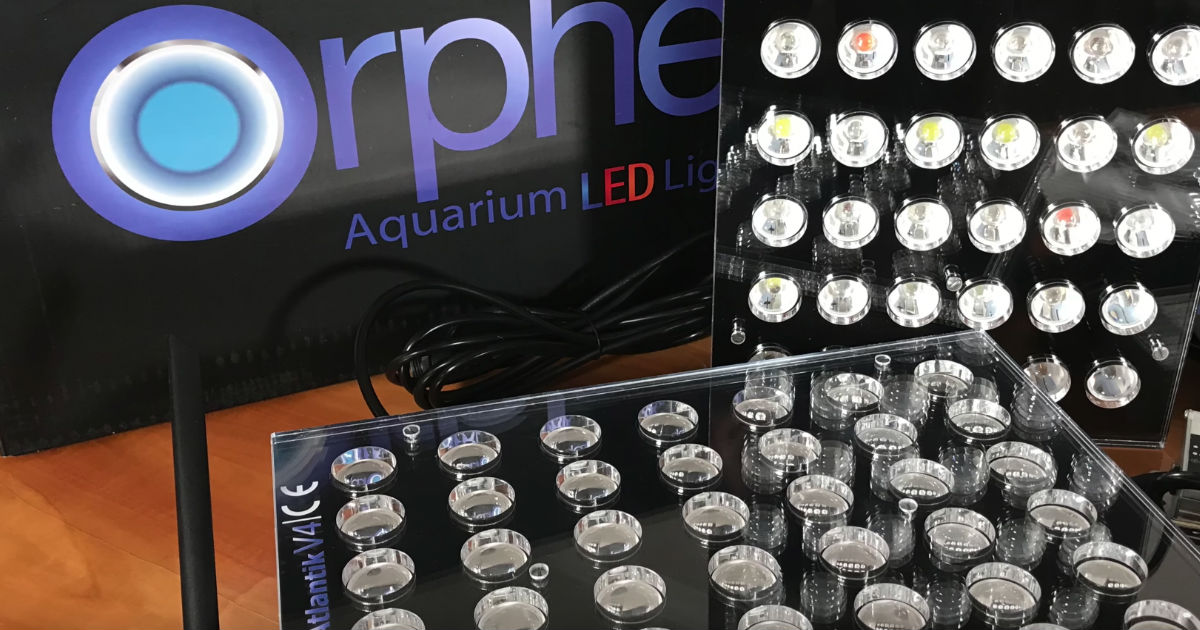 They still have 25 units of our Atlantik Compact V4 in stock and the big news is that they are giving a USD100 discount!
Those are selling out very fast, so don't miss this opportunity to have a great product over your tank!
And since we are mentioning Bulk Reef Supply, we had a great surprise this week when one of their clients made a great video about unboxing his purchased units!

VIDEO REVIEW : Orphek Atlantik Compact V4 Unboxing – Highest Par/Pur output LED for your Coral Reef Tank???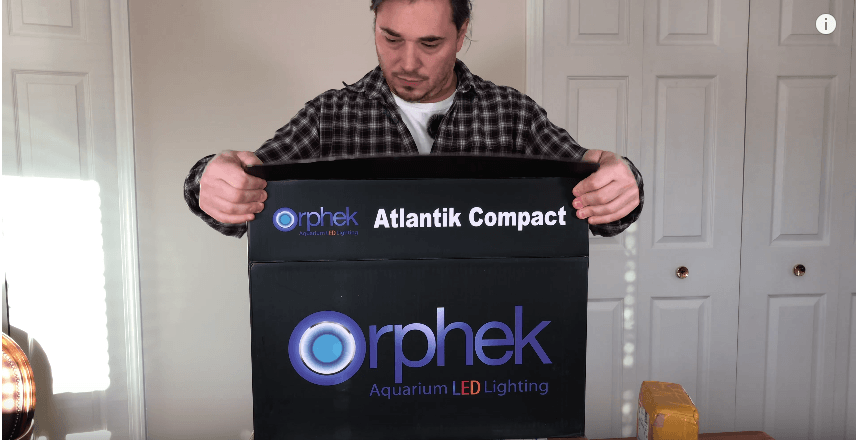 In this video you will see the exciting unboxing of our Compact and you will also be able to the product at close range from all sides and all comes in the box.
We hope you will enjoy this review!
Published on Mar 16, 2018
So many great LEDs for your reef tank, how do you chose? Unless you're a brand loyalist, you do your research and make a guess. Well, I've been a Kessil fanboy for a long time and I just wanted to try a different type of led. You can read all the reviews in the world, but until you actually live with a product you don't know anything about it. So after reading up on all the different LED options, I chose to put Orphek Atlantic V4 on my new tank.
TO BE CONTINUED…
He will make more showing the installation and operation of his lights (will be available at Joel's Coral Reef youtube channel or wait until we publish here)
---
ABOUT THE ATLANTIK V4 COMPACT REEF AQUARIUM LED LIGHTING
After the great success of our Atlantik V4 series we decided to offer the same technology in a compact LED light solution:
The Atlantik Compact V4  technology brings built-in wireless control allowing you to easily program, control, and monitor your light(s) from your cell phone
Android and Iphone or tablet, any time and any place you are in the world, where internet access is available –  Internet of Things or IoT.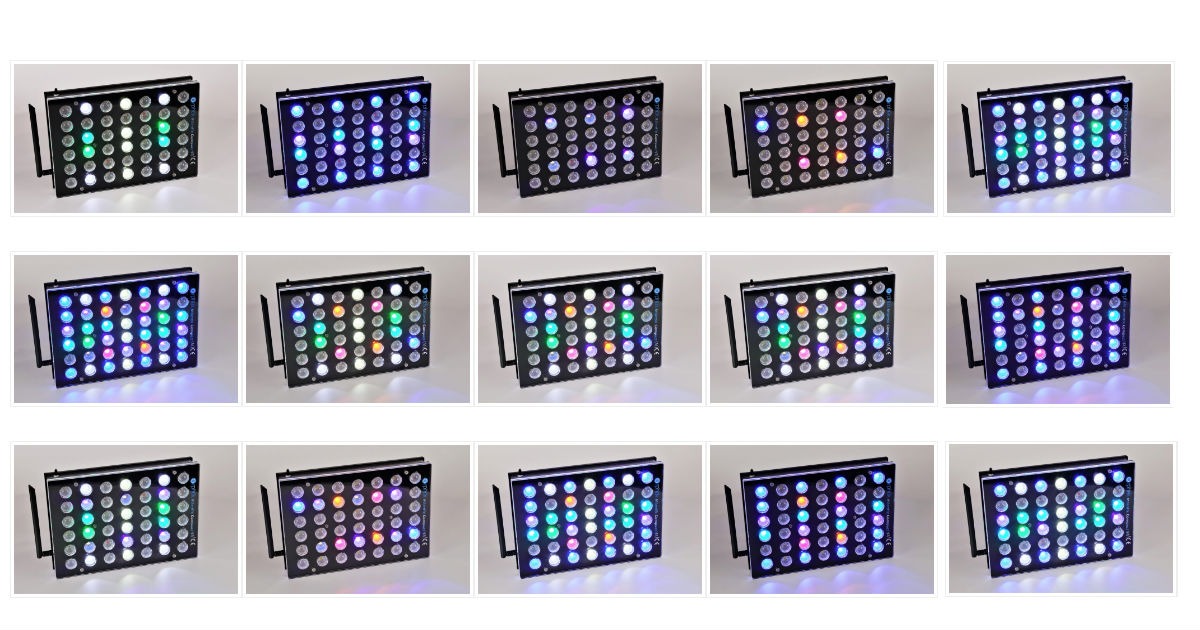 LEDS 
CHECK THE NEW SPECTRUM FOR OPTIMAL CORAL BEAUTY, GROWTH, COLOR & HEALTH!
New 42 customized high efficiency 5w Dual-Chip power LEDs – total of 84 individual LEDs.
New 14 different types of Dual chip wide range LEDs. 380nm UV to 850nm Infra red!
First company to introduce the Infra red 850nm
New Spectrum for better coral growth, color and health.
Four separate control and programming channels.
Why the New ATLANTIK V4 /ATLANTIK V4 Compact is the best product Orphek has produced today?
14 new types of custom made dual core LEDs in the nanometer range from 380nm to 850nm.
Renders most natural appearance to the tank form 10K to 50K
Provides enough RED and IR LEDs needed
Contains Full dimming capacity in all channels, 0-100% with progressive dimming.
Provides IoT technology & Free apps available (App Store & Google play)
Gives the ability to control and program 200+ individual units!
Provides the best: PAR/PUR per watt; Highest Spectrum output; and Highest efficiency power supply.
We are also adding a short video about how to operate the light using the Orphek App:
If you wish to know all the information about the Atlantik Compact V4 click on the PRODUCT PAGE
If you are also from the USA, Asia, Europe or at any country around the globe and you are also wishing to:
Improve the quality of life of your corals and marine species
Install a neat and easy to clean fixture
Own not only a conceptual design LED light solution, but a true color & growth technology
We will be very happy to find the best Orphek LED Lights for your tank.
Also if you wish to know more details about our Atlantik unit, email us to  contact@orphek.com and we will help get you started! You can also reach us by filling our form.
We would like to invite you to browse our website and participate with your Orphek experience.
Let us know about your tank and share it with many other hobbyists!
Sharing is very easy! All you have to do is to send us the basic information about your tank, usually starting from the beginning (when you started your tank), what are you running in the tank, the living creatures you have in your tank and of course pictures of the tank and of your corals. We also would like to have pictures of our lights above the tank 😉
Please send to contact@orphek.com
We really hope you will find some time to send us your info so we can publish right away!
Thank you in advance,
ORPHEK TEAM