Nausicca Public Aquarium photos are looking will blow your mind with Orphek Amazonas 500 LED lights!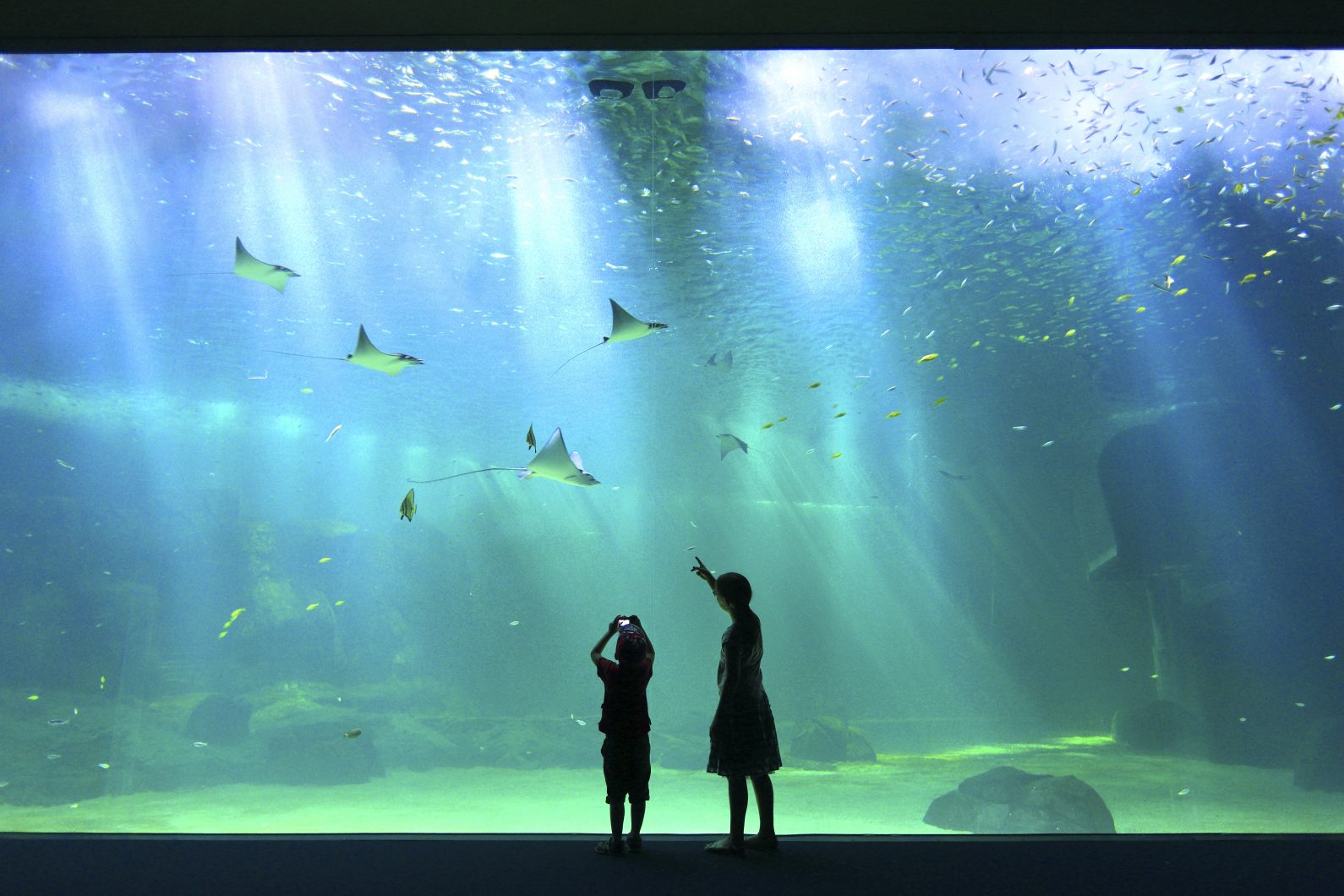 Since August, 2017 we have been posting about our project with French Public Aquarium Nausicaá at Boulogne-sur-Mer in France. Nausicaá opened in 19th of May and it is already mesmerizing 1000s of visitors.
This week we want to share the beautiful photos we received from their staff.
Credit goes to Mr. Philippe Turpin who took these amazing photographs.
Birth and life of the big tank-P-Turpin
This huge tank offers a plunge into the sea around the island of Malpelo, off the coast of Colombia. From surface to depth, biodiversity is amazingly rich. Hidden in the corals near the surface or in the caves of the abyss, fish find in this natural refuge a true paradise.
The grand spectacle of the largest aquarium in Europe unfolds a through a picture window worthy of the largest cinema screens. This window on the mysterious world of the ocean has traveled more than 2,000 km from Italy where it was built. Weighing 54 tons, and more than 5 m high and 20 m long, this bay in one piece is a technical and scientific feat.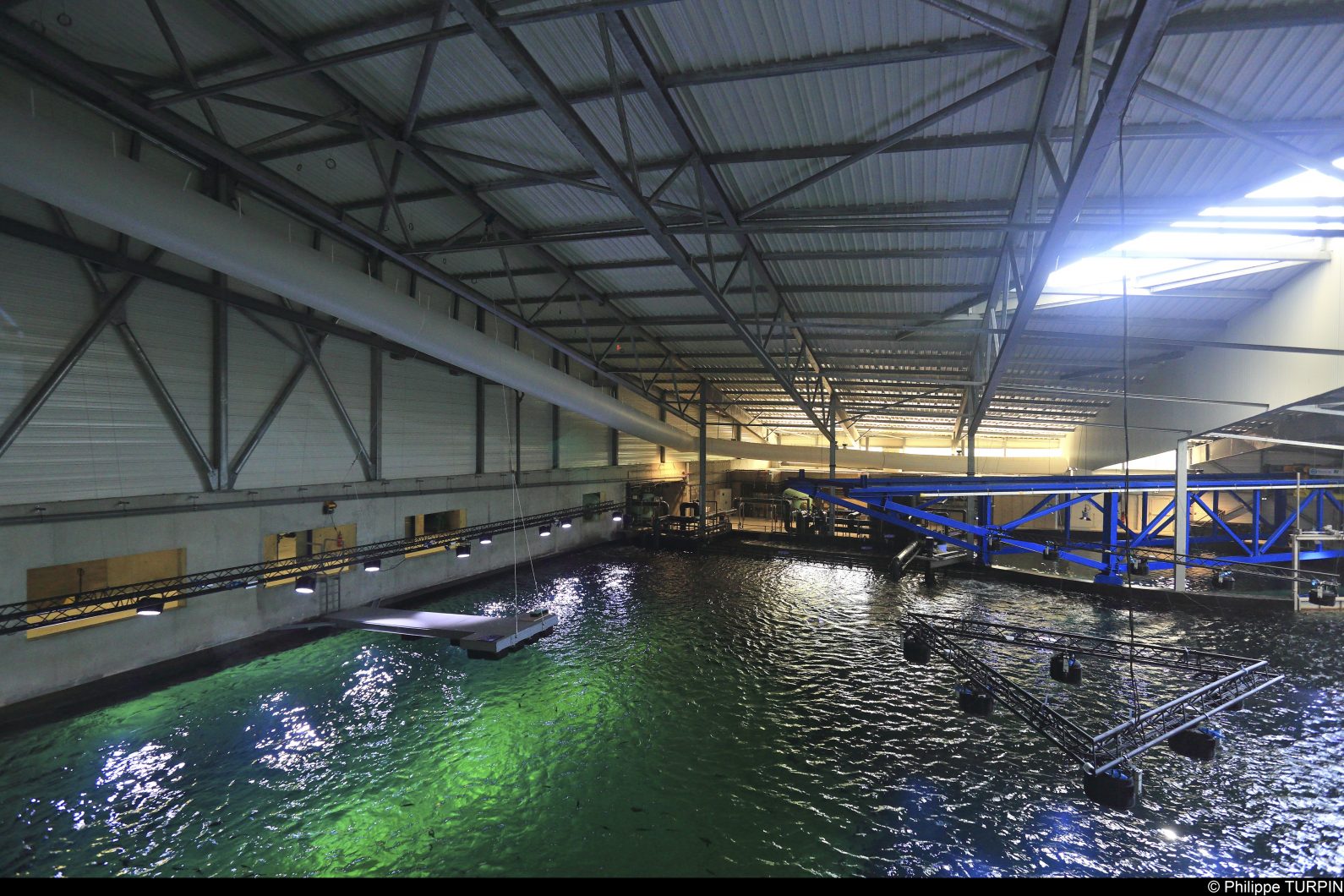 Through an immense bay, visitors immerse in the blue of the high seas.
It is possible to get closer to native species like the manta ray or the hammerhead shark.
The fauna visible through the large bay evoke the underwater world that humans do not often have the chance to discover so closely.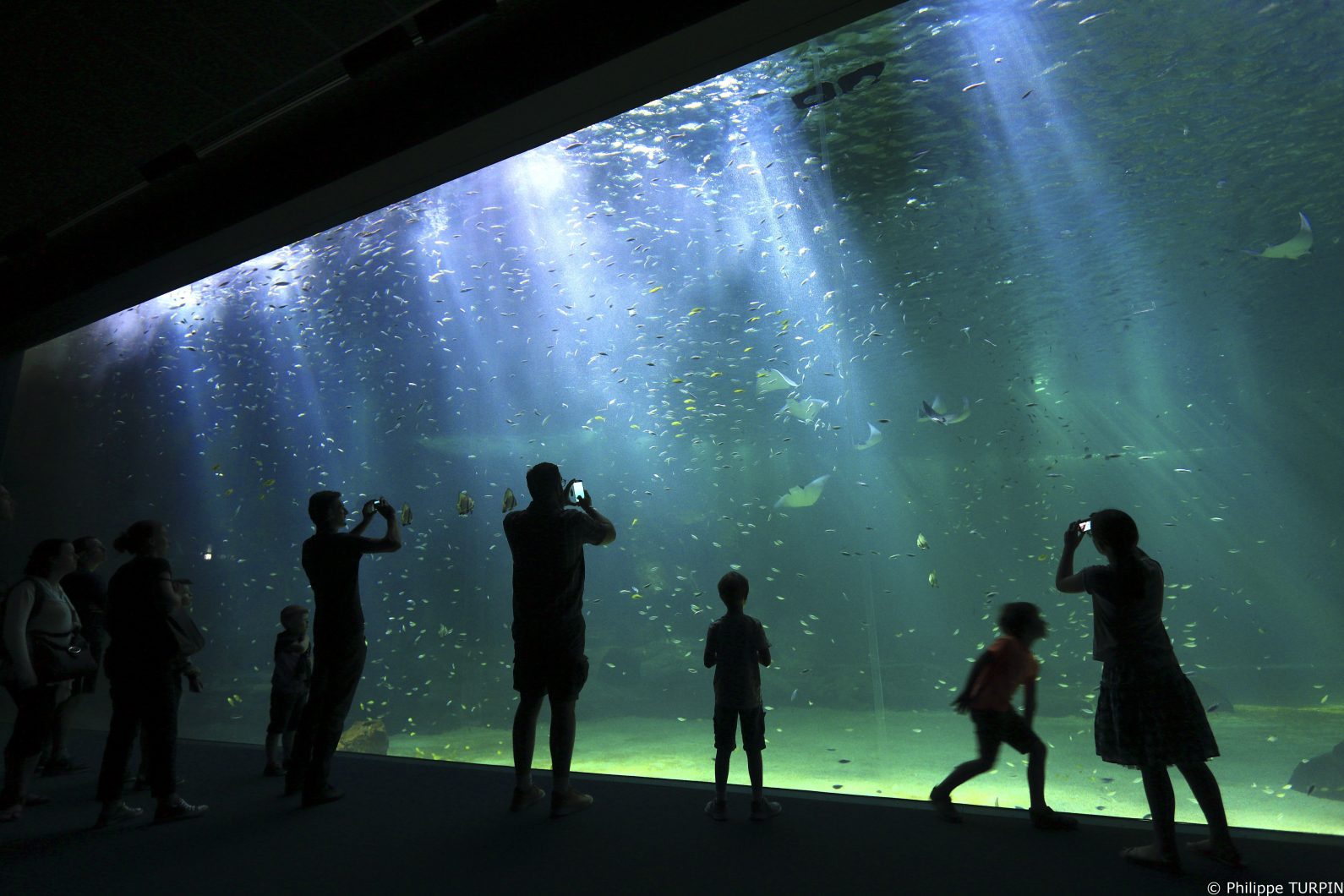 Lights above big tank-P-Turpin
Orphek LED Lighting Solutions
A wide range of organisms kept in public aquaria comes from different types of habitat and different geographic zones.
Our solutions only help Public Aquariums to create a more natural, more easy-to-adapt and healthier environment to any kind of installation and animals, but also help Public Aquariums to explore the beauty that a proper atmosphere can bring to the exhibition.
Understanding each peculiarity of these habitats, ORPHEK LED LIGHTING helps Public Aquariums to make the correct choice of lightening, installation, and spectrum that will make all the difference for both visitors and species.
The Challenge
The challenge of this project was not only to bring a natural and healthy environment to the inhabitants of the aquarium but also to provide enough light penetration and spread.
Orphek is the only company today that can provide today the perfect combination of spectrum and penetration to deep aquariums such as this one!
The following picture shows the layout chosen by the engineers. It looks amazing and incredibly neat!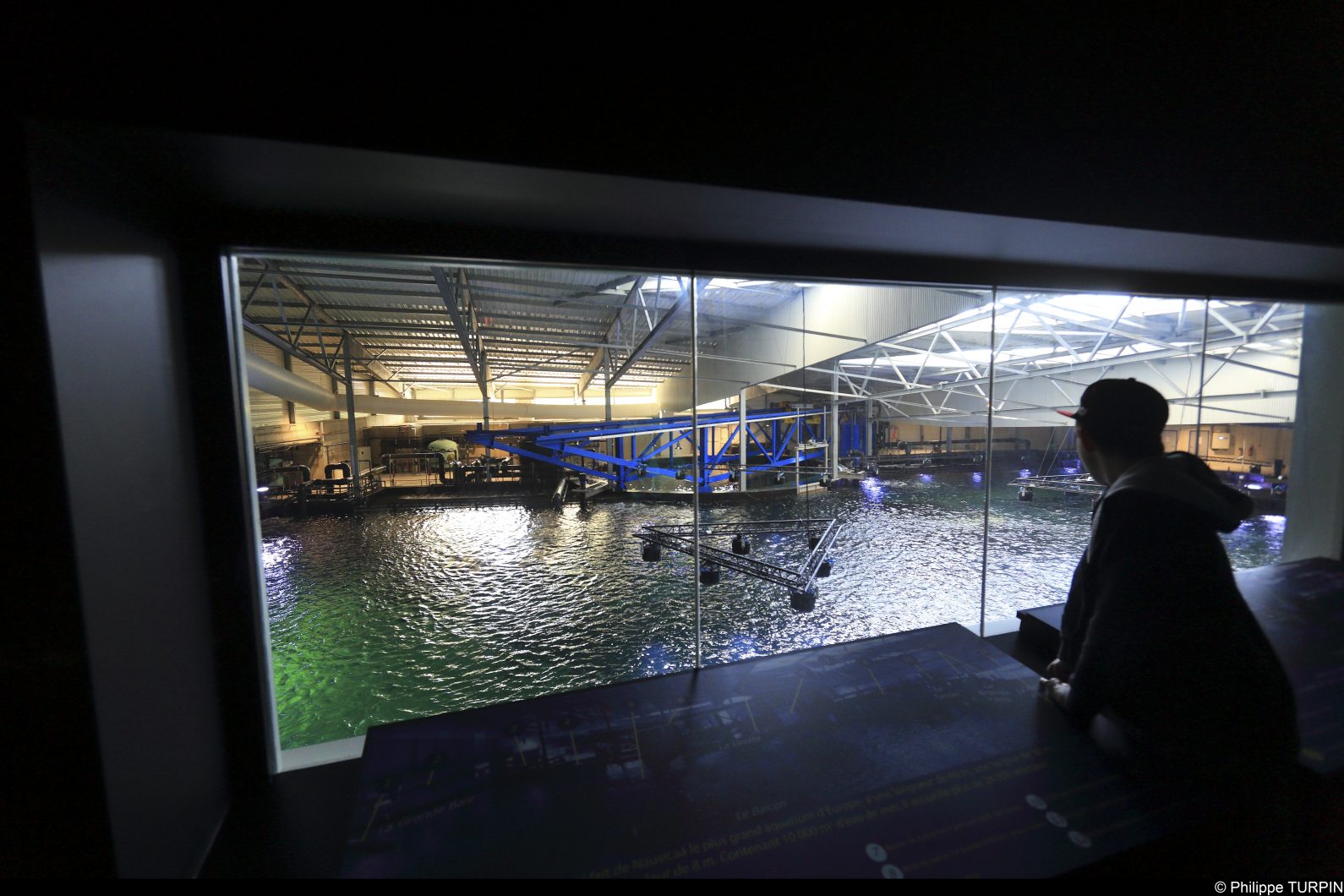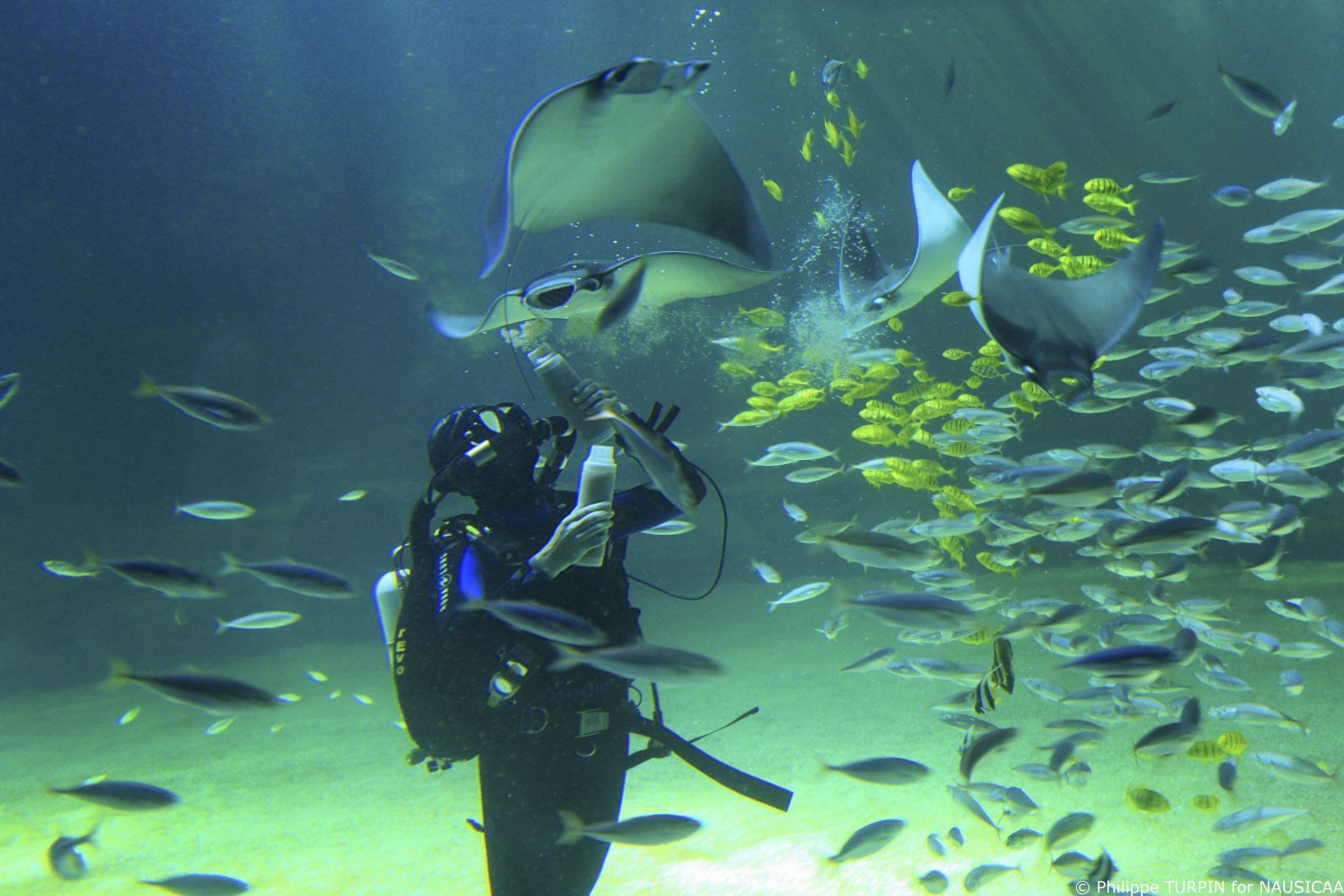 In the following pictures Phillipe has explored the grandiose of these amazing animals who are the stars of this venue at feeding time: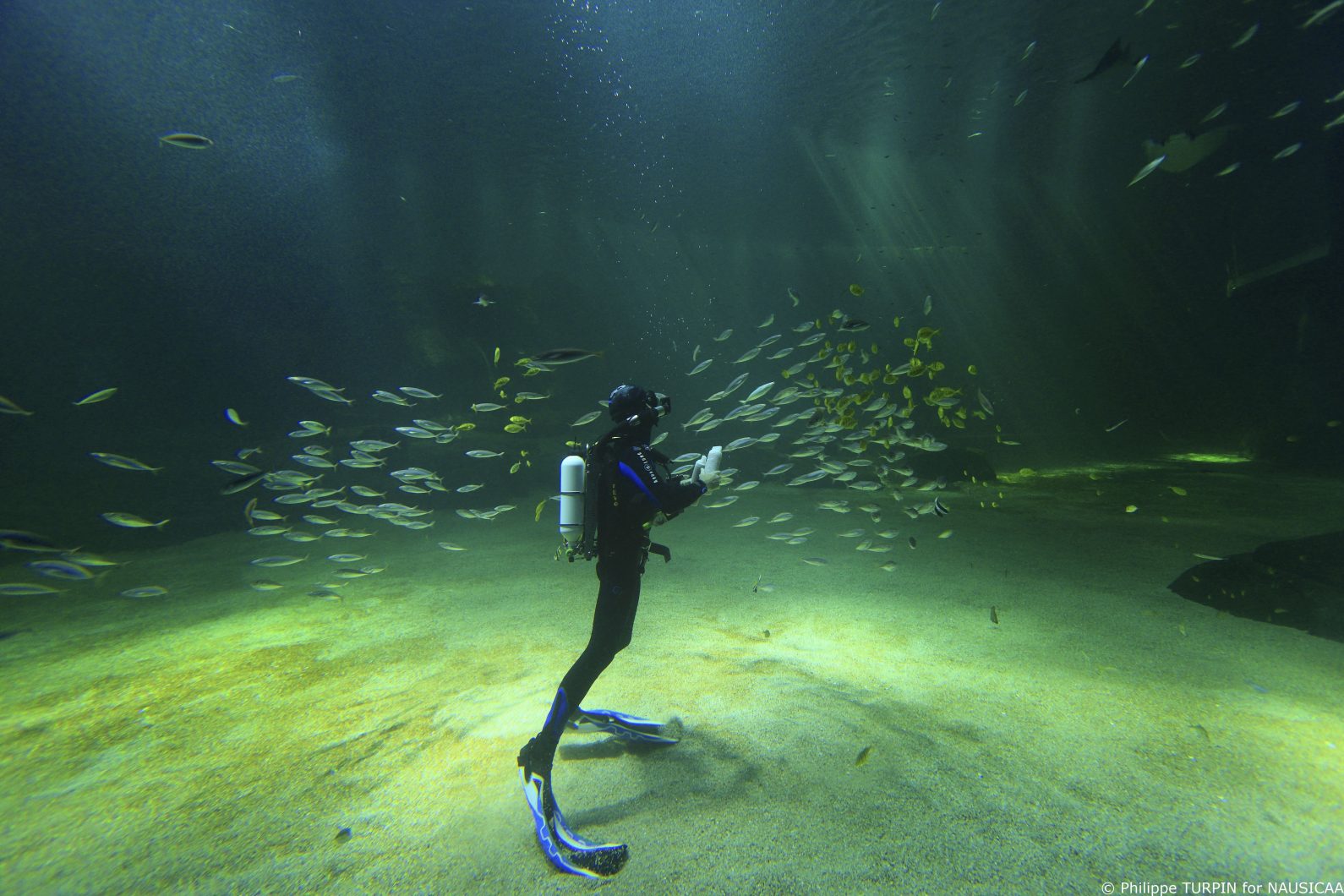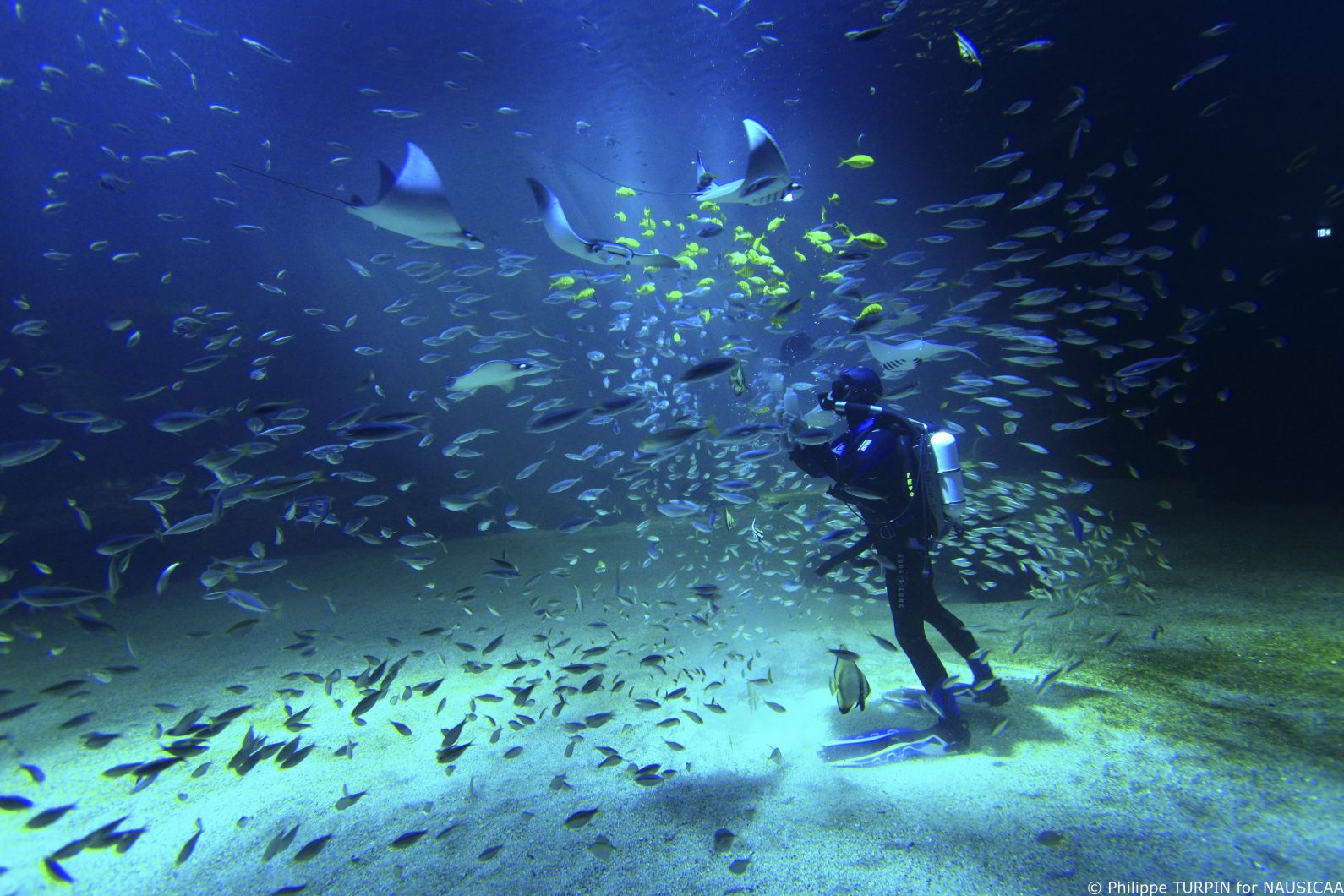 Here you will find more tanks lighted by our Orphek LED Aquarium solutions: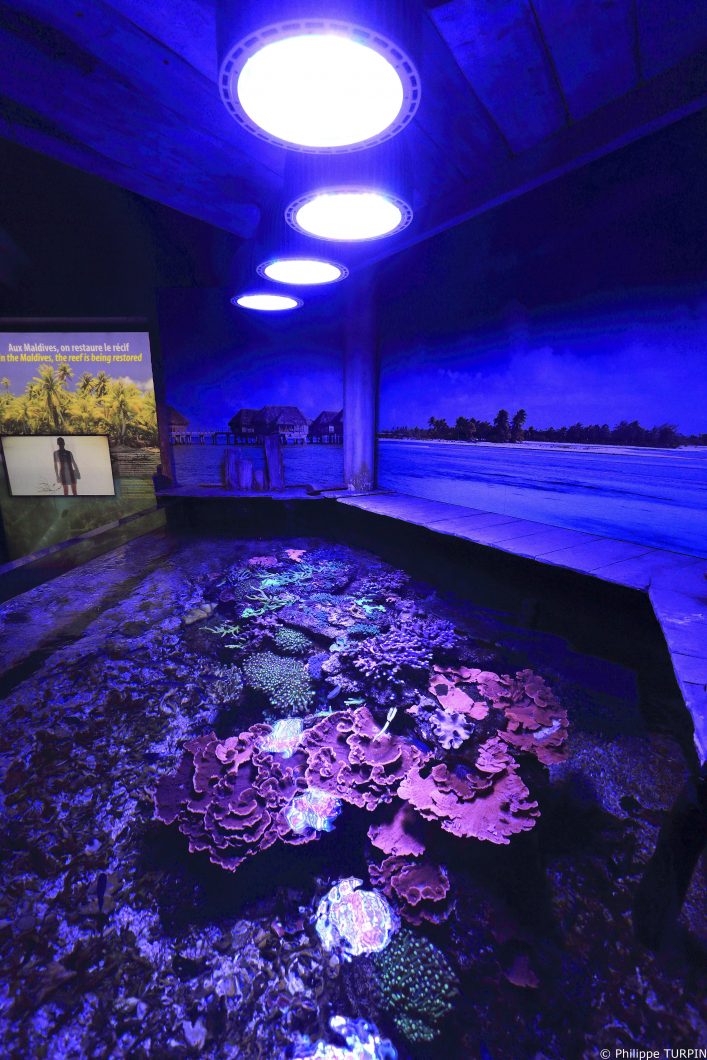 Last but not least, the jellyfish! Orphek is known for its jellyfish mode and for developing solutions to enhance their beauty!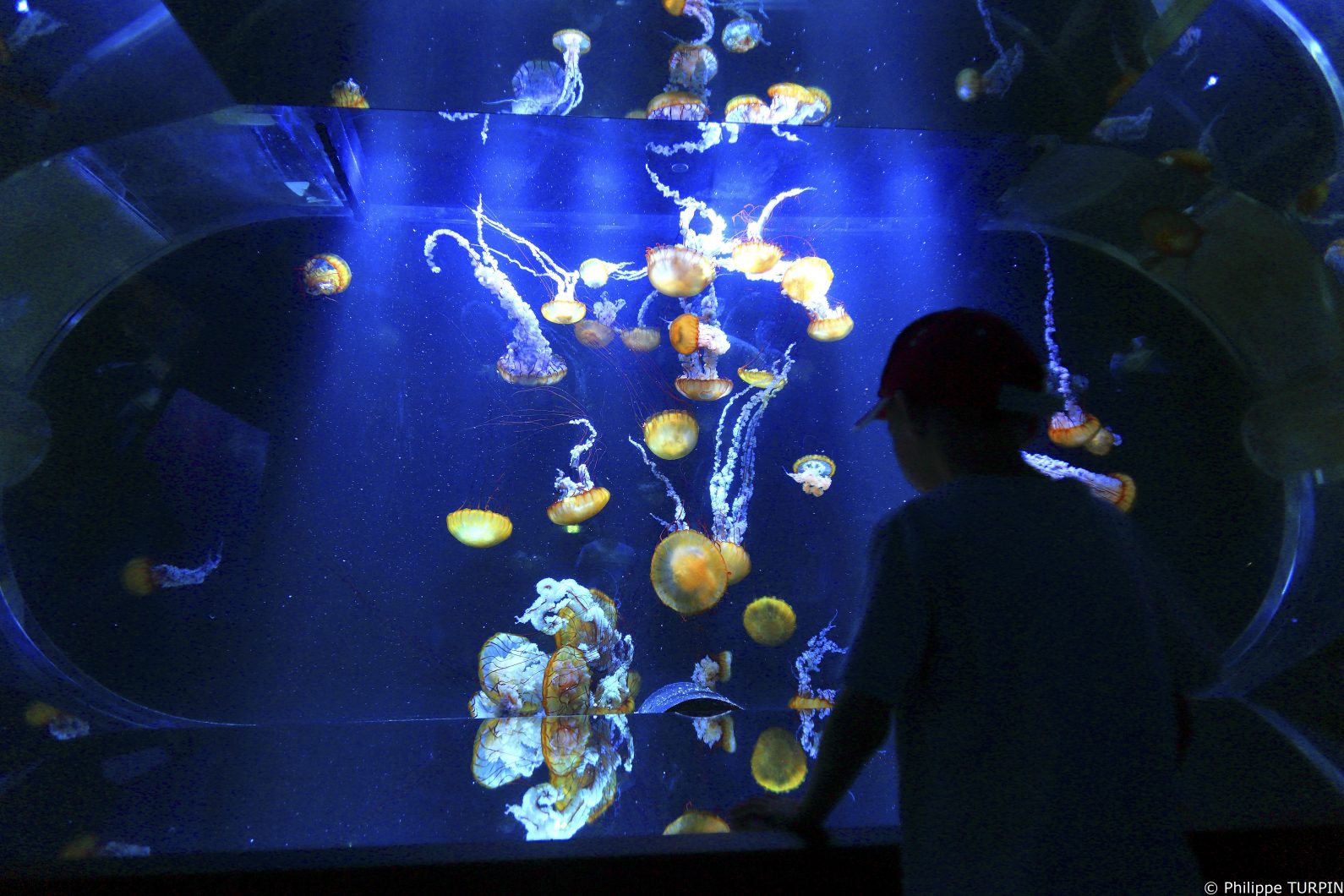 We would like this opportunity to thank the Nausicaá team for trusting our expertise and for sending us these amazing pictures.
We hope you all enjoyed!!
---
To read more about out project with Public Aquariums
---
If you are also from France or any country around the globe and you are also wishing to purchase or upgrade your Orphek units and:
Improve the quality of life of your corals and marine species
Install a neat and easy to clean fixture
Own not only a conceptual design LED light solution, but a true color & growth technology
We will be very happy to find the best Orphek LED Lights for your tank.
Also if you wish to know more details about our Atlantik V4 unit, email us to contact@orphek.com and we will help get you started! You can also reach us by filling our form
---
One of the greatest pleasures of our company is the fact that Orphek staff is in close contact with its clients. That gives us the opportunity to follow and share the development of our client's corals over the years. It is also great to receive their feedback on our products and service.
We would like to invite you to browse our website and participate with your Orphek experience.
Let us know about your tank and share it with many other hobbyists!
Sharing is very easy! All you have to do is to send us the basic information about your tank, usually starting from the beginning (when you started your tank), what are you running in the tank, the living creatures you have in your tank and of course pictures of the tank and of your corals. We also would like to have pictures of our lights above the tank 😉
Please send to contact@orphek.com
We really hope you will find some time to send us your info so we can publish right away!
Thank you in advance,
ORPHEK TEAM