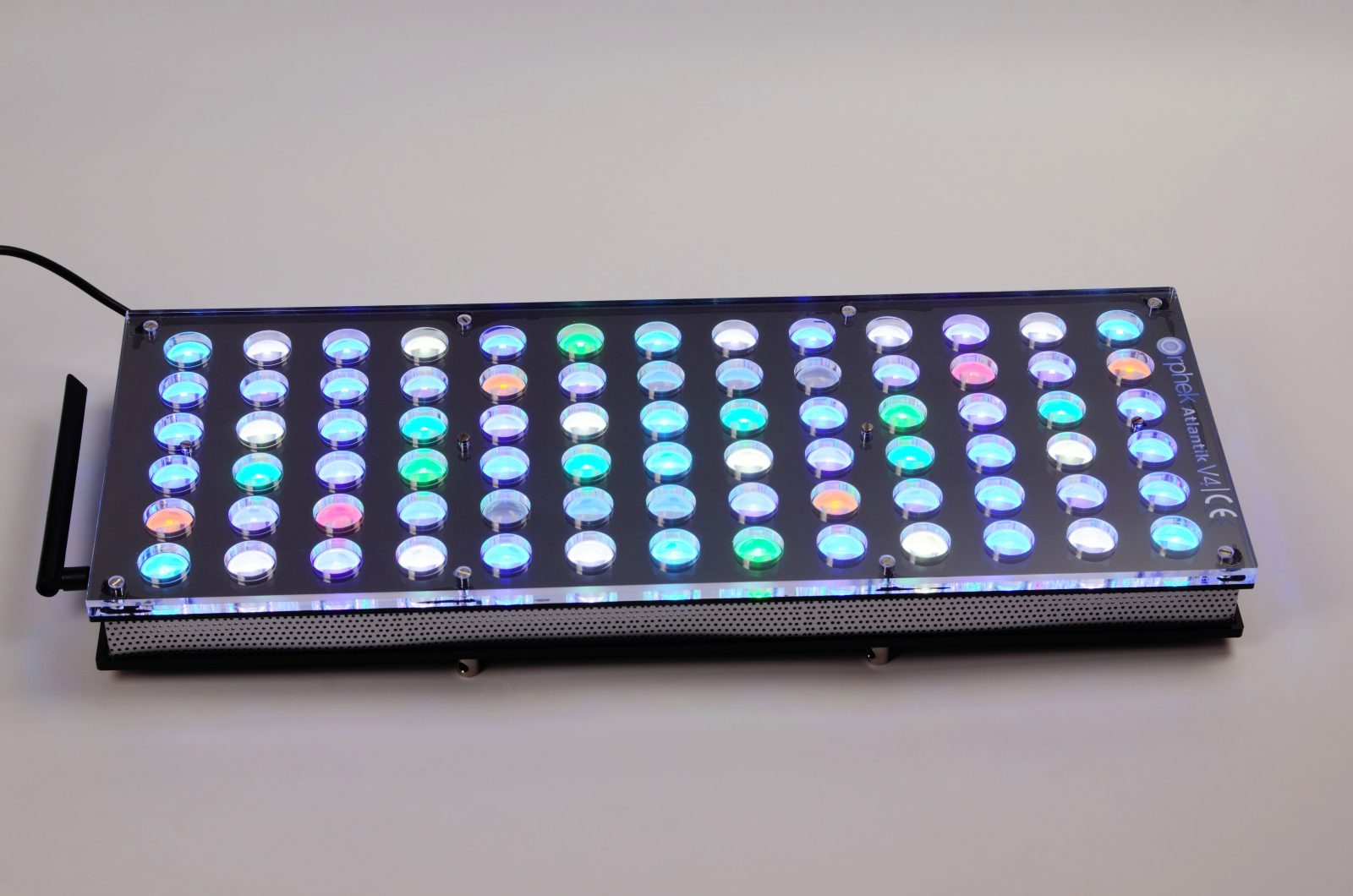 It has been quite a week here at Orphek!
As soon as we launched our newest version of our Atlantik series – The new Atlantik V4 (IoT) we are receiving emails of congratulations, upgrading requests, price quotations and social media highlights.
We would like to thank personally Mr. Ronny Schöpke from Salzwasserwelten.de for the extensive coverage of our project, including this great interview with our CEO, Interview with Orphek, where you will find all the explanation about our most advanced spectrum ever developed.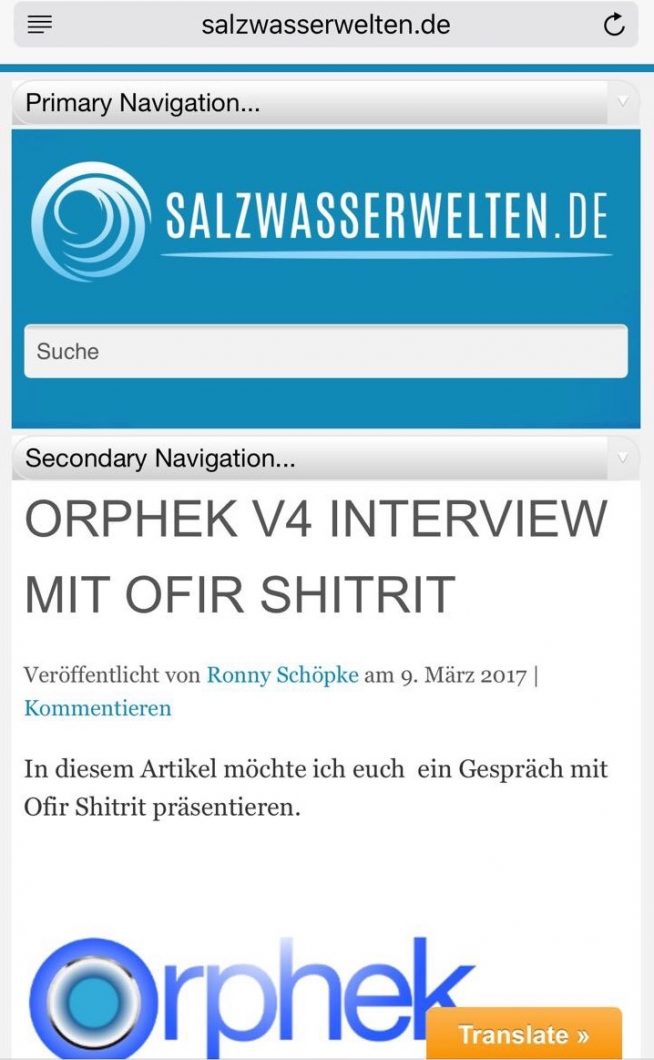 Also we would like to thank Leonard Ho from advancedaquarist.com also highlighting our new spectrum – Orphek introduces new Atlantik V4 with novel spectrum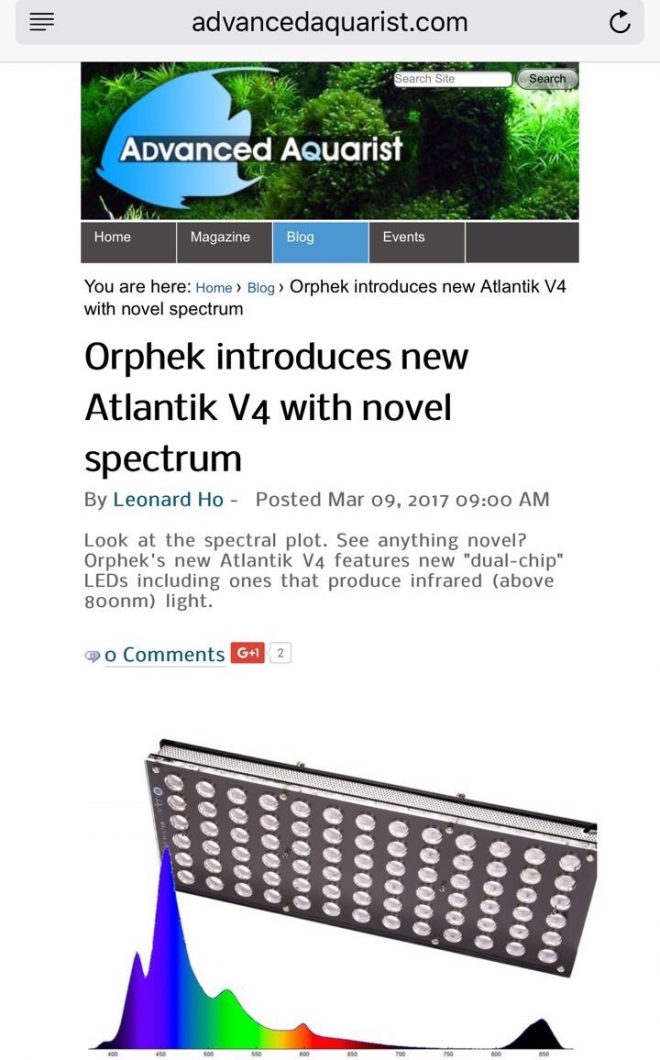 and reef2reef.com for bringing our product page to their site – Introducing the Atlantik V4 Reef Aquarium LED light!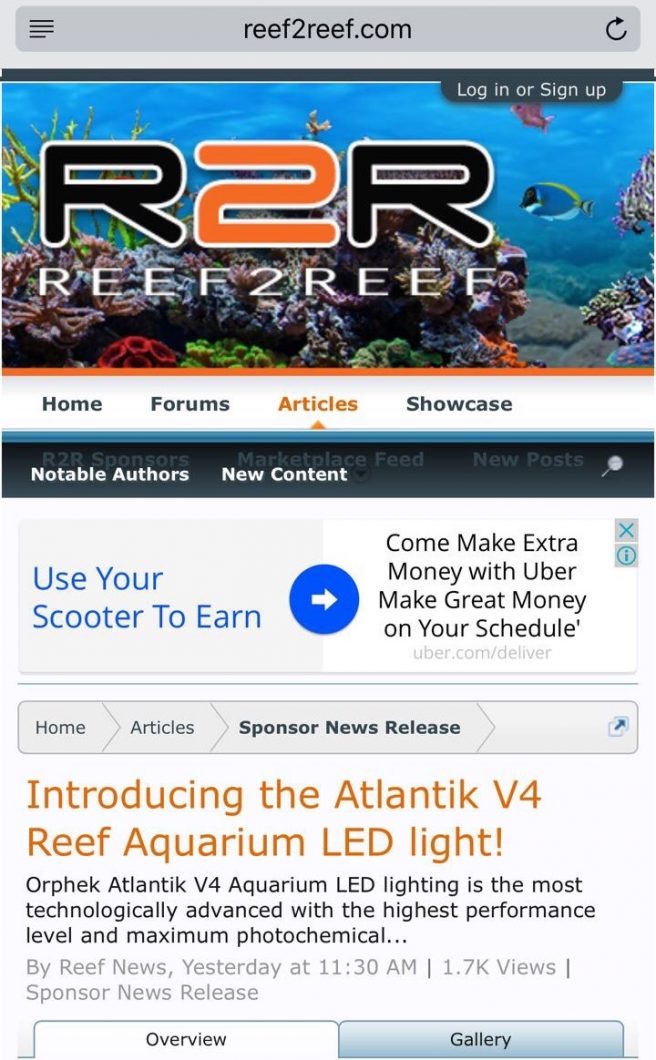 Last but not least, Jake Adams from reefbuilders.com – who has been covering Orphek launches for quite a while now. We would like to thank you for your input- Orphek Announces Broader Spectrum Atlantik V4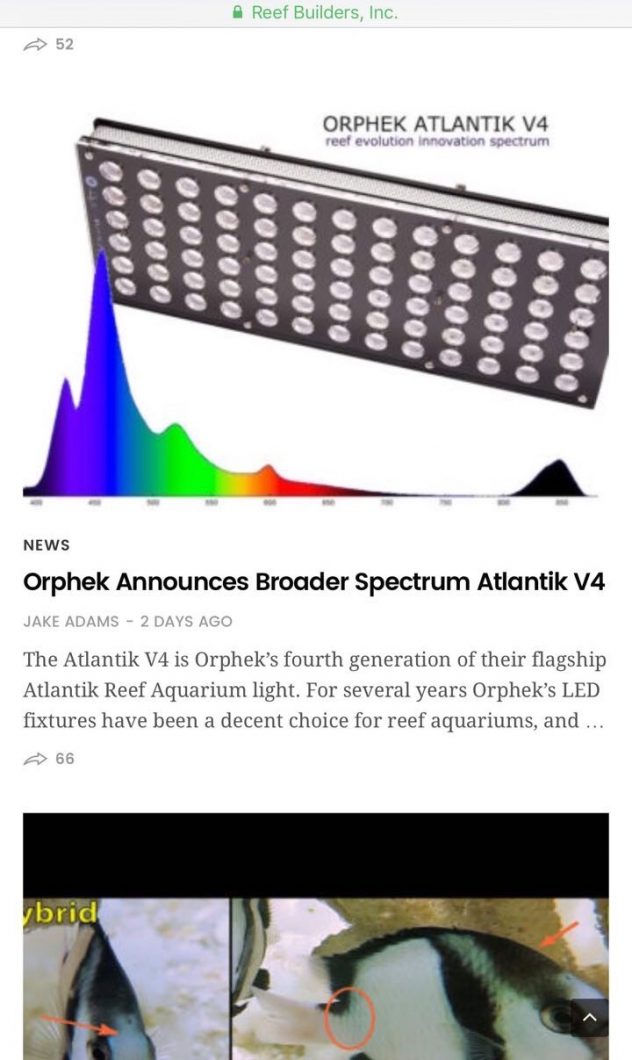 Clients are beginning to receive their units and installing above their beautiful tanks. We are collecting photos and reviews soon to be published and share with you!
If you are in any country around the globe wishing to:
Improve the quality of life of your corals and marine species
Install a neat and easy to clean fixture
Own not only a conceptual design LED light solution, but a true color & growth technology
We will be very happy to find the best Orphek LED Lights for your tank.
Also if you wish to know more details about our new Atlantik V4 unit, its technological advanced IoT systems, Apps and new spectrum Email us to  contact@orphek.com and we will give you all the info you need and help get you started!
You can also reach us by filling our form.
More links about our Atlantik V4:
Orphek Spectrum – Dr. Schubert