German Store Displays Beautiful Coral Atlantik V4 LED Lighting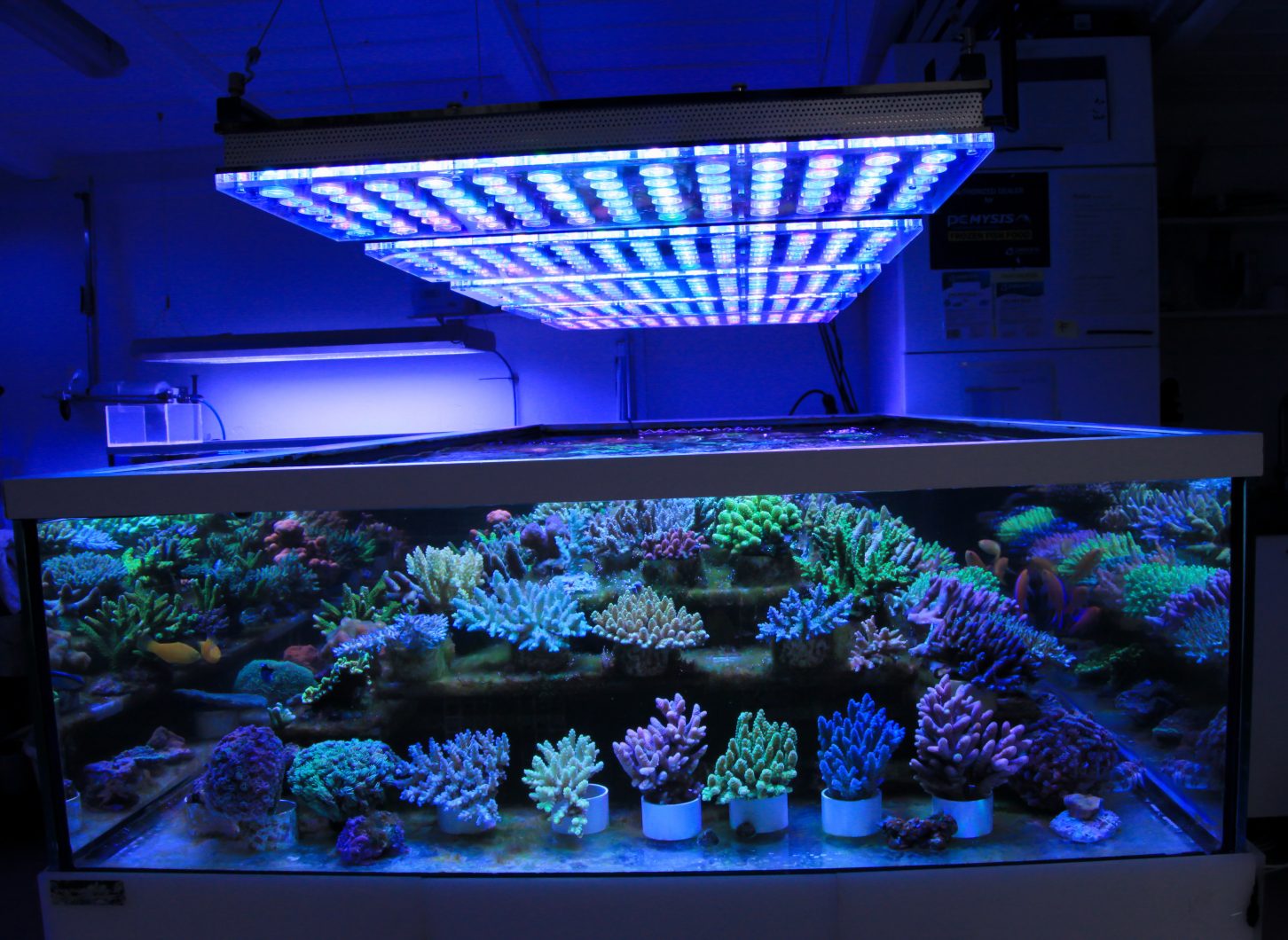 Over the years Orphek has established a long lasting presence in Europe.
Today we would like to share great pictures of our client Wolfgang Kammermeijer, importer/retailer of corals from Australia and Fiji at Korallentraum store, Regensburg – Germany.
Wolfgang is selling beautiful SPS offsprings and frags, LPS (all MAC certified) and many other products for salted water tanks.
We were very happy to receive the pictures of his corals with beautiful enhanced colors under our lights.
He had been using our Atlantik V3 Plus LED Lighting for a while and recently he has upgraded his tank with five of our newest launch – the Atlantik V4 LED Lighting.
With the Atlantik V4 above the coral display at the store, corals are receiving not only the benefits of our newest spectrum, but they are looking much more natural and healthier.
Orphek Atlantik V4 LED Lighting also offers the highest economy efficiency (euro per watt) with the highest PAR, infrared exclusive spectrum and widest cover (light spread) today in the market, so to coral shops and farms it also represent a difference in the costs and profits of their businesses.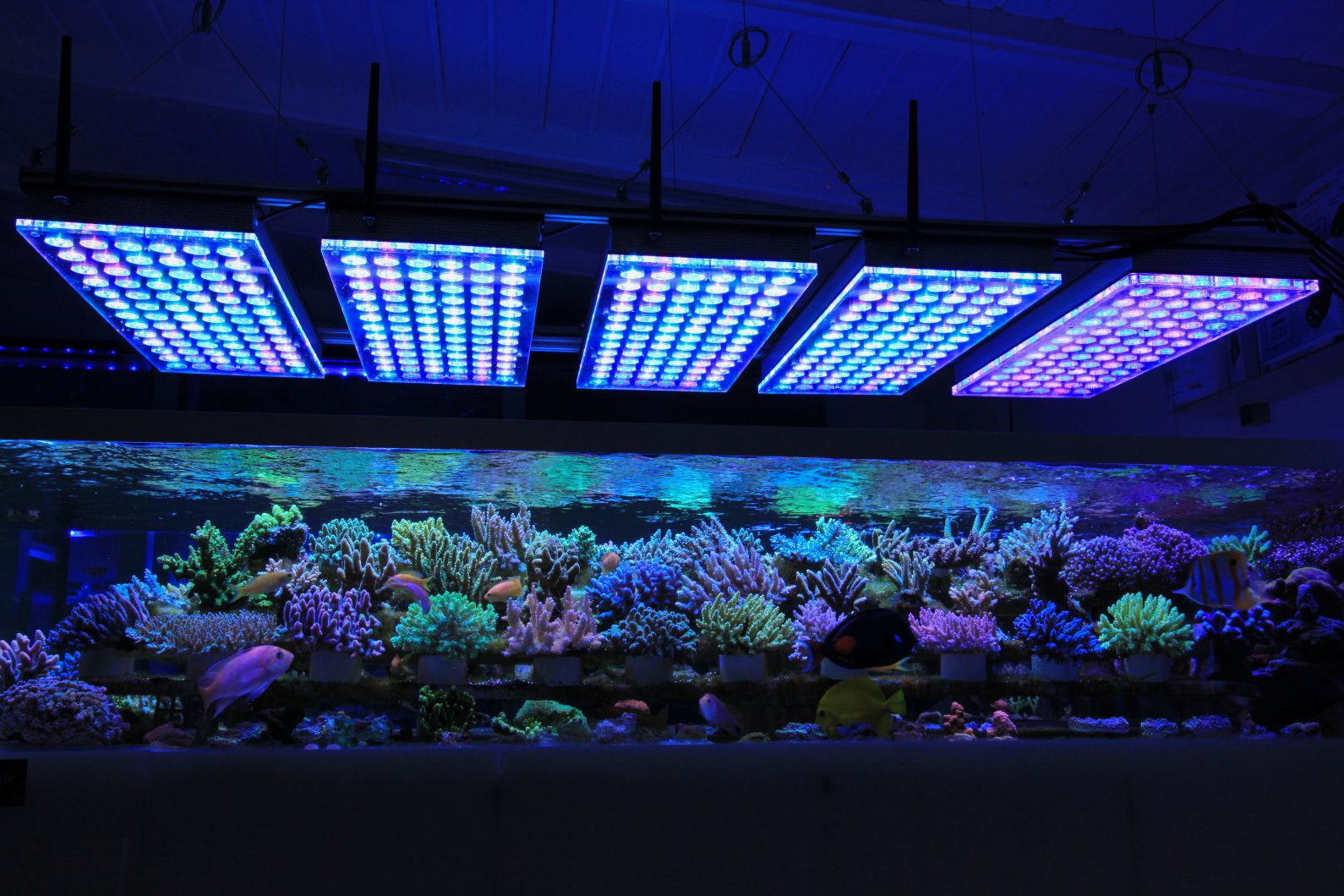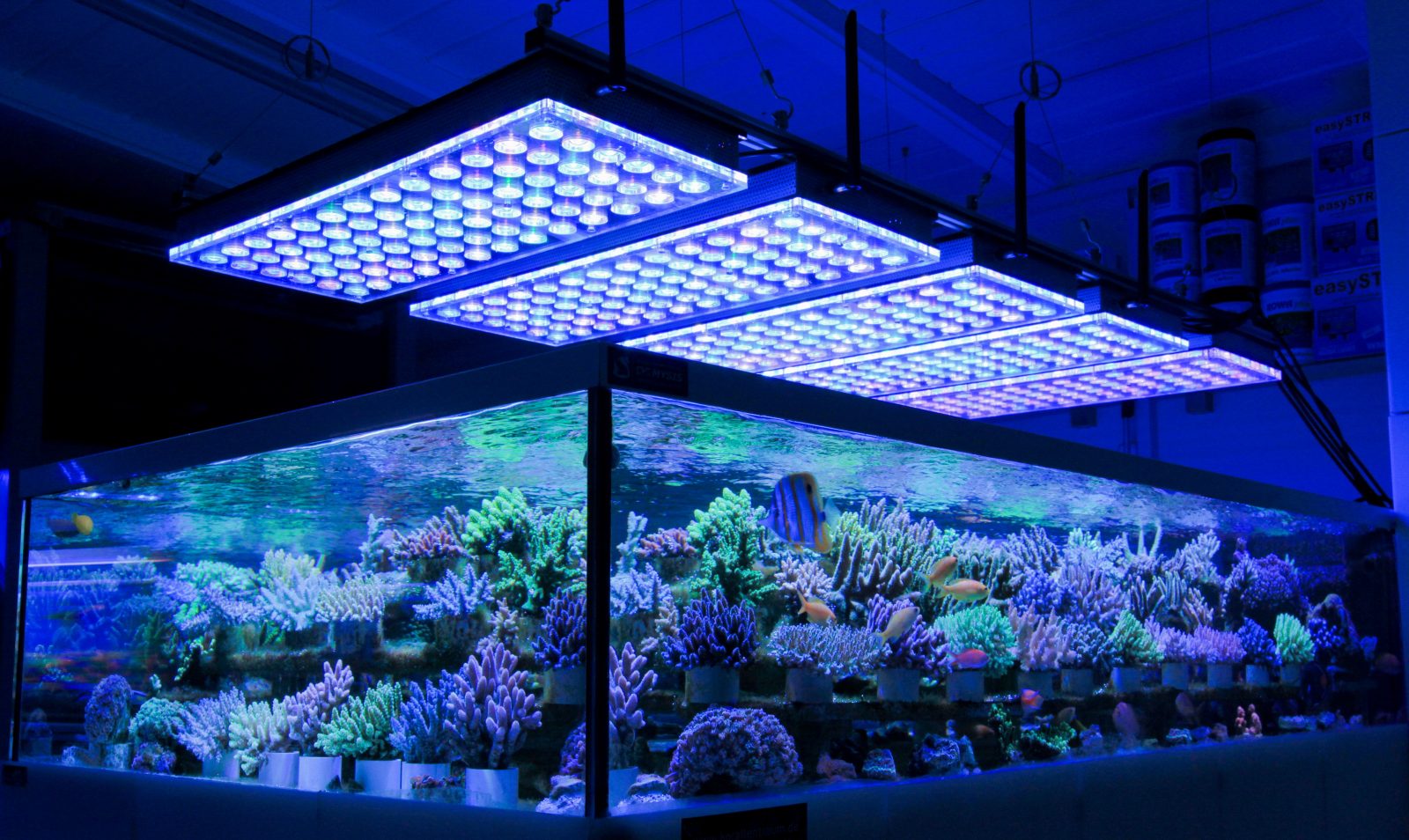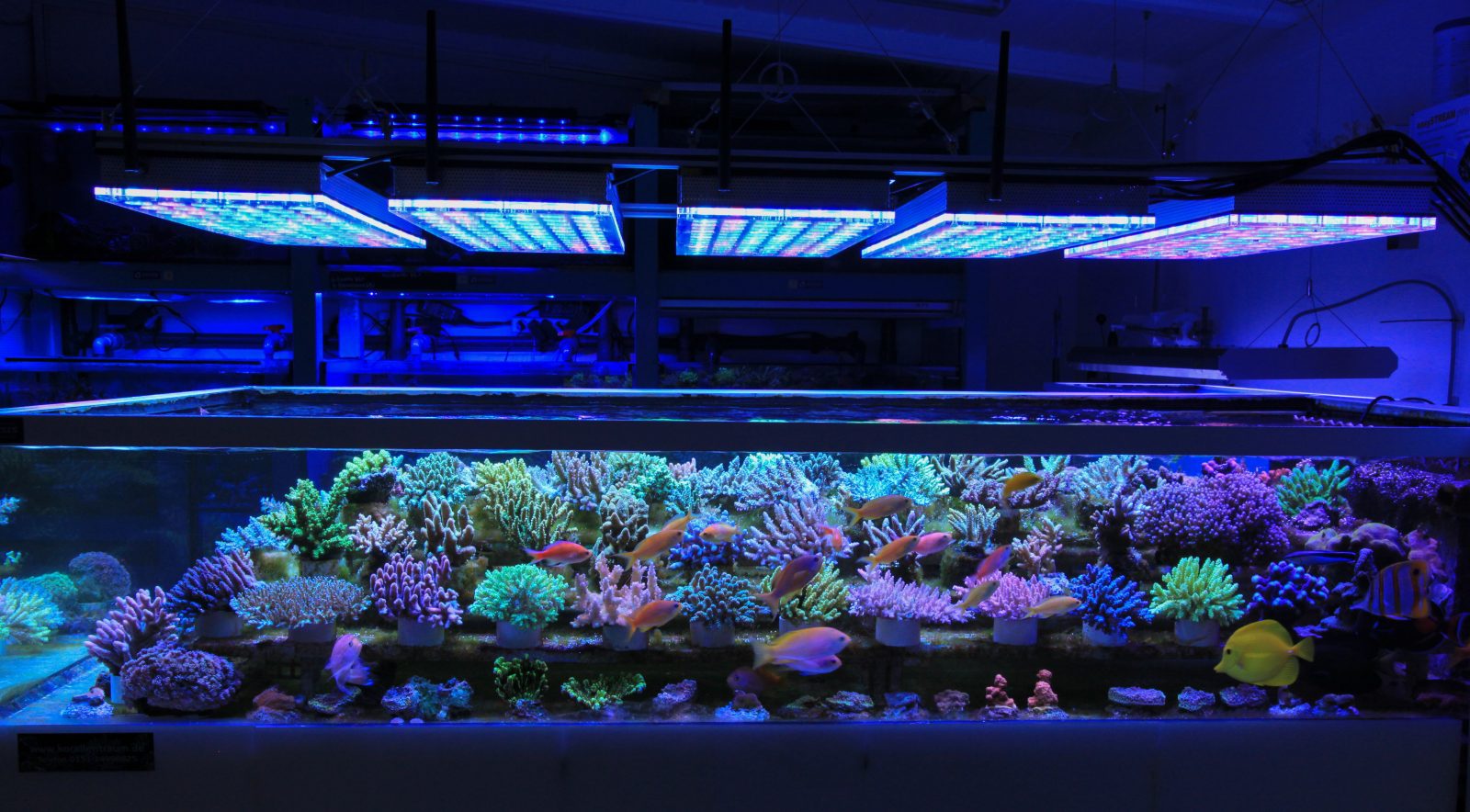 (Pictures received from client)
(pictures taken from Korallentraum.de facebook page)
---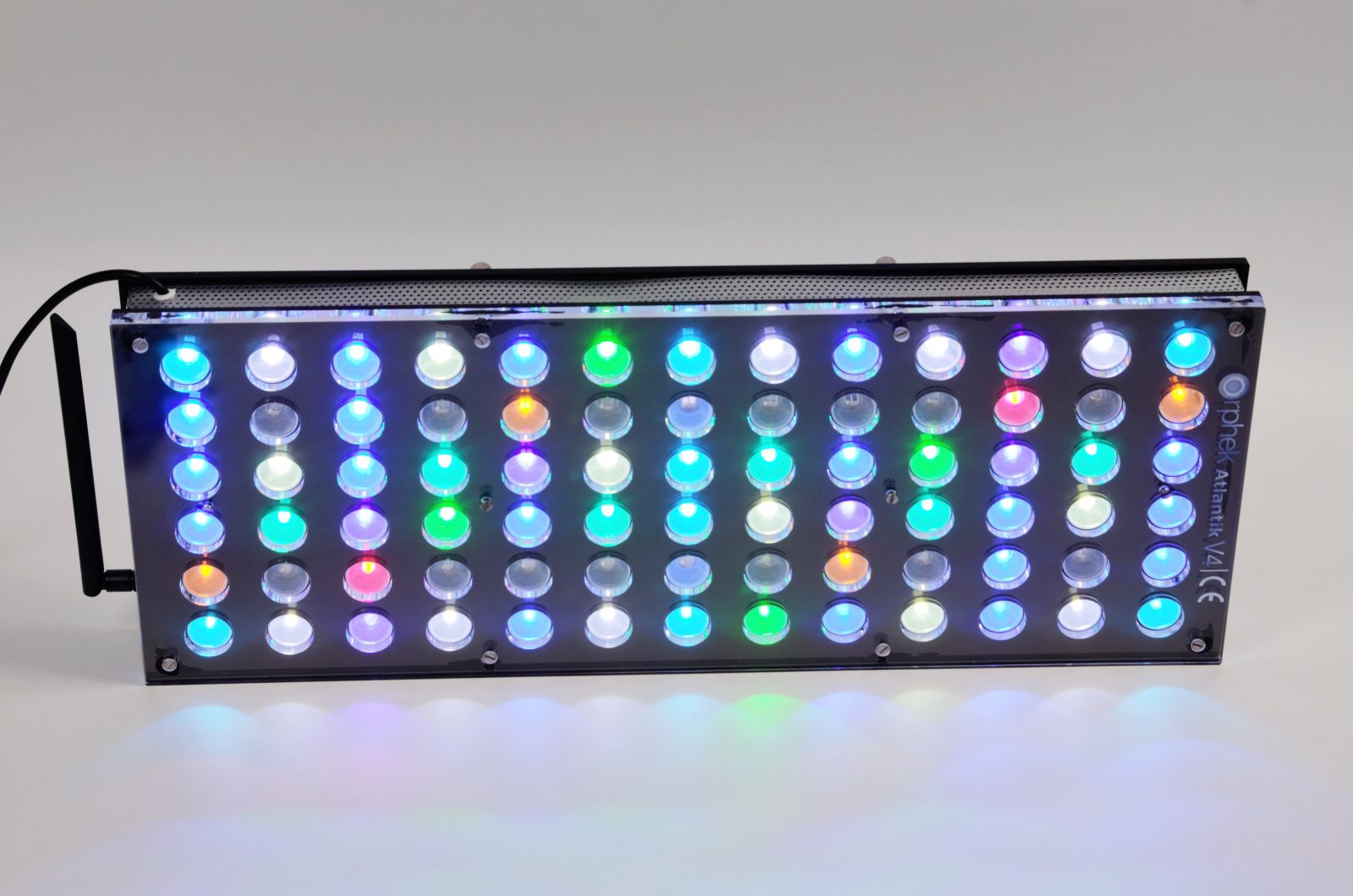 Why the New ATLANTIK V4 LED Lighting is the best product Orphek has produced today?
16 new types of custom made dual core LEDs in the nanometer range from 380nm to 850nm.
Renders most natural appearance to the tank form 10K to 50K
Provides enough RED and IR LEDs needed
Contains Full dimming capacity in all channels, 0-100% with progressive dimming.
Provides IoT technology & Free apps available (App Store & Google play)
Gives the ability to control and program 200+ individual units!
What else Orphek is offering you that others are not?
A LED light that is made of full body acrylic. Our light is not only solid and durable, but also beautiful to display.
A LED light that has a length of 24.21" (615mm), a width of 9.37" (238mm) and a height of 2.11" (53.6mm).
A LED light that comes not with any driver, but with Mean Well driver (model HLG-240H-48A) – we give you what the market has best to offer!
A LED light that comes with a customized plug for your region.
A LED light that comes with a hanging kit with no extra costs.
---
SPECTRUM & EFFICIENCY
Highest PAR/PUR per watt.
Highest Spectrum output.
High efficiency power supply.
CHECK WHAT COMES WITH YOUR LIGHT! (INCLUDED)
Power cord with waterproof connector
Stainless steel hanging kit
Driver
Mean well Fan-less IP65 power supply
If you are a private client or a shop also from Europe or any country around the globe and you are also wishing to:
Improve the quality of life of your corals and marine species
Install a neat and easy to clean fixture
Own not only a conceptual design LED light solution, but a true color & growth technology
save money and enrgy still receiving the best the market can offer you today
We will be very happy to find the best Orphek LED Lights for your tank.
Email us to contact@orphek.com and we will help get you started! You can also reach us by filling our form.
If you are a hobbyist purchasing corals we also have an exquisite tool that will help you find the best and healthier corals for your tank when you are at a coral farm or shop:
---
Azurelite blue LED Flashlight
AZURELITE is the coolest Orphek gadget designed specifically for coral night feeding, colors & health checking and illumination. This versatile high performance blue LED multi-functional flashlight will blow your mind! Not only that, it is the ultimate gift for your fellow reefers!
Take Orphek gadget anywhere you go!
Check everything you need to know about this product by clicking on the link: AZURELITE
By the way, we all want to see your tank displayed here in our website!