Orphek brings you exclusive pictures with the new Atlantik V4 spectrum!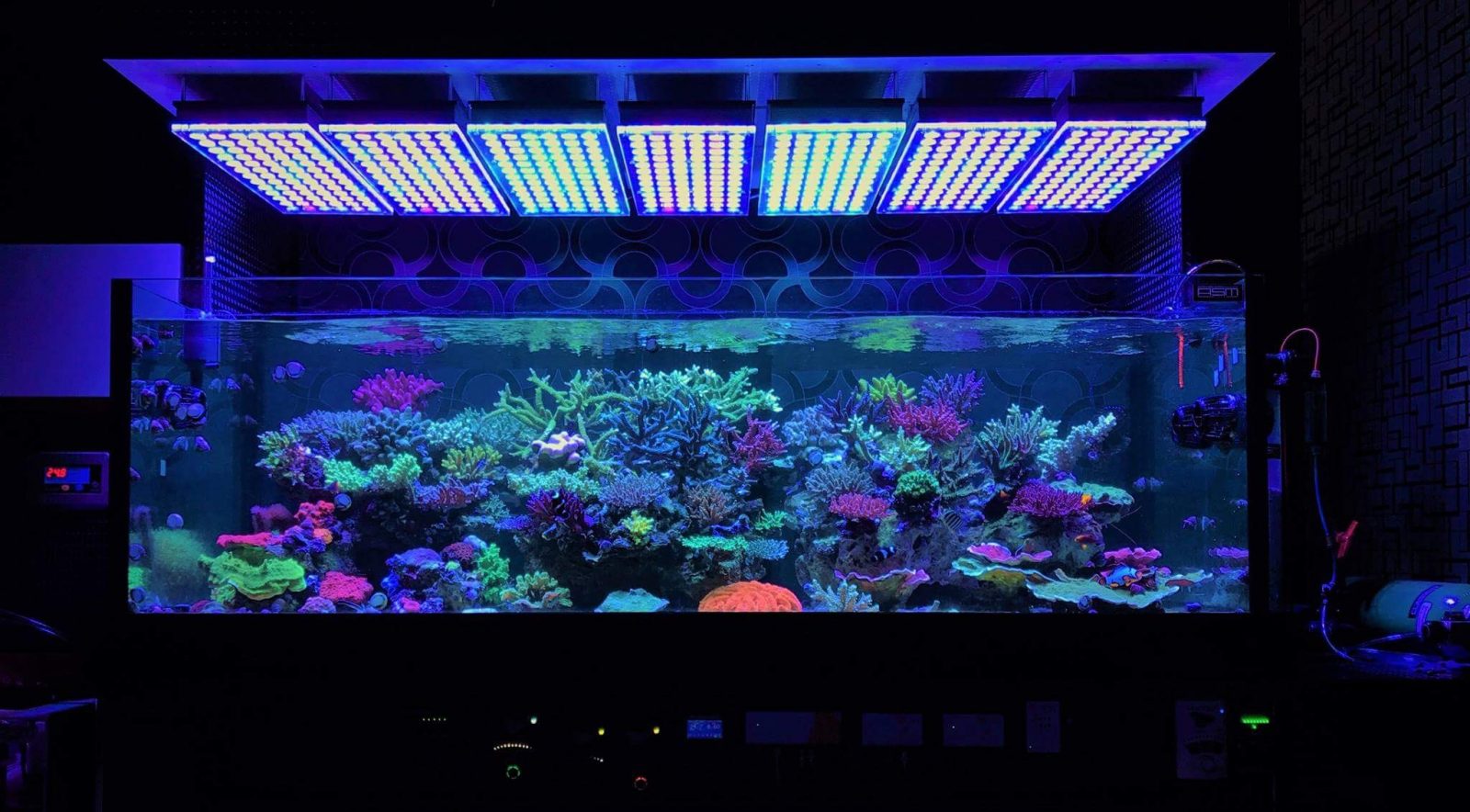 Last April we shared an amazing Japanese 400 gallon reef tank belonging to our friend and client Masahiro Kamya from Pacific-Japan Co.
Our trip to Japan gave us the opportunity to meet him and his adorable wife in person and discuss the upgrade of his tank from our previous Atlantik V3 Plus to our Atlantik V4 LED reef lights.
Masahiro started with V2 Orphek lights and has been upgrading since.
If you click HERE you will find the beautiful photos and video that we have already displayed earlier this year.
Today we are happy to share updated photos of his corals that are not only growing insanely, but also looking very healthy and colorful.
Our new spectrum is also giving a more natural look to the tank.
He has moved some corals around due to growth and also has changed a bit the lights layout. We believe now it looks really neat 😉
You will see here a series of pictures using different channels for different color results.
Masa was also super kind to send us beautiful pictures of our lights, proving once again that Japanese people are indeed super cool!
Domo Arigato Gozaimatsu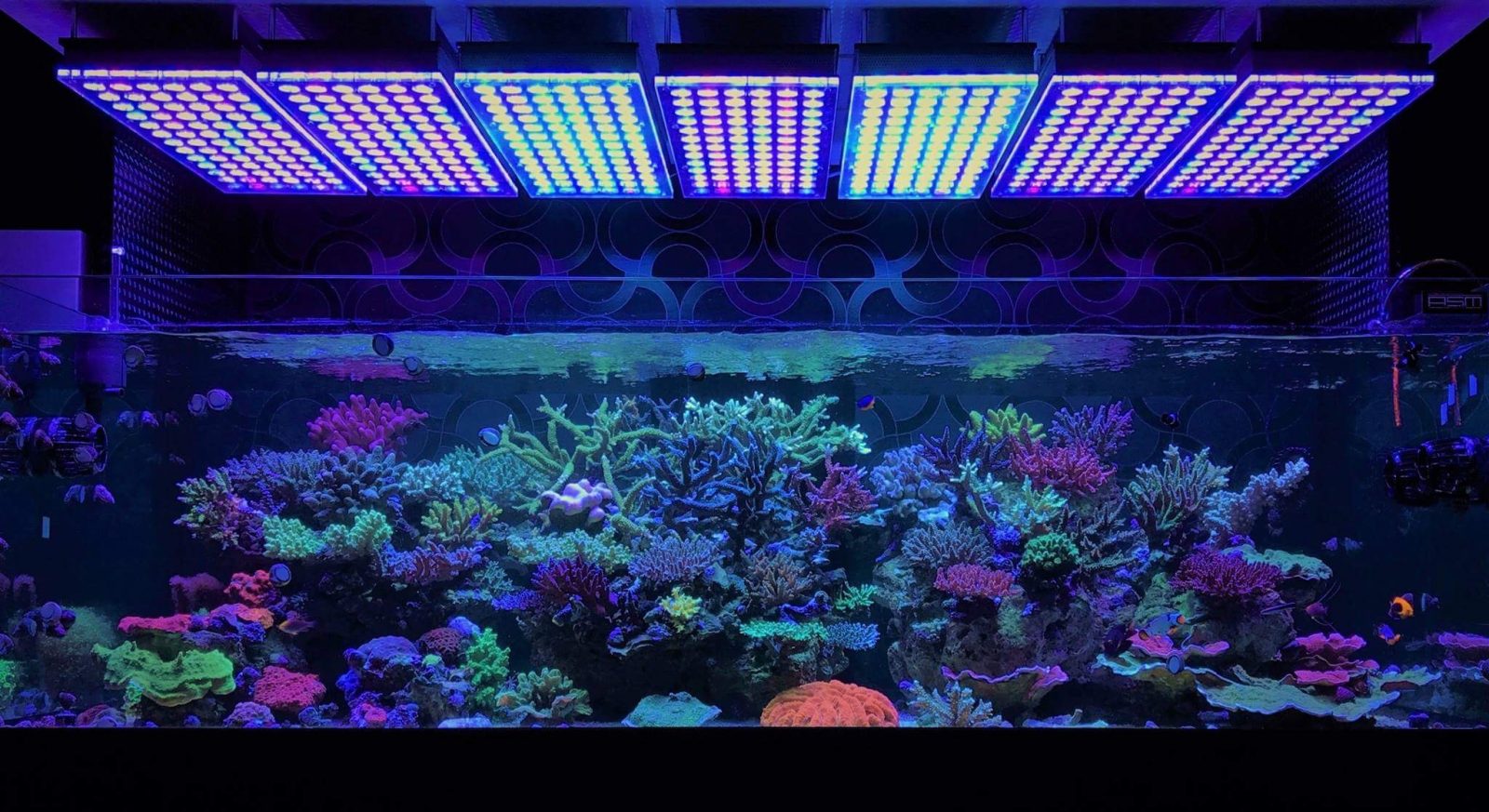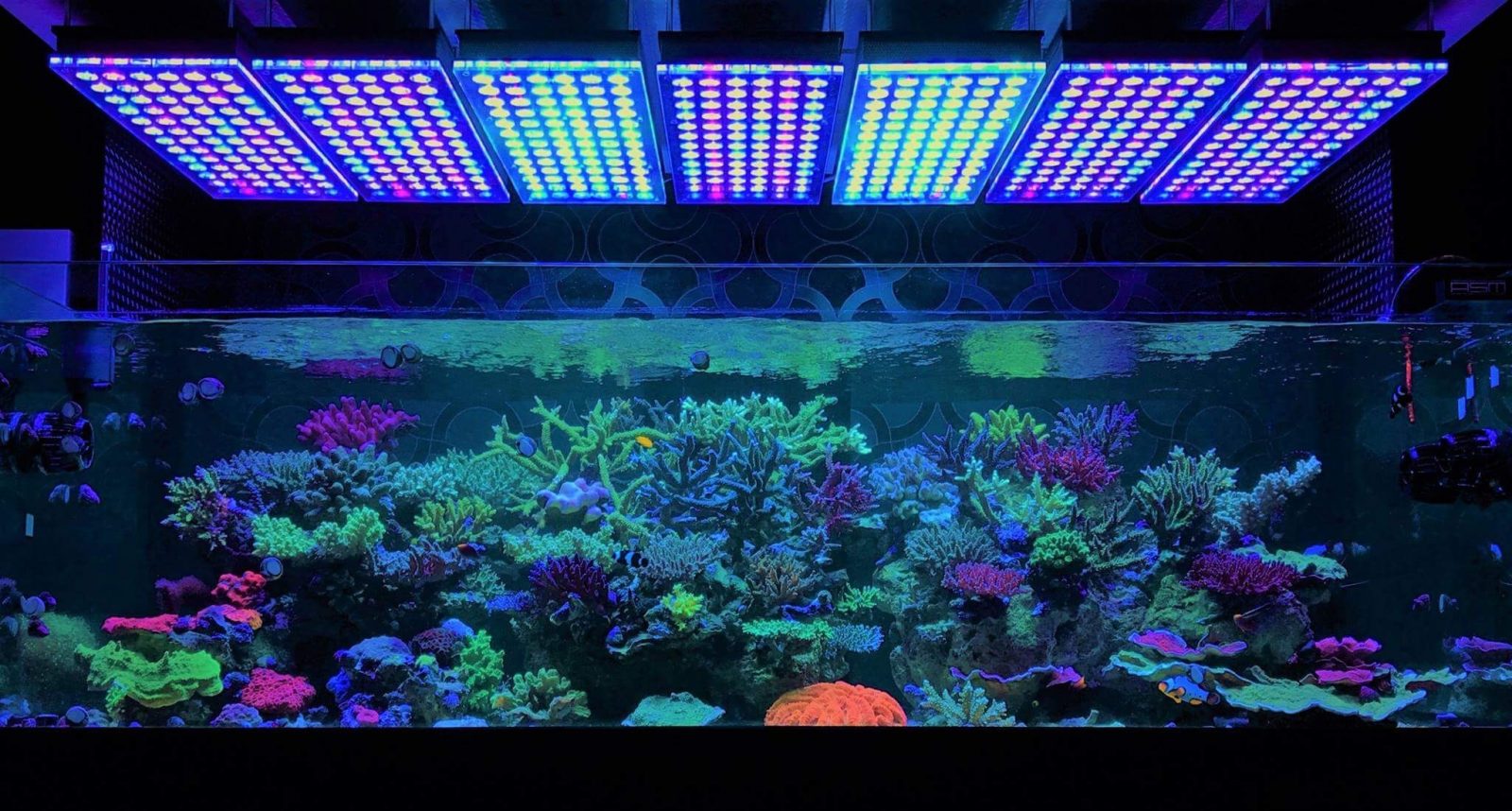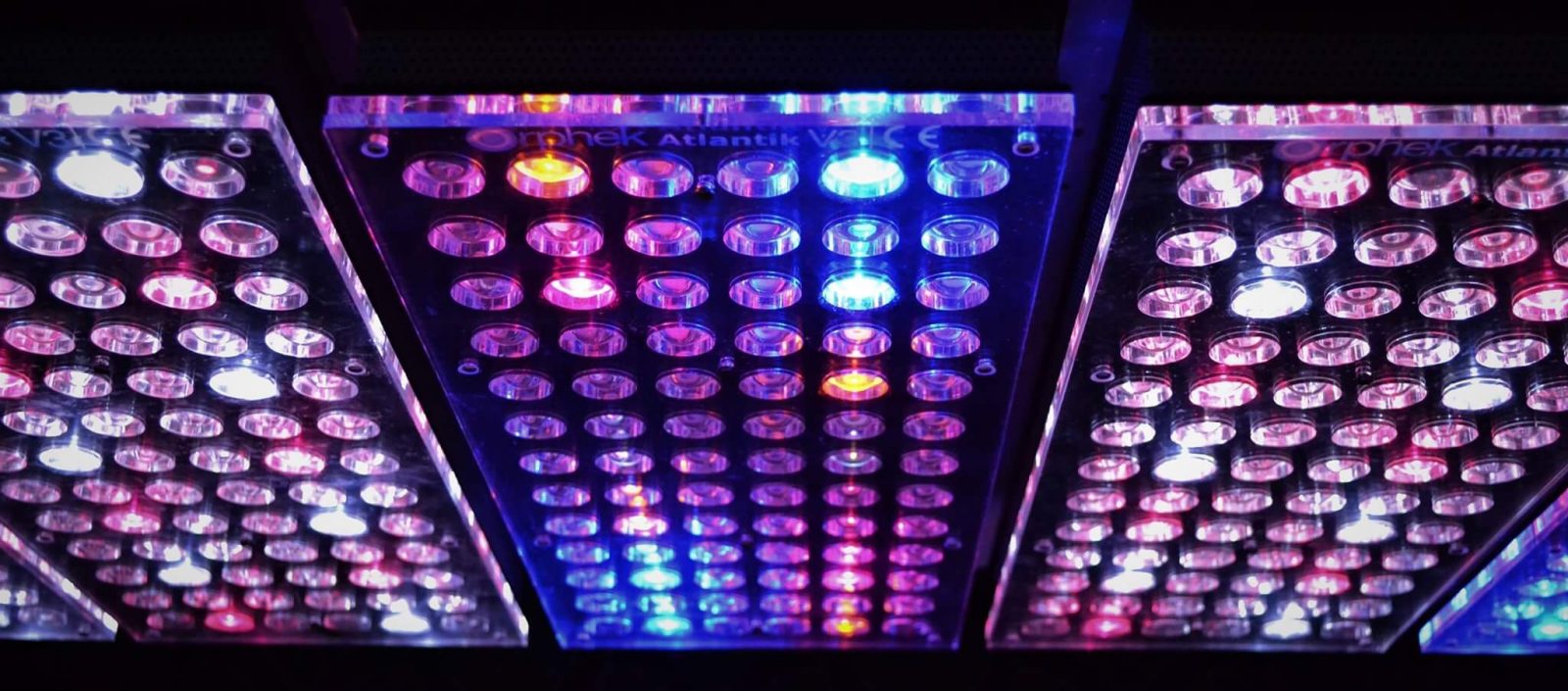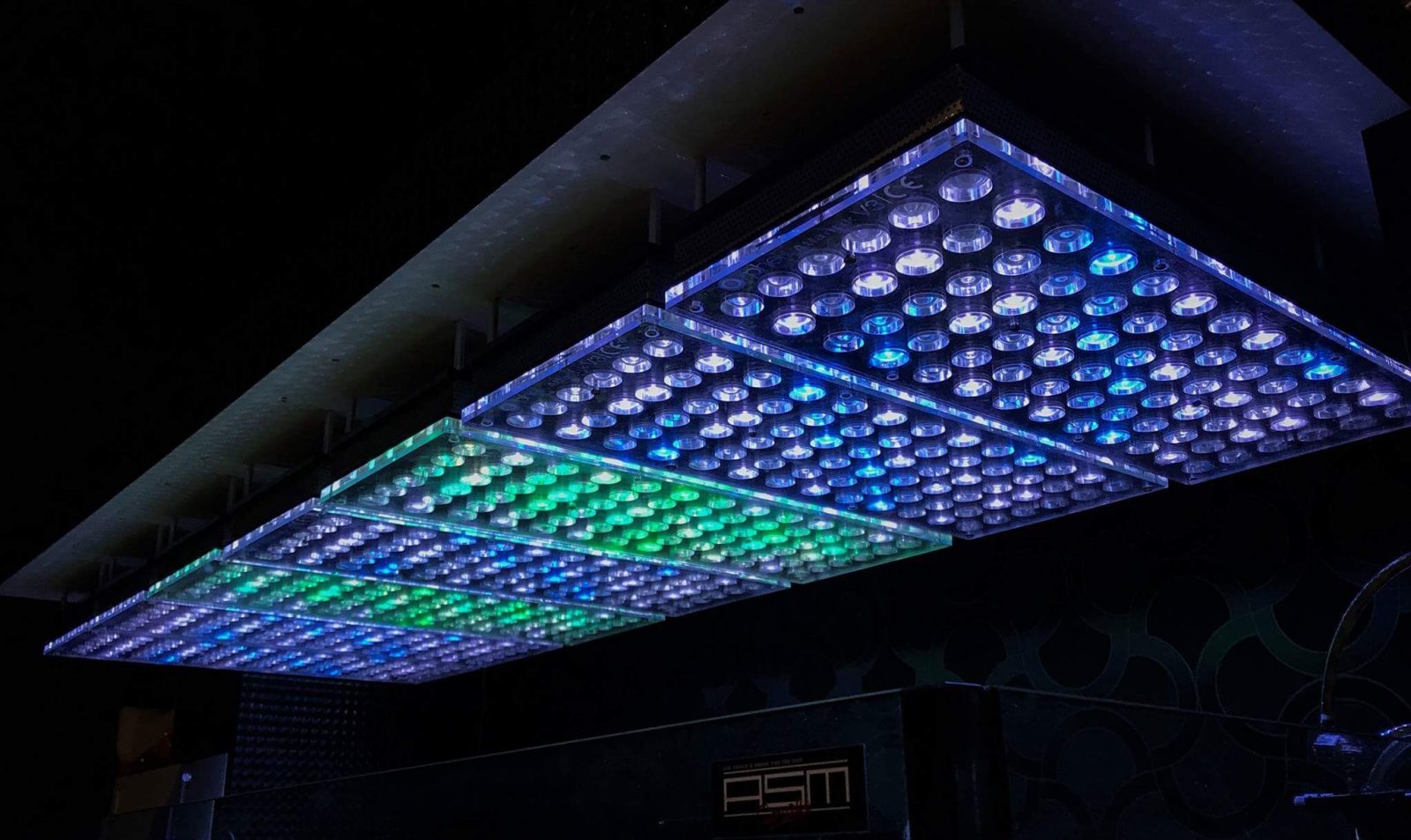 TANK INFO:
Tank size: 2000 x 1000 x 650 (400 gallon)
Lighting system: 7 units of ORPHEK ATLANTIK V4 – IoT
Sump size: 900X600X450
Pump Main: Ecotech Marine Vectra L1
Pump stream: Ecotech Marine MP – 40QD x3
Ca reactor: Original – reactor 1000
Protein skimmer: Reef octopus DC-SII 2200w – INT
Neptune Apex system
RO/DI-tank: automatic water supply – Original 80L
---
When in Japan:
Pacific-Japan Co.ltd sells imported goods and wholesale products for saltwater aquariums to stores all over Japan.
The company is located in Kariya city in central prefecture of Aichi.
Address: 182 Koyama Higashi Sakai Kariya-city, Aichi | Phone: +81-566-35-1156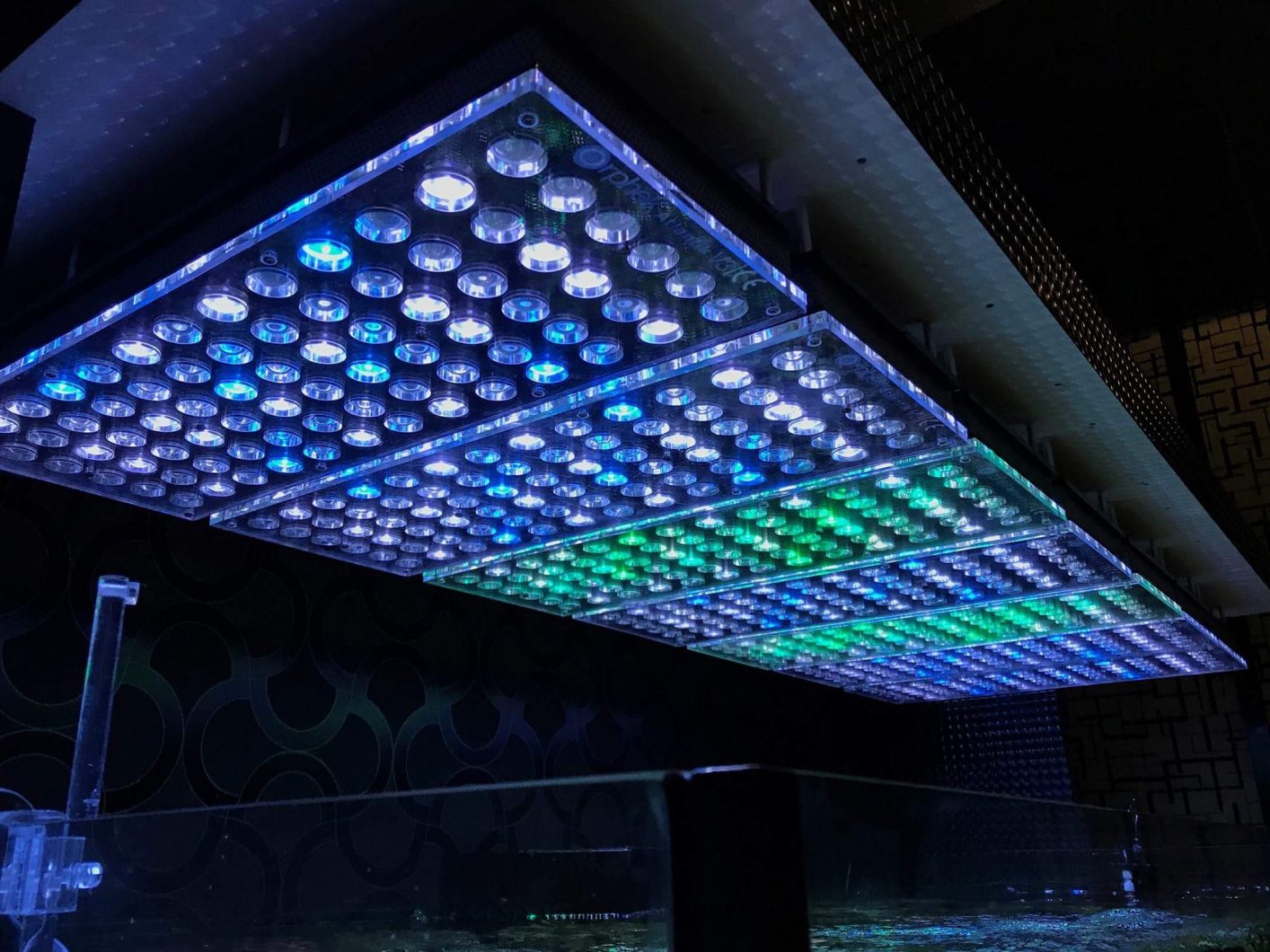 ---
Why the New ATLANTIK V4 is the best product Orphek has produced?
16 new types of custom made dual core LEDs in the nanometer range from 380nm to 850nm.
Renders most natural appearance to the tank form 10K to 50K
Provides enough RED and IR LEDs needed
Contains Full dimming capacity in all channels, 0-100% with progressive dimming.
Provides IoT wireless technology & Free apps available (App Store & Google play)
Gives the ability to control and program 200+ individual units!
Provides the best: PAR/PUR per watt; Highest Spectrum output; and Highest efficiency power supply.
What else Orphek is offering you that others are not?
A LED light that is made of full body acrylic. Our light is not only solid and durable, but also beautiful to display.
A LED light that has a length of 24.21" (615mm), a width of 9.37" (238mm) and a height of 2.11" (53.6mm) .
A LED light that comes not with any driver, but with Mean Well driver (model HLG-240H-48A) – we give you what the market has best to offer!
A LED light that comes with a customized plug for your region.
A LED light that comes with a hanging kit with no extra costs.
A LED fixture providing the lowest consumption Euro X watt.
FEATURES
PROGRAM/CONTROL/MONITORING (IoT)
CHECK ATLANTIK V4 VERSATILITY AND WHAT IT CAN DO FOR YOU!
Connectivity & Monitorning
Built- in Wireless Worldwide Remote and Local programming, control and monitoring
Compatible with Wi-Fi/ 3G and 4G Internet connectivity
Compatible with IOS (Iphone and Ipad) and Android (Cell and tablet)
Free apps available (App Store & Google play)
Programming
Ability to program multiple Atlantiks individually, in groups or in unison.
Eight pre-installed programs/ unlimited custom programs and group programming.
Large storage with capacity for additional programs.
Sunrise / Sunset Full dimming capacity in all channels, 0-100% with progressive dimming.
Strong clouds / soft clouds
Demo Mode Color Change (Jellyfish Mode)
LEDS & LENS
CHECK THE NEW SPECTRUM FOR OPTIMAL CORAL BEAUTY, GROWTH, COLOR & HEALTH!
New 78 customized high efficiency 5w Dual-Chip power LEDs – total of 156 individual LEDs.
New 16 different types of Dual chip wide range LEDs. 380nm UV to 850nm Infra red!
First company to introduce the Infra red 850nm
New Spectrum for better coral growth, color and health.
Four separate control and programming channels.
Lens Options: Wide convex for tanks under 42" deep and 90 degree narrow for tanks over 48" deep.
SPECTRUM & EFFICIENCY
Highest PAR/PUR per watt.
Highest Spectrum output.
High efficiency power supply.
CHECK WHAT COMES WITH YOUR LIGHT! (INCLUDED)
Power cord with waterproof connector
Stainless steel hanging kit
Driver
Mean well Fan-less IP65 power supply
If you wish to know more about this product click on the ATLANTIK V4 PRODUCT PAGE
---
If you are also from Japan or any country around the globe and you are also wishing to:
Improve the quality of life of your corals and marine species
Install a neat and easy to clean fixture
Own not only a conceptual design LED light solution, but a true color & growth technology
We will be very happy to find the best Orphek LED Lights for your tank.
Email us to contact@orphek.com and we will help get you started! You can also reach us by filling our form