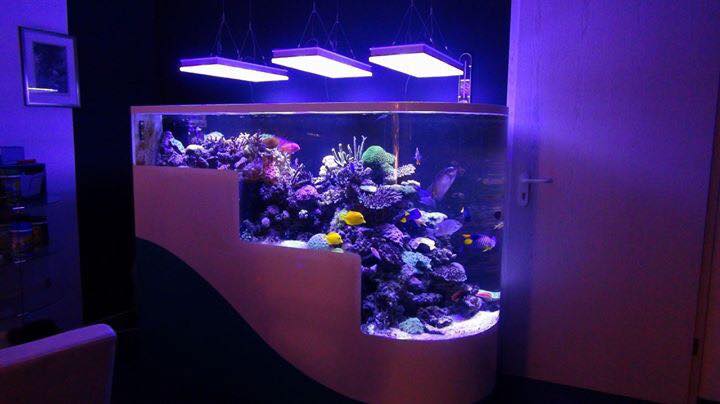 Alexander is one of our German clients who recently replaced his power hungry metal halide lamps on his huge 6,000 gallon, seven foot deep reef tank with our Atlantik P300 high power LED Reef pendants.  He was so pleased with the results he decided to upgrade to Orphek LED Lighting on his two office tanks.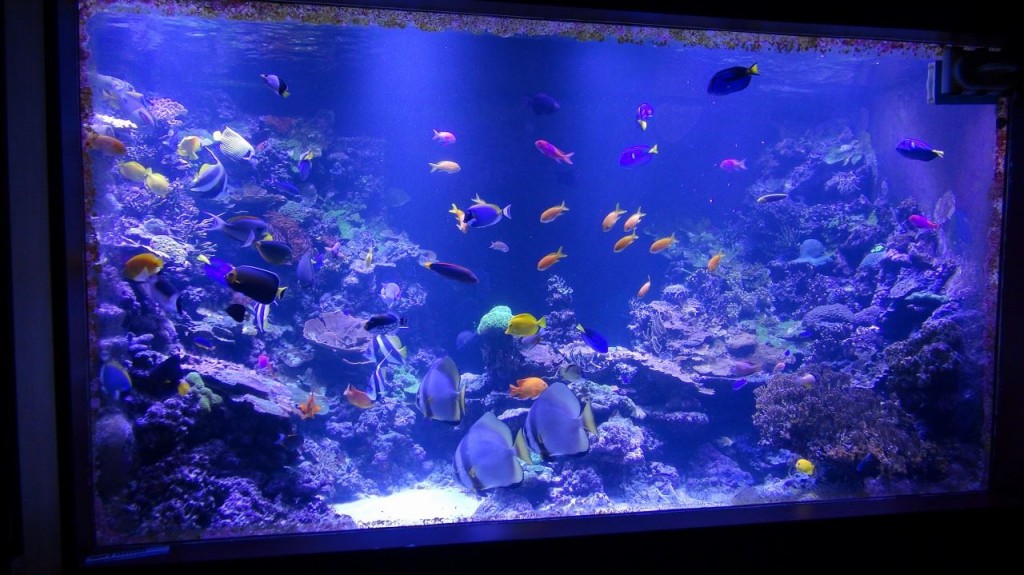 Alex was not pleased with the results of his former lighting used on tank which is shown below.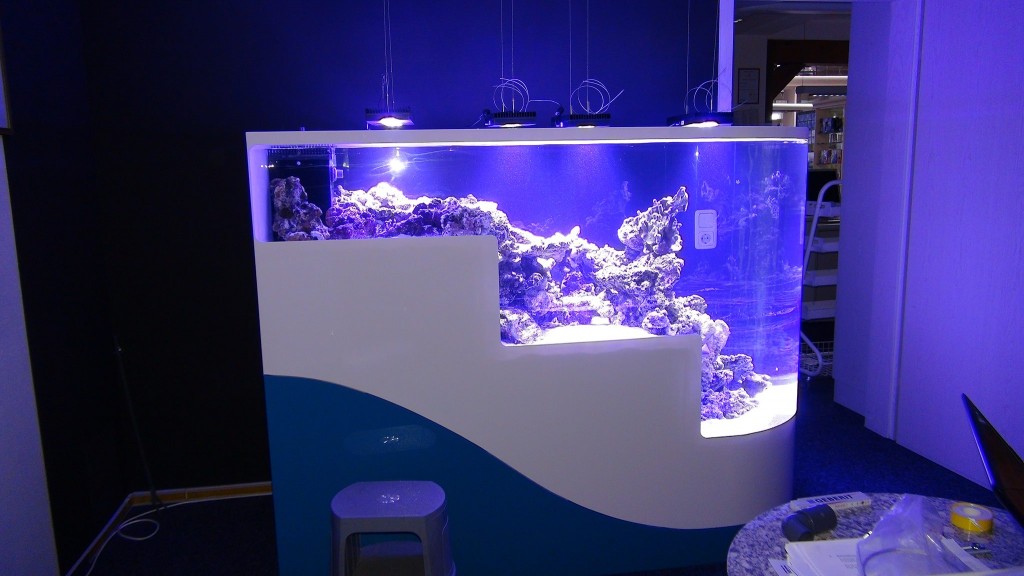 Alexander's new Orphek V2.1 upgrade features three Atlantik V2.1 LED units on one of his office tanks which replaced four well known LED fixtures he was using.  The Orphek V2.1's have made a very noticeable difference in spectrum and coral color.
Alexander states: .  "Hello James we must change, the Office Tank is the bigger one I put there 4 Atlantik and 3 to the smaller Mauritius tank drop off tank, just perfect light, I´ve taken some more pictures, look later."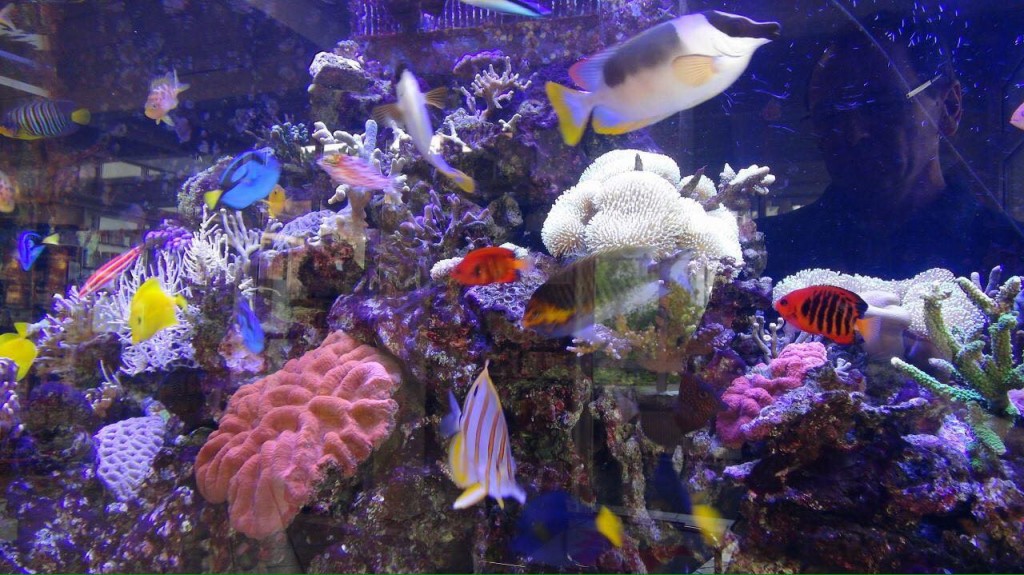 Both of Alexander's office tanks are on dedicated networks and each have their own router which was configured and furnished by Orphek .  We will be looking forward to seeing Alexander's other office tank also equipped with Orphek V2.1 LED units.