The pictures of the Aquarium with OR Bar LED are coming and they are awesome!
Today we want to share 20 pictures of reef aquariums using our OR120/90/60 Bar LED lights and ideas of possible combinations and layouts.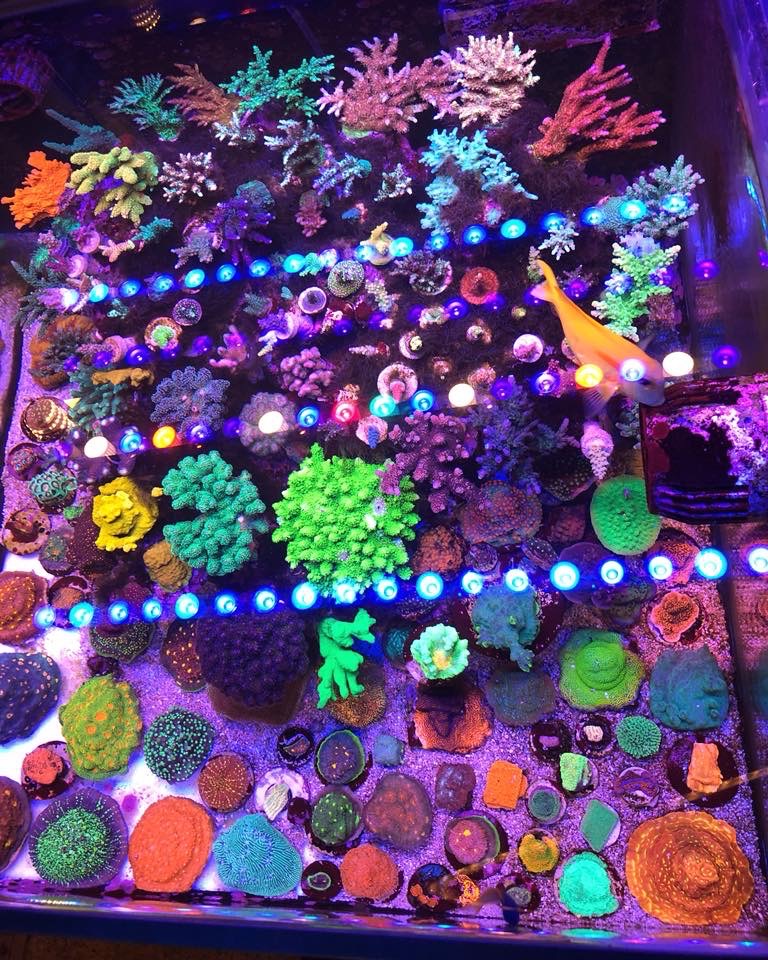 For those of you who still haven't heard of our OR Bar LED lights here just a quick product description:
Bar LED Lighting for reef aquariums for optimal SPS/LPS coral growth, color and illumination, replacing T5/T8 lighting technology.
AVALIABLE SIZES
OR 120 – 120cm -48″ OR 90 – 90 cm – 35″ OR 60 – 60 cm -24″ 
SPECTRUM & EFFICIENCY
Check out our OR 120, 90 & 60 Bar LED lights versatility!
Reef Day Light – Full Spectrum Day Light (380nm- 700nm ) for both marine or reef aquariums, with SPS/ LPS or soft corals.
Blue Sky – Blue /Cyan Spectrum (440-500 nm) for better coral growth & color and fluorescence.
UV/Violet – UV/Violet (380- 440nm) for maximum coral growth & color and fluorescence.
Remember back in the days of the T5s where you could customize your tank by grouping T5 bars with many different spectrums to reach the optimal color of your choice?
Now you can do same but with Orphek Aquarium LED Lighting technology!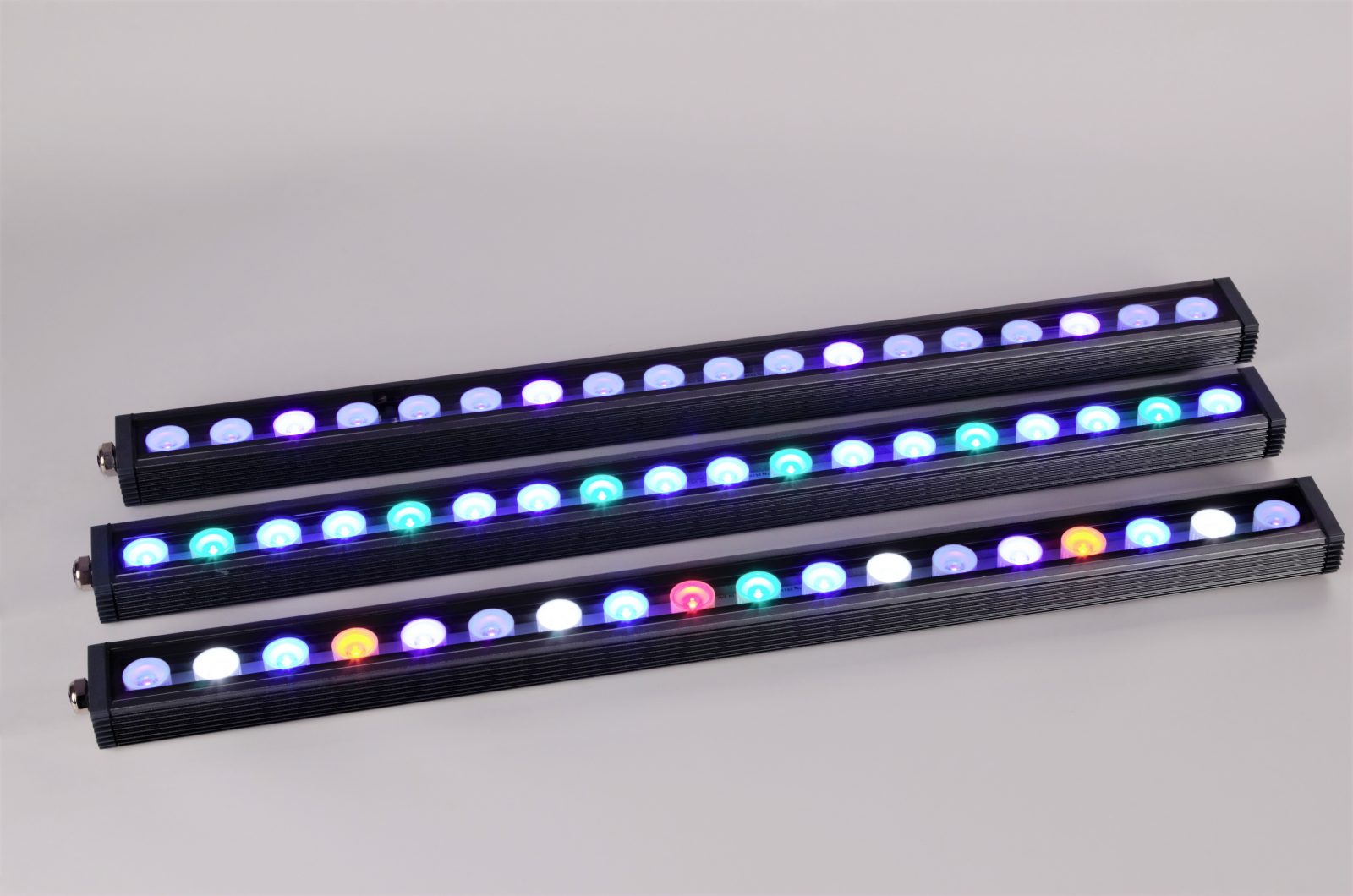 But let's get back to the pictures our clients have been sending to us because this is what you guys have been waiting for!!
#1 Coral importer of New Zealand
Their are using only a combination of our Bars to light their tanks displayed in groups of fours.
It is a neat, organized layout. Easy to install and it is looking really good: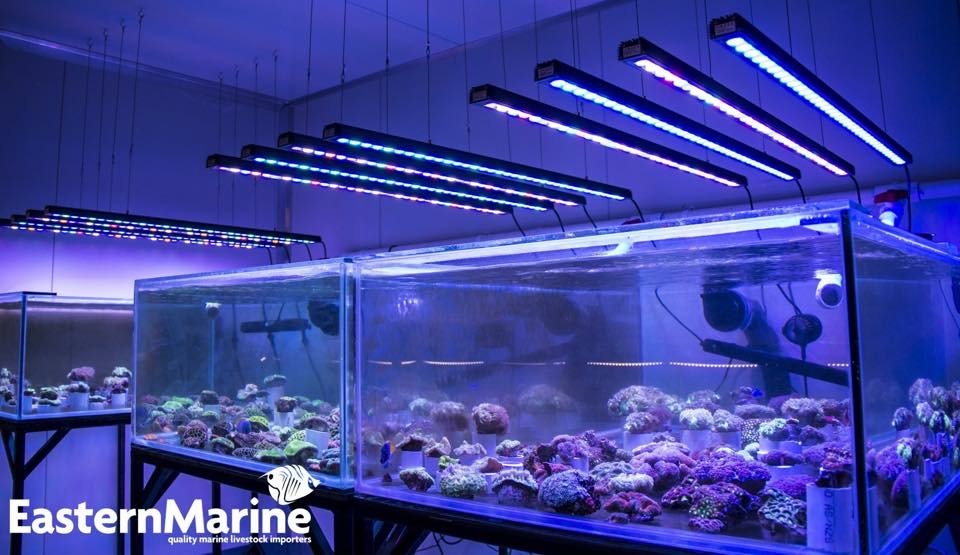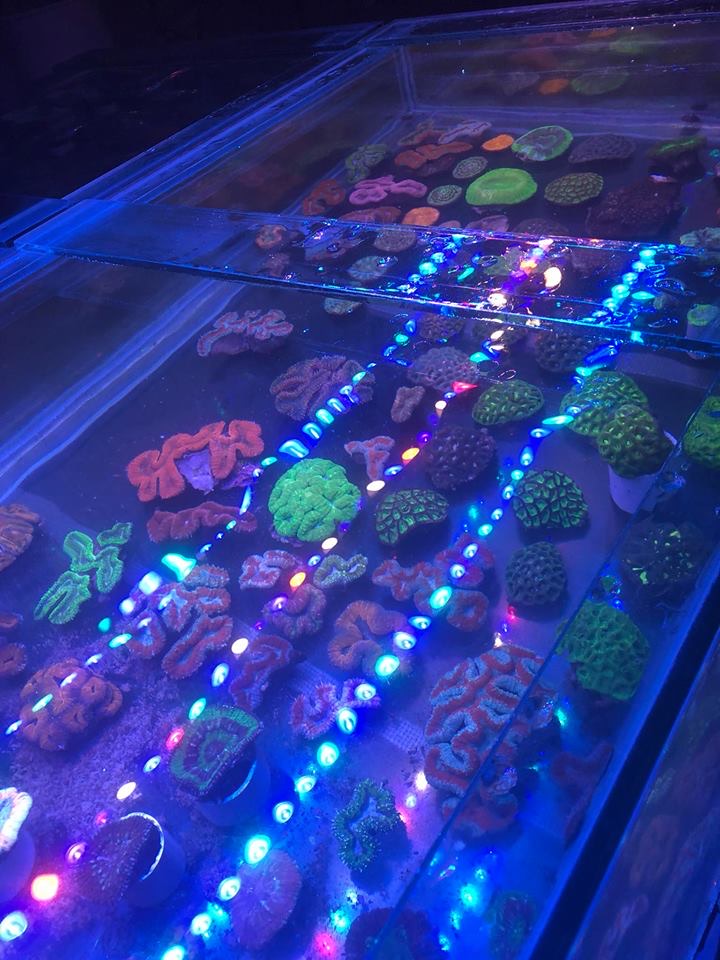 Check these corals! What amazing colors!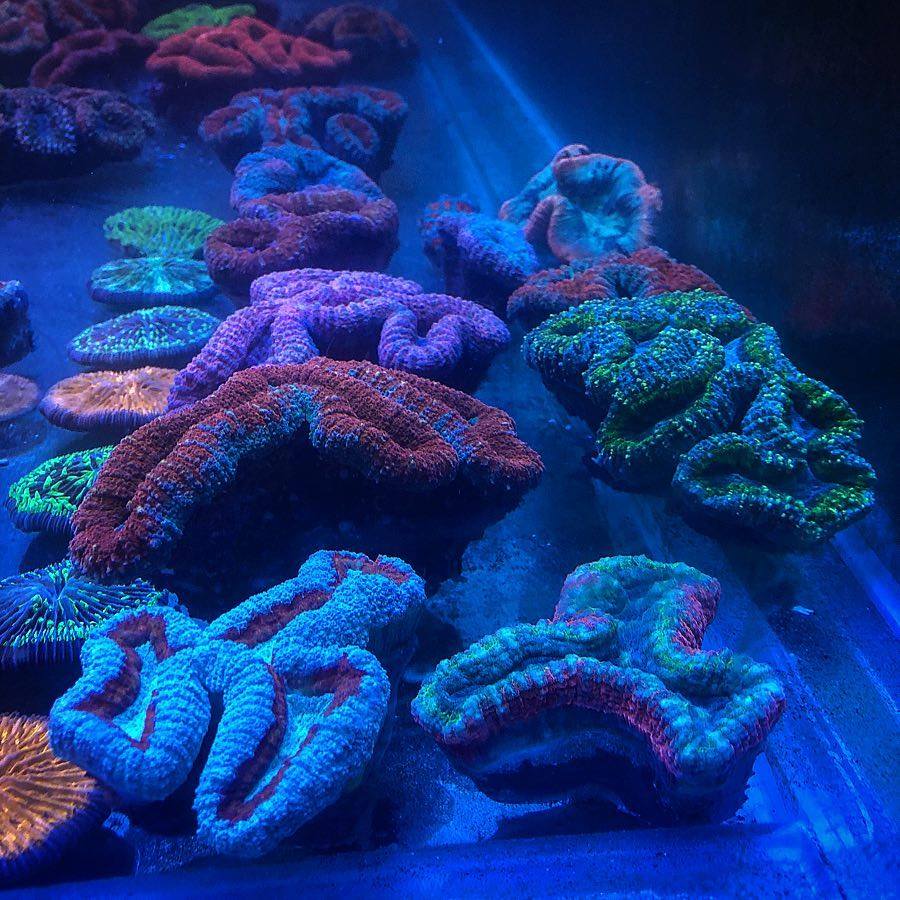 #2 Fantastic reef cube from Mexico
Wow! This is one good looking aquarium with nice corals.
This client is currently using 2 units of Blue Sky Bar combined with 1 unit of UV/Violet Bar and 1 unit of Reef Day Light in the total of 4Bars to give a very impressive look to his tank.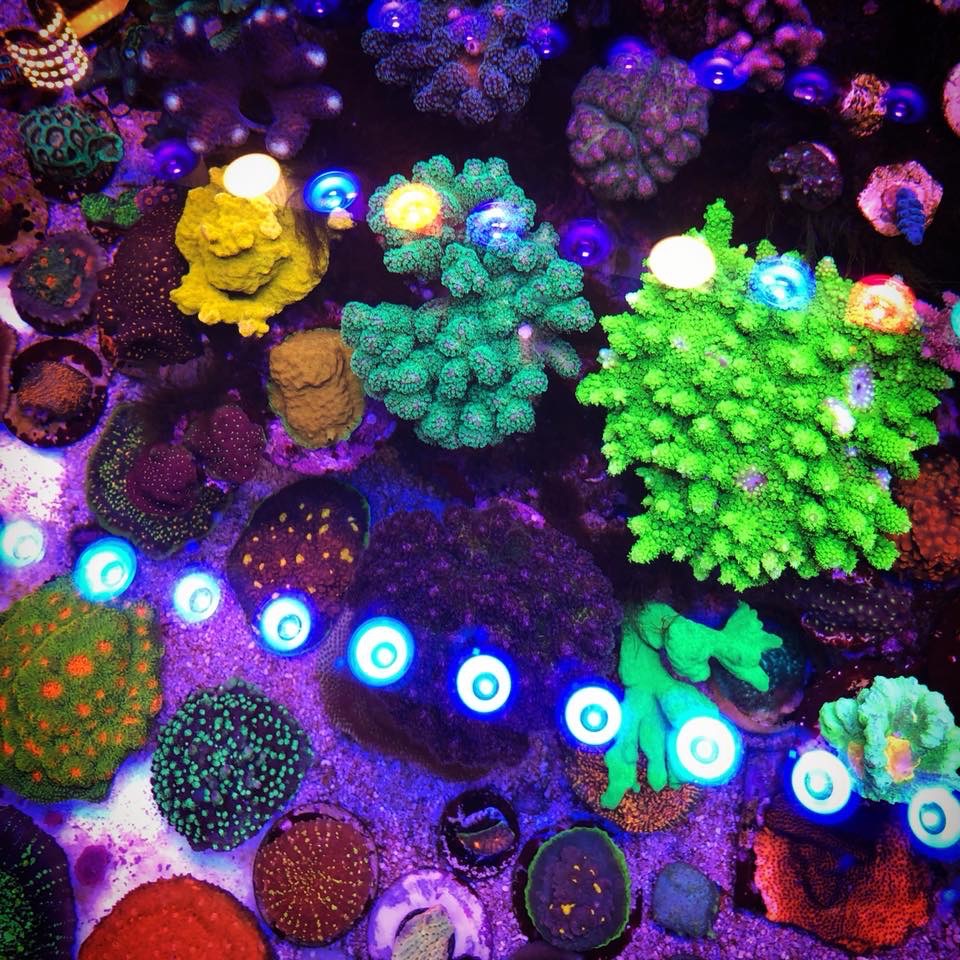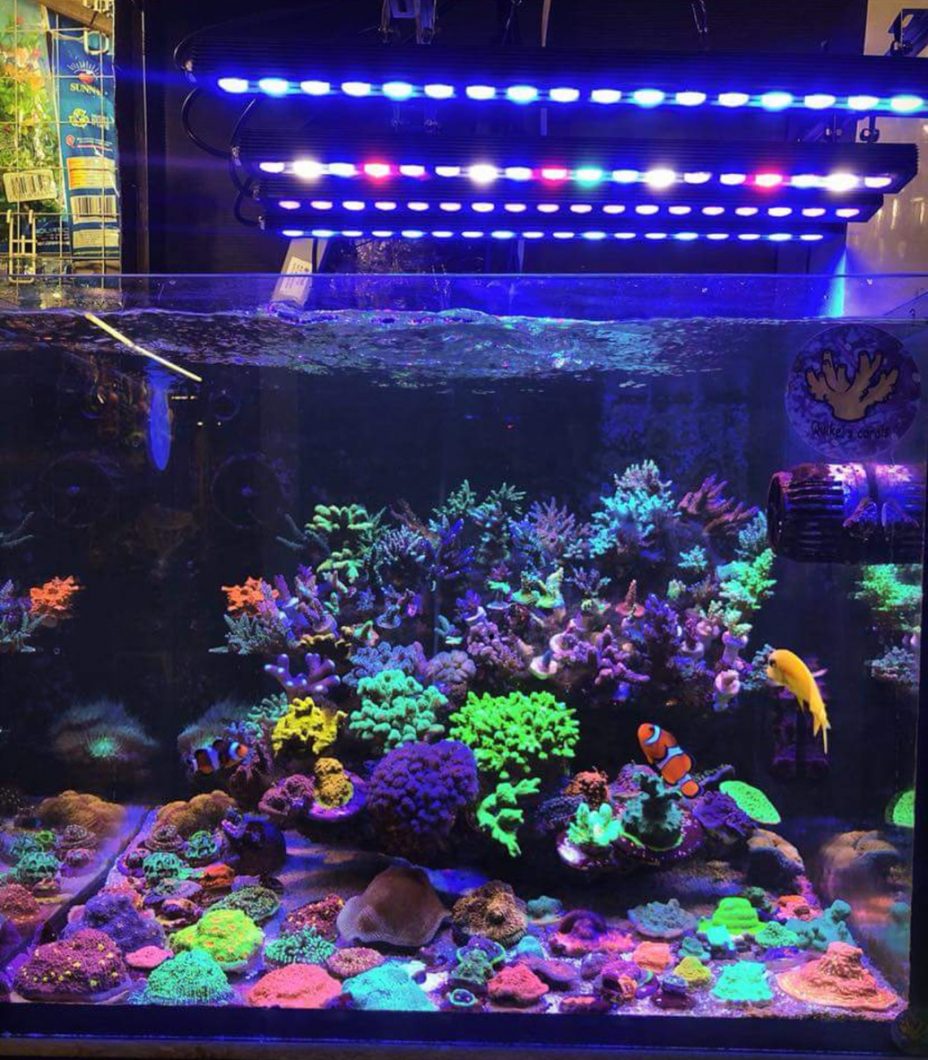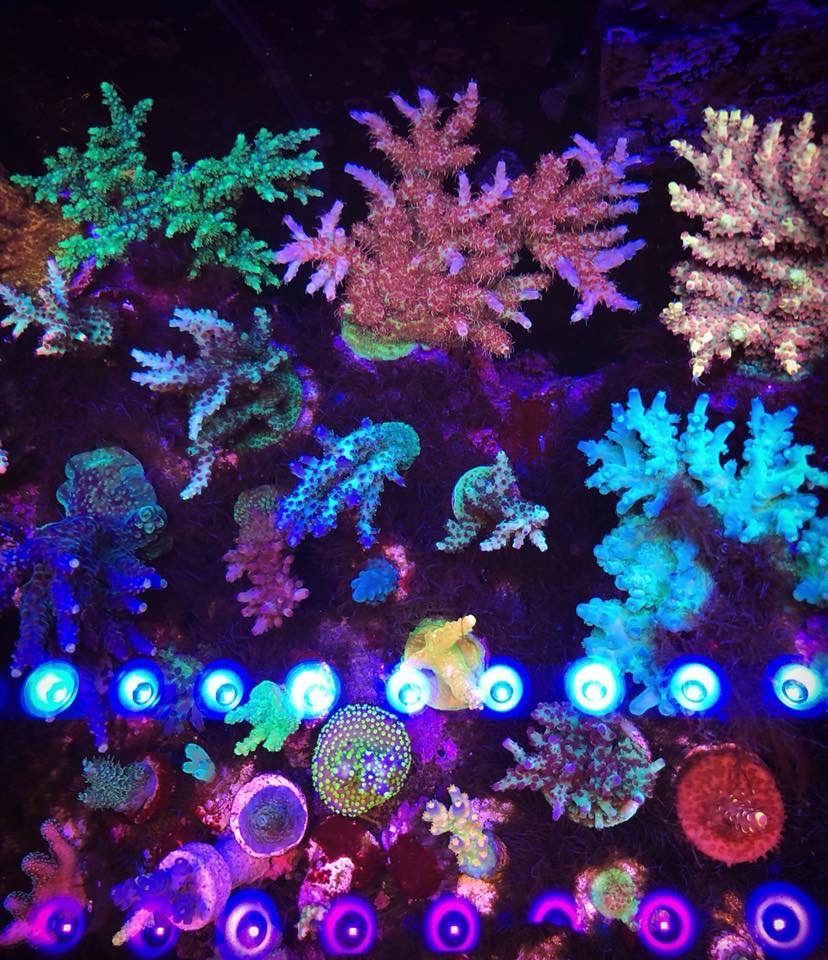 #3 OR 120 Blue Sky Bar LED & Kessil AP700 
Here client wanted our OR120 BAR LED light to reduce shadows and increase the PAR.We liked these photos very much because they are a good example of how versatility these lights are.They can be combined to provide the mix you wish for (like the old T5s) with other Orphek LED solutions or even other brands.Not to mention that the entire layout looks also need and very well mounted.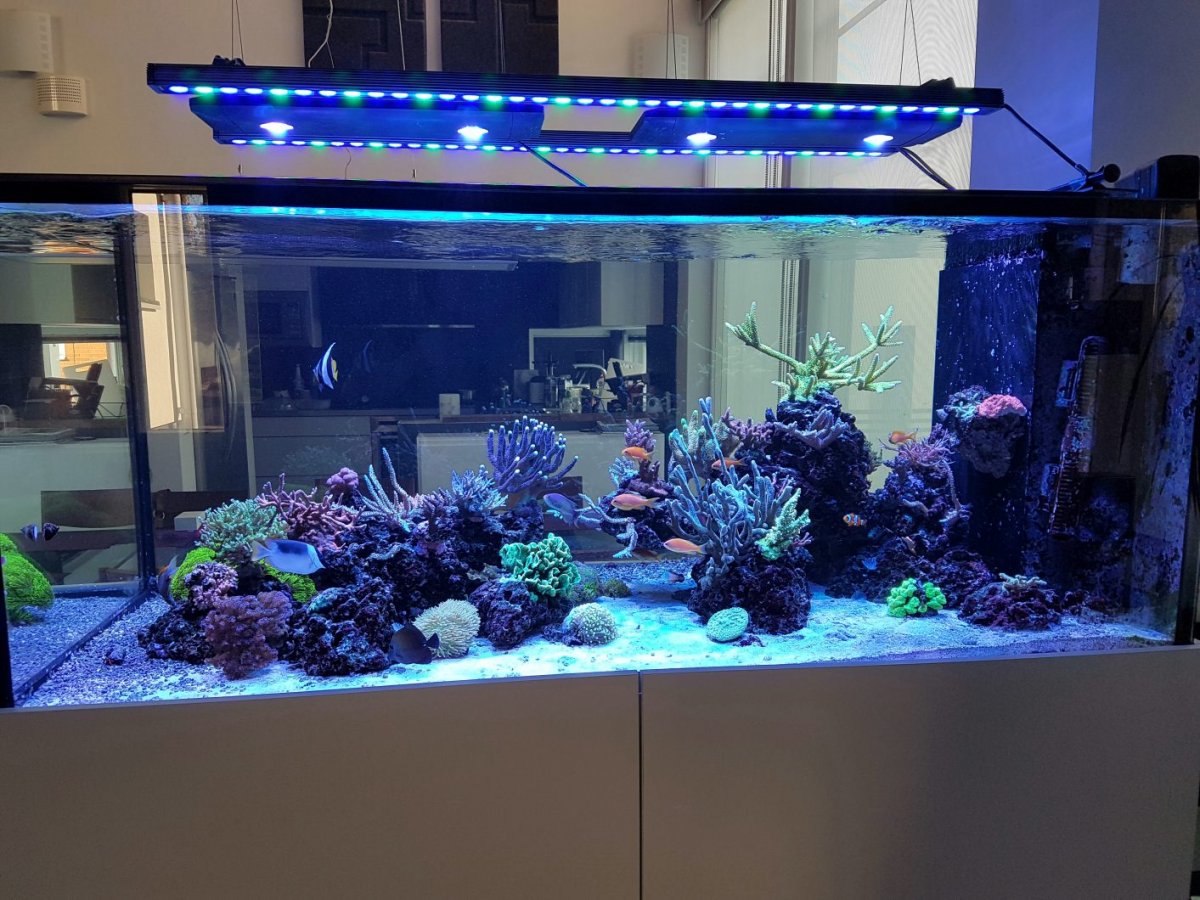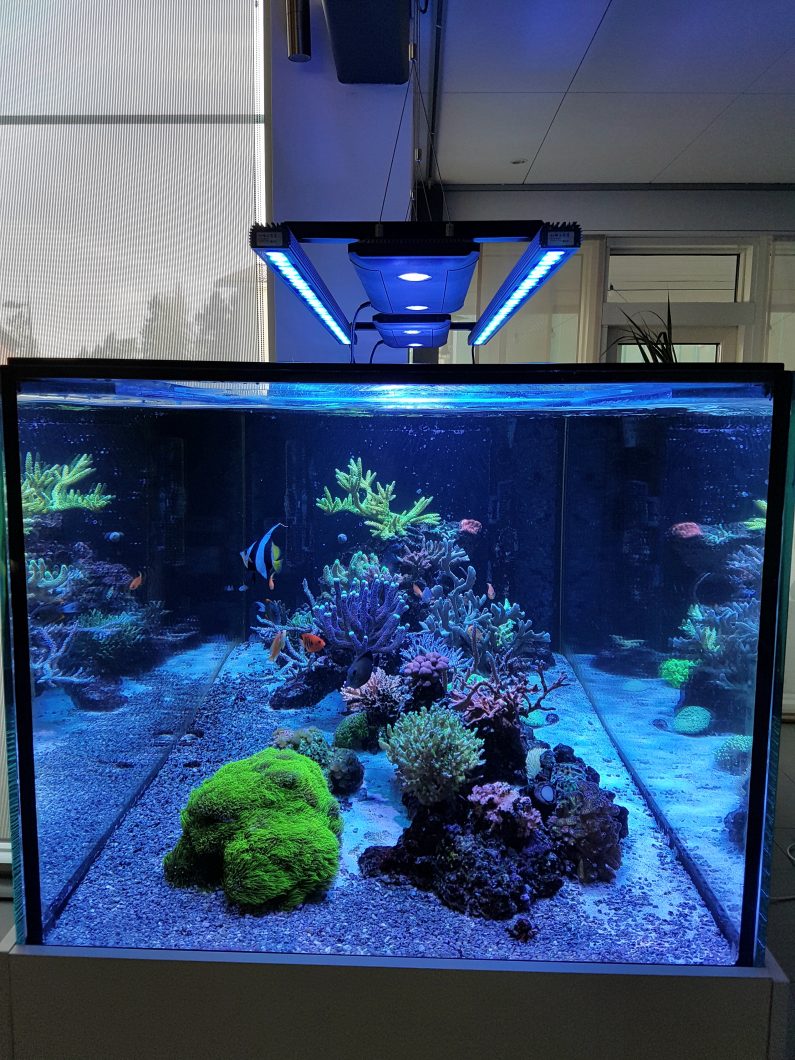 #4 Red Sea Aquarium with OR 120 Bar LED
Here our OR Bars are adding rich colors and according to our client corals are popping out very fast.
Client also finds that it's adding a really nice shimmer and the spectrum is superb with the blues.
Here you see 1 unit of OR 120 Bar LED (Reef Day Light spectrum) combined with 1 unit of our OR 120 Bar LED (Blue Sky spectrum)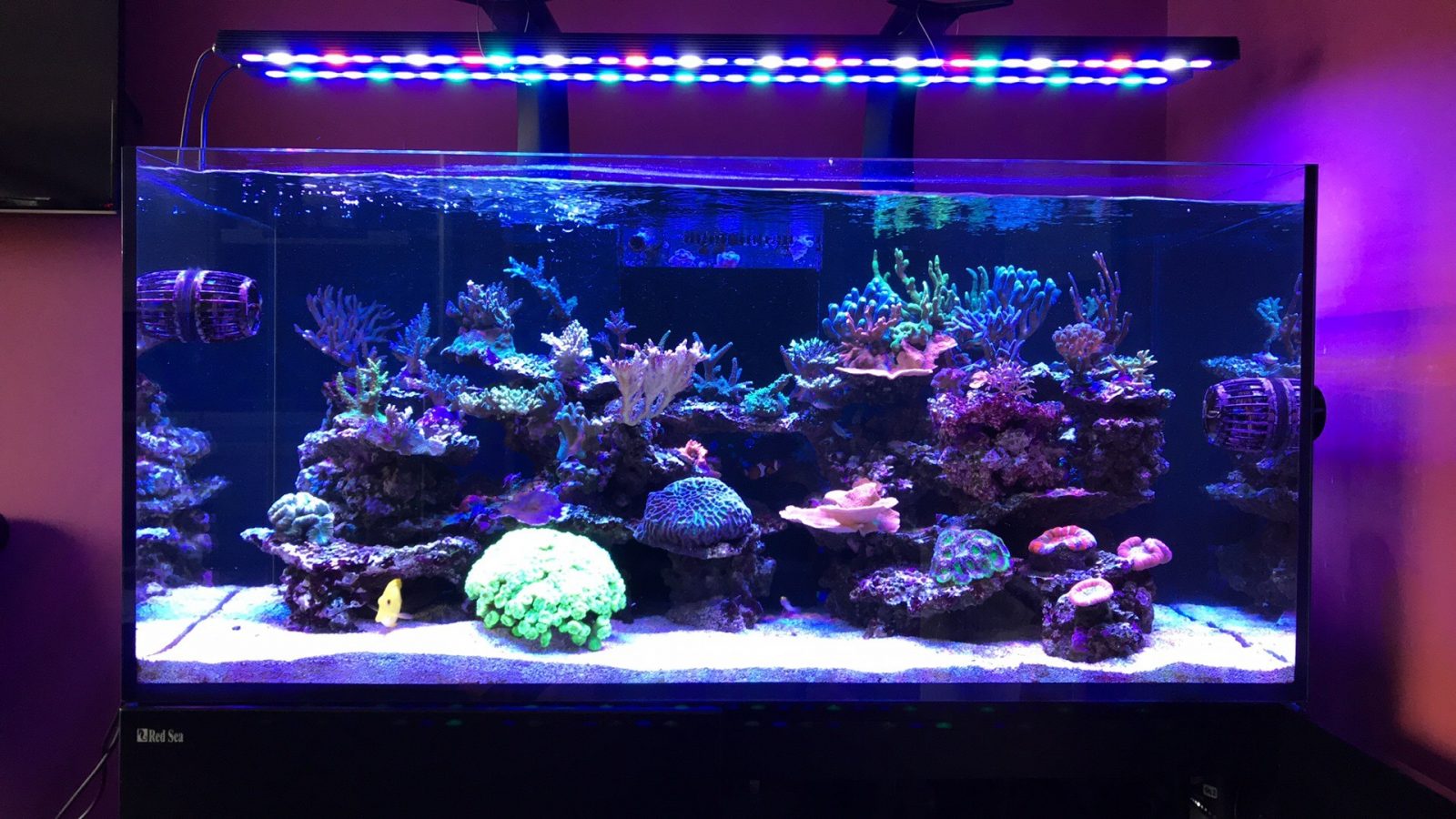 Client has also sent us a photo of the same aquarium with 2 units of Radion XR30 pro gen 3 so we could see the difference of the layout, light spread and overall look: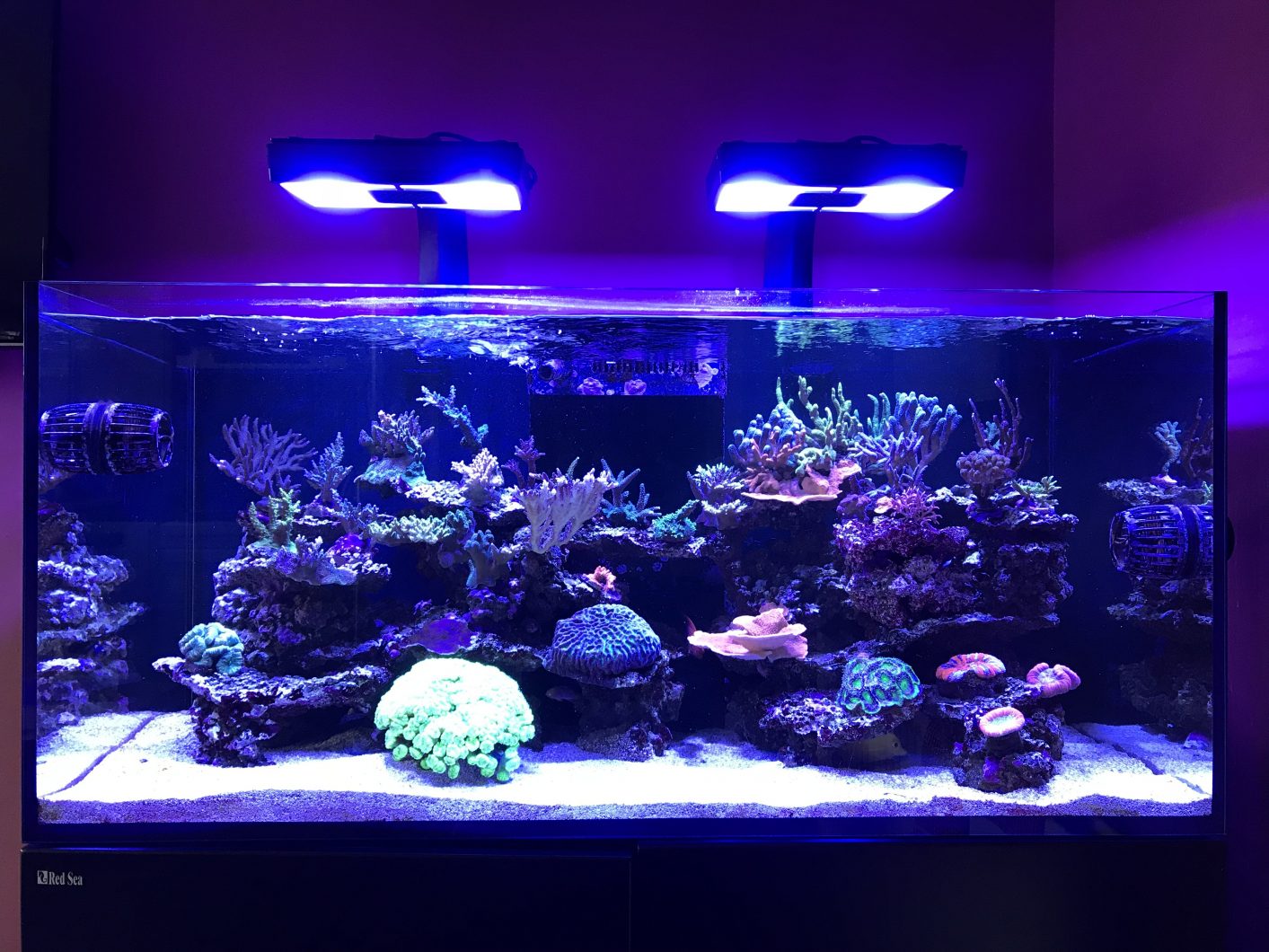 #5 Reef store with OR 120 Bar LED
Here is a nicely done installation of several OR Bar LED lights inside a cabinet-like structure: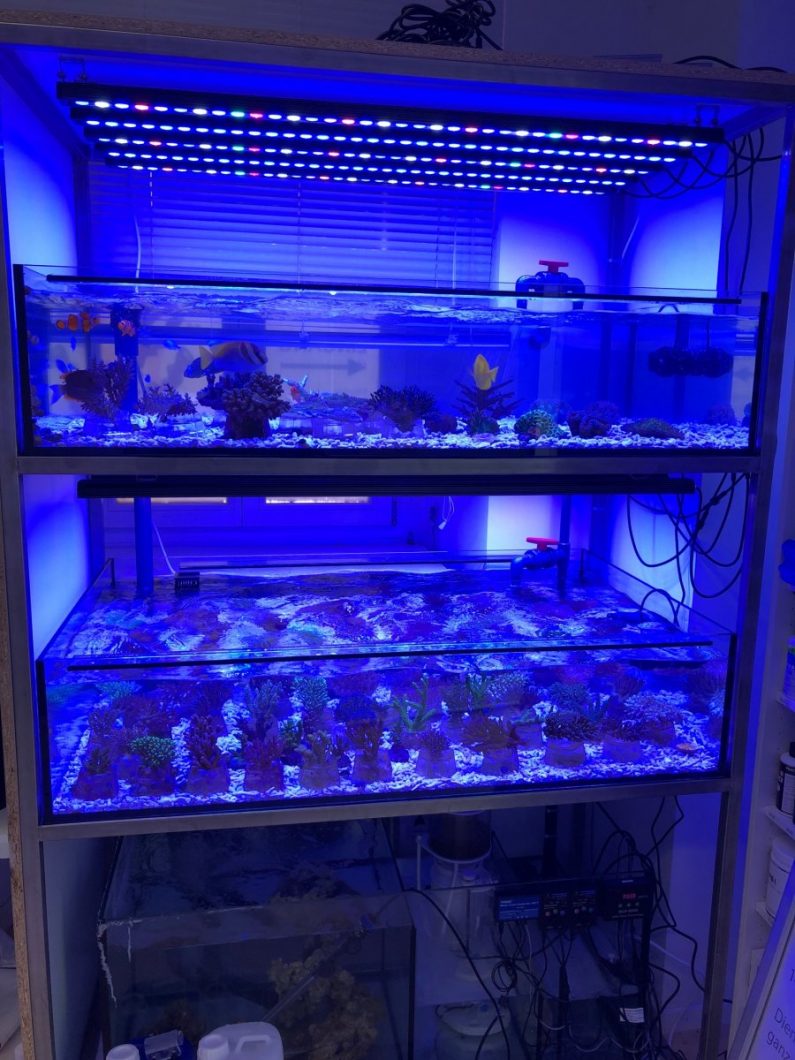 For coral farms, shops and frag tanks it looks really cool!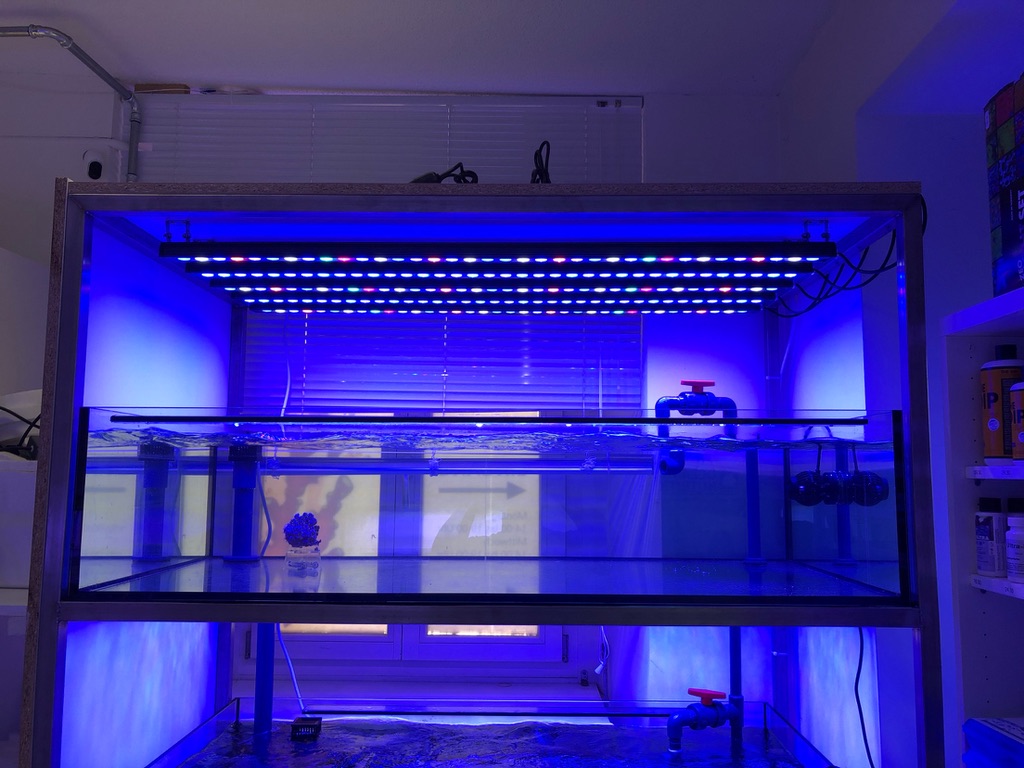 #6 Orphek Atlantik V4 and OR 90 bar LED
This is a good example how the OR Bar with Blue Sky spectrum adds an extra wide blue effect and corals get s sharp look.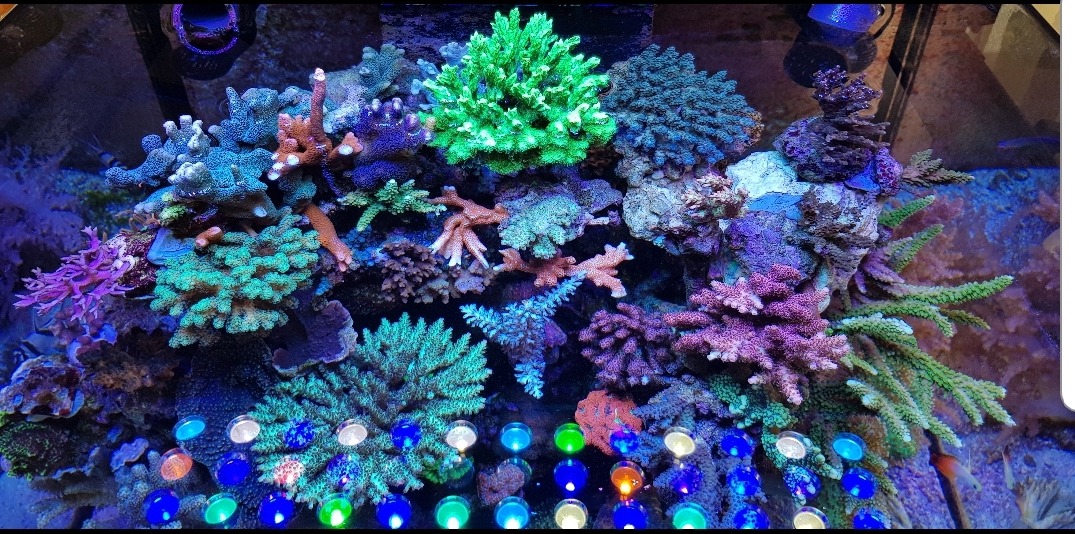 #7 Orphek Atlantik V4 and  2 units of OR 90 Bar LED with Blue Sky spectrum
If you have a very wide aquarium you can add extra lighting with our bars placed on both sides of the Atlantik unit to get more coverage.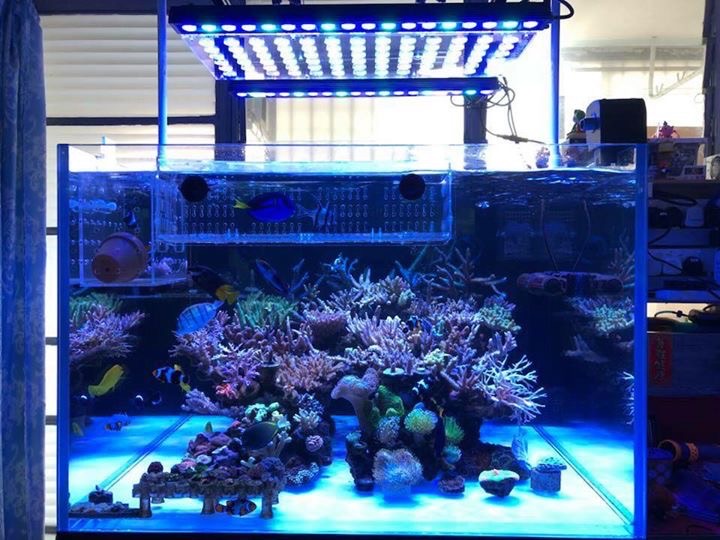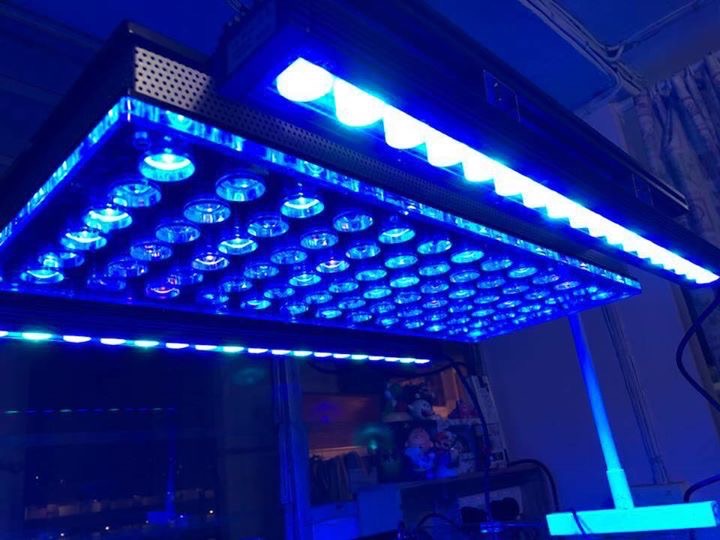 #8 ATI T5 and 2 units of OR 120 Bar LED lights also with Blue Sky spectrum
This is very good example of how to get extra power and cover for the ATI fixture.
All OR Bar LED lights come with a mounting system so it can be attached to the ATI very easily!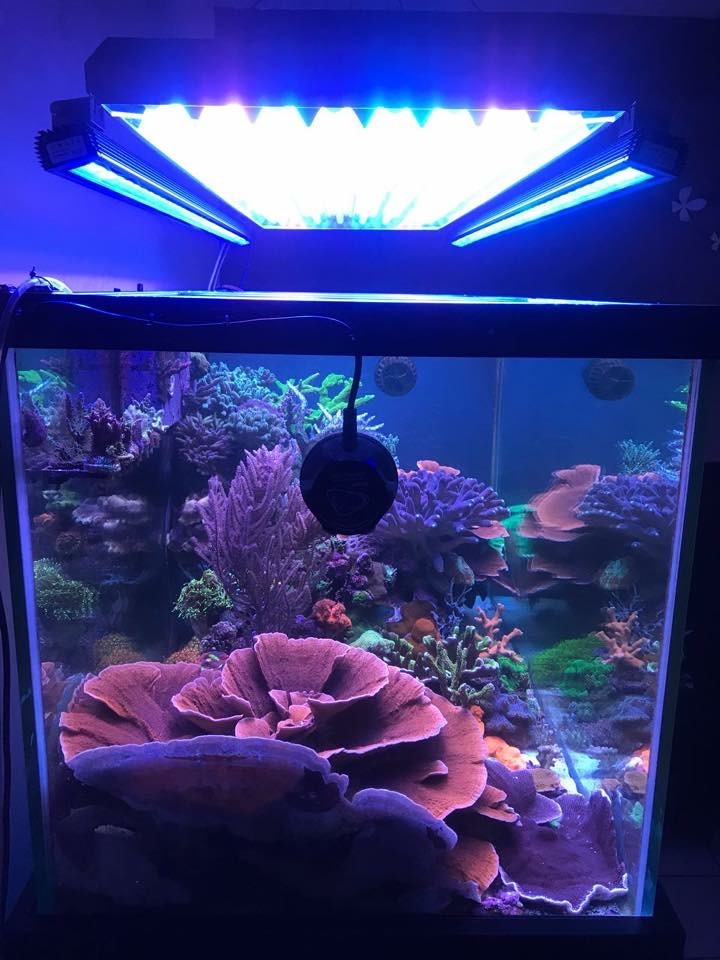 In this picture you can see how Bars were connected to the fixture and how well they fit together!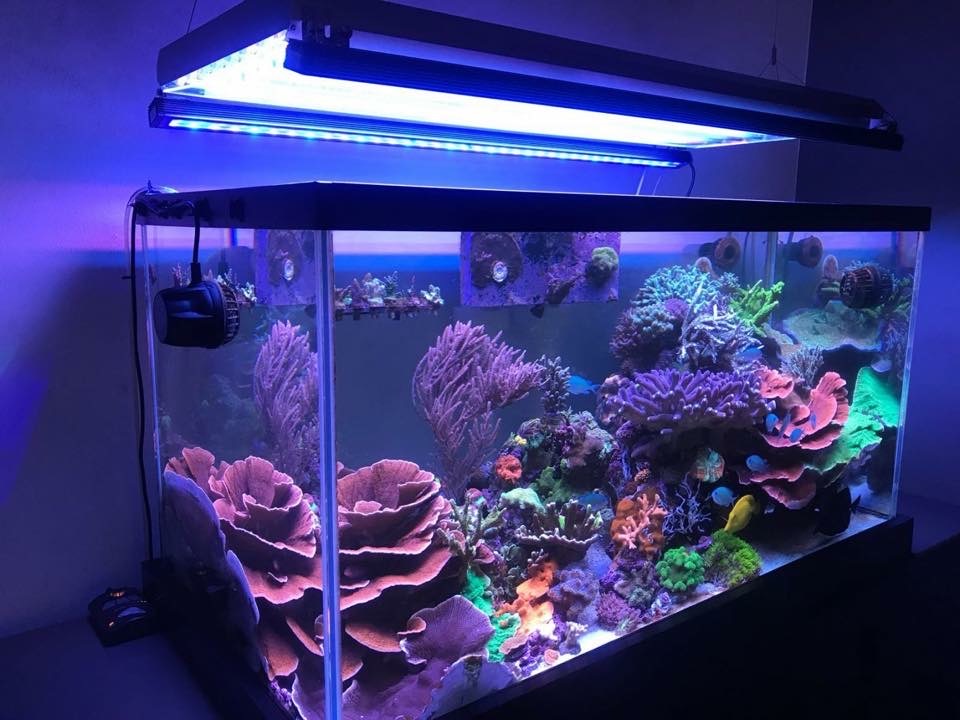 #9 ATI T5 and 2 units of OR 120 Bar LED lights with Blue Sky spectrum
This is a very wide aquarium using ATI t5  where 2 extra units of our OR Bar LED with Blue Sky spectrum were added.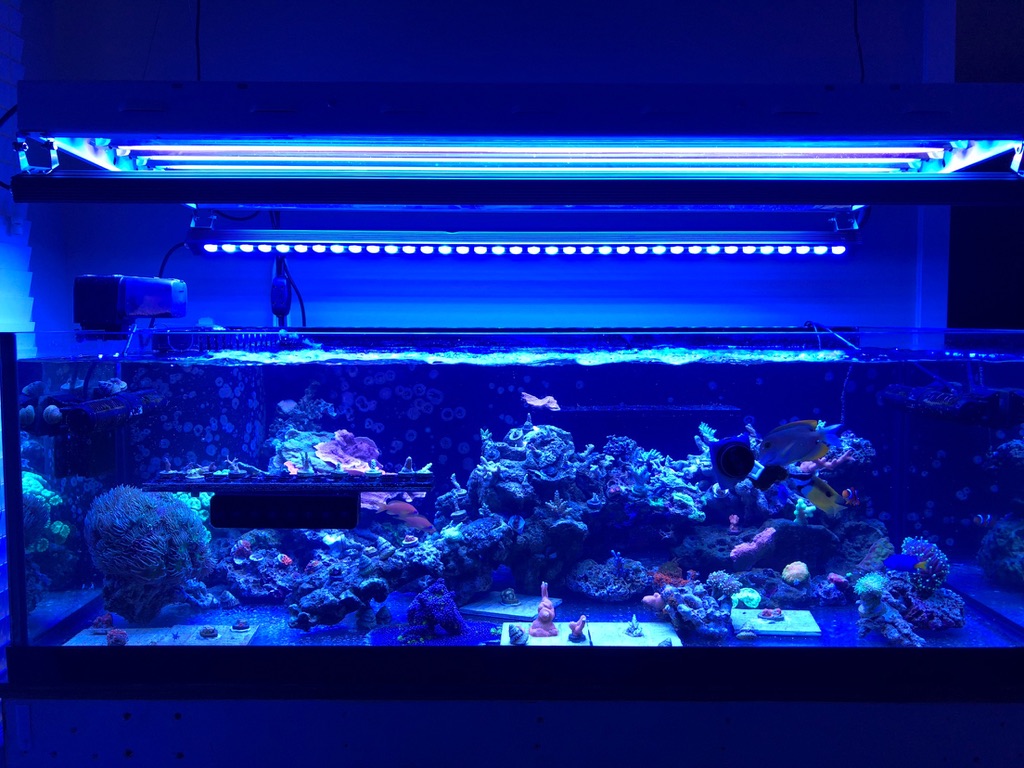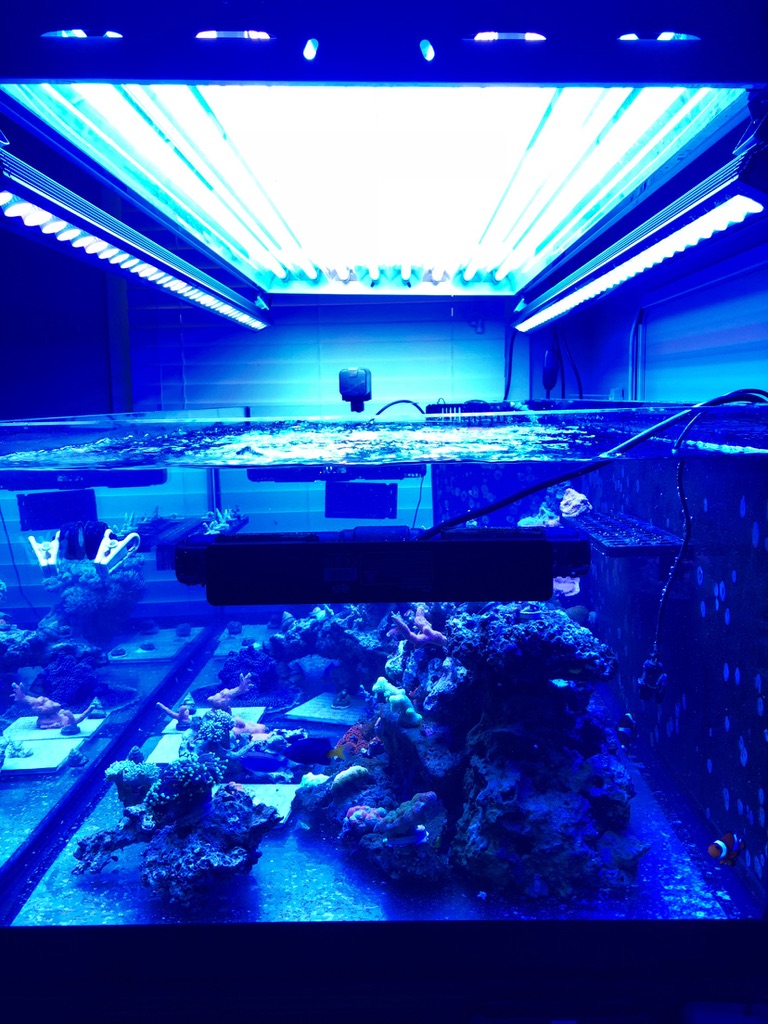 #10 T5 and 1 unit of OR 120 Bar LED light with Blue Sky
Great showcase of an aquarium using T5 combined with our OR Bar LED light: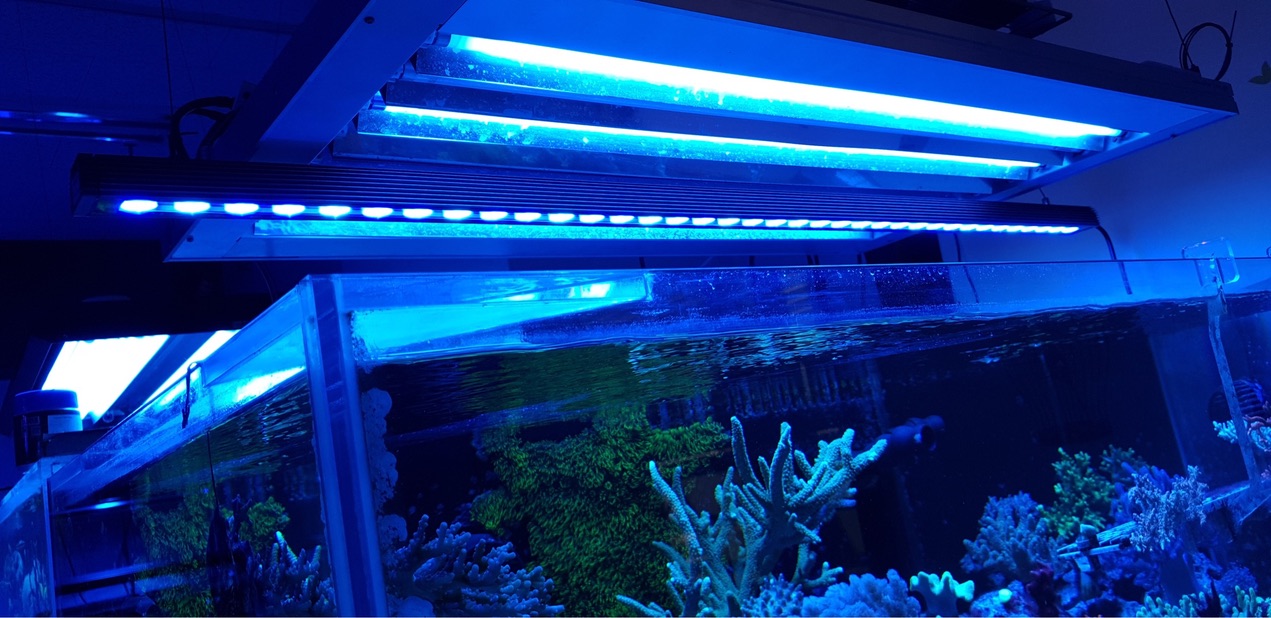 #11 Orphek Atlantik v4 with extra OR 120 Bar LED light also with Blue Sky spectrum
This aquarium has a lot of SPS corals and it needed extra power, so client added our OR 120 Blue Sky and now it looks incredible! One single bar made a great difference!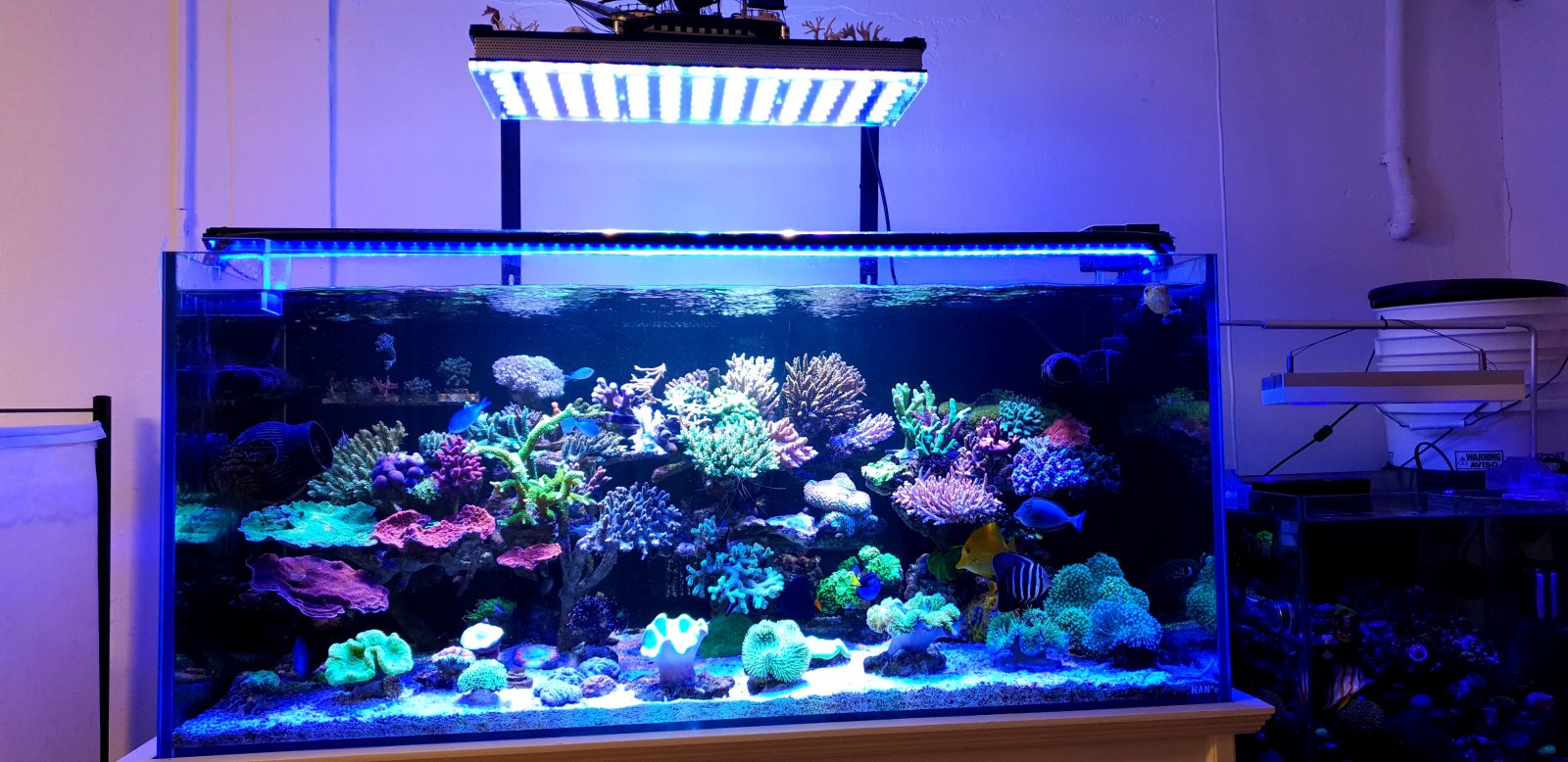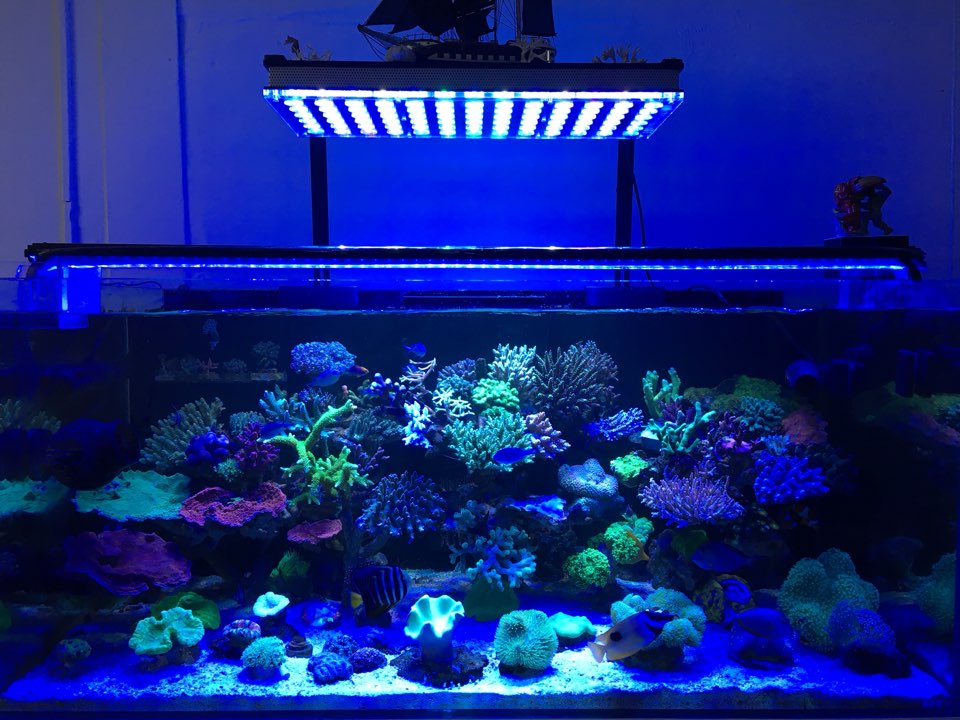 #12 New Frag Aquarium with 2 units of OR 120 Bar LED lights
This client mounted 2 units of our OR 120 Bar LED lights over his future frag aquarium.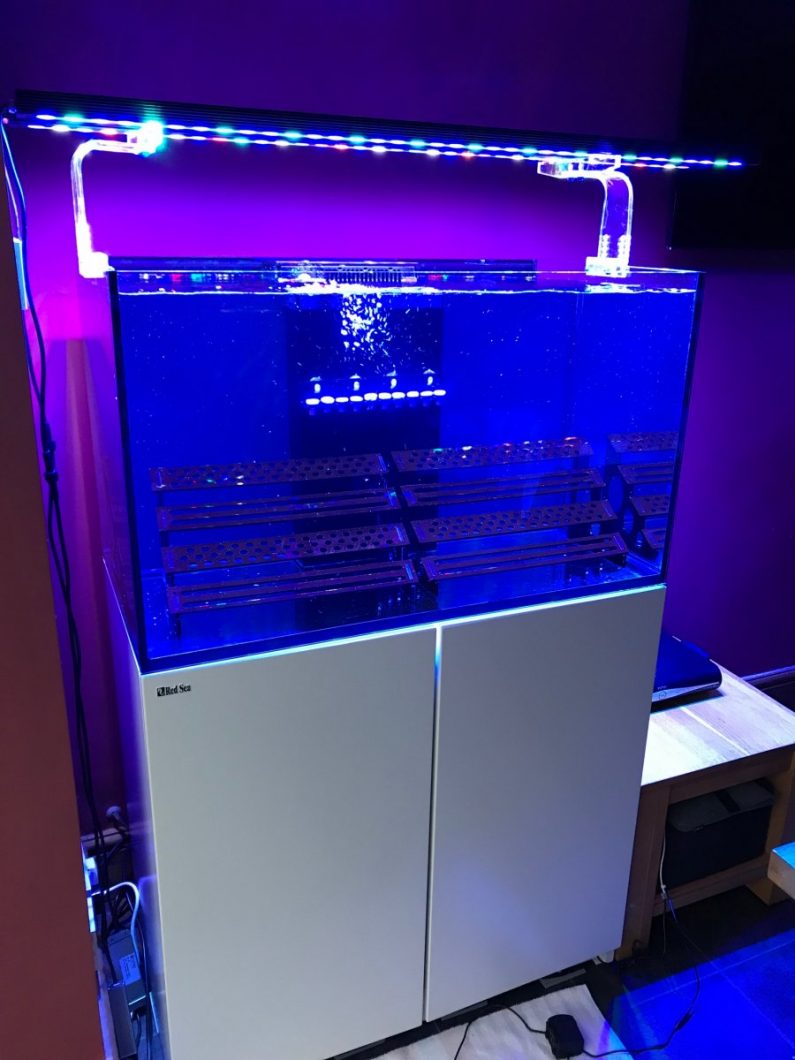 #13 Amazing color under the OR UV/violet
These small SPS coral frags look so amazing under the OR Bar LED light with the UV/Violet color spectrum!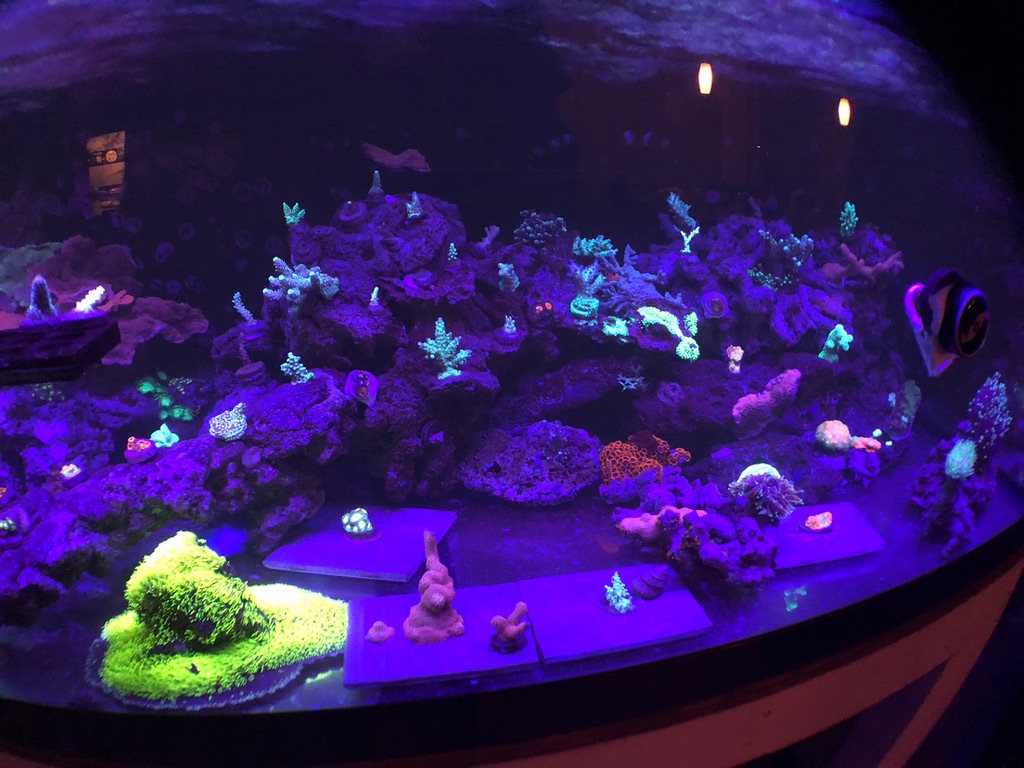 #14 Add OR UV/Violet and Blue Sky!
Our client's comments:
"I strongly recommend that no matter what light u r using, u can start with this 2 unit of OR bar LED as a supplement for ur tank. And the best part is, the light is splash proof IP65 and you save money on the watt usage compare to T5 and you don't have to change it every year like T5."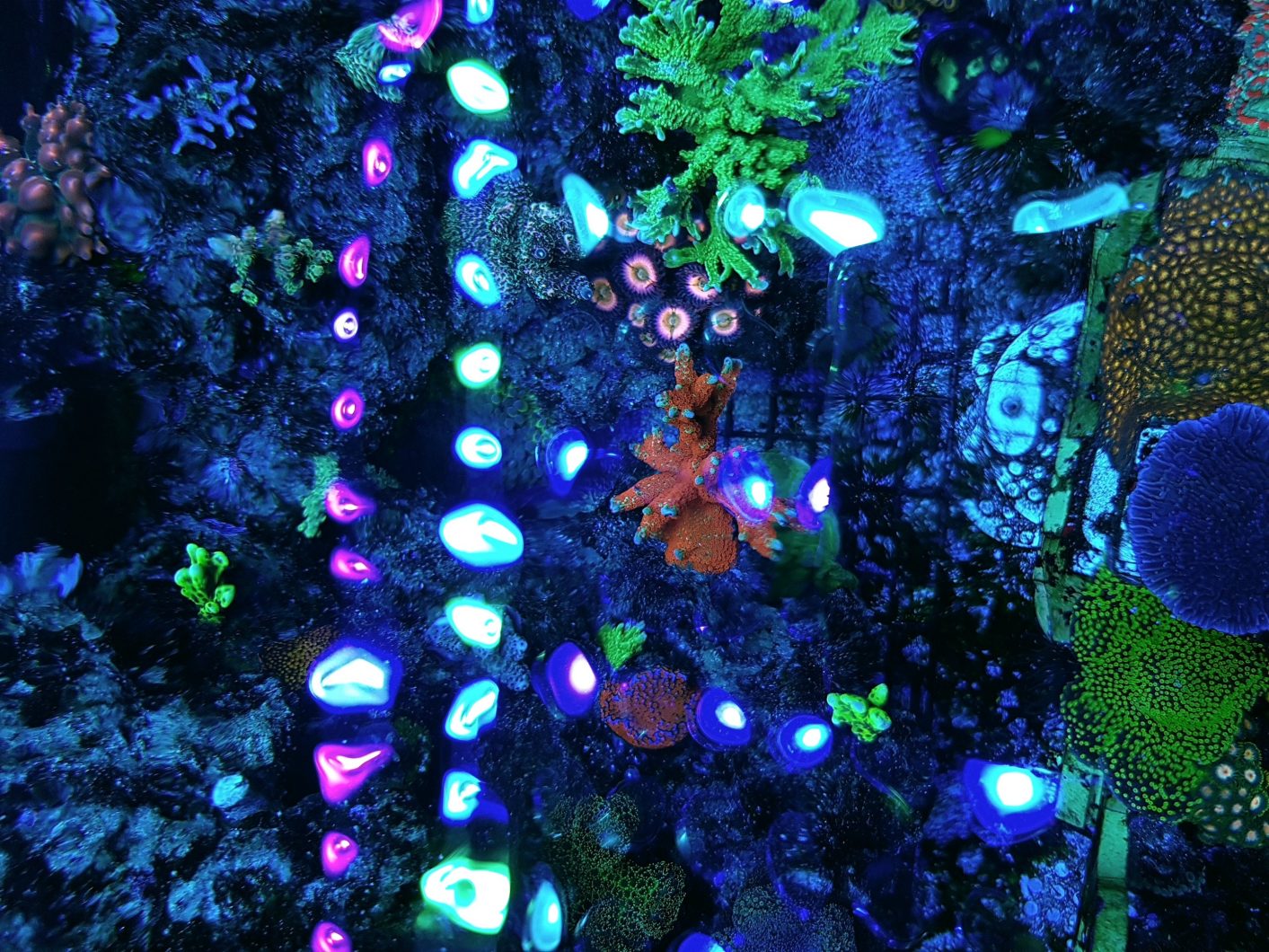 #15 Add OR UV/Violet and Blue Sky to enhance your tank!
Here is another example of a client's tank with 2 units of Radion who felt that the aquarium needed an extra boost so he added our OR 120 Bar LED light to get more coverage and more power: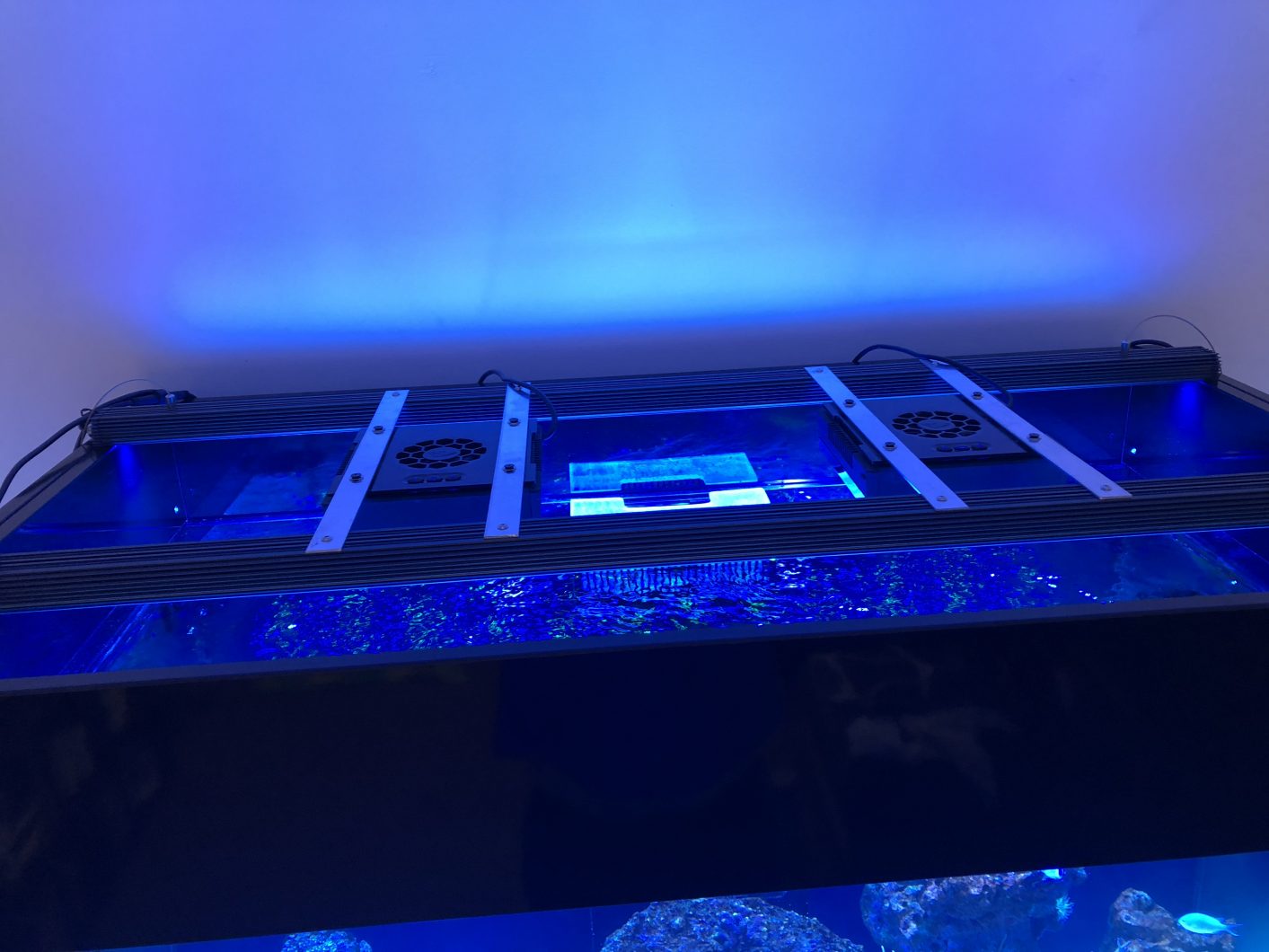 #16 Extra UV/Violet to your aquarium
Check out how SPS corals look like under the OR Bar LED Light with UV/Violet spectrum!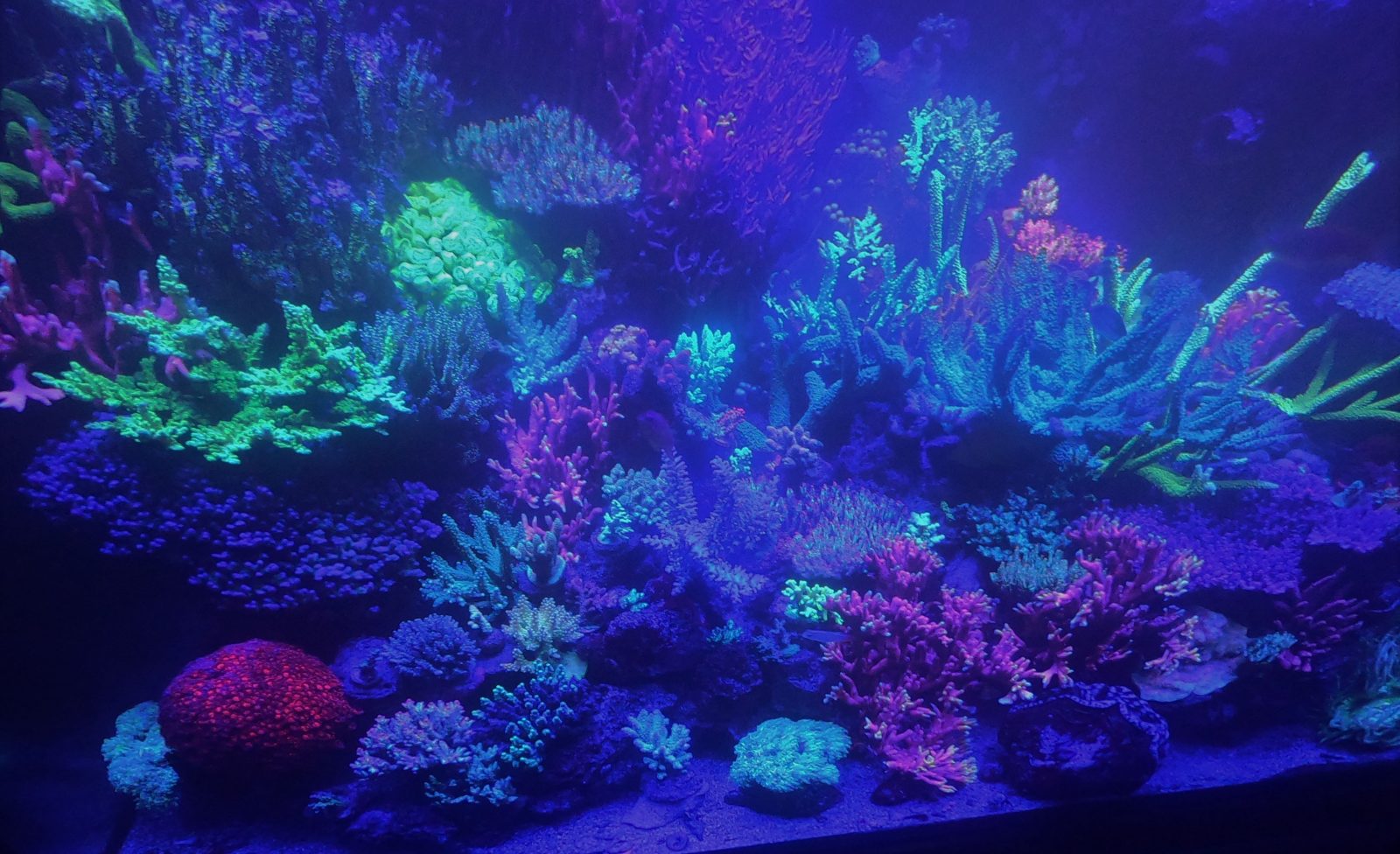 #17 OR Bar LED lights can be mixed: Reef Day Light combined UV/Violet spectrum
This is a great example of 48″/120 cm reef aquarium using just 1 unit of our OR 120 Bar LED light with Reef D Light spectrum and 1 unit of the OR 120 UV/Violet: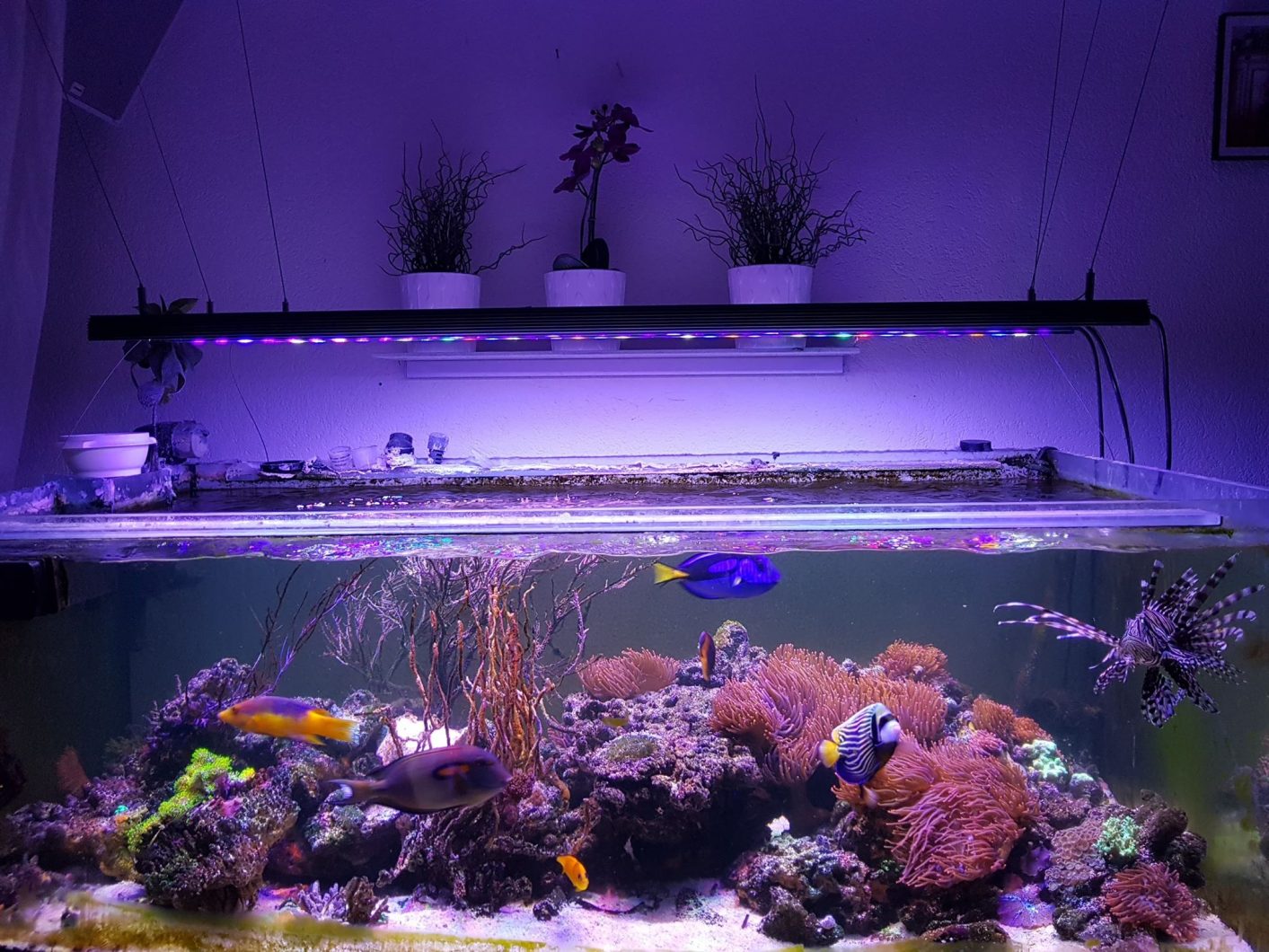 #18 Not reef, but fresh water aquarium!
This is a freshwater aquarium and as you can see there are a lot of different LEDs colors, but all mixed very well, giving the aquarium a nice natural look: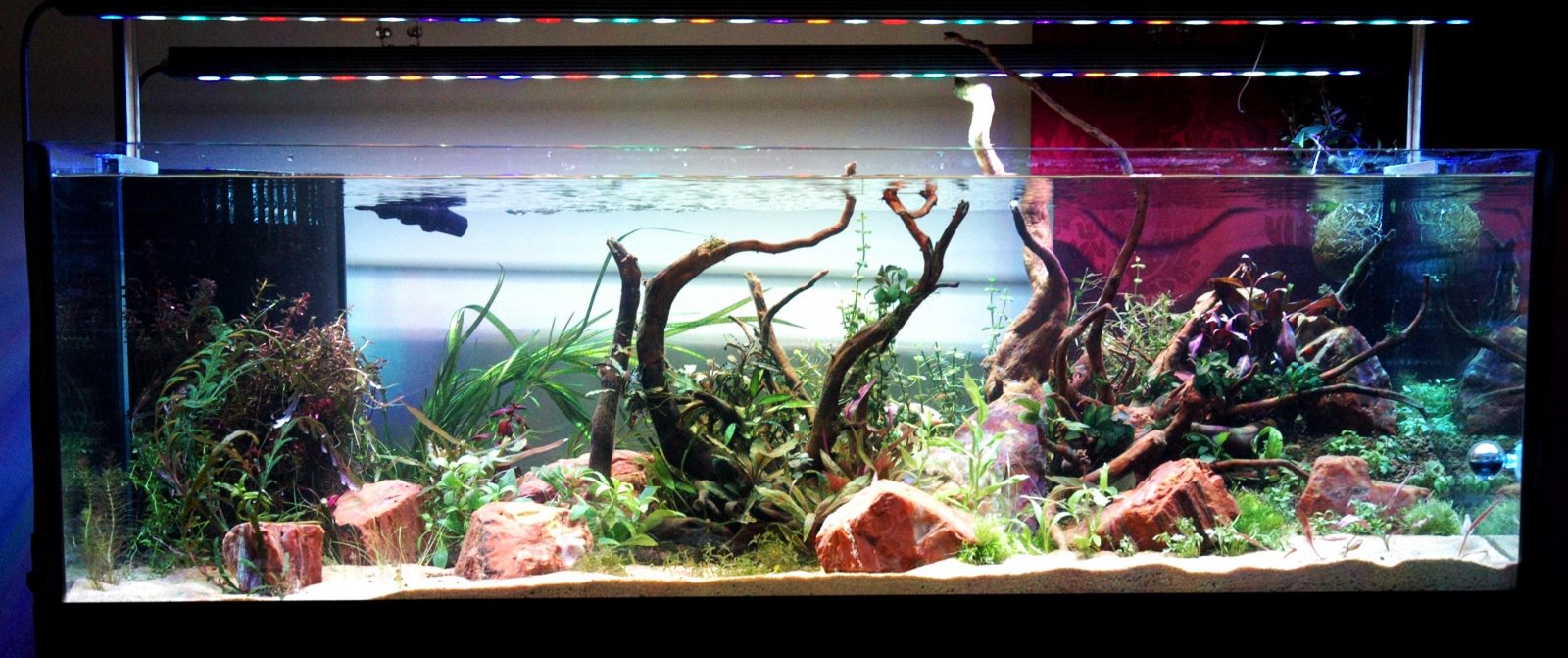 #19 OR Bar LED Light for Refugium 
Yes! Our OR Bar LED light is also perfect for macro alga!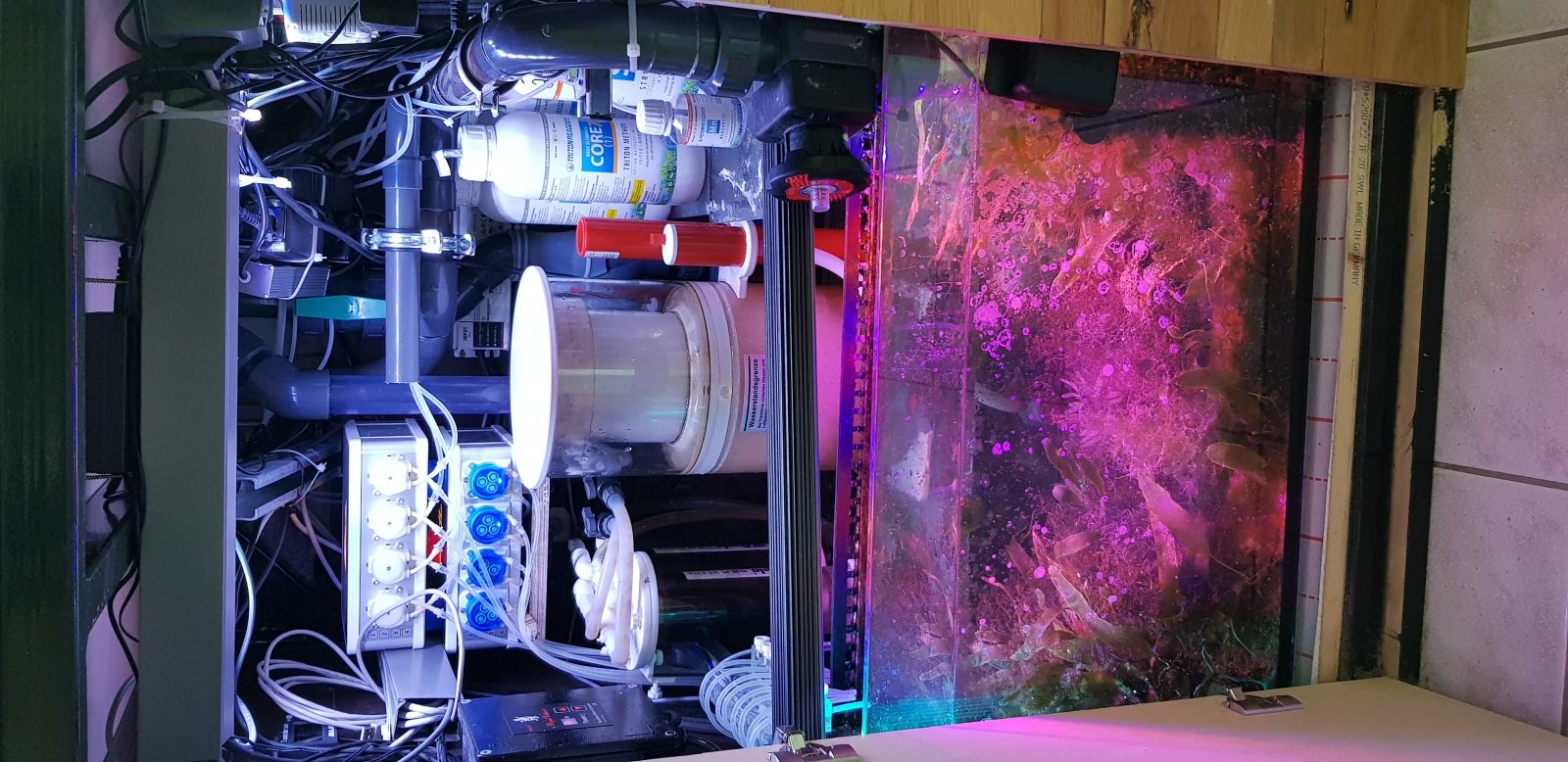 #20 OR 120 Bar LED light UV/Violet
Our client had already 2 Atlantik units but he wanted an extra pop coral boost, so he added the OR 120 Bar LED light to do the trick!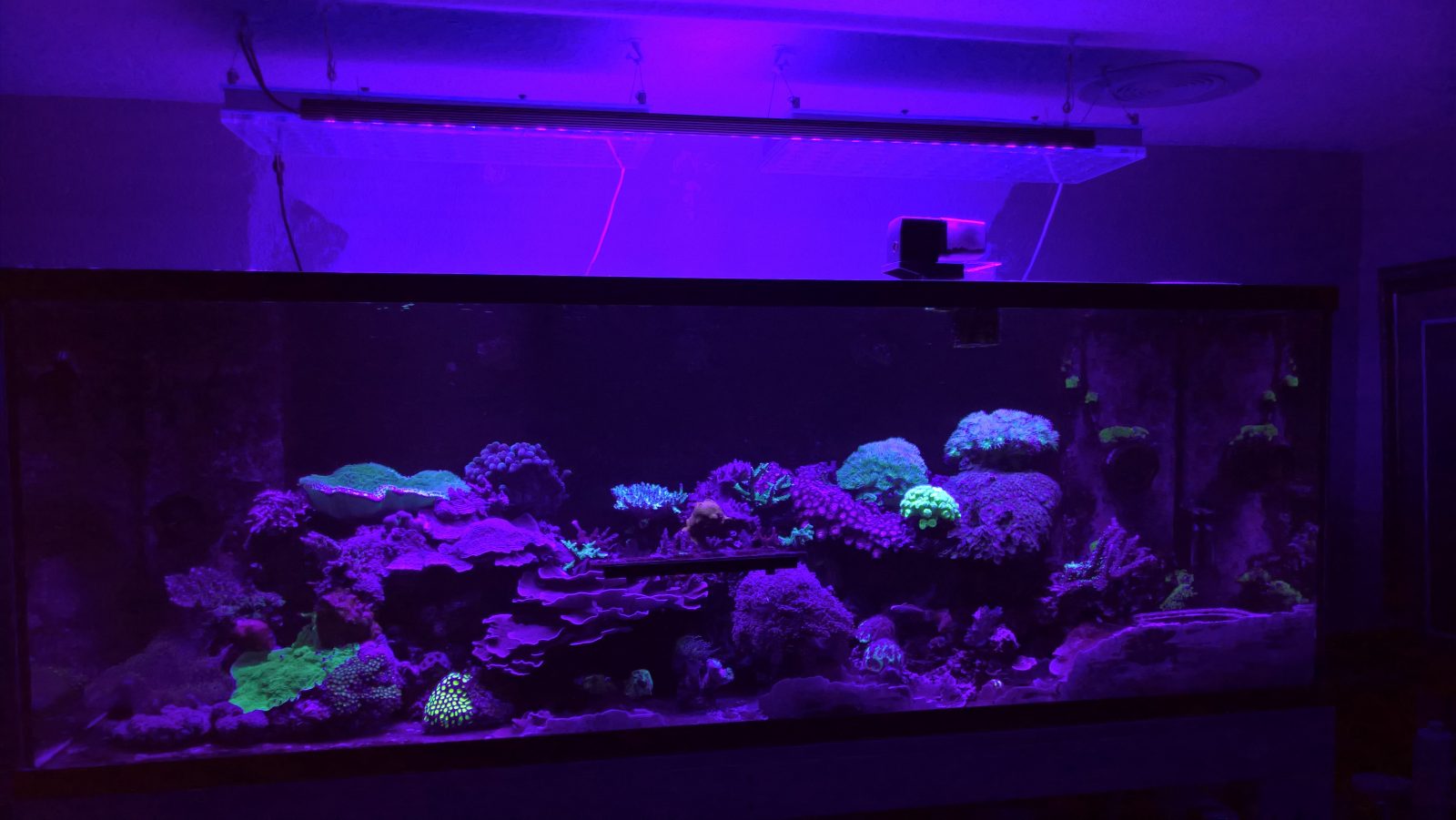 #21 Corals Under OR120 Bar LED light UV/Violet
It is not easy to take good photos under the UV/violet LEDs or Blue Sky, but here are some nice corals photos that we got from our clients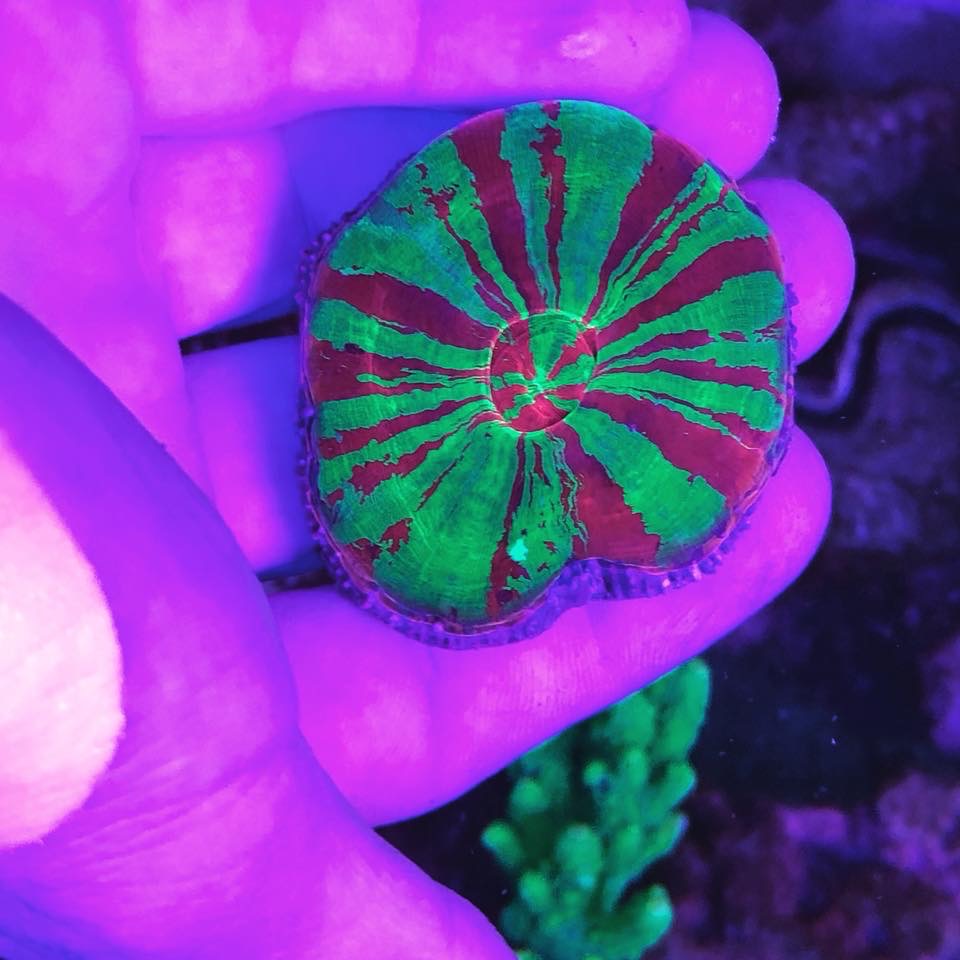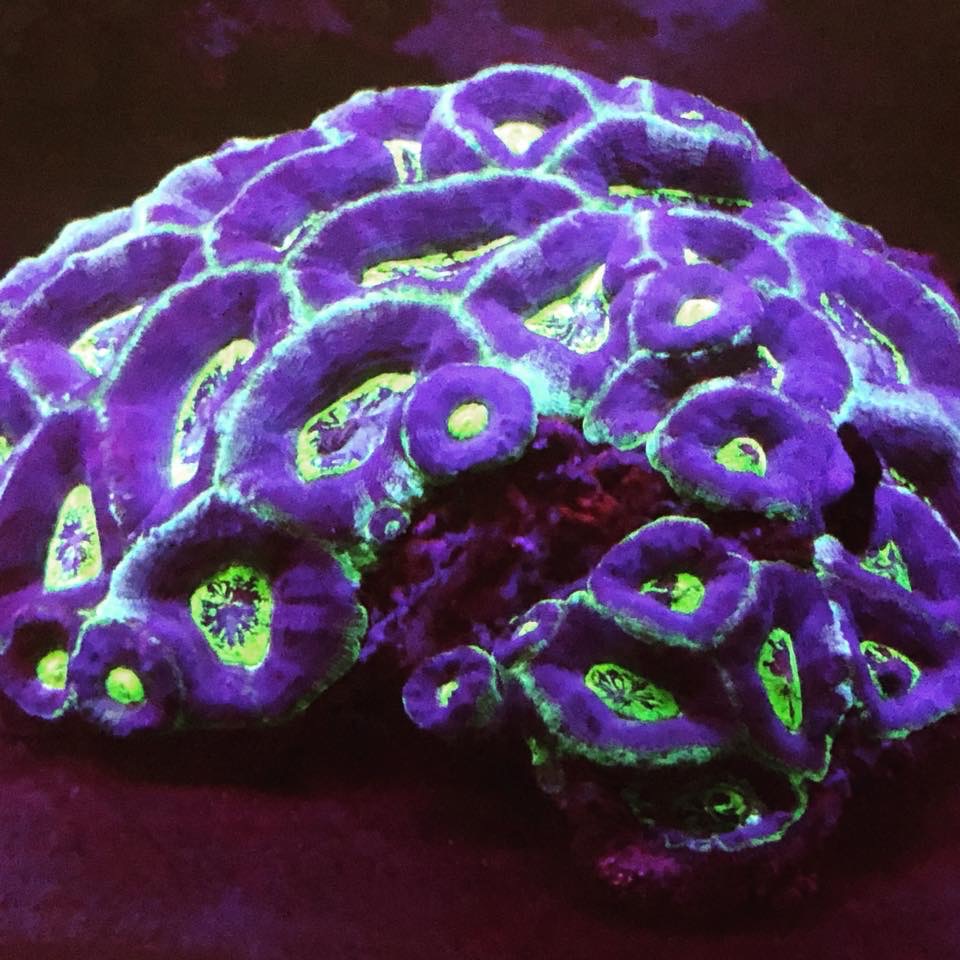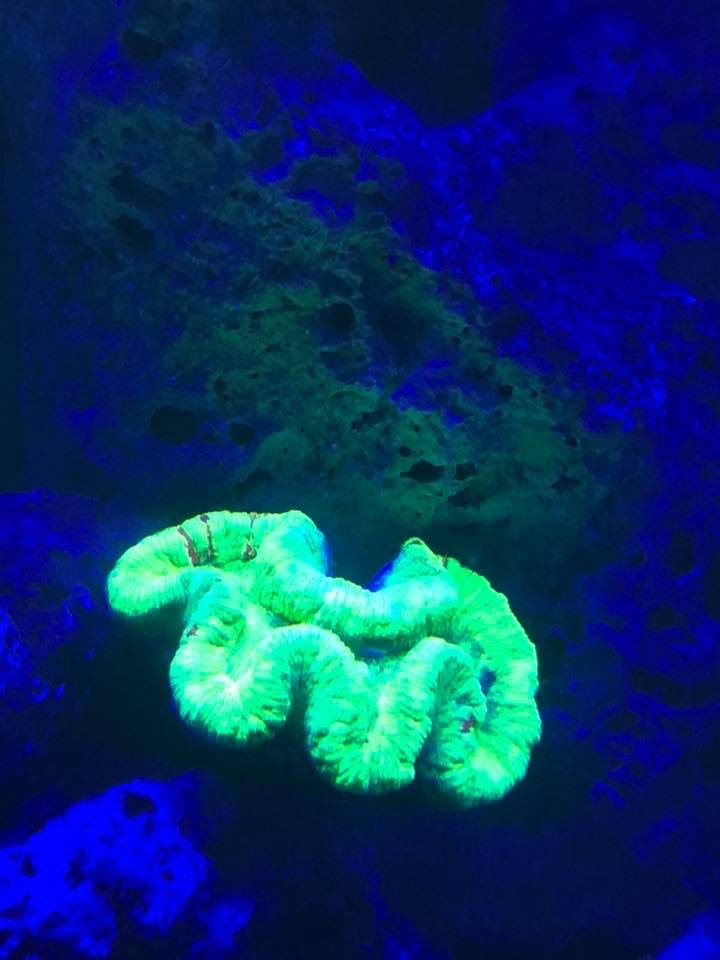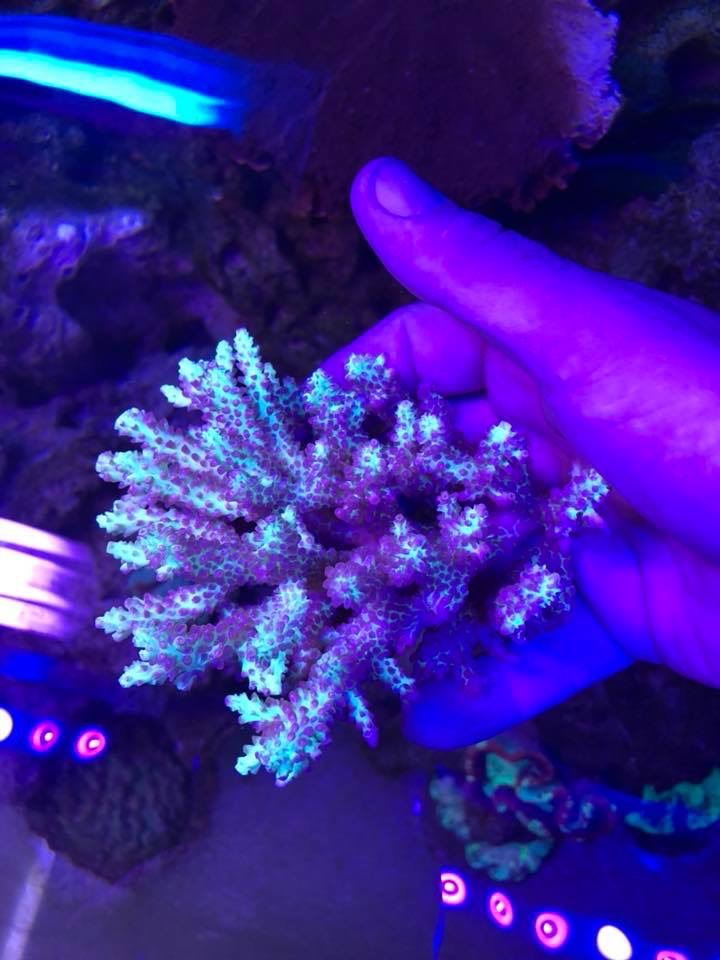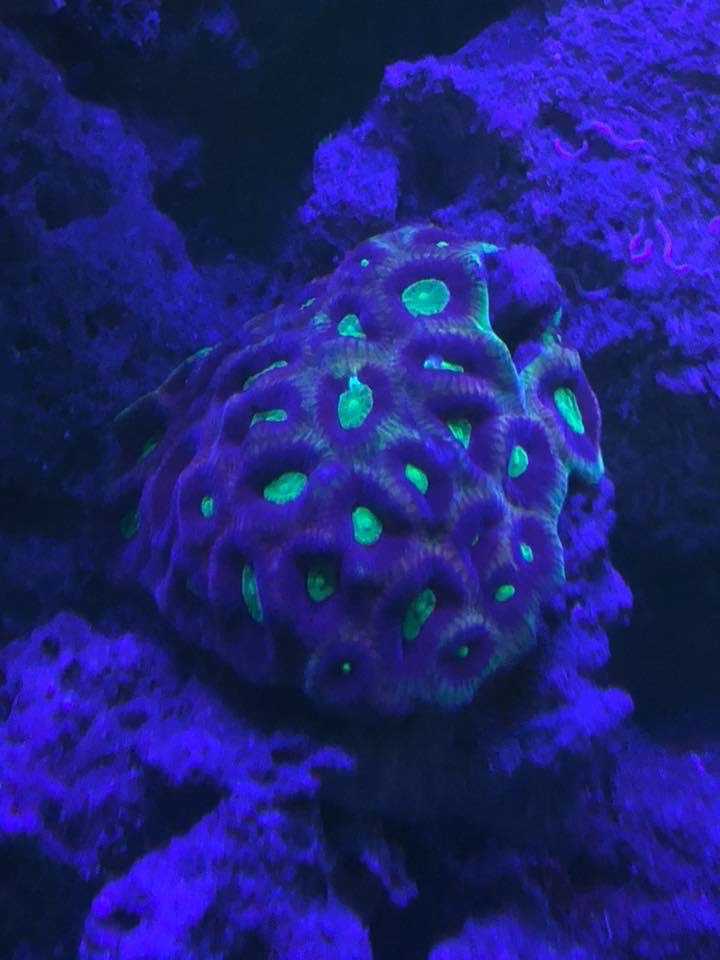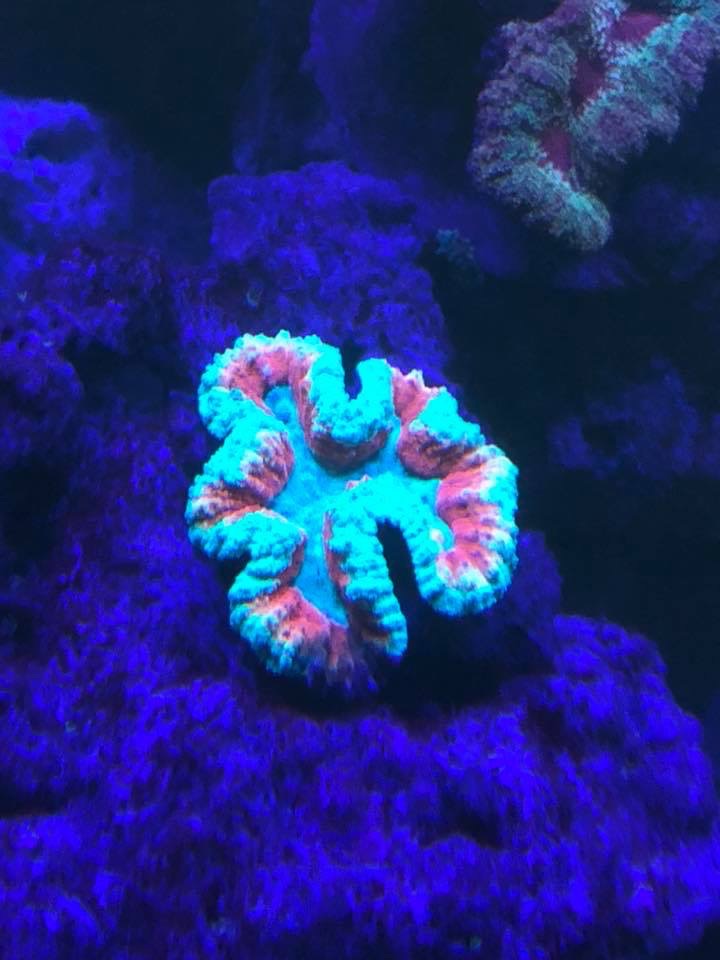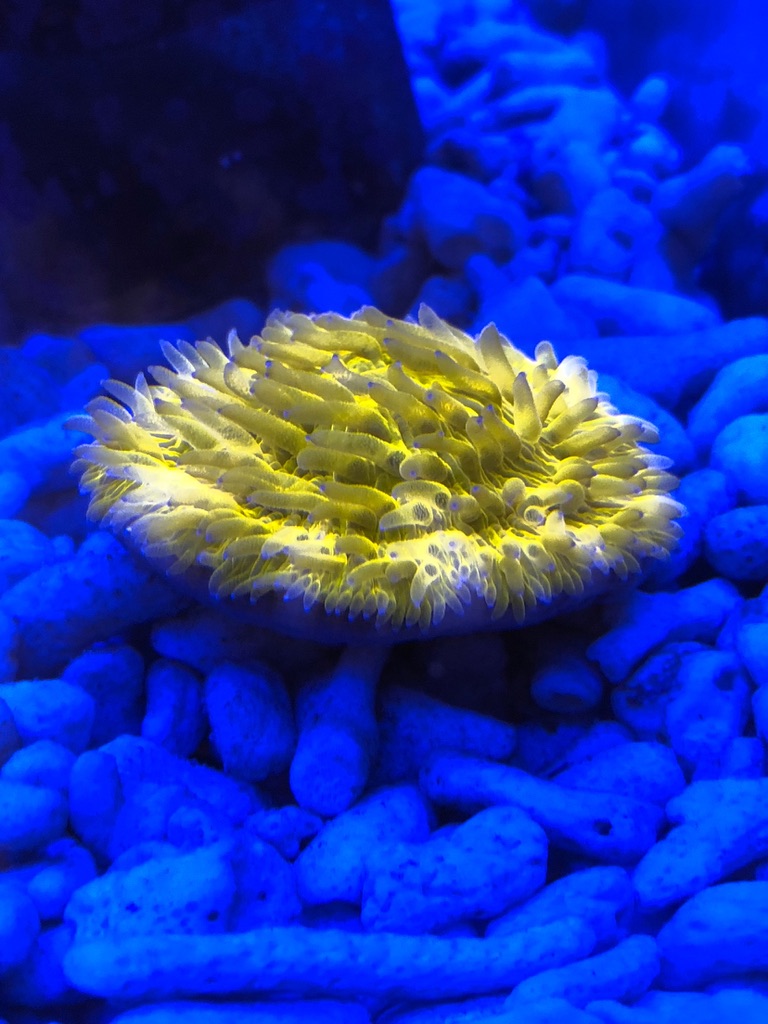 #22 Mike from Dutch Family Reef located in Grandevill, MI
has sent us this photo of one of his frag tanks now being lit by one OR120 UV/Violet and one OR120 Sky Blue. Mike states the colors are fantastic and we couldn't agree more. If you want to put some pop in your coral reef consider using the OR models as a supplement to your present lighting or converty completely over to the Orphek OR series of LED lights.Inquiries can be sent to contact@orphek.com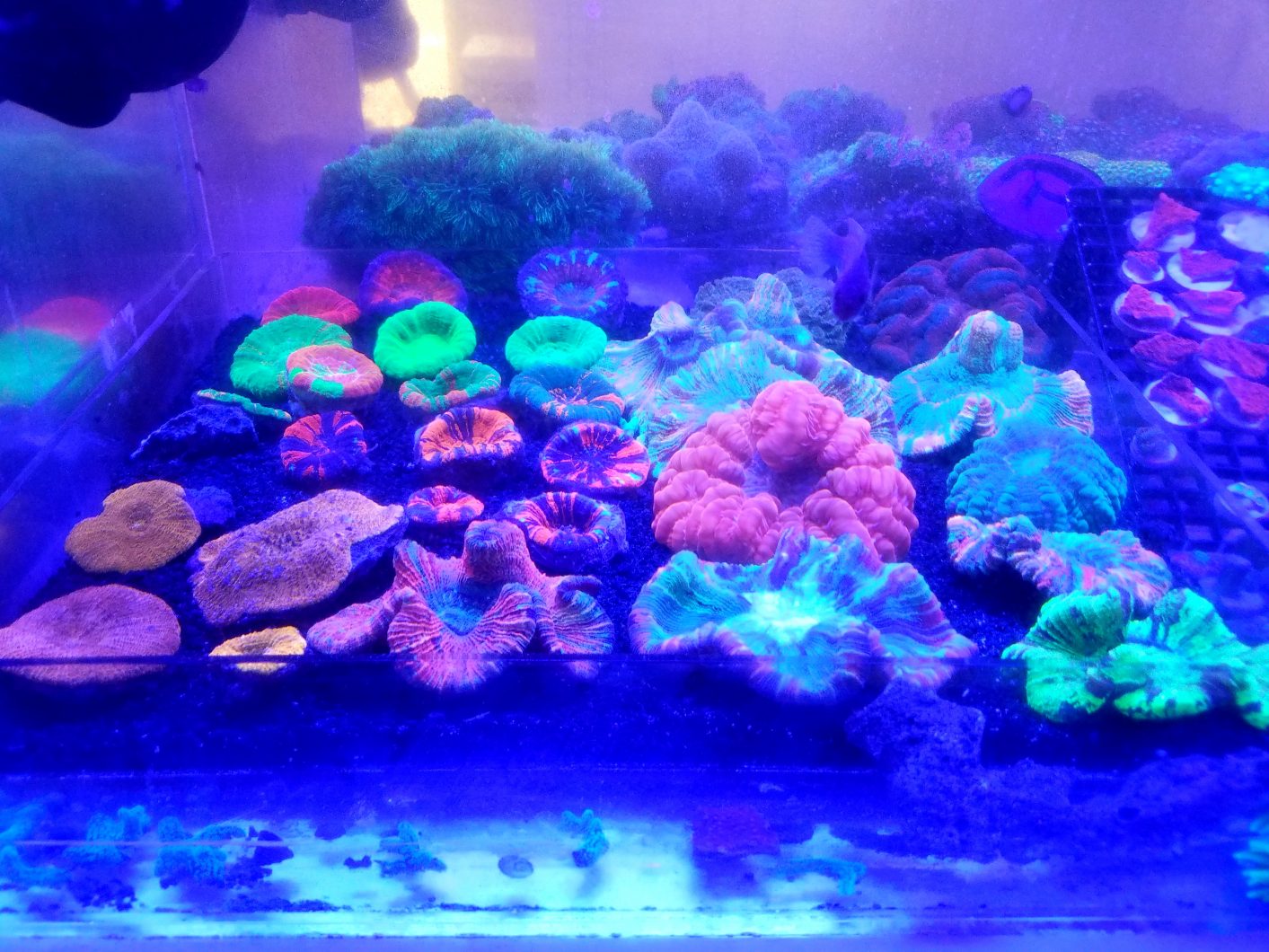 We hope to continue to post as more photos will continue to arrive. We hope you all enjoyed these ones and that it helped to give you ideas for layouts!
---
If you are a shop, importer our a private collector and you are also looking for customization at any country around the globe and you are also wishing to purchase or upgrade your Orphek units and:
Improve the quality of life of your corals and marine species
Install a neat and easy to clean fixture
Own not only a conceptual design LED light solution, but a true color & growth technology
We will be very happy to find the best Orphek LED Lights for your tank.
Also if you wish to know more details about our OR Bar LED lights, email us to contact@orphek.com and we will help get you started! You can also reach us by filling our form
Check also our product page – OR BAR LED LIGHTS