Melissandre 800 liter saltwater coral tank with Orphek Atlantik v2.1  – update
Working at Orphek sometimes gives us the opportunity to follow and share the development of a client's corals over the years. We first posted an article about Meli's tank  in August, 2015. We have met her again in facebook posting a comment and we have made contact with her to know how she was doing. Melissandre lives in Lyon, France and she has a beautiful 800 liter saltwater coral tank. The tank is a mixed reef tank with a lot of SPS coral and LPS coral. Meli keeps additional refuge with 90k of live rock along with soft corals and seaweed which is illuminated in alternation with the time of the main reservoir. She has been running 2 units of Atlantik V2.1 for two consecutive years now.
System Stats 2015:
800 liter rimless display tank (212 gallon)
130cm x 100cm x 60cm high. (51 in. x 40 in. x 24 in. high)
Berlin Method
300 liter Sump (80 gallon)
Bare bottom tank (no sandbed)
Since we first posted her tank in 2015 she made a few changes – She added a limestone reactor which according to her, it was indispensable due to the great coral growth. She also added a sand bed to the tank.
Check here the old display and the new one!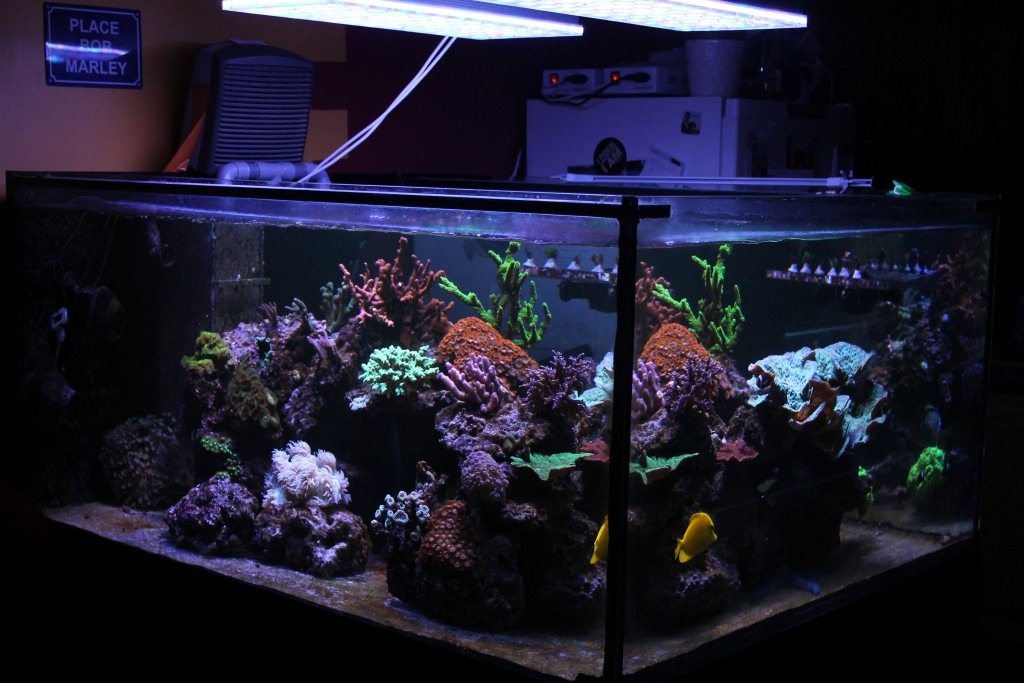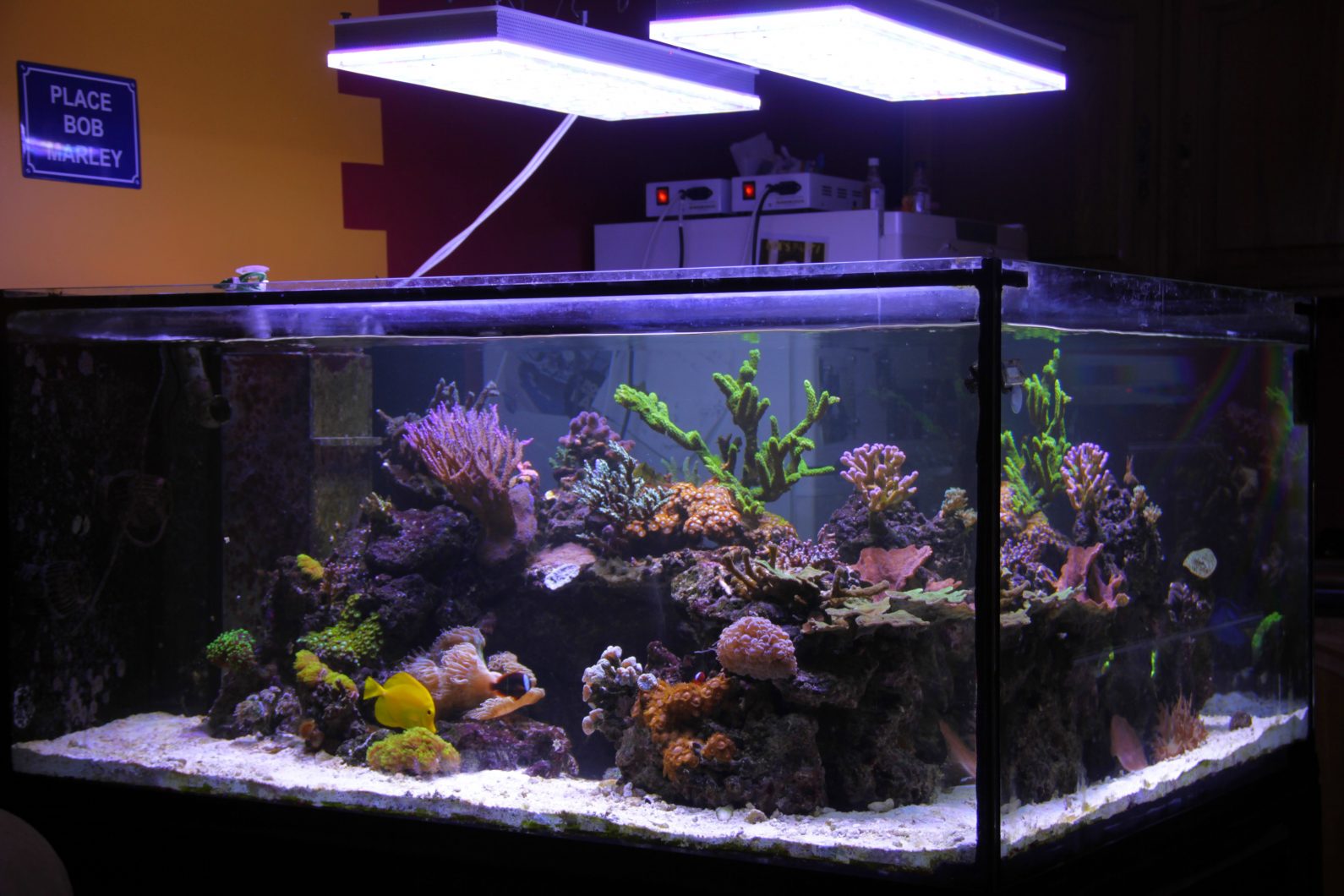 According to Melissandre she has been running her Atlantik V2.1 units for 2 year and she is very happy with the results she is getting, specially with the development of the corals.
She sent us some beautiful pictures that we would like to share with you!
She also shared precious information of how she has programmed her lights.
OBS: Please notice that we have worked on the pictures to hide her username for her own security & privacy – so there is no graphic design defect in the screens displayed!
We like to thank Melissandre for sharing with us her Orphek experience and the beautiful photos she has taken of her corals.
If you are also from Europe or any country around the globe and you are also wishing to:
Improve the quality of life of your corals and marine species
Install a neat and easy to clean fixture
Own not only a conceptual design LED light solution, but a true color & growth technology
We will be very happy to find the best Orphek LED Lights for your tank.
Email us to  contact@orphek.com and we will help get you started! You can also reach us by filling our form.
By the way, we all want to see your tank displayed here in our website!