This beautiful 120 gallon reef tank in North Carolina is lit by the Orphek Atlantik  lights.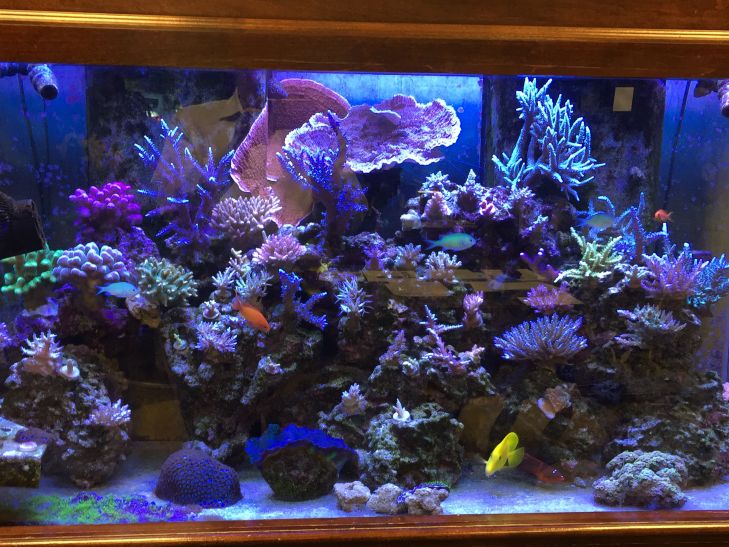 In the beautiful hills of North Carolina you'll find this 120g reef tank in the office of our friend and client Eric.
Eric made the switch to Orphek LED aquarium lightings Atlantik V series of lights in September of 2014 and hasn't looked back since. His tank, a standard 120 gallon, 48″ x 24″ x 24″ is lit using 2 units of the Atlantik v2.1 and is thriving under his care.  Filled with SPS, LPS and soft coral as well as a nice selection of fish and clams, the tank is a relaxing addition for Eric and his staff throughout their hectic workday. The beautiful cabinet work surrounding the tank helps it to fit in with the rest of the office but the inhabitants themselves steal the show.
The tank was moved to its current location 2 years ago and was restarted at that point with all new sand, rockwork and coral. Prior to installing the Orphek Atlantik LEDs Eric was using a fixture with 8x 54 watt T5 bulbs. The reduction in electricity and the elimination of bulb costs has made this a win/win situation for him.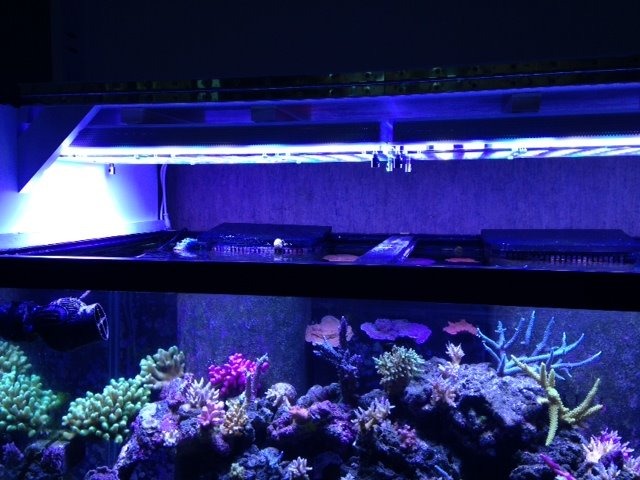 The system is backed by a 40g sump containing an Octopus 170 regal skimmer. Eric uses a Kalk stirrer and doses Kalk as topoff water. All dosing including Calcium Carbonate and Soda Ash is handled via the Neptune Apex controller using a Neptune DOS.
Since making the switch to Atlantiks, Eric has seen an increase in both growth and coloration. Most of his coral are the same as when he made the lighting switch and you can see the progress in the comparison shots below.

We recently asked Eric a few questions regarding his system and his experience with the lighting and here is what he had to say: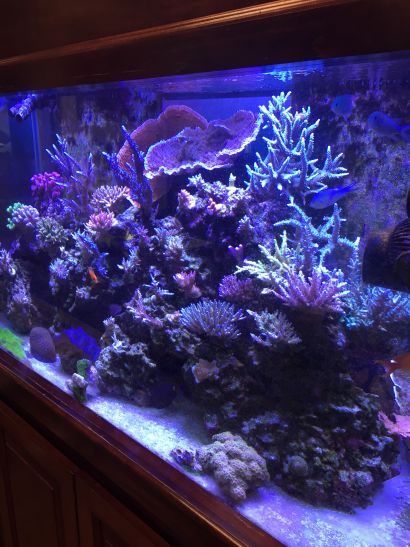 Question: What was your reaction when you saw your Orphek lights for the first time?
Answer: I thought the lights were very well built, looked very high quality.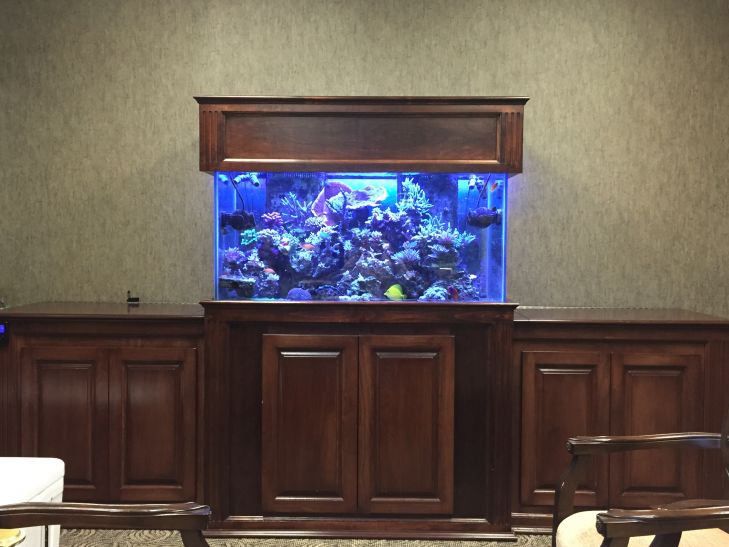 Question: Would you consider using the Orphek Atlantiks again on another project?
Answer: Yes. I would use the Orphek lights on my next build.
Question:  What would you tell anyone who is considering purchasing the Orphek brand of lighting?
Answer: The Orphek Lights are expensive BUT you would have to use more fixtures with any other brand than you do with the Orphek fixtures.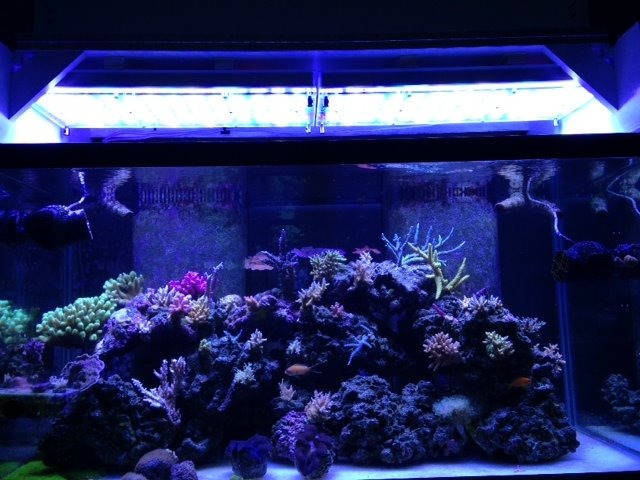 Question: What is your favorite coral in your tank?
Answer: My favorite coral is my pink and rainbow stylophora, plus I love a nice California tort. I also have a bunch of Battle Corals frags.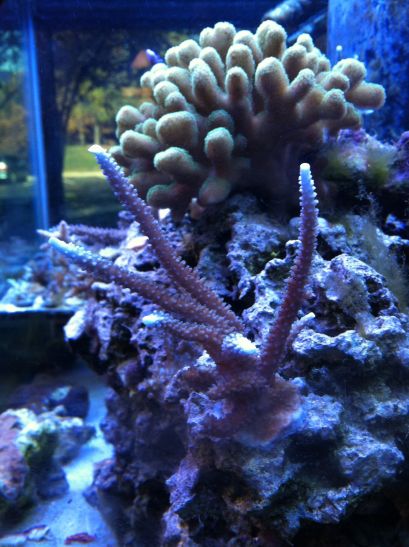 The Orphek Atlantik series of lights is more than just a light. It's a professional level piece of equipment that will enable you to not only keep coral but to help them thrive in your tank. Becoming part of the Orphek family is something that not everyone will do and for the chosen few, it's something that you can only explain after you've arrived. We are honored to have Eric in the family.