Saltwater Tank mixed reef 1350 gal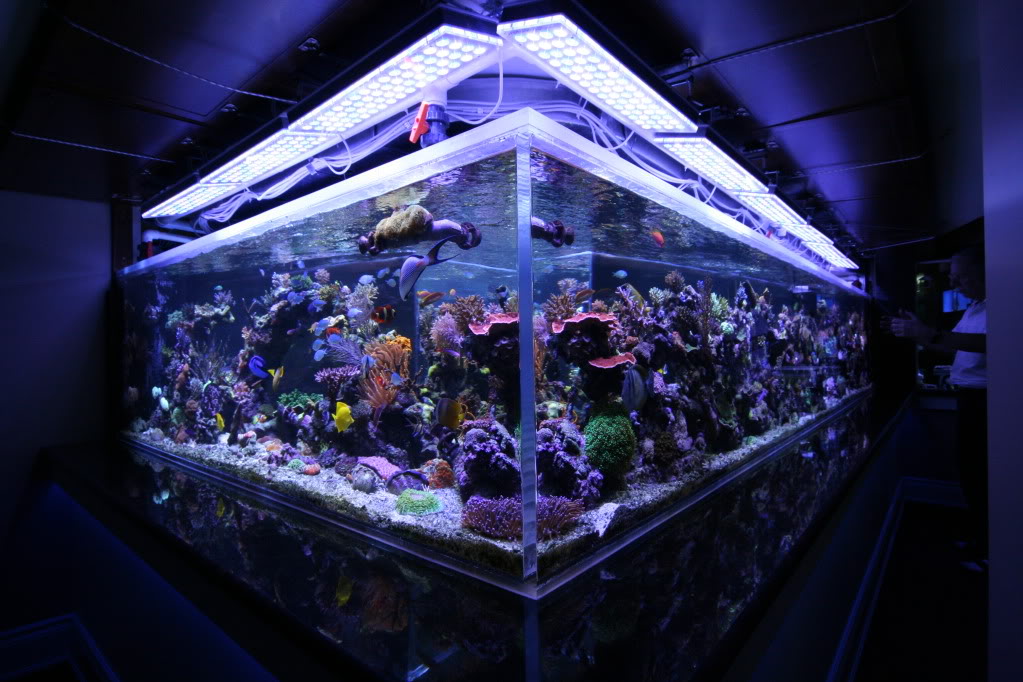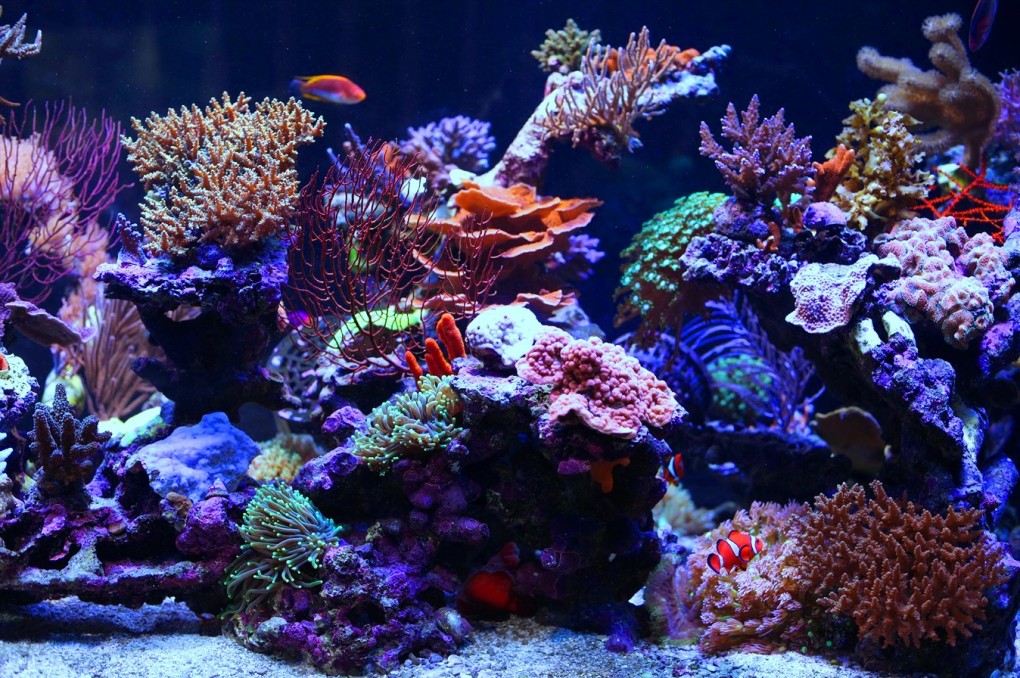 Link: http://petersfishtank.com
Display Tank Lighting
Lighting consists of three Aqua Medic units and sixteen Orphek PR-156 units. All the Aqua Medic Metal Halide/T5 units will soon be replaced with new LED units from Orphek. Our plan is to go 100% LED. Each Orphek PR-156 lamp consists of 2 watt LEDs in a 60:40 mix white to blue.
The Aqua Medic units were mounted to light down the centre of the tank. The Orphek units are mounted on angles along both sides to give more light to the outer rockwork while avoiding lighting the sides of the tank, reducing algae growth on the acrylic. PAR values range from 650 near the surface to 450 in the middle and 300 on the bottom near the viewing panels.
The Orpheks start to come on with just the blue LEDs one after the other at five minute intervals, beginning from the long end of the tank. Then the white LEDs start to come on one after the other. Finally the Aqua Medic units start to come on after that. The lighting period is from 11:00 a.m. to 11:00 p.m.
Lighting Period Summary:
12 hours blue LED (4 x 2w LED chips per fixture x 16 fixtures = 128w)
9 hours 60:40 white & blue LED (56 x 2w x 16 = 1792w)
7 hours MHL & T5 actinic (12 x 250w + 12 x 39w = 3468w)
7 hours peak illumination (1920w LED + 3468w MHL & T5 = 5388 = 4w/gal)