R2R Giveaway and Contest Forum 
We have very exciting news!
We are hosting a fantastic giveaway contest at Reef2Reef.
READ ALL ABOUT IT HERE AND RUN TO R2R TO PARTICIPATE:
WOW!! Orphek is celebrating the launch of some great new products (their recently launched Atlantik iCon and their BRAND NEW Atlantik iCon Compact), and they're doing it in a BIG way!! They're hosting a HUGE giveaway right here with 10 WINNERS!!! Will you be one of them? Well, why not give it your best shot!?!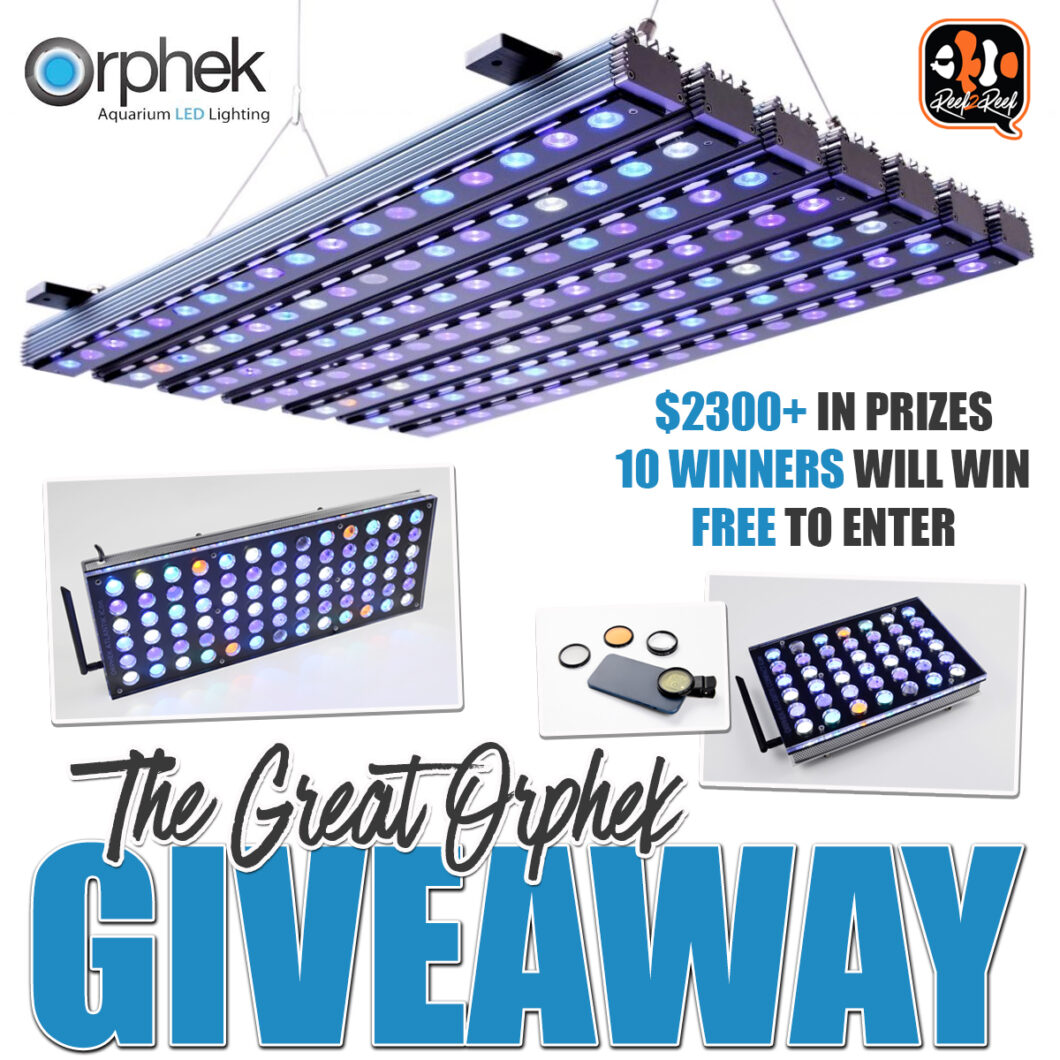 This giveaway will be tons of fun as we're bringing a contest with lots of ways for you to win! Check out the official entry requirements below and get those entries in!!!