Project Atlantik
Congratulations to Gary Wilkinson who had his beautiful reef tank featured on the pages of UltraMarine Magazine in the August 2016 issue. 
This video was professional shot by John Clipperton for UltraMarine Magazine.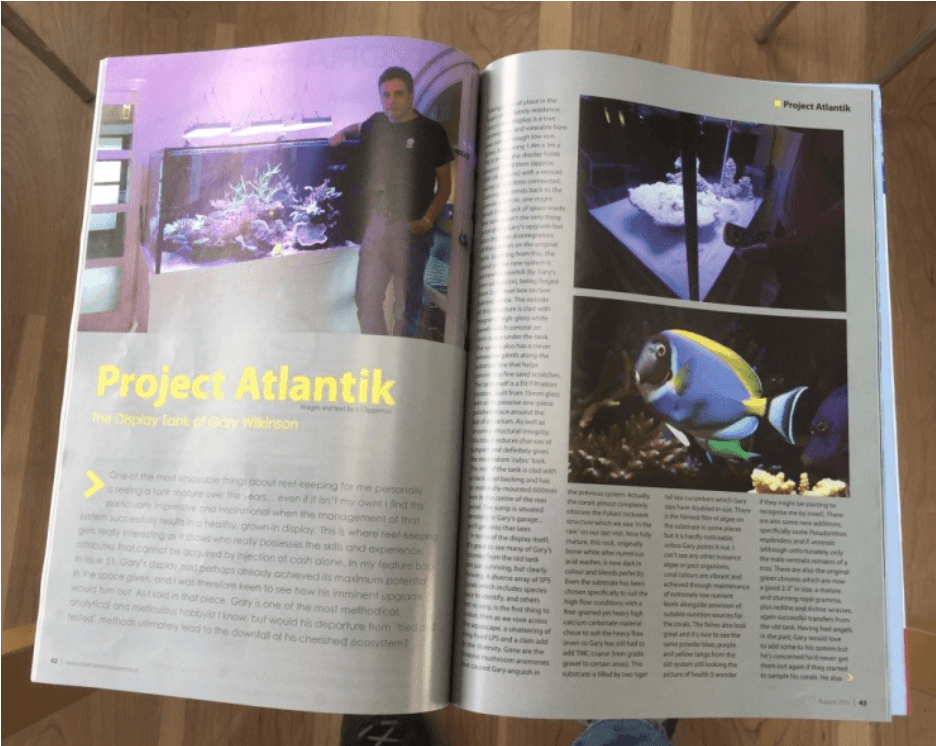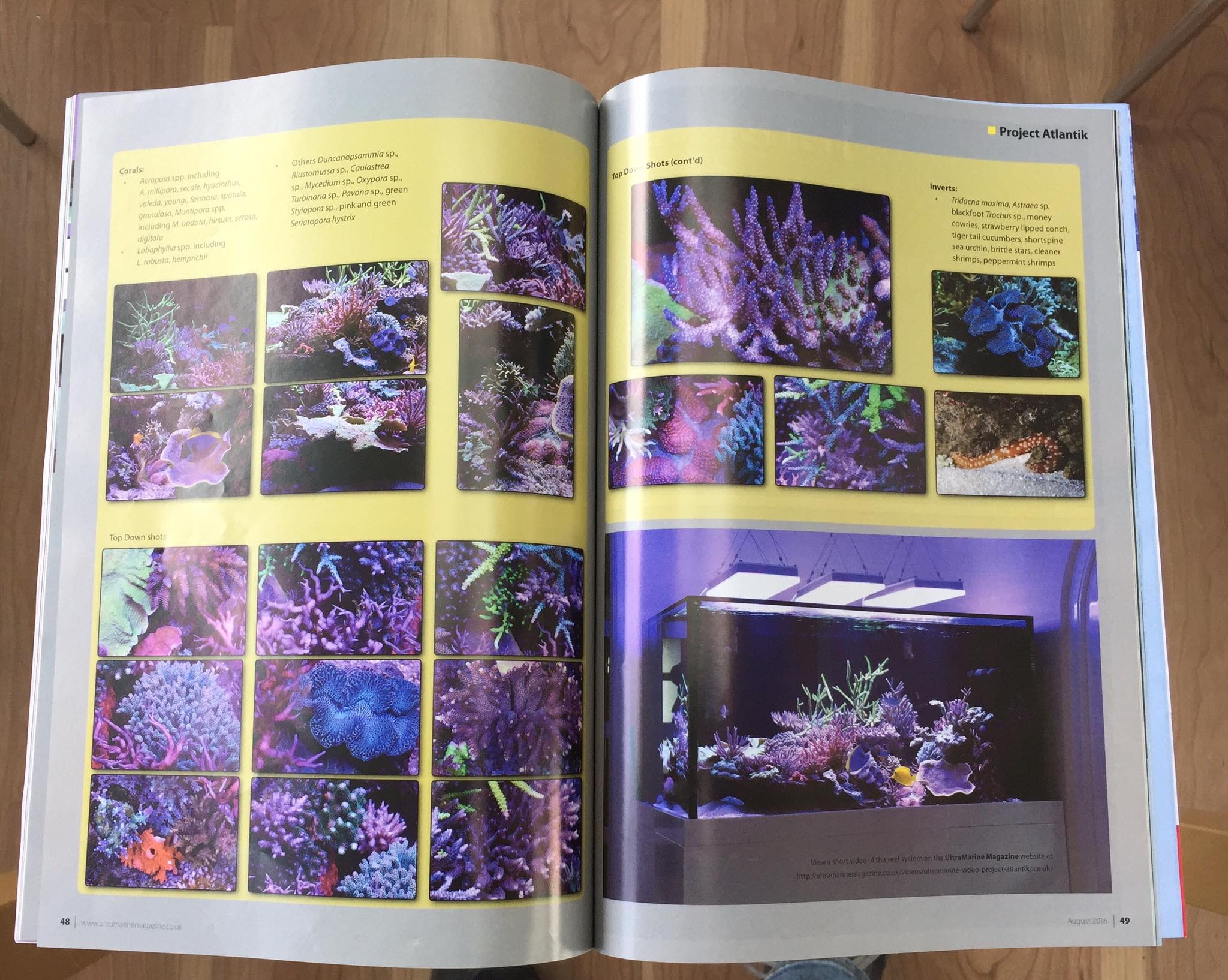 Gary has been using three Orphek Atlantik V2.1B Reef Lights over his beautiful reef for 14 months and coral color and growth is phenomenal under his excellent husbandry and supervision.
This video l shows Gary's reef tank just one month after it was set up with his new Atlantik V2.1B LED reef lights. 
Please enjoy the latest excellent video of Gary's tank here
This video was taken approximately 14 months since the reef was first set up.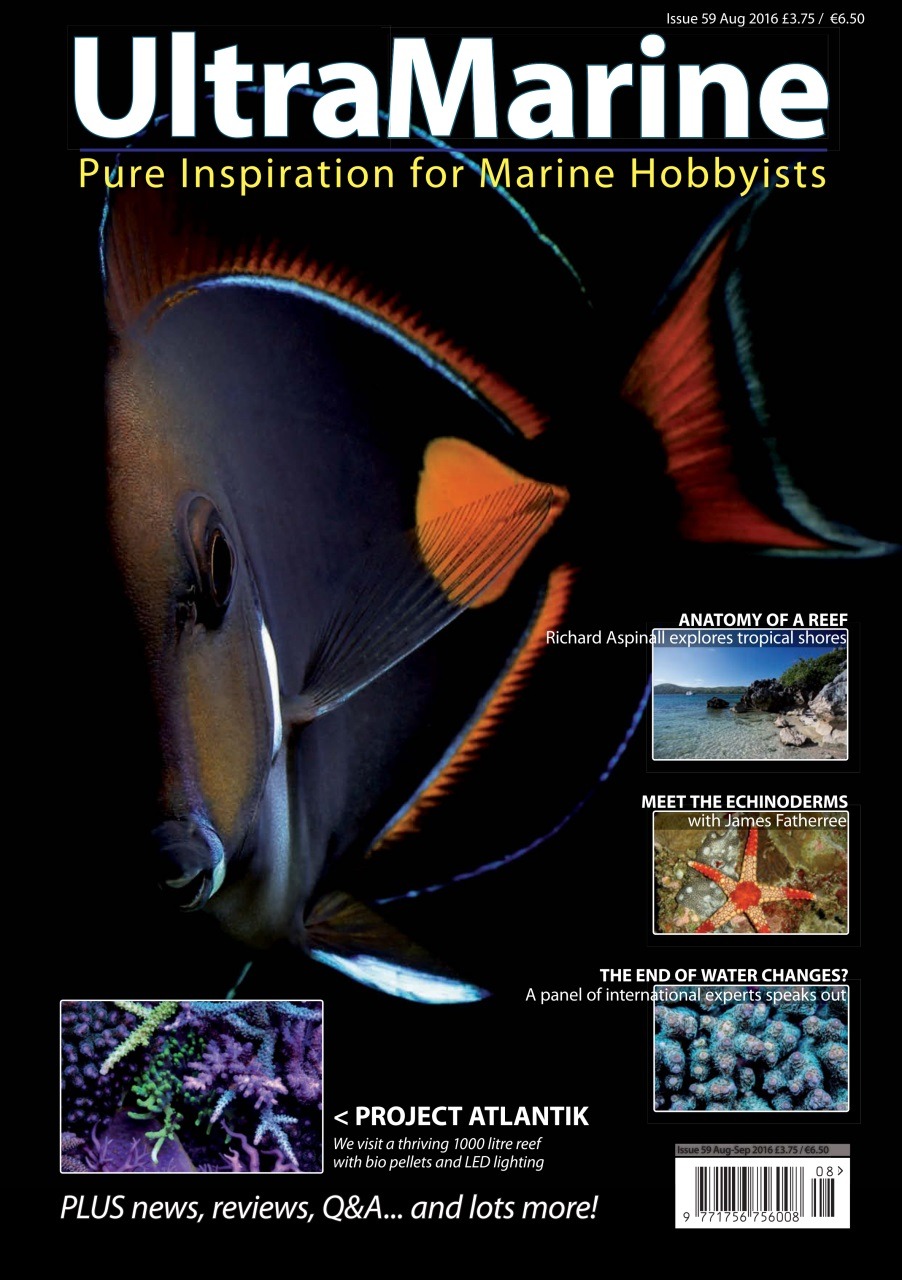 UltraMarine Video :: Project Atlantik – The Display Tank of Gary Wilkinson
John Clipperton recently filmed Gary Wilkinson's display tank, first featured in UltraMarine Magazine Issue 51 and now radically updated. Watch the video to get a flavour of Gary's system, and read about it in detail in UltraMarine Magazine Issue 59, Aug-Sep 2016, as a high quality magazine and/or in digital format available for all major platforms.
read more : http://ultramarinemagazine.co.uk/videos/ultramarine-video-project-atlantik/