The tank is a 6 foot wide 135g SPS-dominated reef.
The tech is nothing: Small sump, small return pump, basic skimmer, pair of Vortech WD40 QD for extra flow. Starboard (cutting board) on bottom of tank, no sand.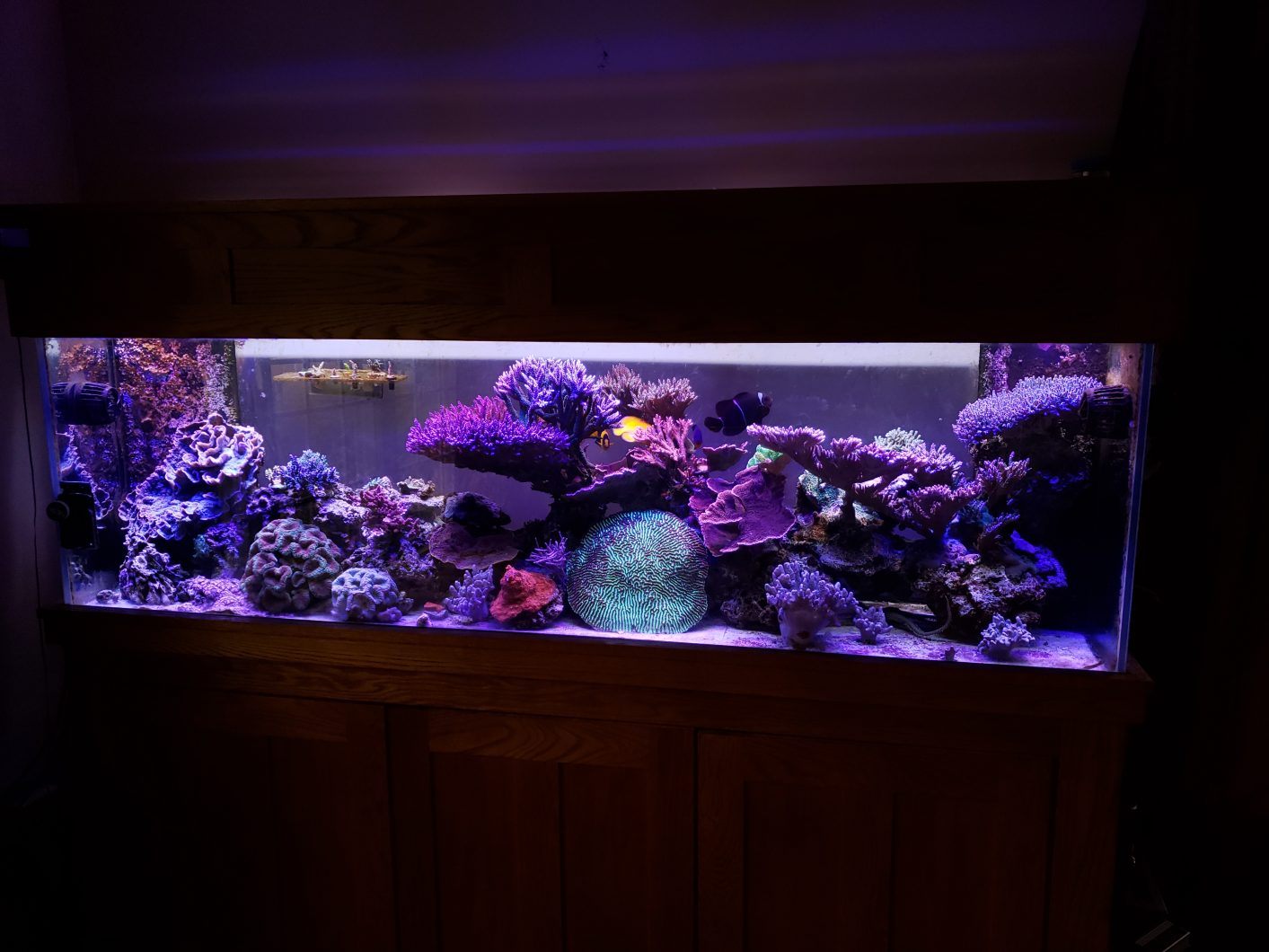 Maintenance is 10% weekly water changes, and doing is done 6 times per day with 2-part.
Lights are mounted above within a canopy, about 5 inches above the water line:
I'm using a pair of OR 90 Reef Daylight connected horizontally (with T-slot aluminum) to create a six foot wide strip.
I'm using a pair of OR 90 Reef Sky Blue (custom configuration that replaces the 490 nm with 430 nm LEDS), also 

connected horizontally. 

And finally, I'm using a 6 foot strip from now-defunct BML as a 12k color blend.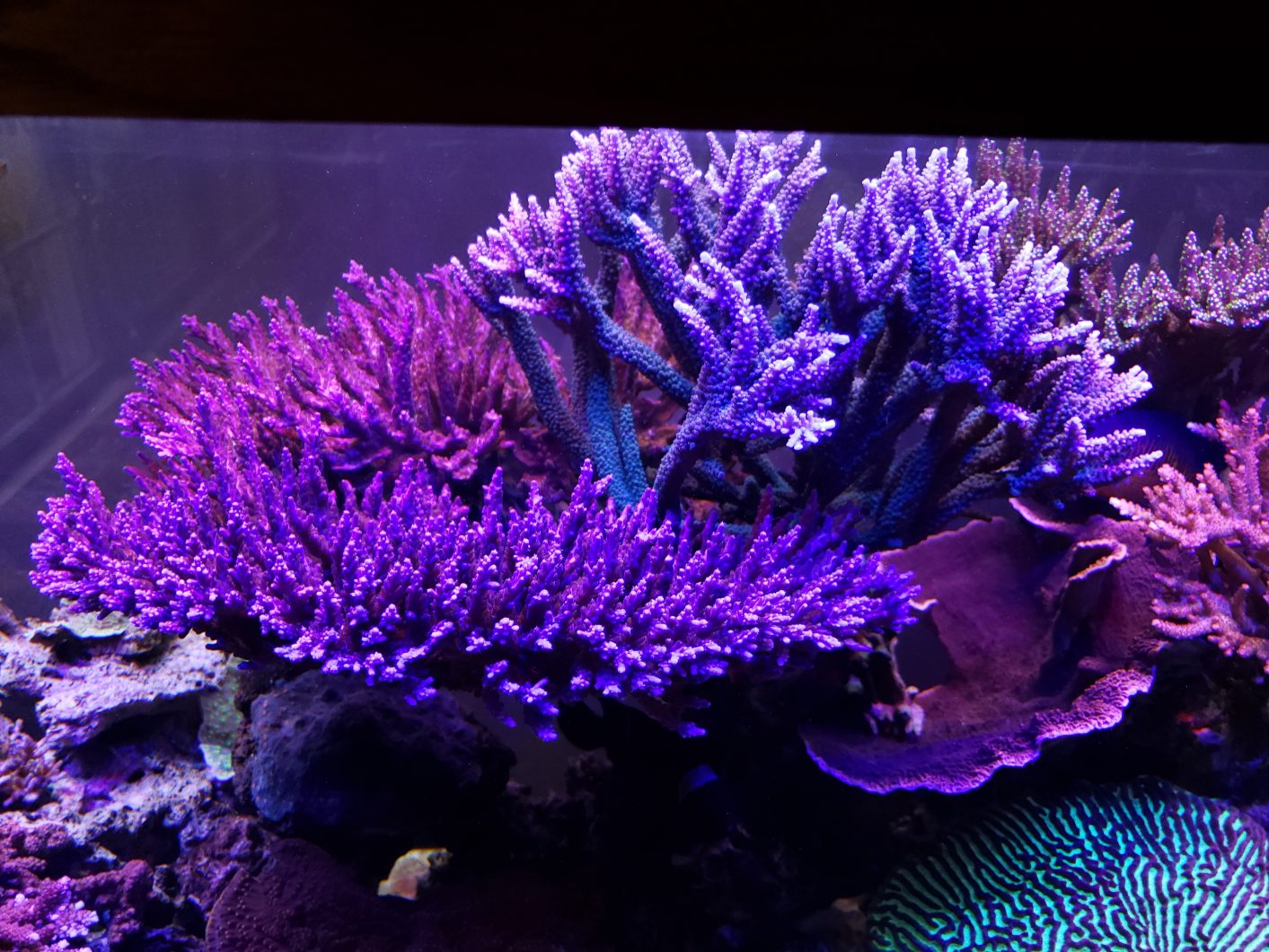 Sky Blue is on 12 hours per day. The Reef Daylight is on 9 hours per day. (the 12K strip is 10 hours per day).   The strips in the back and front are angled toward the center to eliminate shading.
The Orpheks replaces 6 foot LEDs from a company called Sunbrite (also defunct).
OR 120/90/60 BAR LED Lighting product page 
What are the avaliable sizes?
OR 120 – 120cm /48 Inch  /36 LEDs of 3Watt 
OR 90 – 90 cm   / 35 Inch / 24 LEDs of 3Watt
OR 60 – 60 cm  /24 Inch /  18 LEDs of 3Watt
Does the price include shipping?
Yes – Free shipping worldwide express door to door
Do you except PayPal or Credit Card?
Yes  – we will send you a Paypal invoice and you can pay with your Paypal account or credit card.
How can I Order   
Email us to:  contact@orphek.com
and a sales representative near your location will contact you soon for advice.
SPECTRUM & EFFICIENCY
More Photos