Orphek OR (Blue Plus & Reef Day Plus) breaking record this year with the highest economic efficiency in the market (euro per watt)!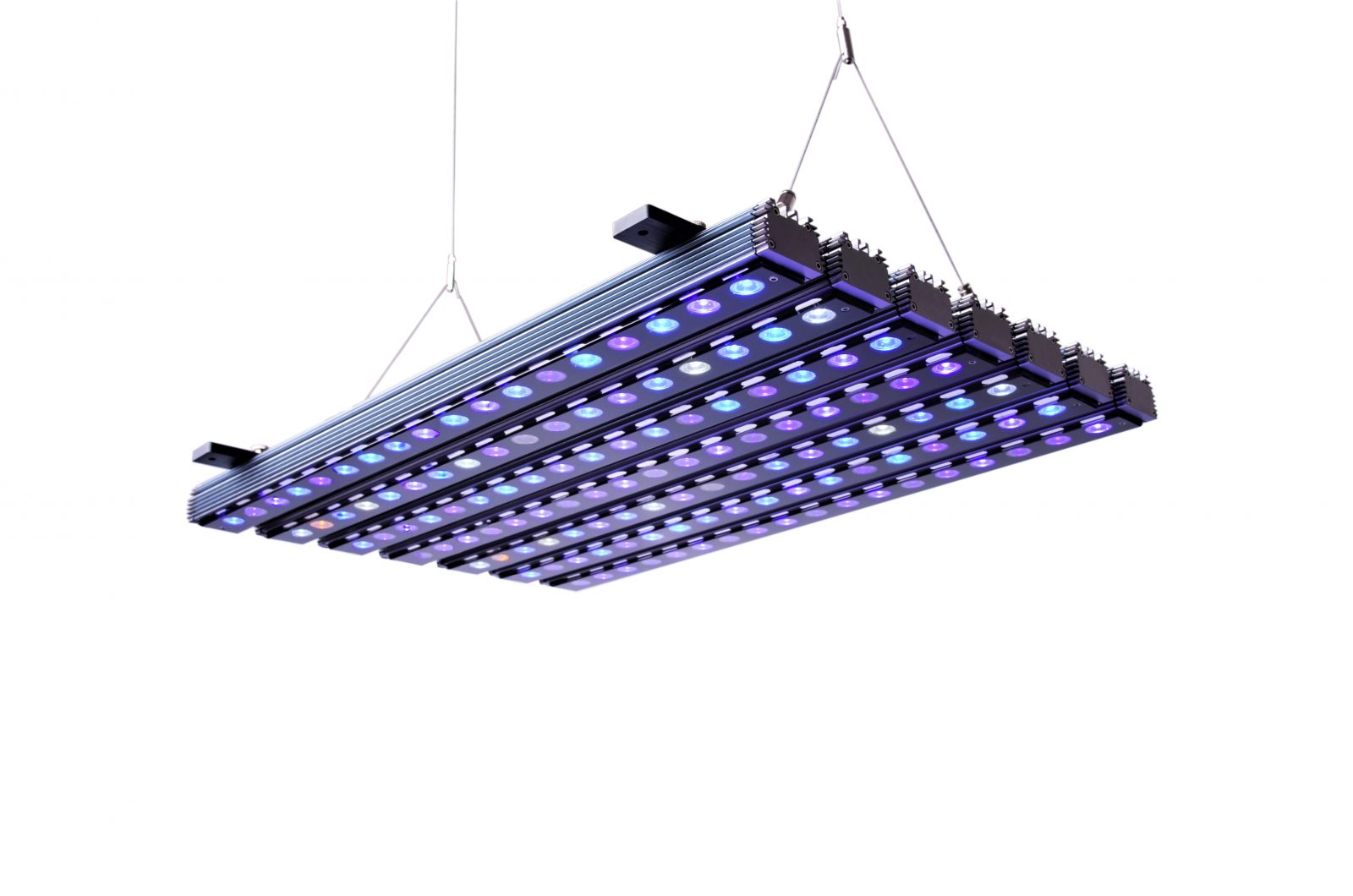 WE DID IT AGAIN!
We are very excited to share with you today exclusive information about our newest version of our OR LED Bars series – the OR3!*
*Our new model OR3 – 2020 comes with NEW LEDs! Orphek is worldwide recognized by being the leader in LED Aquarium lighting solutions capable of delivering products that provide perfect intensity/efficiency.
What does it mean?
So, it means you are getting the same LEDs we are offering in our Atlantik V4 fixtures! It means you are getting new customized high efficiency 5w Dual-Chip power LEDs that are even more technologically advanced, therefore more efficient!
Not only that, our new LEDs will last longer than the previous Orphek LEDs because we have improved its life span!! Running at 50% our new 2020 model 5w Dual-Chip advanced LEDs are more resistant to higher heat and it offers the highest PAR longevity with really minimum loss over the years.
Not only that, we have also improved internal lens to make sure you are getting the best Orphek LEDs!
A must read
Important – you will see in the article and tables OR2 instead of OR3 – please notice that OR3 is an improved version of the OR2, but the numbers are the same in terms of euro/watt. What you are getting now is higher life span due to more resistance to heat.
So let's get to what matters!
Italian blog danireef.com made a terrific job by calculating economic efficiency of both our OR2 LED Bars – Blue Plus & Reef Day Plus (euro per watt)! Not only that, it also compared our light to others available in LED lighting market.
And guess what? The numbers don't lie!
Orphek OR2 LED Bars – Blue Plus & Reef Day Plus break one more record this year by offering the highest economy efficiency (euro per watt)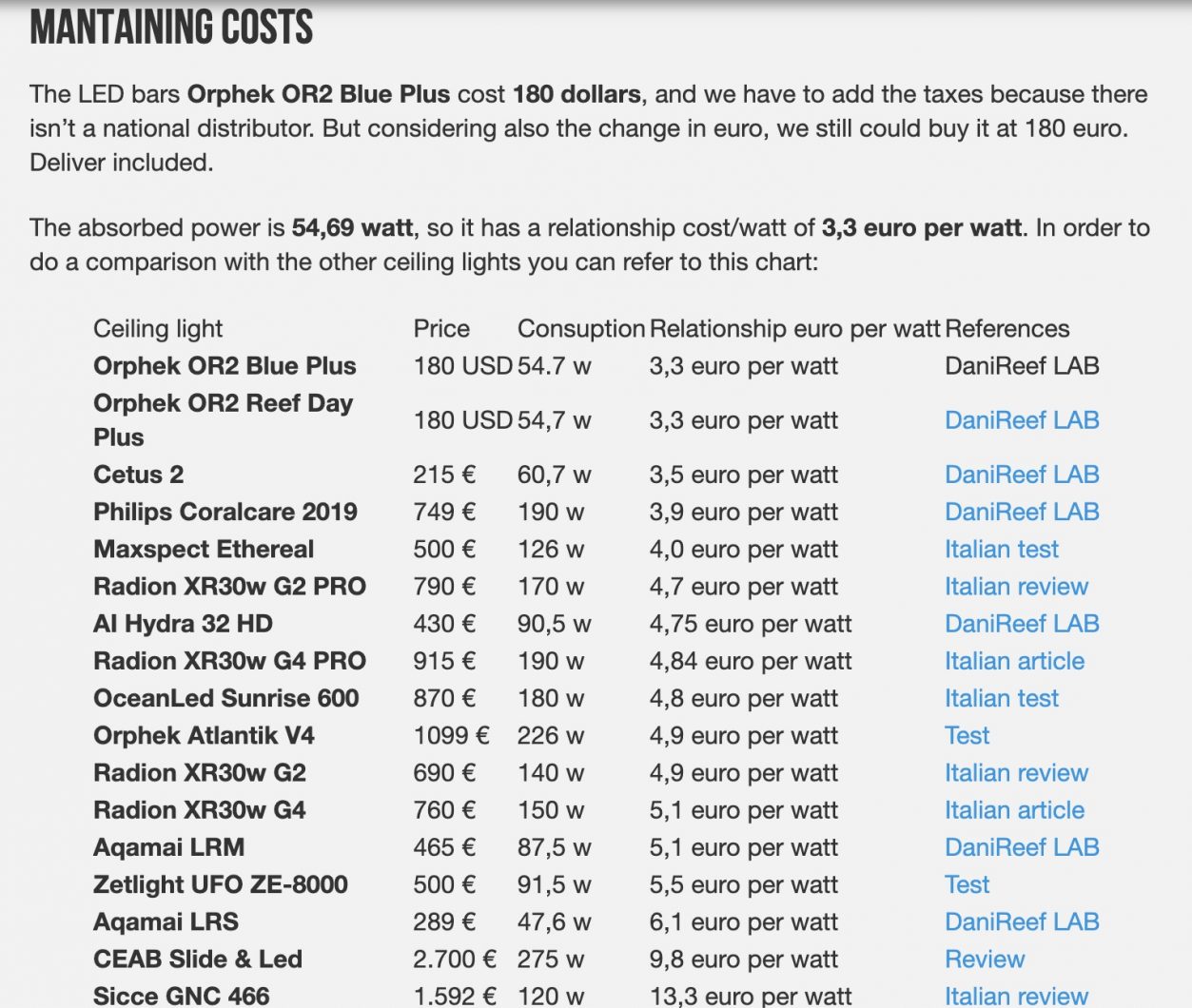 So now you know exactly what your euro (dollar) is worth for!!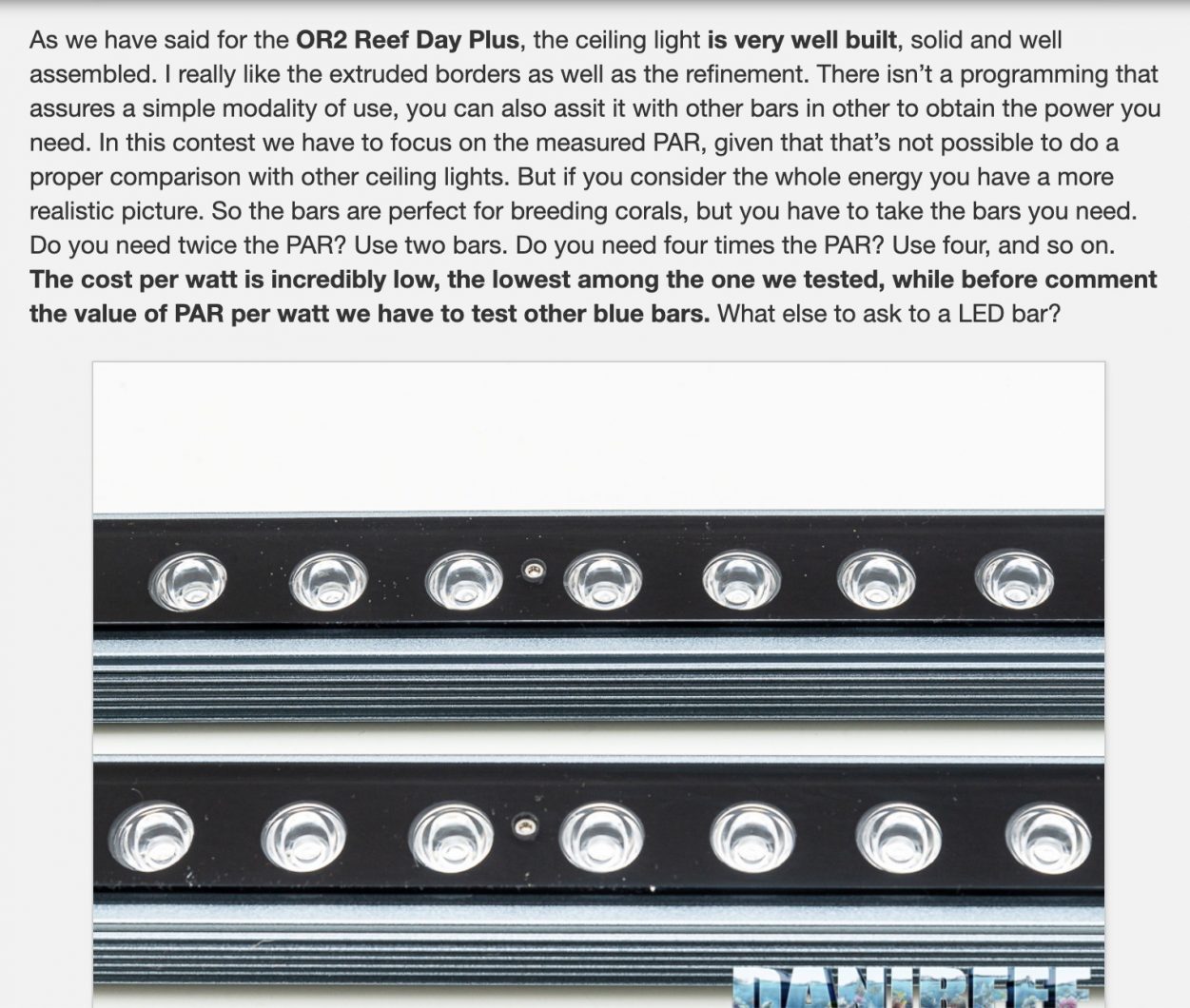 Check the video to know everything about our OR3 Reef Aquarium LED Bars!
Want to know details and prices?
Go to our product page: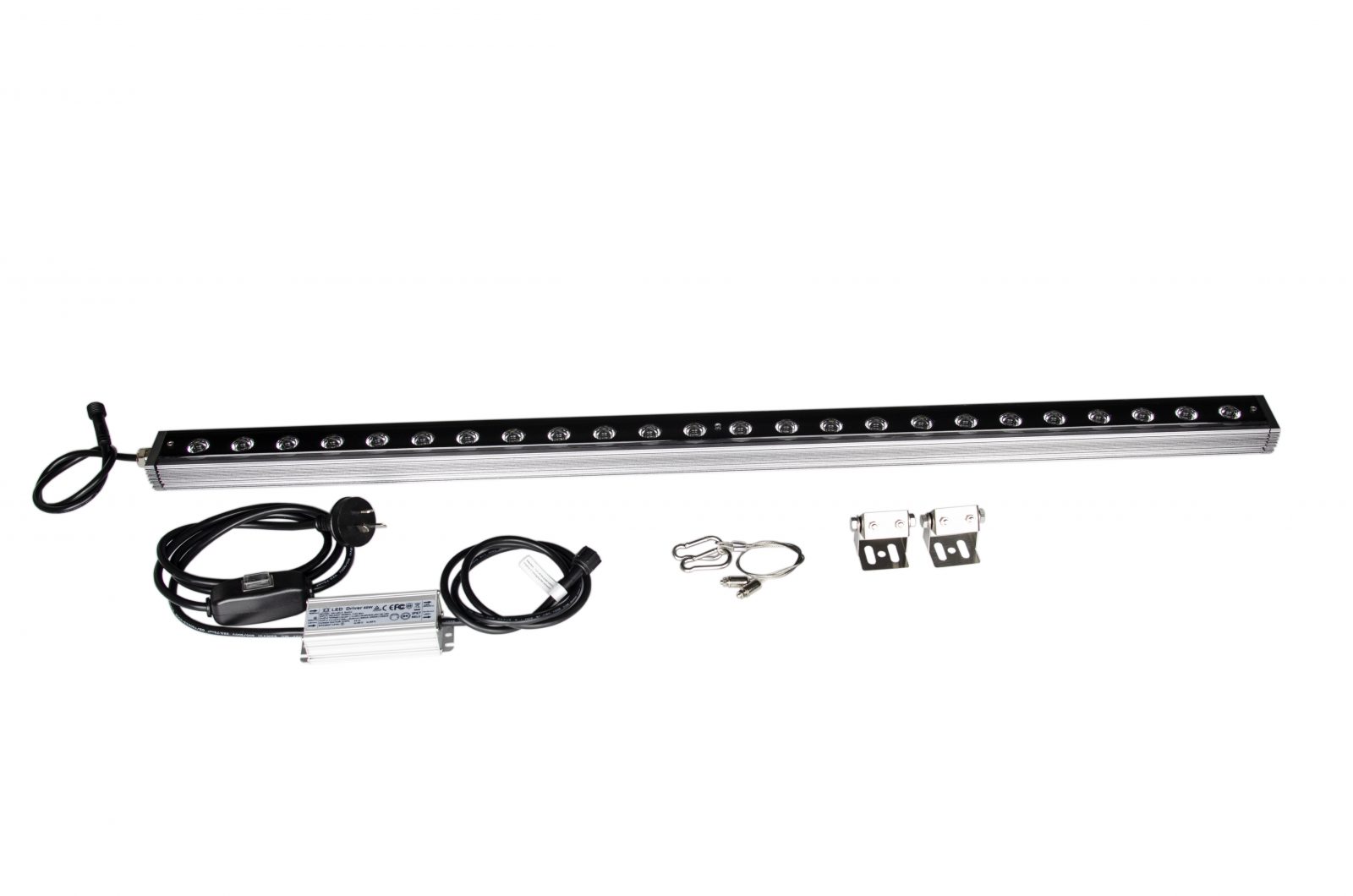 The Best 2020 Reef Aquarium LED Bar with Dual core 5Watt !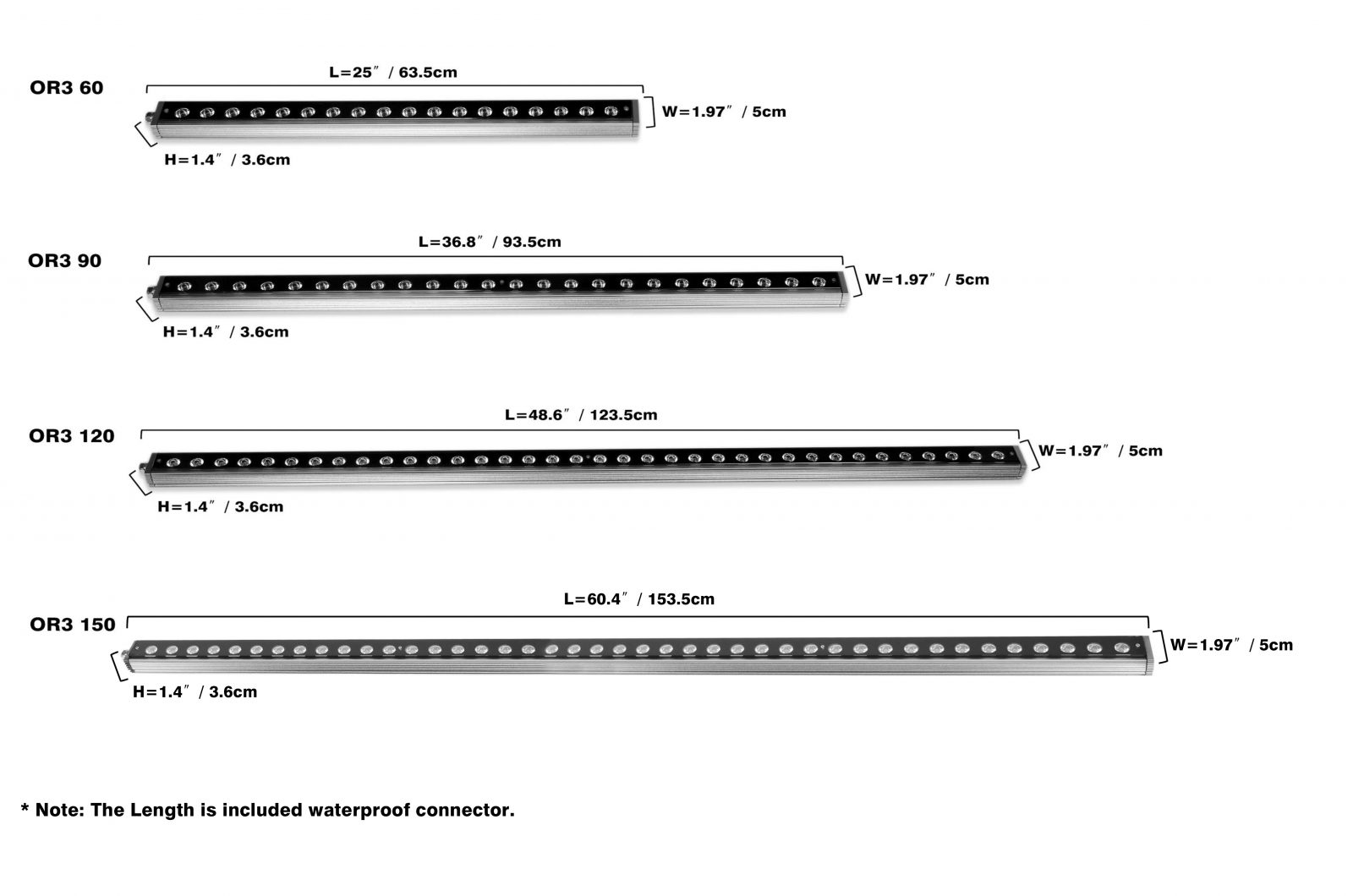 Orphek is ready to take your orders today!
If you are from Europe or any country around the globe and you are also wishing to:
Improve the quality of life of your corals and marine species
Install a neat and easy to clean fixture
Own not only a conceptual design LED light solution, but a true color & growth technology
We will be very happy to find the best Orphek LED Lights for your tank.
Email us to contact@orphek.com and we will help get you started! You can also reach us by filling our form.
We would like this opportunity to thank Danilo Ronchi and Agnese Poggi for sharing this amazing data with us and for all these years covering and reviewing of our products.