OR 120 Bar LED doing great over EasternMarine Aquariums
EasternMarine Aquariums is one of the largest marine livestock importers in New Zealand and we are proud today to say that they are chose Orphek LED solutions to light all their aquariums.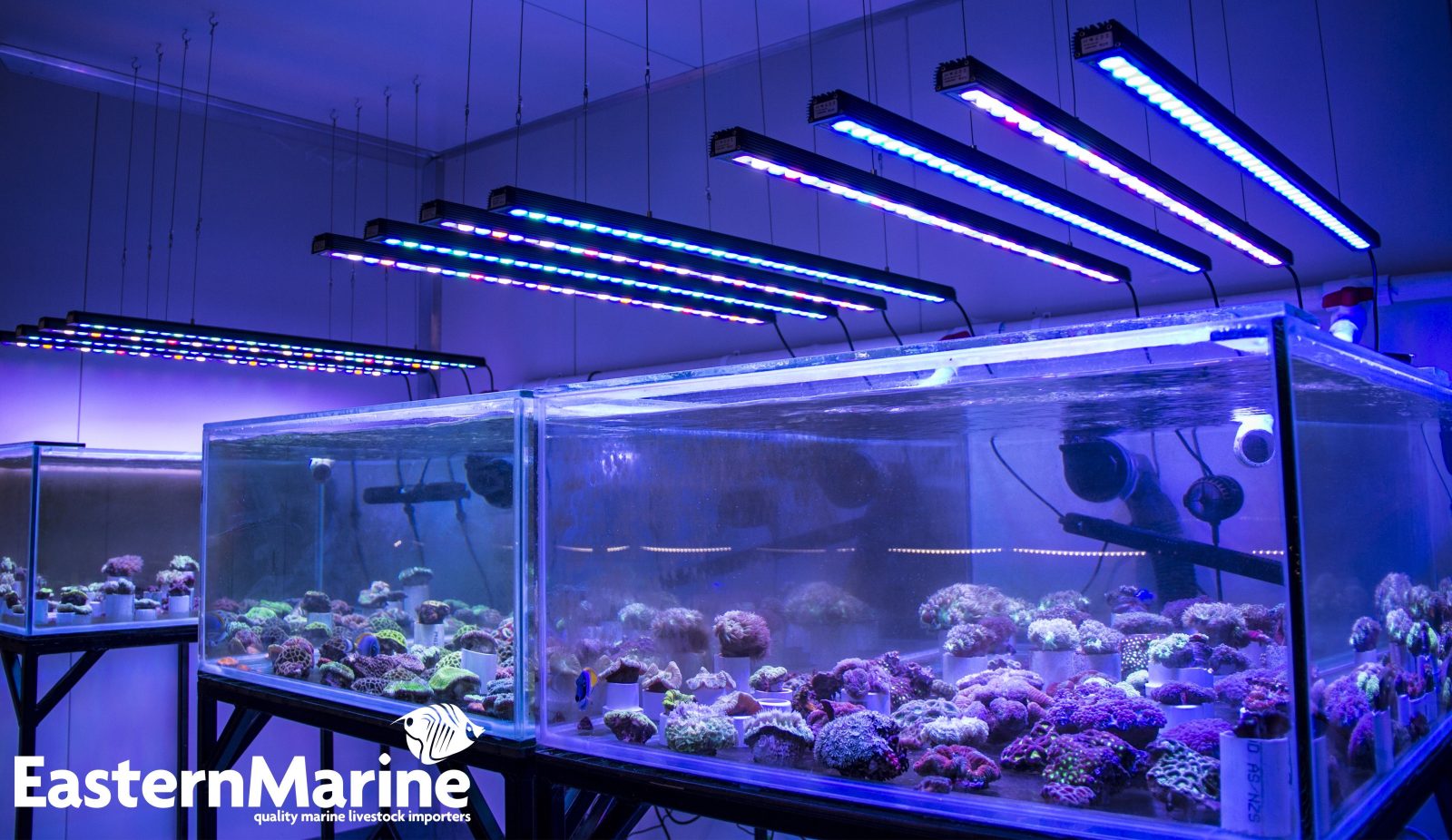 In order to grow and enhance colors fast with both low heat and cost they chose our newest launch – The Orphek Bar LED Lights.
In the past most coral farms and shops used to use T5s to keep their corals until sold to clients, but times have changed and after a long testing period with our Bar LED lights finally the results were amazing. SO, all t5s were changed for the new technology and we believe that very soon other farmer and shop owners will understand that it is time to move on and improve the spectrums with low cost.
We received a very nice feedback email from them that we would like to share. It is always better to hear from others really using our technology than from one of our own!
"Hey guys.
Just thought I would send you through a photo of our Australian coral import using your lighting – our corals LOVE them.
ThanksMattEasternMarine Aquariums"Our Facebook page
is: https://www.facebook.com/EasternMarineNZ/
website:https://easternmarineaquariums.co.nz/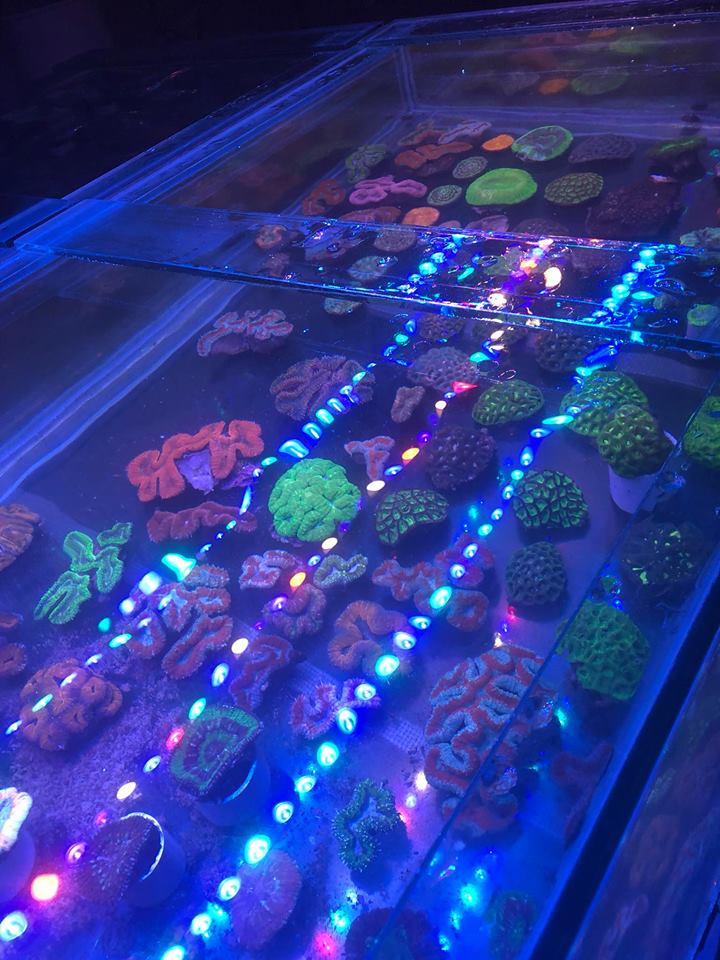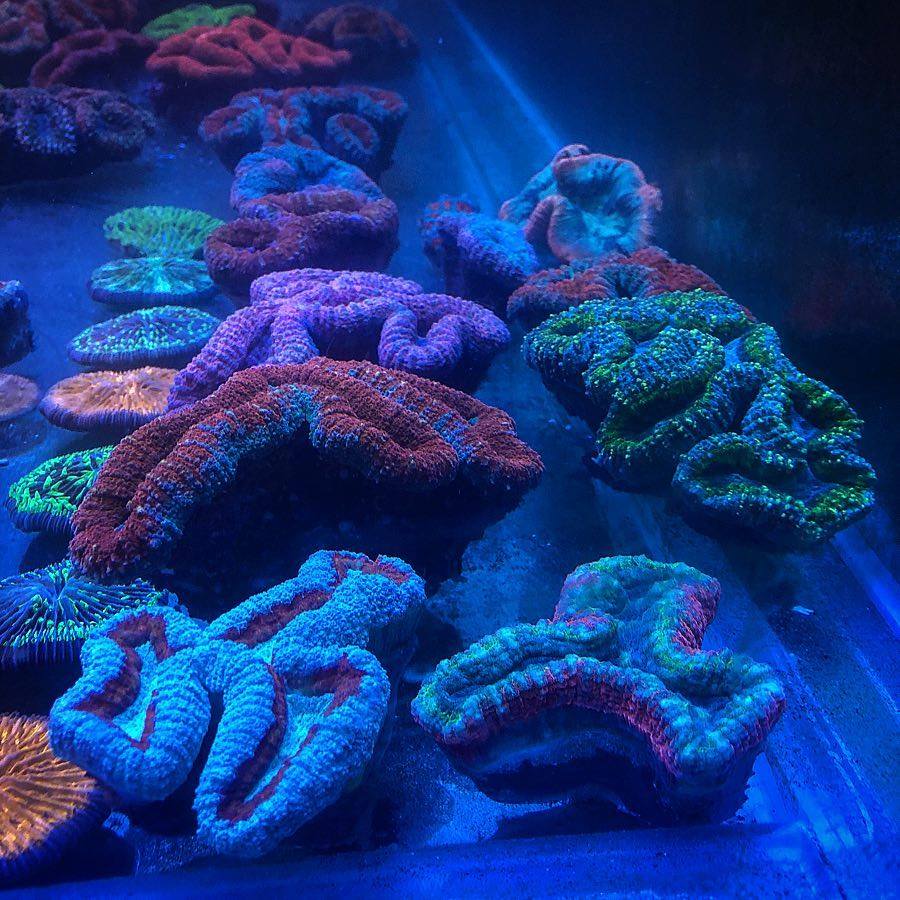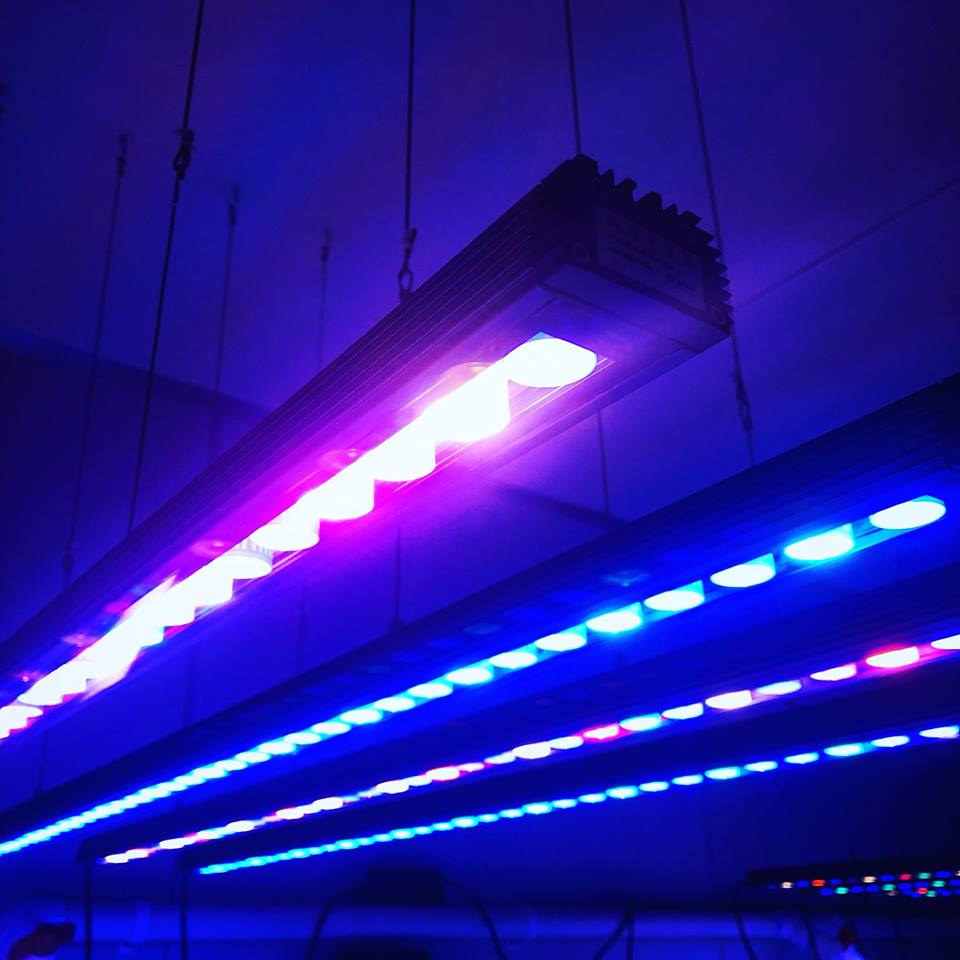 We took all the info about them from their website for you and you can see here how serious they are about their business and what great experts they are. Orphek is proud to have partners that really understand how important it is to keep corals in a safe environment and that they trust us to leverage their livestock!
About Eastern Marine
Founded in April 2017,
EasternMarine Aquariums has grown to become one of the largest marine livestock importers in New Zealand.
Our experience and relationships with major marine exporters throughout the world means our customers enjoy a huge range of premium livestock at competitive pricing and flexible payment options.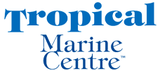 We are proud operators of highly advanced, custom designed filter systems produced in the United Kingdom by the Tropical Marine Centre, or TMC for short.
TMC has a long history of producing exceptional products that deliver some of the best filtering abilities in the world, and are used on a large variety of applications.
We are committed to providing New Zealand reefers with some of the healthiest livestock possible, at an affordable price point. Our purpose built, state of the art quarantine facility located in Gisborne, New Zealand,
allows us to house nearly 1200 fish and 700 coral pieces at any one time while ensuring all the livestock live in healthy, clean conditions.
In late 2017 EasternMarine expanded with the addition of a second, self-supported livestock import facility.
The second import facility has allowed us to bring even more competitive pricing to the retail market, while also ensuring we make livestock releases more frequent, with a livestock release now every 3 weeks.
Wholesale Services
EasternMarine is proud to be one of the most flexible and friendliest marine livestock importers in New Zealand. Our experience and relationships with major marine exporters throughout the world means our retailers enjoy a huge range of premium livestock with fantastic pricing and payment options.
We also offer a custom order service, which means you have the ability to sell some of the most sought after fish and corals, without having to keep them in your store.
Our strict quarantine husbandry means that EasternMarine offers some of the most healthy fish and corals in the New Zealand market. We also take the guess work out of feeding the fish,
with information relating to feeding the specific fish you have ordered, included in each order.
Marine Fish
EasternMarine is proud to bring you over two hundred species of marine fish, from all parts of the world. Our extensive global exporter relationships means you can enjoy access to a huge range of healthy specimens, backed with our commitment for quality. Plus, we can even order specific fish especially for you.
Coral
From Hawaii through to Sri Lanka and the Red Sea – no matter what you're after, we can get it. Choose from over eighty coral species from some of the most beautiful coral reefs in the world. Plus, we are proud to work with coral exporters who only use sustainable methods of harvesting corals. Looking for something in particular? Get in touch and we will get it for you!
To learn about what we can do for your store, or to join as a wholesale customer of EasternMarine, please get in touch by emailing info@easternmarineaquariums.co.nz.
We would like this opportunity to thank Matt for trusting us and to give us the feedback so we can share with you all!
OR 120/90/60 BAR LED Lighting
Orphek OR 120, 90 and 60 – LED Lighting Bars for Aquariums
For optimal SPS/LPS coral growth, color and illumination, replacing T5/T8 lighting technology for aquariums.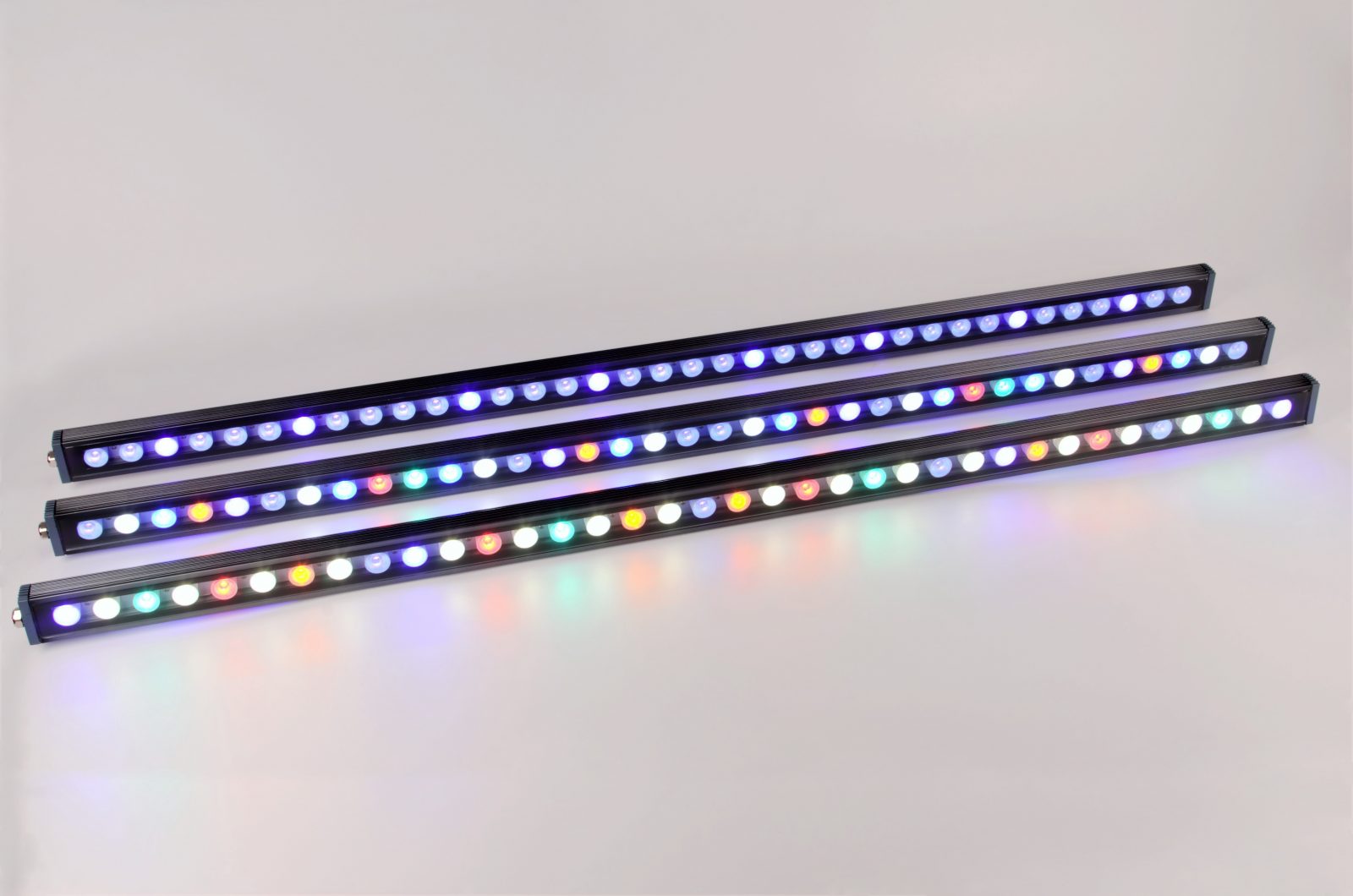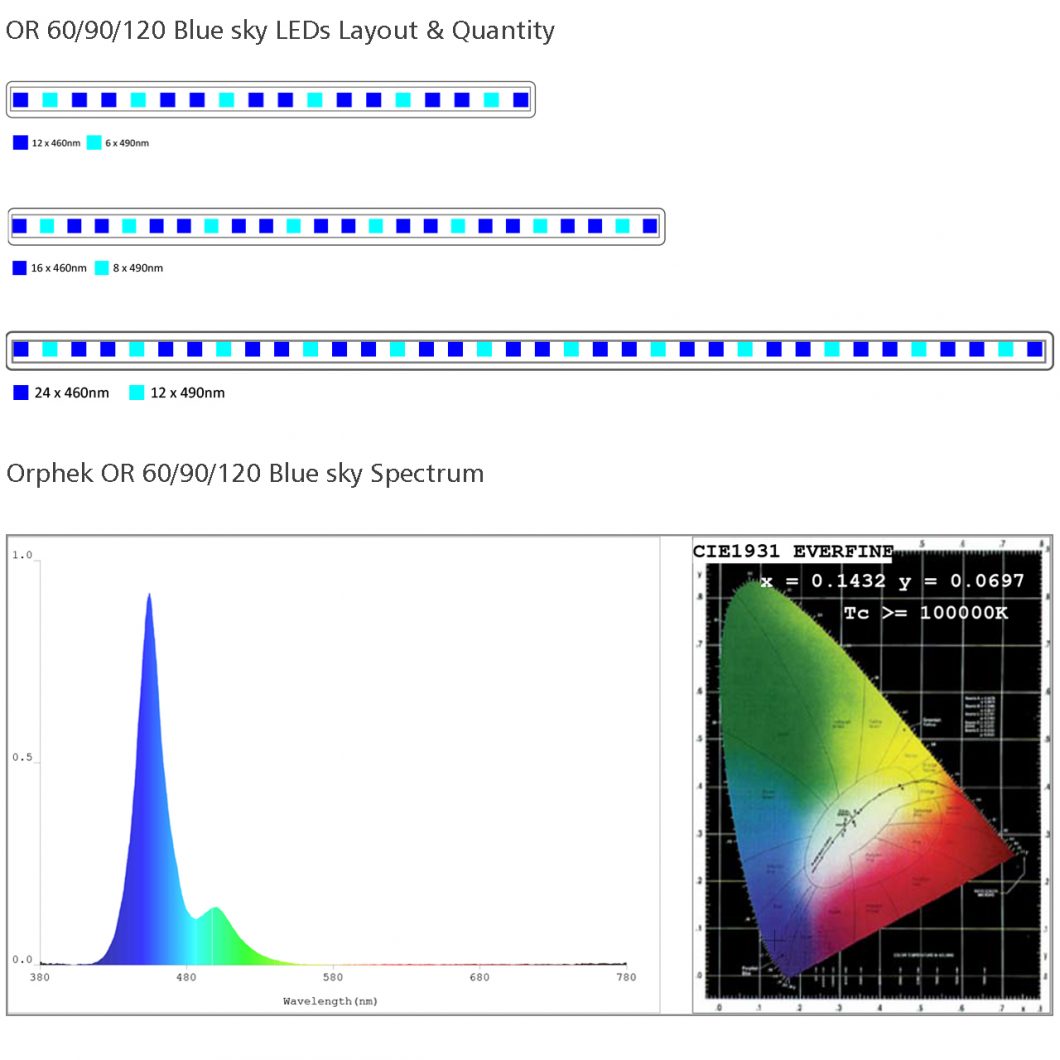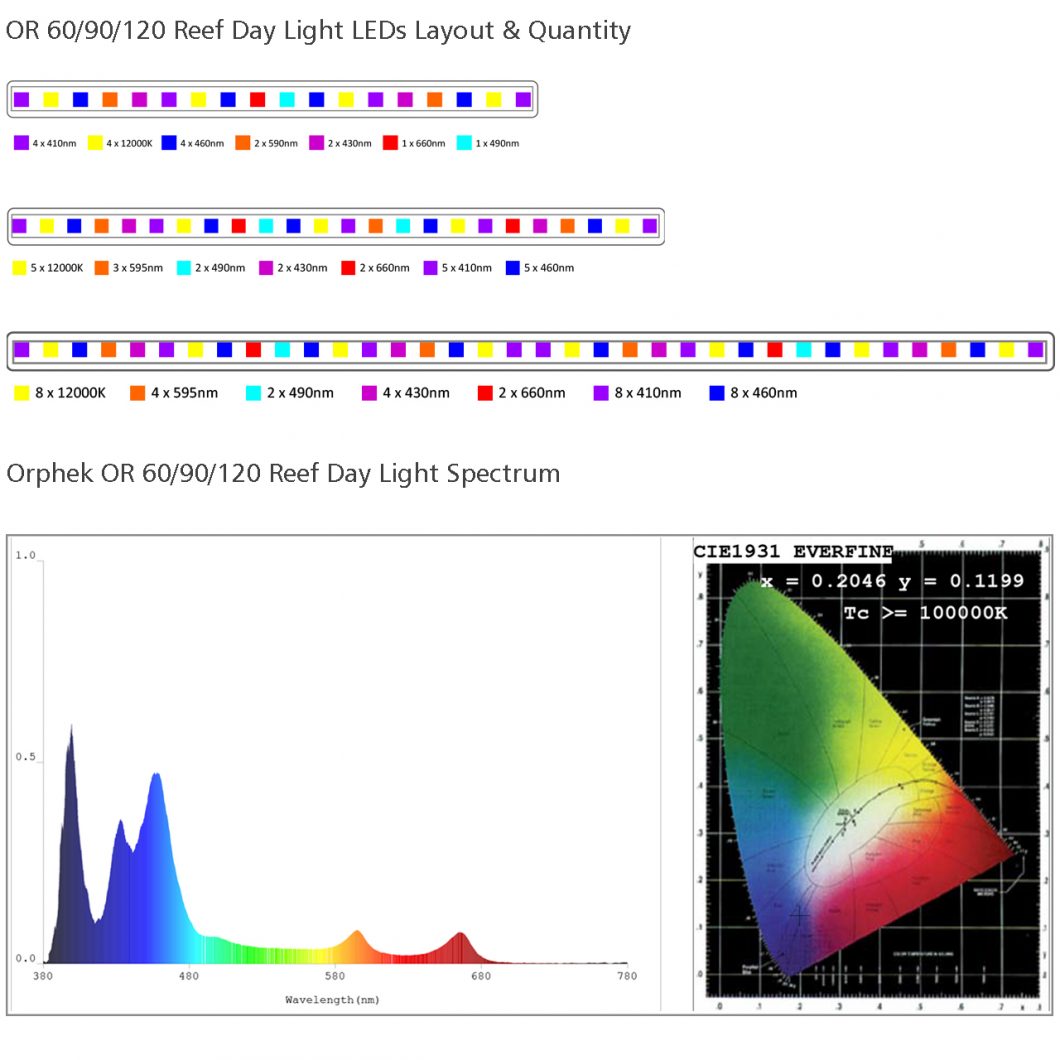 ---
If you are also from New Zealand, Australia or any country around the globe and you are also wishing to purchase or upgrade your Orphek units and:
Improve the quality of life of your corals and marine species
Install a neat and easy to clean fixture
Own not only a conceptual design LED light solution, but a true color & growth technology
We will be very happy to find the best Orphek LED Lights for your tank.
Also if you wish to know more details about our Atlantik V4 unit, email us to contact@orphek.com and we will help get you started! You can also reach us by filling our form
---
One of the greatest pleasures of our company is the fact that Orphek staff is in close contact with its clients. That gives us the opportunity to follow and share the development of our client's corals over the years. It is also great to receive their feedback on our products and service.
We would like to invite you to browse our website and participate with your Orphek experience.
Let us know about your tank and share it with many other hobbyists!
Sharing is very easy! All you have to do is to send us the basic information about your tank, usually starting from the beginning (when you started your tank), what are you running in the tank, the living creatures you have in your tank and of course pictures of the tank and of your corals. We also would like to have pictures of our lights above the tank 😉
Please send to contact@orphek.com
We really hope you will find some time to send us your info so we can publish right away!
Thank you in advance,
ORPHEK TEAM