Orphek LEDS give your saltwater Aquarium Installs Better Growth and Color.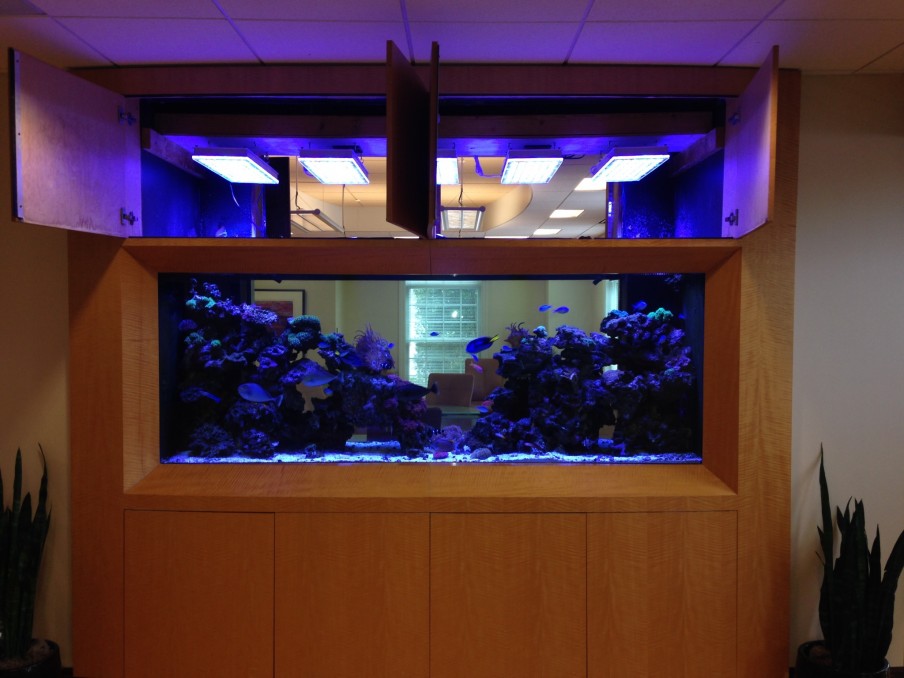 In the aquarium service industry, companies cannot afford issues due to poor reliability or lack of results. That's why the Orphek Atlantik line will become your first choice in service installations and in your own personal systems.
LED has fast become the norm for most installs but there has been something lacking in many systems and it's all to do with the spectrum and the results that it delivers in your coral systems. The Orphek team has done it right by designing a line of fixtures for you that will give you growth and color that rival and often exceed those of metal halide and T5. With a proven track record of performance and continual improvements in spectral design you will not be left installing the average hobby grade products any longer. Give your clients what they deserve and deliver the best looking system day in and day out.
This system is serviced by Advanced Aquarium Services in Greensboro, NC. Company Owner Earnest first began using the Orphek Atlantik series of lights over 2 years ago for small projects and has since begun turning to the Orphek team for most of his installations and is currently planning a retail installation using Orphek as well. This 579 gallon custom Oceanic tank is 8 feet x 3 feet x 42 inches high and it's lit by 5 of the Orphek Atlantik v2.1 wifi units. Its supported by a 120 gallon sump containing the best of equipment and contains over 500 pounds of live rock with a large valley in the middle to allow excellent viewing from both sides in this office setting. Earnest reports that the 17 inch elegance coral in the tank is doing fantastic with the lighting and all of the corals have been doing well as he continues to fully stock this tank with his client.
If you need results and reliability in your installations then there is no company that can offer what Orphek does. Contact us today at 
contact@orphek.com
  for info in your area.