Reef glow19 share his tank from its construction and the results with Orphek Atlantik LED Light 4 years above his tank.
This weekend we are happy to show one more tank from a client that are sharing his tank construction from scratch.
There are nice photos, videos and all you need to know about the systems he is using and the results he is getting.
At that time he purchase our Atlantik V2.1 and has been running the same lights for 4 yrs now.
He has also developed a personal layout and built his own mounting system.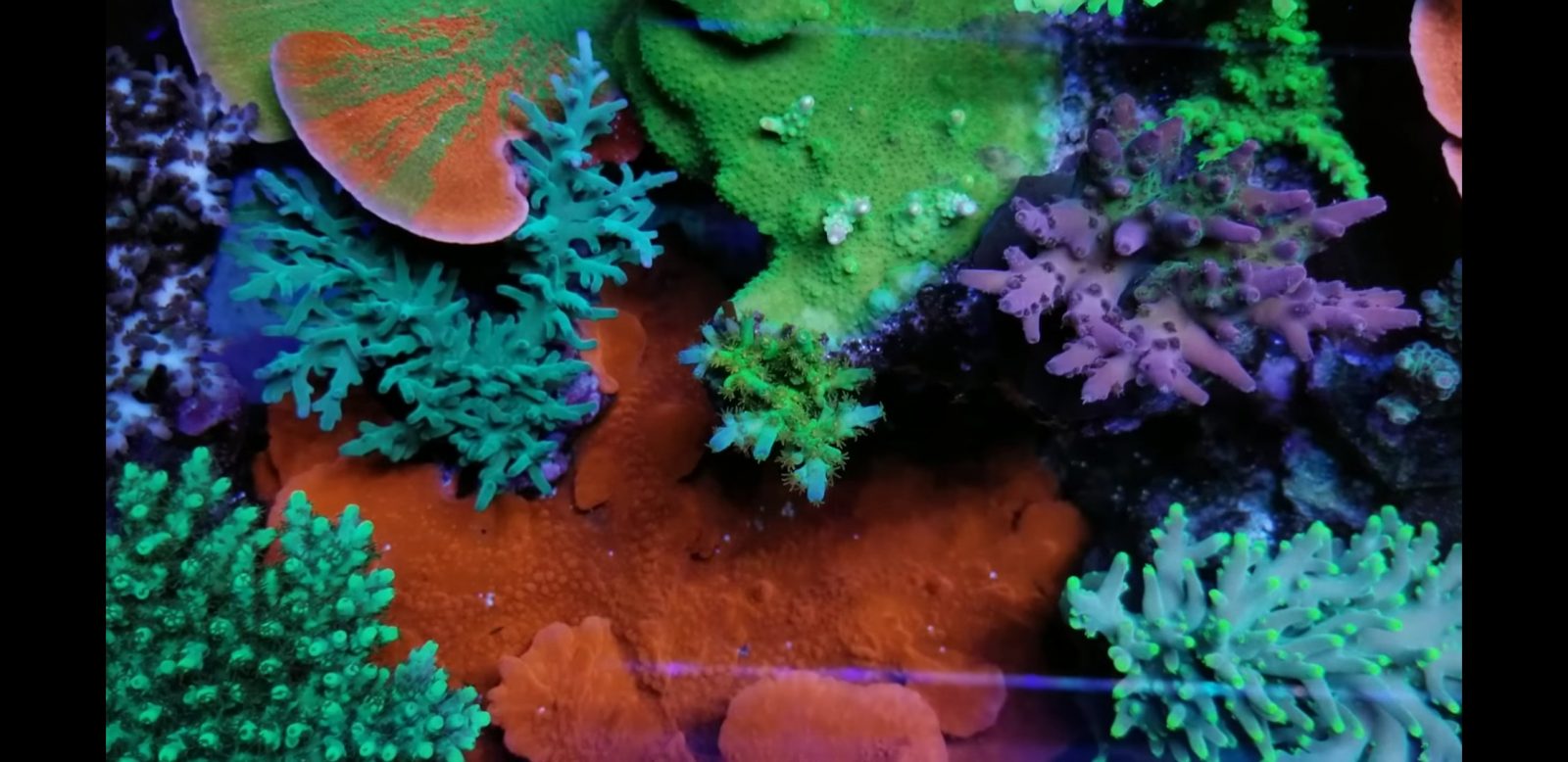 Full story and details of the tank provided by our client:
The 120gl build was started on May 2014.
It is a glass reef ready tank with dual overflows on each corner. The tank measures 48×24×24.
The tank was started out with dry rock and live sand. There were two types of rocks used in the construction of the Aquascape reefsaver rock and Tonga plate. The Aquascape was designed with the purpose of making it an SPS dominant tank. Creating plenty of realstate for coral using the Tonga plate rock while also creating different levels for placing coral depending on their need of light and flow. Live Fiji pink sand was use for the substrate.For filtration the trigger system ruby 36 sump refugium was installed measures 36x15x16 holds roughly about 35 gl of water.
The water drains into two filter socks in the first chamber we have the protein skimmer Vertex omega 180i with the internal pump for space saving . Water then passes over to the middle chamber were we have the refugium. In the refugium we are running a marine pure block to help with the nitrogen cycle, reproduction of microfauna and beneficial bacteria along with cheato. The refugium is being light up with a wave point high output led the only other thing in the refugium area would be a 300 watt heater. Water then passes over through a filter sponge to Eliminate any micro bubbles and Polish the water a little more. In the last chamber we have the return pump Ehime 1262 and a dual reactor running carbon on one side and Gfo on the other.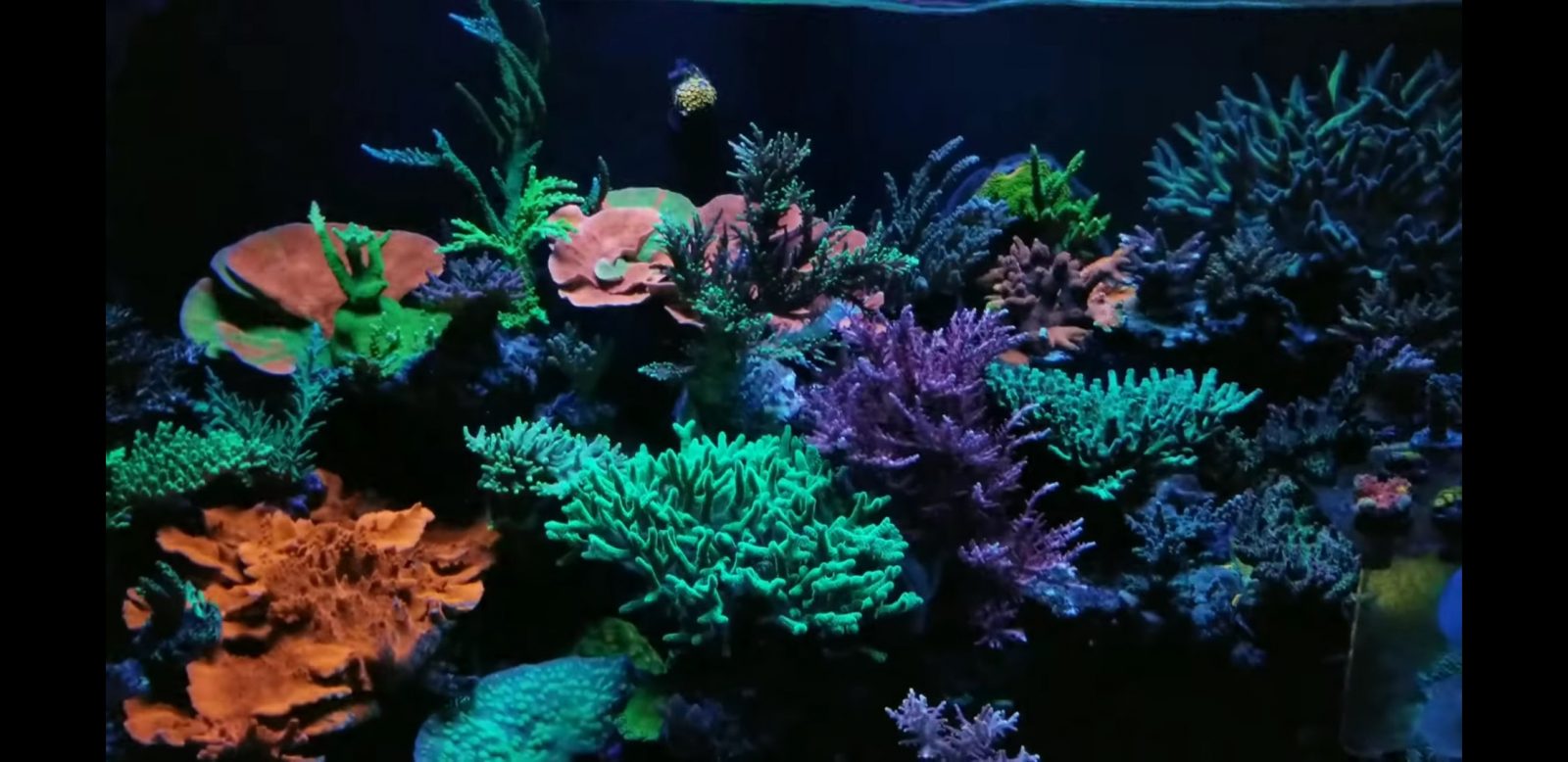 It is a really simple low maintenance filtration system. The only other thing down in the cabinet would be a 5 gallon reservoir for the ATO. And the kamore doser along with the dosing containers for Alk and CA.
For lighting I decided to go with the Atlantik V2.1 which was the newest model out at that time. It really caught my attention on how it was constructed and attention to detail on the light . Really nice sleek light that would look good specially on an open top tank really well constructed. Controllability is another reason I've decided to go with Orphex being able to control all 4 channels to your desire intensity and spectrum through the easy of an app that can be downloaded into any phone device or tablet is a plus specially for people without an aquarium controller. The combination of leds on channel 3 and 4 are amazing helping promote that coral food In corals . I've had great success over the past 4 yrs of using Orphex lighting my coral growth and coloration is amazing people ask me all the time what lighting am I using and I am happy to show all those that never gave the light a chance that the light works! with pictures and videos on how much growth I've gotten over the years.
Orphek truly produces the best lighting for tanks all over the globe and I will sure be using them again on my next project!
CREATING THE LAYOUT TO PLACE CORALS
First time the Atlantik light up the 120 gl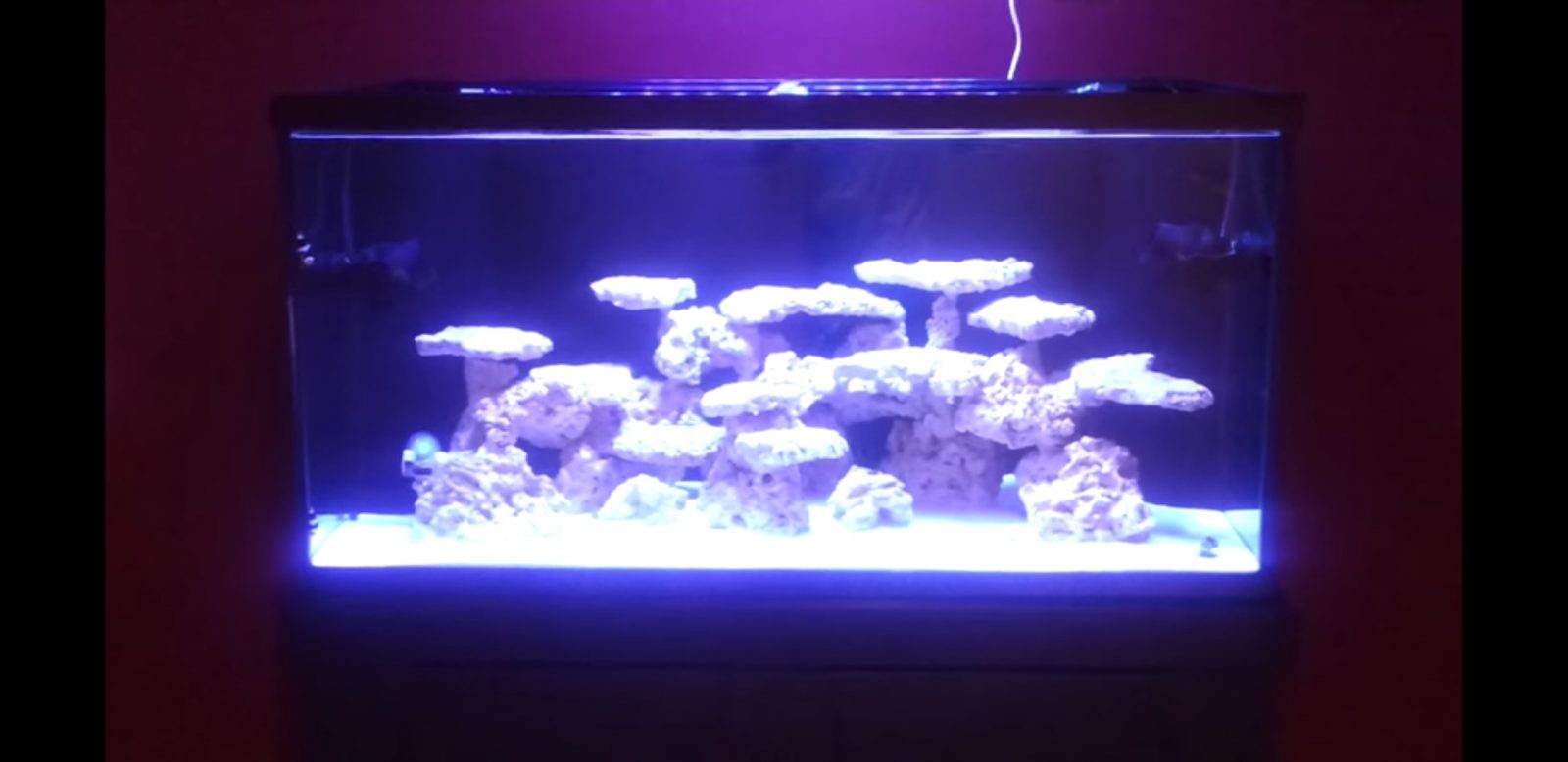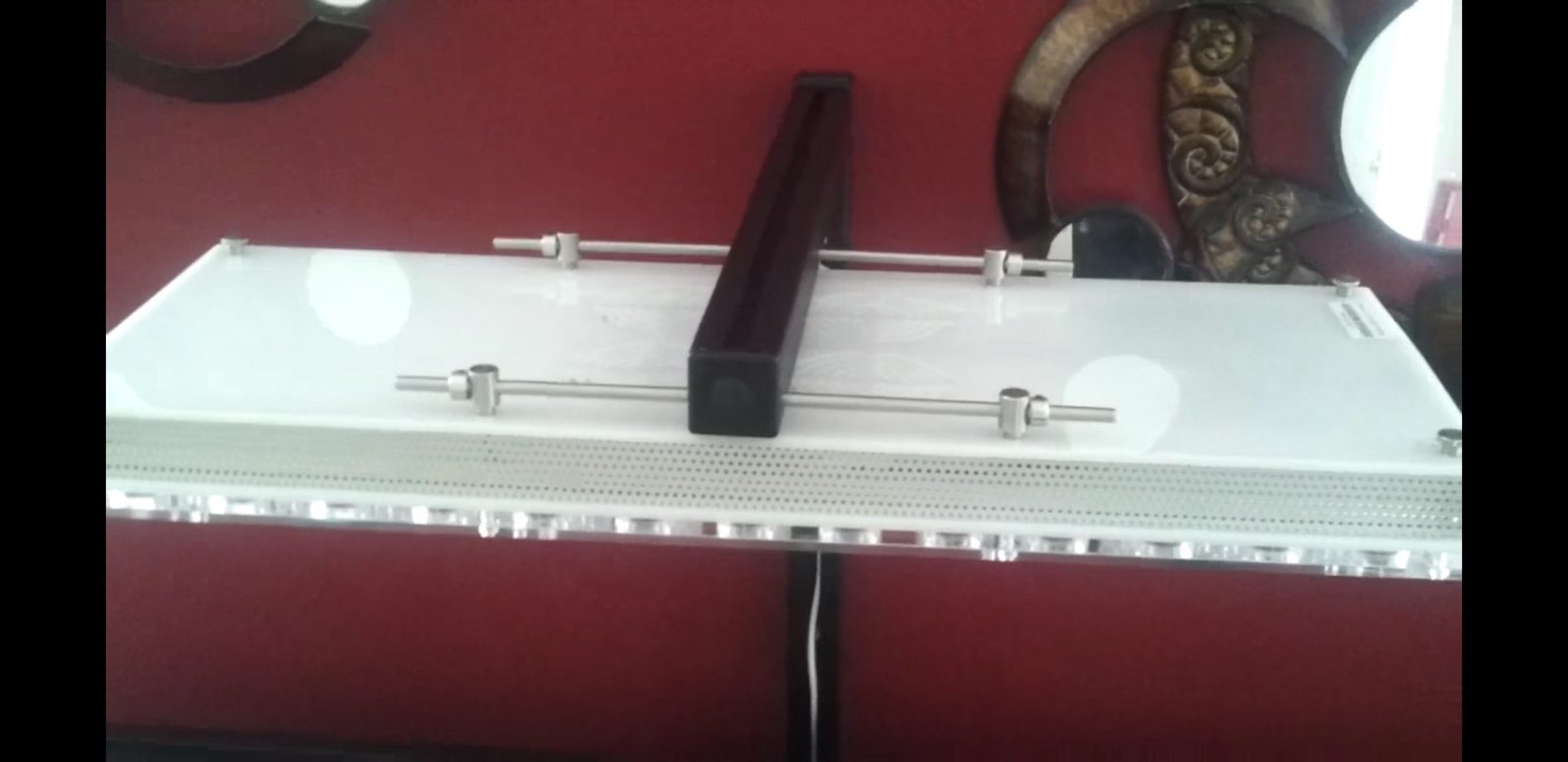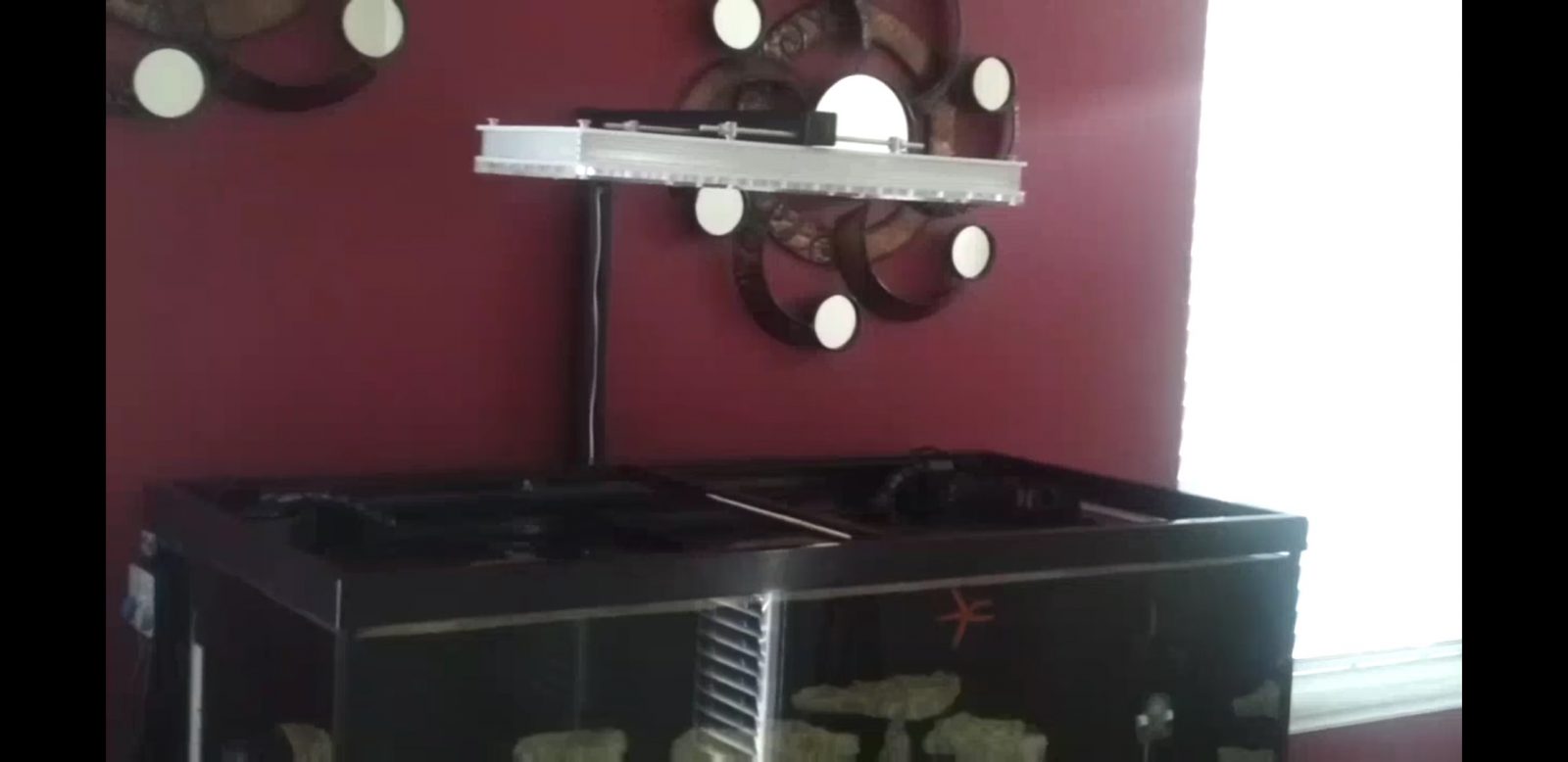 As he build his tank he also sent us some remarks about the Atlantik power of coverage:
"Perfect coverage not a single shadow. Even with the tank having a center brace."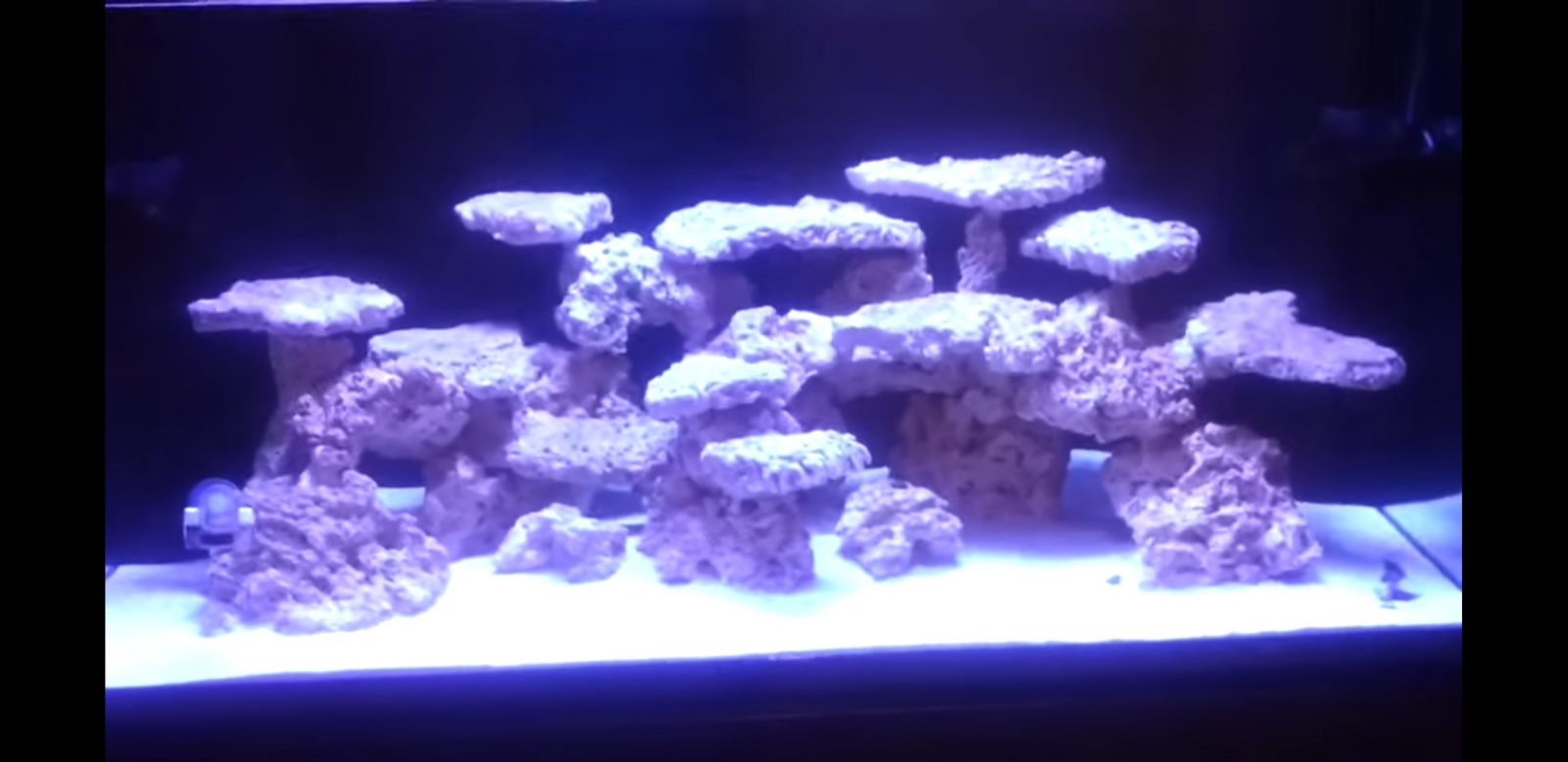 Now check out how his corals are looking amazing 4 years later! He sent us very nice pictures and close ups.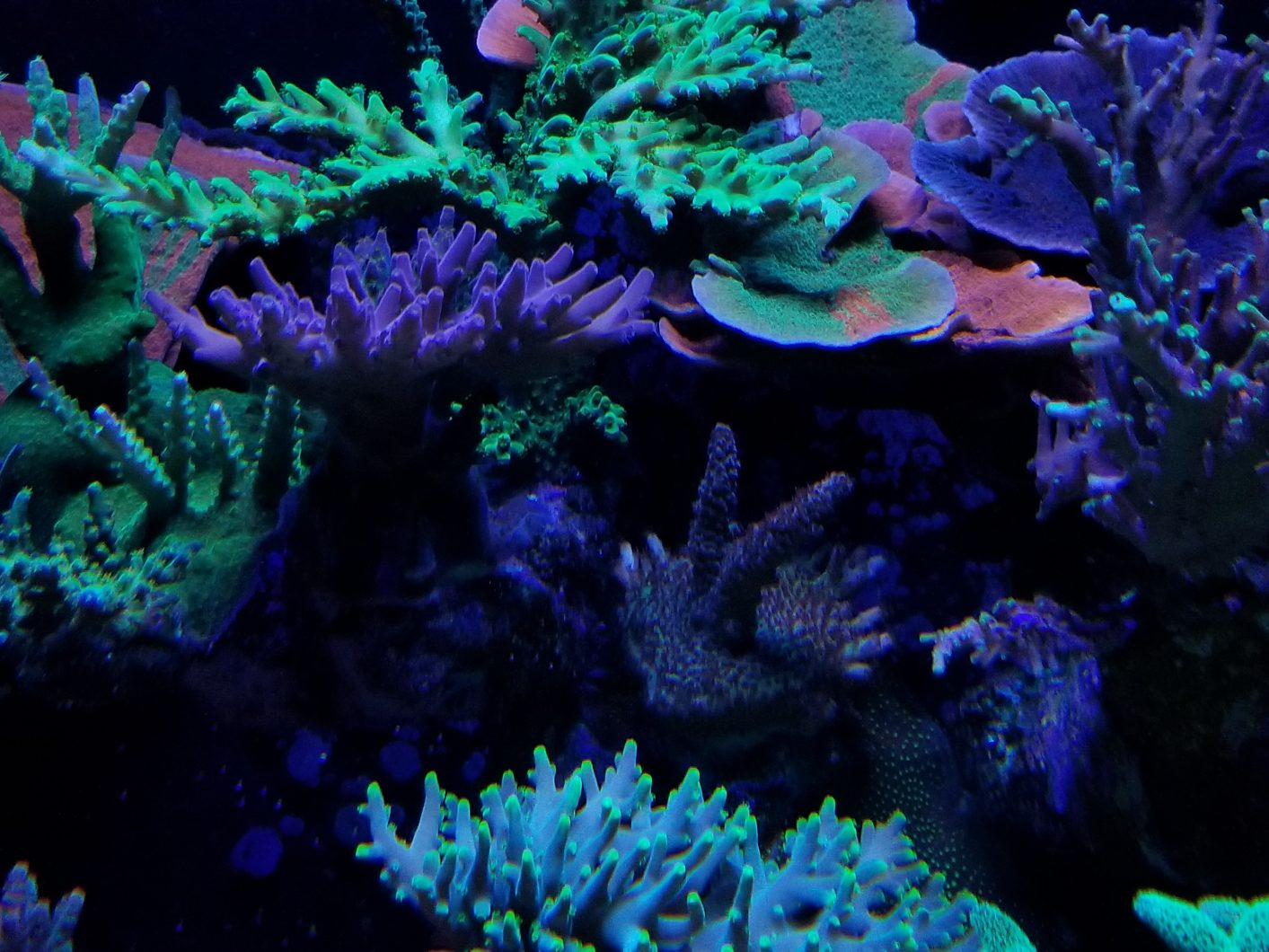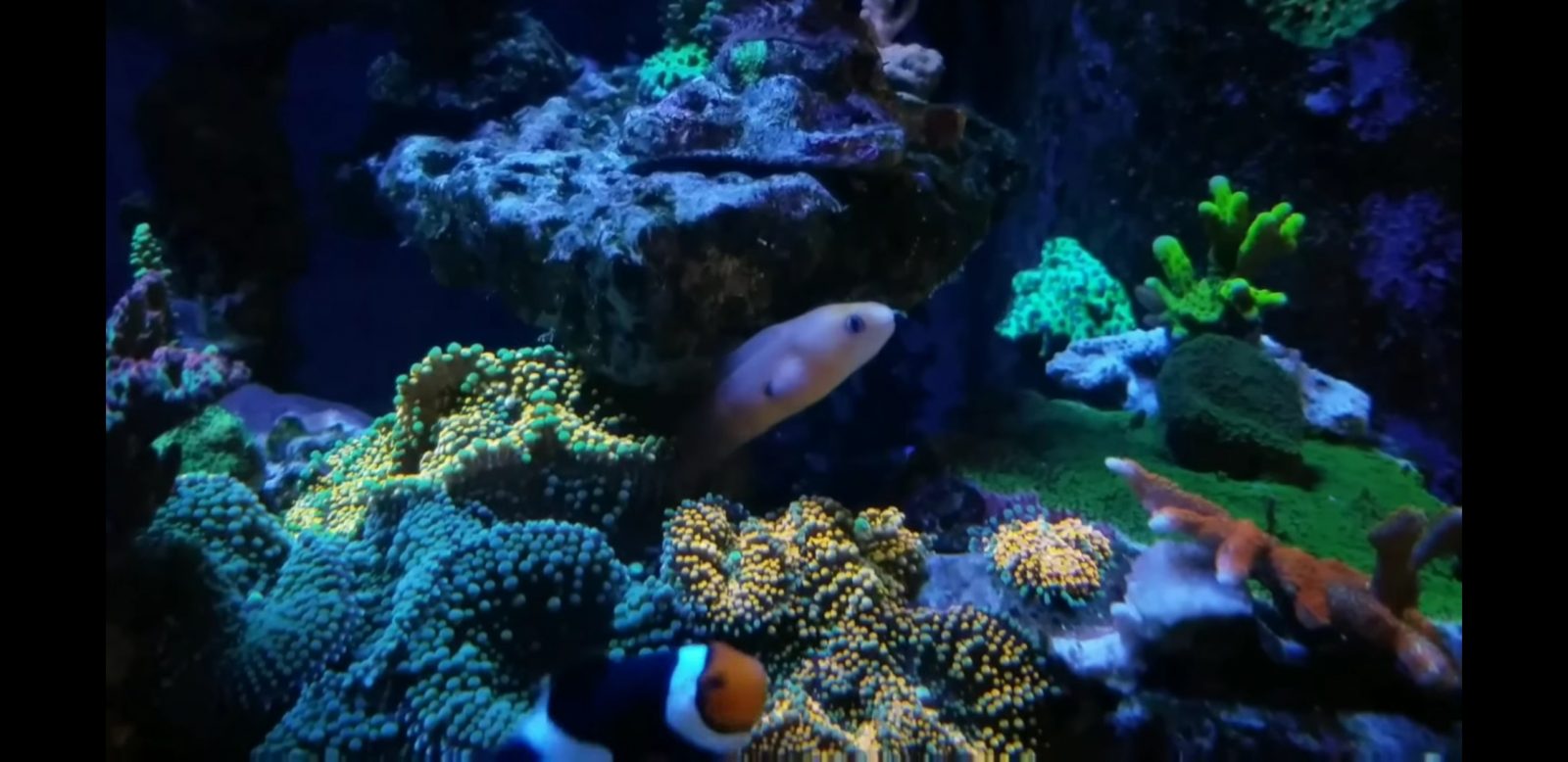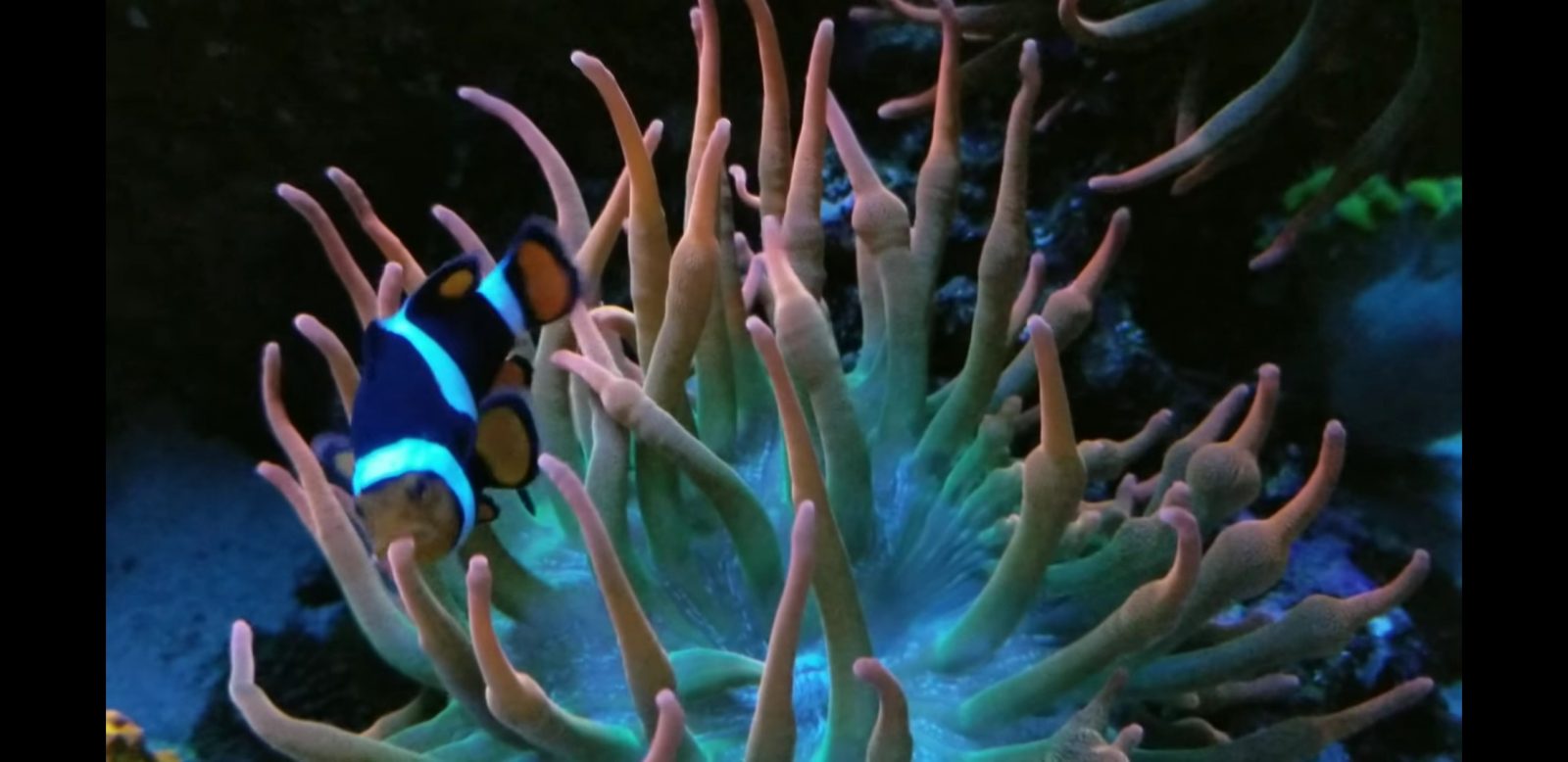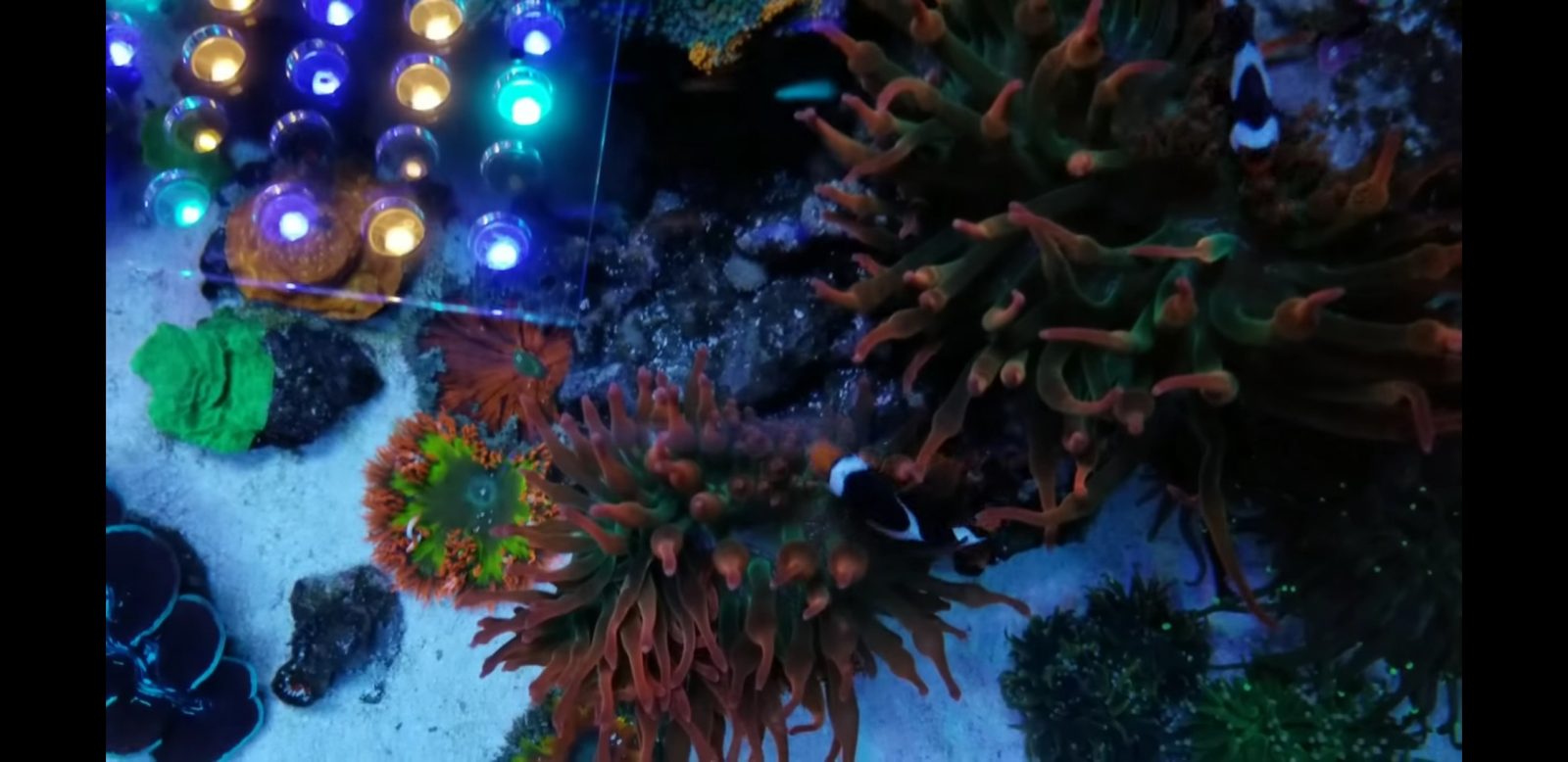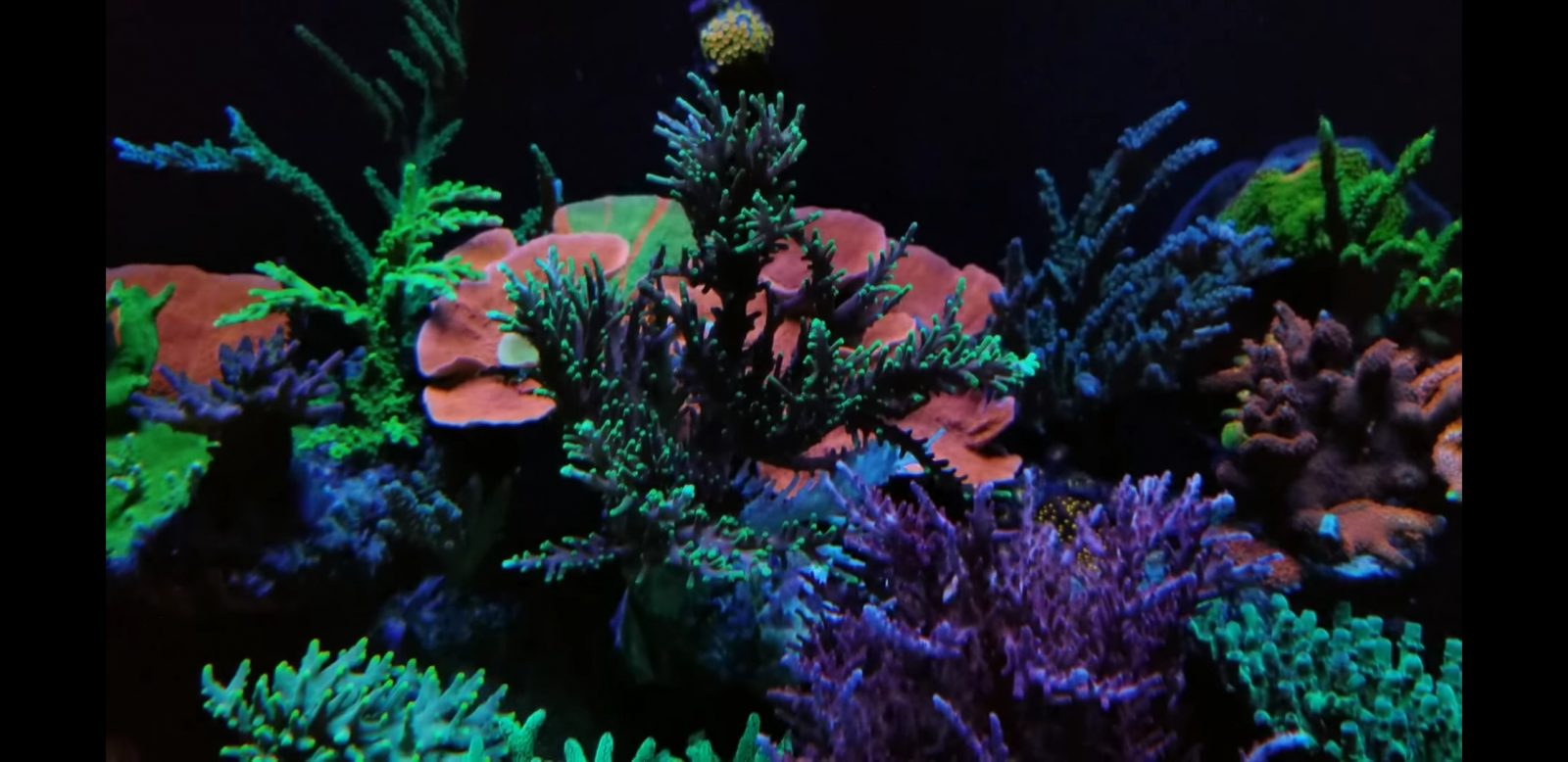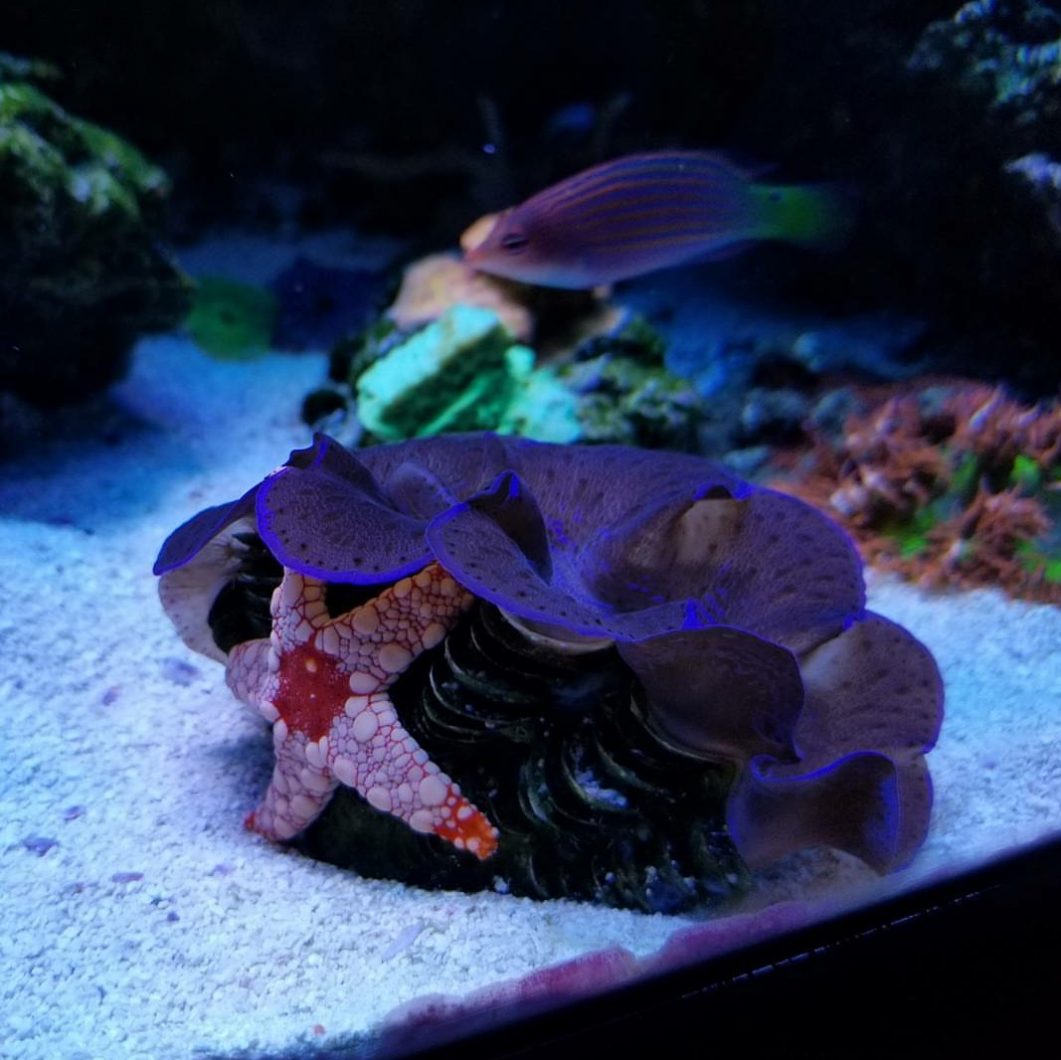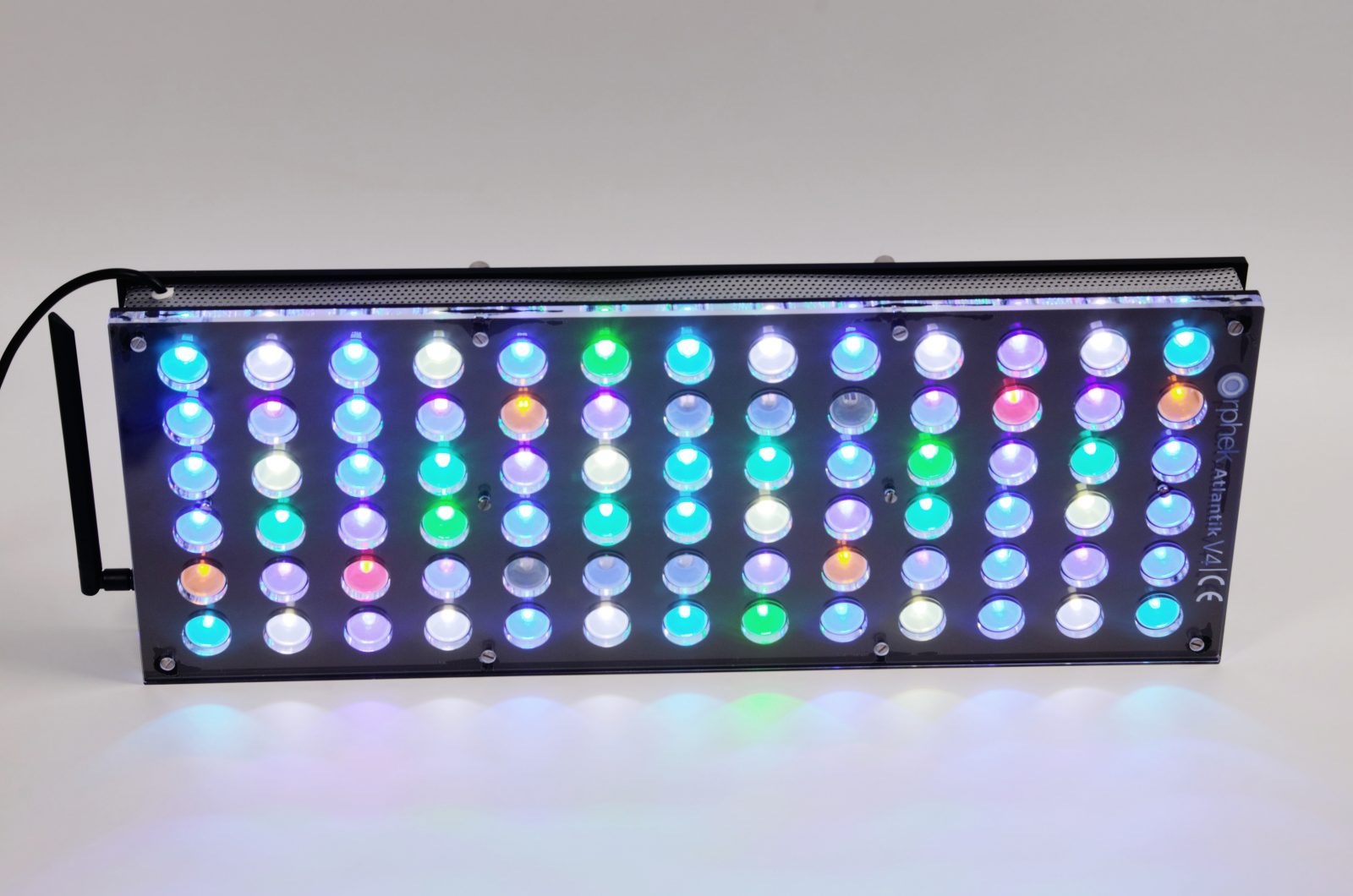 We would like this opportunity to thank Reef glow19 for trusting our expertise and for sending us these amazing pictures.
We hope you all enjoyed!!
---
If you are also from the USA or any country around the globe and you are also wishing to purchase or upgrade your Orphek units and:
Improve the quality of life of your corals and marine species
Install a neat and easy to clean fixture
Own not only a conceptual design LED light solution, but a true color & growth technology
We will be very happy to find the best Orphek LED Lights for your tank.
Also if you wish to know more details about our Atlantik V4 unit, email us to contact@orphek.com and we will help get you started! You can also reach us by filling our form
---