Orphek Amazonas 320 Customized LED Spectrum

Orphek is probably the only company developing emitters that is also offering LED light spectrums in the market today. Most likely we are indeed the only ones capable of doing so!
Today we would like to share this beautiful project coming from the land Down Under.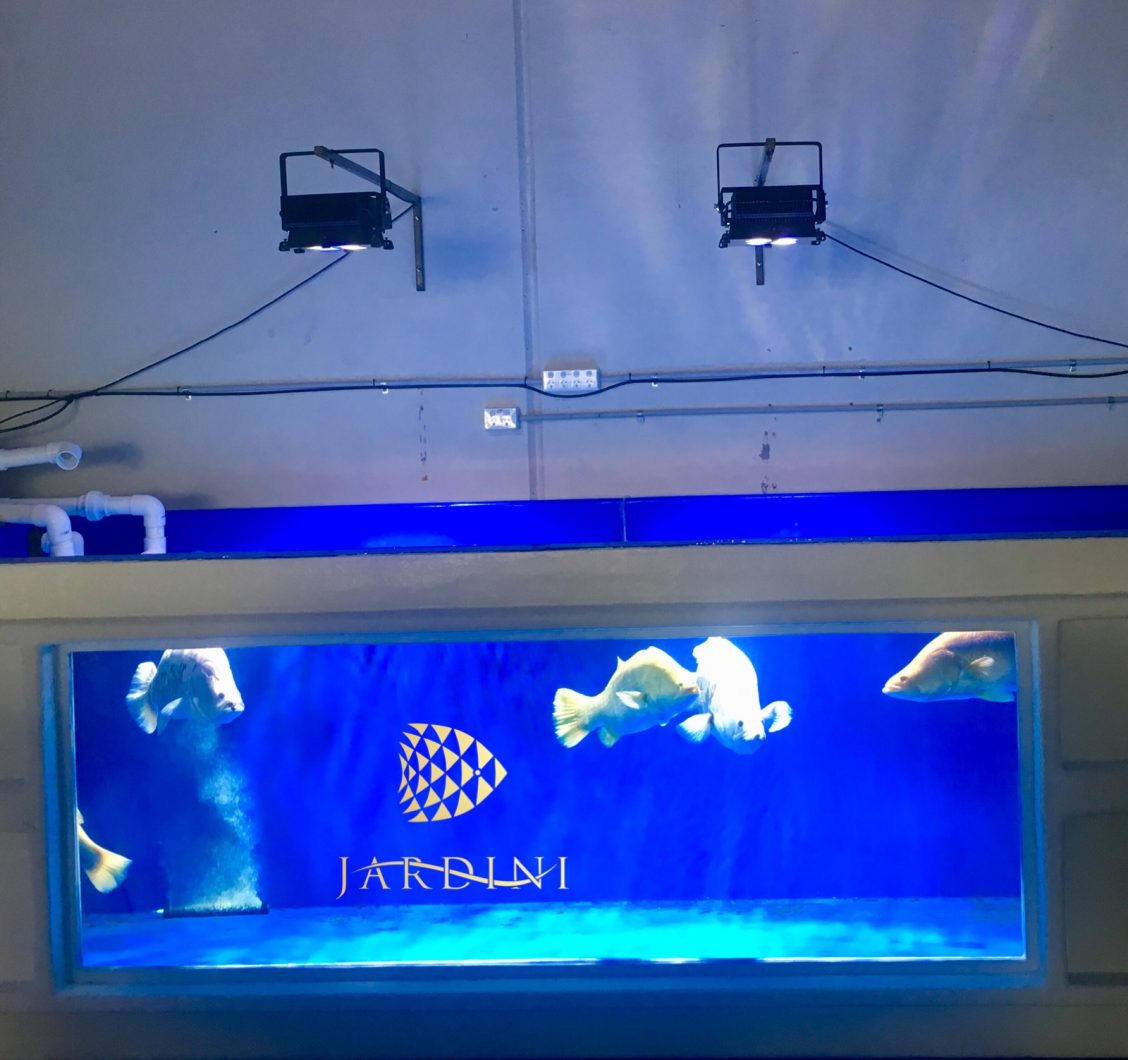 We have customized for an Australian client an amazing spectrum to bring out the colors of their rare and beautiful Australian freshwater fish.
Jardini is an Australian company specialized in a select few premium quality colored fish of unsurpassed rarity that are cultivated in pristine Australian waters.
Not only that, in order to raise them in a healthy environment they keep them groups of 5 to 10 fish or one individual alone. Needless to say that they needed to partner with a company that can simulate nature in a captive environment to keep them safe and healthy.
Fish like the White Diamond, Premium Gold, Golden Tiger, Merlion Royal Arowana, and the incredible prehistoric Australian Lungfish are now under our equally awesome LED lighting fixture, The Amazonas 320!
The Amazonas 320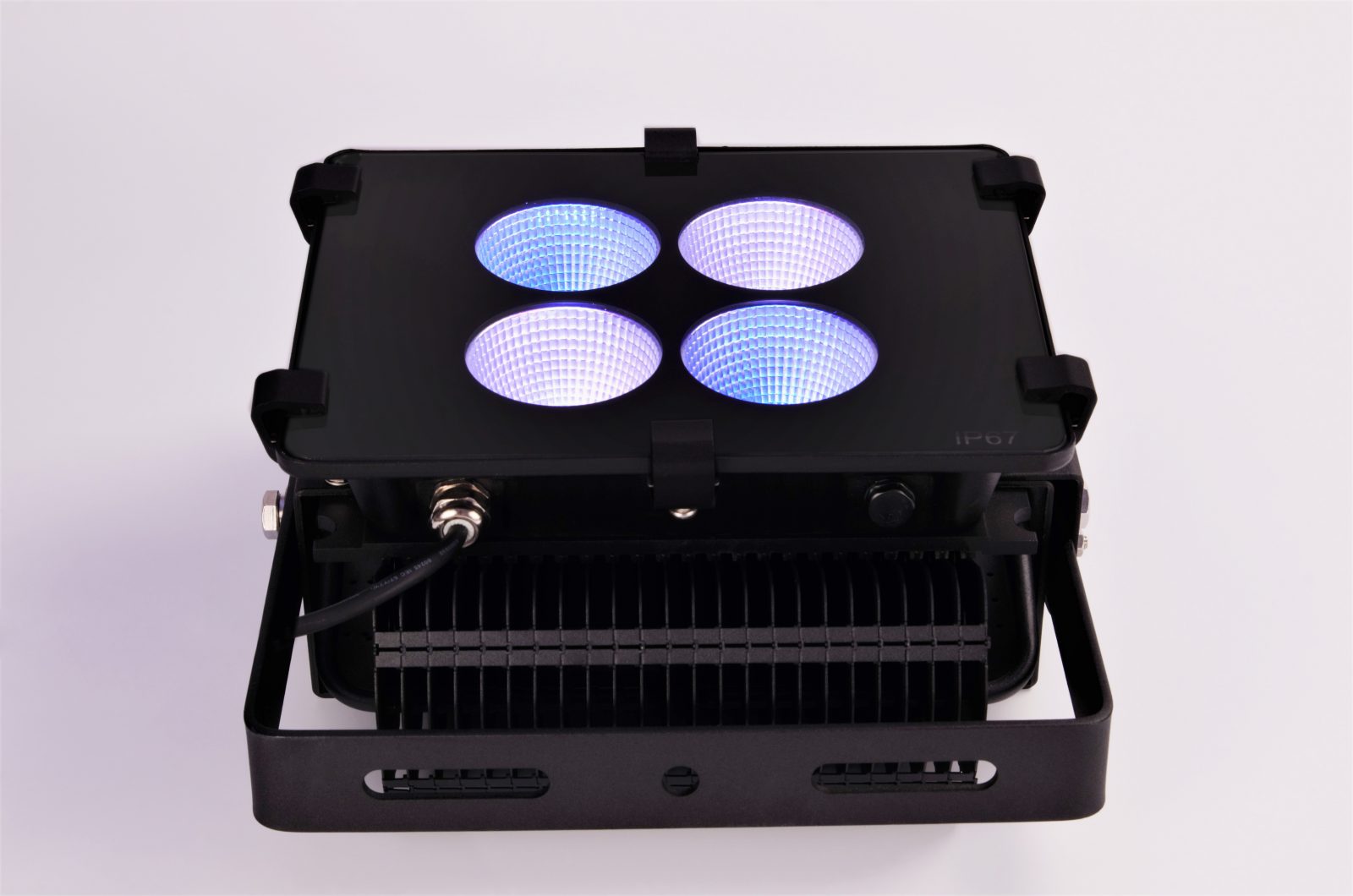 Here is one example of Orphek Amazonas XP 80 LED Spectrum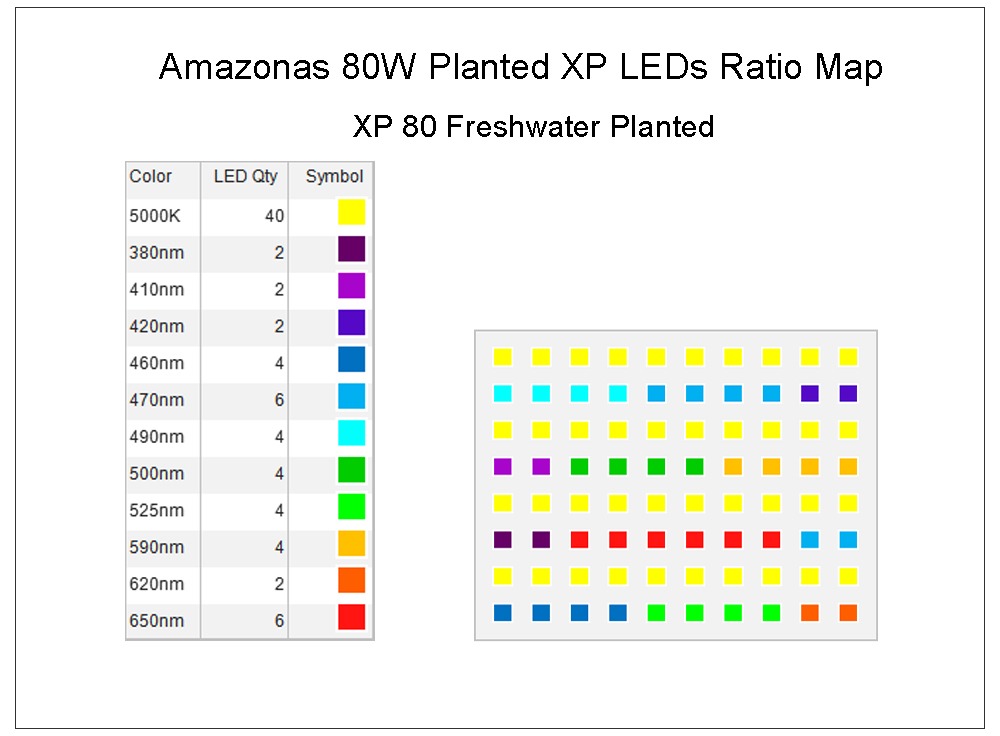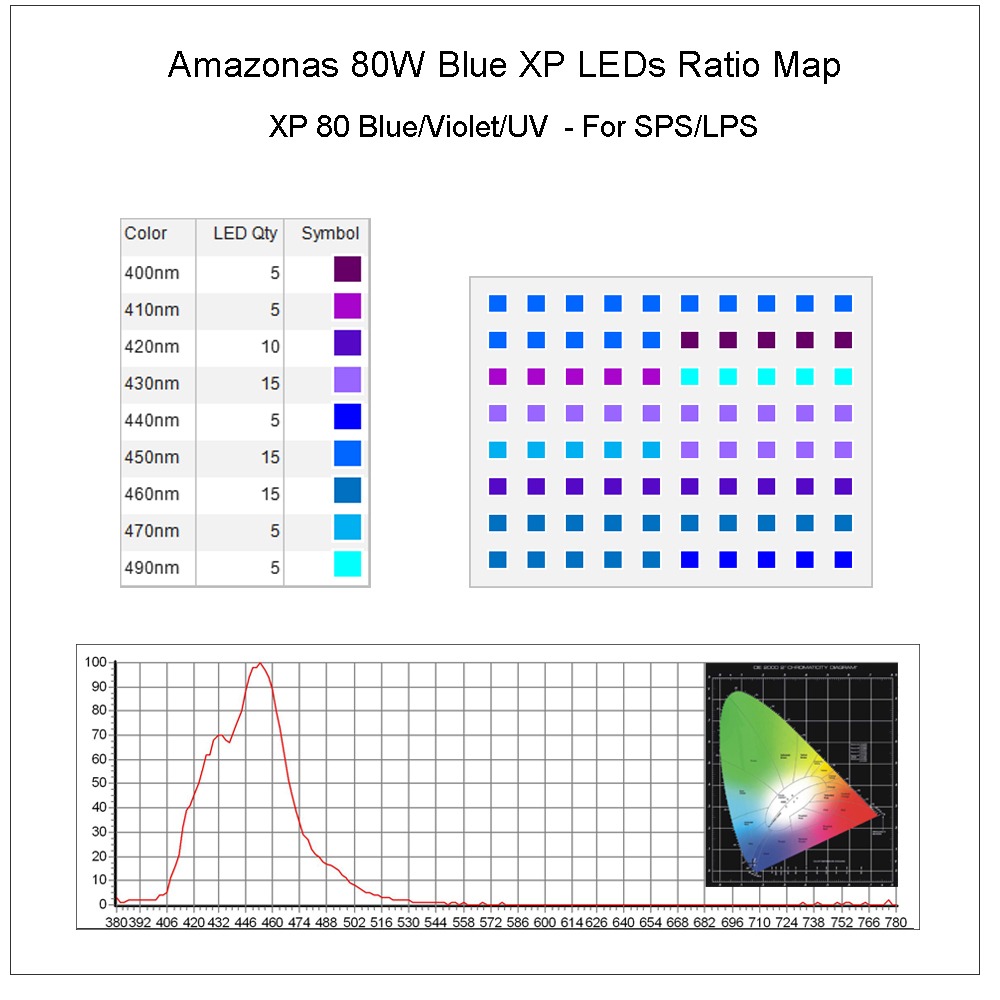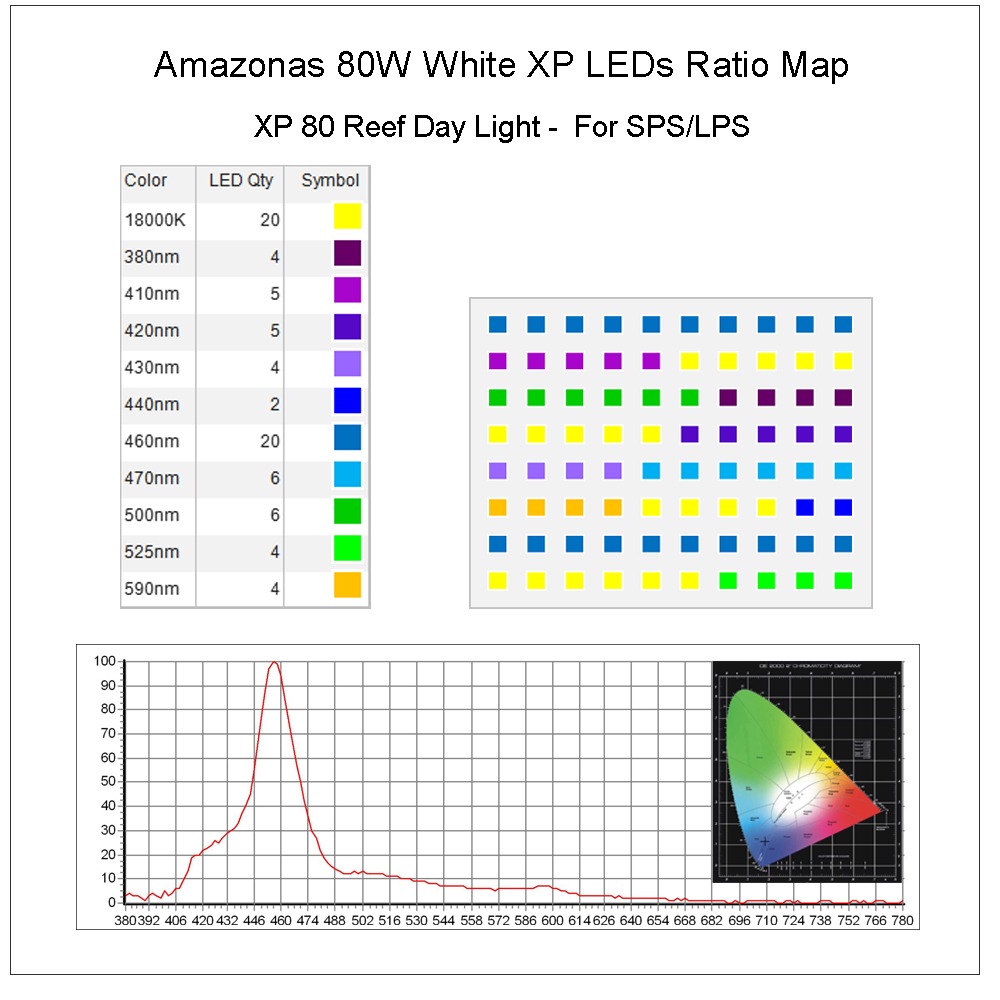 ---
We got some pictures of the fish in their tanks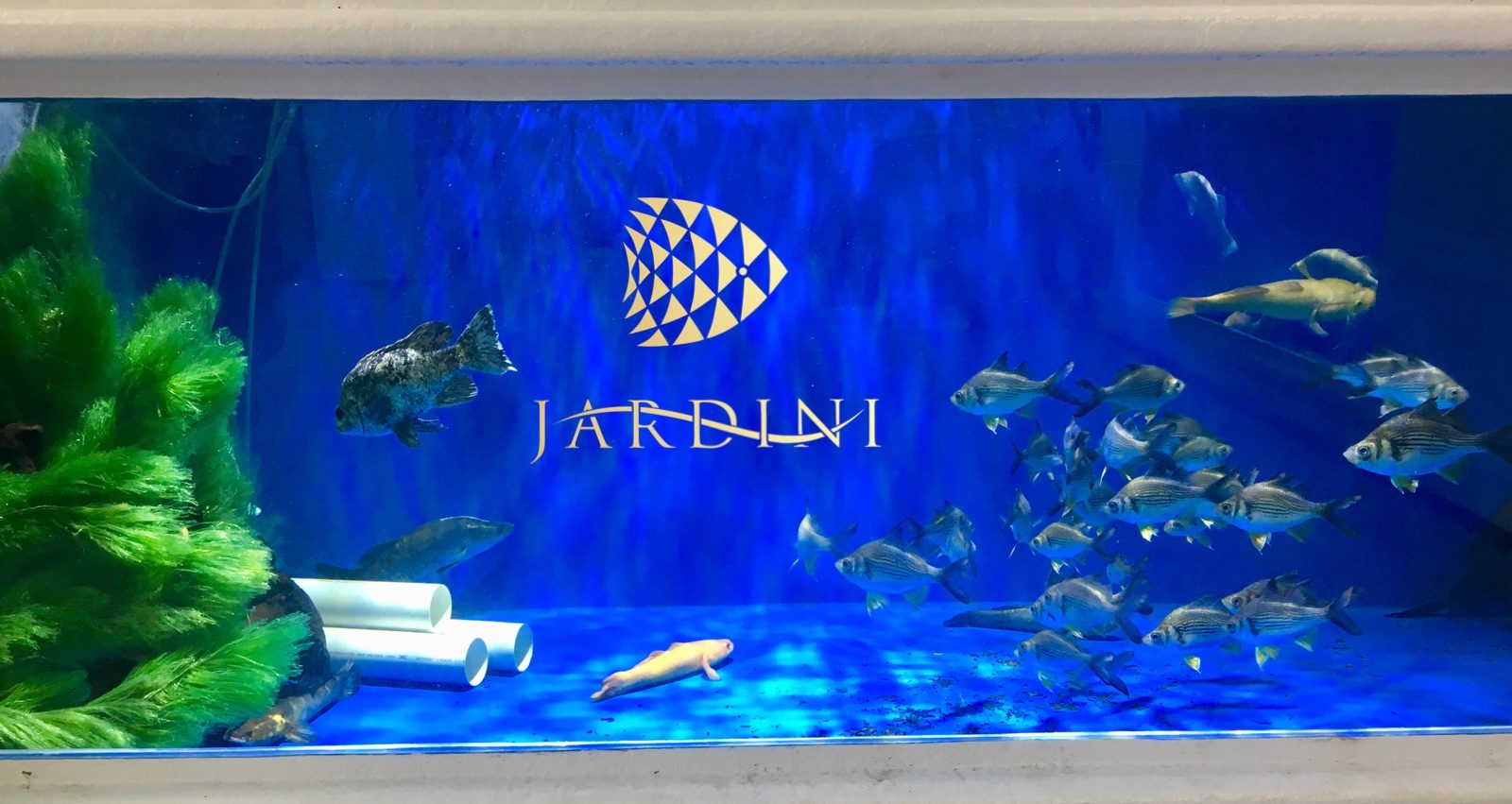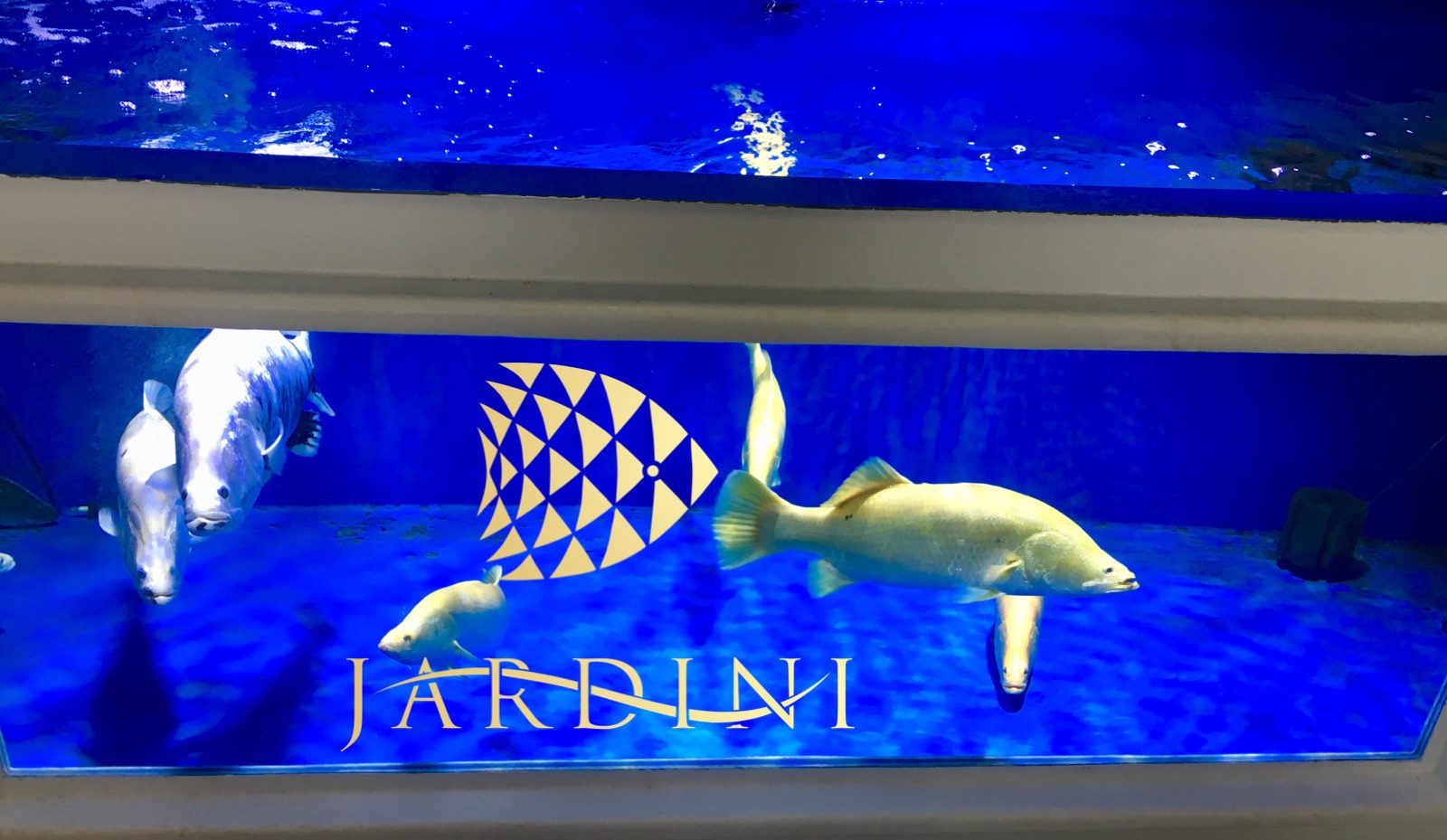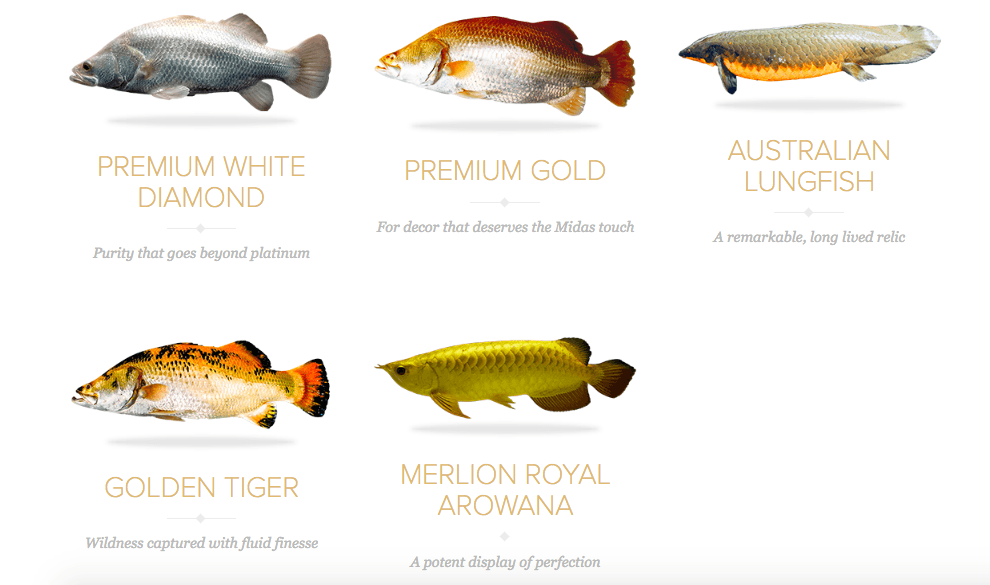 GETTING TO KNOW A BIT ABOUT THESE FANTASTIC CREATURES (info from their website)
AUSTRALIAN LUNGFISH
Strange and fascinating in appearance, the Australian Lungfish seems other-worldly with its primitive elongated body, prominent scales and eel-like tail. This enchanting, endangered fish can live to be more than 100 years old.
A unique freshwater river monster, the Australian Lungfish harks from a prehistoric time: it's recognized as the oldest 'living fossil' in Australia. Fossilised remains found in Australia show this species has remained virtually unchanged for more than 100 million years.

MERLION ROYAL AROWANA

GOLDEN TIGER
Wildness captured with fluid finesse.
Silent and fearless: just like their jungle-dwelling counterparts.
Our Golden Tigers are also every bit as exotic and majestic.
Cutting a swathe through the water like a tiger on the prowl, the distinctive dappled patterns of the Golden Tiger barramundi offer an exciting point of difference.
MerLion Royal Arowana are bred in Singapore through the relentless selection of excellent bloodlines, resulting in the finest example of the Asian Arowana species.
A mythic and prestigious motif combining a lion's head and fish's body, the MerLion signifies tradition, power and opulence. Every MerLion Royal Arowana we produce is exemplary.

read more: http://jardiniinternational.com/fish-collection
---
Check out their tanks!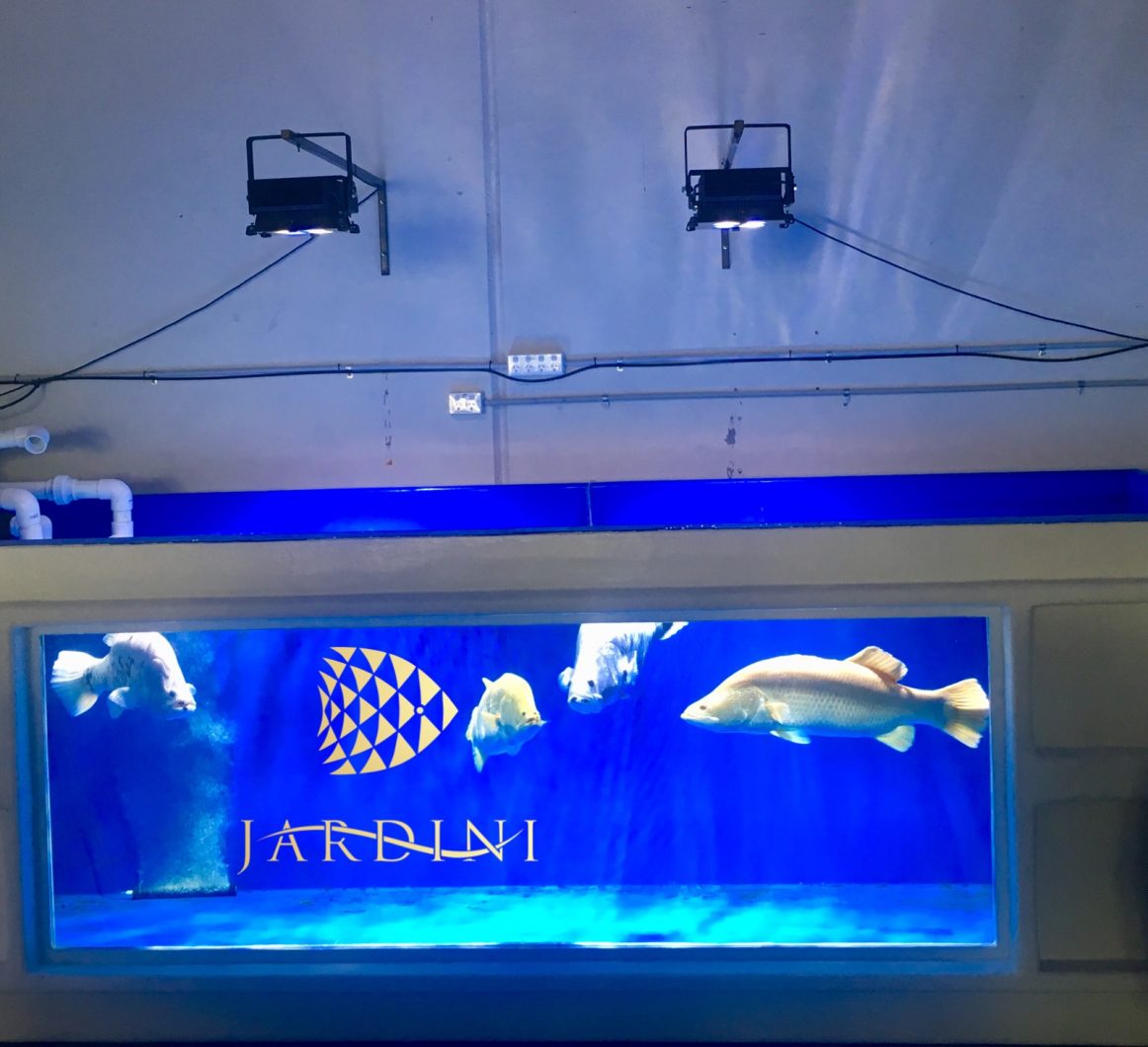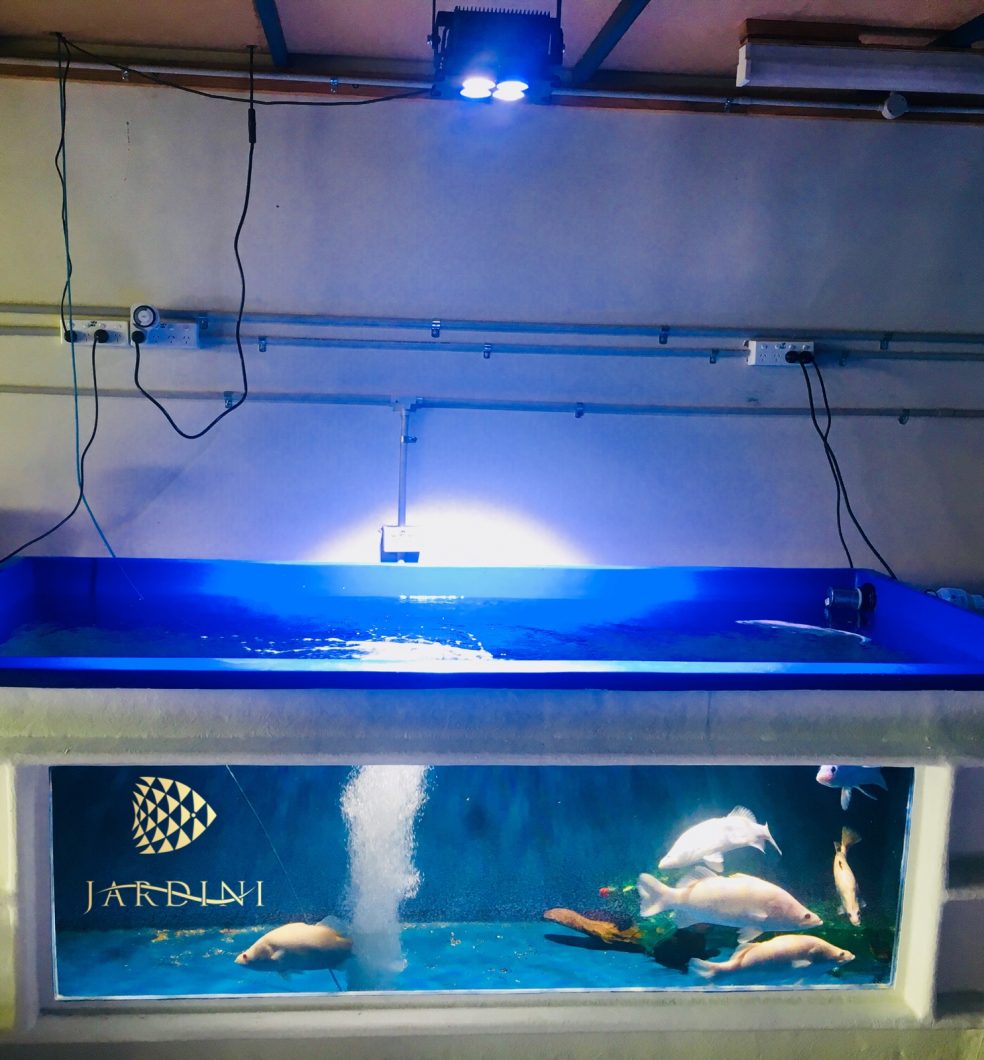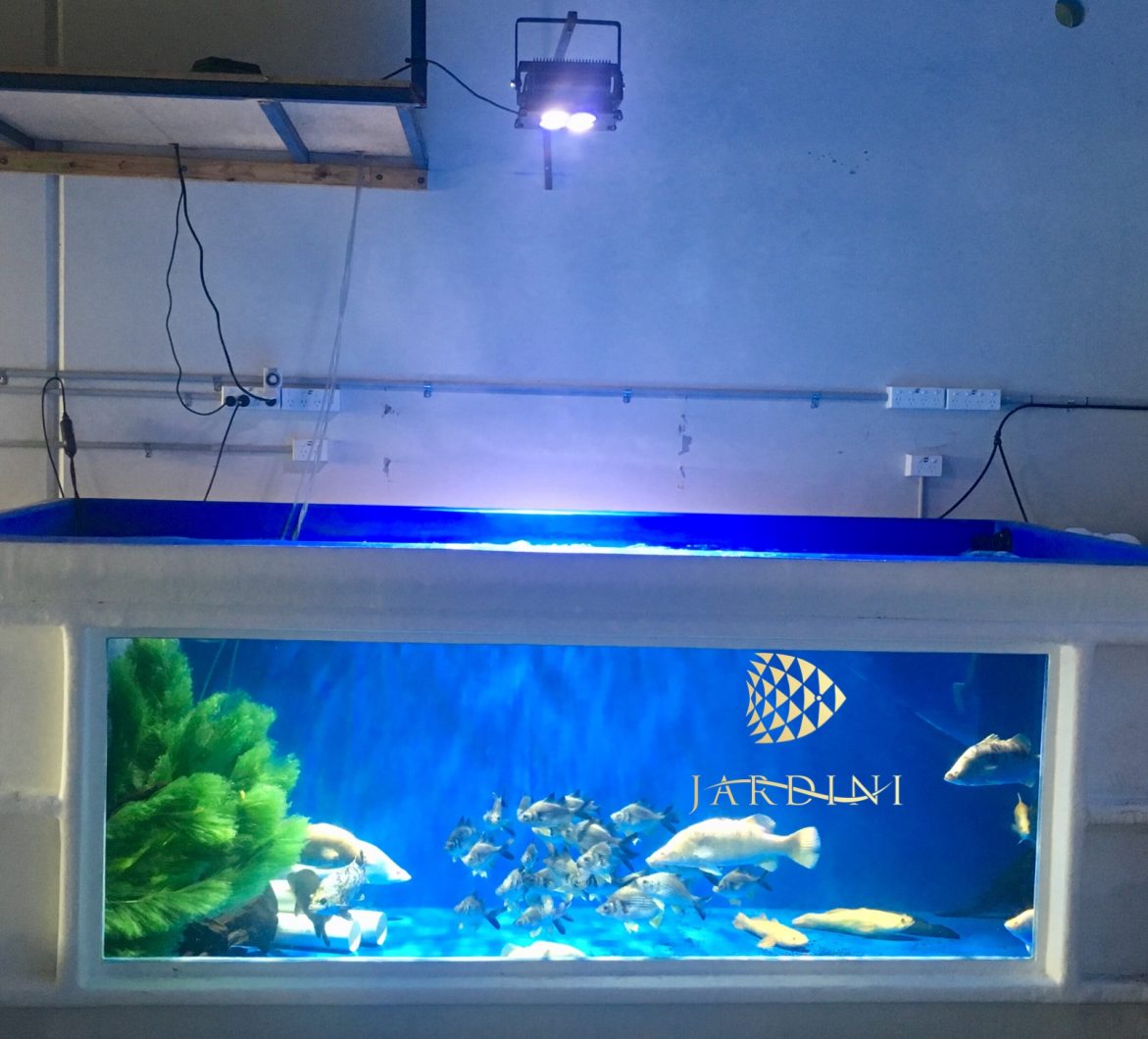 About Jardini International
Our fish have character as well as an intense and unique beauty. Unlike traditional aquarium fish, our collection offers luminous underwater beings that nourish your eyes and spirit and make any grand residence even more magnificent.
The stunning colors and unique genetic qualities of the fish in Jardini International's collection are almost impossible to attain.
The chances of cultivating a Premium Gold is one in 8 million.
Just a handful of our signature fish, the Premium White Diamond, can be offered every year because of the scarcity of resources and facilities required to bring them to life.
We are the exclusive suppliers of Premium White Diamond, Premium Gold and Golden Tigers worldwide. Only a select few can own and experience these incredible natural works of art.
HOW THE FISH ARE CULTIVATED
We don't just produce a living thing, we create dreams. Pure white, gold, and tiger-striped occurrences of the Lates calcarifer species are highly improbable in nature.
Our collection comes about through a combination of sophisticated aquaculture expertise, genetic knowledge and patience.
Our scientific advisers conduct DNA research to determine fish that will create offspring with the unique and desirable colour traits that make our fish remarkable. They then use complex genealogical insights and breeding techniques to refine the blood line. Breeding occurs in the pristine waters of Australia, known internationally for its excellent water quality.
The intricacies of the process means it's only possible to create a small number of fish each year.
CONTACT JARDINI
Want to place an order or enquire about our fish? Need more information about logistics and shipping? Want to learn more about Jardini? Complete the form below and we'll be in touch with you as soon as possible to provide the information you need.Web site : http://jardiniinternational.com/
Phone Mobile: +61 408 212 029
Email: jason@jardiniinternational.com
---
If you are a shop, importer our a private collector and you are also looking for customization or if you are from the Australia or any country around the globe and you are also wishing to purchase or upgrade your Orphek units and:
Improve the quality of life of your corals and marine species
Install a neat and easy to clean fixture
Own not only a conceptual design LED light solution, but a true color & growth technology
We will be very happy to find the best Orphek LED Lights for your tank.
Also if you wish to know more details about our Amazonas 320, email us to contact@orphek.com and we will help get you started! You can also reach us by filling our form