PAR38 LED Nano Reef aquarium lights
NR 12- V4 combines 12 new types of custom made dual core LEDs in the nanometer range from 380nm to 700nm for maximum photochemical efficiency.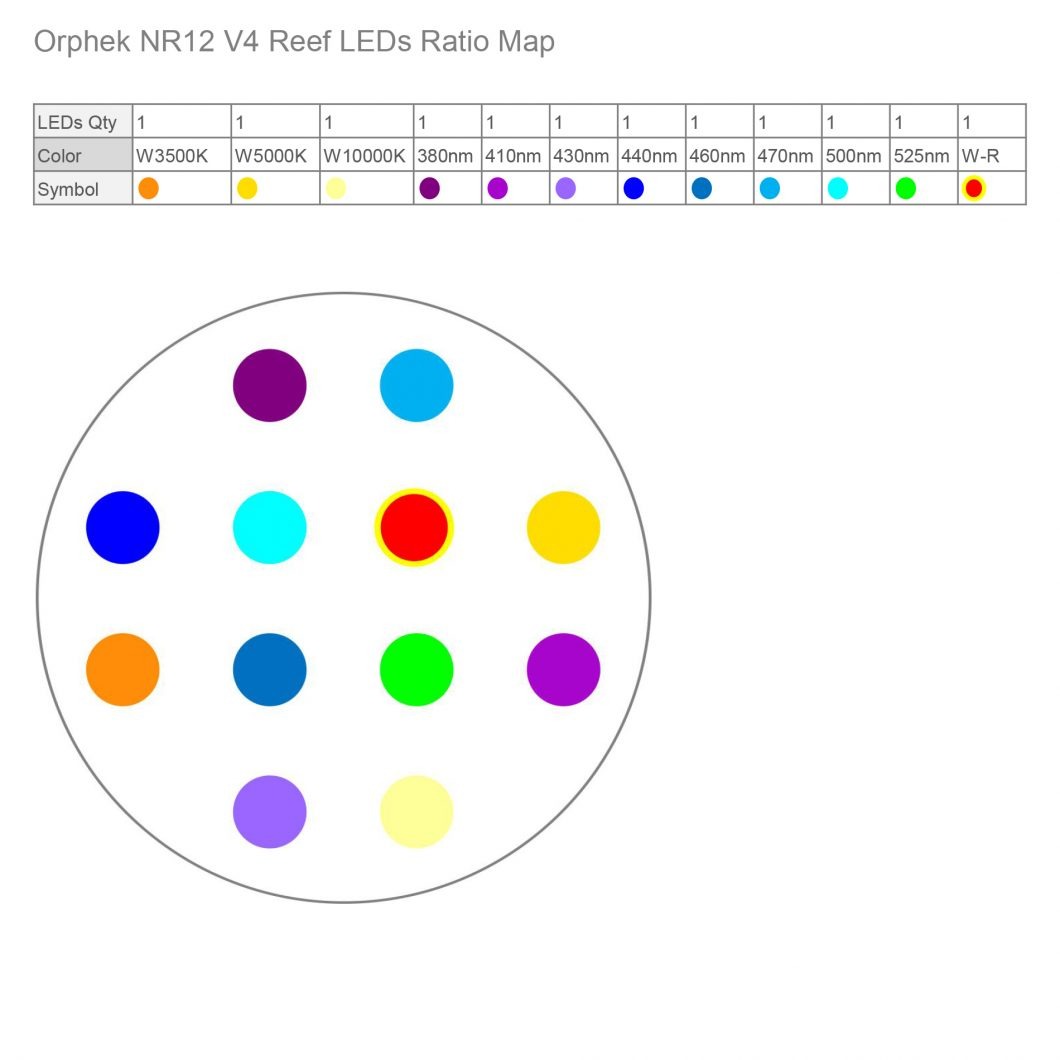 Orphek has made refugiums and small or shallow tanks easy to light with our new NR12 LED Lamp.  The lamp screws into a common E27/28 lamp socket and provides high PAR in a 30cm x 30cm area when hung 30cm above the water surface.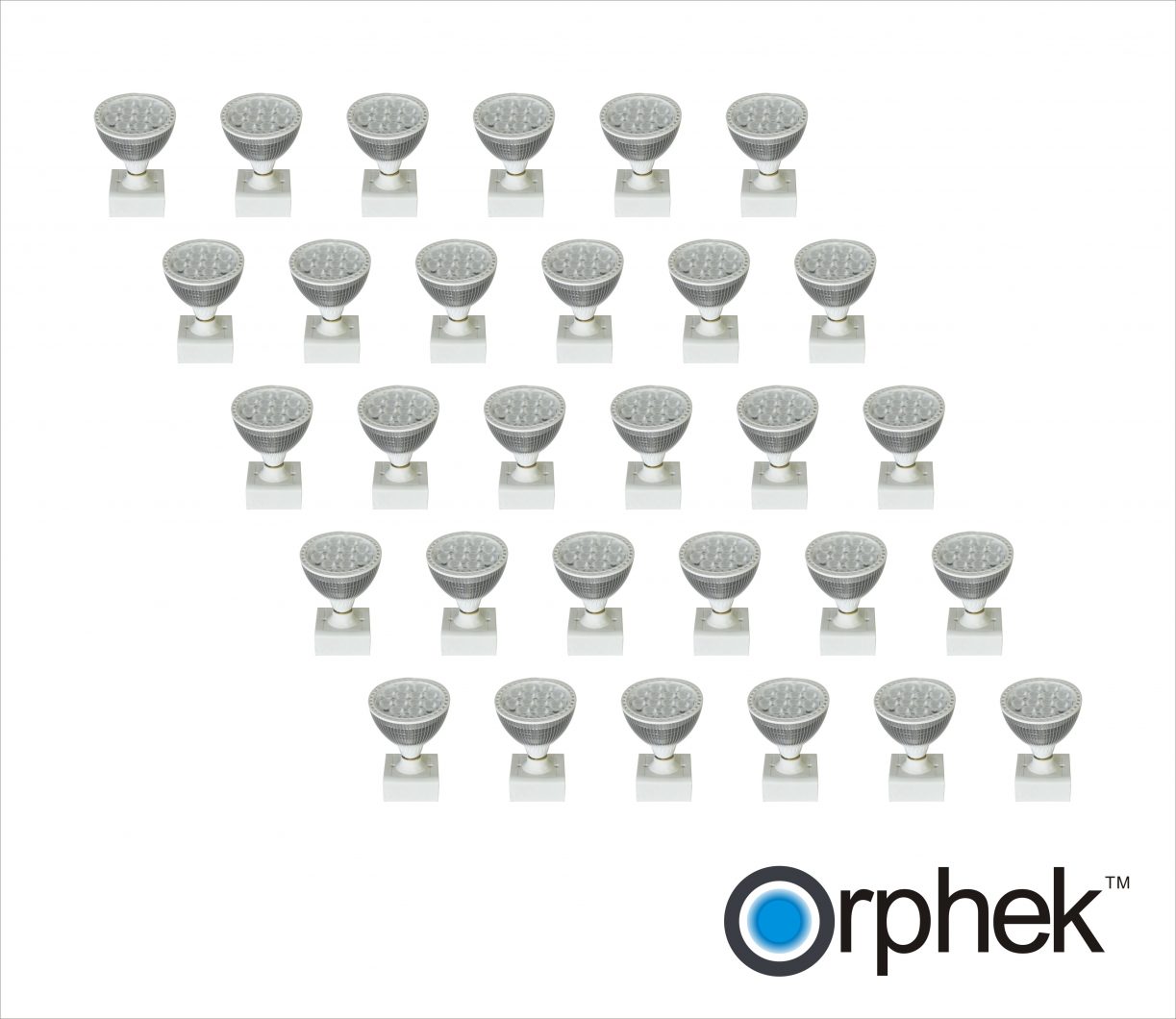 ORPHEK 10 YEARS CELEBRATION SALE!
Limited time oportunity
Buy today $20 OFF!!
For $119 & Free Shipping
*Original Price: USD $140  
The NR12 uses 12 Orphek high technology LEDs in the configuration shown below.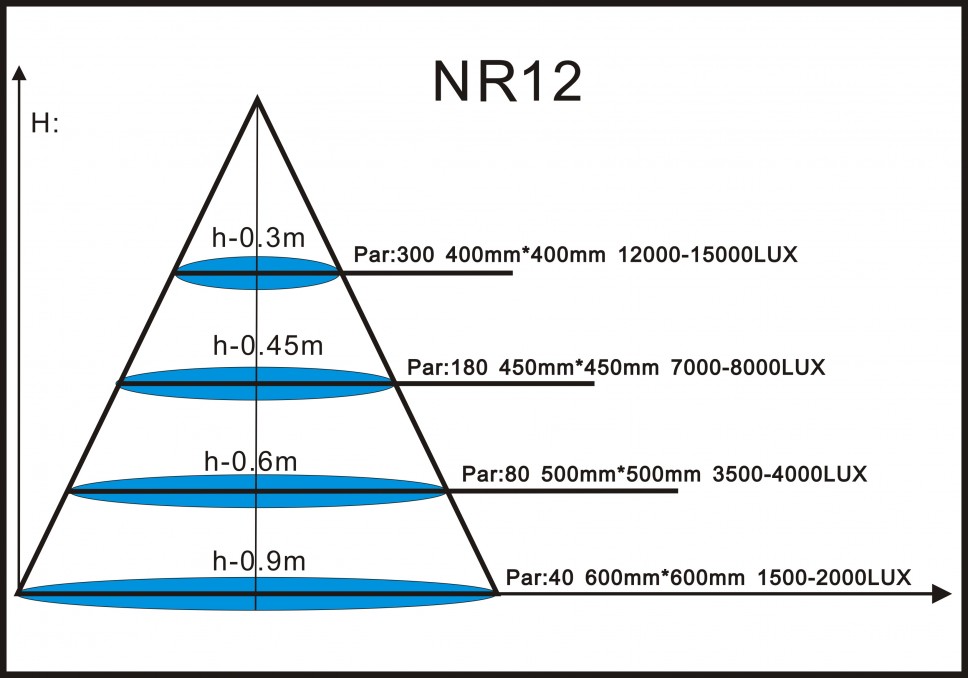 Lens
Removable for wider light spread in shallow frag tanks.
The new Orphek NR12 LED Lamp is replacing both the PR7 and PR25 LED Lamps.  The NR12, like the PR7 and PR25, screw into a standard E-26 and E-27 Mogul base lamp socket.  This allows an infinite number of ways to mount the lamp for your application.  The design goals of the NR12 were:
Deliver a better spectrum that closely matches the spectrum of our Atlantik LED Pendant (See spectrograph below).
Enclosed LED Driver.
Cool operation requiring no fans.
Equip with state of the art Orphek, one watt LEDs.
Provide the required intensity for corals in nano aquariums and/or refugiums.
Low energy consumption.
Removable lens for wider light spread.
Make it affordable.
The Orphek NR12 was designed to be used with nano aquariums and refugiums alike and to provide the required PAR need to grow corals or macro algae (refugiums).  Twelve, one watt Orphek LEDs are used in the NR12 and the LED layout is shown below.  The NR12 can be ordered with your choice of LEDs or Kelvin temperature which makes it highly suitable for freshwater planted nano tanks.  The NR12 can also be used for lighting shallow coral frag tanks in stores or in the hobbyist's fish room.
The NR12's spectrum closely matches the Atlantik's spectrum and also features one Orphek special UV LED which is needed for chlorophyll A.  Zooxanthellae depend on chlorophyll A to survive and corals cannot survive without Zooxanthellae present.
Specifications
Package size 
Length – 5" (127mm)
Width – 5" (127mm)
Height – 5 5/16 – (135mm)
Total Weight: 0.44kg