My tank reborn again!
A picture is worth a thousand words , What can we say….amazing !!!
yes this is Adee´s reef aquarium under orphek Atlantik Led lighting.
Adee Thanks so much for sharing with all of us.
The main display is a 2m x 1m x .67 (H), the nursery tank is 2m x 1.2m x .25 (H).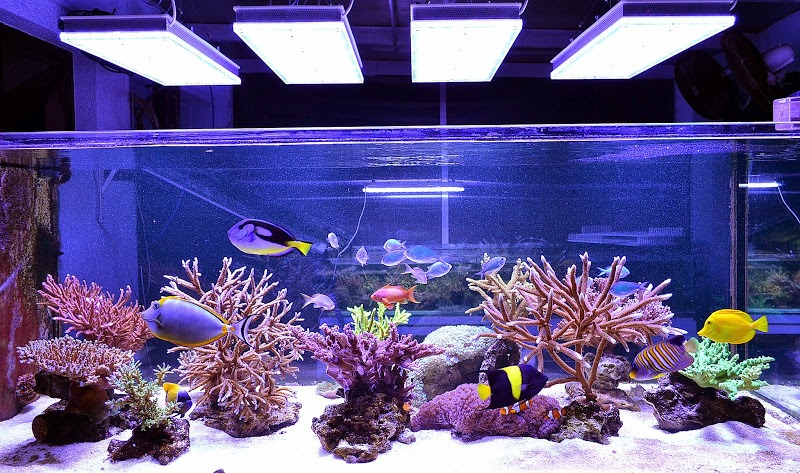 some good comments :
http://www.mysaltyreef.com/forum/showthread.php/121-Adee-s-Reef/page42
-> Looking really great adee. Mind telling more about your lighting please
-> Looks amazing bud. Glad to see some positive happenings here. It's about time
->Wow Adee looks awesome bud. Those atlantik's look the bomb man
->Damn dude that's amazing.. What happened to the encrusting montis that where on the glass
->Looking so awesome uncle.
->Looking great love V2 the chromis school is so cool
->Absolutely stunning, love the open scape look.
http://www.marineaquariumsa.com/supersized-tanks/15306-adees-v2-60.html
->truly amazing
->Stunning as always bud!
->Looks amazing Adrian! 
->Looking much better with substrate, nice light units
http://www.sareefkeeping.com/forum/showthread.php?s=a3d50deafebc47dfe4e2bd81a2651909&t=19537&page=54
->AWESOME!!! Well done
->looking awesome ,love it with substrate , update on lighting please ?
->Tank's looking great. Welcome back.
For more pictures and Update
 http://www.reefcentral.com/forums/showthread.php?s=f84f5ebdc0f6ea728d9187ab3f7f2721&t=1838193&page=22
some good comments :
–> Man those LEDs are really setting your tank off. Those colors are immaculate.
–>Wow never seen a tank with such BIG spc, amazing tank.
–> Man that color is sweet.