HOW TO DETERMINE IF CORALS ARE GROWING
BY USING A dKH Test
No two aquariums are alike in terms of light spectrum and intensity (PAR), therefore different results will or can occur in growing corals in a particular reef system.  Water depth, water clarity, rockscape, nutrients, photoperiod and carbonates all play a part in this role.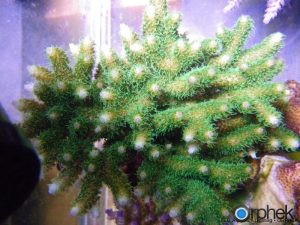 Let's start with water depth; water depth should not be a problem providing you use a fixture capable of producing enough intensity (PAR), and at the correct spectrum for growing corals.
Water clarity can have a noticeable effect on PAR levels so a good filtration system is mandatory to keep water sparkling clear.  In well stocked systems, adding nutrients in the form of food (marine snow, etc.) is usually not necessary.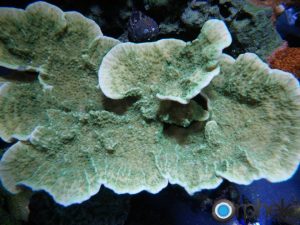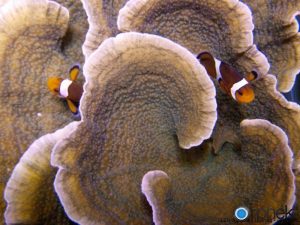 There should be an abundant supply from leftover food morsels that go uneaten or get lodged under rockwork which slowly dissolve to form nutrients.  So that leaves us with photoperiod and carbonates.  Let's start with a 10 hour photoperiod; are your corals growing?  You should see some noticeable coral growth every week.
A good test is to measure dKH and then a week later and without dosing, measure dKH again.  If the dKH falls, this is a good sign that corals are growing as they need the carbonates to build their skeletal mass.  If this is your case then all that's required is to maintain a dKH of 10-12 in your system.
If your dKH reads the same after one week, it is a good sign your corals are not absorbing the carbonates and therefore not growing.  Just because the corals show good color doesn't mean they are growing, they are just maintaining themselves until better conditions arrive to promote growth.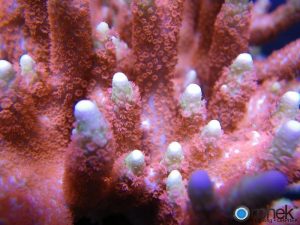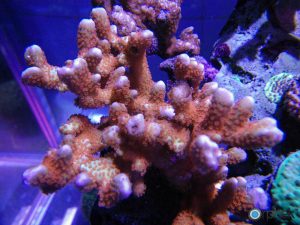 If the later is the case, increase your photoperiod to 12 hours and repeat the above test.  If the dKH still shows no decrease there is a very good chance your spectrum and/or PAR level is not providing the necessary light needed for their growth.  If your dKH does decrease, then we have proved that the photoperiod wasn't long enough.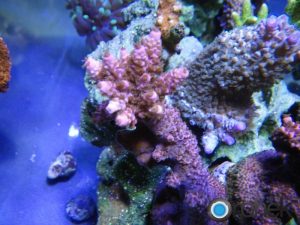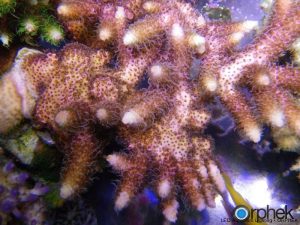 Our Atlantik is equipped with pre-programmed photoperiods for all four channels.  If you are using our Atlantik for the first time, we strongly suggest starting with the Slow Acclimation program for two weeks and then switch to Increased Coral Growth (typically used for frags or immature colonies) or Maintaining Accelerated Growth which was designed to be used after program two (Slow Acclimation).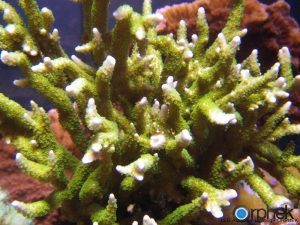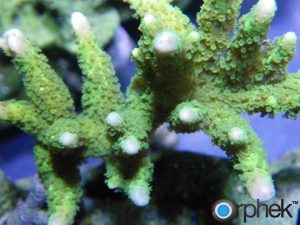 When using any of our programs or other light sources, be sure that magnesium, calcium,  dKH, pH and other parameters are in the ideal range and no negative conditions exist with your corals.  Iron and potassium are also recommended based on their absorption rate.  Because the Atlantik is capable of very high PAR in the ideal spectrum corals need to grow, coral growth will be rapid and carbonates and calcium absorption rates will increase noticeably.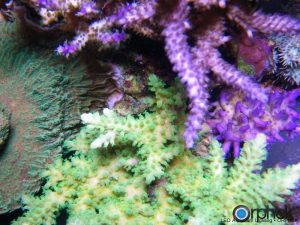 We only recommend programming your own photoperiod and intensities if you have plenty of experience growing corals and understand their requirements.  If your coral growing experience is poor, try using Orphek and see the difference correct lighting will do for your corals.  Our systems have been proven to provide excellent coral growth in tank depths up to six feet.