GALAXY CORAL (GALAXEA FASCICULARIS) ORPHEK'S CORAL OF THE DAY
The Galaxy, Star, Brittle, Crystal, Starburst Coral or Galaxea fascicularis is a LPS coral with many color options such as red, pink, brown, gray or the combination of these colors. The tip of the coral is often white or lighter than its color, rendering the crystal sparkle effect that looks quite cool in the tank, specially when they move its tentacles with the water movement! Polyps usually range in diameter up to 6mm
Habitat and ecology in Nature: This species is common on reef slopes. This species is found in reef environments protected from strong wave action.
Lighting:  Medium to High
Water flow: Low to Moderate
Ease of care:  Easy to Moderate
Feeding:  Bits of fish and shrimp, small zooplanktons, enriched brine shrimp, mysis or similar foods with the same size.
Supplements:   Calcium, magnesium, strontium (no phosphates)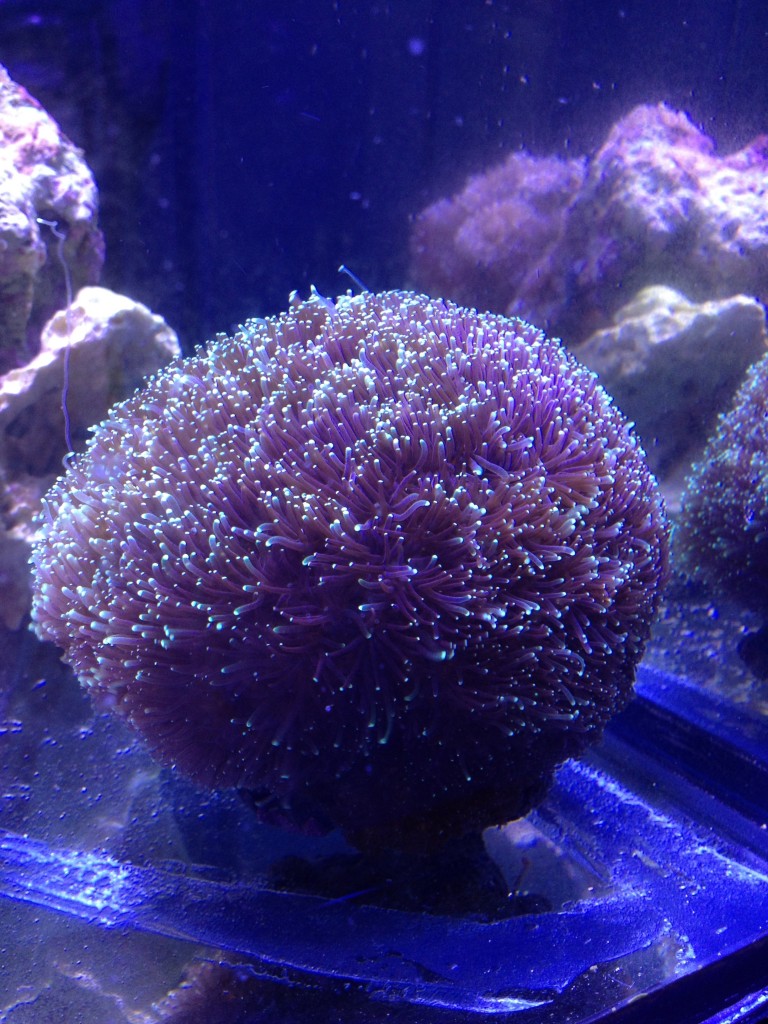 Compatibility with other corals:  Aggressive coral, will sting other nearby corals with its sweeper tentacles. It has sweeper tentacles that can be up to 12″ (30 cm) in length. They come out at night and pack a pretty strong sting, so space from other corals accordingly.
Source: animal – word.com